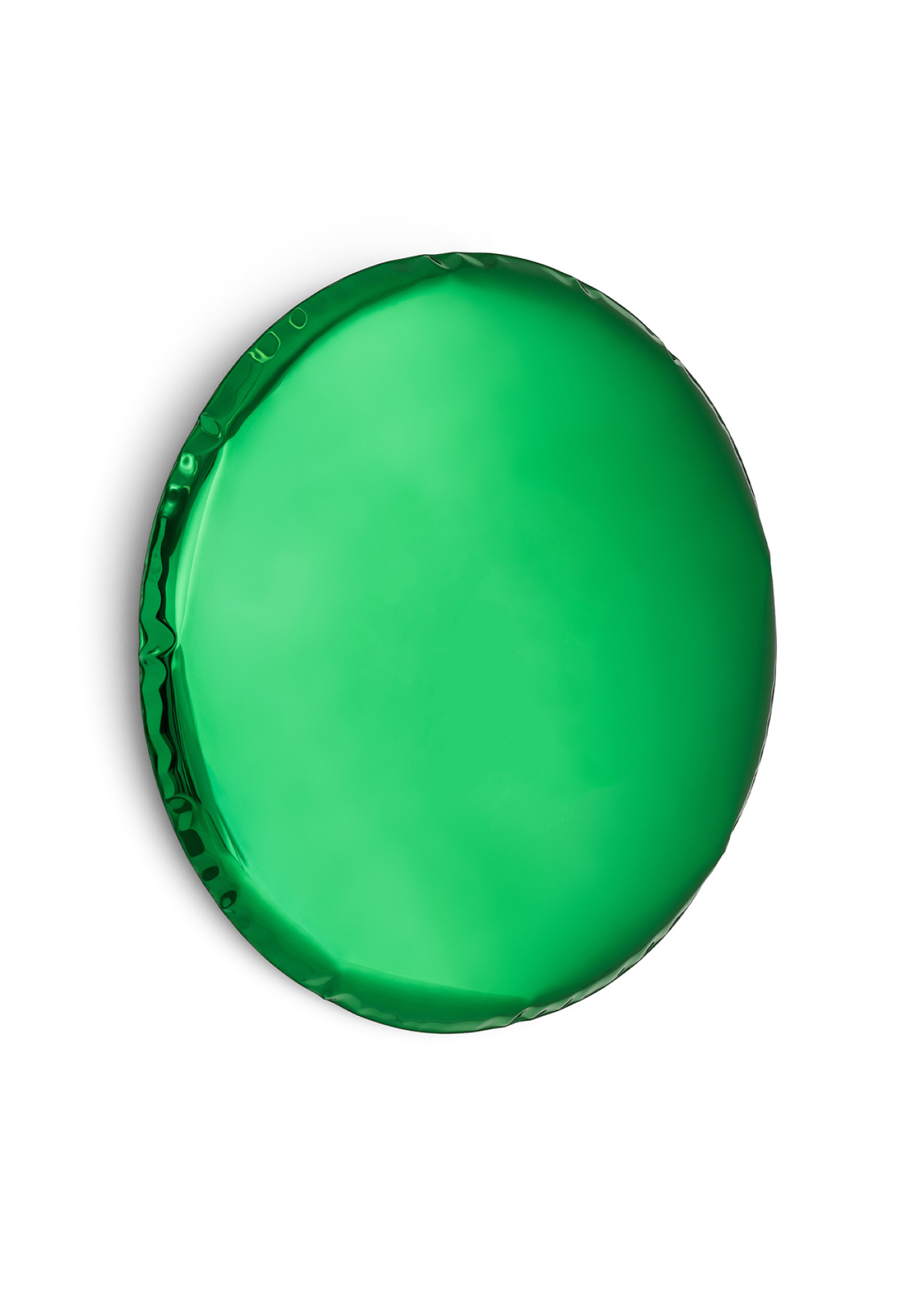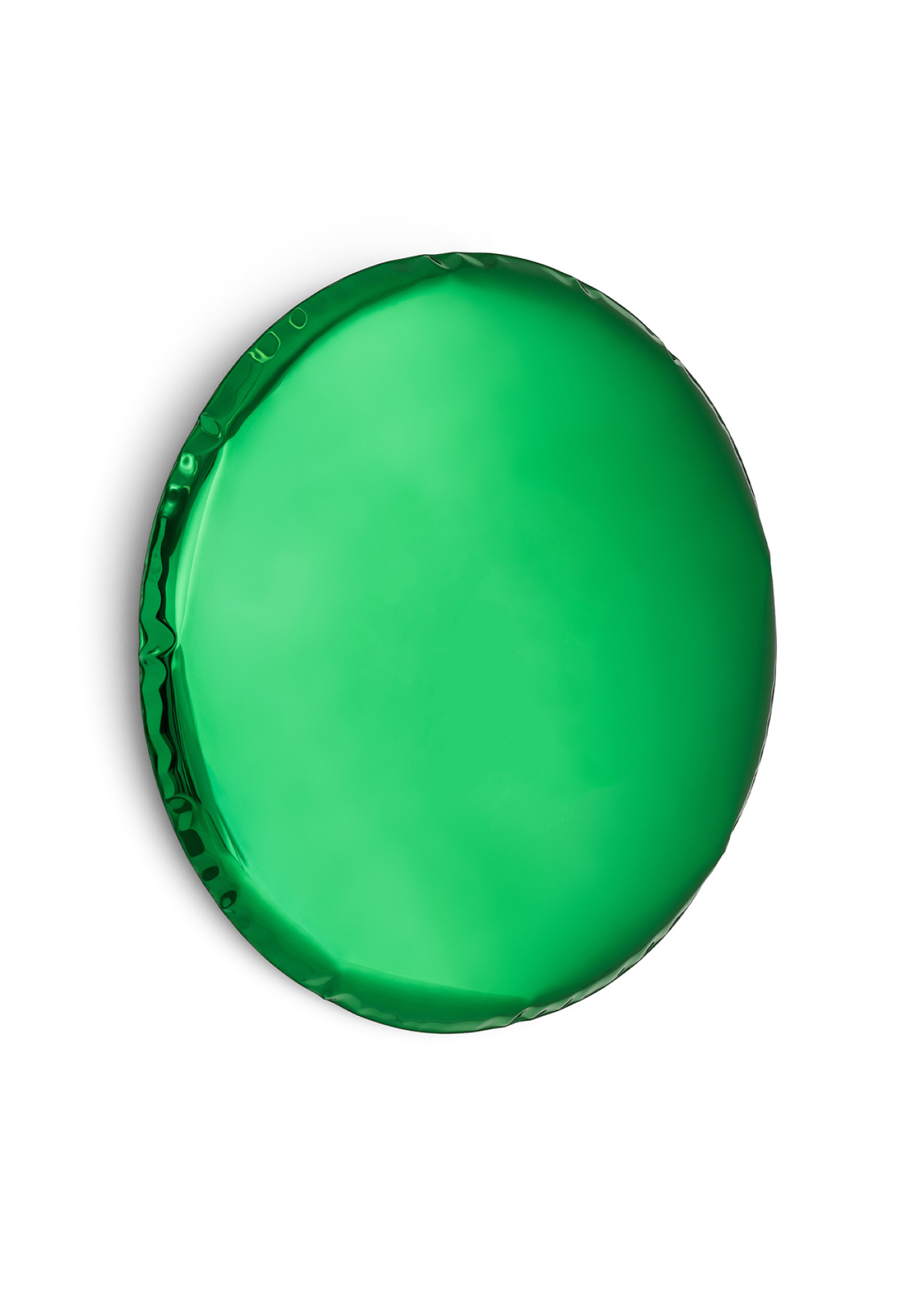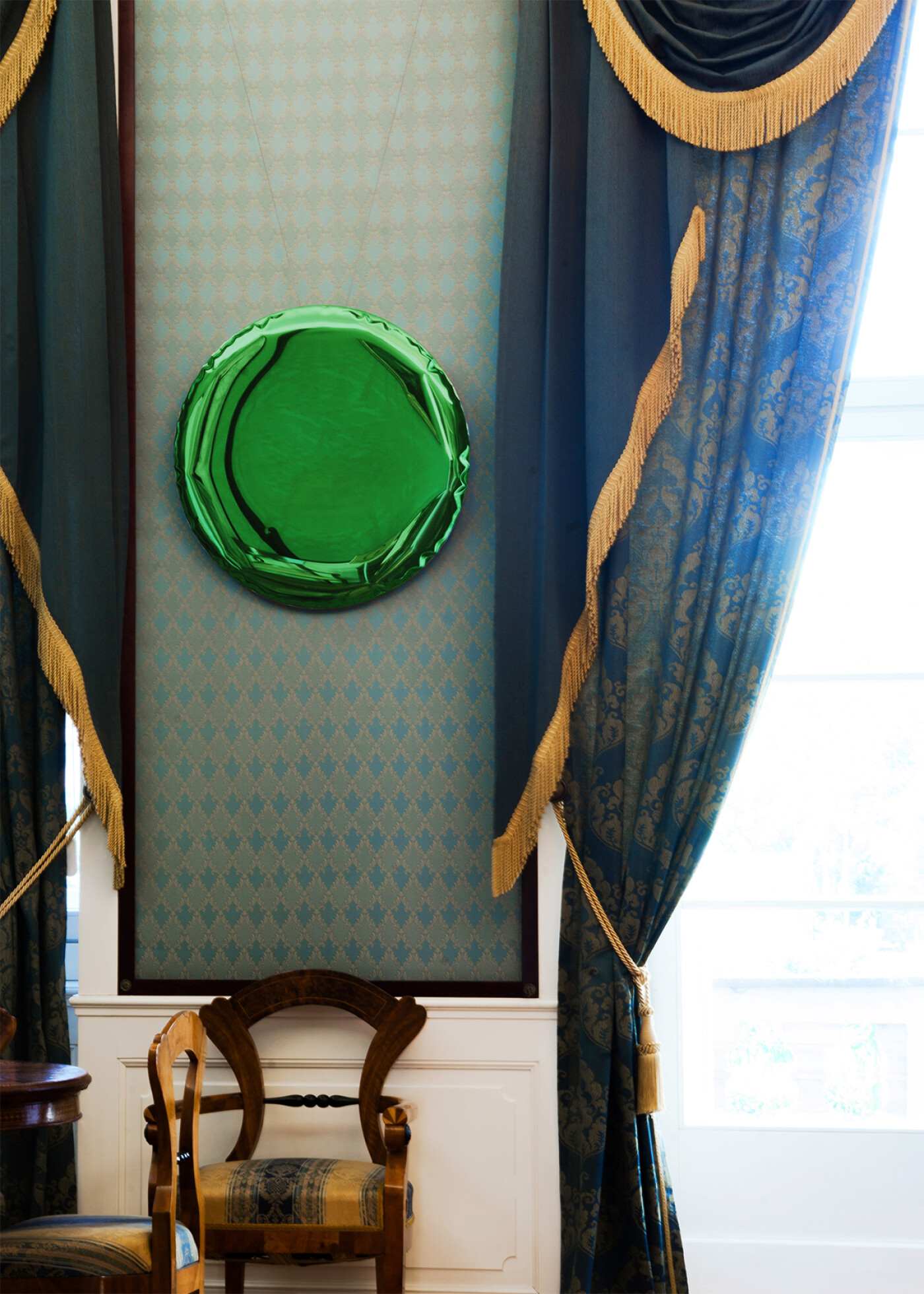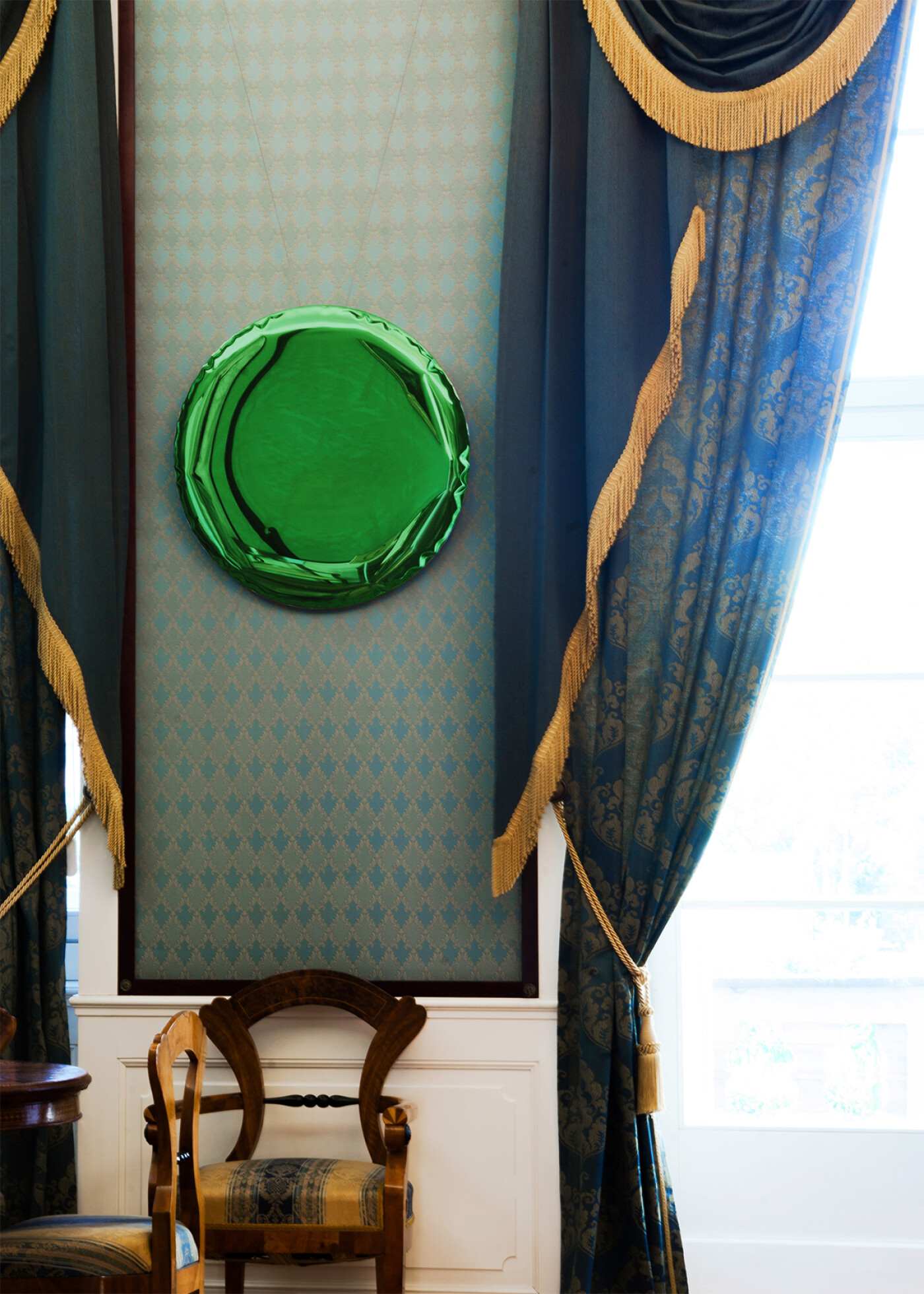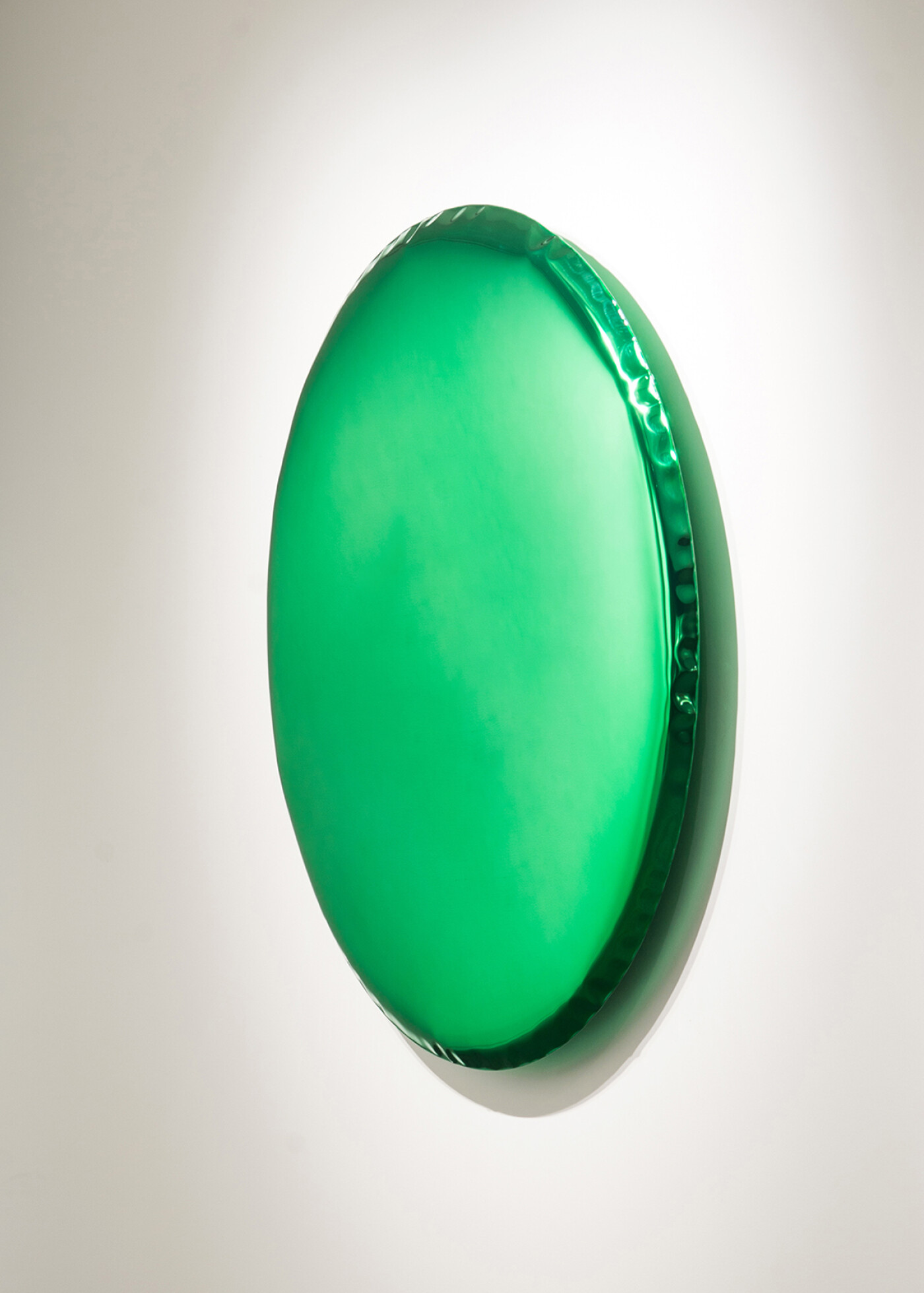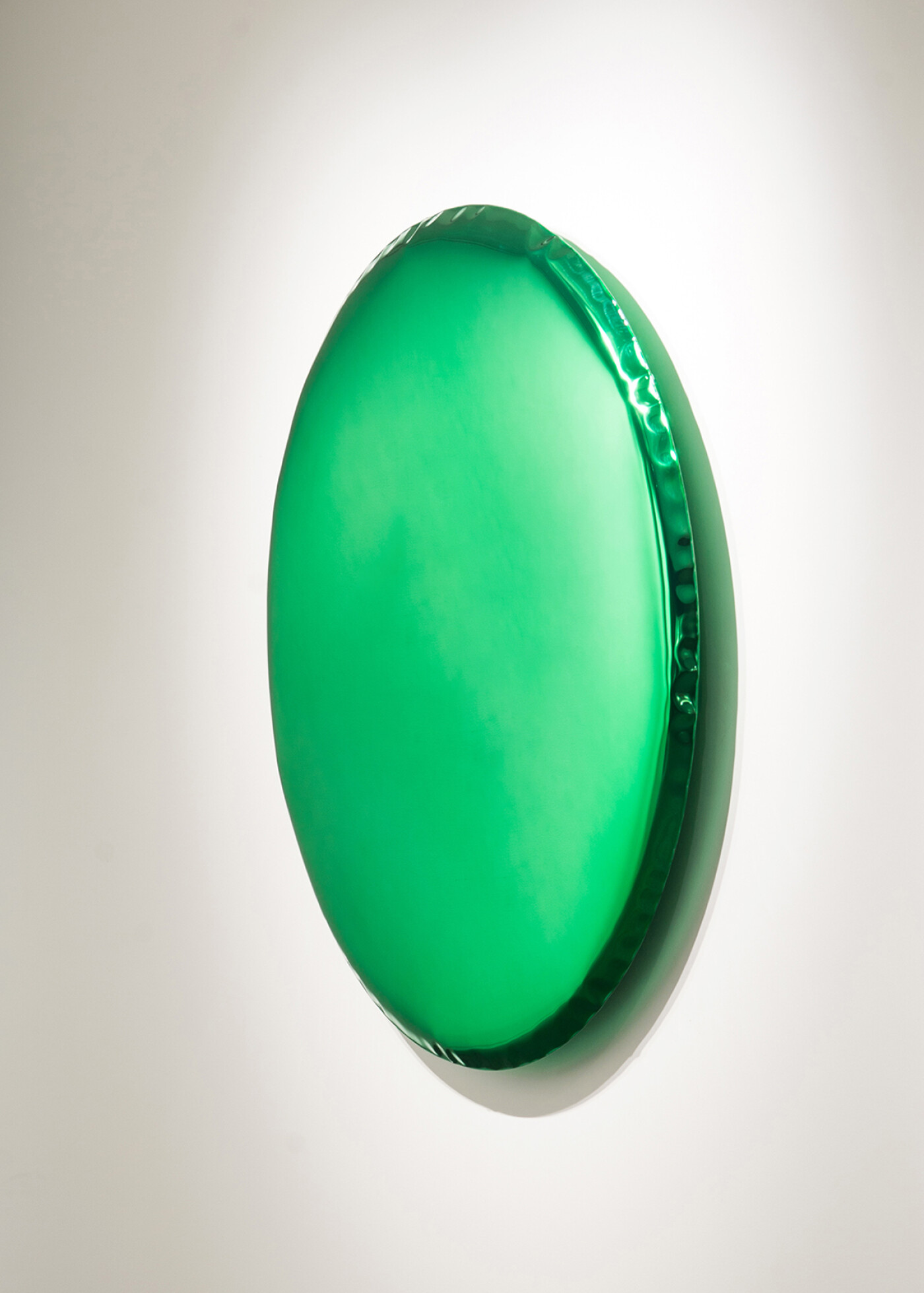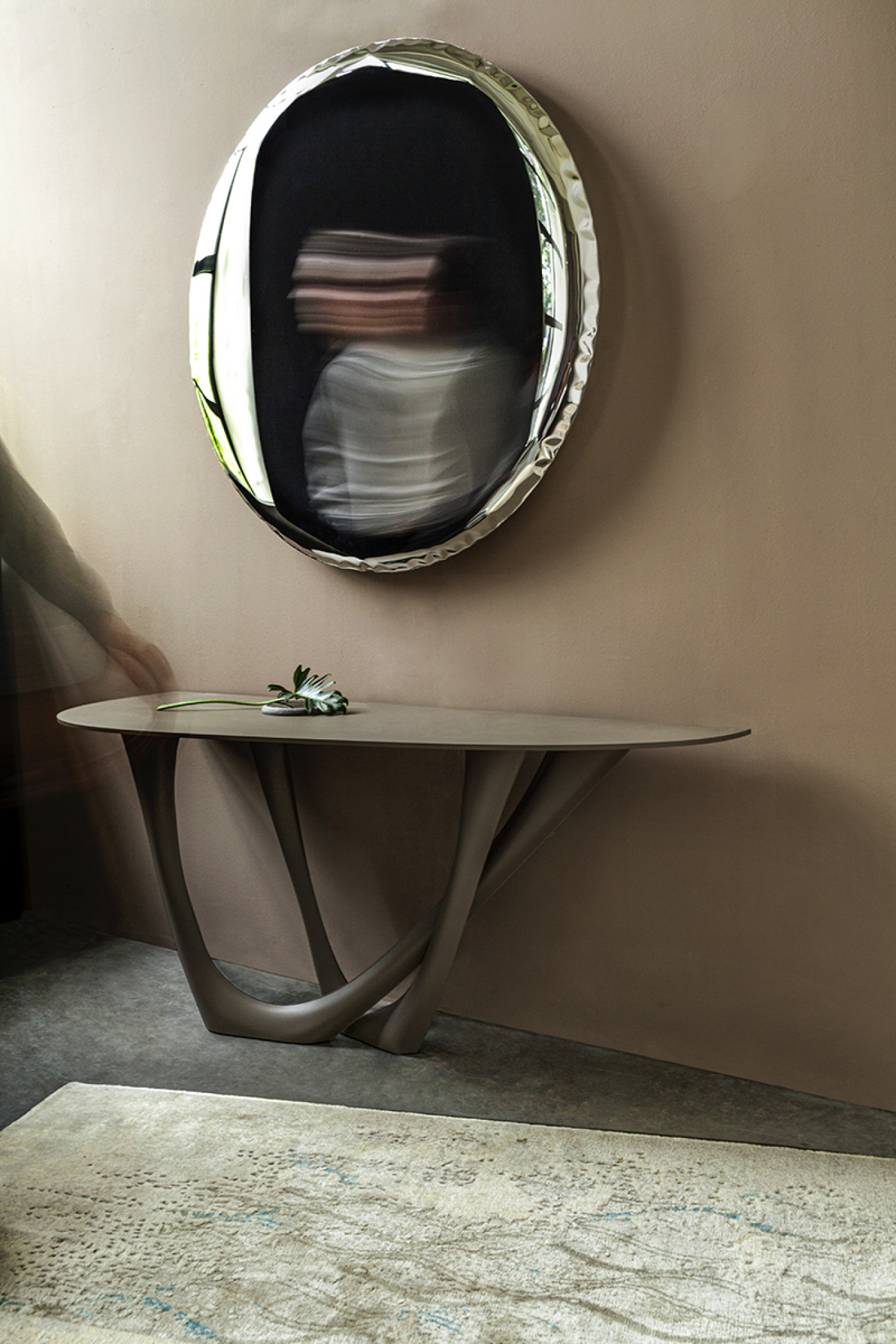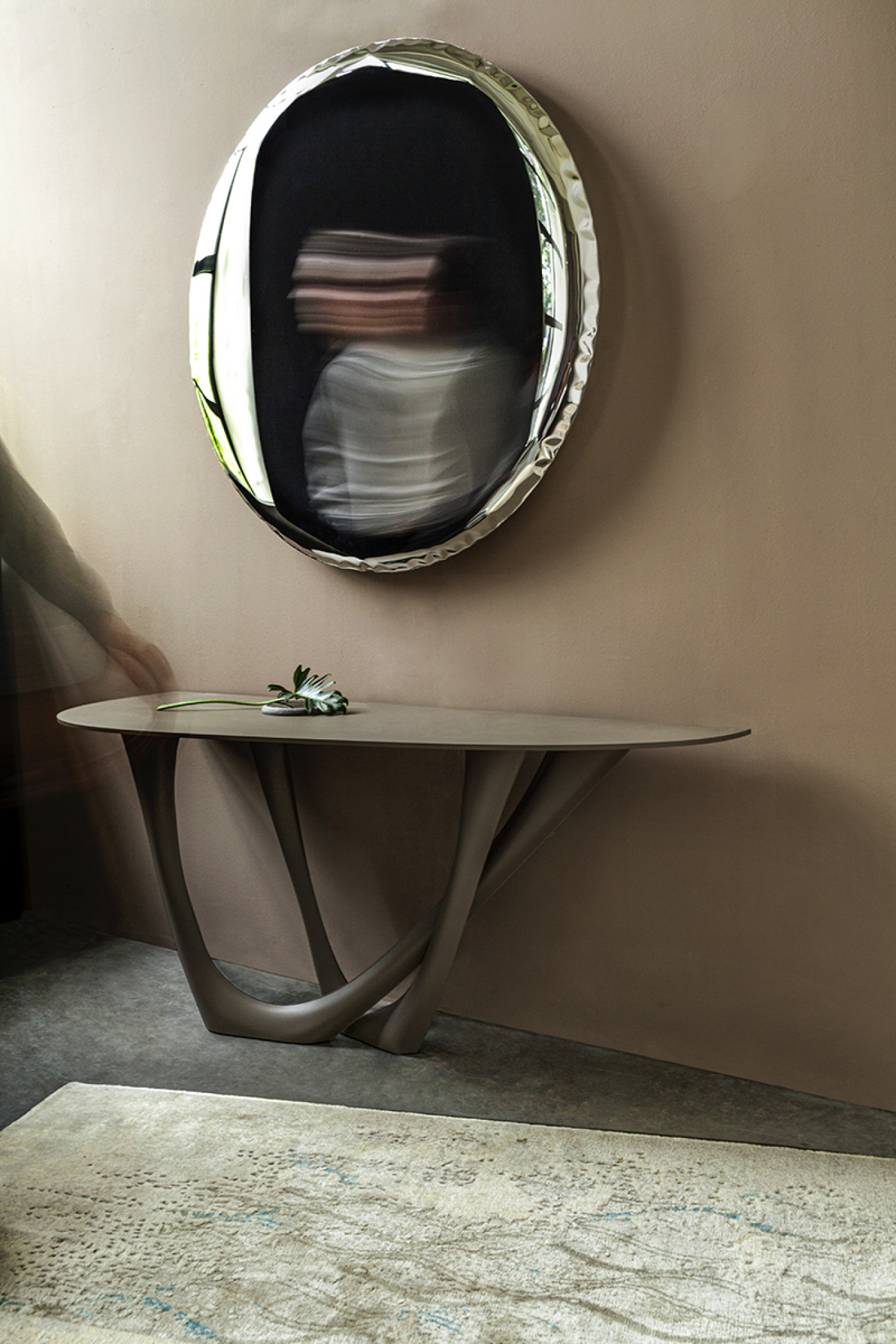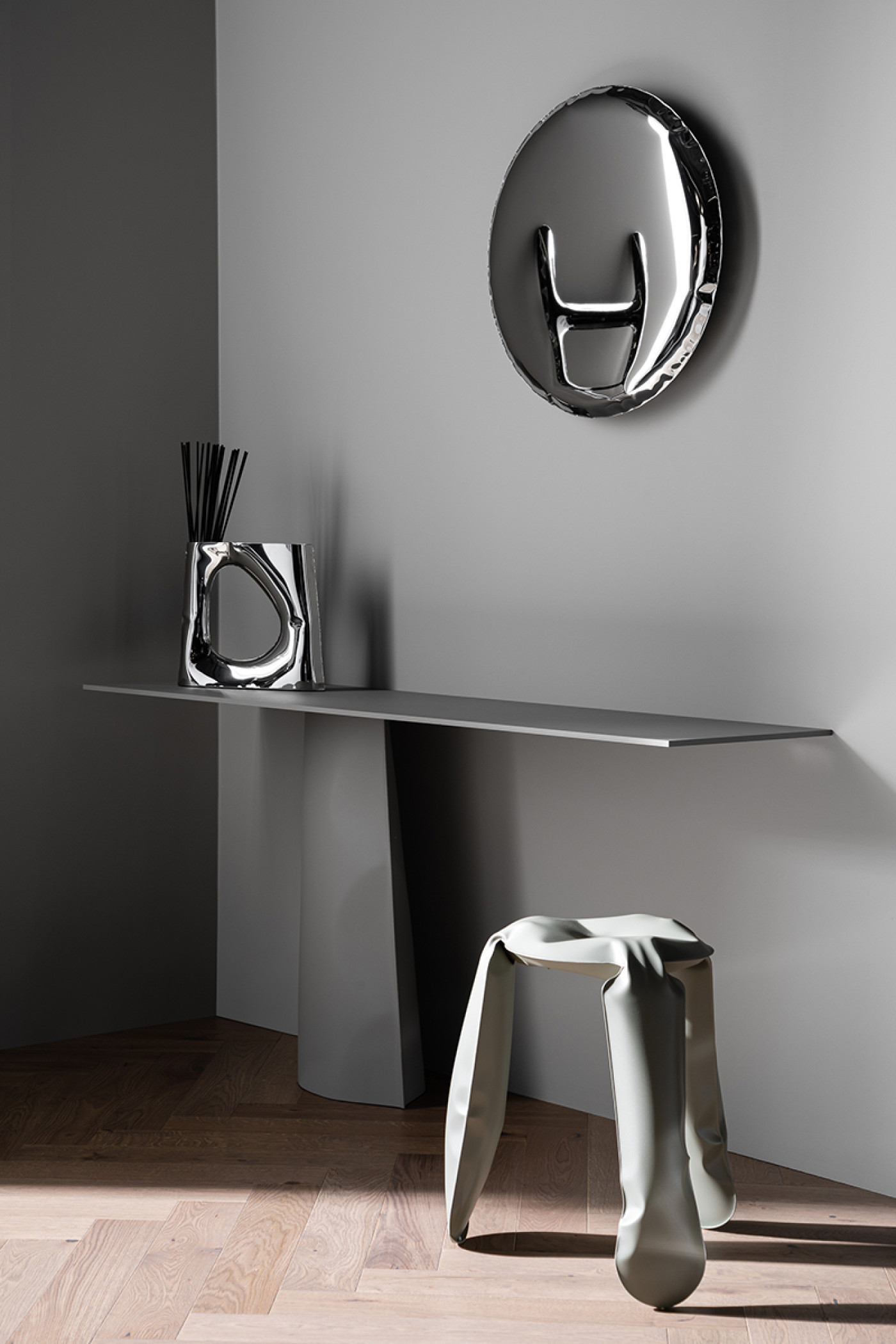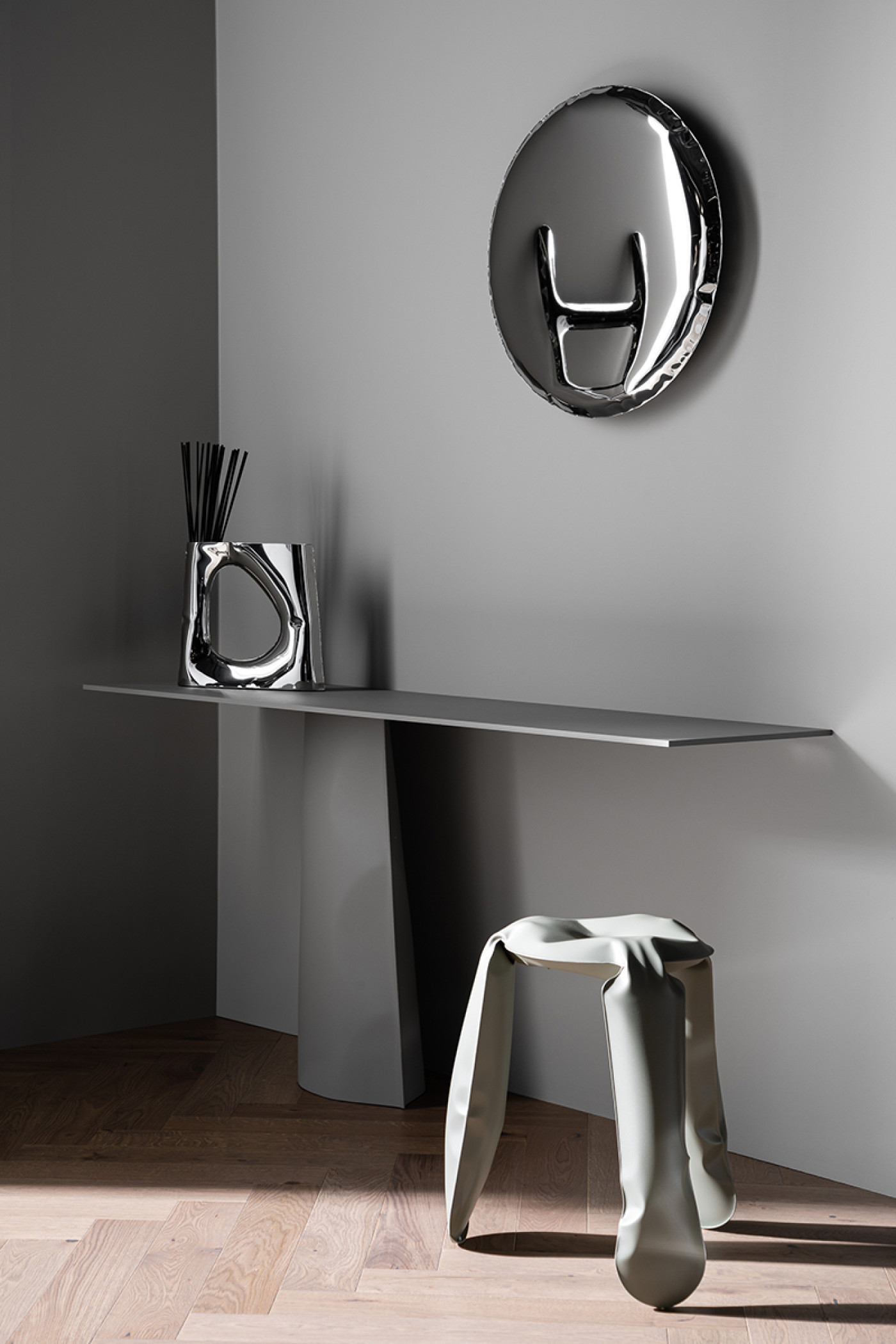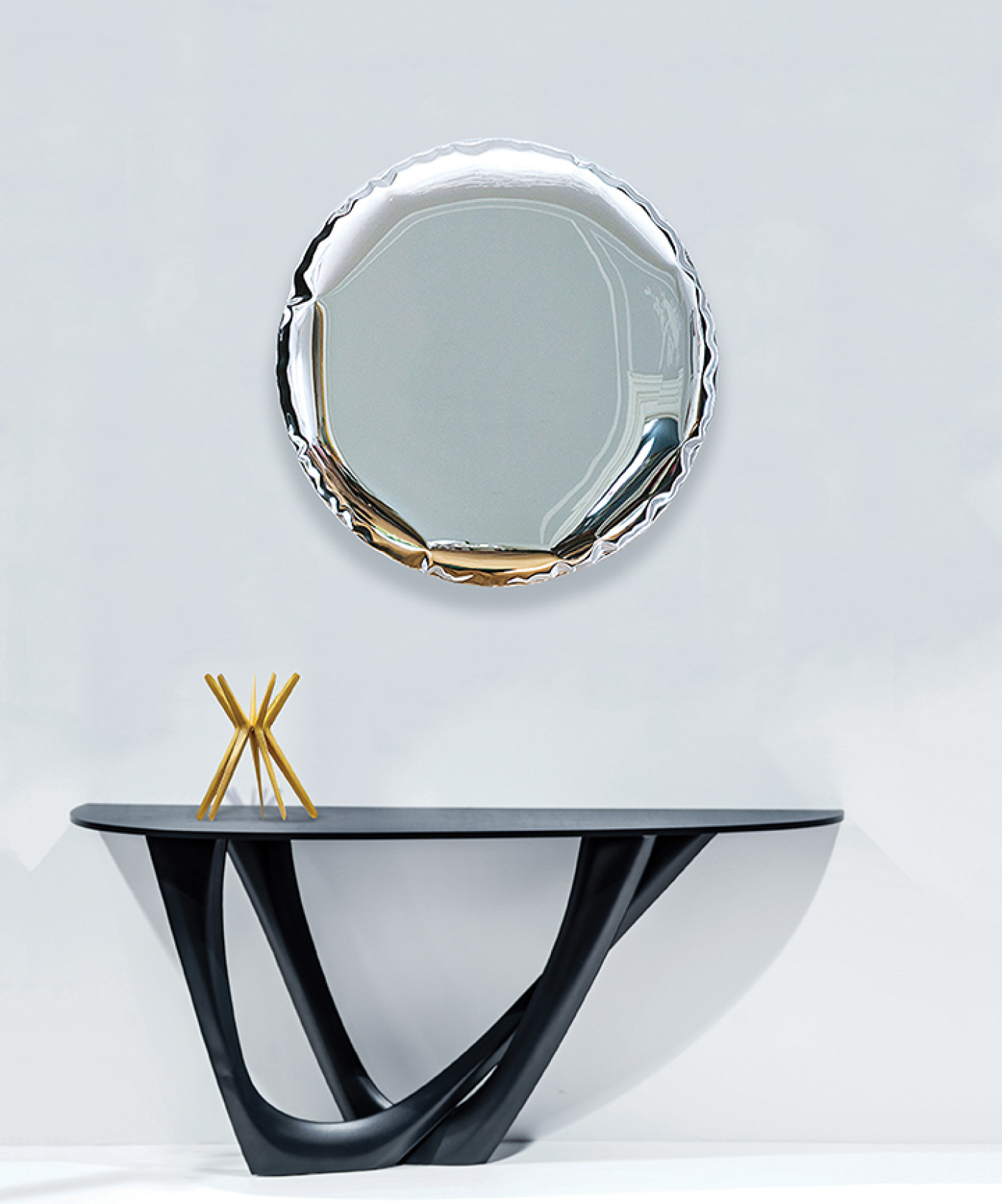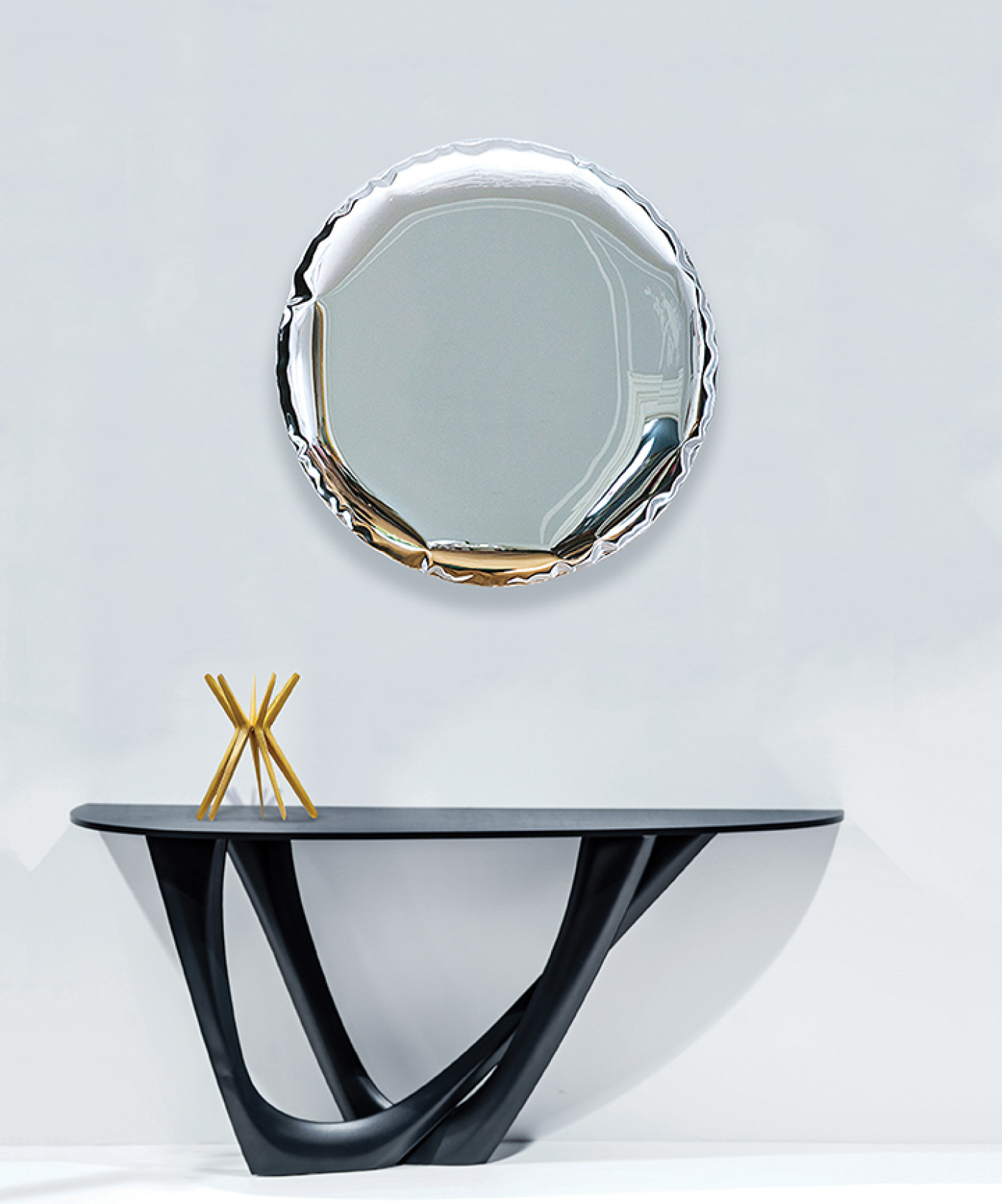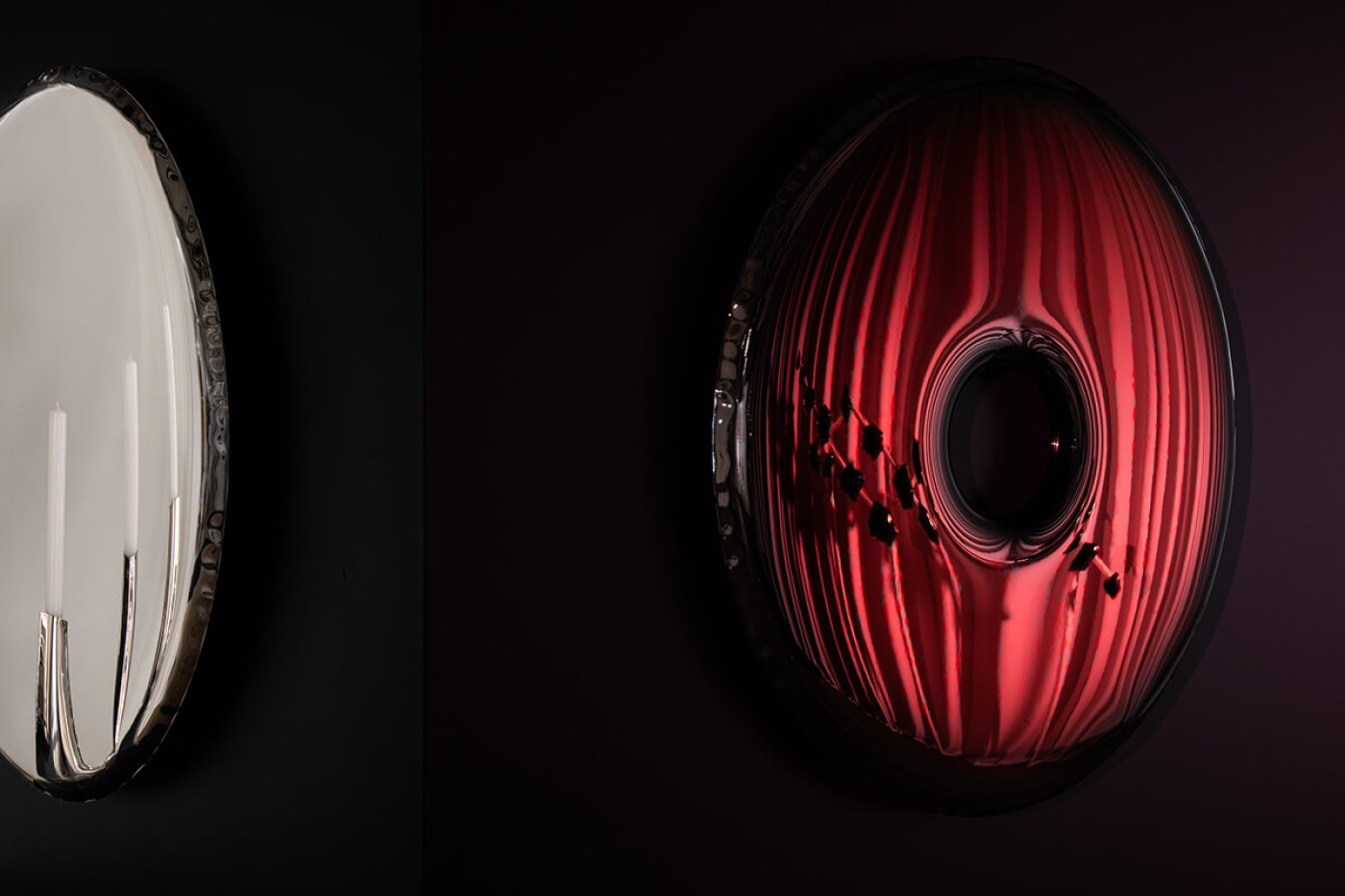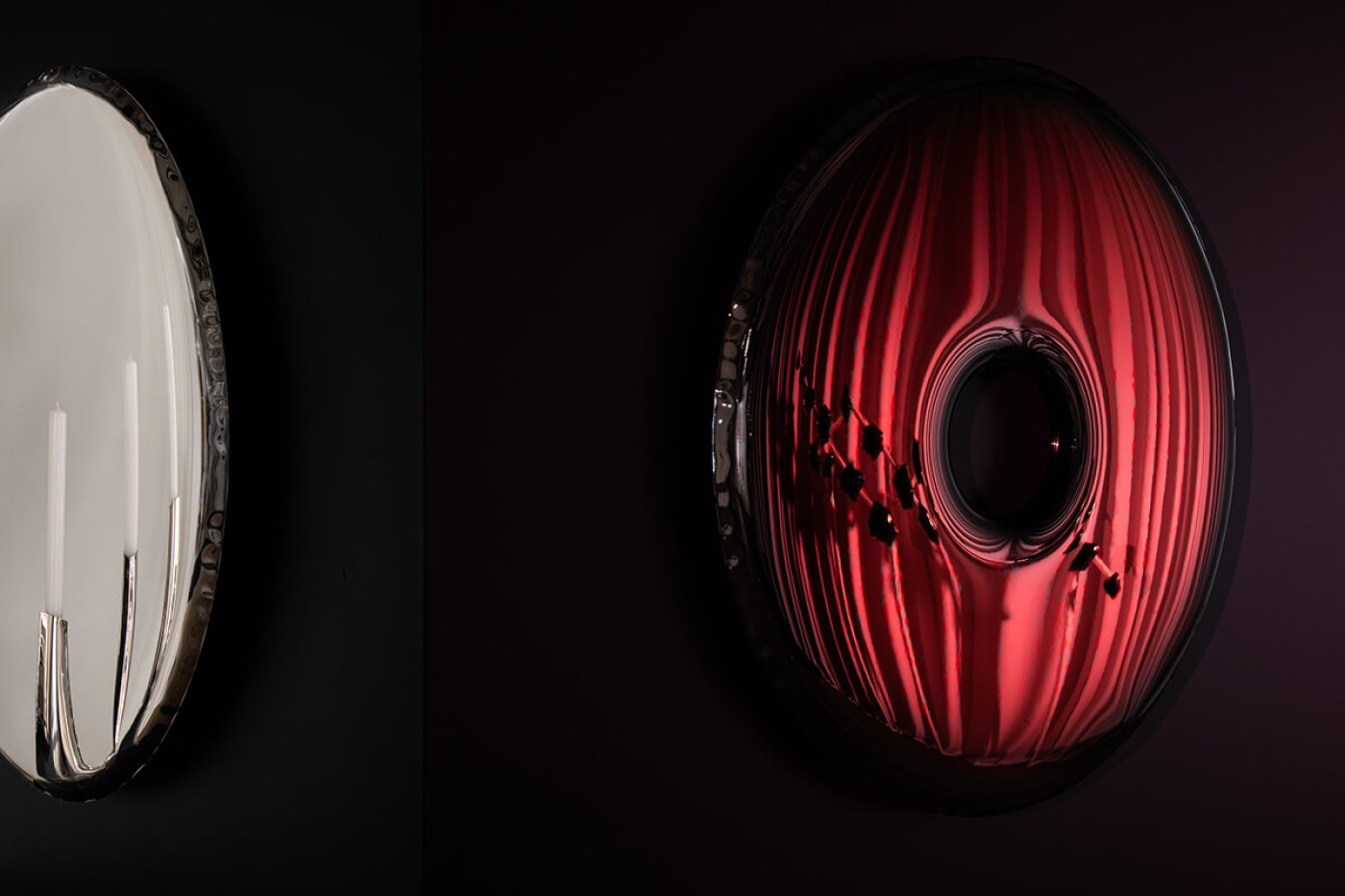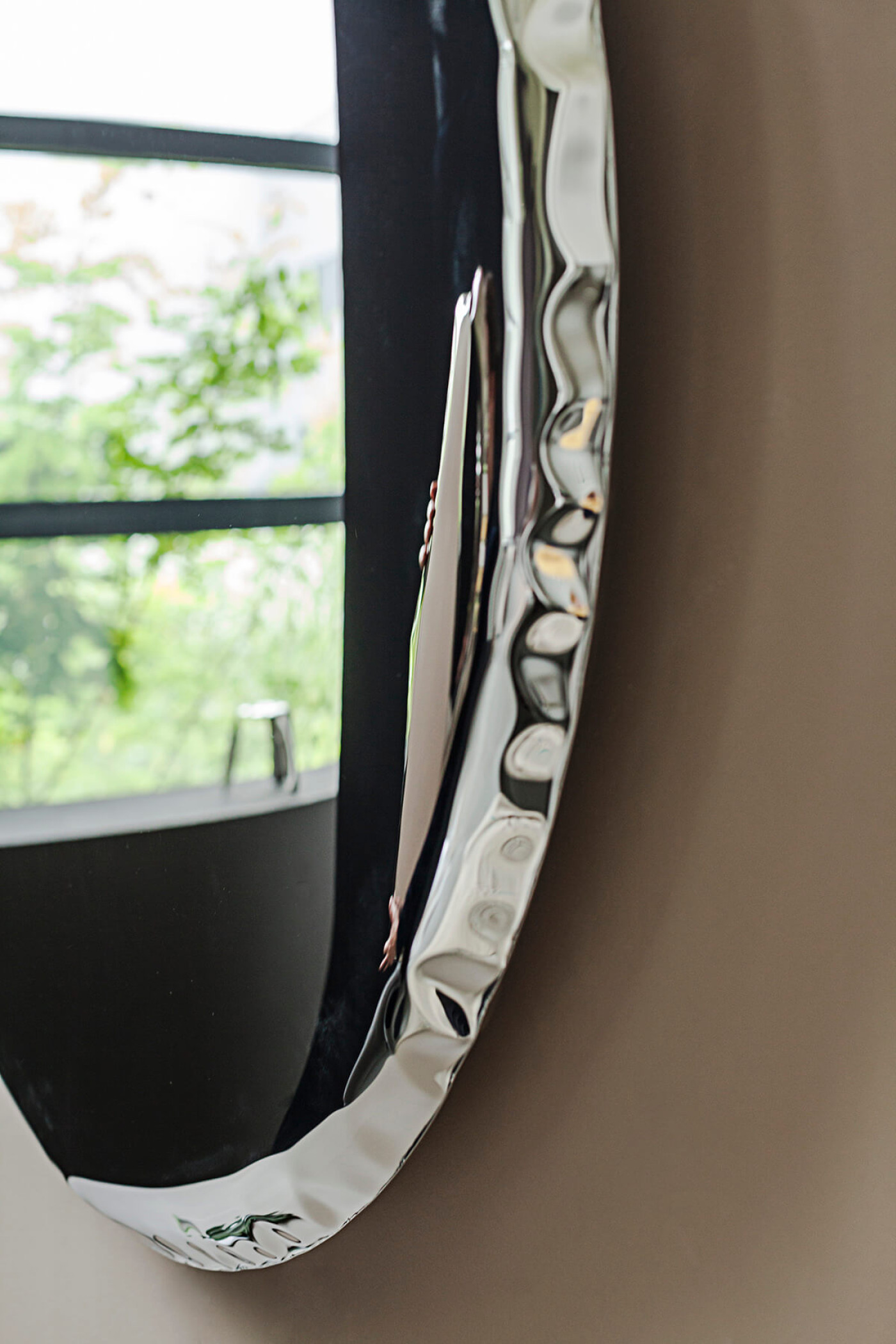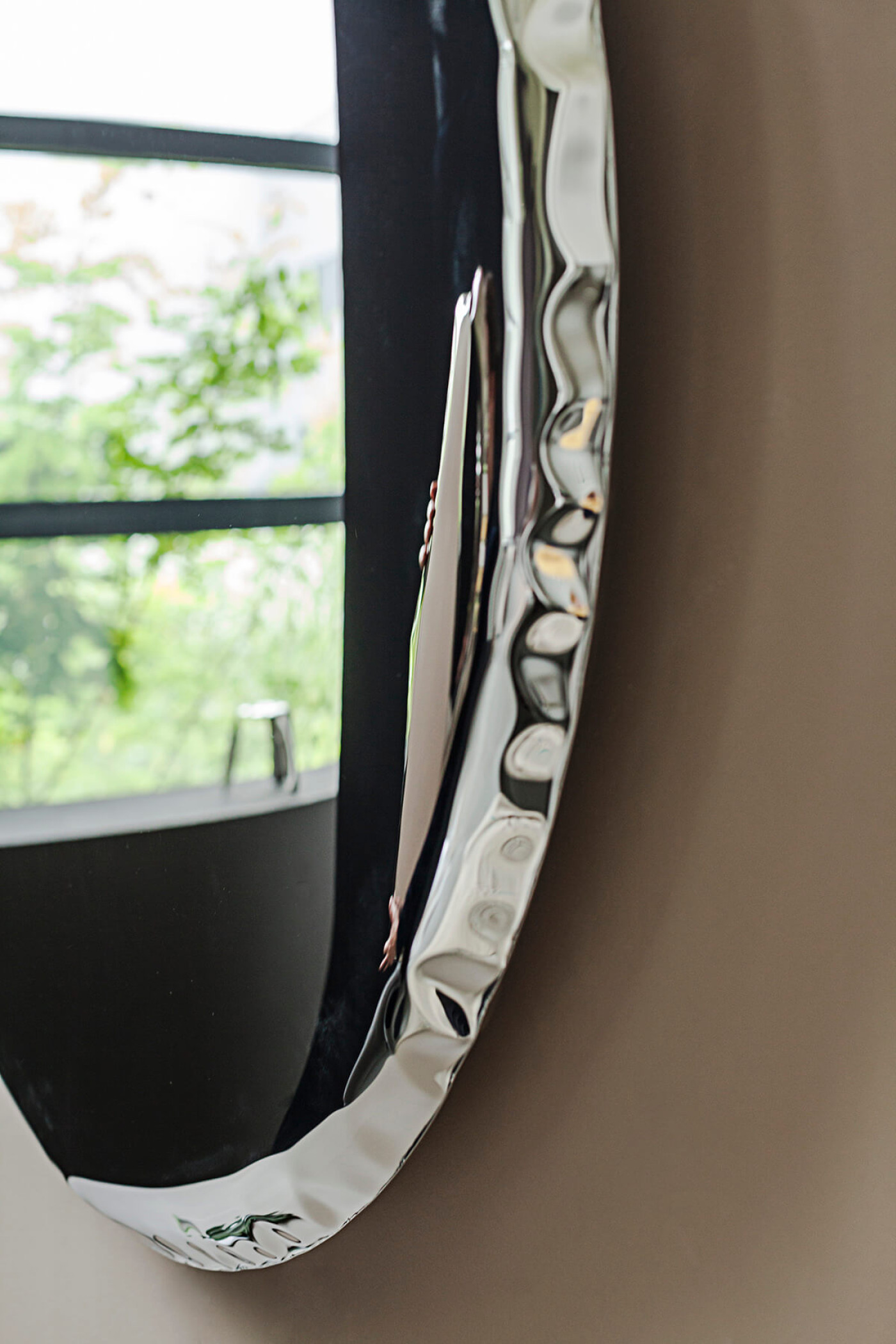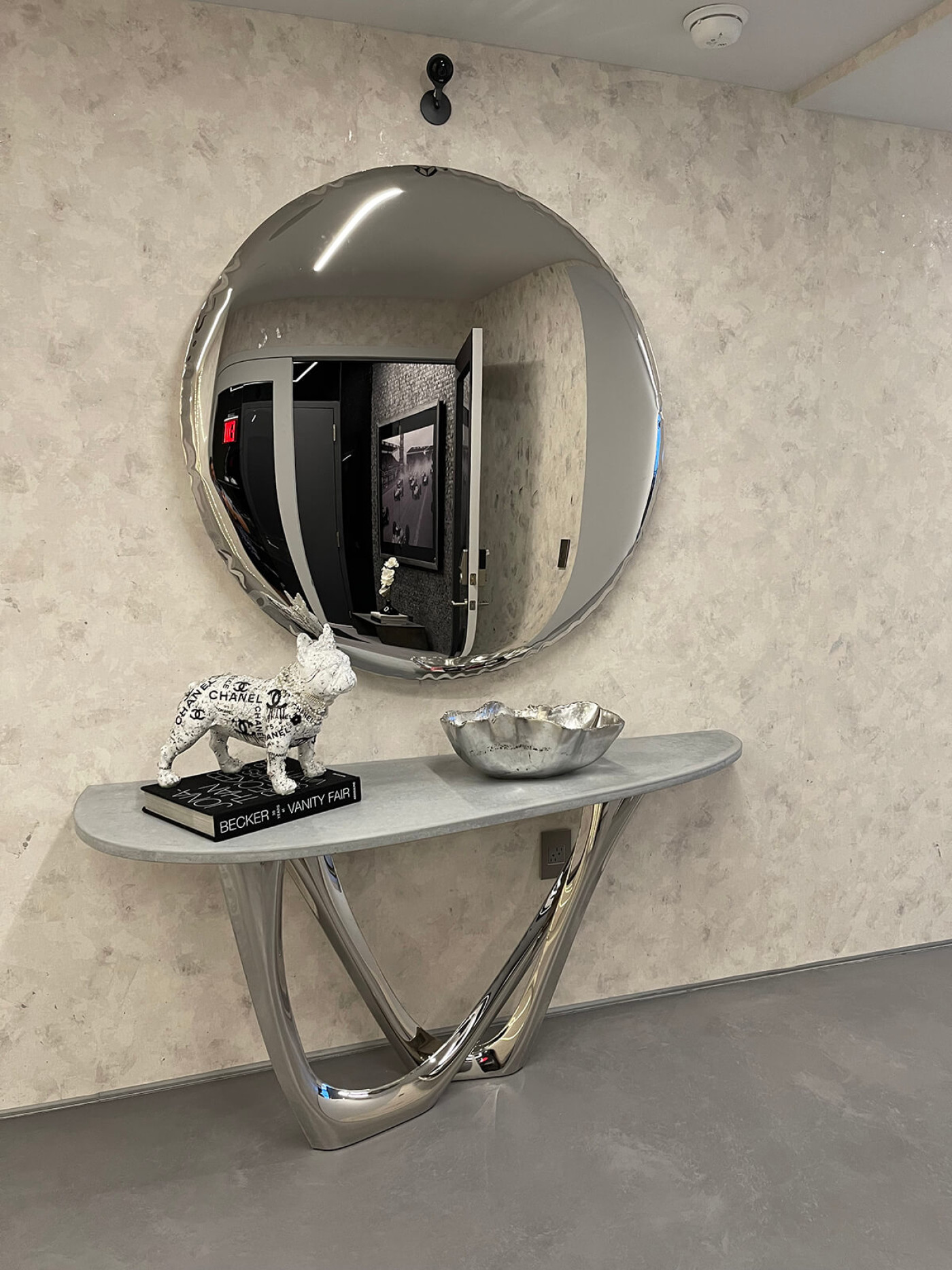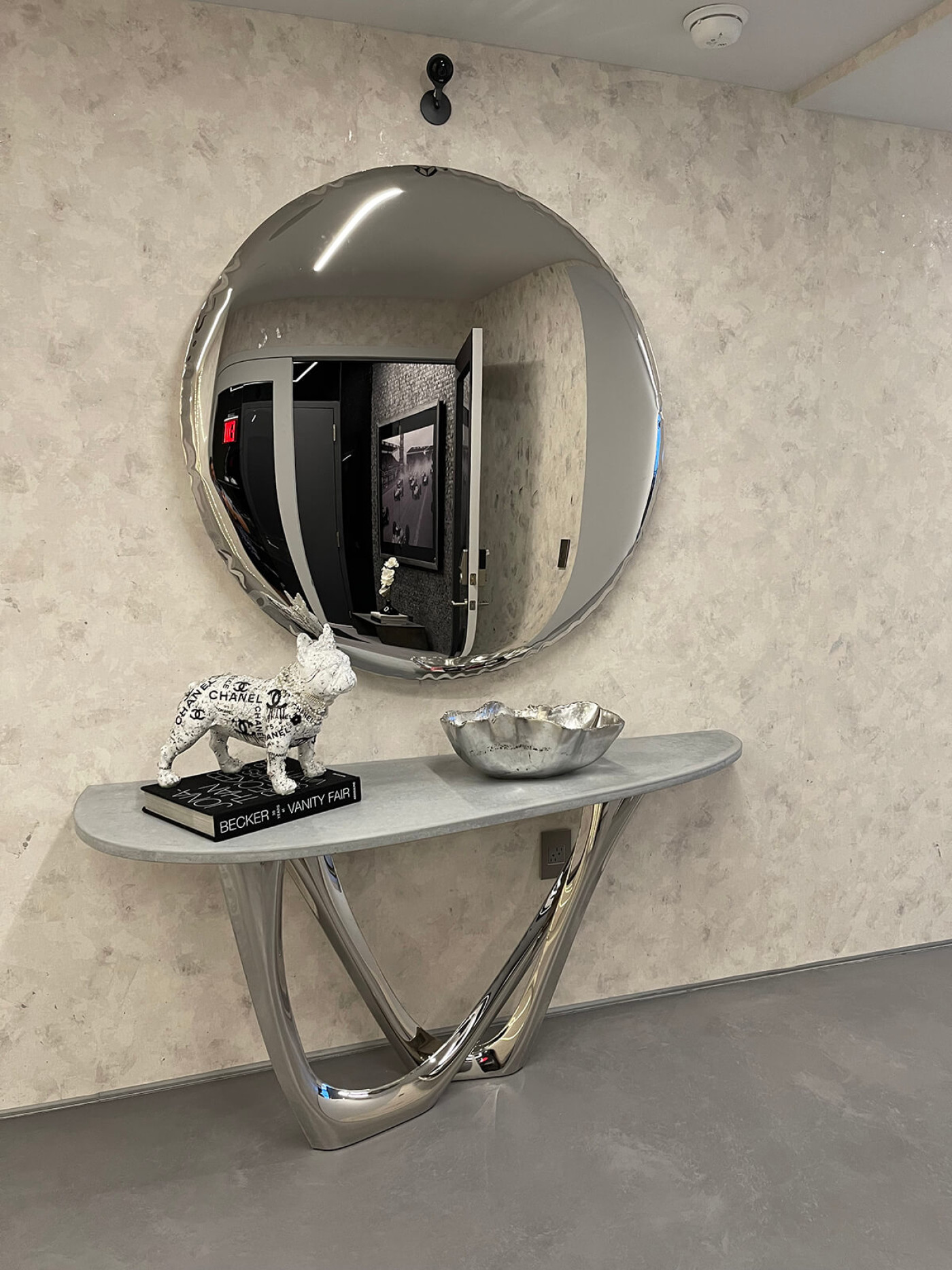 Transitions Collection (8)
↓
Gradient Collection (4)
↓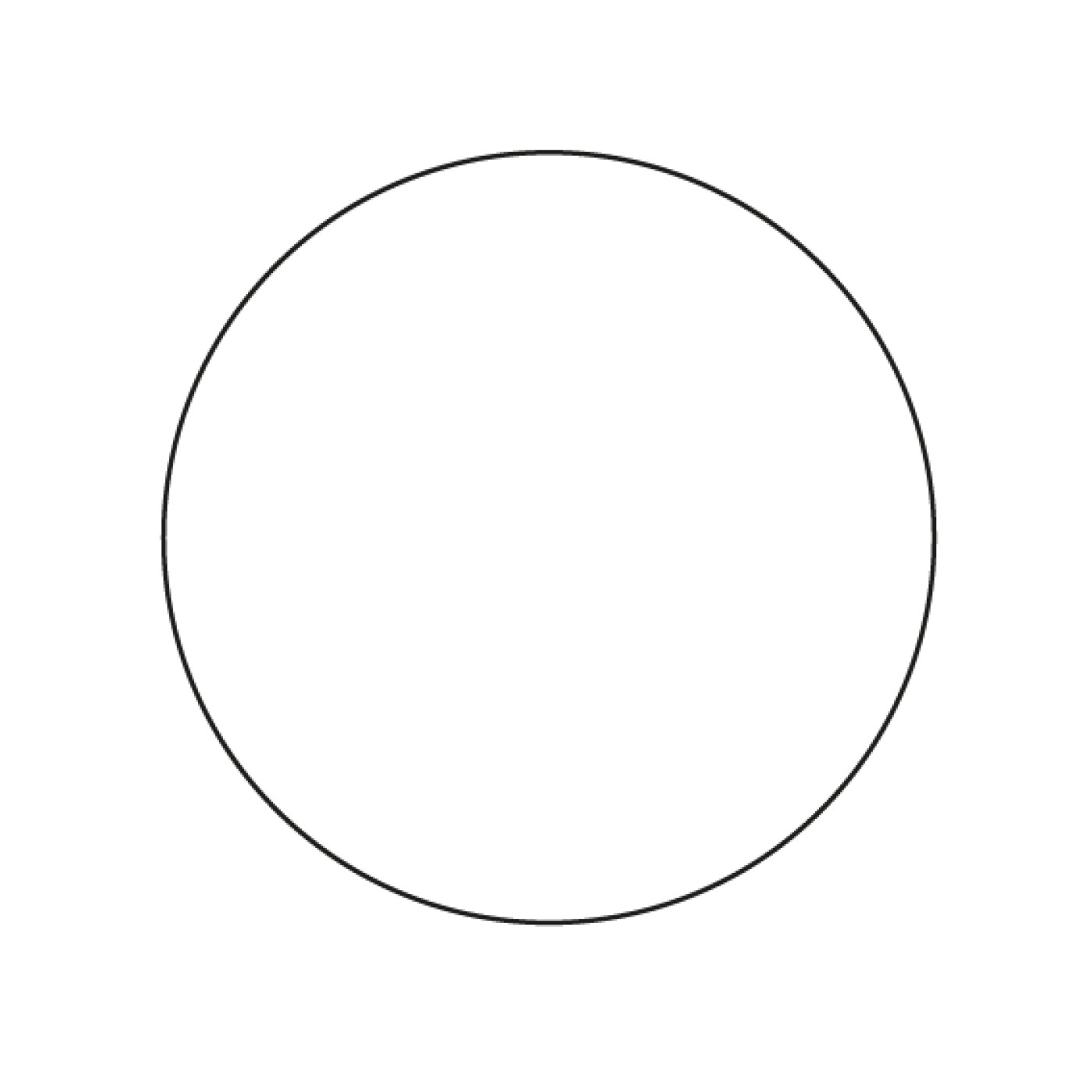 Dimensions
Height: 95.00 cm0.00 inch
Width: 95.00 cm0.00 inch
Depth: 6.00 cm2.36 inch
Weight: 9.50 kg20.90 lb
Gross dimensions (with packaging)
Height: 114.00 cm44.88 inch
Width: 113.00 cm44.49 inch
Depth: 18.00 cm7.09 inch
Weight: 16.50 kg36.30 lb
Collection Gradient Collection
* the package includes a mounting kit for Oko Mirror
* the product is certified with individual number and symbol
* emerald, sapphire, emerald/sapphire, deep space blue belongs to limited edition
* weights, shapes and dimensions may vary, this is a characteristic feature of FiDU products


The colours visible on the screen may be presented differently depending on your monitor settings and screen resolution. Therefore we cannot guarantee an exact match between the colours you see on the screen and the colours of the actual products.
Soul of the space
Glossy, lightweight OKO, a flagship Zieta Studio object inspired by the organic form of liquid mercury and a reflective water drop.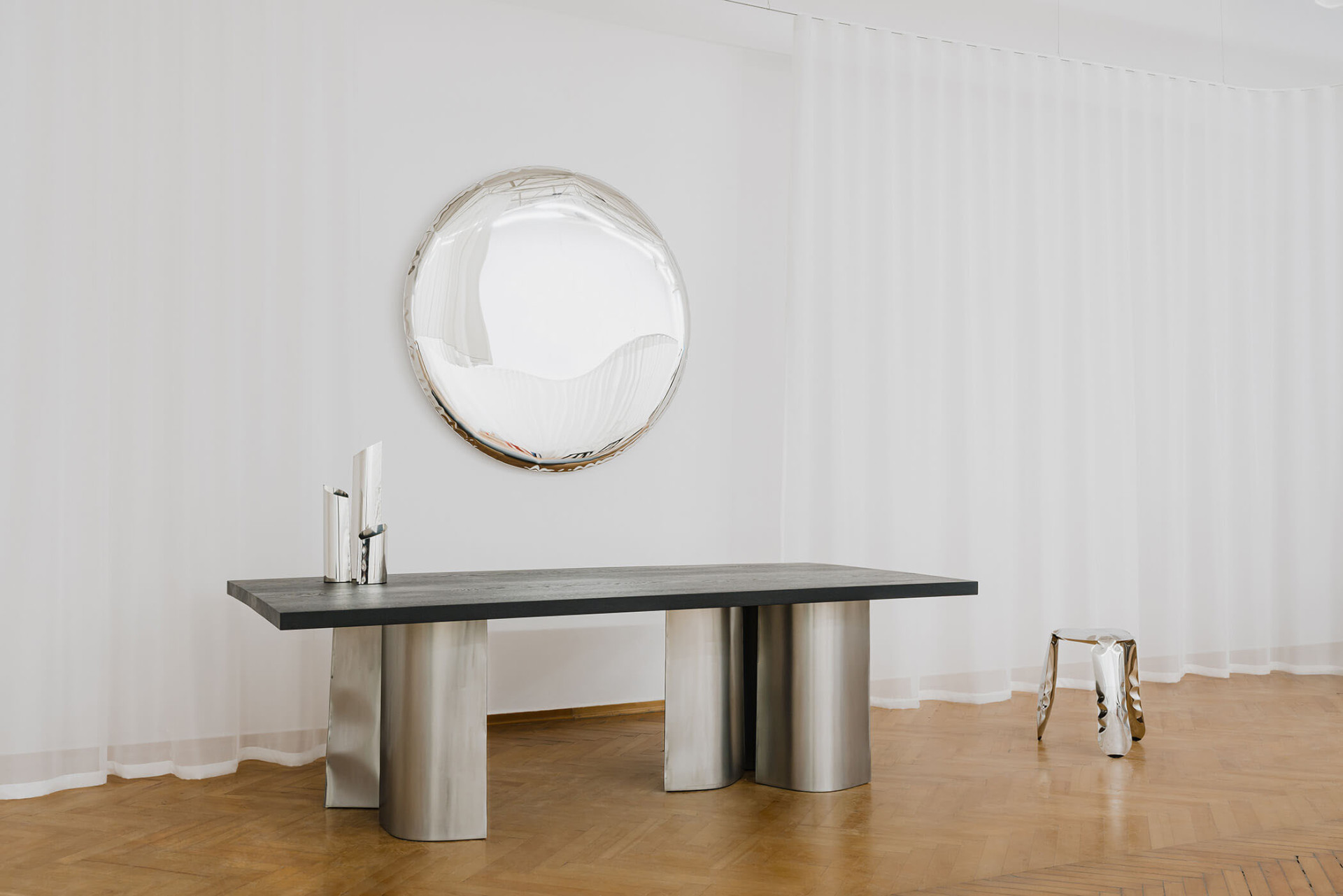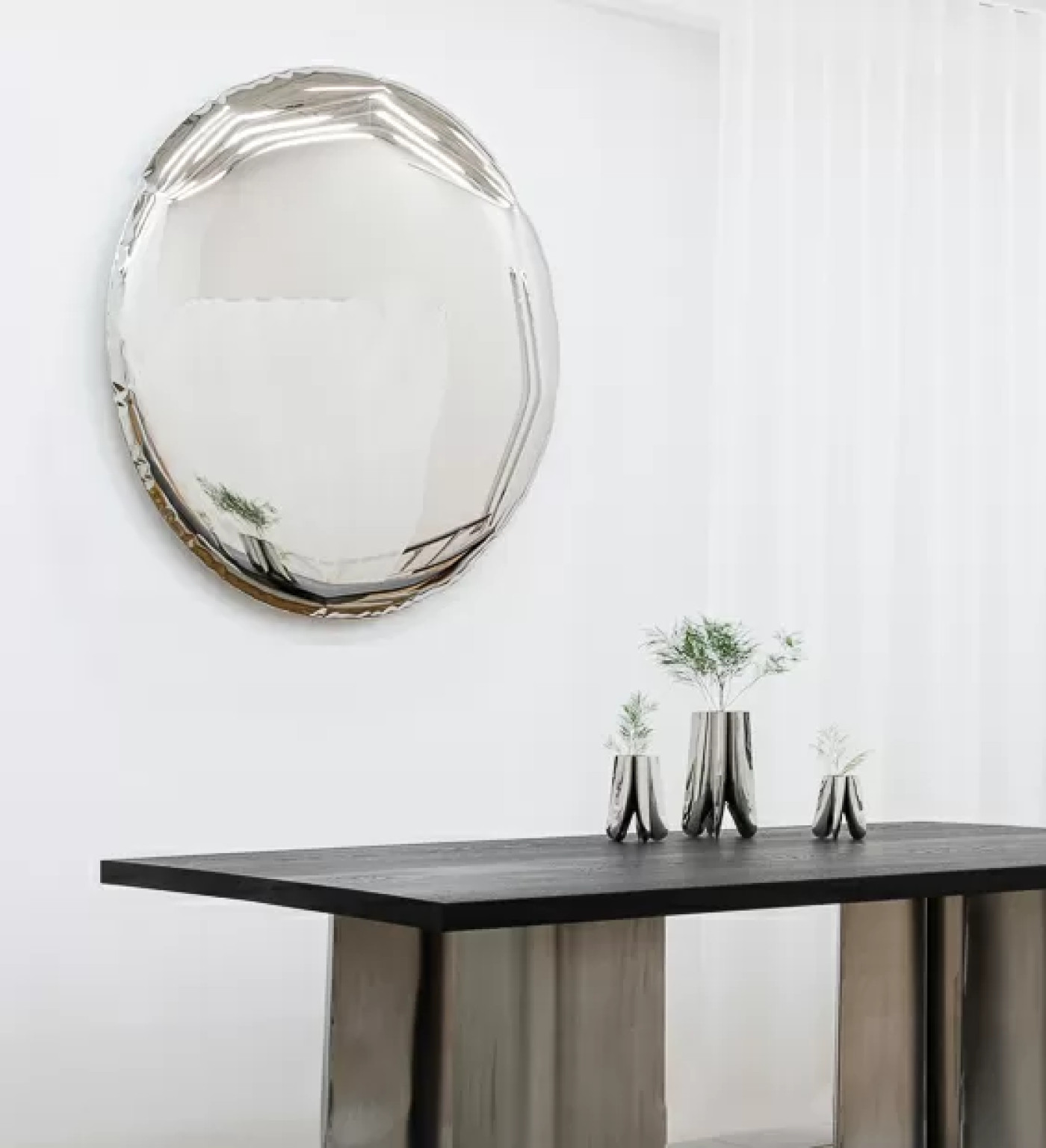 It is said that the eyes are the mirror of the soul. Similarly, OKO could be the soul of the space in which it is located. Made of high-gloss stainless steel, its smooth but creased surface diffuses the surrounding reality and reveals psycho-perceptual phenomena of the material. The world seen by OKO is a world of expressive deformations from another side of a sphere: uneasy, but also somehow romantic.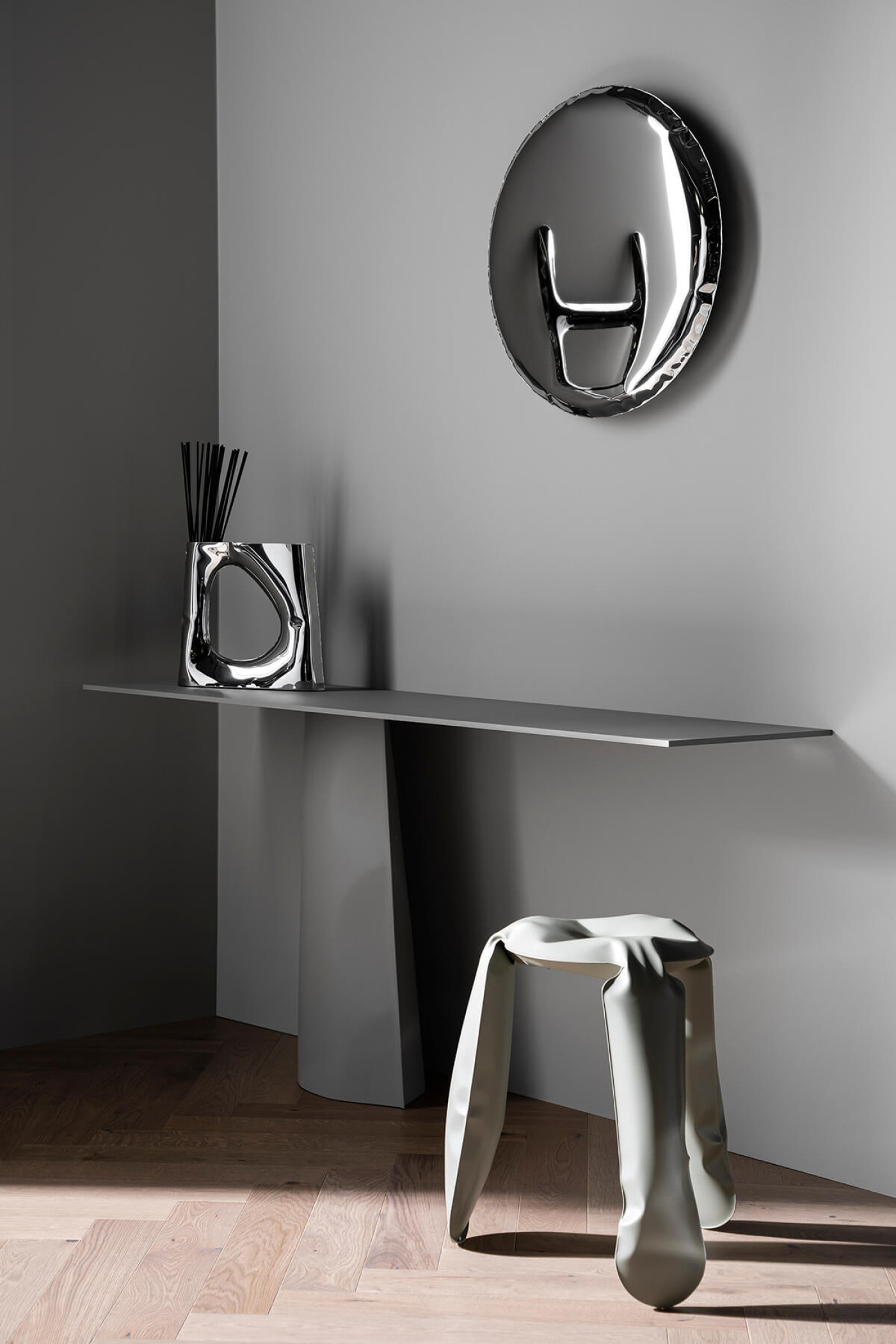 A sculptural abstraction
OKO is a high-tech sculptural abstraction that shows the true nature of steel, a material that Oskar Zięta transforms into a refined object, subtly diffusing light. OKO owes its delicate structure and durability to the FiDU technology, based on free deformation caused by high internal pressure. Its round, pure and impeccable structure creates endless possibilities for interpretation. OKO is at the same time a sophisticated futuristic sculpture, a distorted mirror, an intriguing decoration, a steel canvas where images appear and vanish at the same time.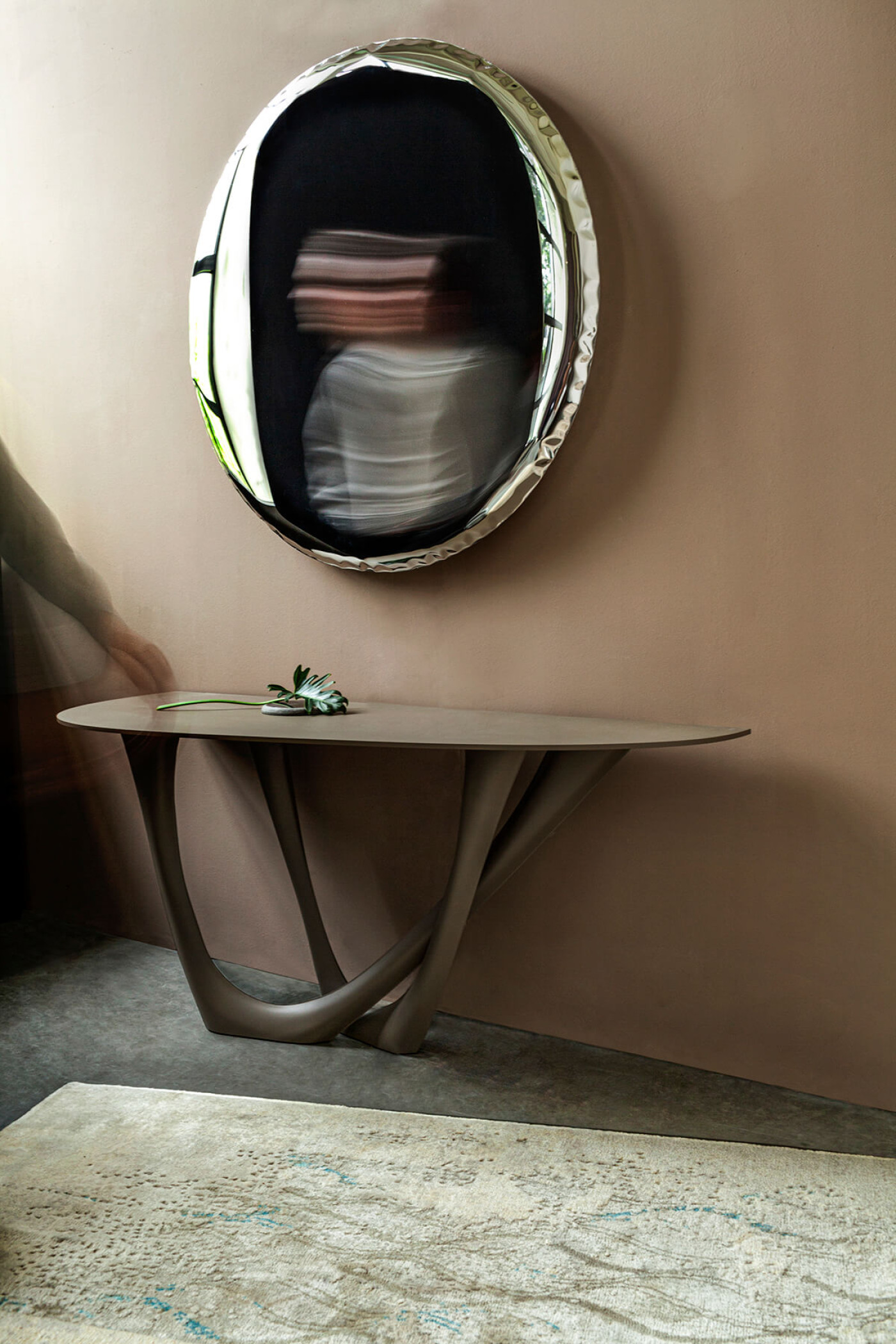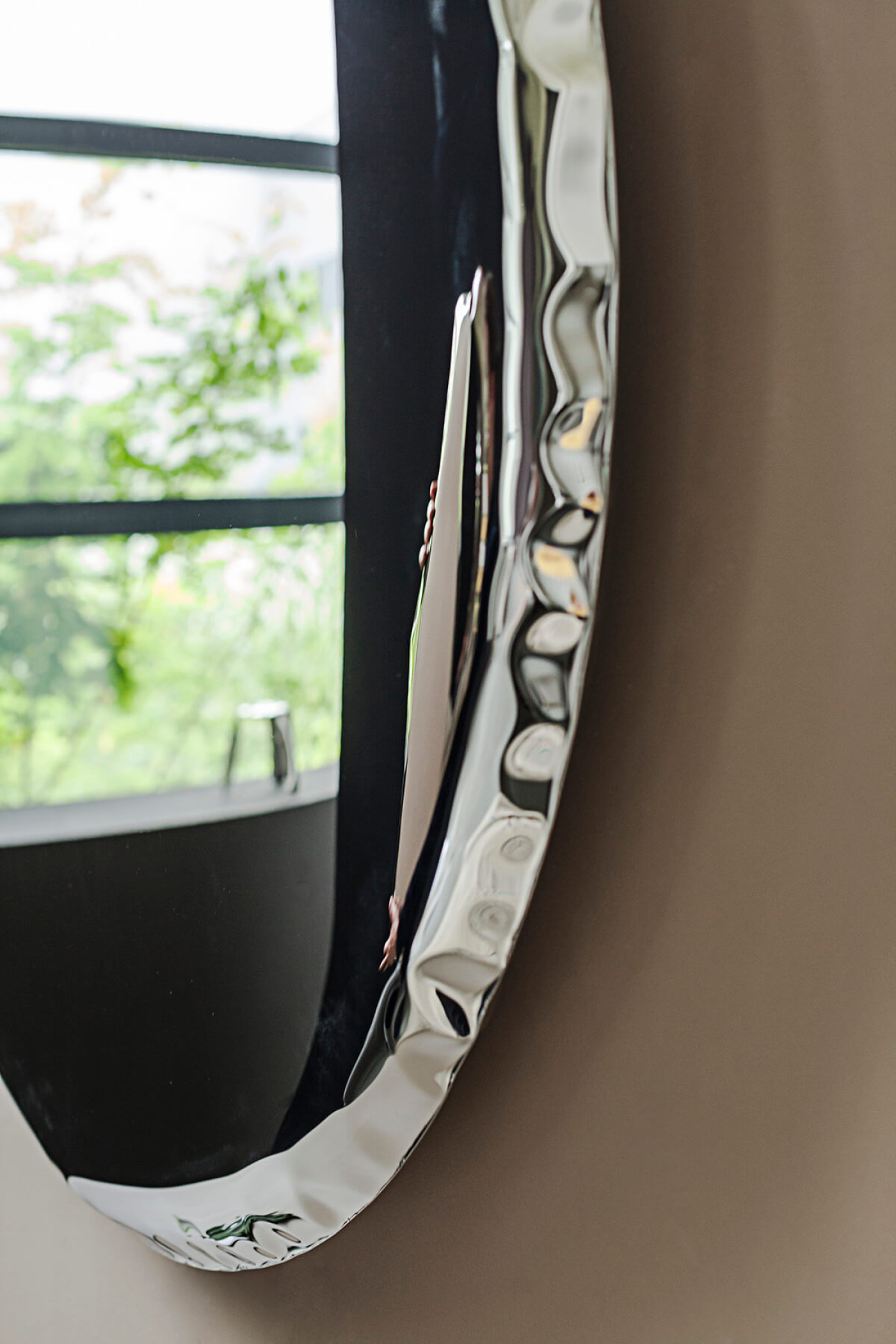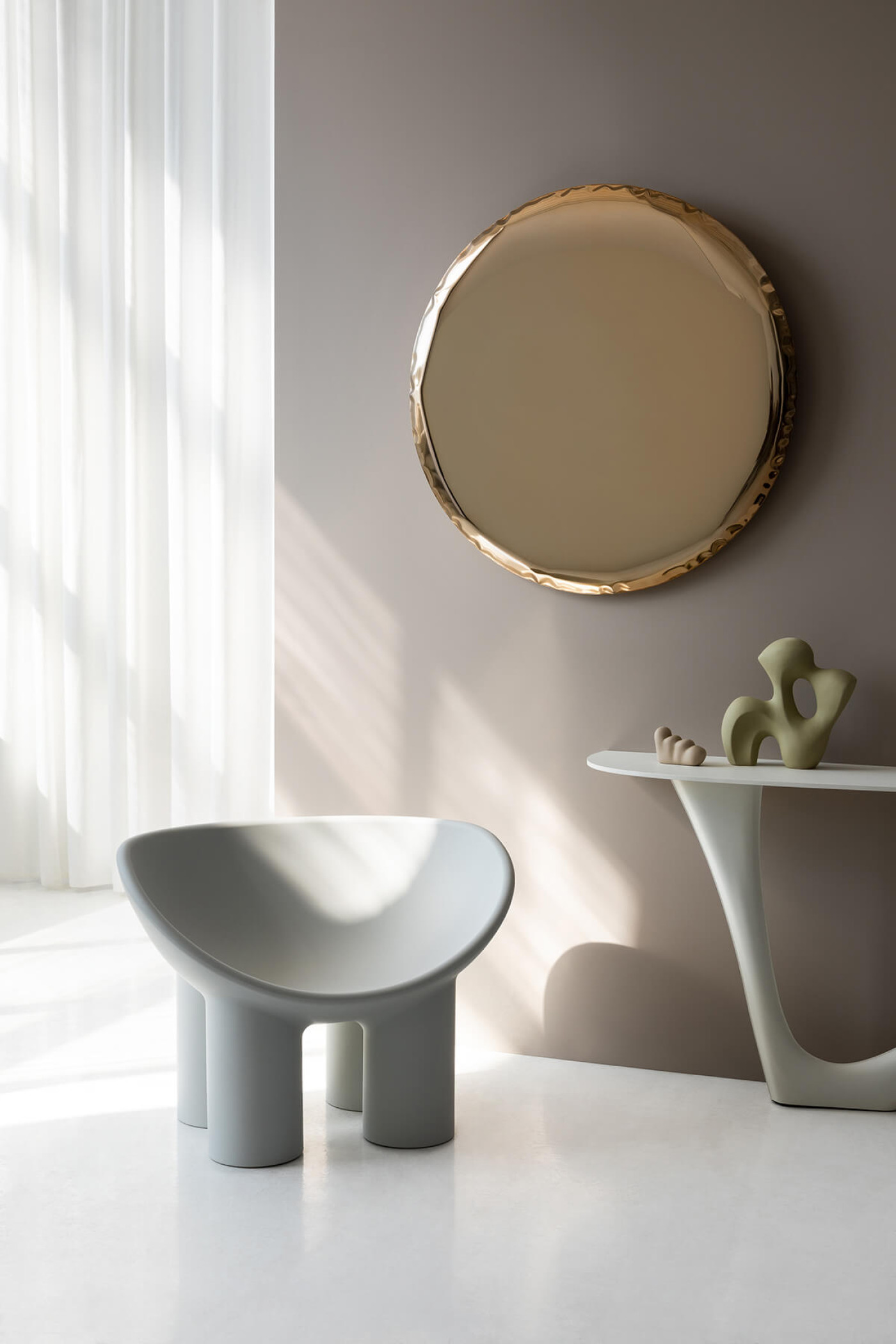 A graceful surface of expression
Thanks to its abundant surface, OKO gracefully presents finishes from all Zieta Studio mirror collections. It is available in numerous versions: diverse sizes and lacquered finishes like the intriguing Red Rubin or Dark Matter, the colours of the superb Transitions Collection, black and red that fade and intensify depending on the point of view, infiltrate each other and generate fantastical reflections of the surroundings. Thanks to the chosen finish, the OKO mirror's form gains an opulent impression. It will fit interiors arranged in both a grand classical style and minimalistic modern style.
Get acquainted with
Zieta Mirrors
Zieta Mirrors
Zieta Studio objects transgress the border between art and technology. They reflect Oskar Zięta's research on the physical qualities of steel. The uneven surfaces with artistic deformations provoke our eyes, forcing us to look at reality from a different perspective. Optically subtle, they encompass a cutting-edge technique of treating metal in which sustainability plays a key role. They are sculpture-like mirrors and mirror-like sculptures. Collectible objects made to last for generations.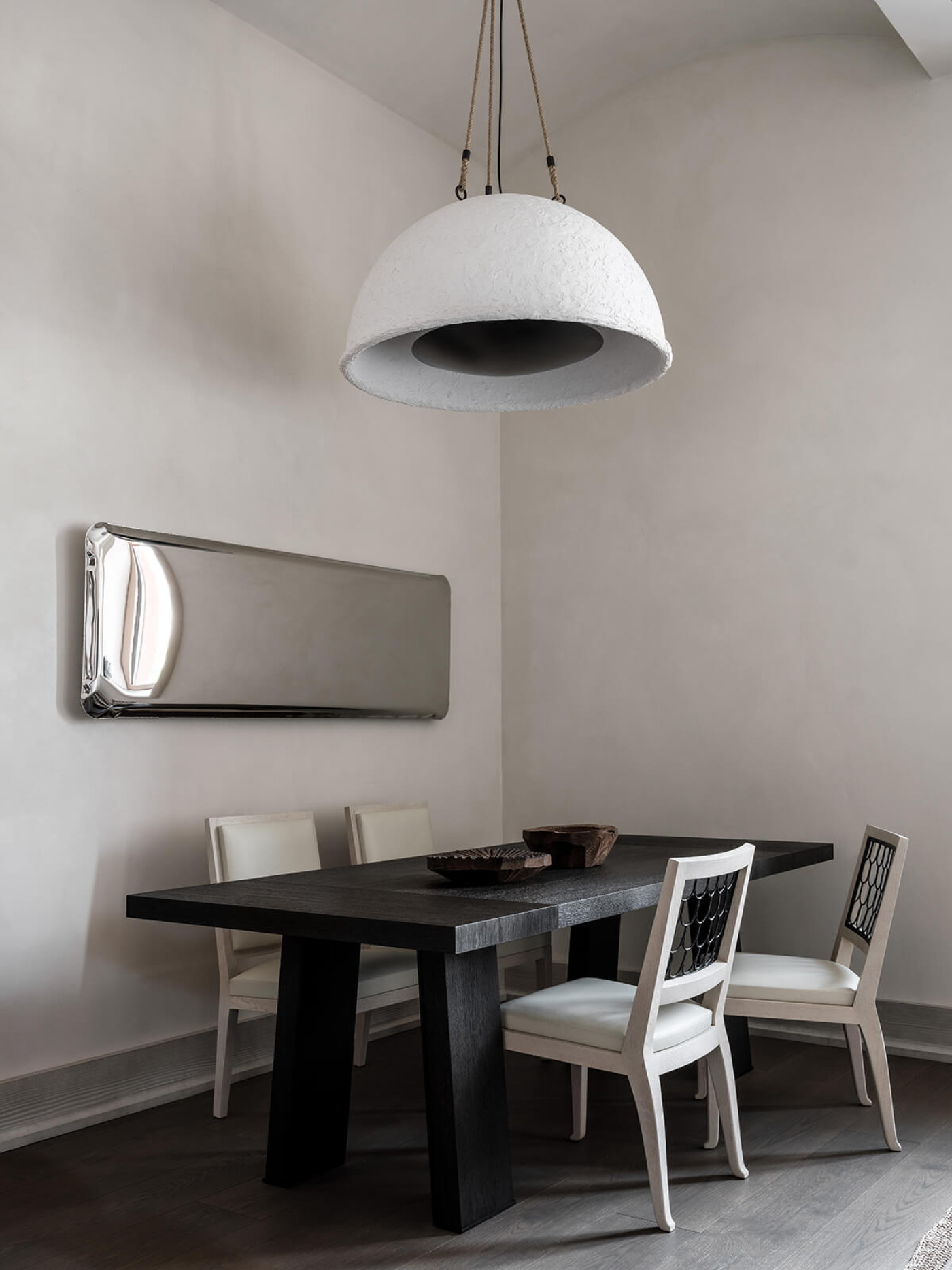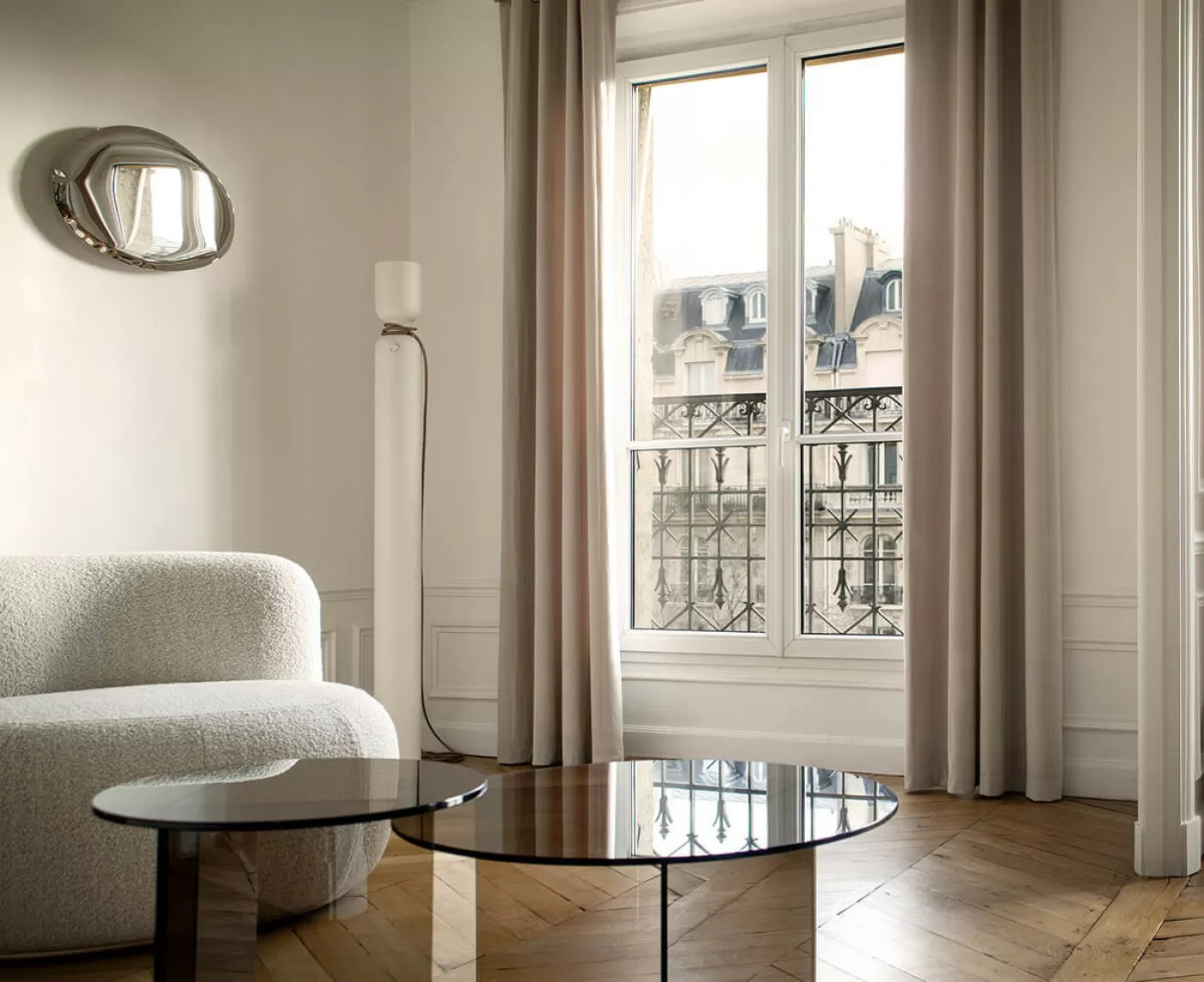 Zieta Studio's hallmark is polished stainless steel objects. Collections such as GRADIENT, TRANSITIONS and COTTON CANDY expand the narrative of colours and reflections. Each collection introduces a new story of colour.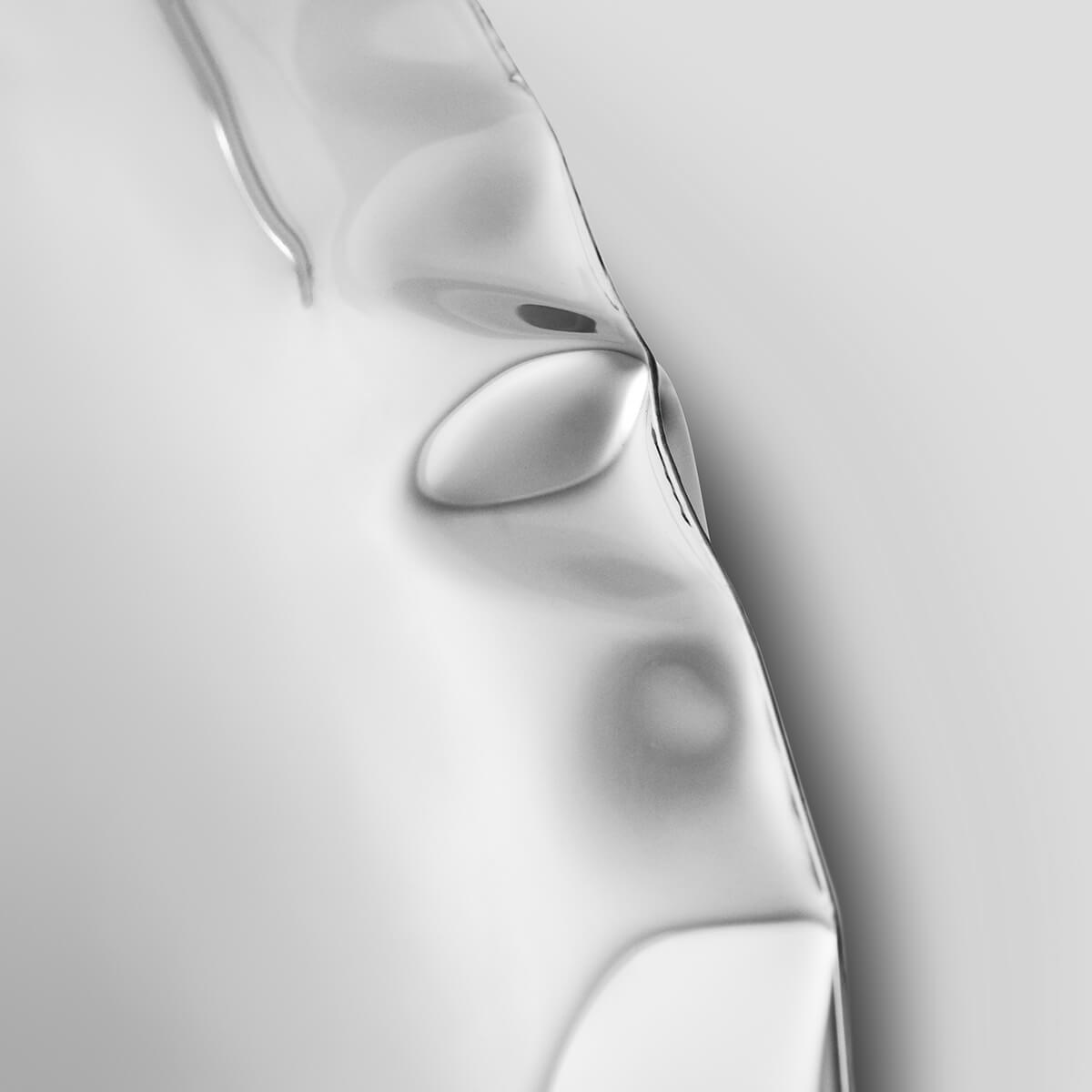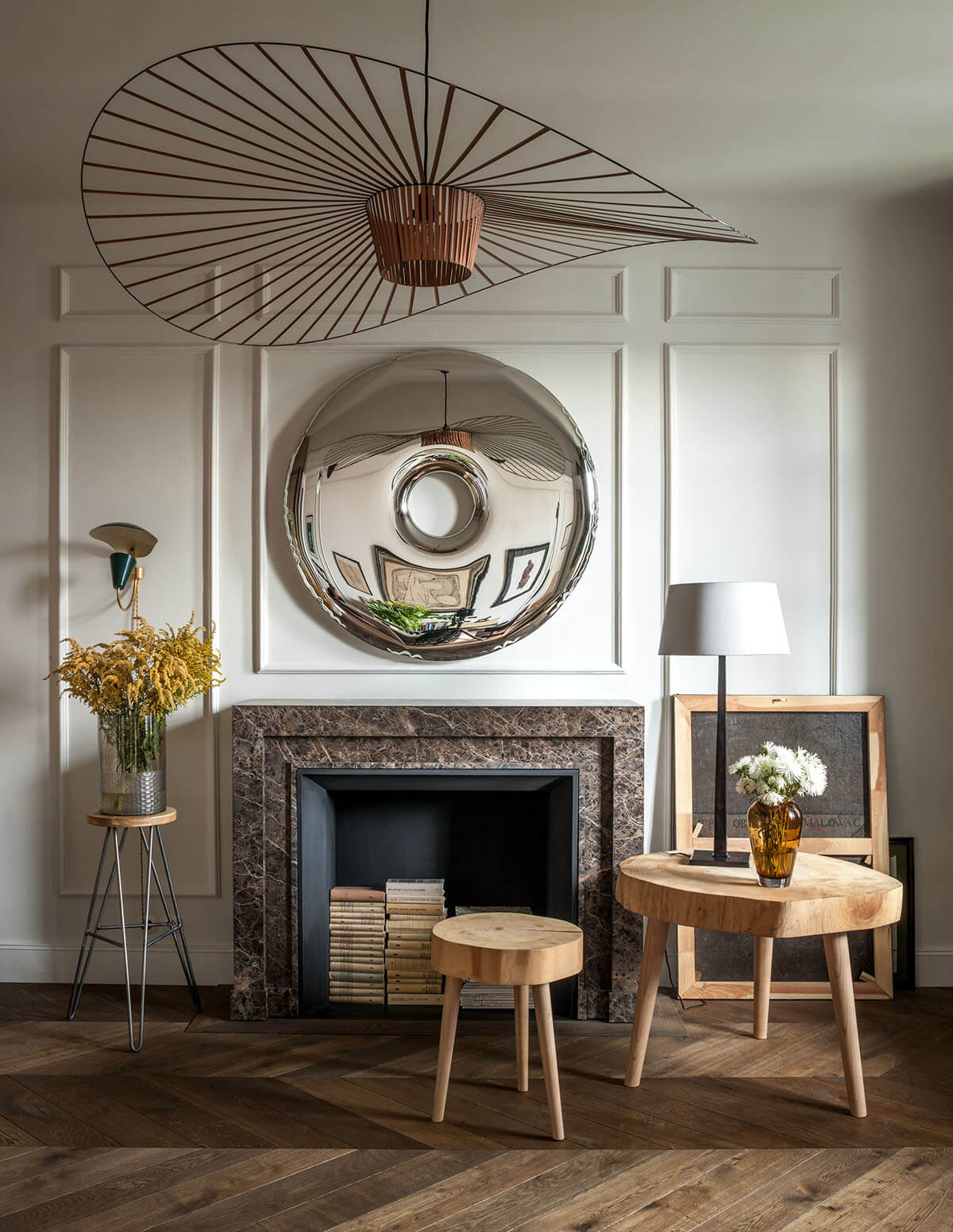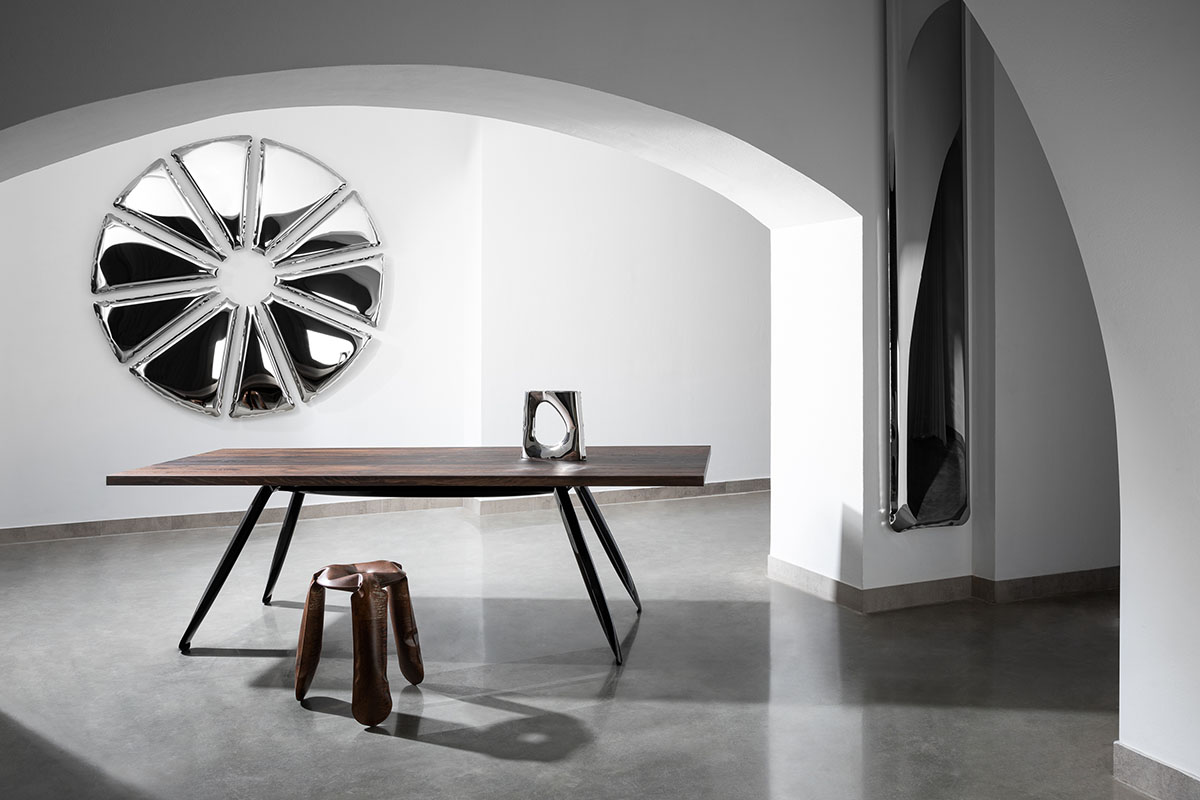 OKO, RONDO, SONAR and TAFLA are unique interior pieces that are ultimately defined during dedicated colouring techniques. From deep cosmic black to gradient sapphire. From reflective gloss to intriguing matte.
Discover Zieta Mirrors
Mirrored dialogue with surroundings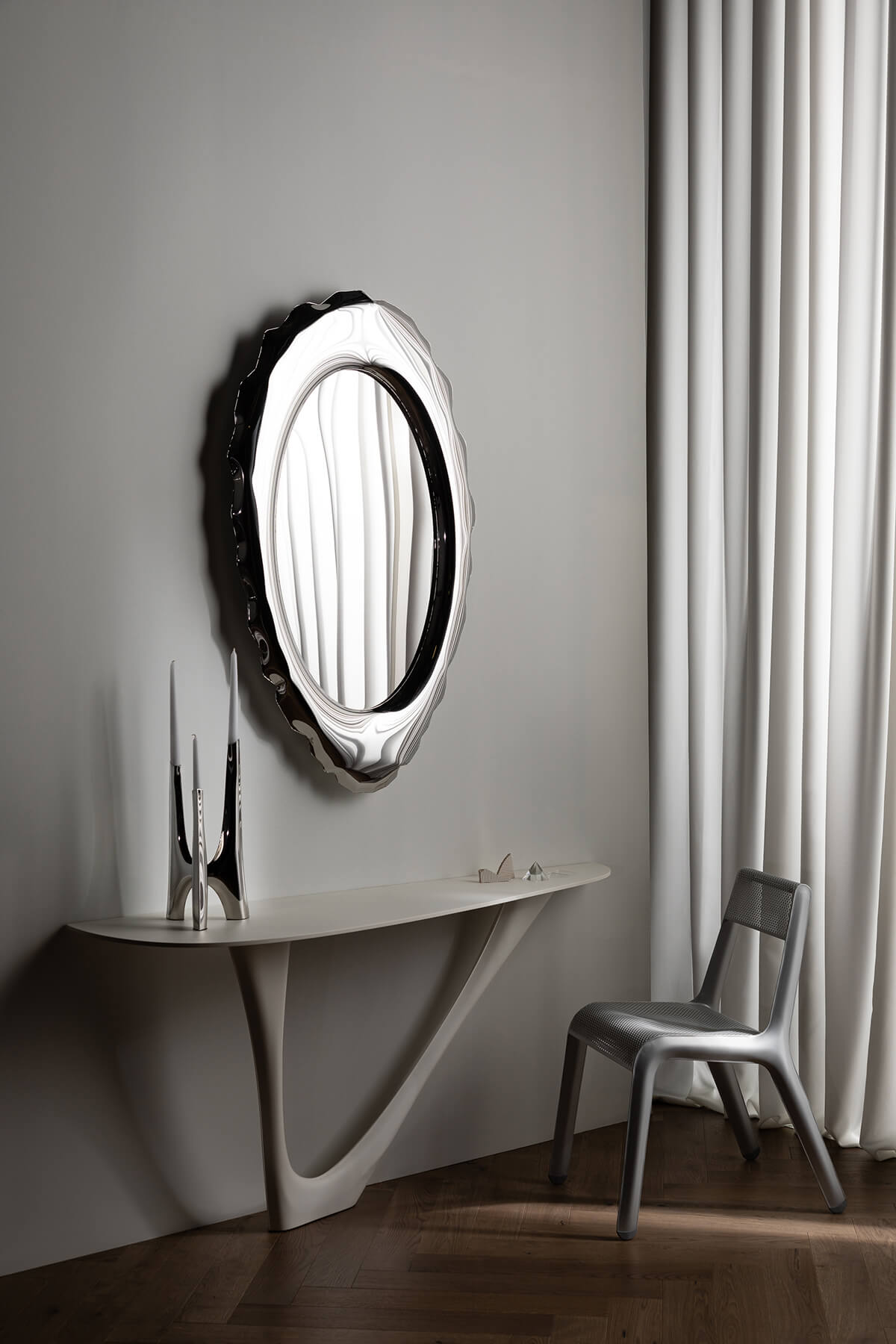 Get closer to reflections
Discover our collections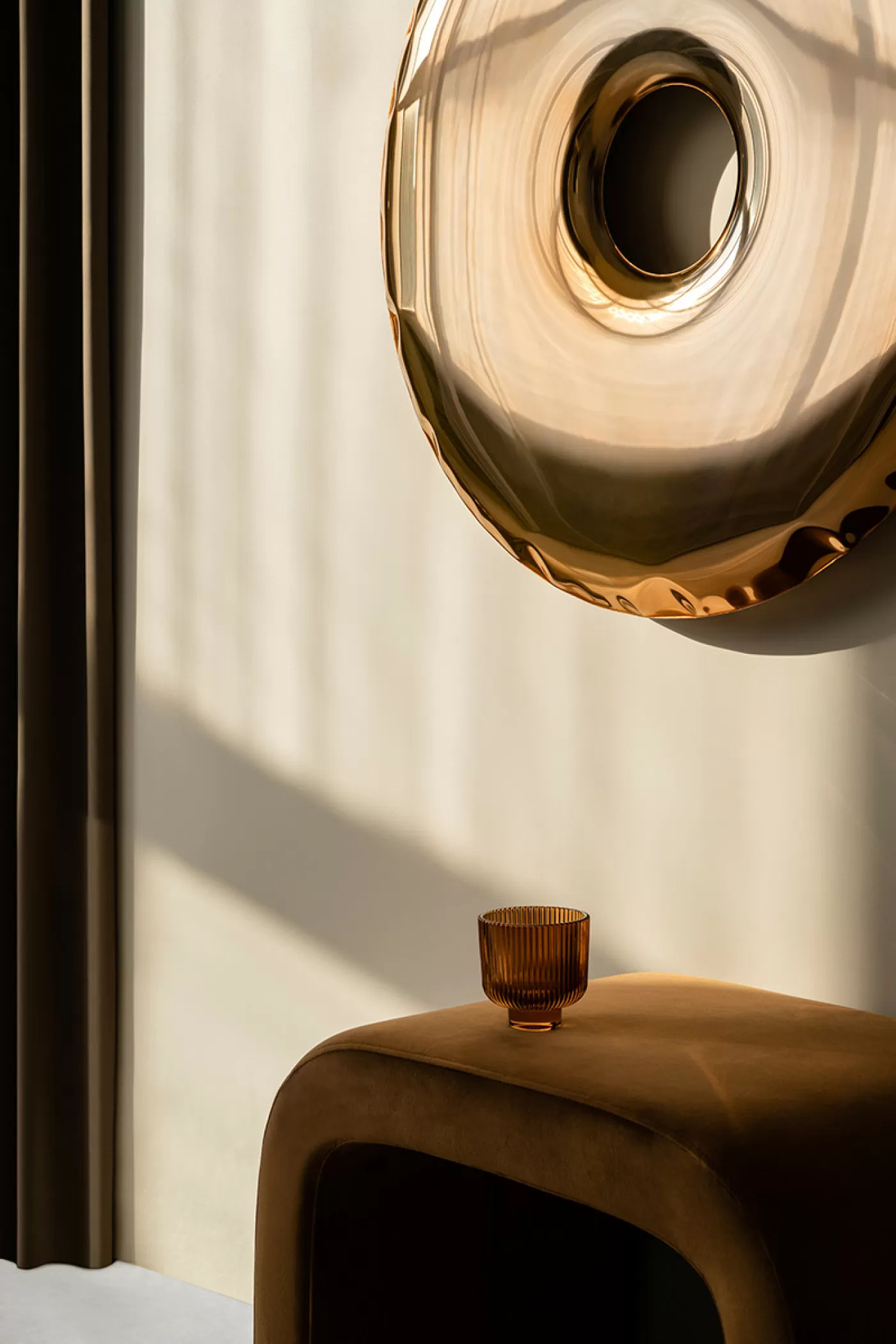 Aurum Collections
The Aurum Collection is the outcome of Zieta's experiment with lacquered steel. The polished Inox surface is coated with a semi-transparent lacquer, which covers the object and at the same time uncovers its natural beauty.
explore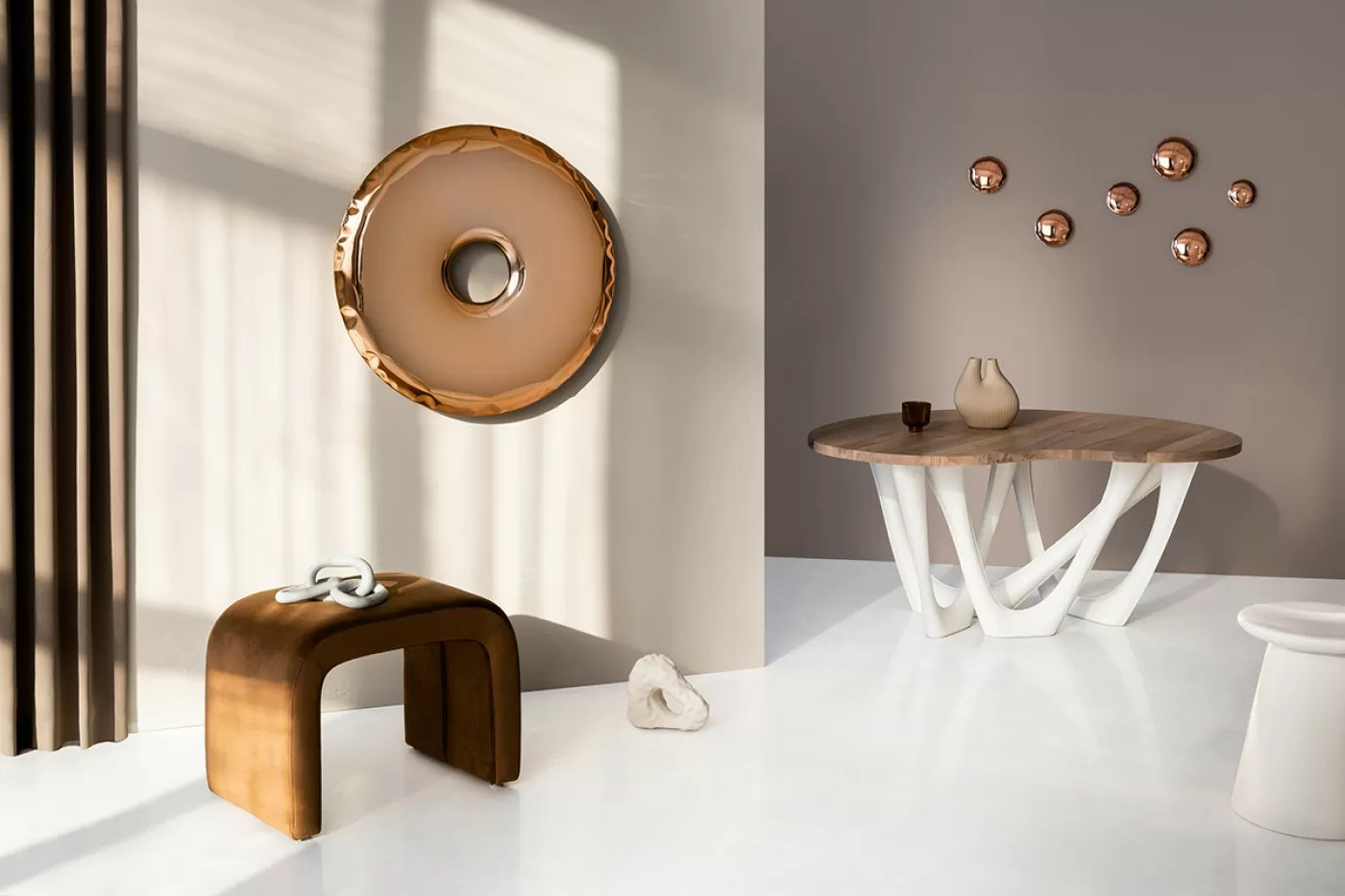 Studio's selection
Complementary choice
JAVITS CENTER booth #1257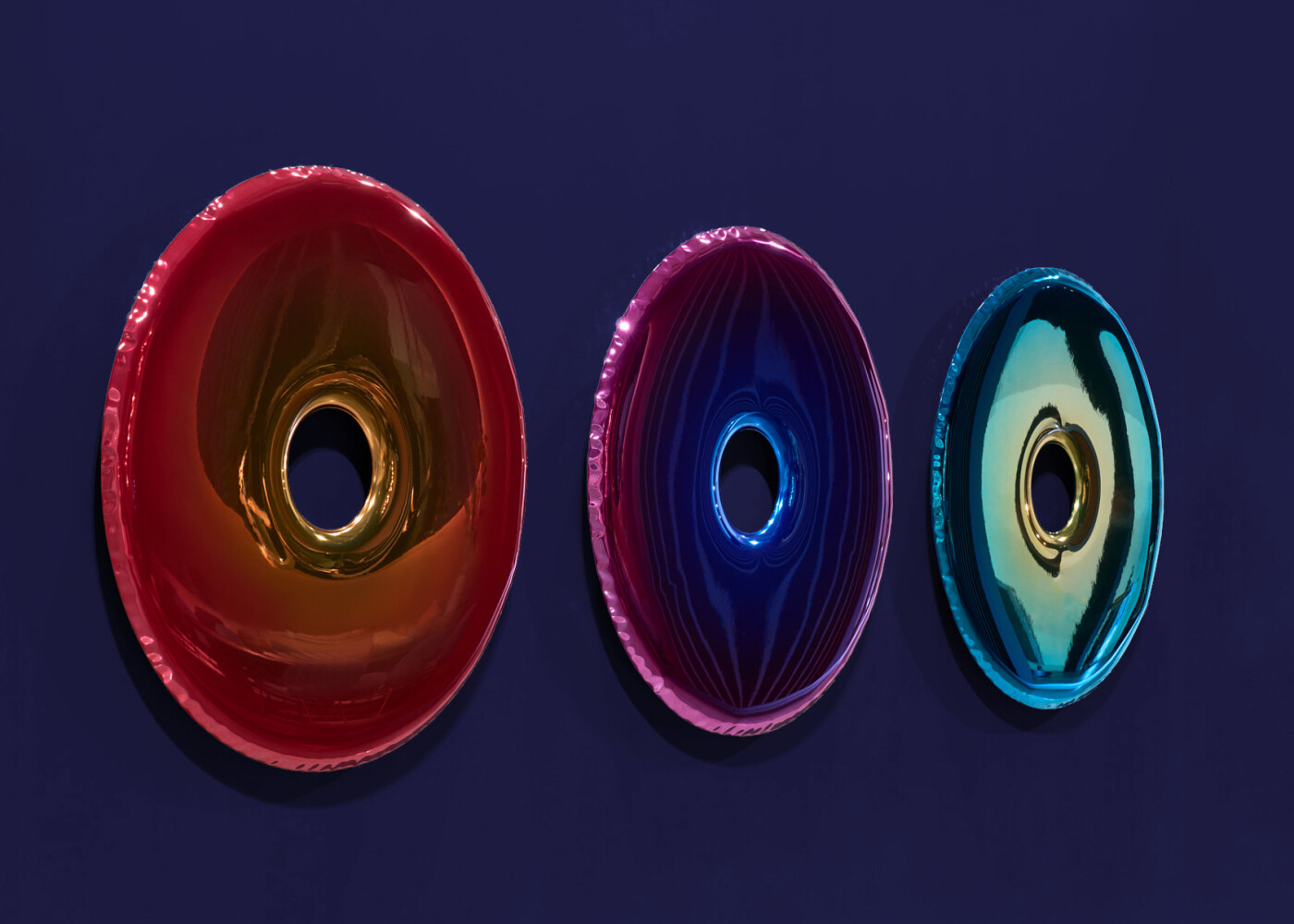 Javits Center, 11th Ave | NYC