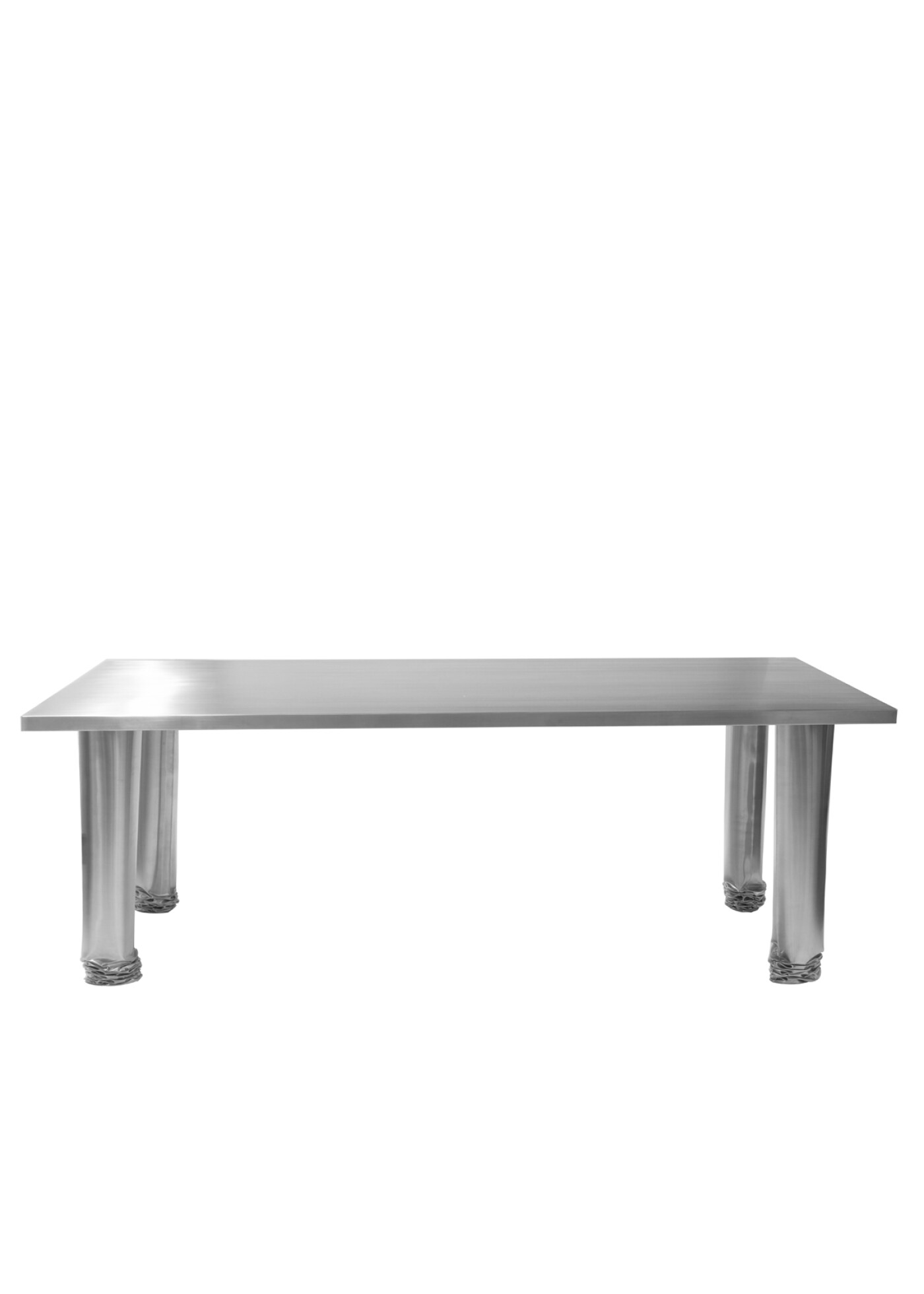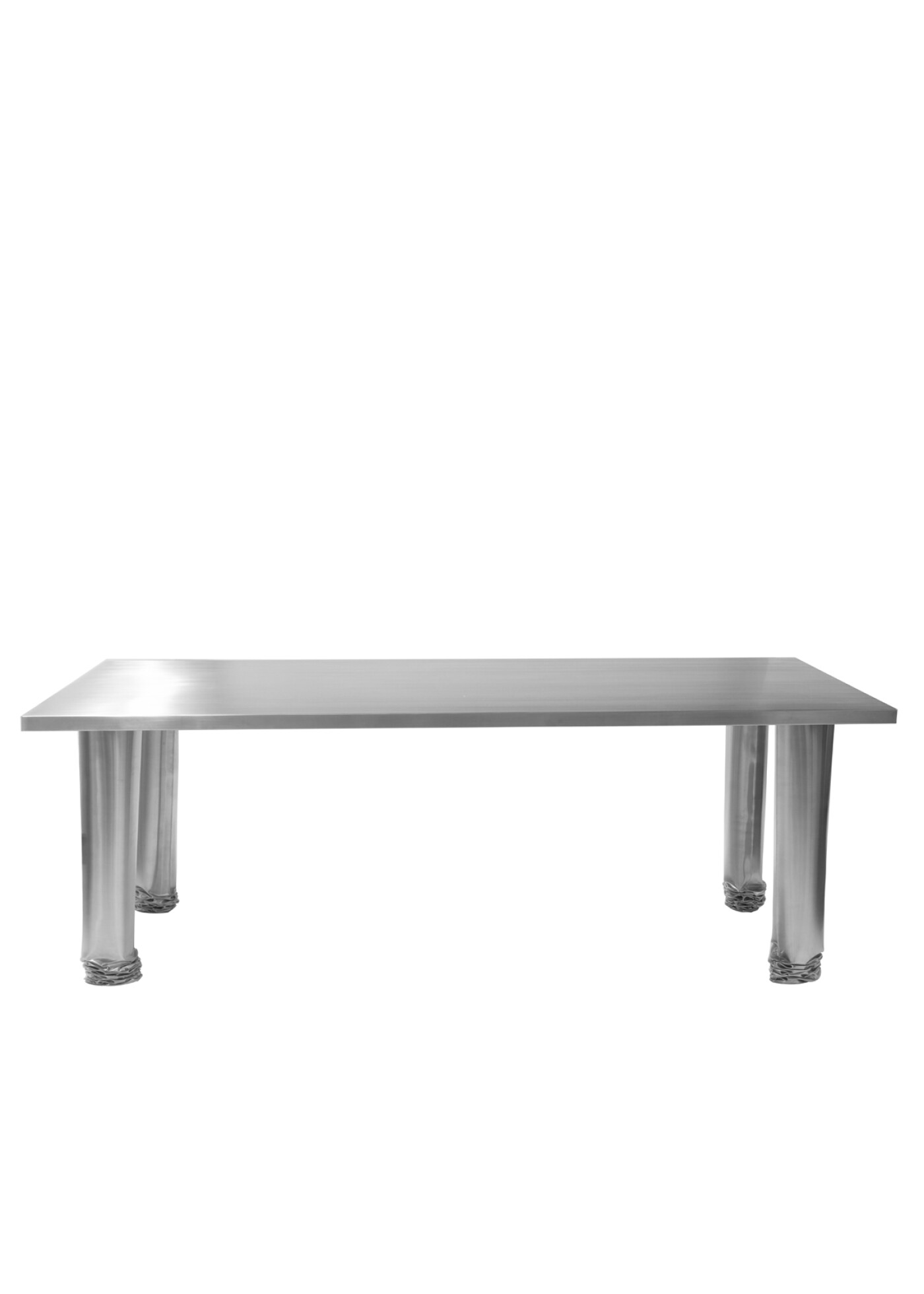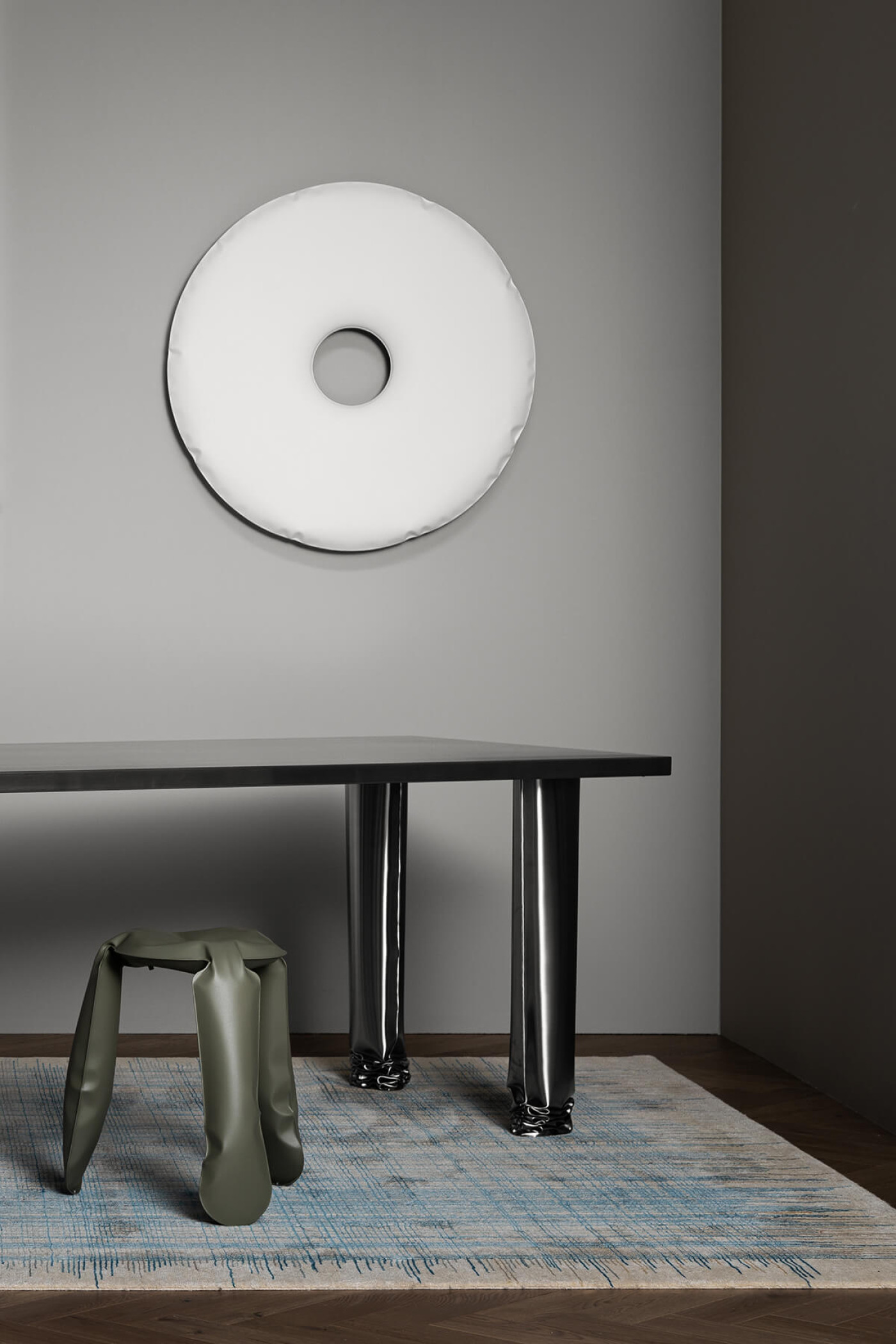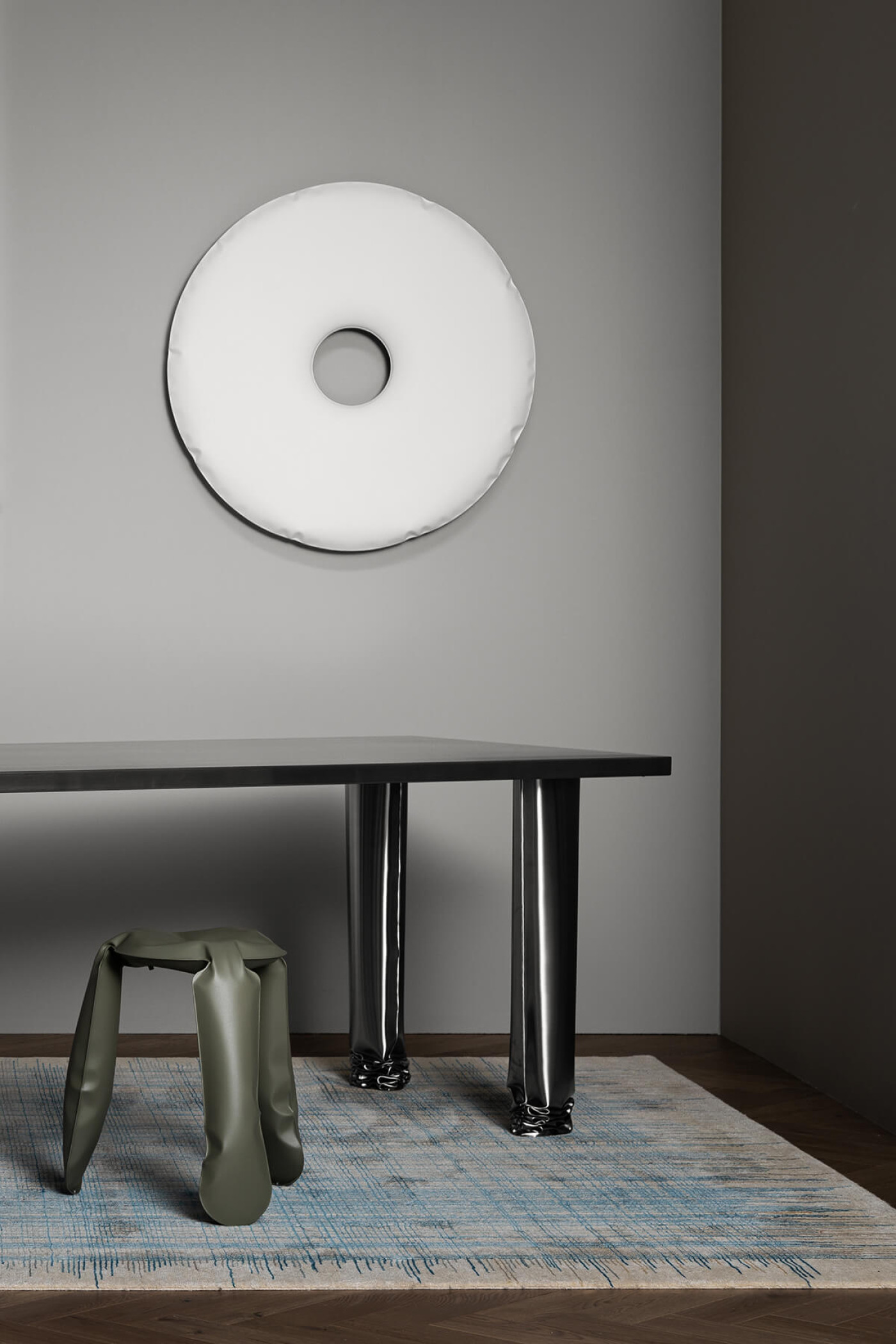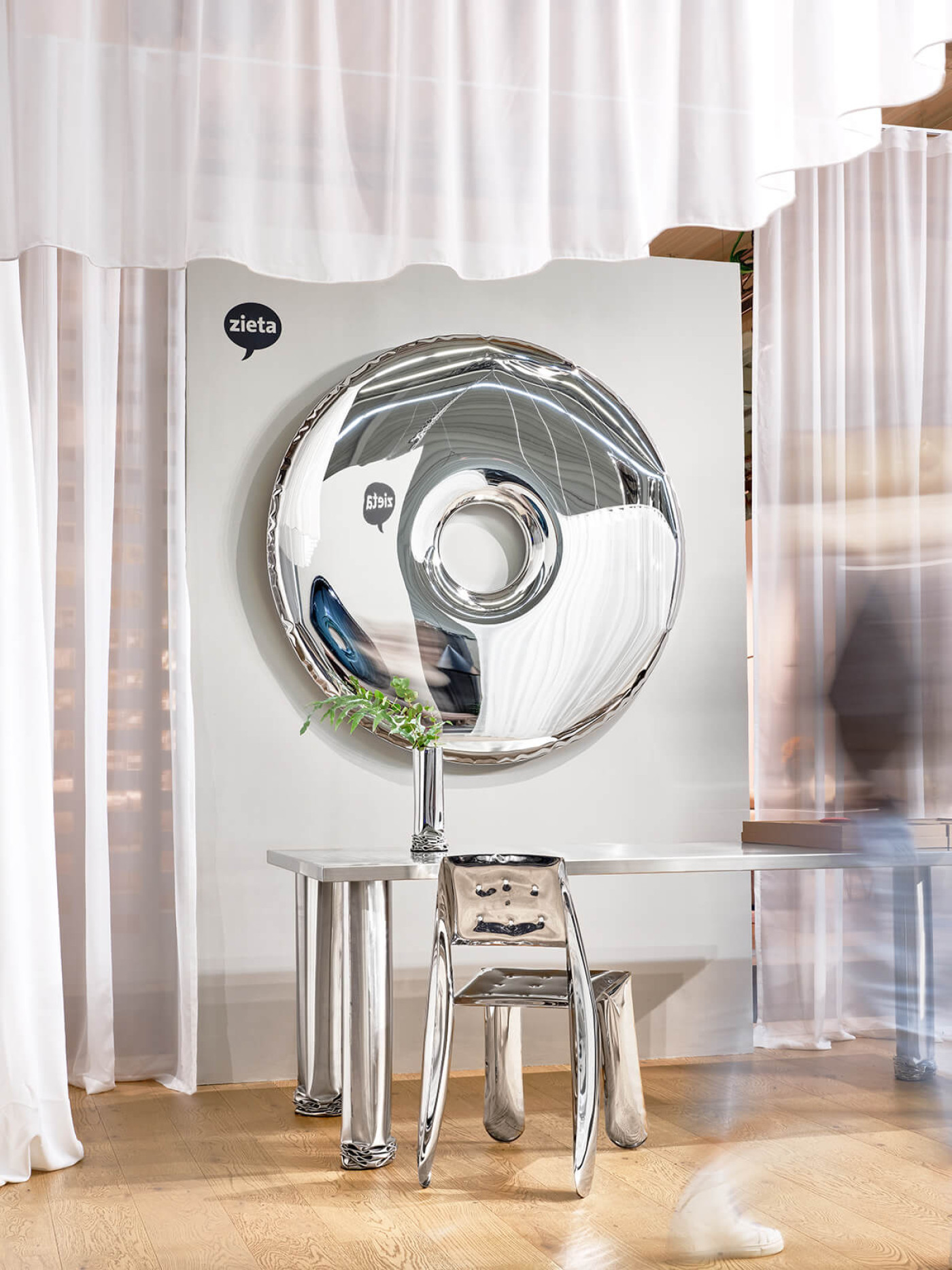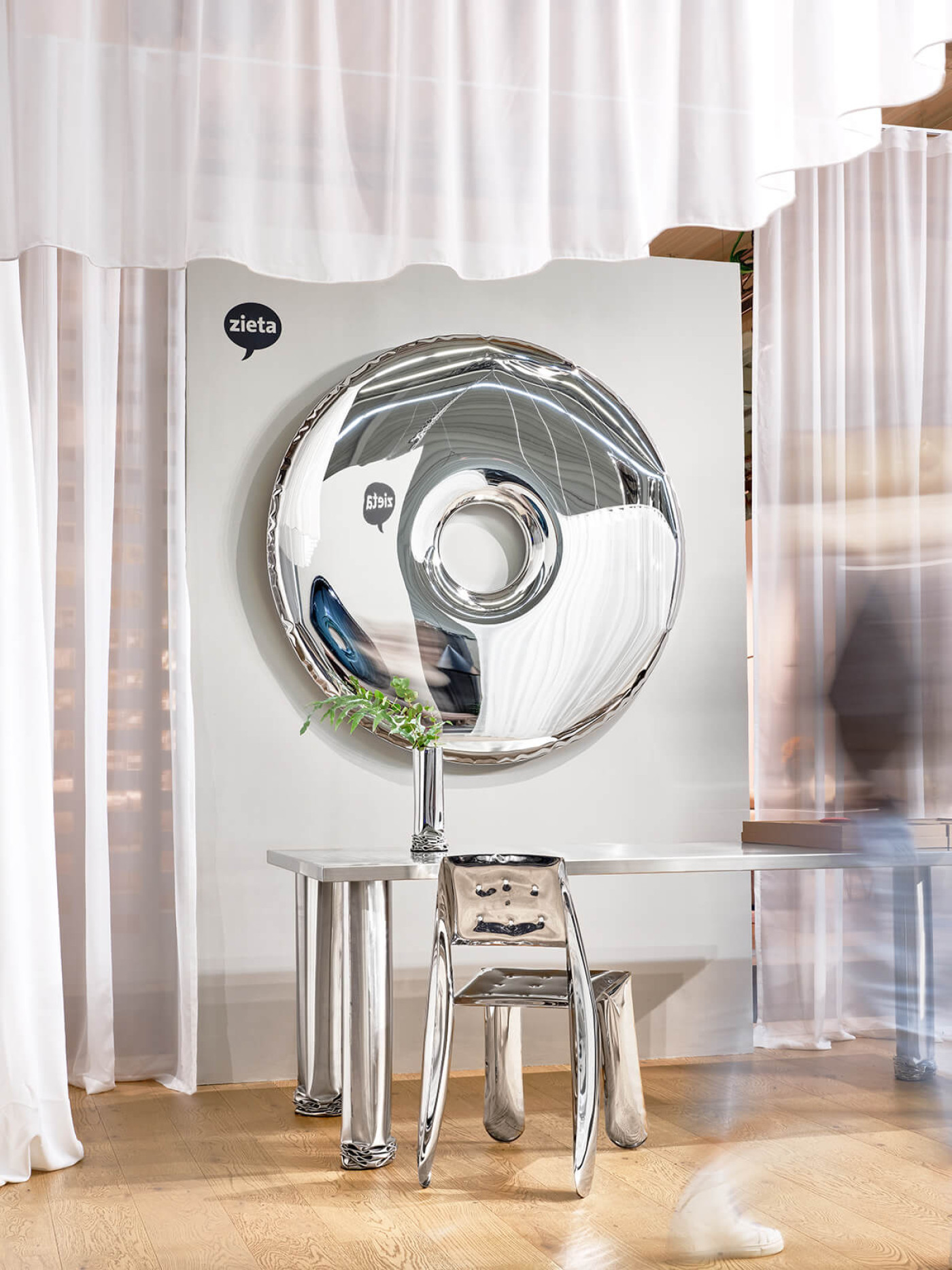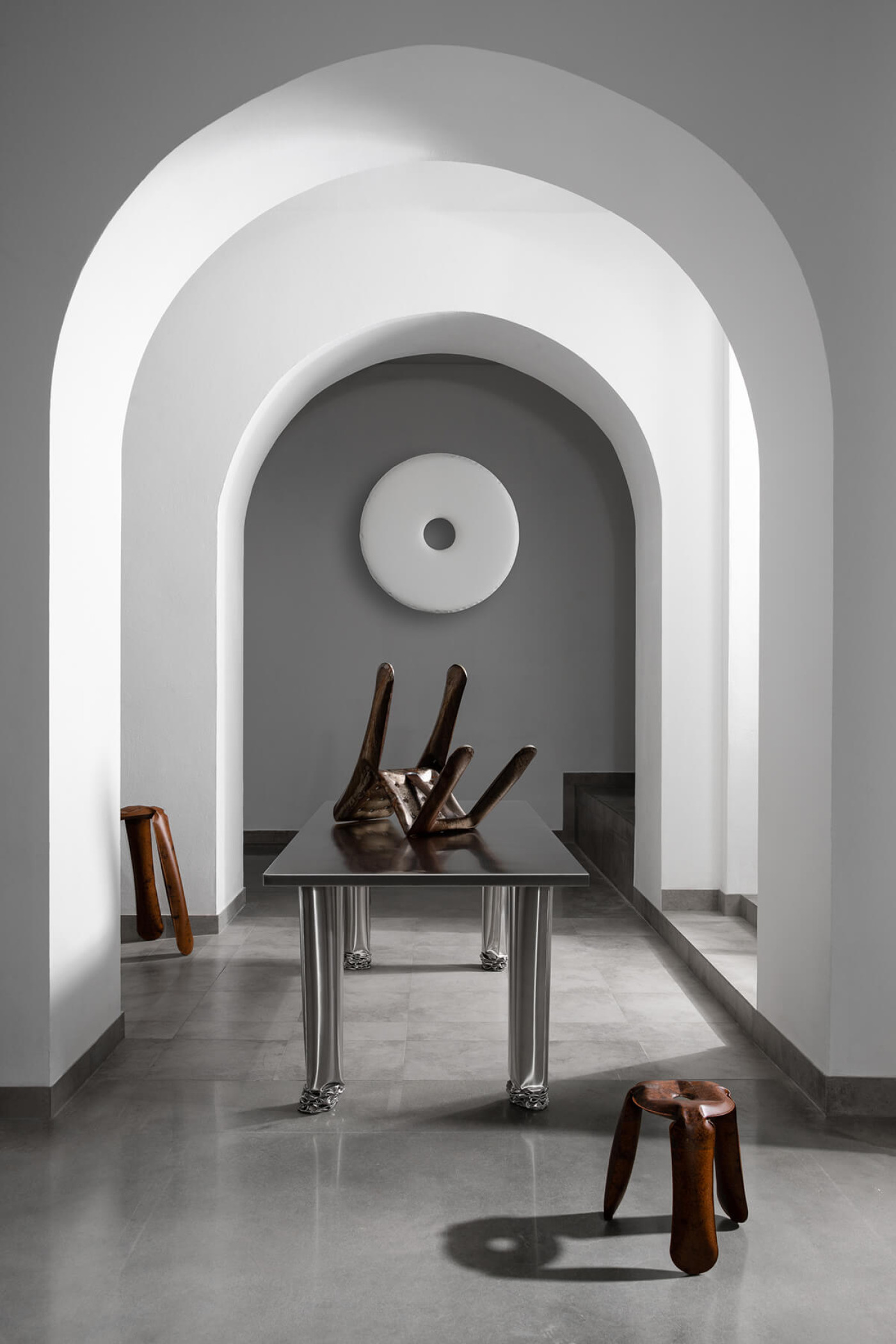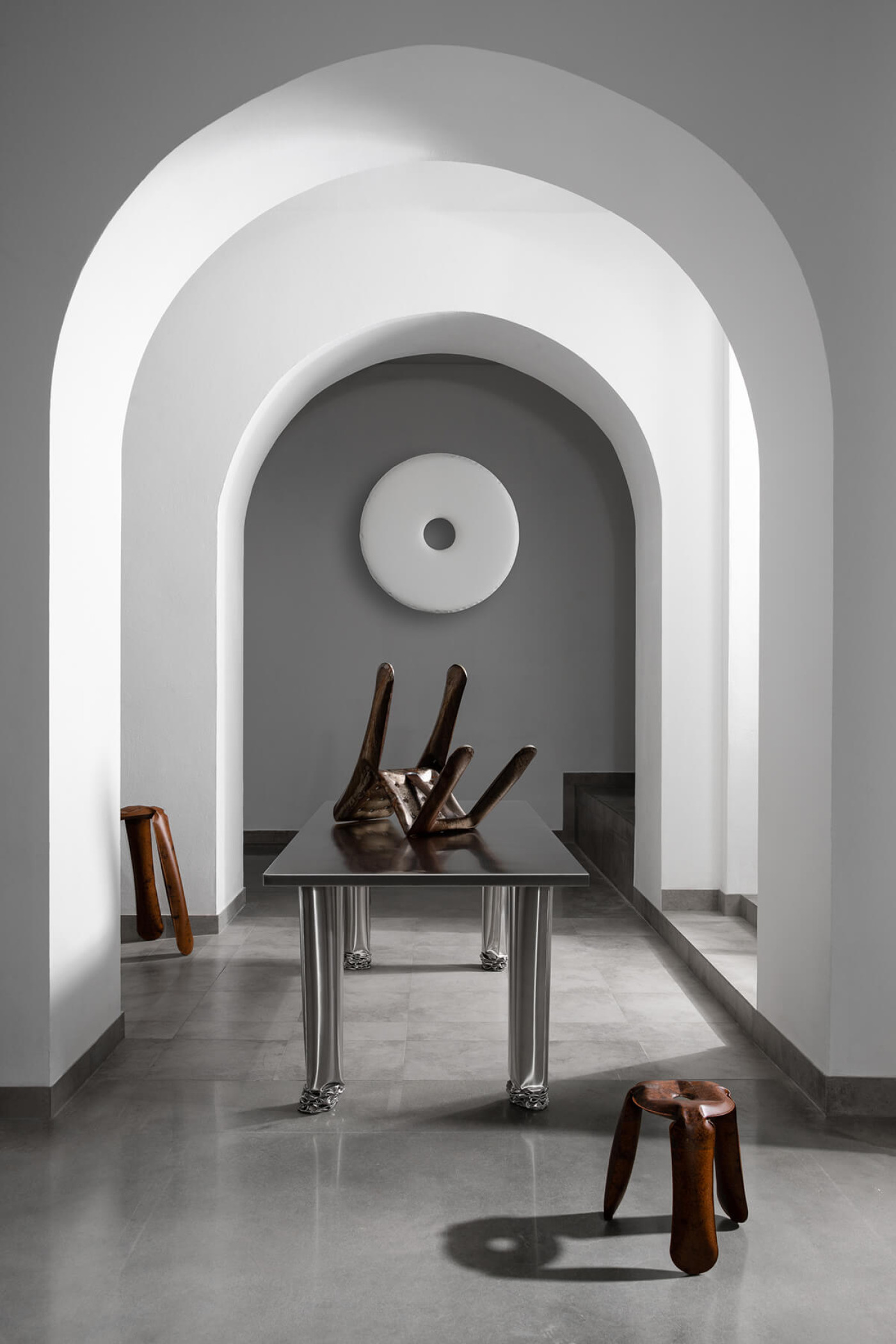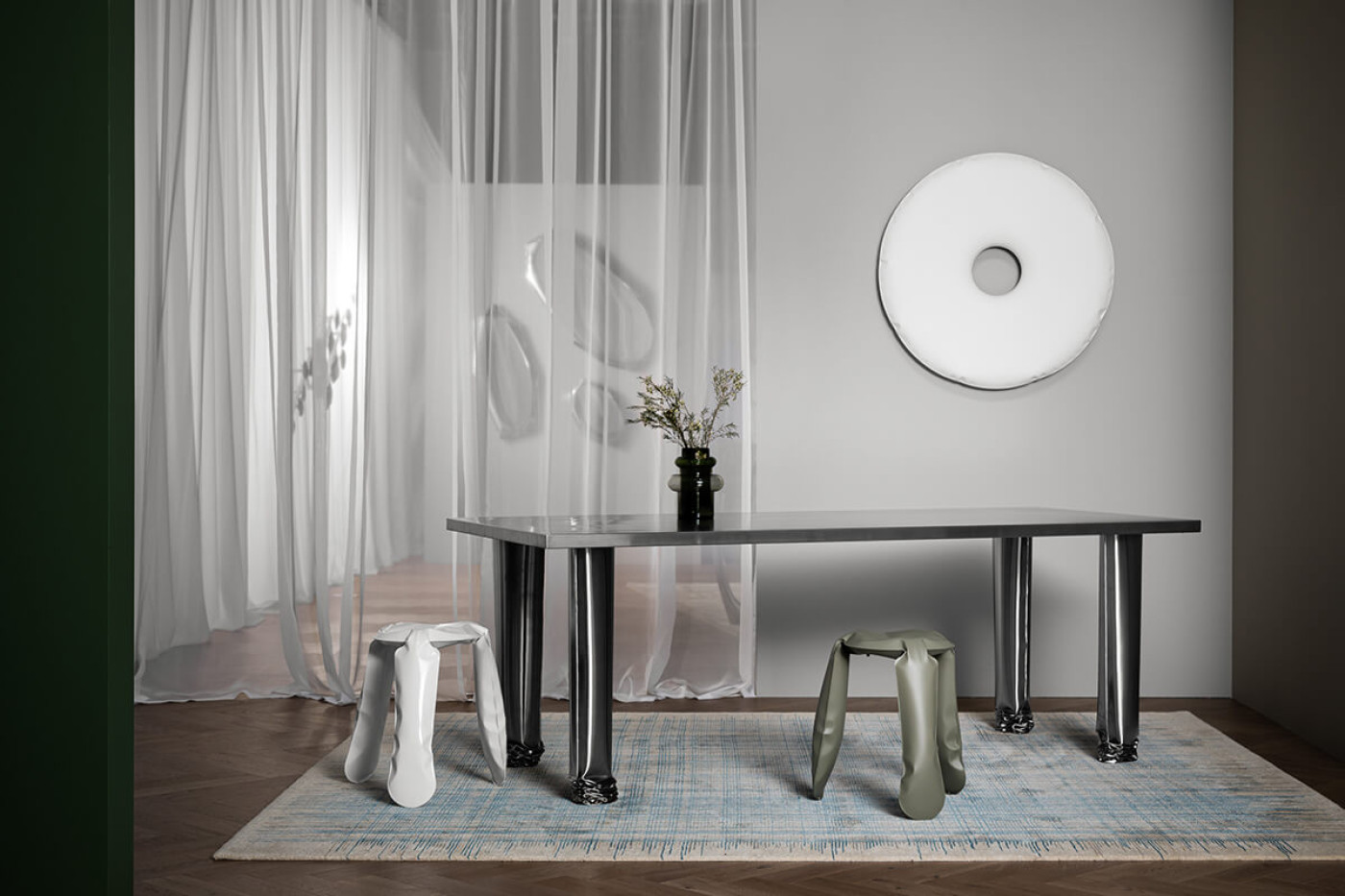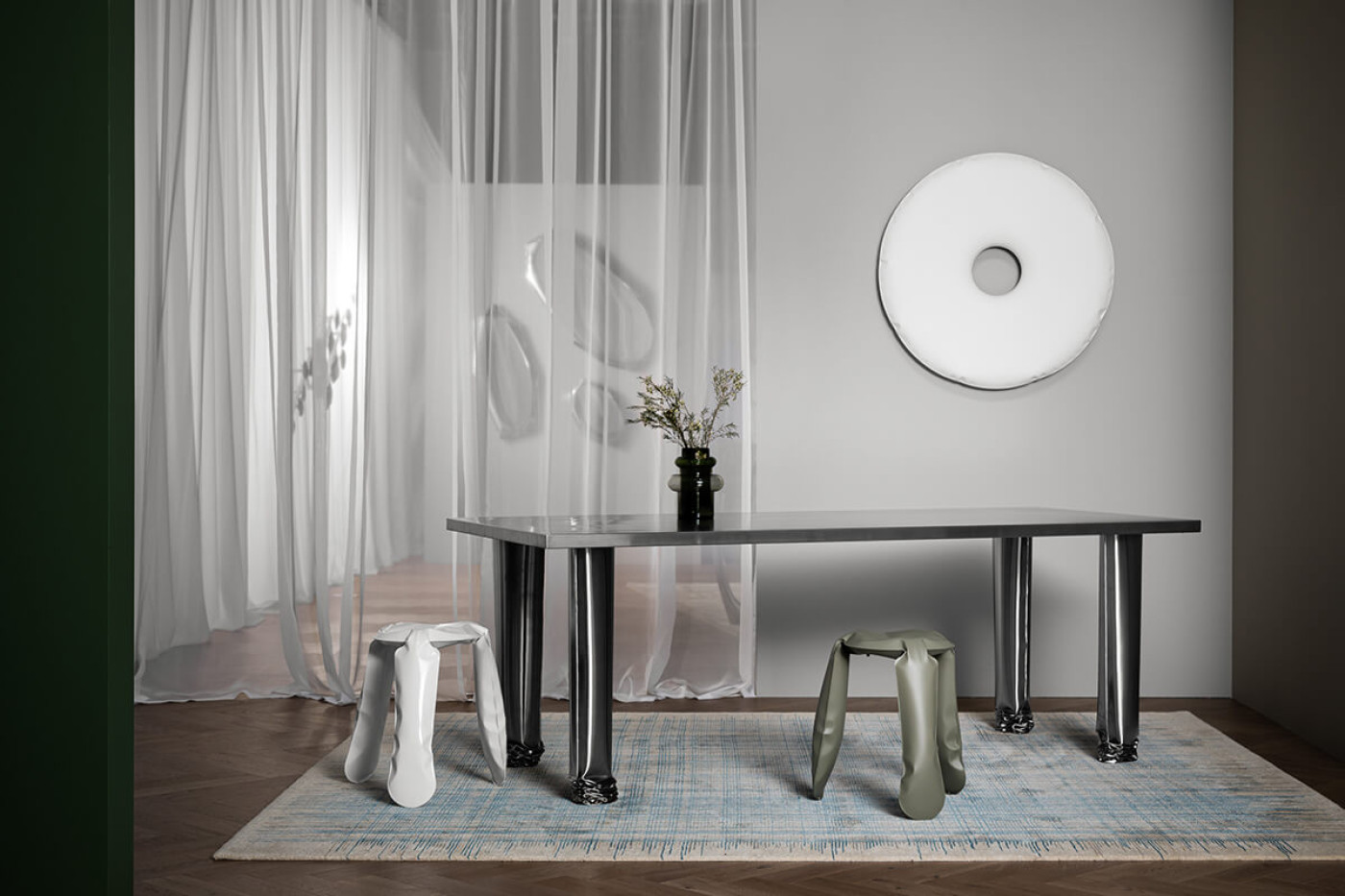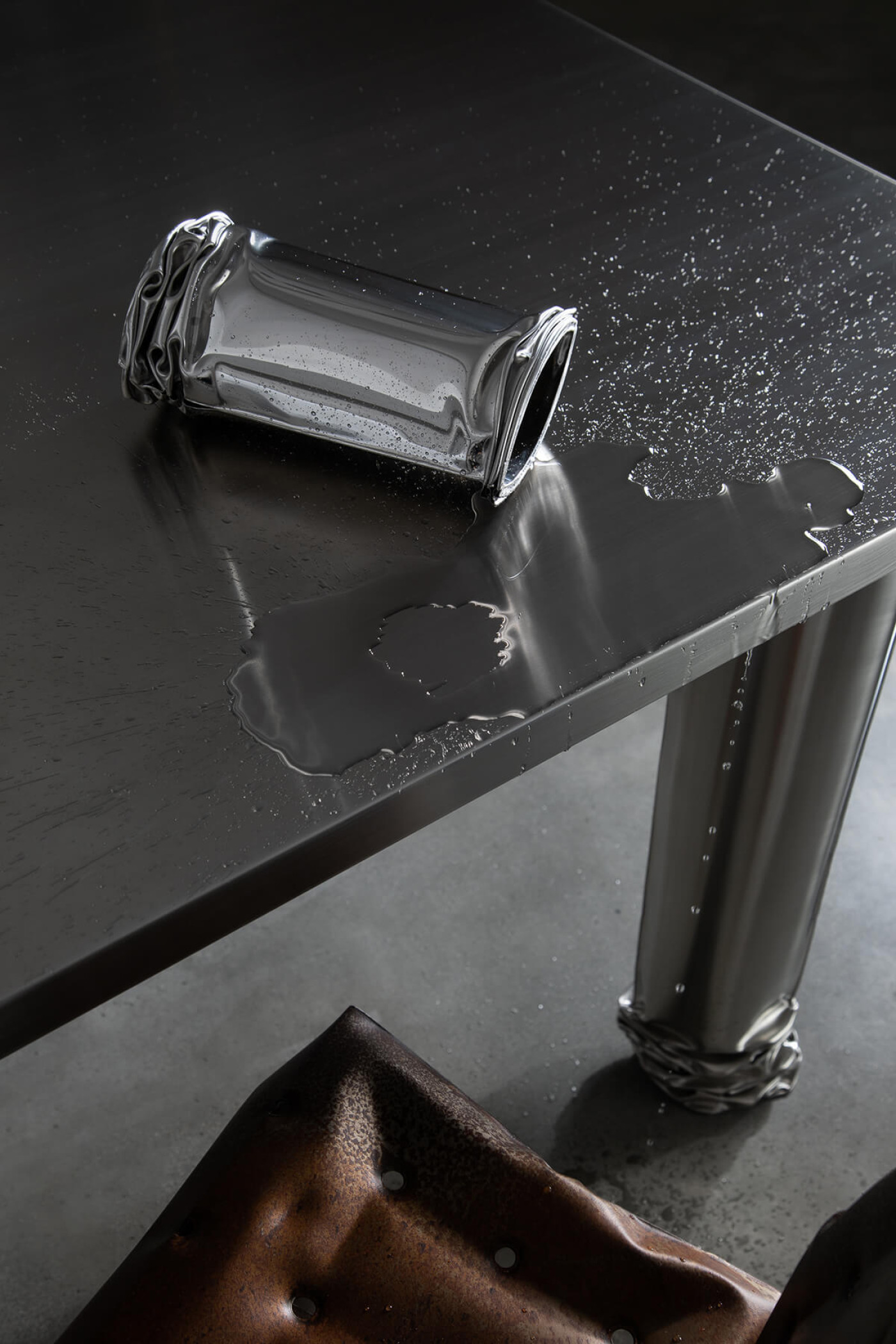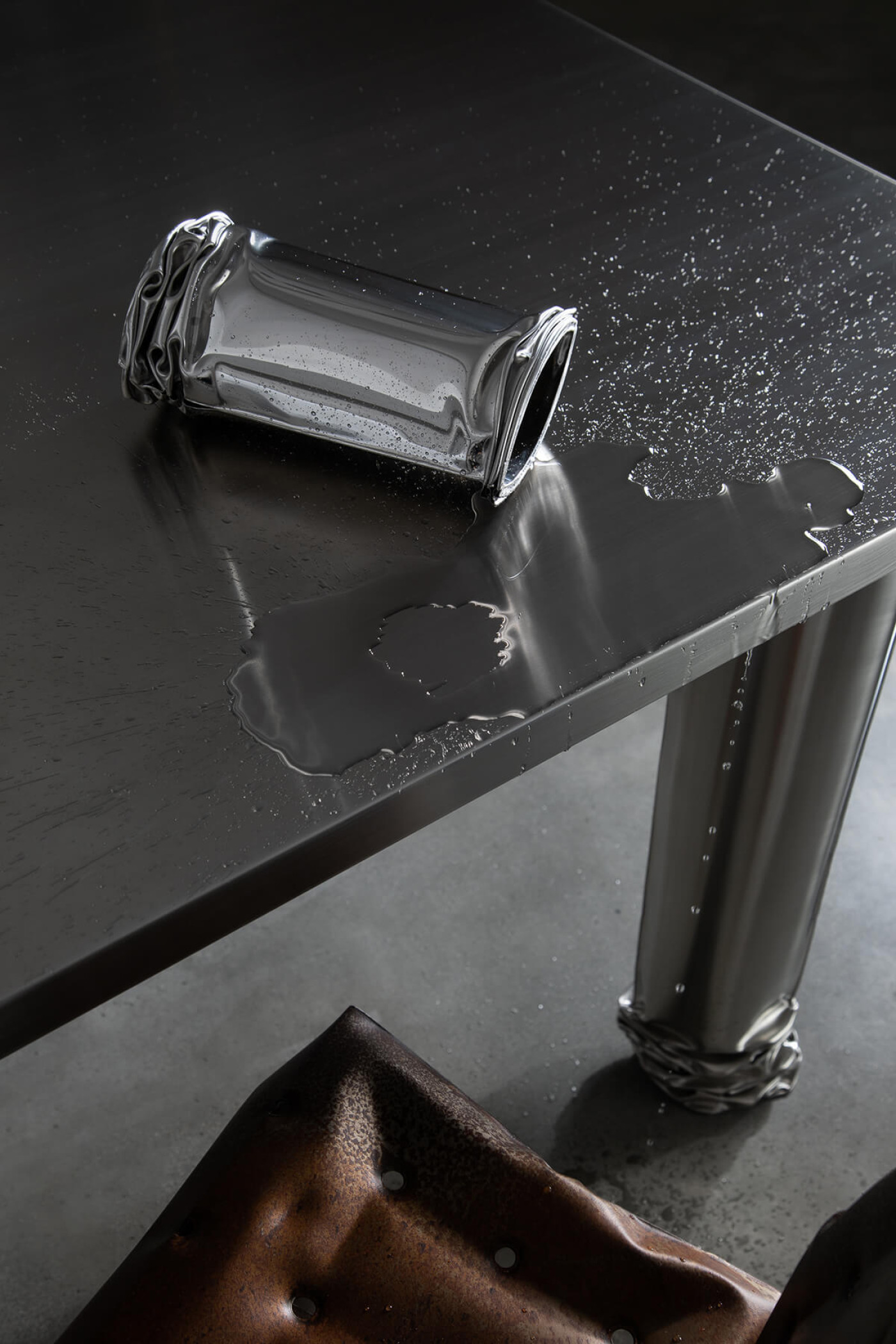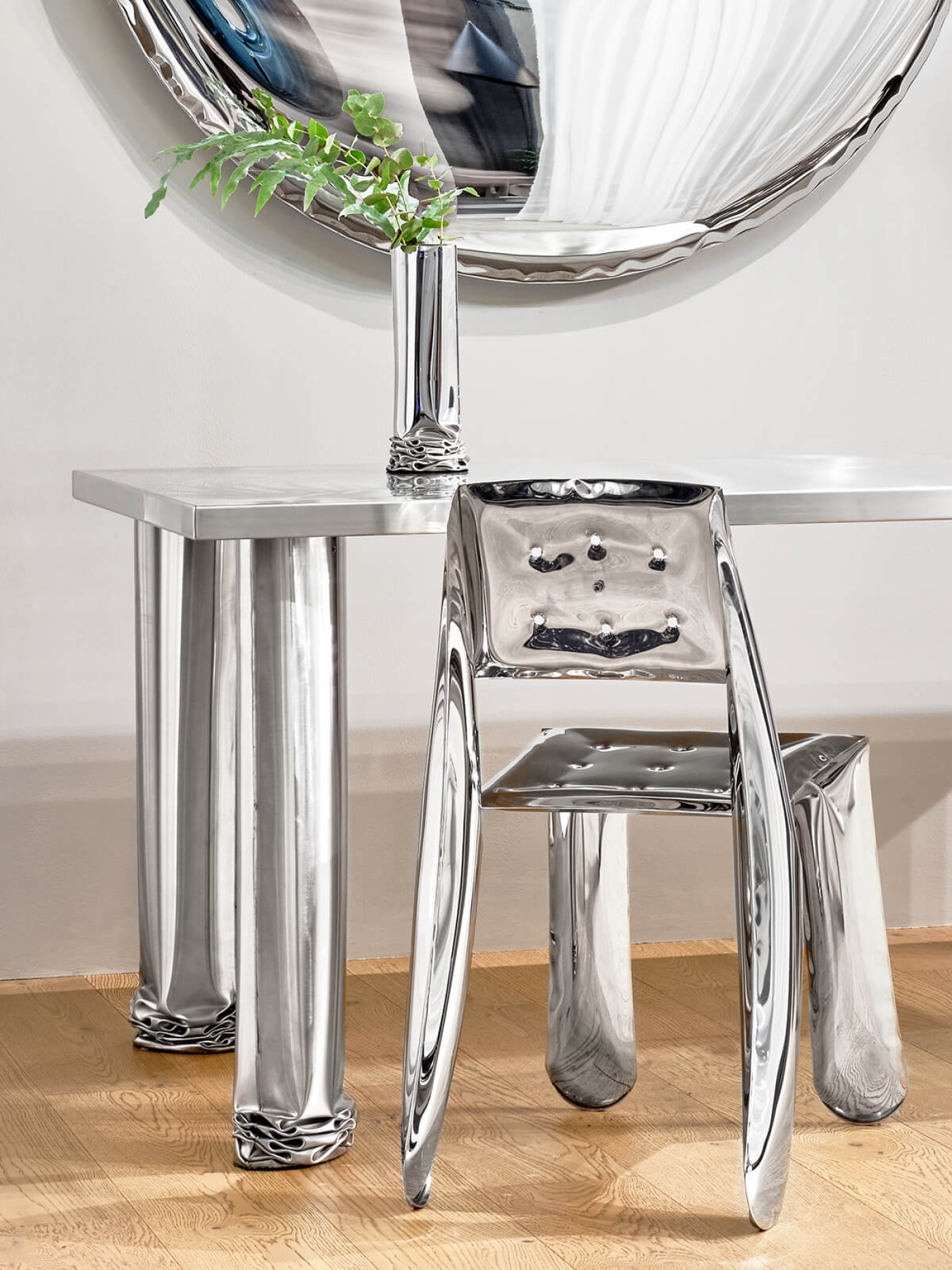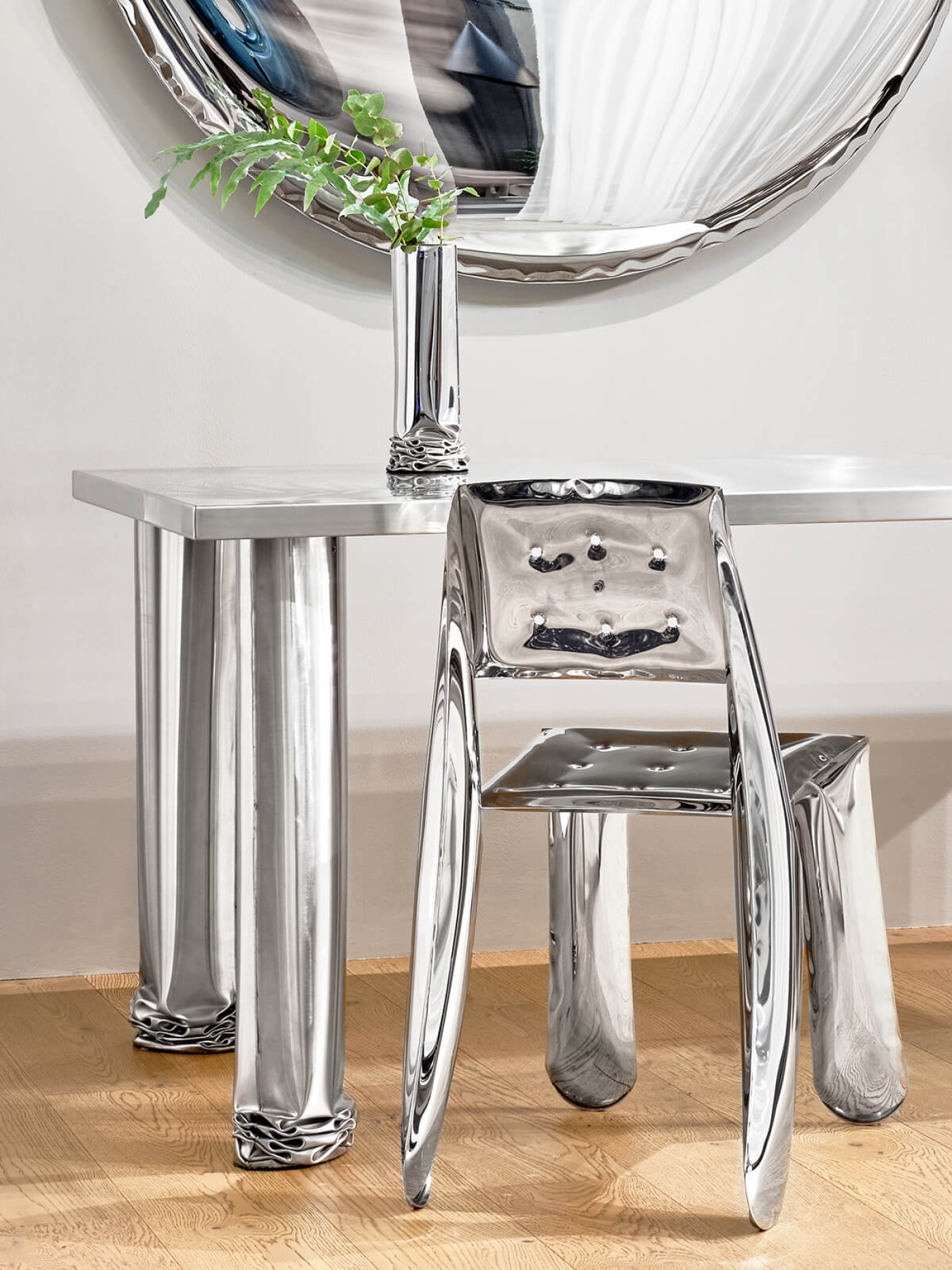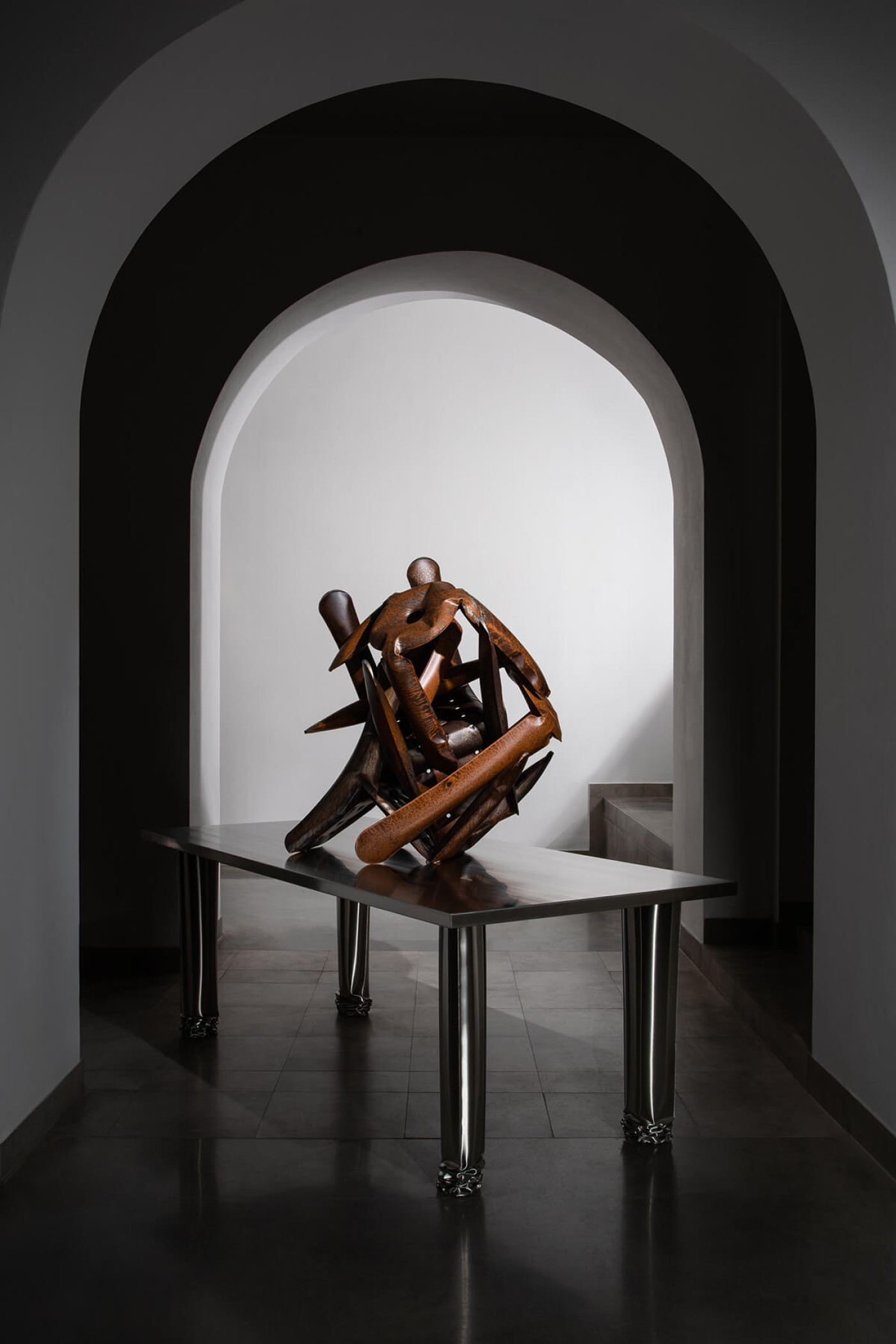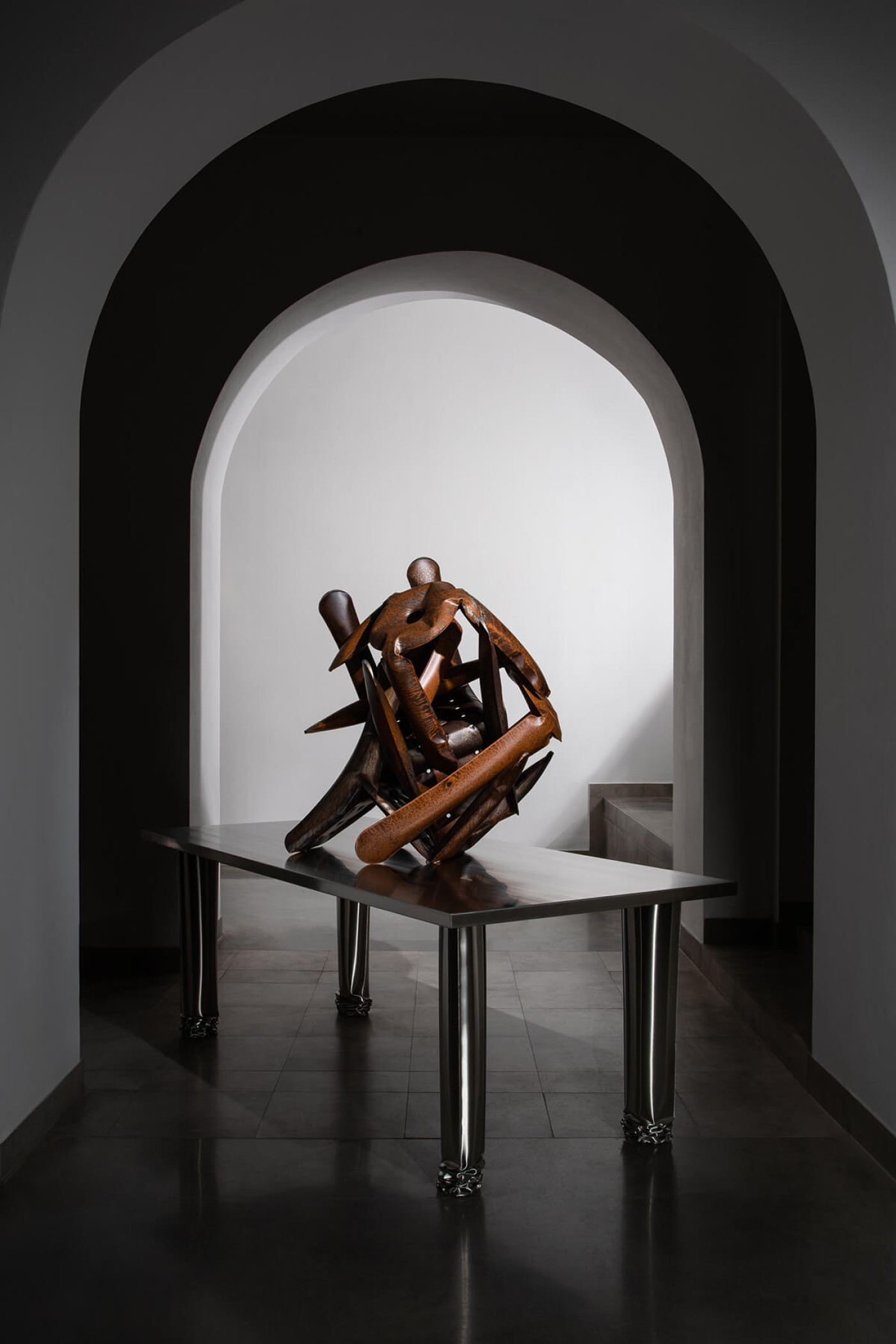 Crash Table
Minimalism and extravagance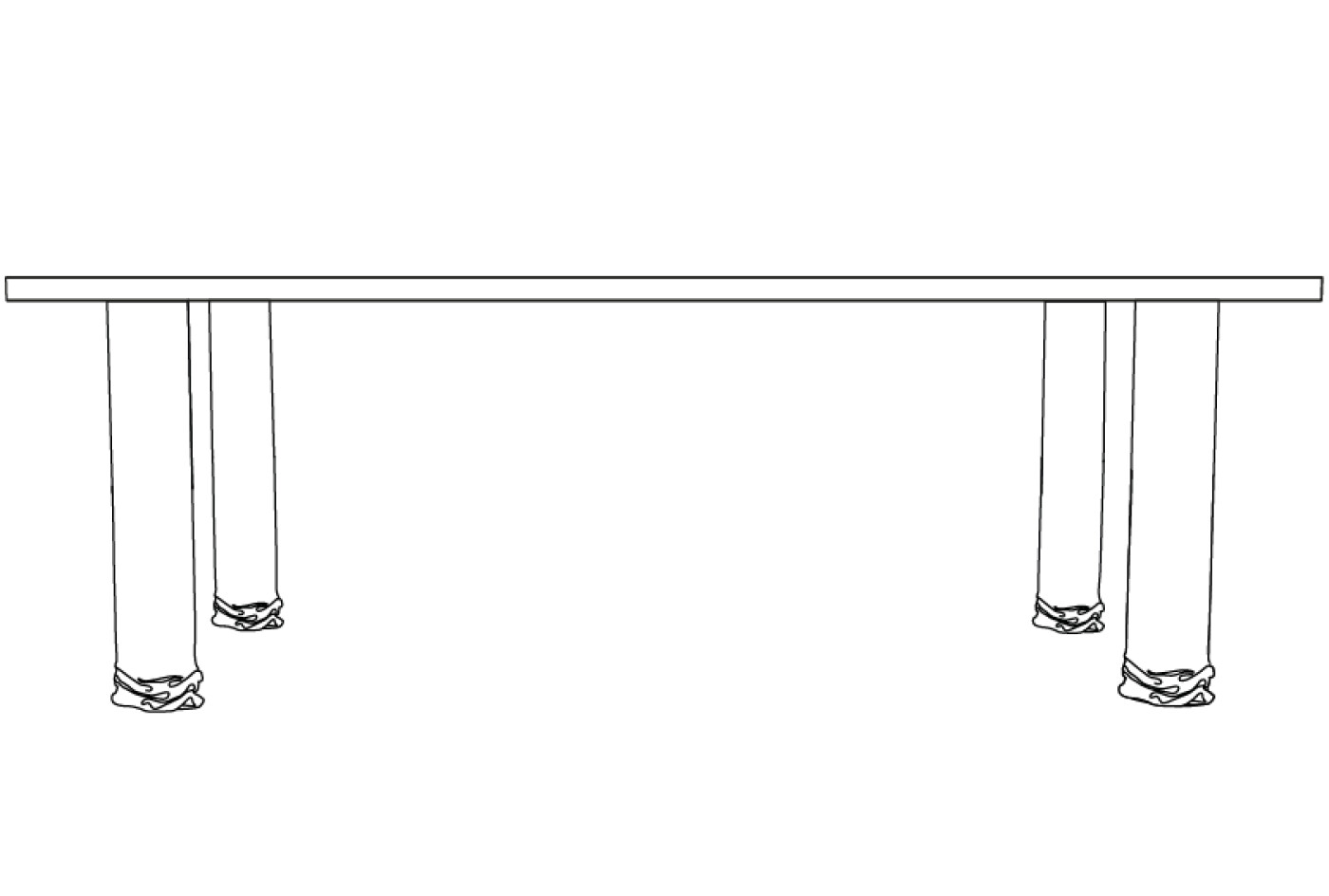 Dimensions
Height: 75.00 cm29.53 inch
Width: 220.00 cm86.61 inch
Depth: 100.00 cm39.37 inch
* weights, shapes and dimensions may vary, this is a characteristic feature of FiDU products


The colours visible on the screen may be presented differently depending on your monitor settings and screen resolution. Therefore we cannot guarantee an exact match between the colours you see on the screen and the colours of the actual products.
Minimalism and extravagance
The CRASH TABLE materializes Zieta Studio's concept of the controlled loss of control. What appears accidental is in fact the result of a carefully planned process. The steel tabletop is supported by inflated steel legs that seem to be crushed by its weight. This "swashbuckling" CRASH TABLE is the first project made of satin Inox steel. It does not reflect light like polished steel, so the attention is focused on the very form of the table, minimalist and extravagant at the same time.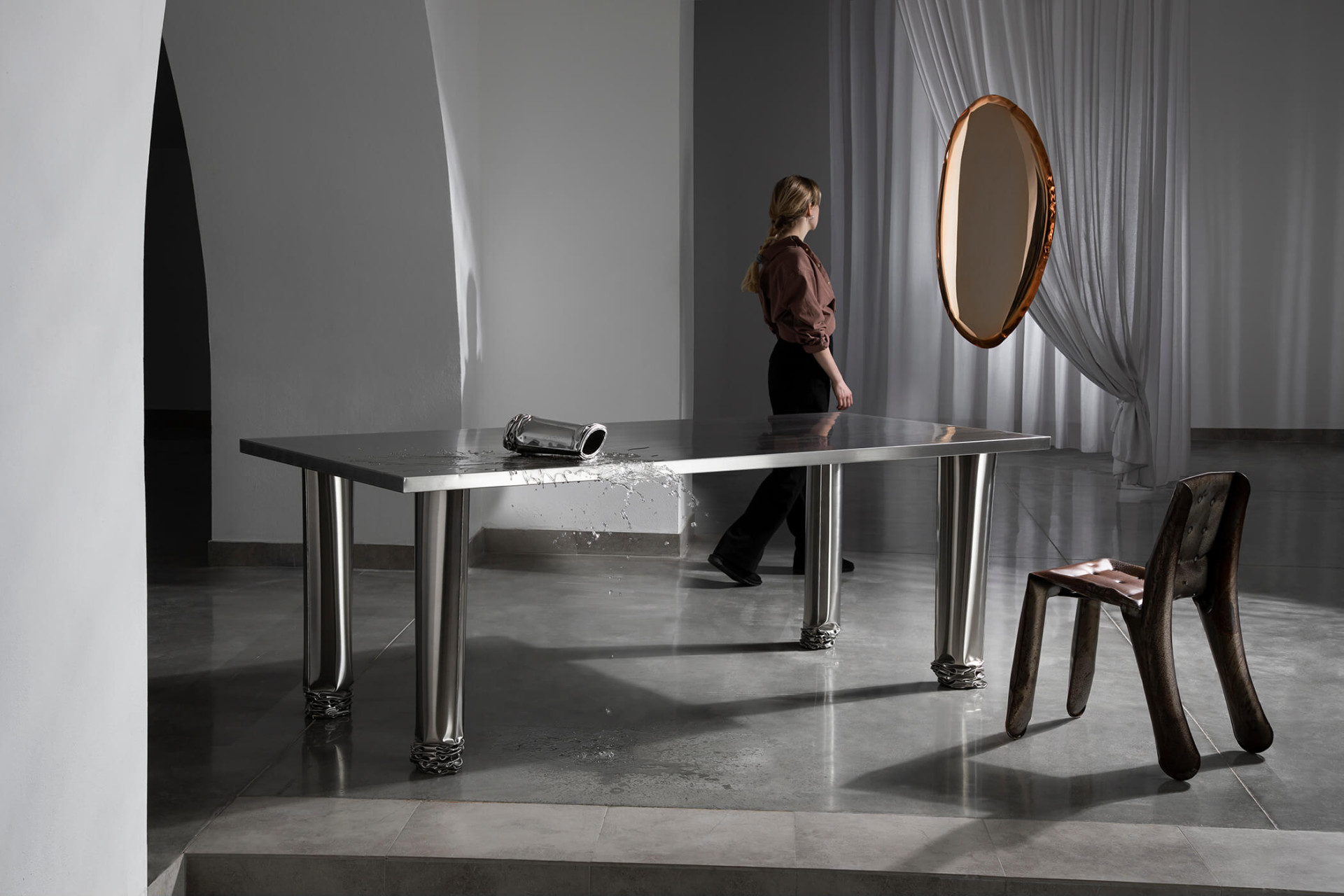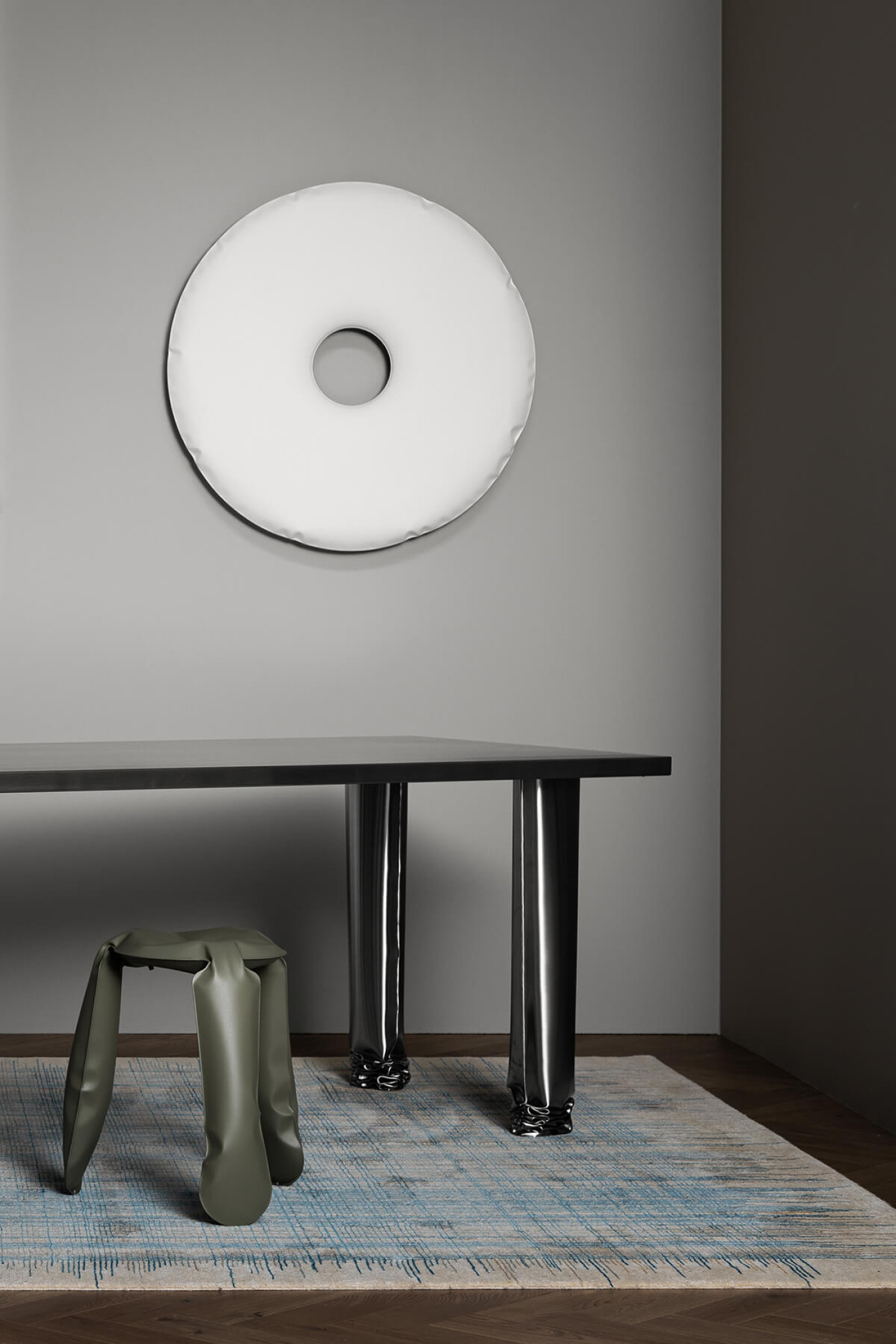 The CRASH TABLE is the embodiment of lightweight engineering. The technically advanced, topologically optimized tabletop is invisible to the eyes, but it is the structural core of the object that retains its strength andvolume with less weight. The outer shell of the table, with legs made of reinforced steel profiles, is an artistic emanation of the optimization and discretization process hidden inside the object.
The crush and the crushing
The tale of CRASH continues the exploration of the properties of metal—its ability to stabilize and control, but also its freedom to self-deform. By pumping individual elements, pre-set profiles are obtained. With CRASH, the material is squeezed under the weight of the press. It is as if the objects were the result of natural processes, the response of the metal to a specific, given cause—the initial state, that is, the designer's proposal of the form.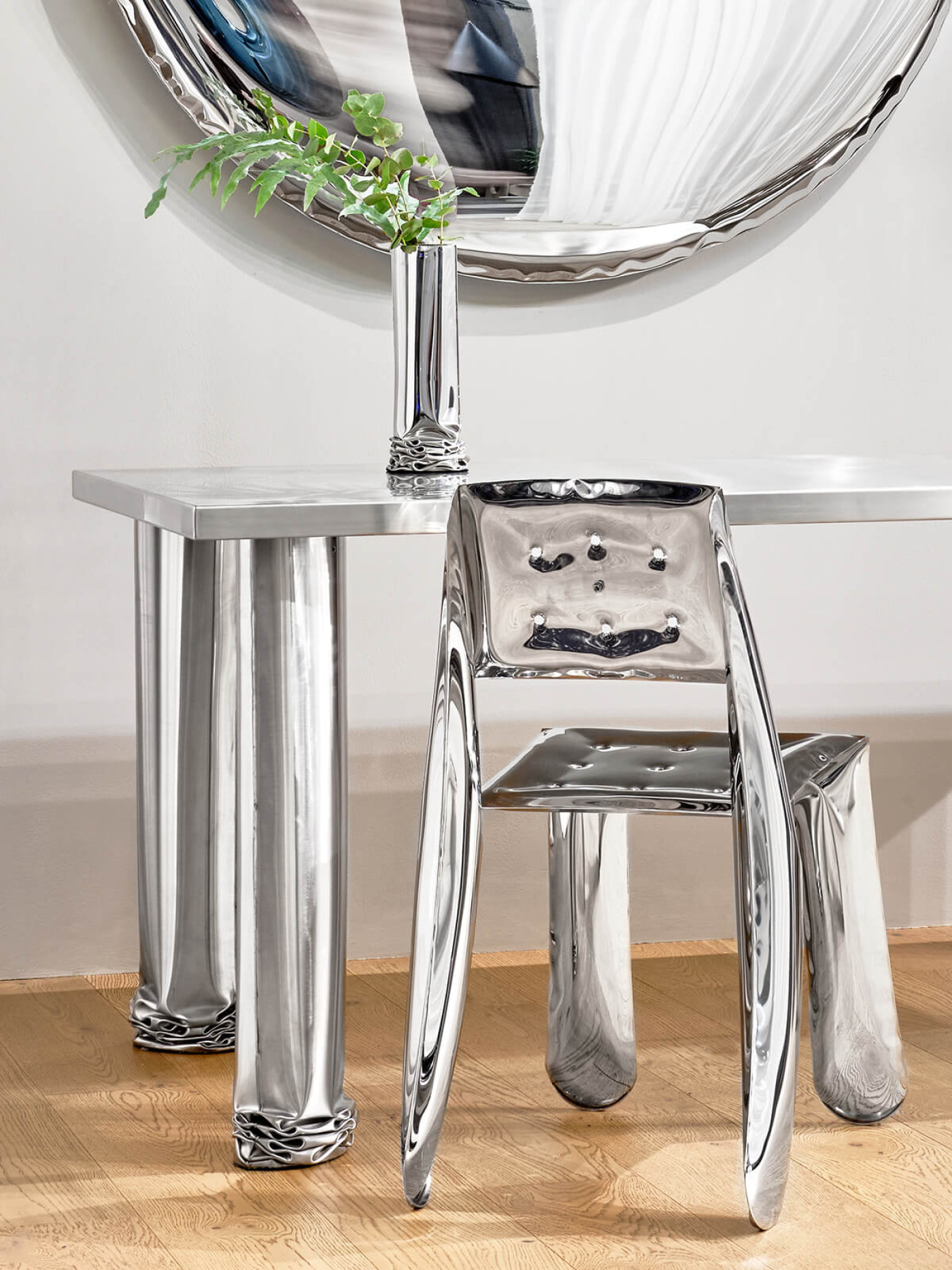 Physics, although mathematically predictable, always surprises. The cause-and-effect sequence of acting forces and their directions, as well as the properties of the material itself, will never be the same.
Crash Vase
CRASH VASES reflect the "controlled loss of control" technique. The vases embrace the notion of deformation. Grouped together, they open a narrative of simplicity, supported by irregular foundations displaying the vividness of steel.
Read more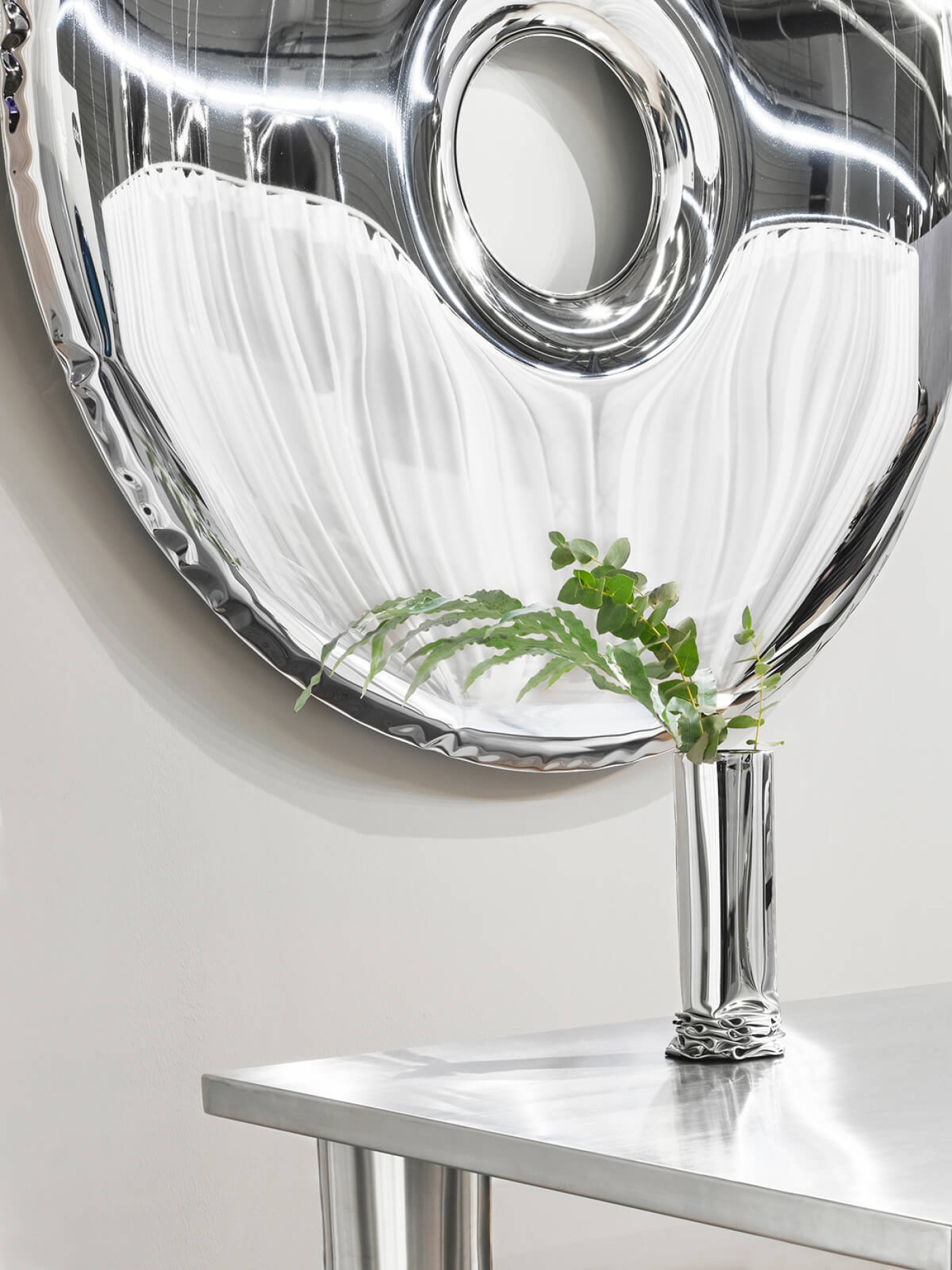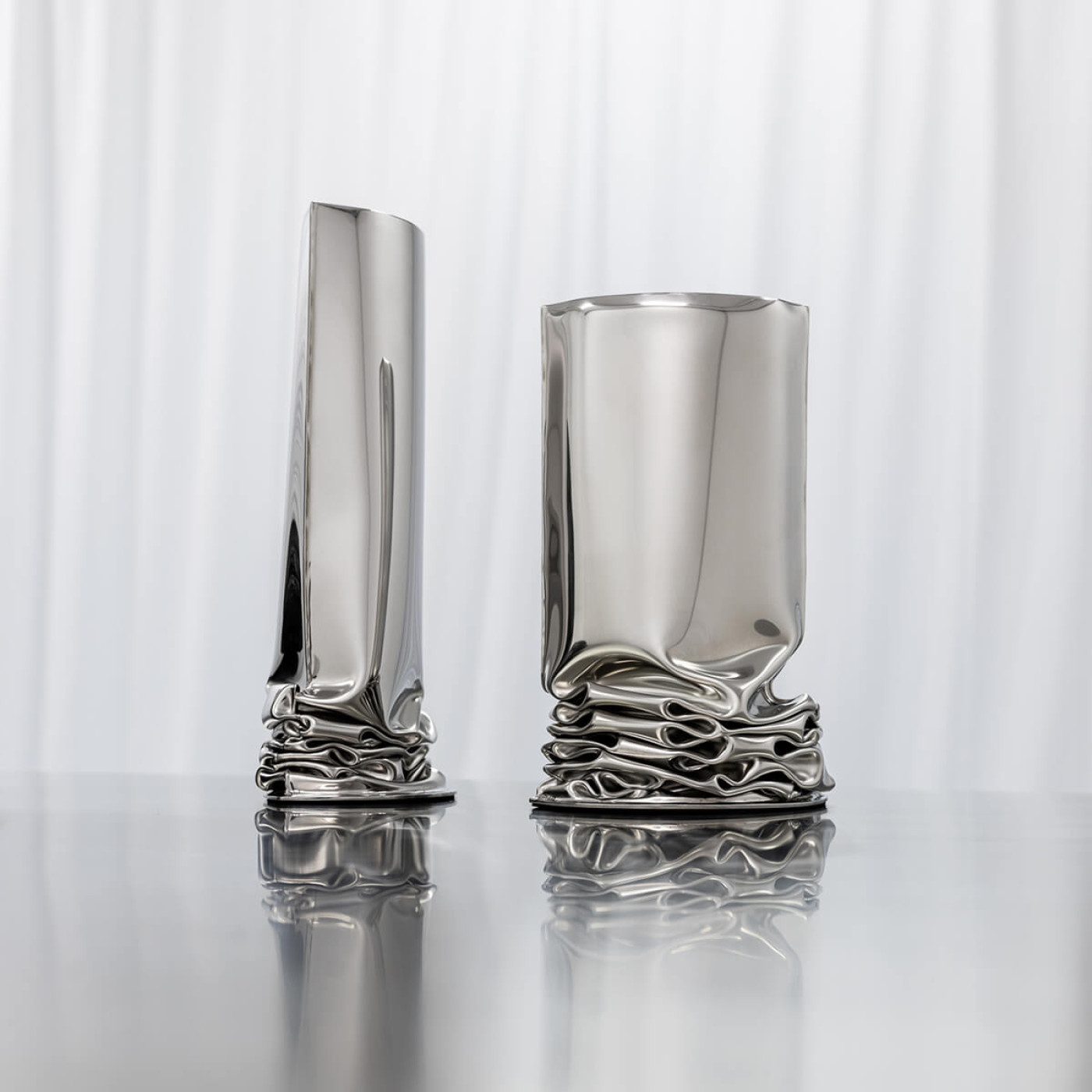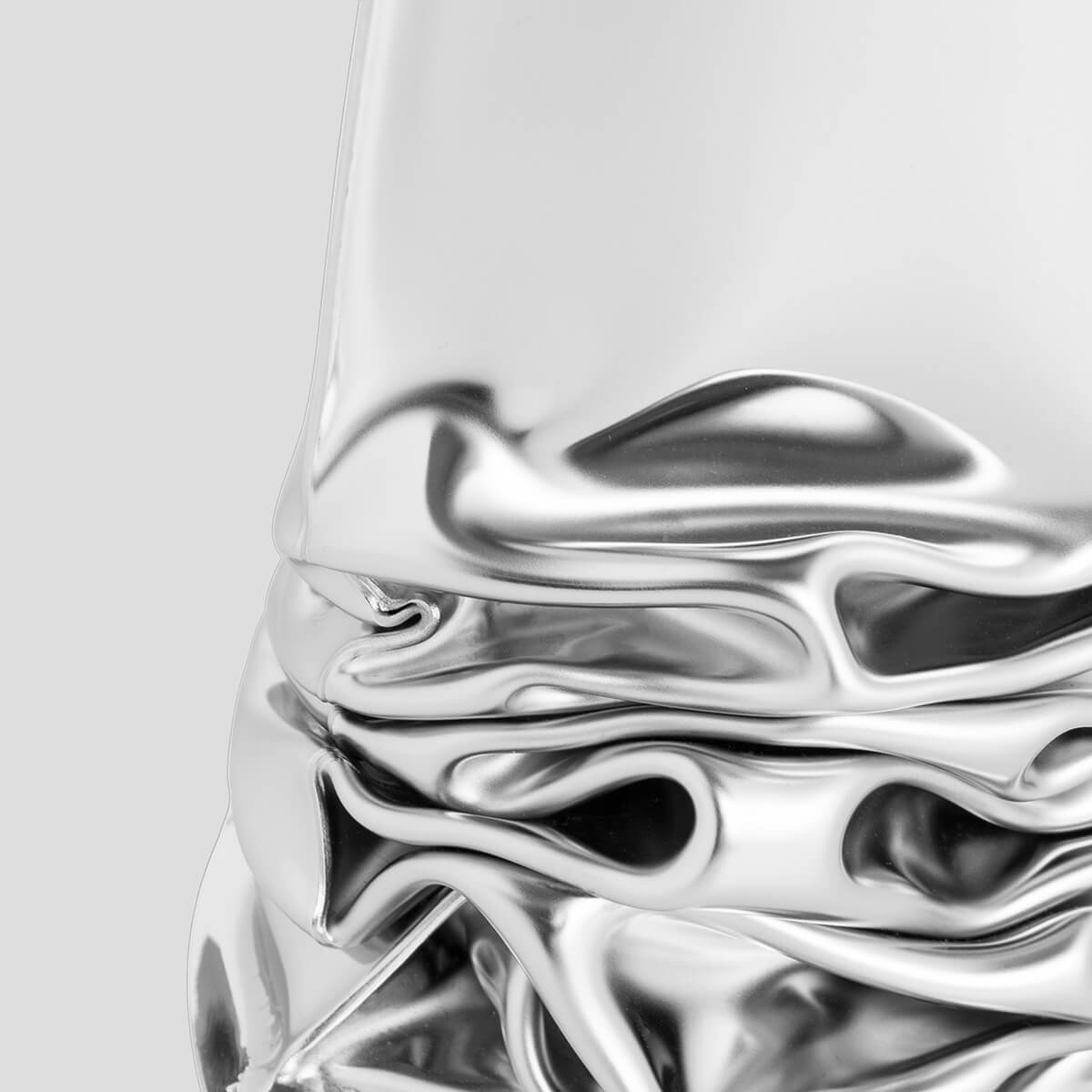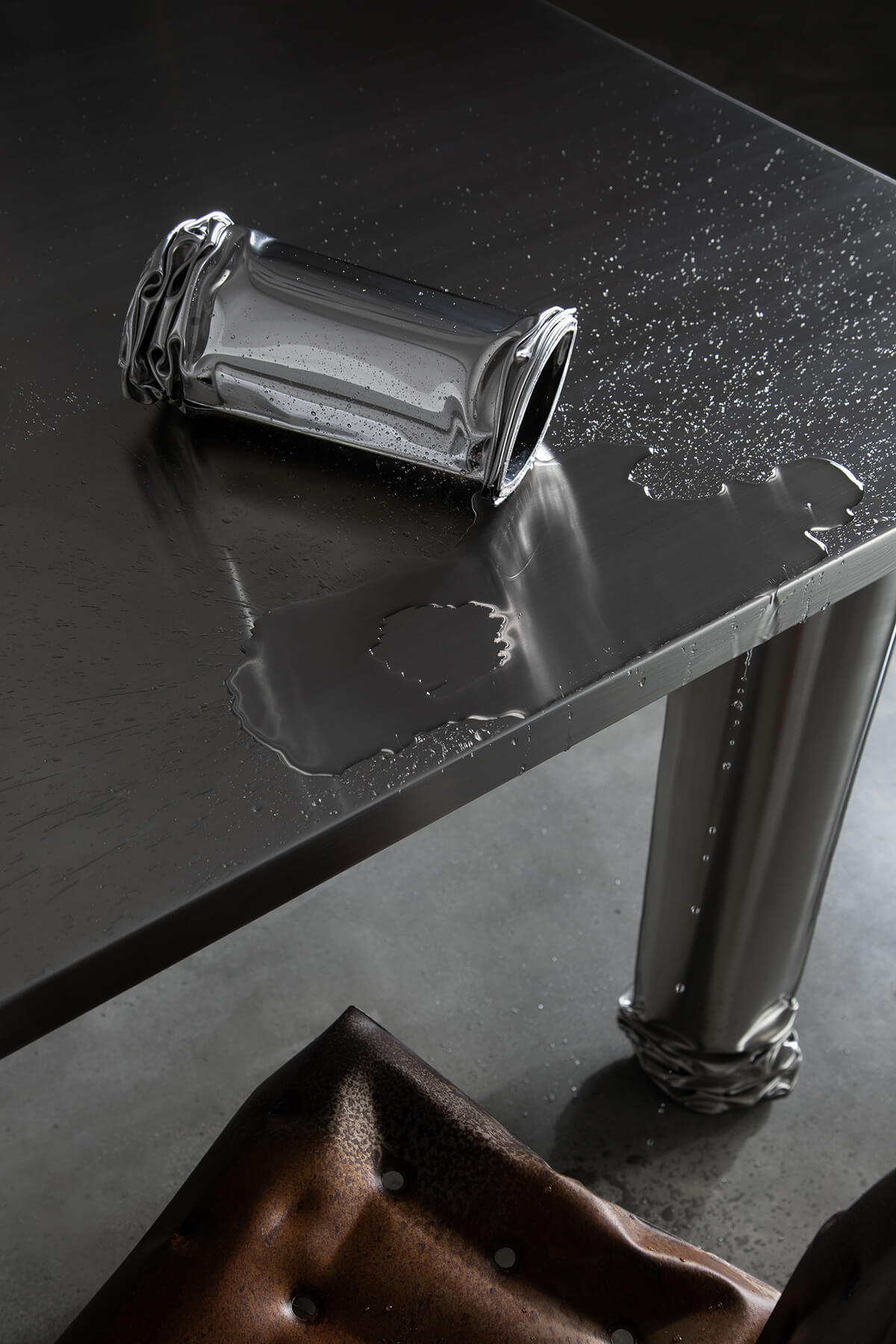 Get closer to reflections
Discover our collections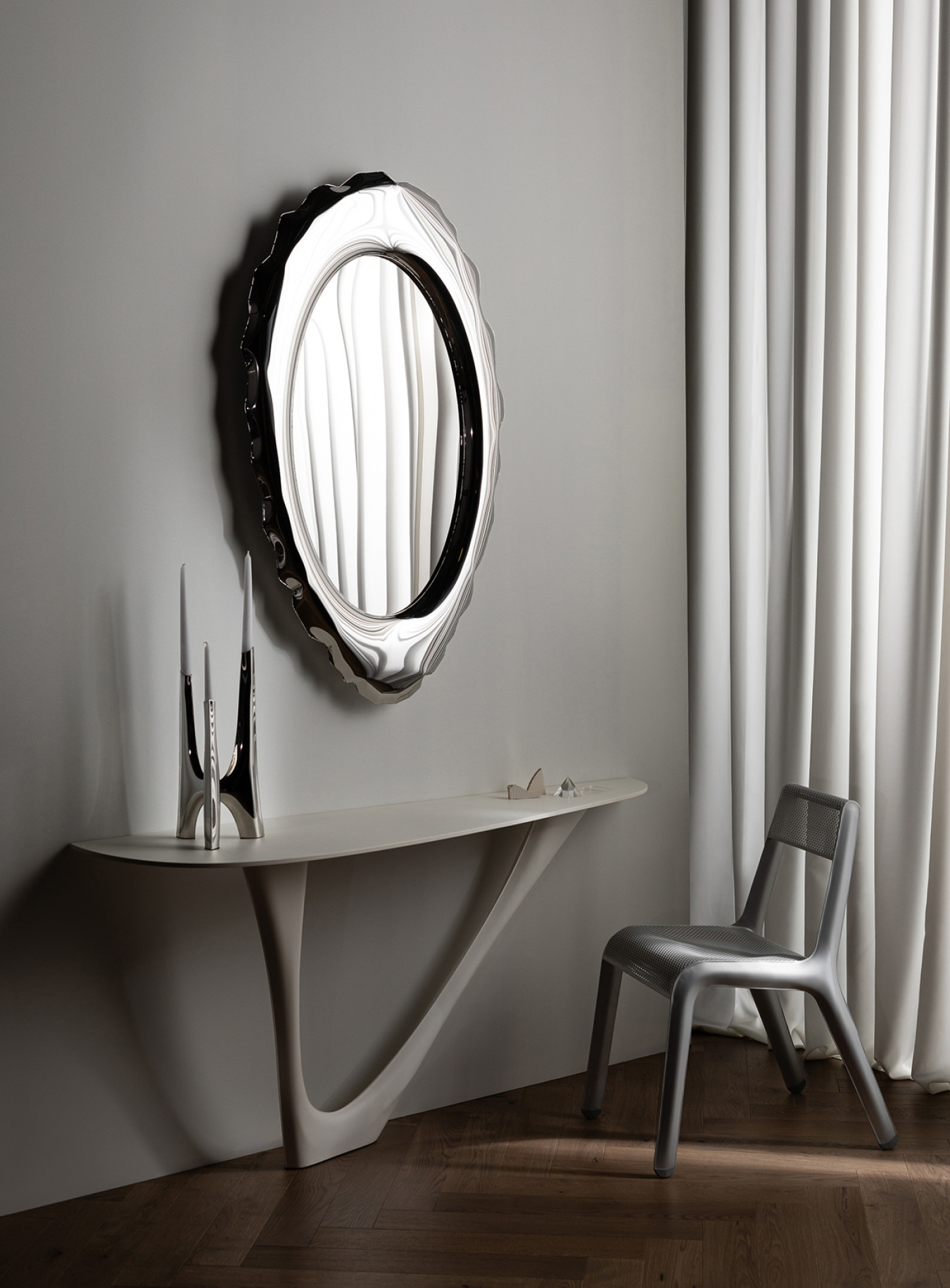 Zieta Collection
The outcome of transdisciplinary design based on experimenting with unique FiDU technology. The Zieta Collection, fresh, new, daring solutions that not only excite but also fire up the imagination, is based on controlled deformation—inflating flat, steel forms with compressed air.
explore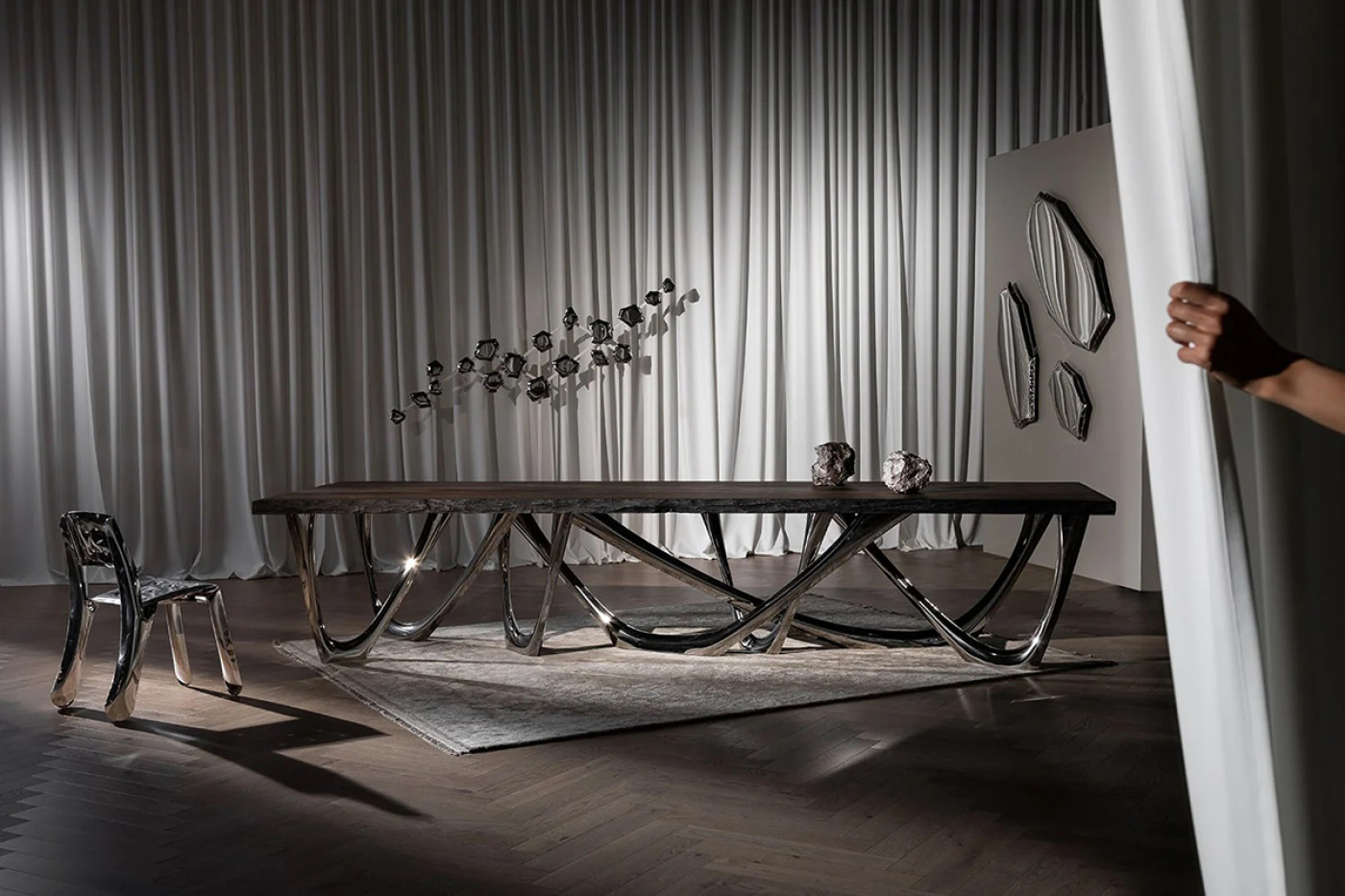 Studio's selection
Complementary choice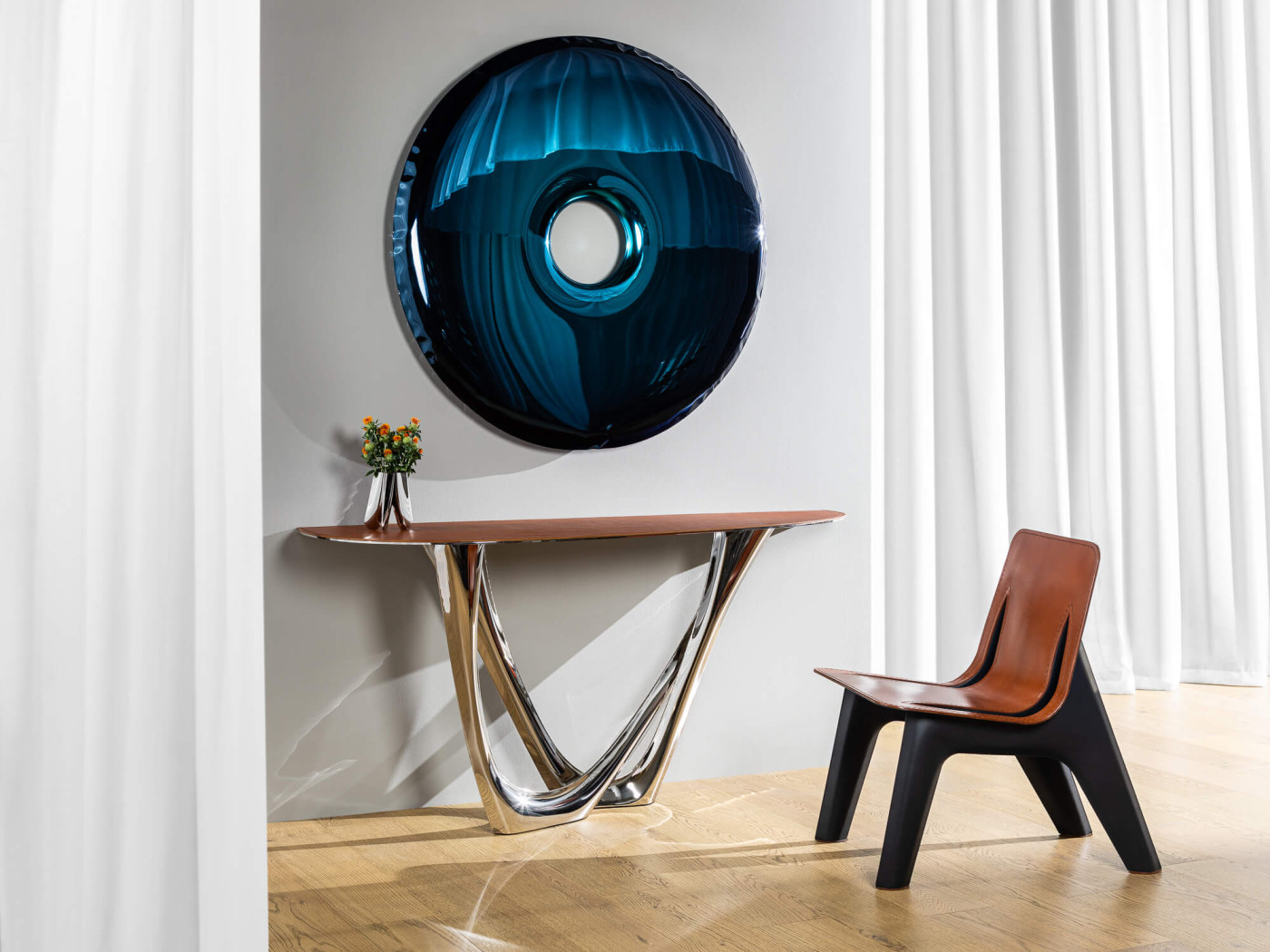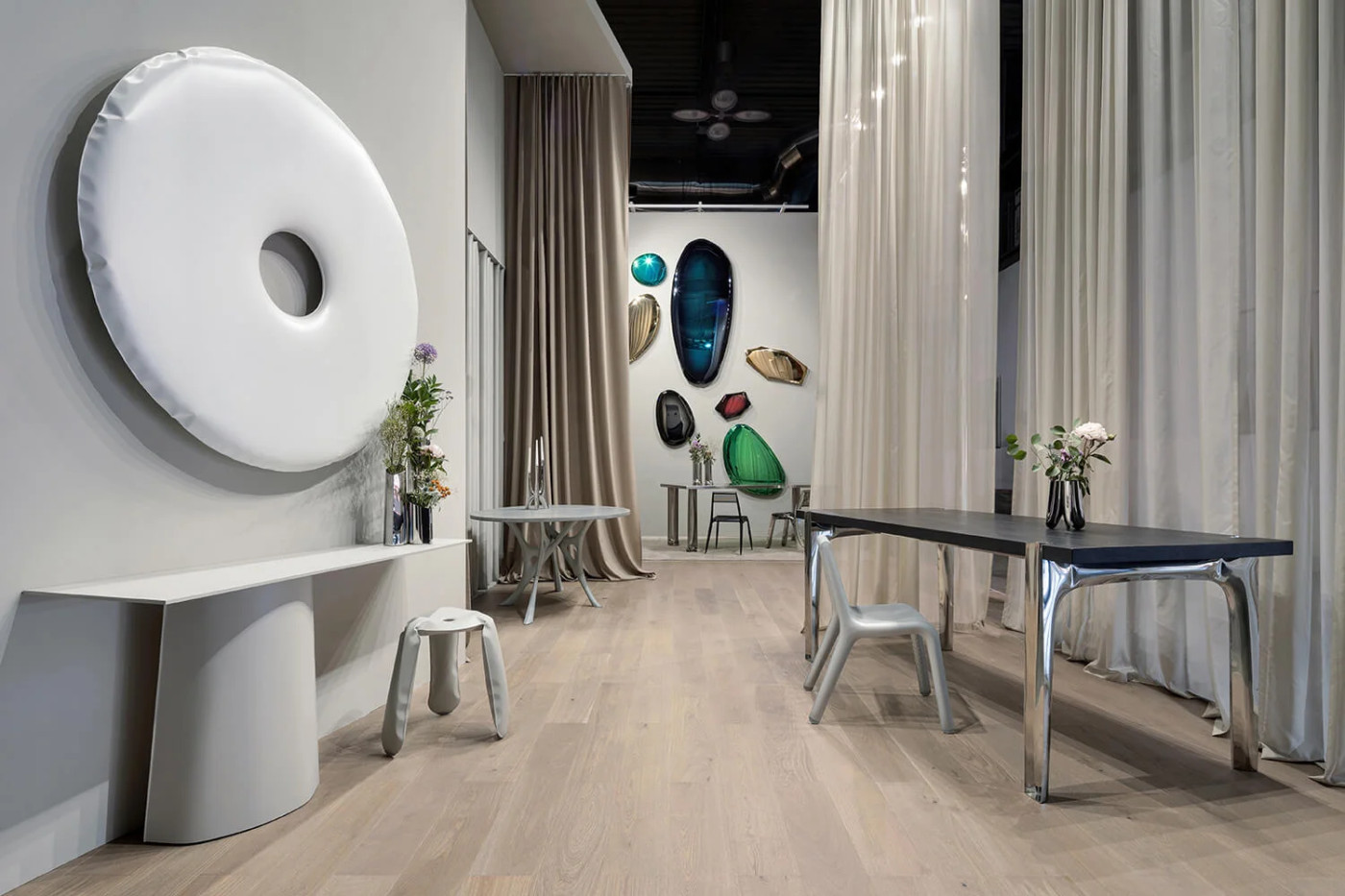 Muzeum Ziemi Lubuskiej and BWA in Zielona Góra