Oskar Zięta
Architect | Process Designer | Artist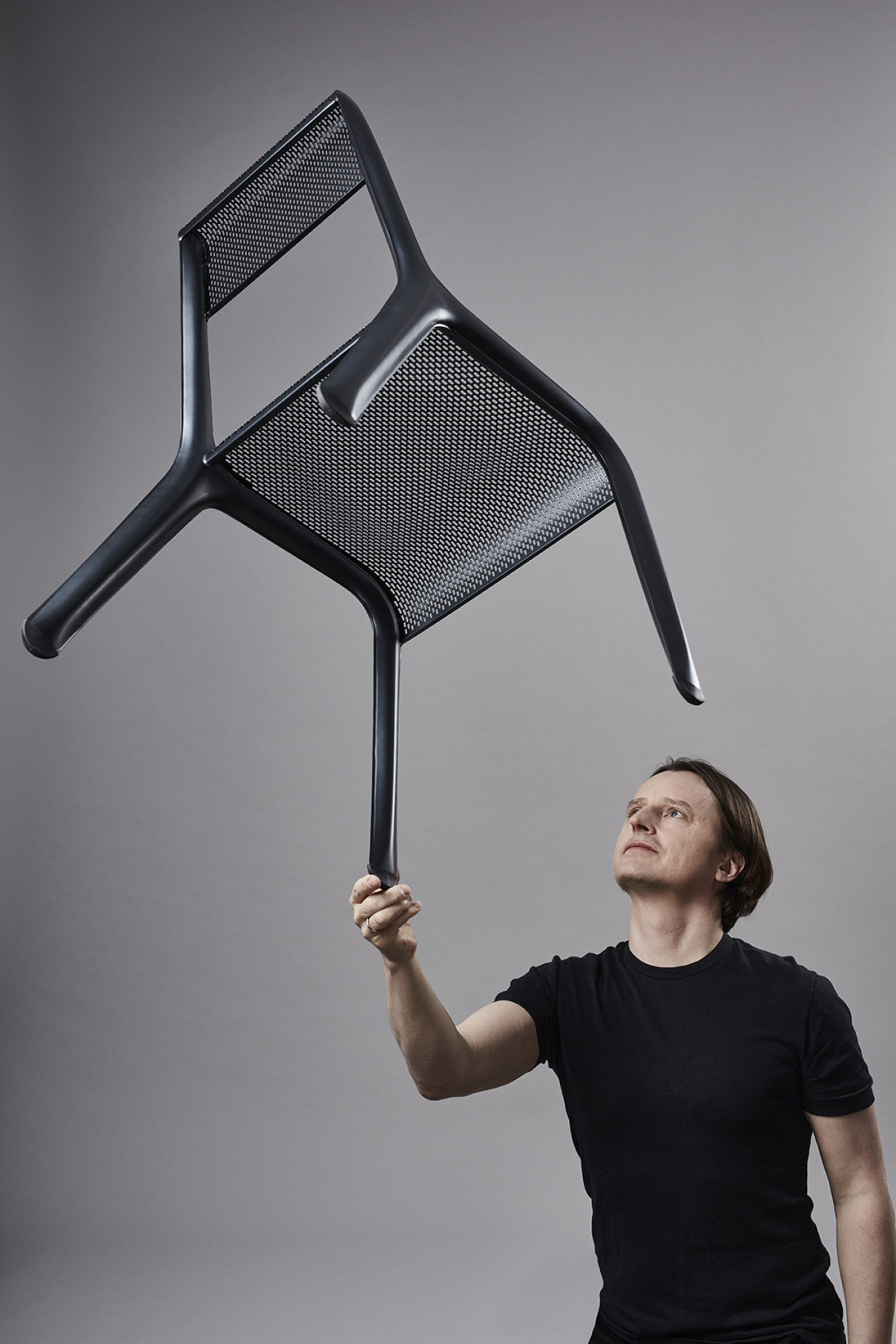 "Sometimes errors inspire the most."
A Polish sculptor 4.0 and blacksmith 4.0, who uses air and parametrics instead of chisel and anvil. Oskar Zięta works with metal in its broadest definition, being responsible for the complete creation and manufacturing process but without full control of it. Sounds paradoxical? In a way it is—Oskar calls it "controlled loss of control." For over a decade, this slogan has fuelled his highly performative studio and himself.

AND YOU, DO YOU DREAM?

Since he was a child, Oskar Zięta has been a huge fan of ultralightness and mobility. Today he is the creator of one of the lightest chairs on Earth, and a constant traveller between the universes of art and engineering. Throughout his life and career, Oskar has strongly believed in the power of determination and consistent perseverance in achieving goals. Success is a continuous search for your better self and better solutions—constant improvement and humility in the face of setbacks.

A particular production error, defined as DIN 8580, became Zięta's point of research. He penetrated it thoroughly, resulting in FiDU. This is a manufacturing process whose name comes from the German Freie Innendruck Umformung, meaning "Free Inner Pressure Forming." That is how something considered a mistake by most professionals has become potential for others. When this potential is supported by engagement, it can and does become something iconic, futuristic and globally known.

When Oskar Zięta is asked about his dreams, he never has a specific answer. Simultaneously, he materializes dream after dream. Before finishing one, he sets up other, more ambitious goals. He leads the creative studio and production lines. He is manager, designer, engineer, husband, friend, father, and the proud grandson of a blacksmith.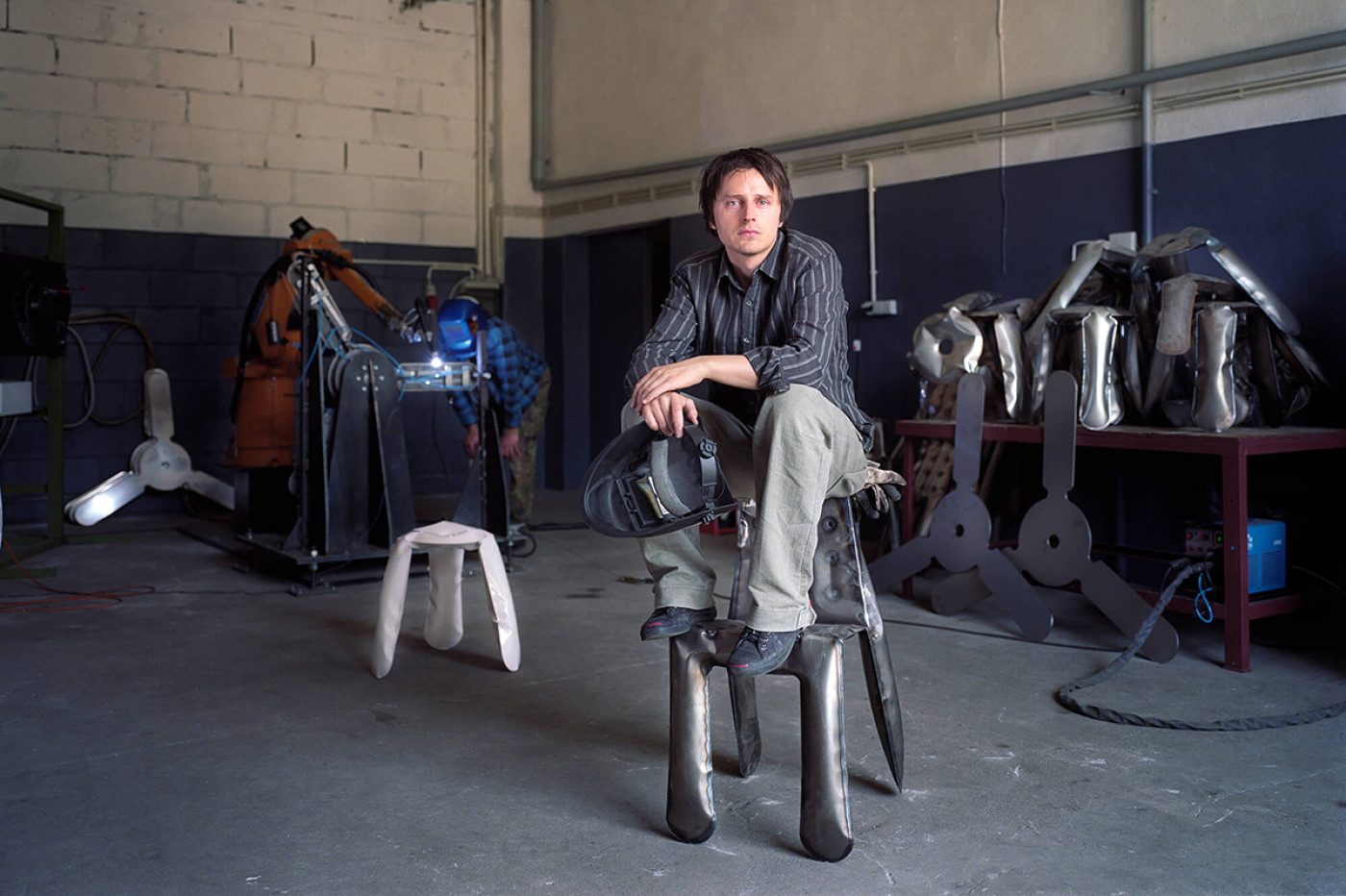 A FAN OF KNOWLEDGE

As a lecturer at the School of Form, Oskar emphasizes the importance of the future. He turns his students' eyes forward, pointing to unrevealed areas of design and uncovering young people's potential, inspiring them to explore yet-undesigned areas of industry, mobility, and utility. Oskar designs and motivates others to design and shape a new world.

As a student himself, he was hard-working and ambitious. He used to repeat how talent can't be developed without scarification. His long-term and goal-driven attitude to education was and still is supported by his sporting spirit. Before choosing to pursue an architecture degree in Szczecin, he was about to study at the physical education academy.

Today it is difficult to imagine Oskar Zięta as a professional athlete instead of an architect. But it's definitely admirable that without certain features of character, none of these life paths is possible on such a successful, international scale.


NEVER-ENDING R&D

Starting in 2003, Oskar Zięta was strongly engaged as an ambitious research associate and teaching assistant in the CAAD department at ETH Zurich. There he ultimately wrote his doctoral thesis under the supervision of Prof. Ludger Hovestadt, who to this day remains one of Oskar's greatest inspirations. The focus of his diploma work was the input of computer-controlled machines in the processing of metal sheets in architecture and design. During his research at ETH, Zięta developed different methods for enhancing the efficiency of technology. The main topic was the use of steel sheets as a construction element. They are cheap, easy to shape, and efficient, but the problem with steel sheets is stability. Thus his work was focused on how to reach the desired stability of steel sheets so they can be used as construction elements.

Today, with his lightweight index optimization, Oskar Zięta is the designer of the lightest thin-walled metal chair. Ultraleggera weighs 1660 g, is made from aluminium, and can easily support 1200 kg. Thanks to his dedication and the complexity of the FiDU manufacturing process, Oskar constantly discovers and rediscovers the potential of parametrics and the material itself.



INSPIRED BY NATURE

Bionics are a lifetime affair for Oskar. He is a watchful observer of nature. He draws inspiration from the tiny world of insects, and braided tree shapes. He looks under his shoes and above his head, for cosmic wonders, colours, reflections, and entire schemata. The whole deformation process from something flat to something three-dimensional and stable is something that regularly happens in nature. When we look at the dragonfly wings, we see that at the beginning they are rolled up, and then these excellent nature flyers pump their wings with organic fluids into a stable, three-dimensional form. This fascinates Oskar tremendously.



WITHOUT ROLEPLAY

As a designer, Oskar Zięta is the creator of the iconic PLOPP stool (2008) and other inflated steel projects on the border between sculpture and functional objects. Zięta unravels the potential of metal in its functionality, durability and sustainability. His sculpture-like objects are mostly monomaterial, which evokes the responsive narration of circularity and reduction.

"Less is less," as Oskar likes to say.

As an artist, he experiments with scale and form, as well as the social and aesthetic potential of steel sculptures. Starting from the familiar Architonic Concept Space and the Blow & Roll installation for the Victoria and Albert Museum in the first decade of the century, he went on to design the tallest sculpture in public space in Poland (WIR at Galeria Północna, Warsaw, 2017), as well as the pavilion/sculpture NAWA (Daliowa Island, Wrocław, 2016), nominated for the prestigious European Union Prize for Contemporary Architecture, the Mies van der Rohe Award.

As a professional he has been recognized repeatedly with the most important awards in the field of design, including the Designpreis der Bundesrepublik Deutschland, the Red Dot and Audi Mentor Preis, and a nomination for the Swiss Design Prize. Zięta has collaborated with brands such as Audi, Architonic, Ballantine's, Pirelli and the V&A. His works are in the collections of the Museum für Gestaltung in Zurich, the Pinakothek in Munich, and the Centre Pompidou in Paris.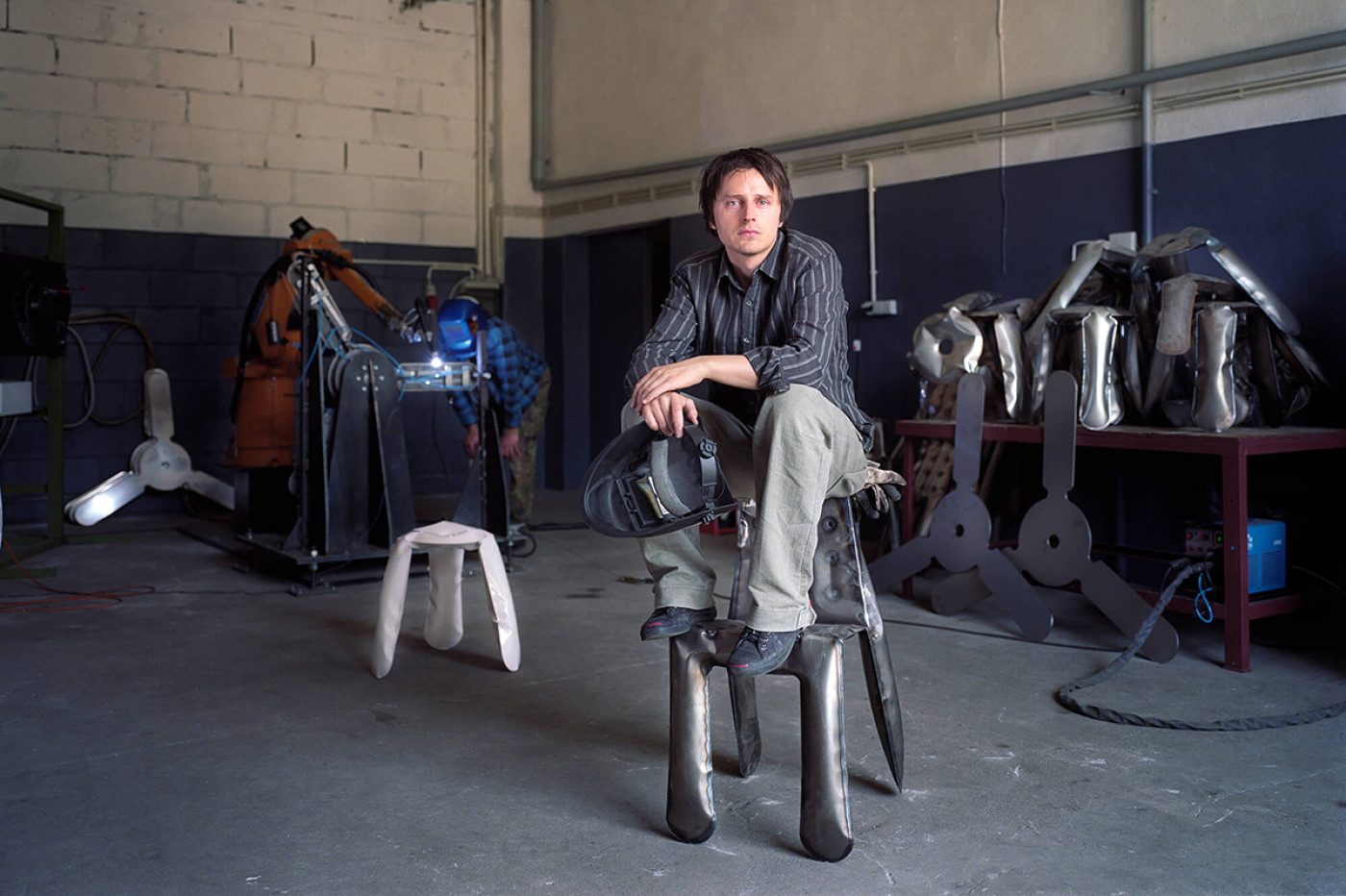 2010
"Blow & Roll" installation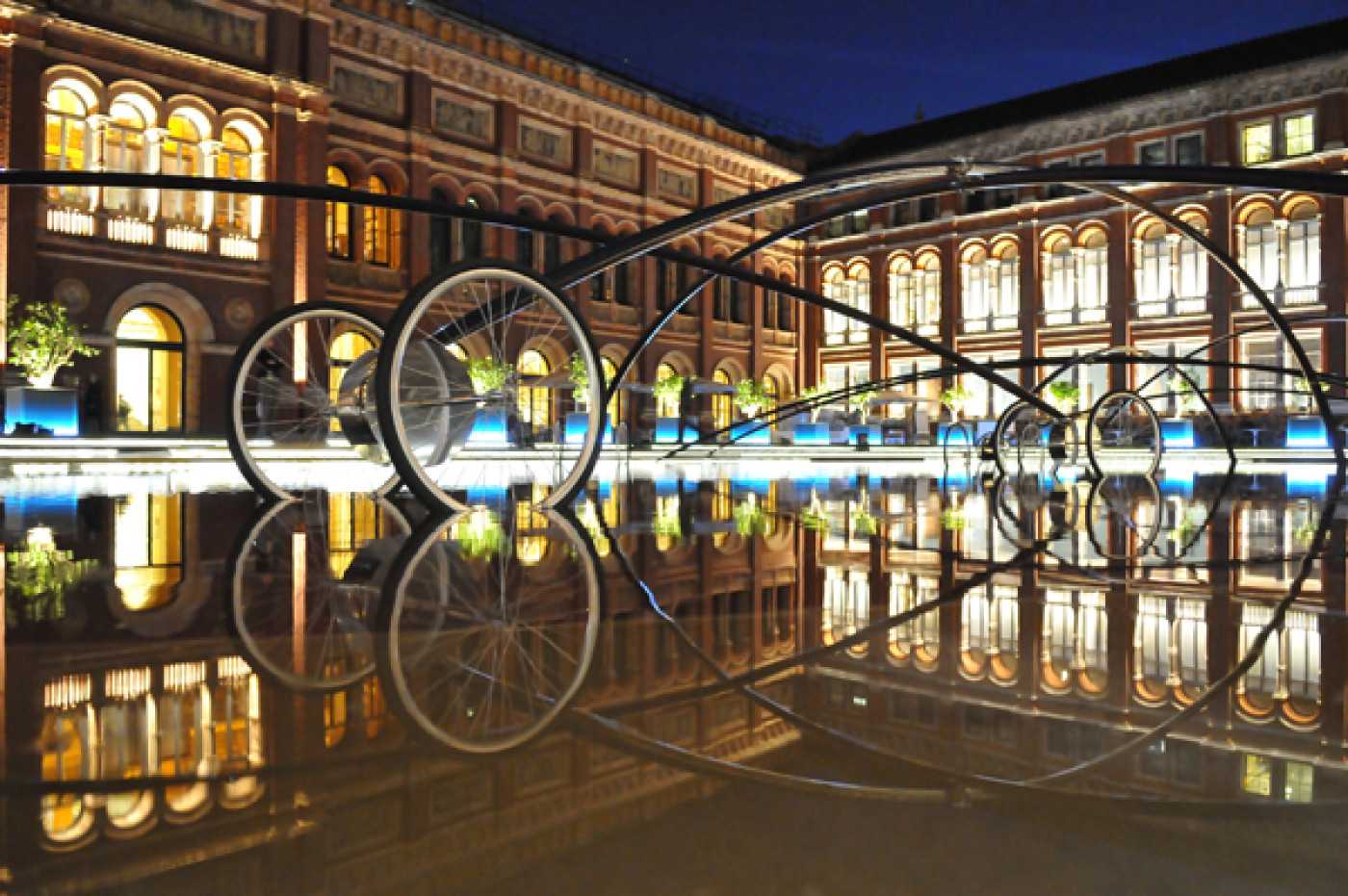 Victoria & Albert Museum, London Design Festival
London, Great Britain
2011
"Reflections"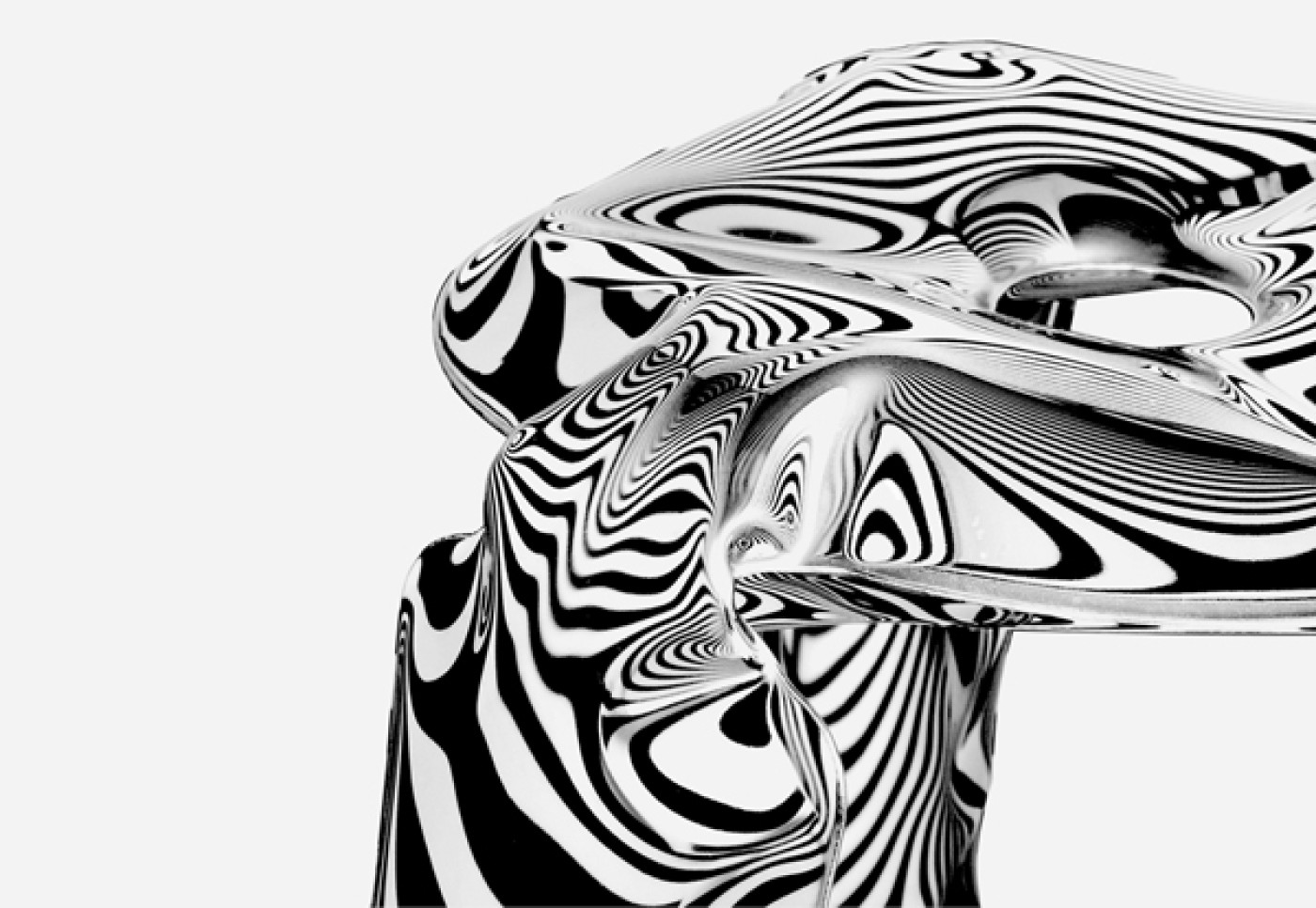 Vienna Design Week
Vienna, Austria
2013
"Stilwerk" limited edition design gallery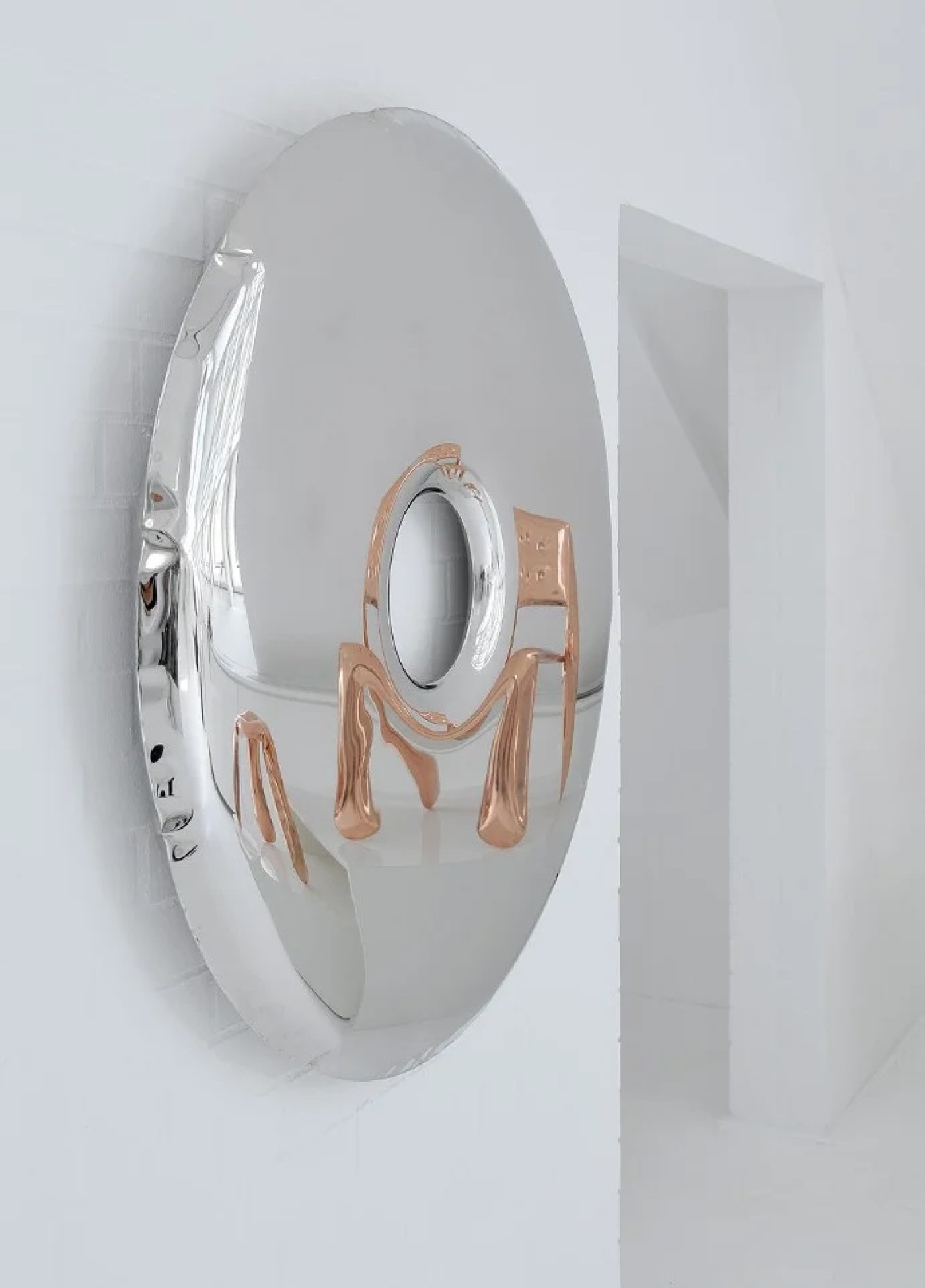 Design Days Dubai
Dubai, United Arab Emirates
2013
Chippensteel 0.5 is exhibited at "Common Roots"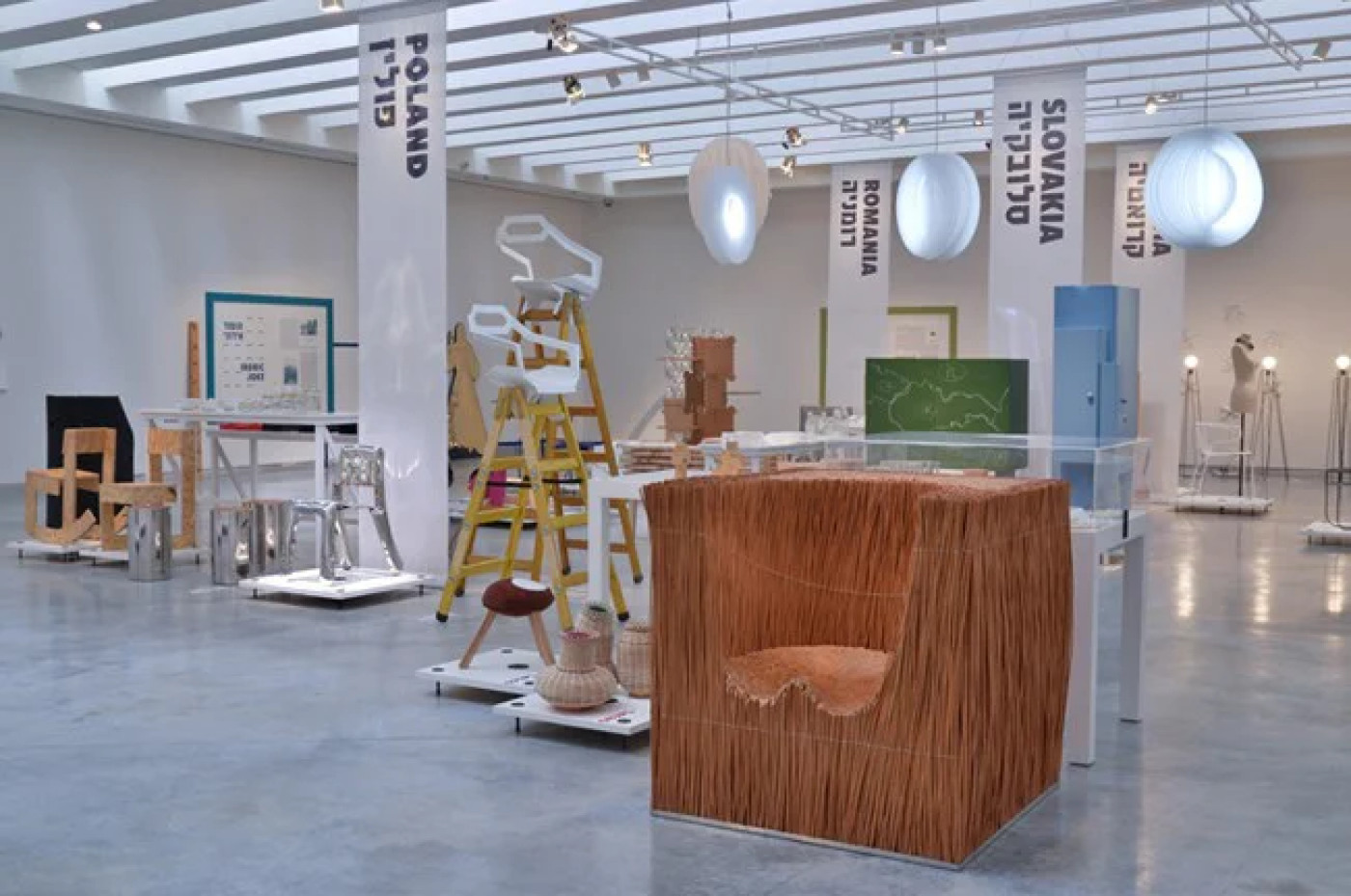 Design Museum Holon
Holon, Israel
2014
"Polish Design: in the Middle of"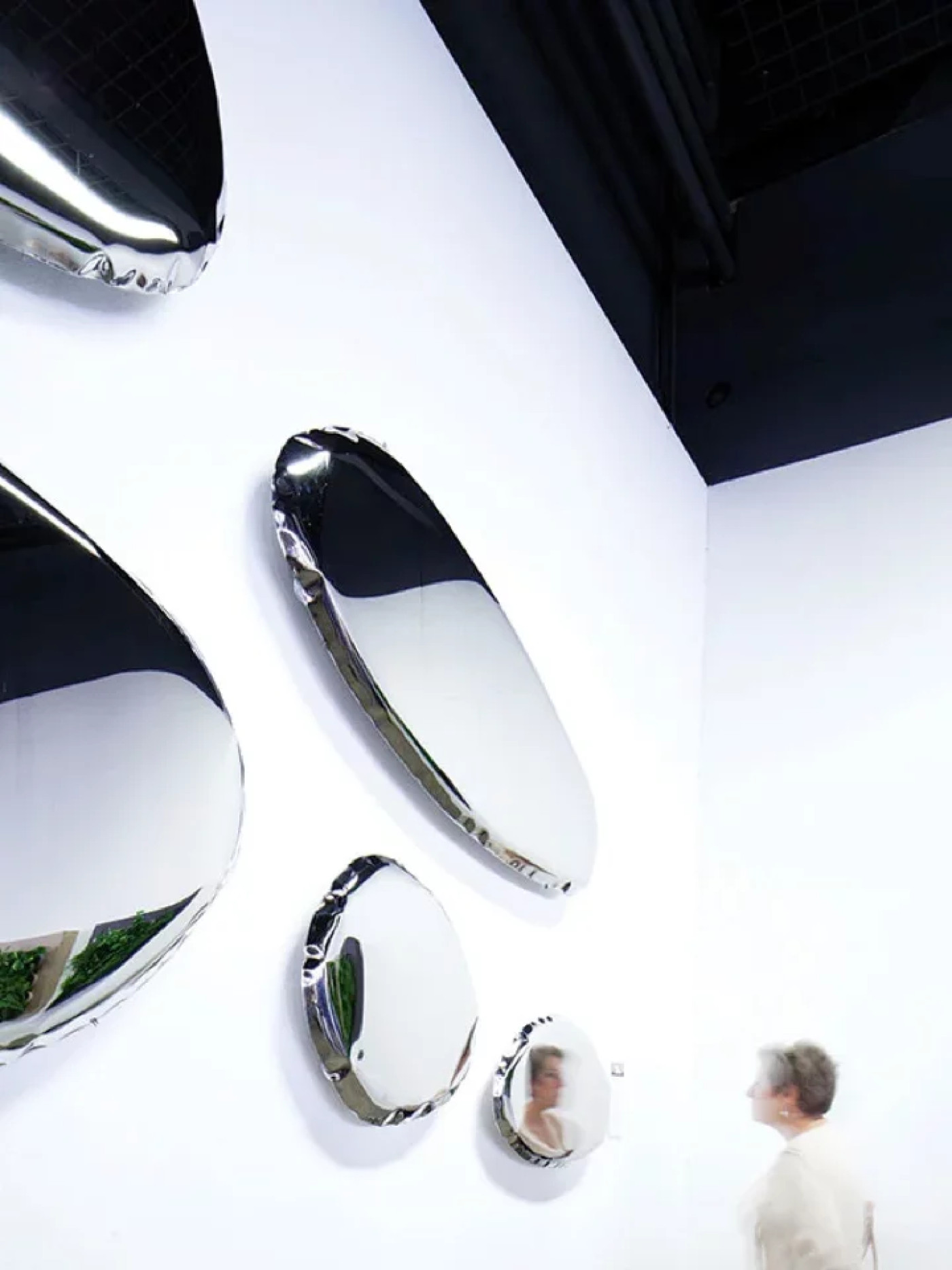 Dutch Design Week
Eindhoven, Netherlands
2014
"Polish Job"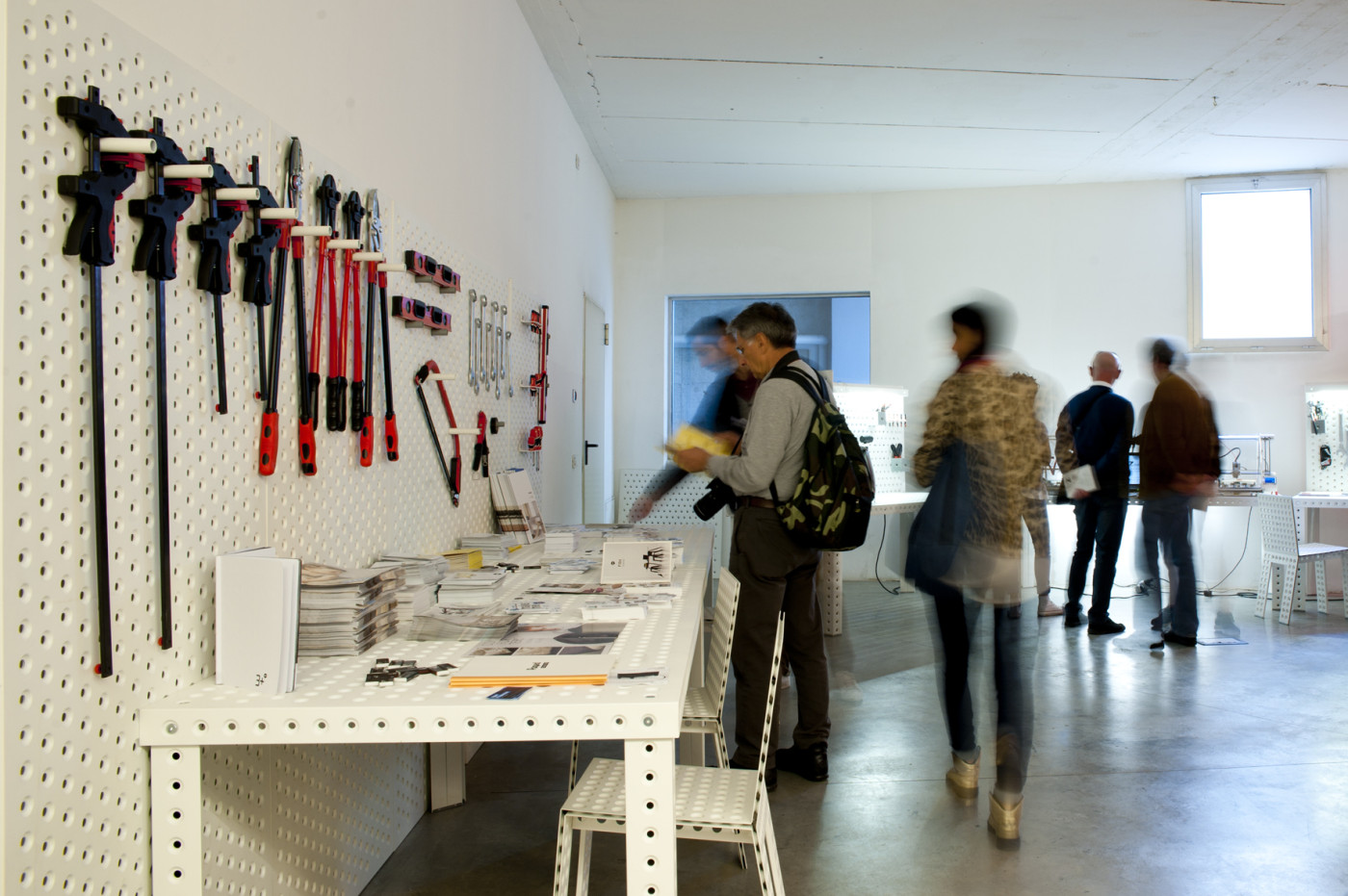 Milan Design Week
Milan,Italy
2015
IMM Cologne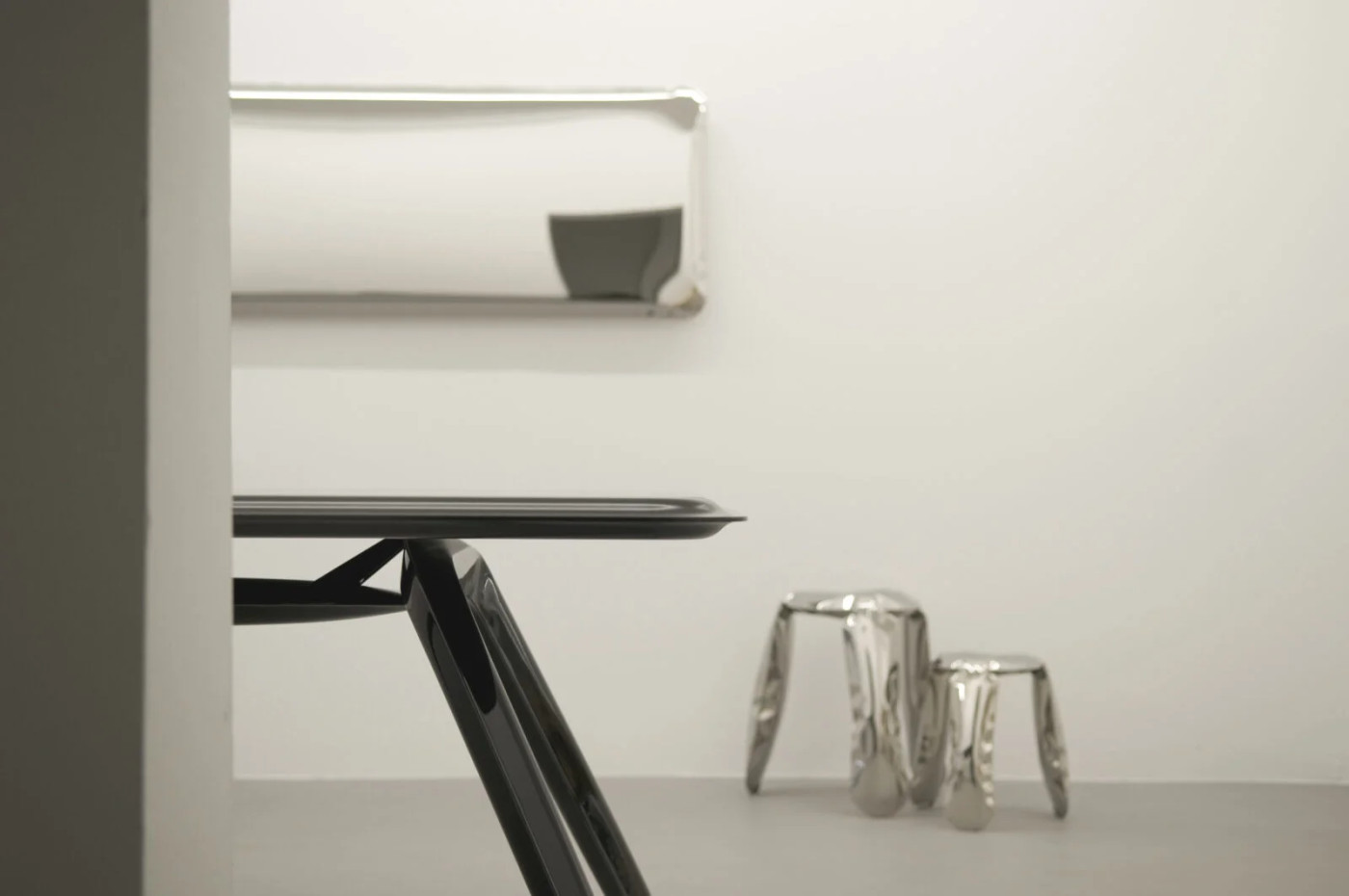 Cologne, Germany
2018
"Polish(ed) Reflections"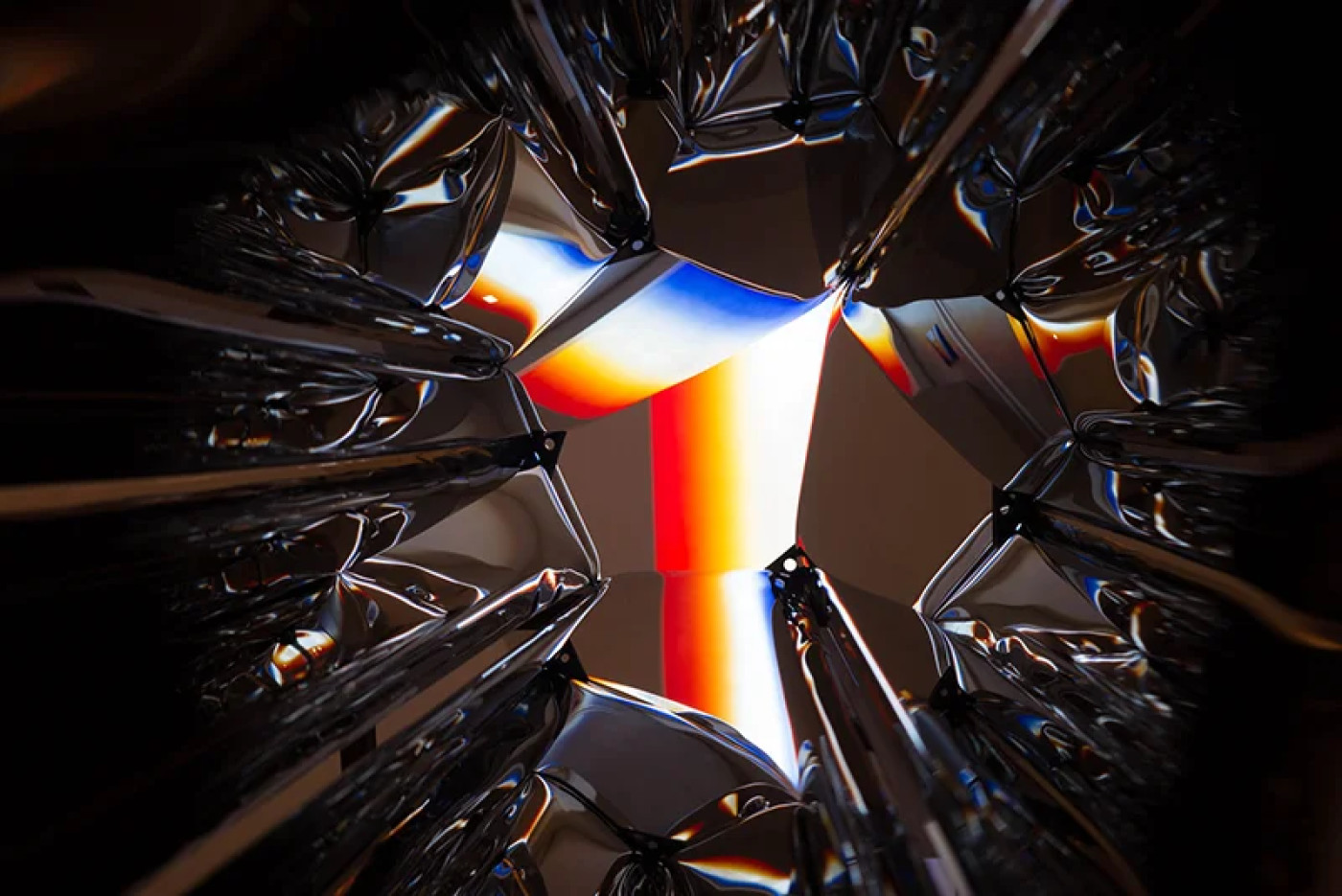 Jerke Museum
Recklinghausen, Germany
2019
IMM Cologne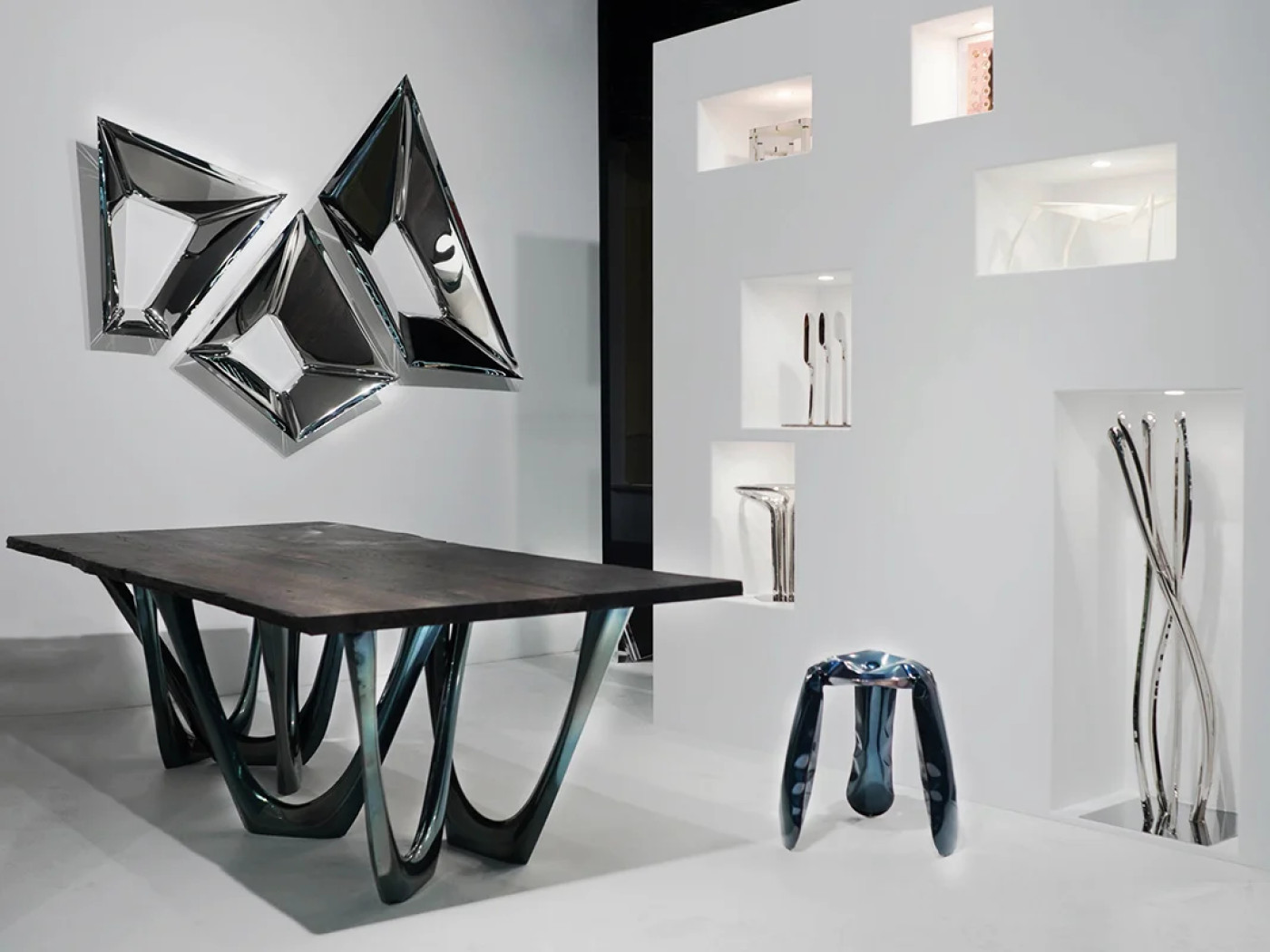 Cologne, Germany
2019
Zieta at Salone Del Mobile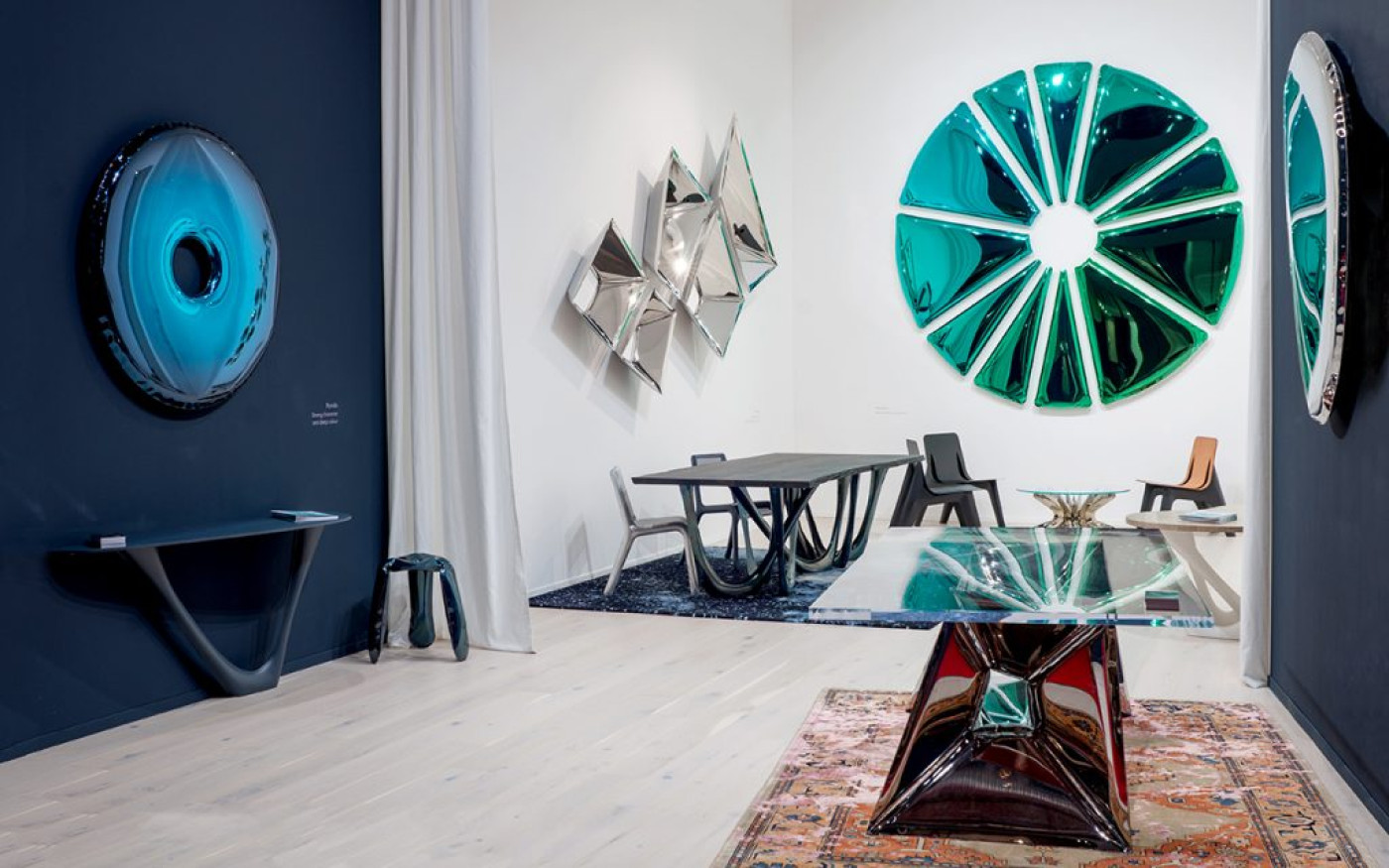 Milan, Italy
2020
"Deformations of reflection – reflections of deformation"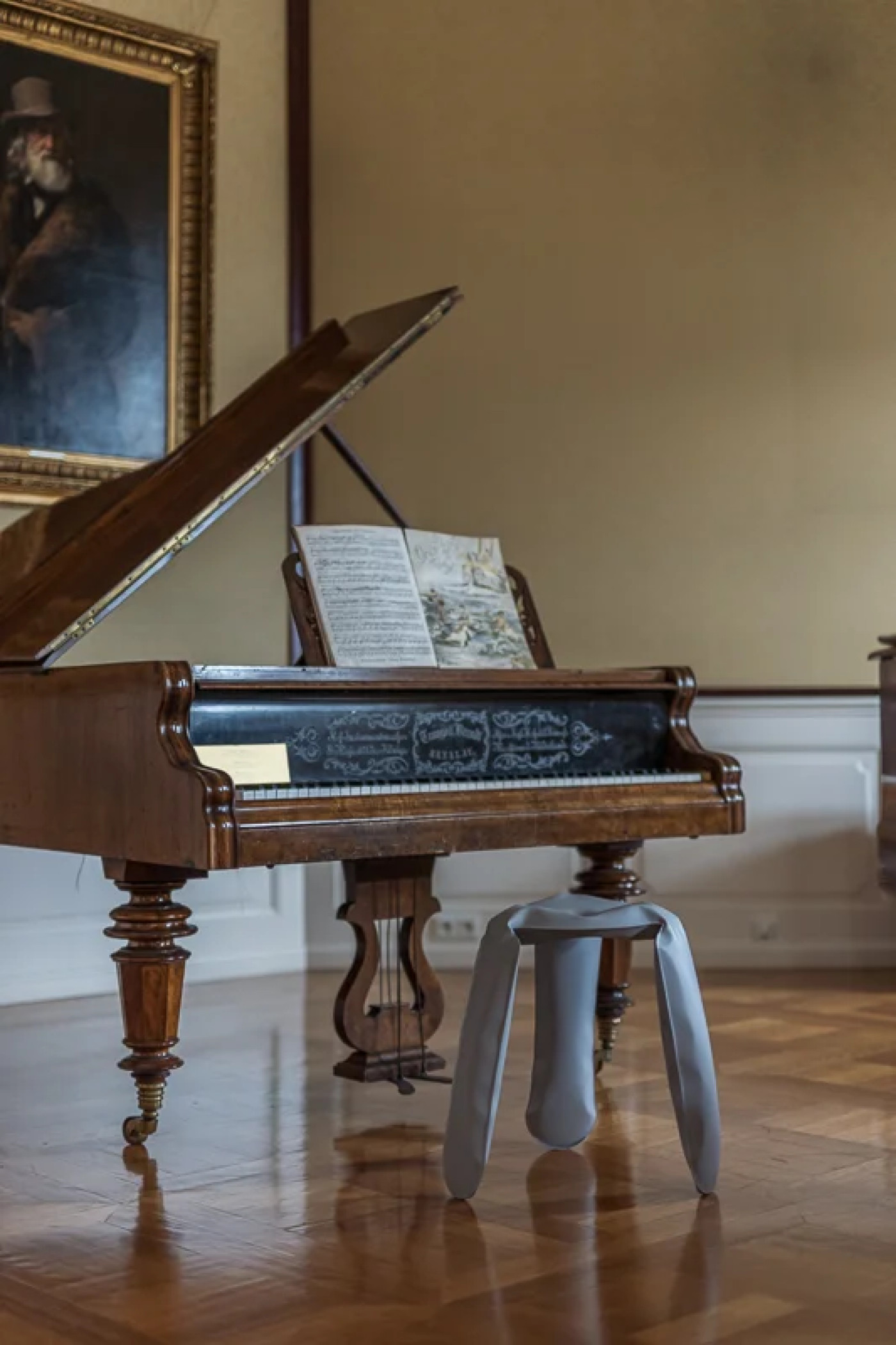 City Museum of Wrocław
Wroclaw, Poland
2020-2021
"INFLATALES. Oskar Zięta's Steel Stories"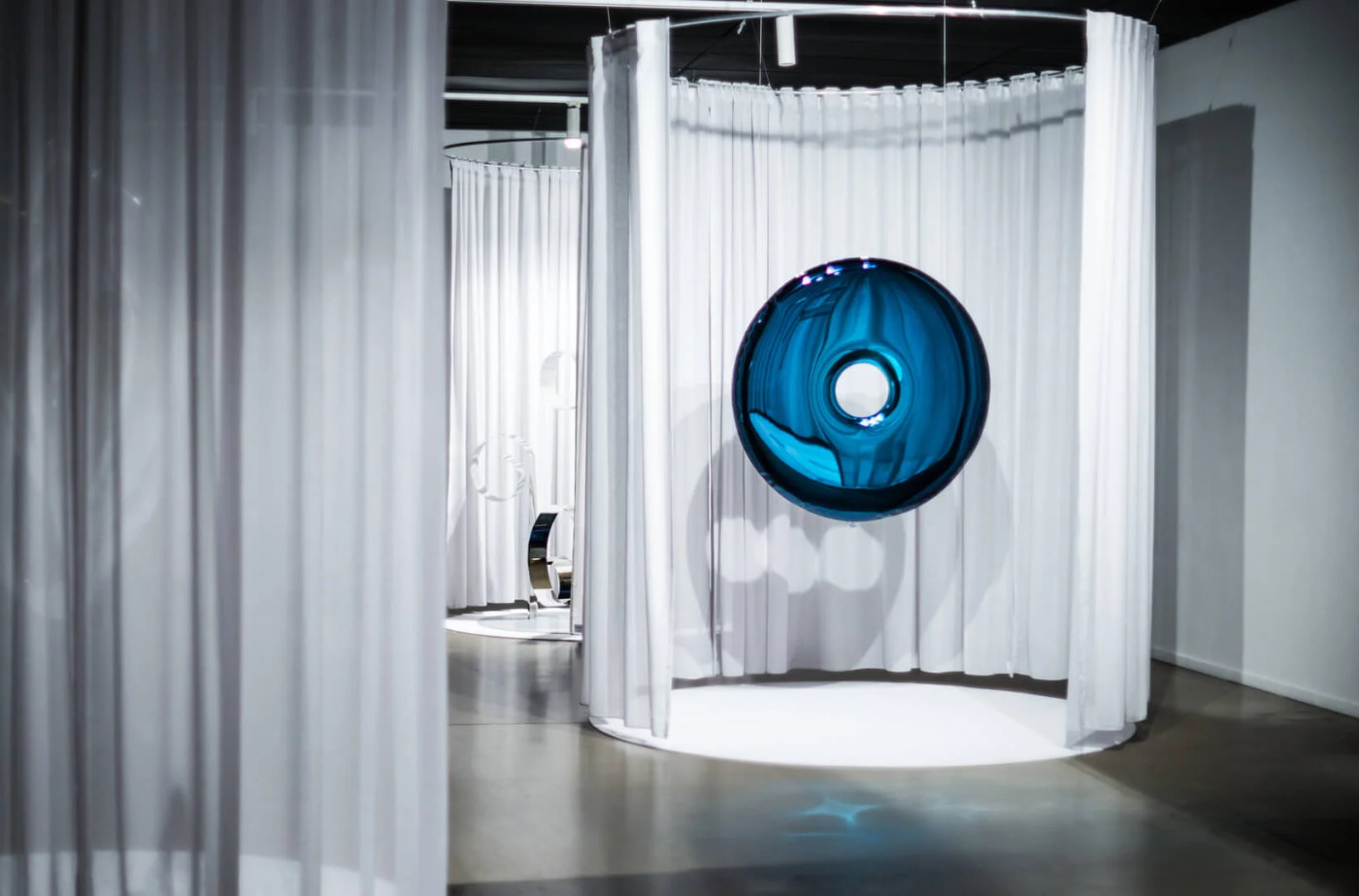 GAGA Gallery of Architecture, MOS Scene at the Theatre of Julius Słowacki
Cracow, Poland
2020
"MIRRORTOPIA"
Concept 101 Showroom
Beijing, China
2020
Oskar Zięta at the Line Park & Gallery All
Hangzhou City, Zhejiang, China
2020
Oskar Zięta at Maison Joseph
Hangzhou City, Zhejiang, China
2020
"CADA CANTO CADA CONTO. ART, ARCHITECTURE, CERAMIC AND DESIGN"
CABANAmad Gallery
Lisbon, Portugal
2010
PLOPP exhibited at the Saatchi Gallery, by Phillips de Pury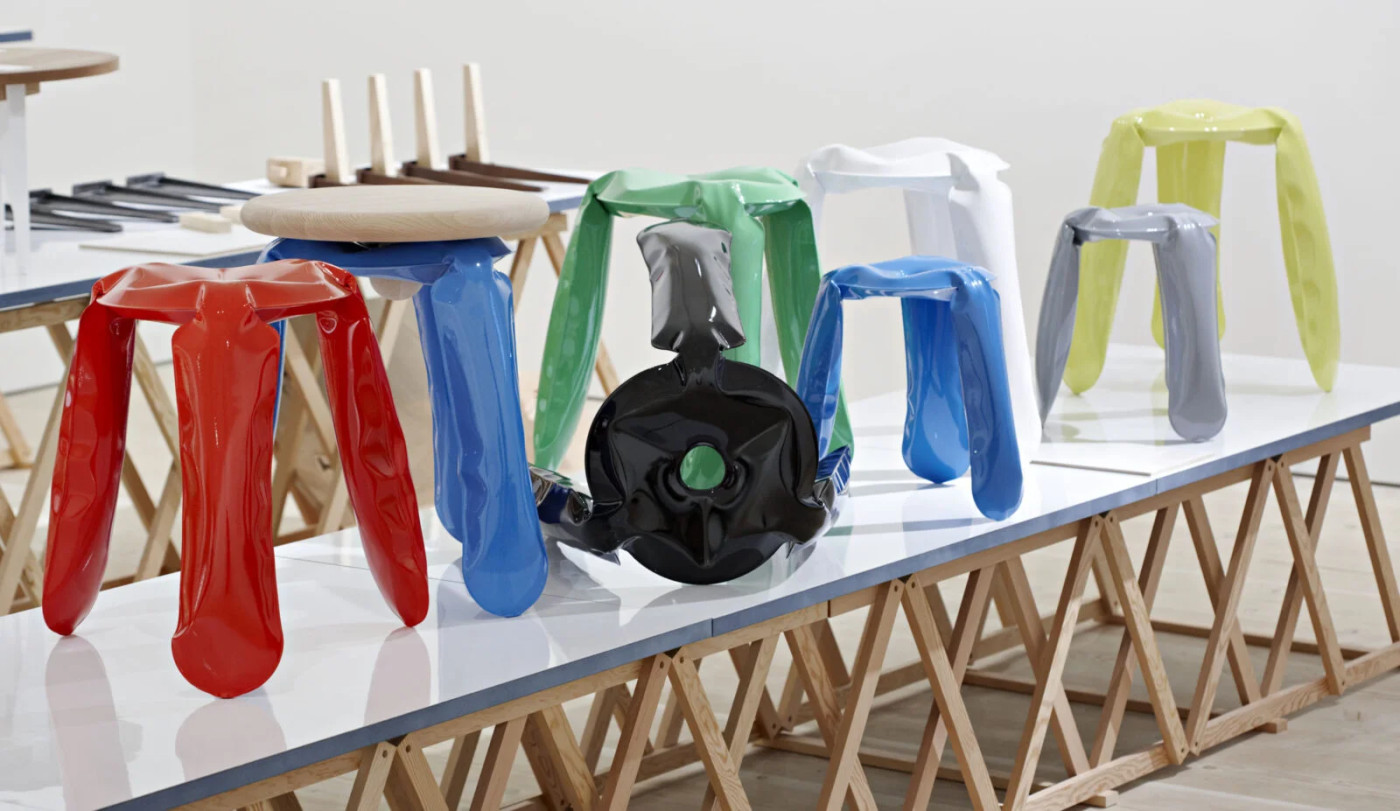 Saatchi Gallery
London, Great Britain
2010
"Young Creative Poland" exhibition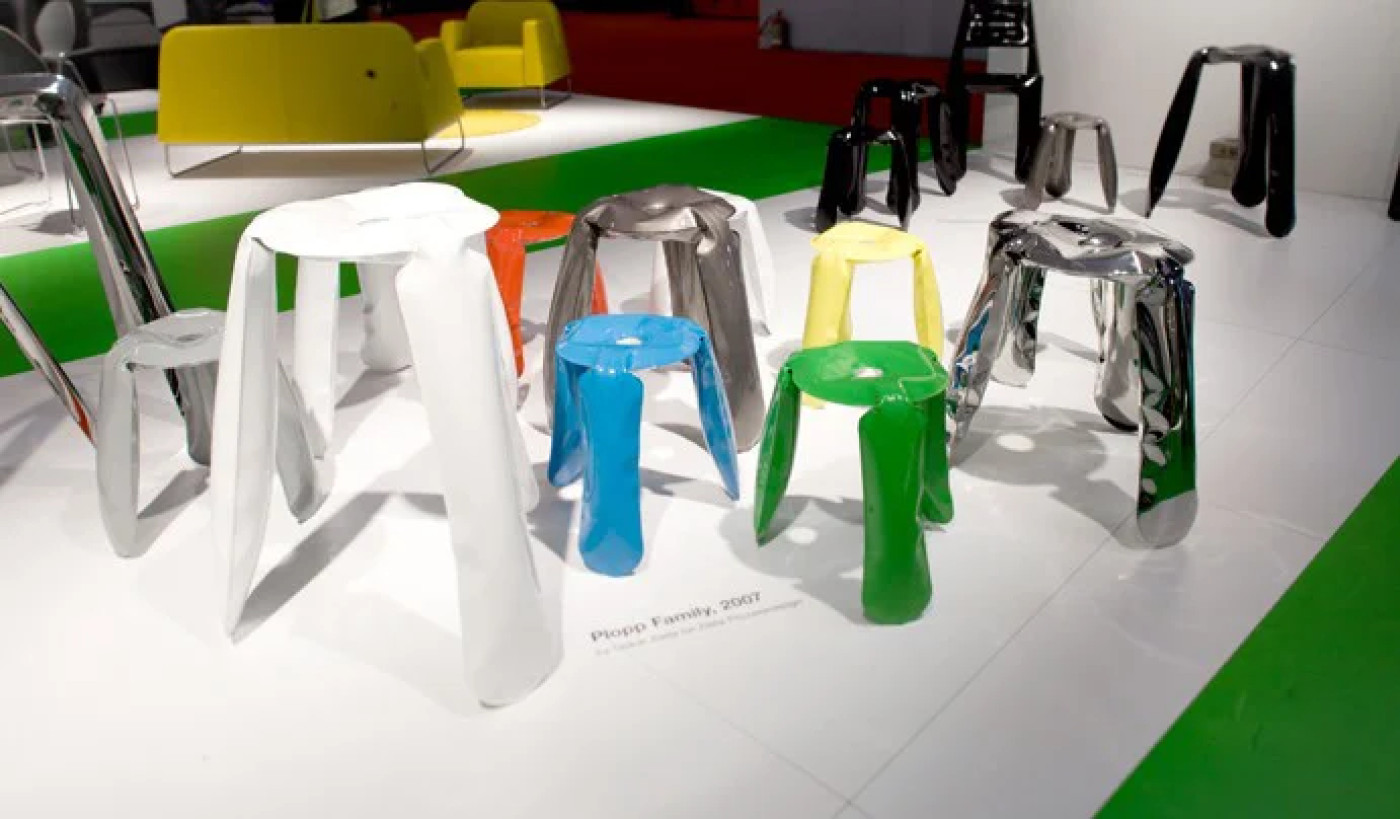 Salone del Mobile di Milano
Milan, Italy
2010
"Idea and Imagination Experience Hall"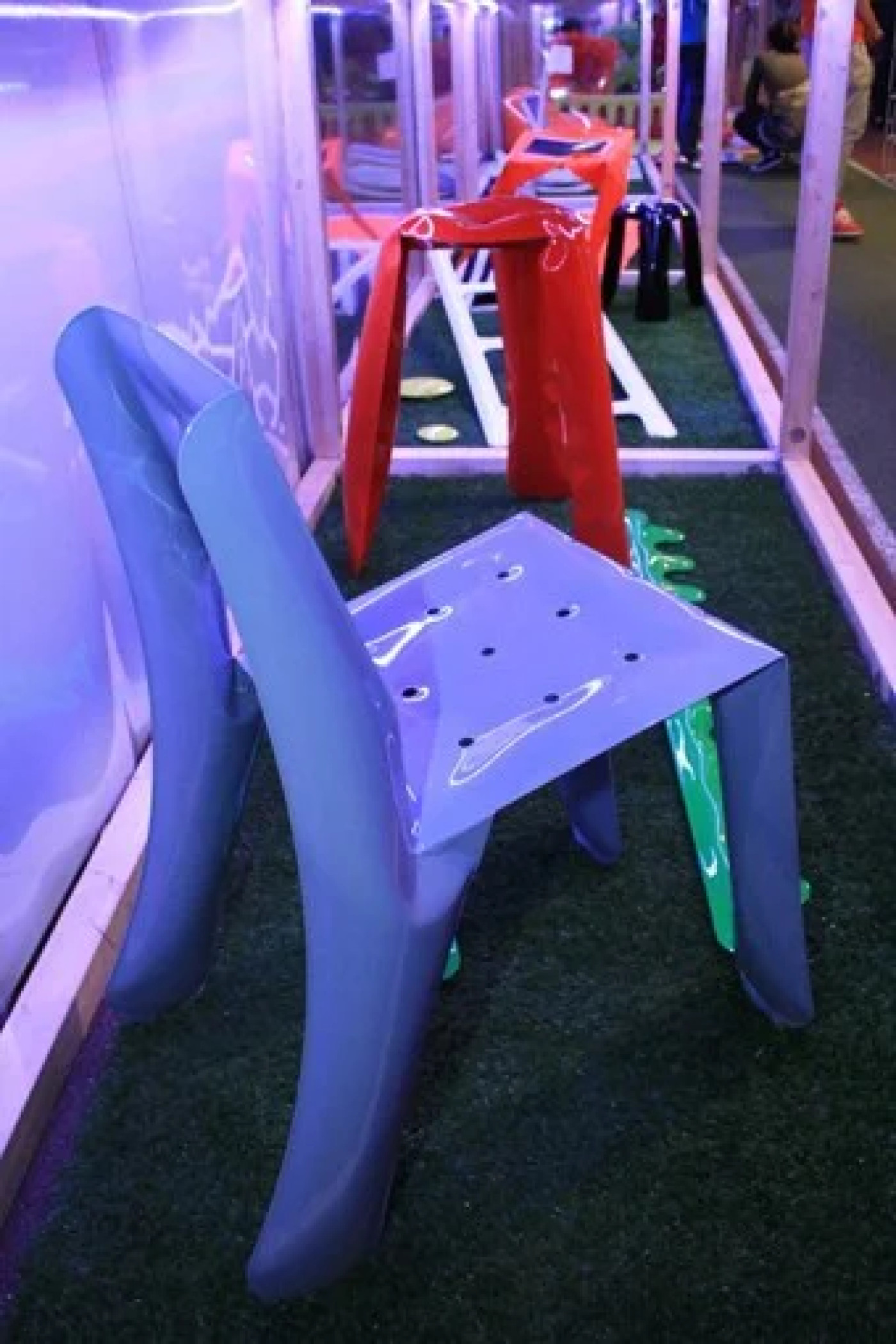 Seoul Design Fair
Seoul, South Korea
2012
Designers' Open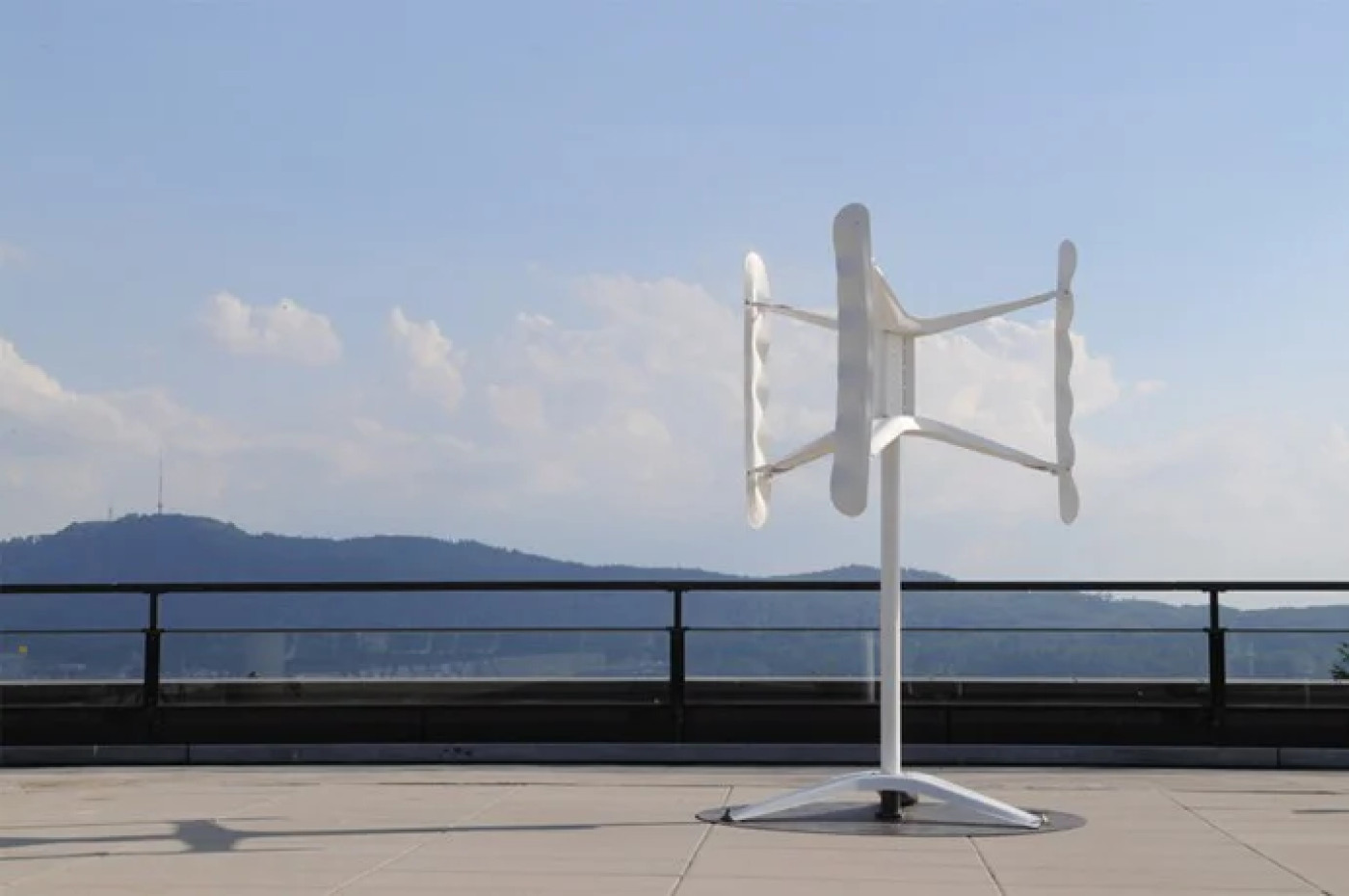 Leipzig, Germany
2013
"Future Nomads"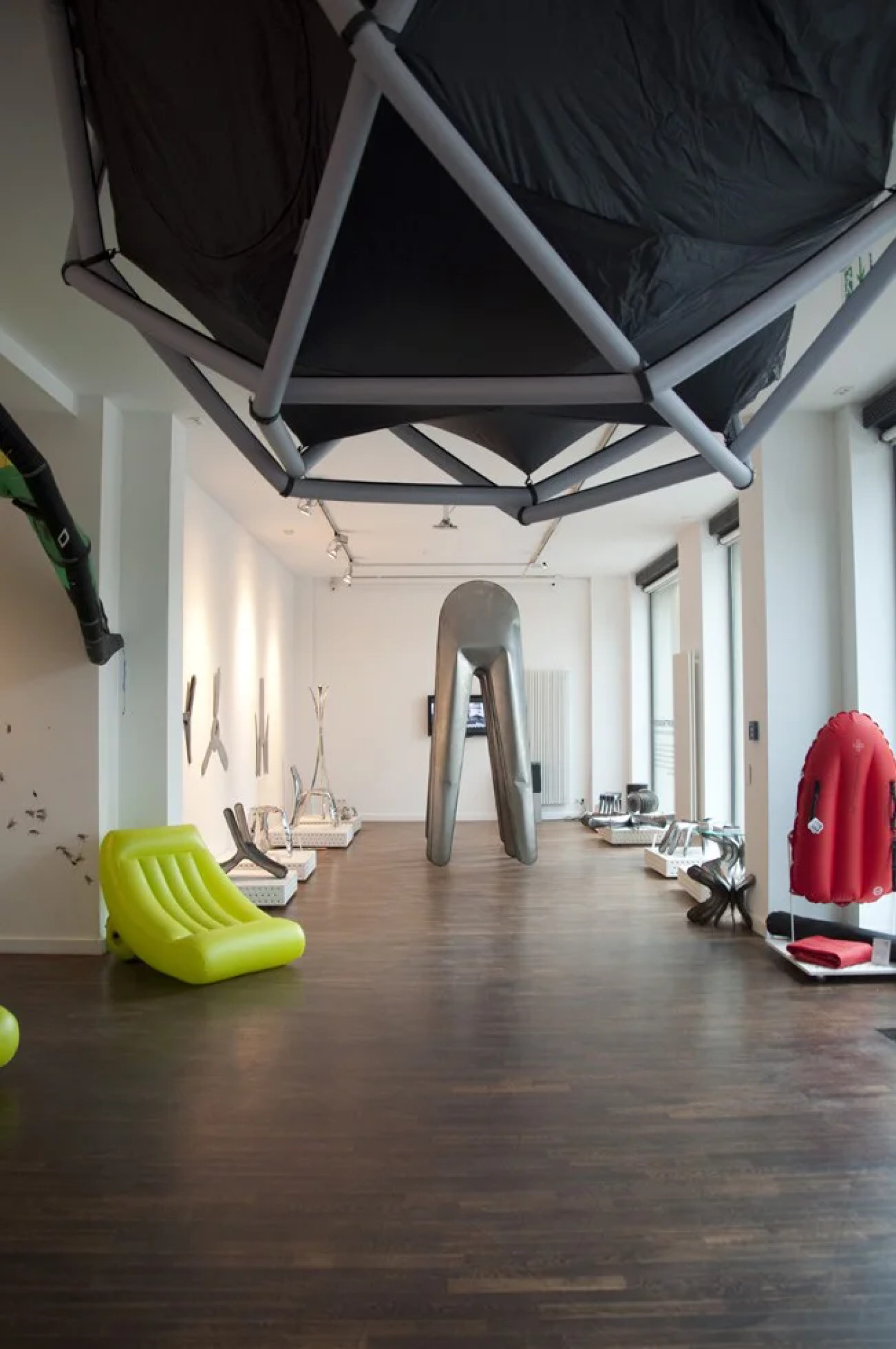 DMY International Festival of Design
Berlin, Germany
2015
"Open Ended"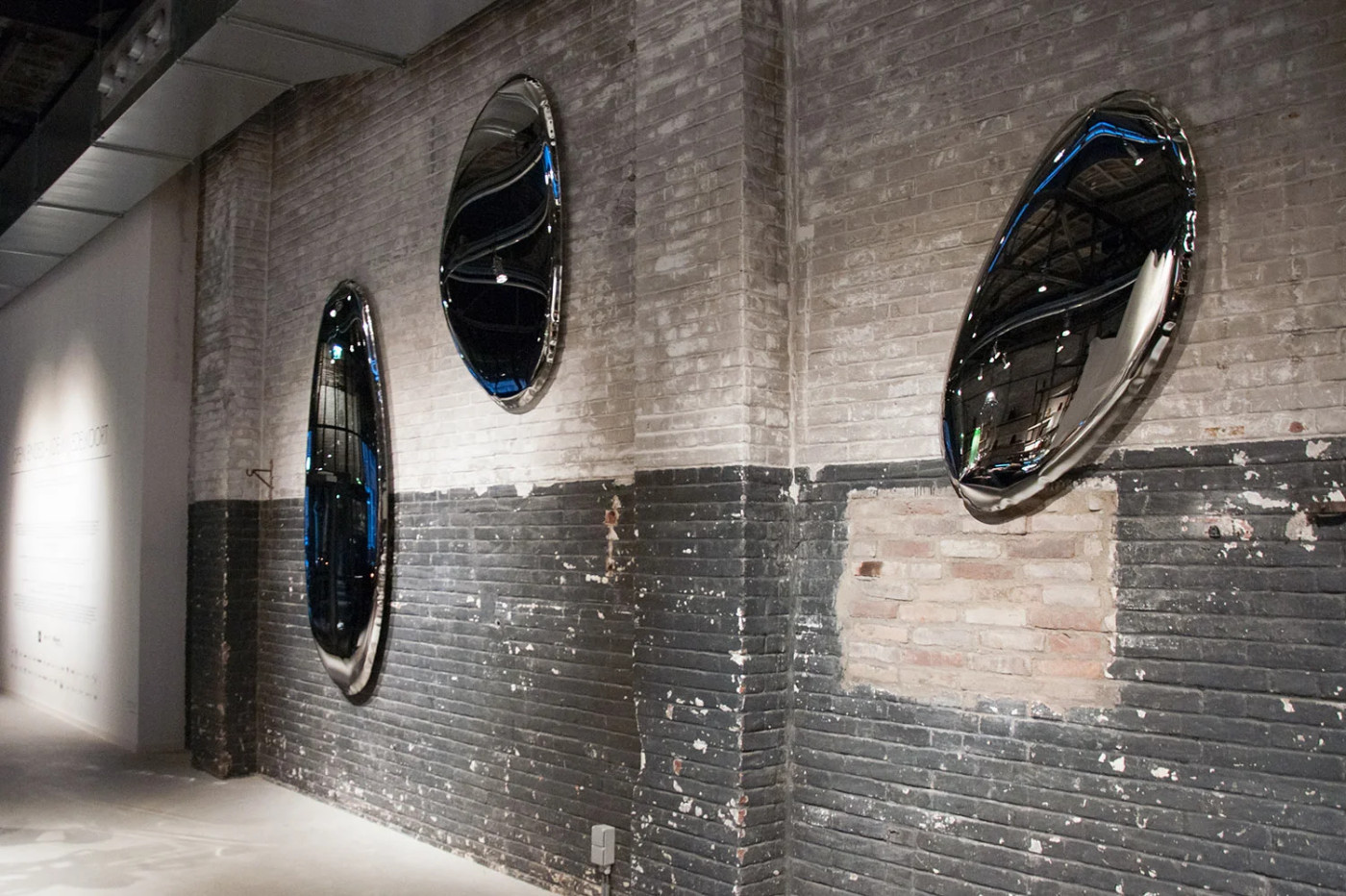 Kazerne Gallery, curatet by Lidewij Edelkoort
Eindhoven, Germany
2017
"Future is Now"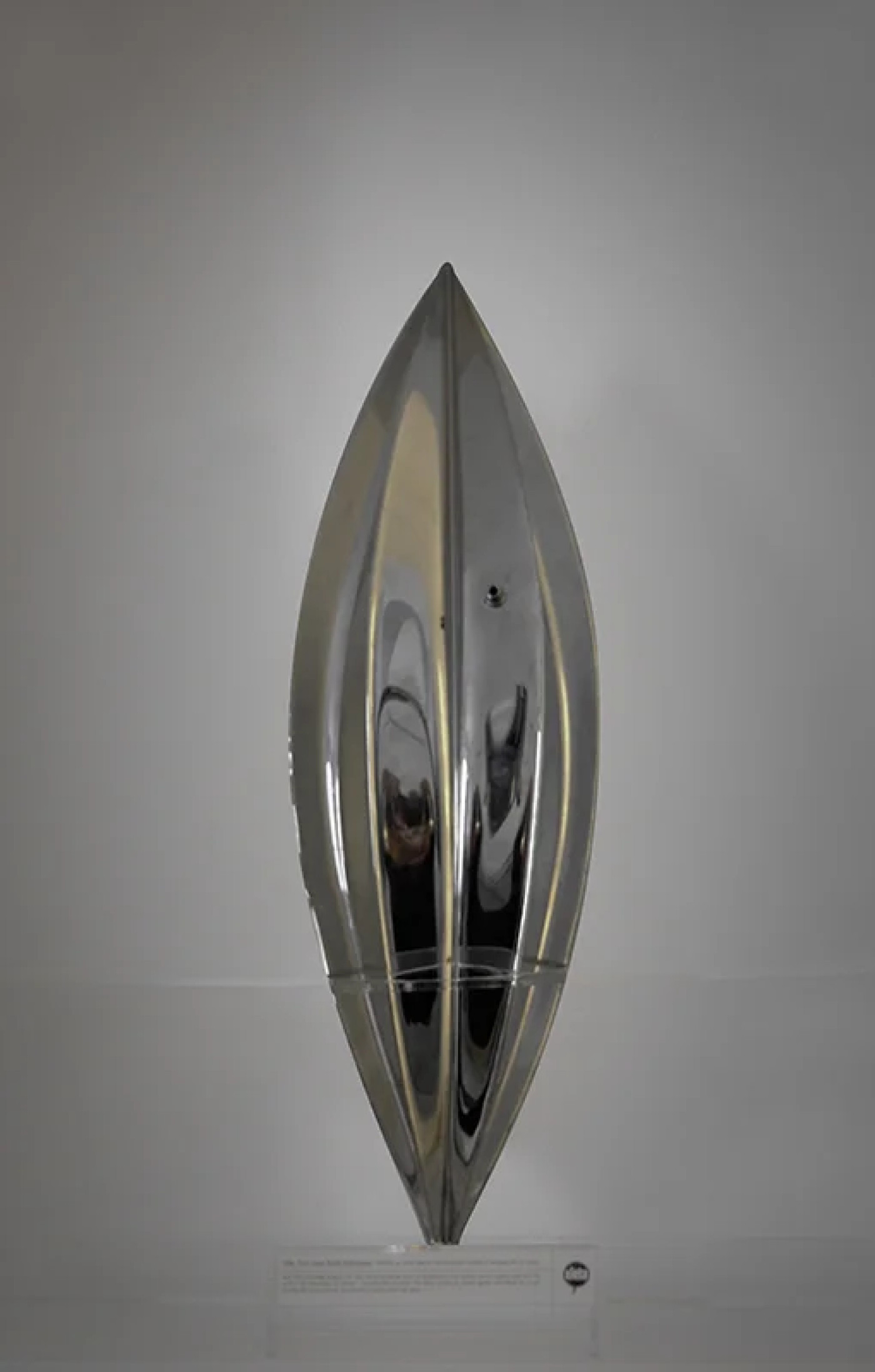 Norman Foster Foundation
Madrid, Spain
2018
KOOKU living spaces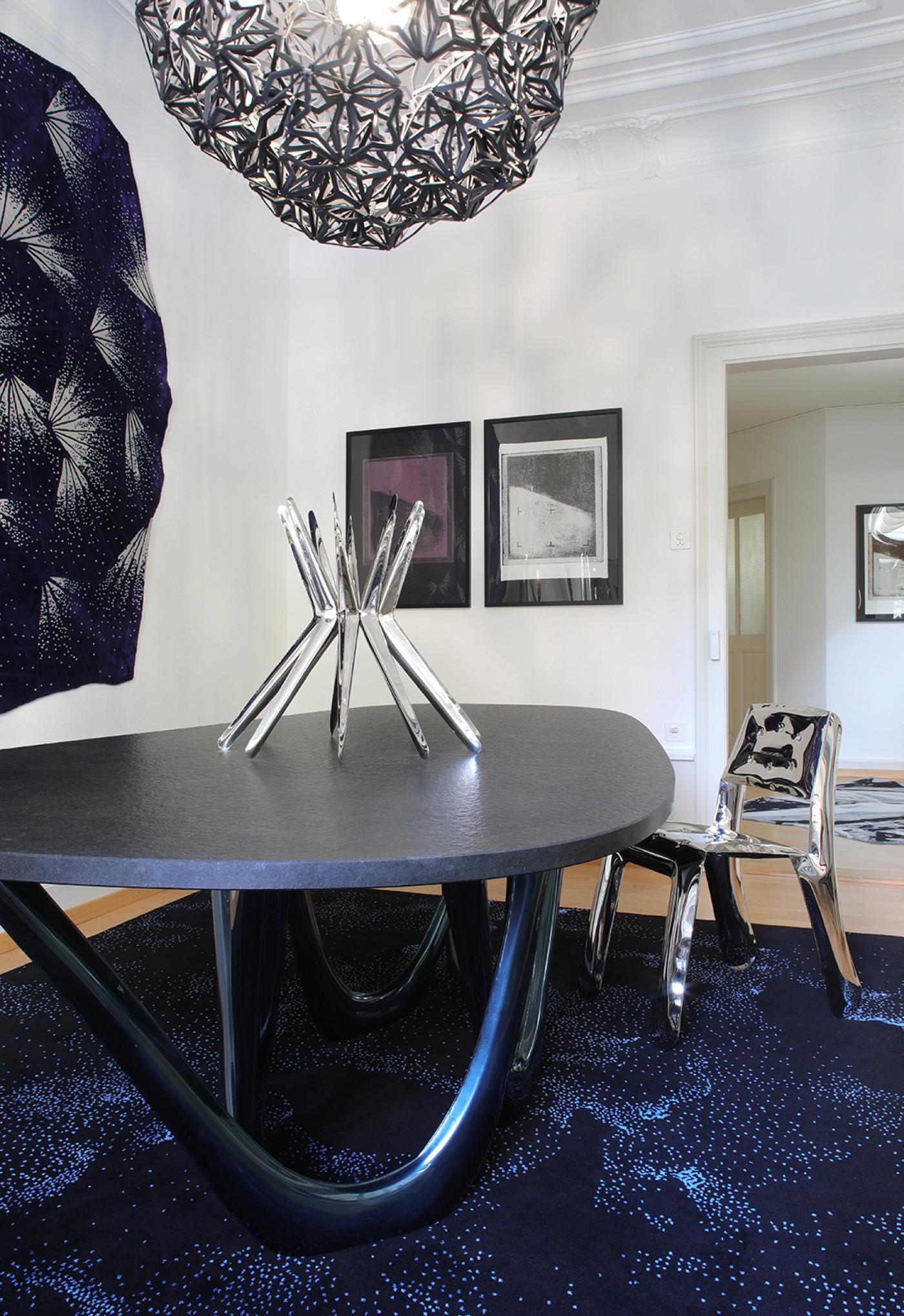 Art Basel
Basel, Switzerland
2020
"Chez un connaisseur"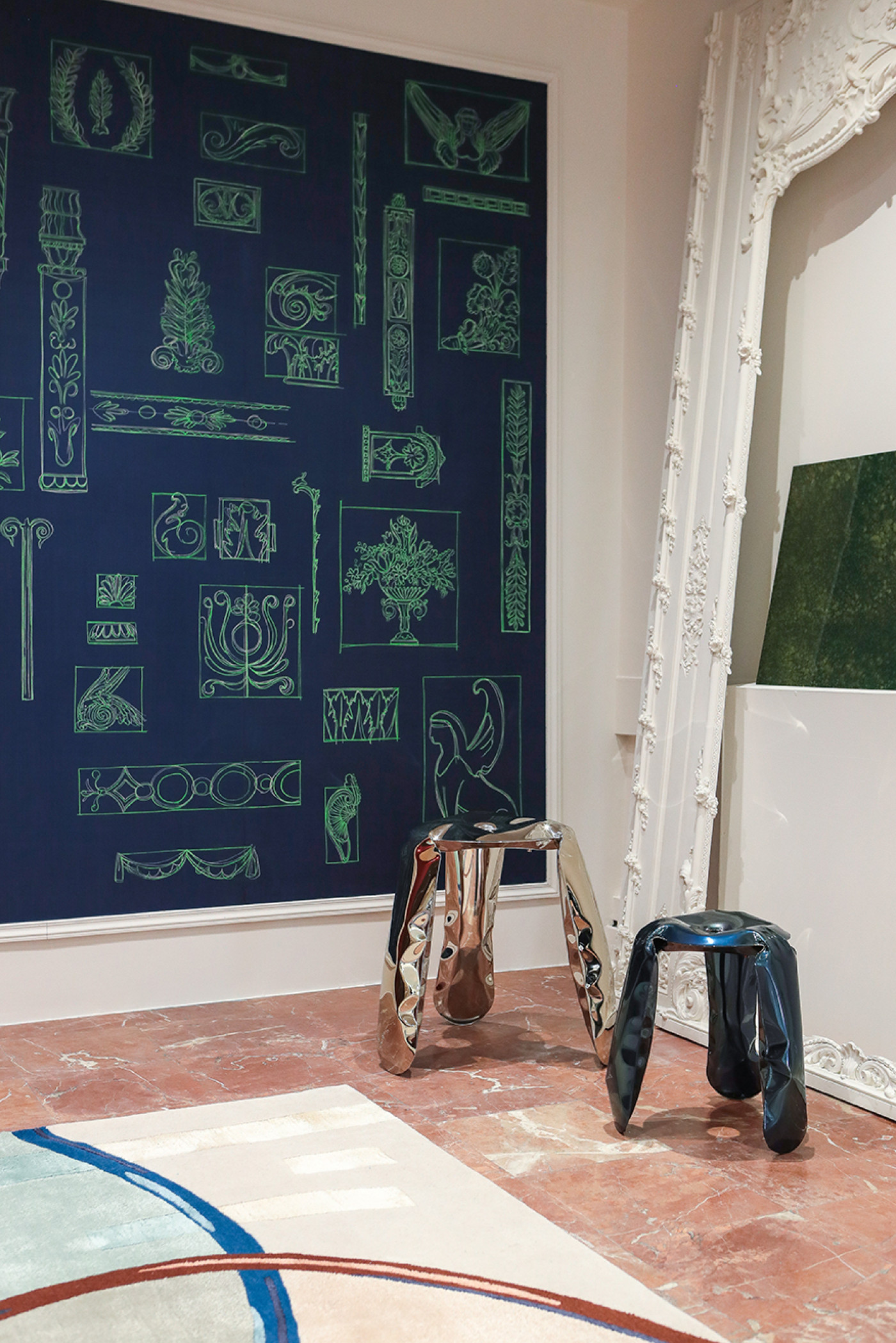 RINCK & Savannah Bay Gallery, Paris Design Week
Paris, France
2020
"Design without borders" (Határtalan Design)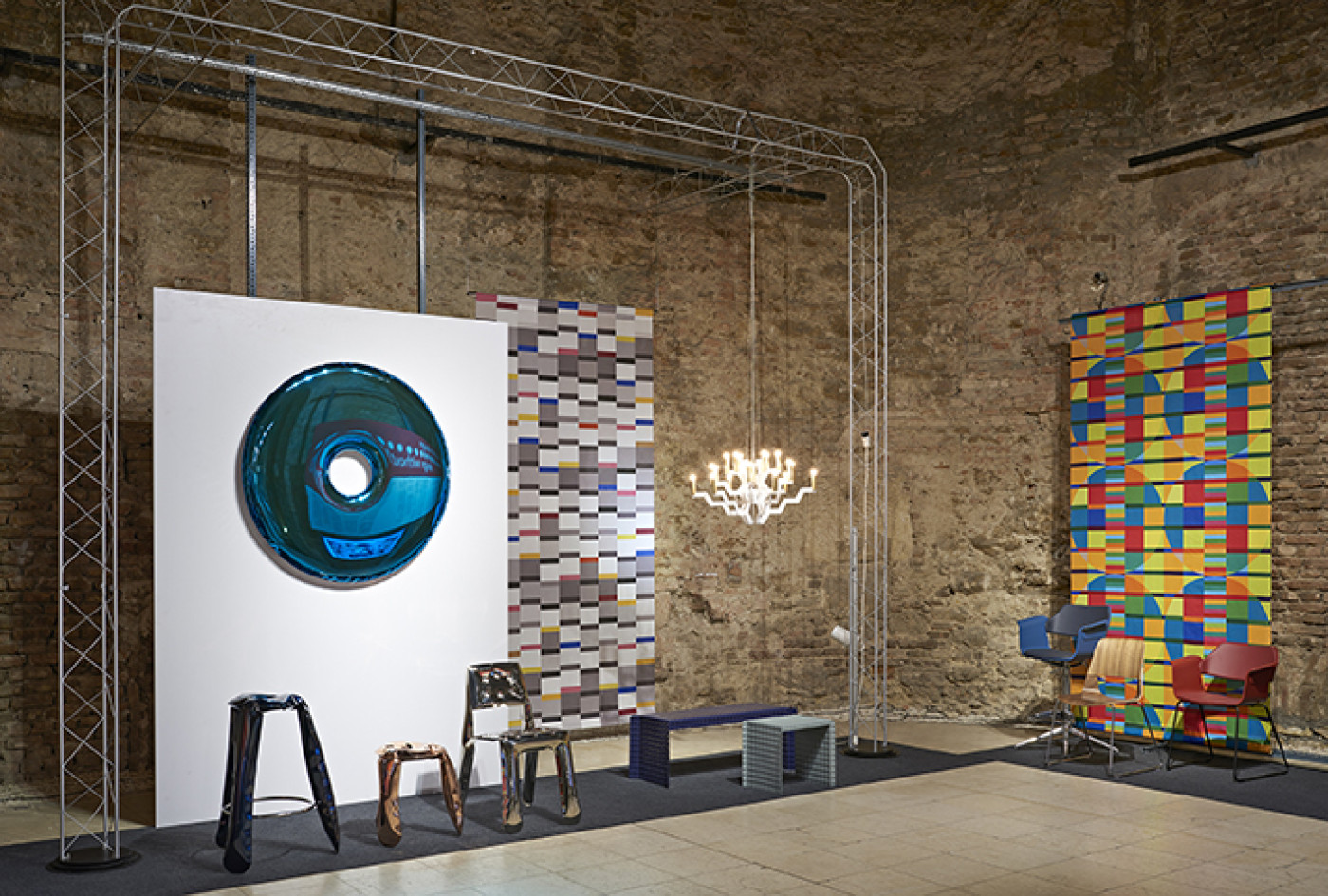 Kiscelli Múzeum, curators: Szilvia Szigeti and Tamás Radnóti
Budapest, Hungary
2020
"La Manufacture a labour of love"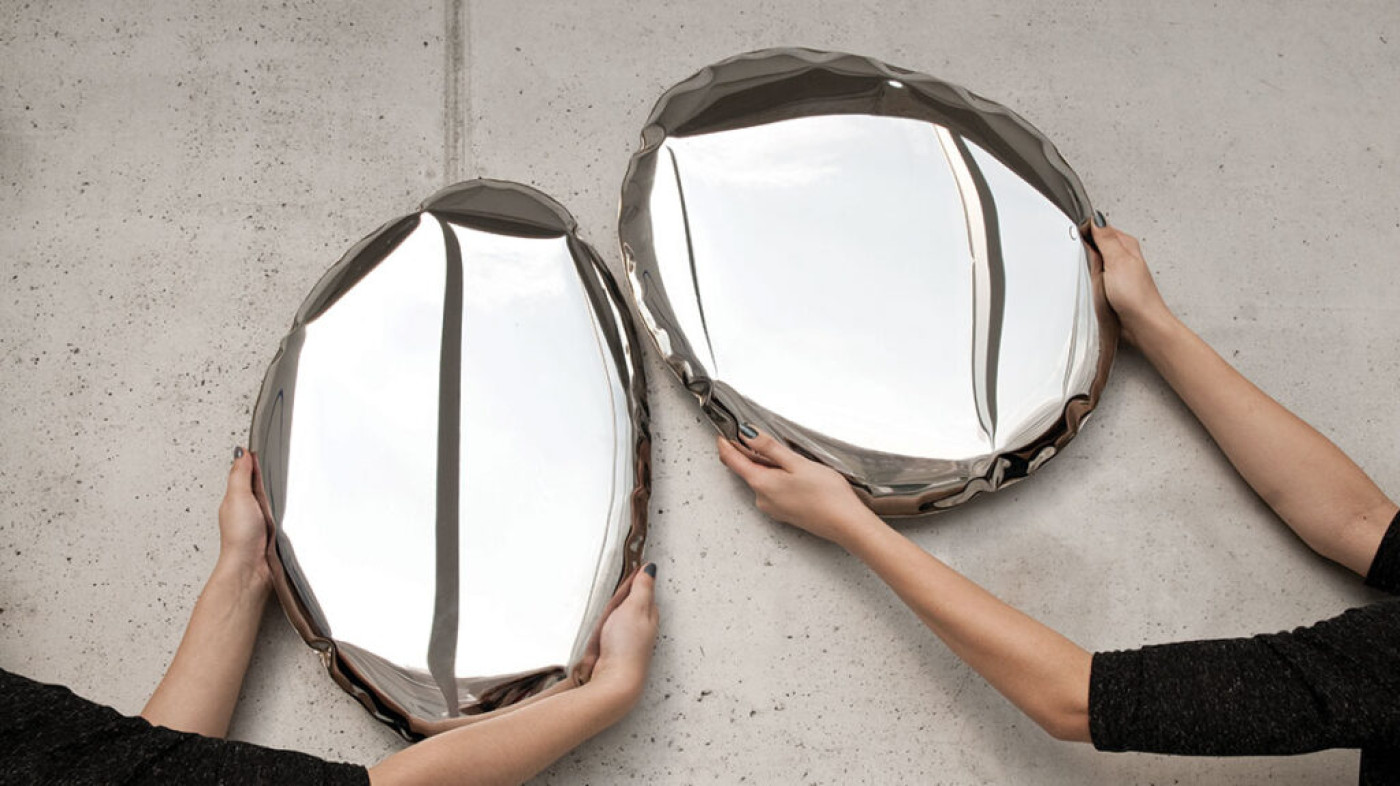 Gare Saint Sauveur, Lille, The Design Capital, curators: Lidewij Edelkoort and Philip Fimmano
Lille, France
2010
Baden State Museum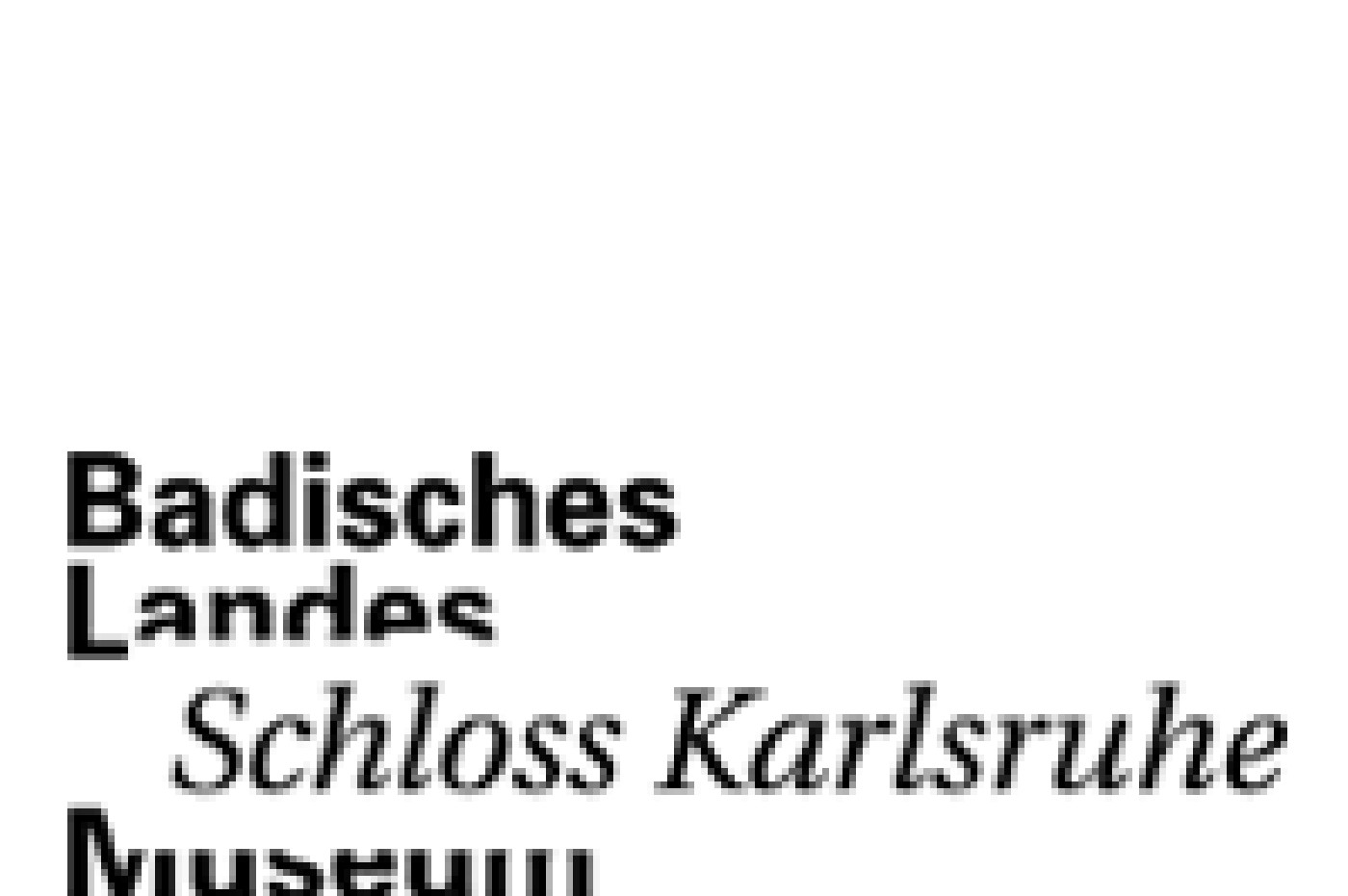 Germany
2010
Victoria & Albert Museum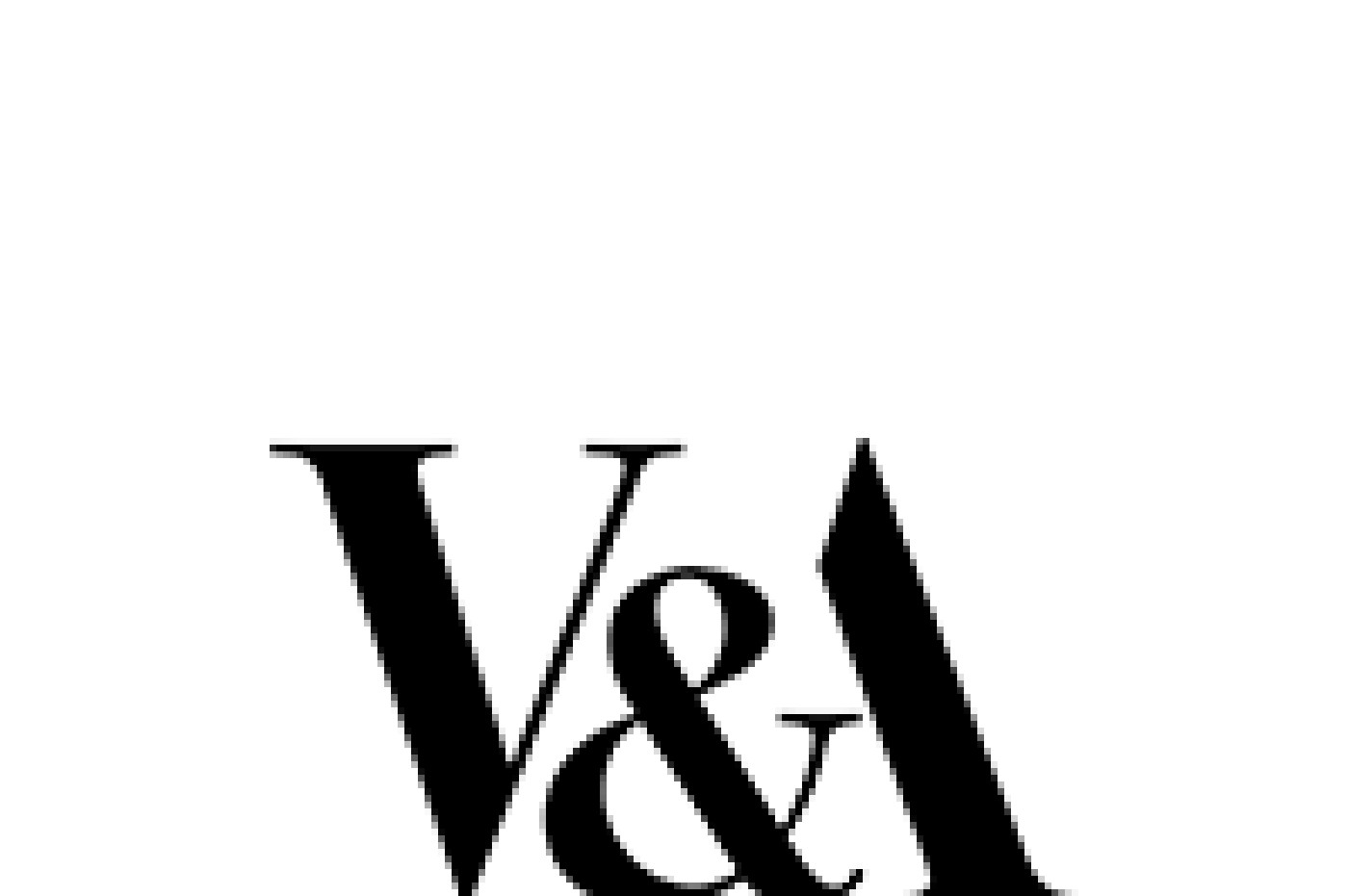 Great Britain
2011
Centre Pompidou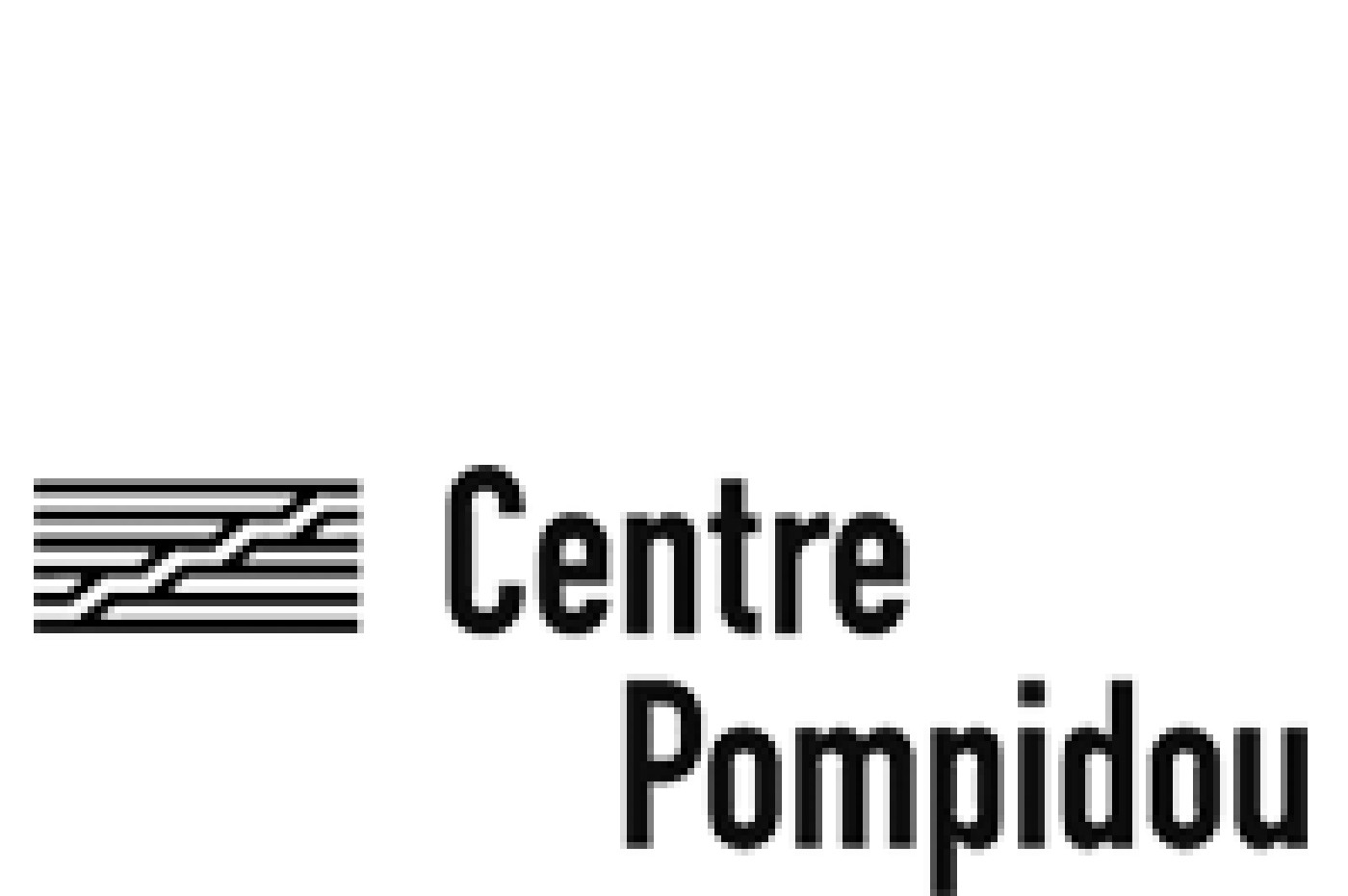 France
2011
Pinakothek der Moderne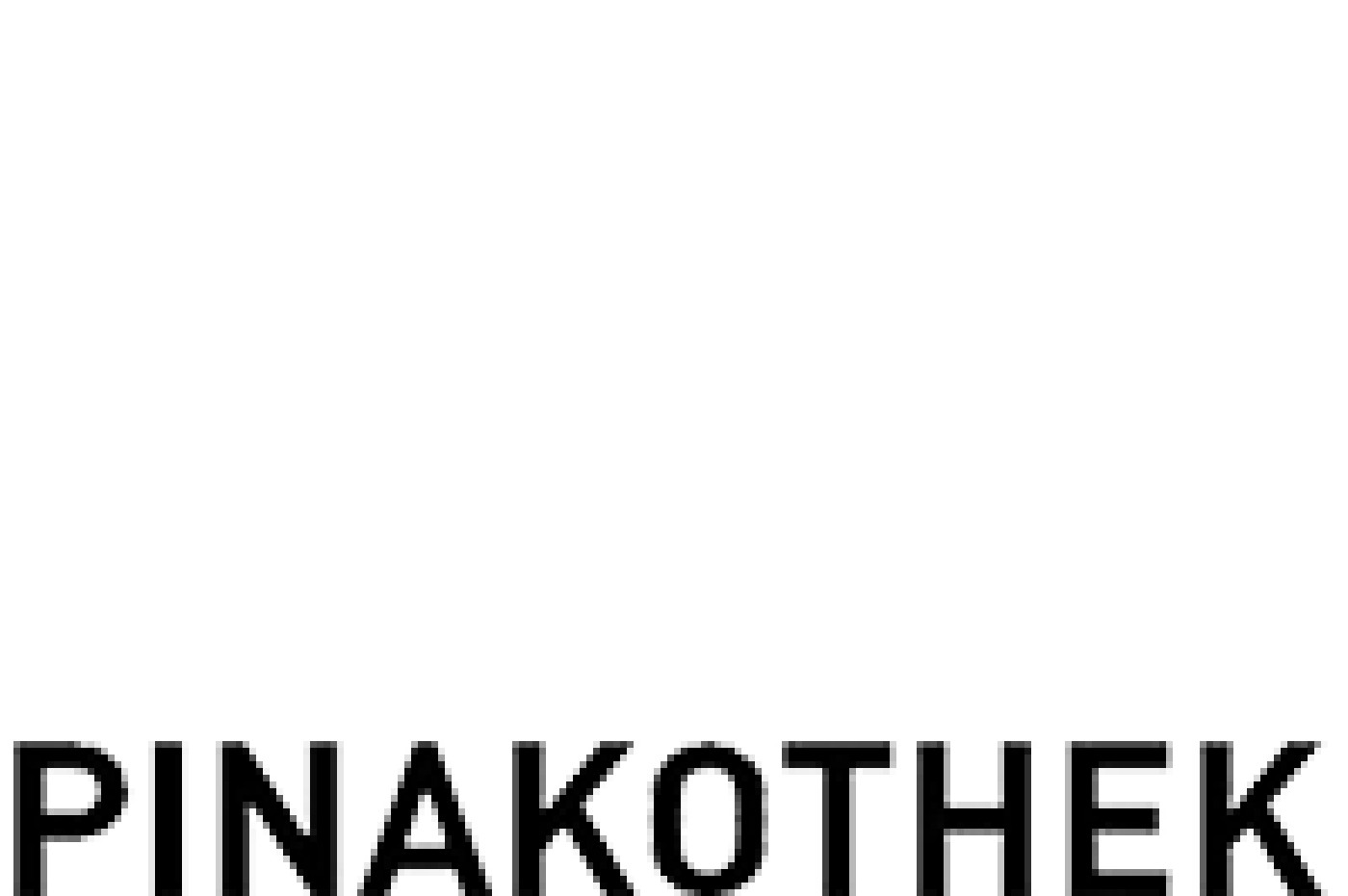 Germany
2012
Holon Design Museum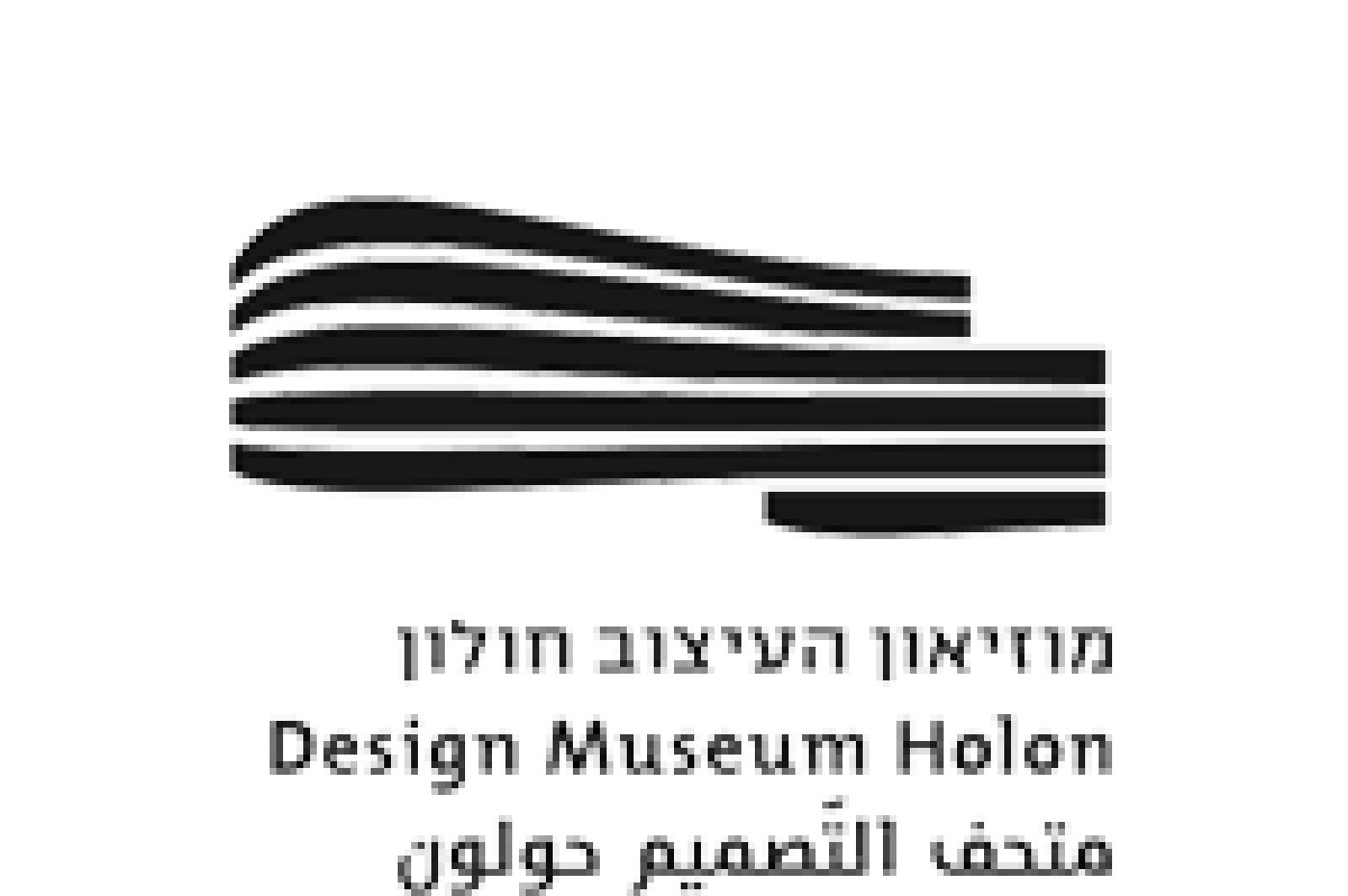 Israel
2012
Musee des Beaux-Arts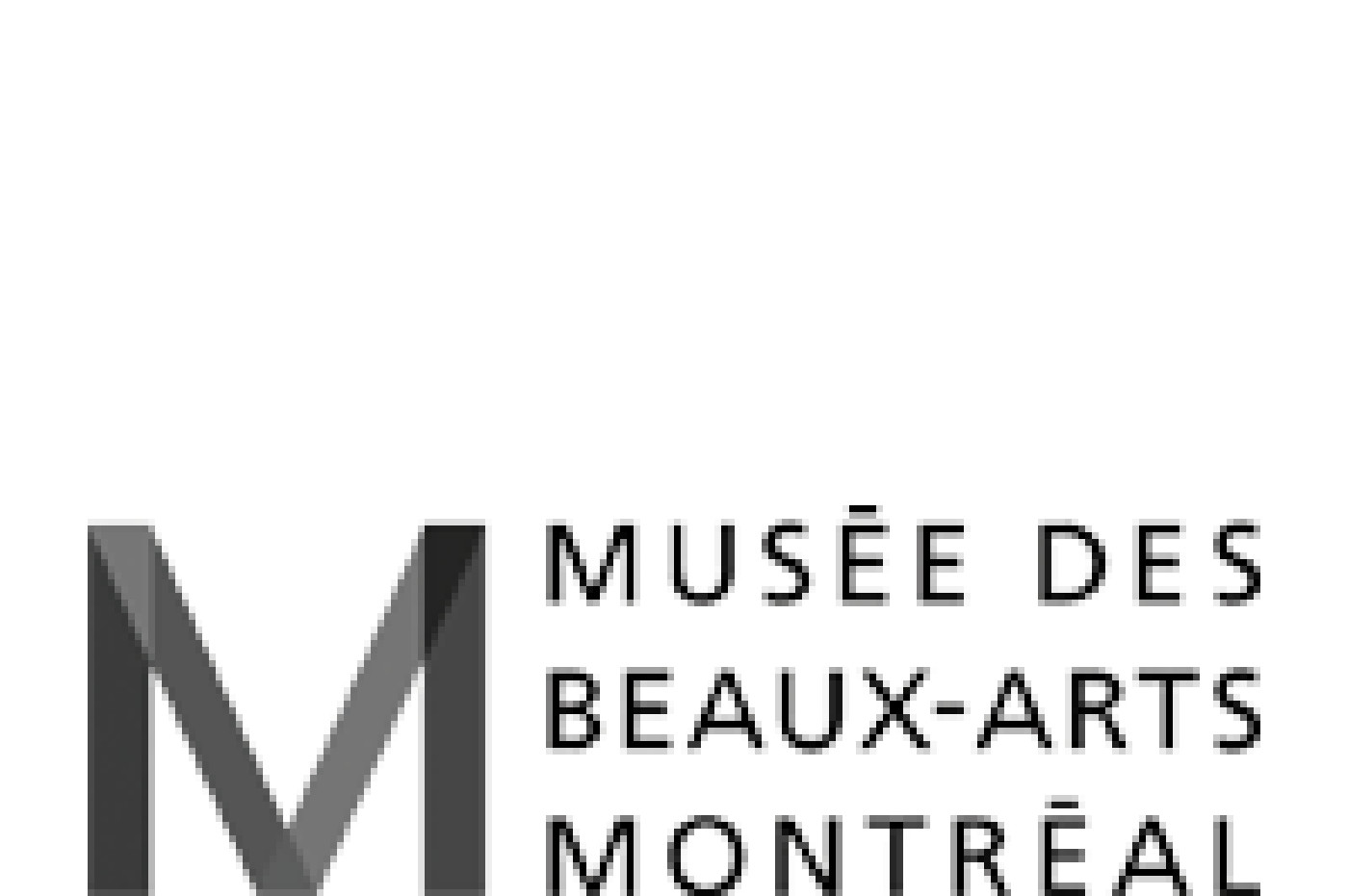 Canada
2013
Zurich Design Museum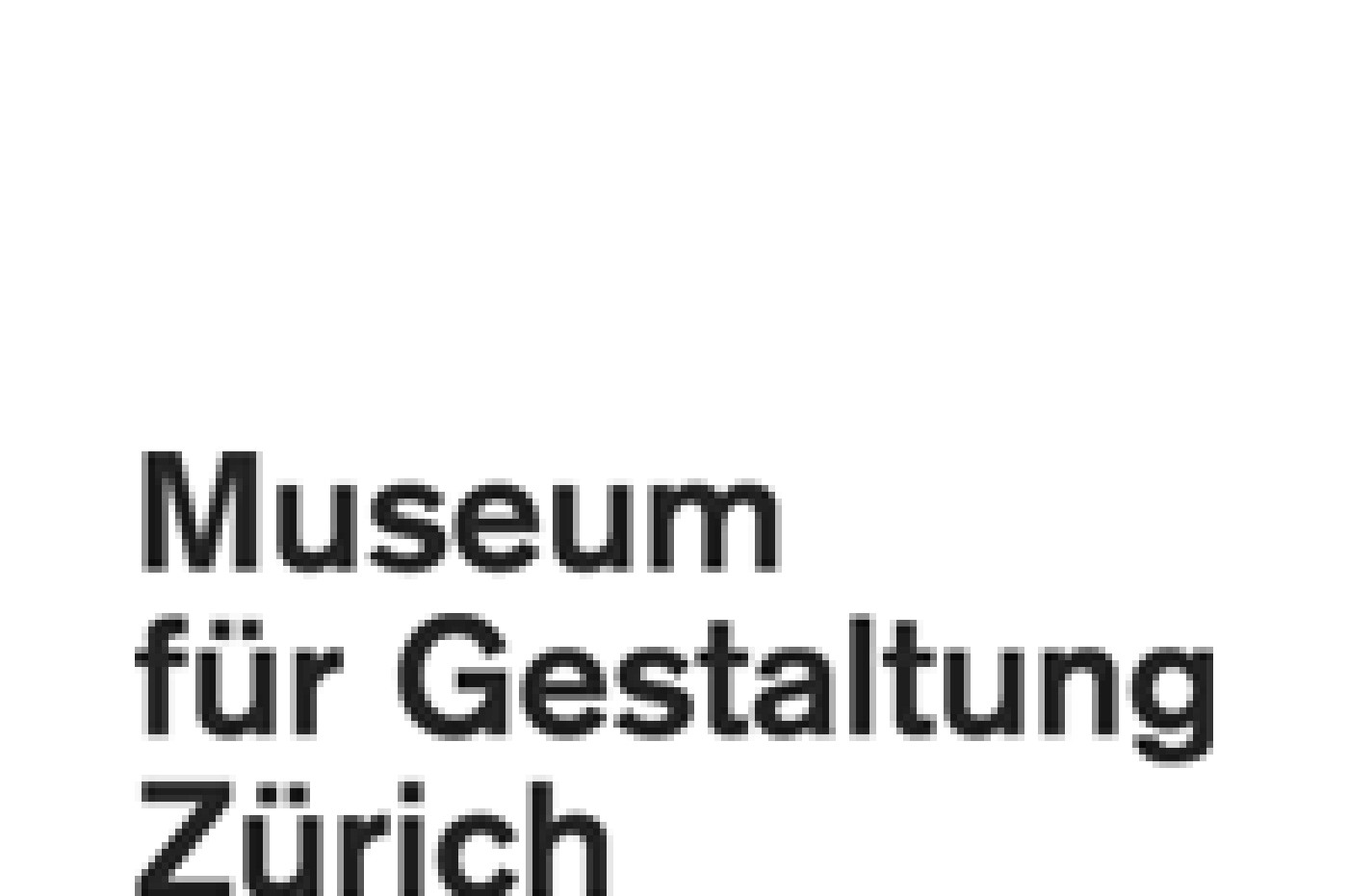 Switzerland
2014
Museum Jerke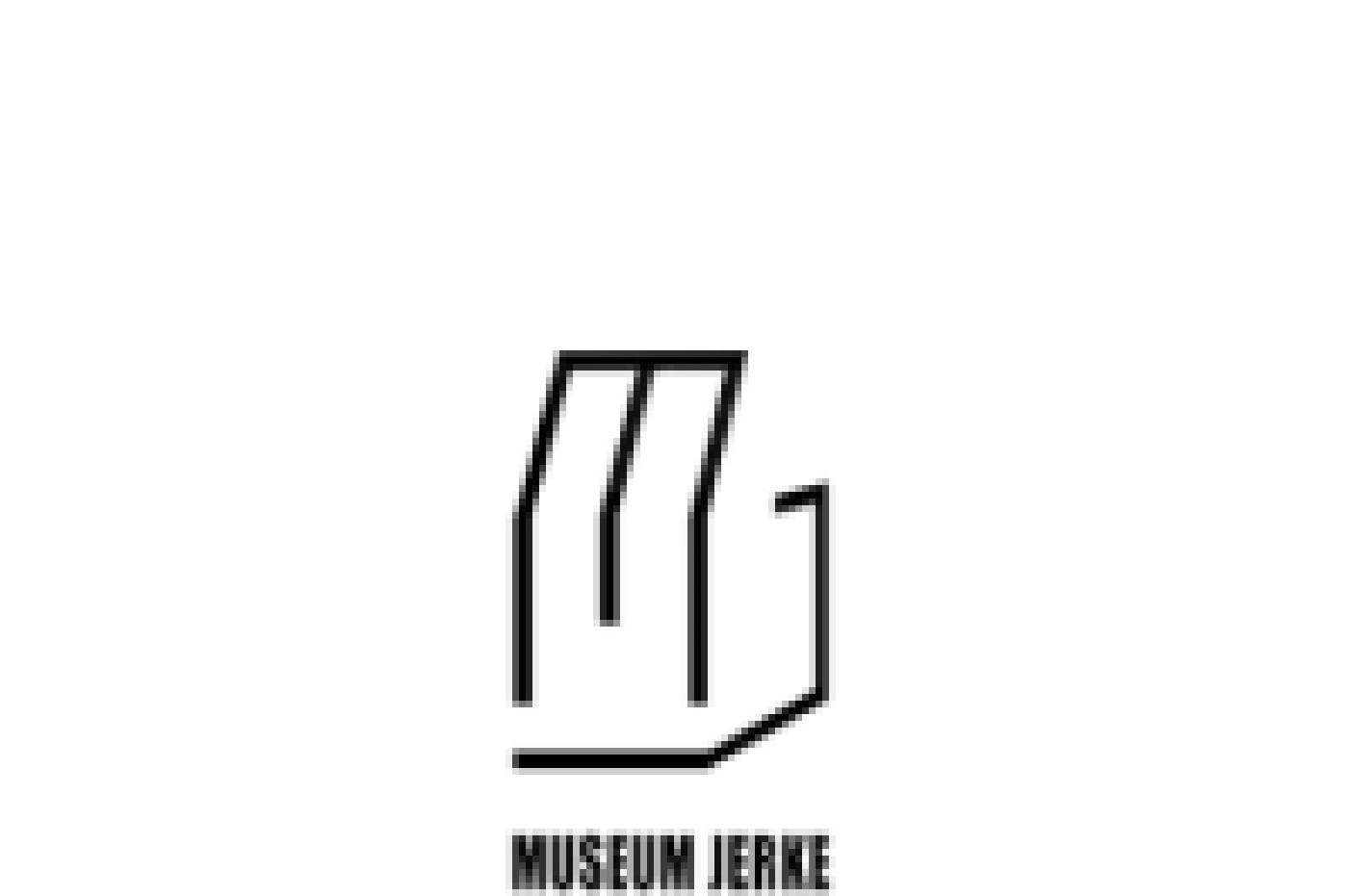 Germany
2015
Denver Art Museum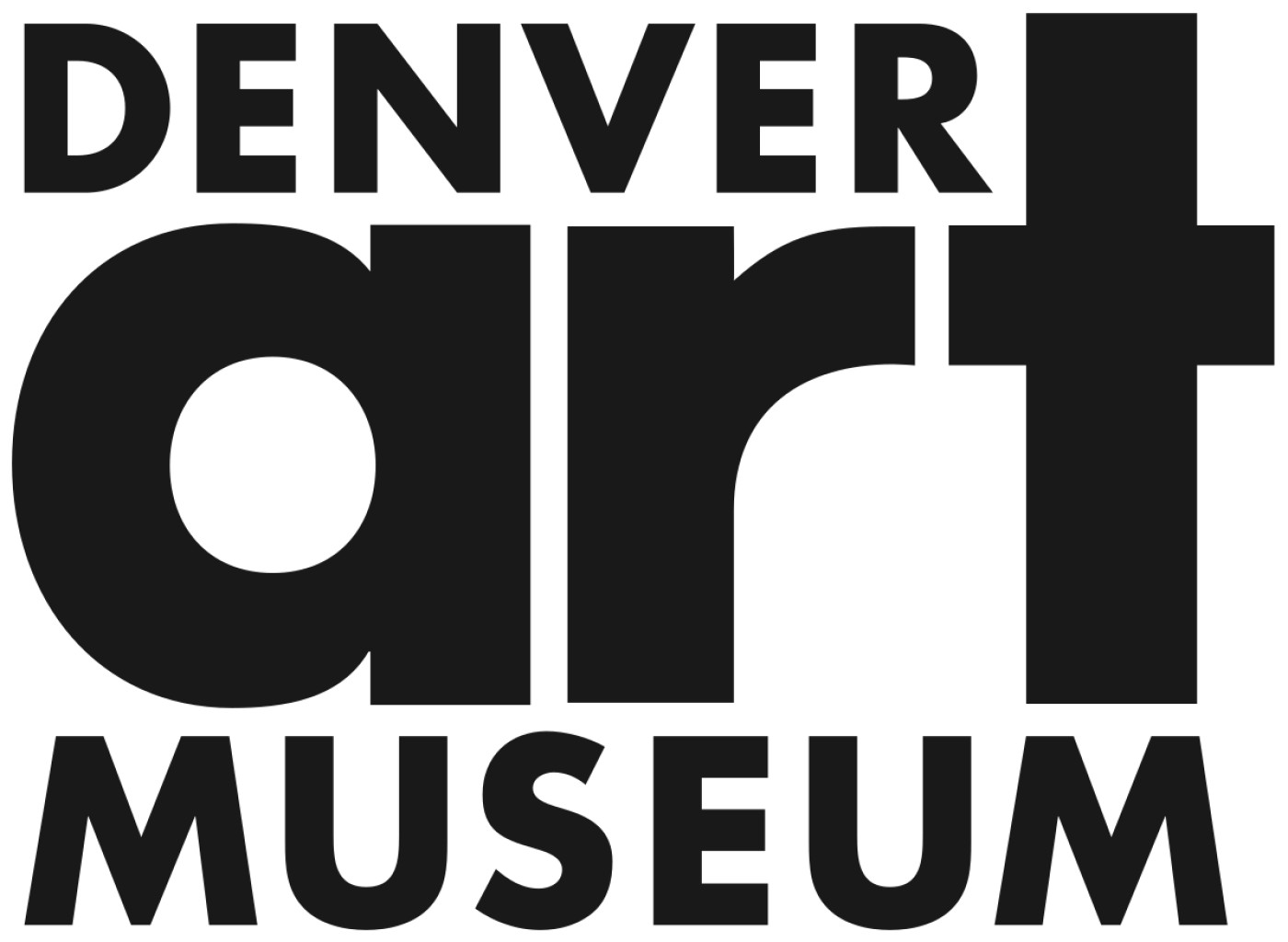 USA
2016
Vitra Design Museum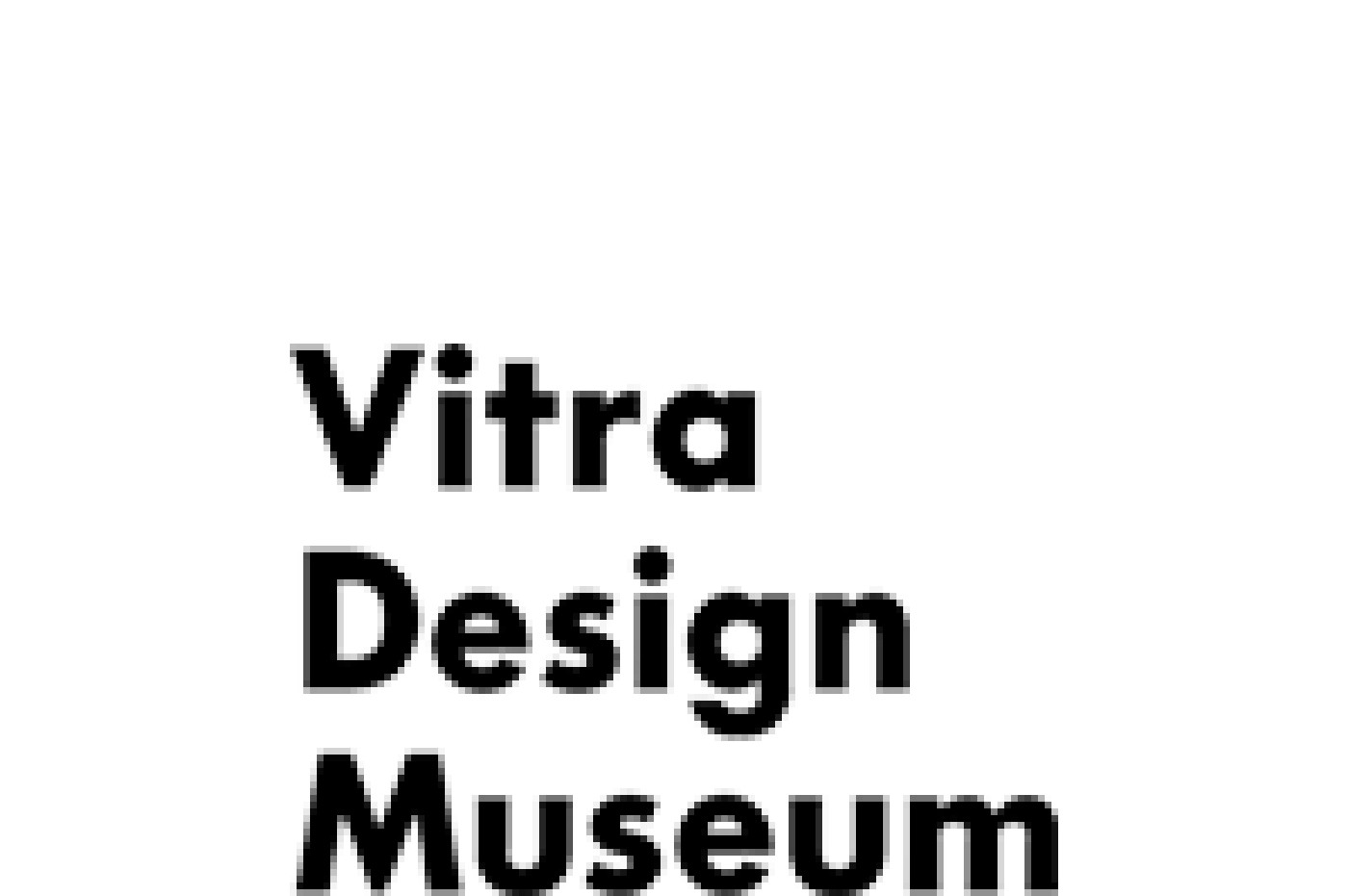 Germany
2016
National Museum of History and Art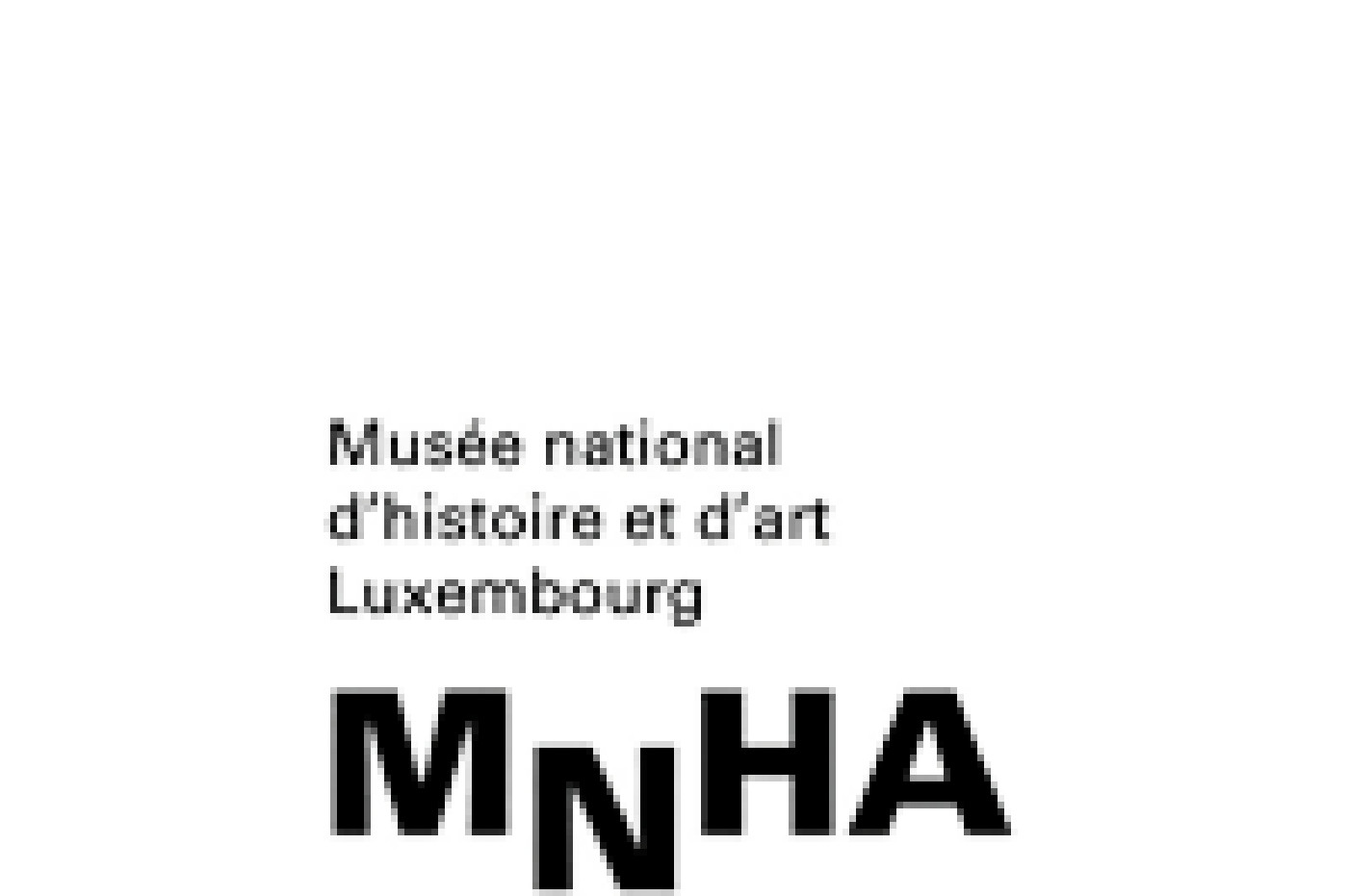 Luxembourg
2016
Museum of Copper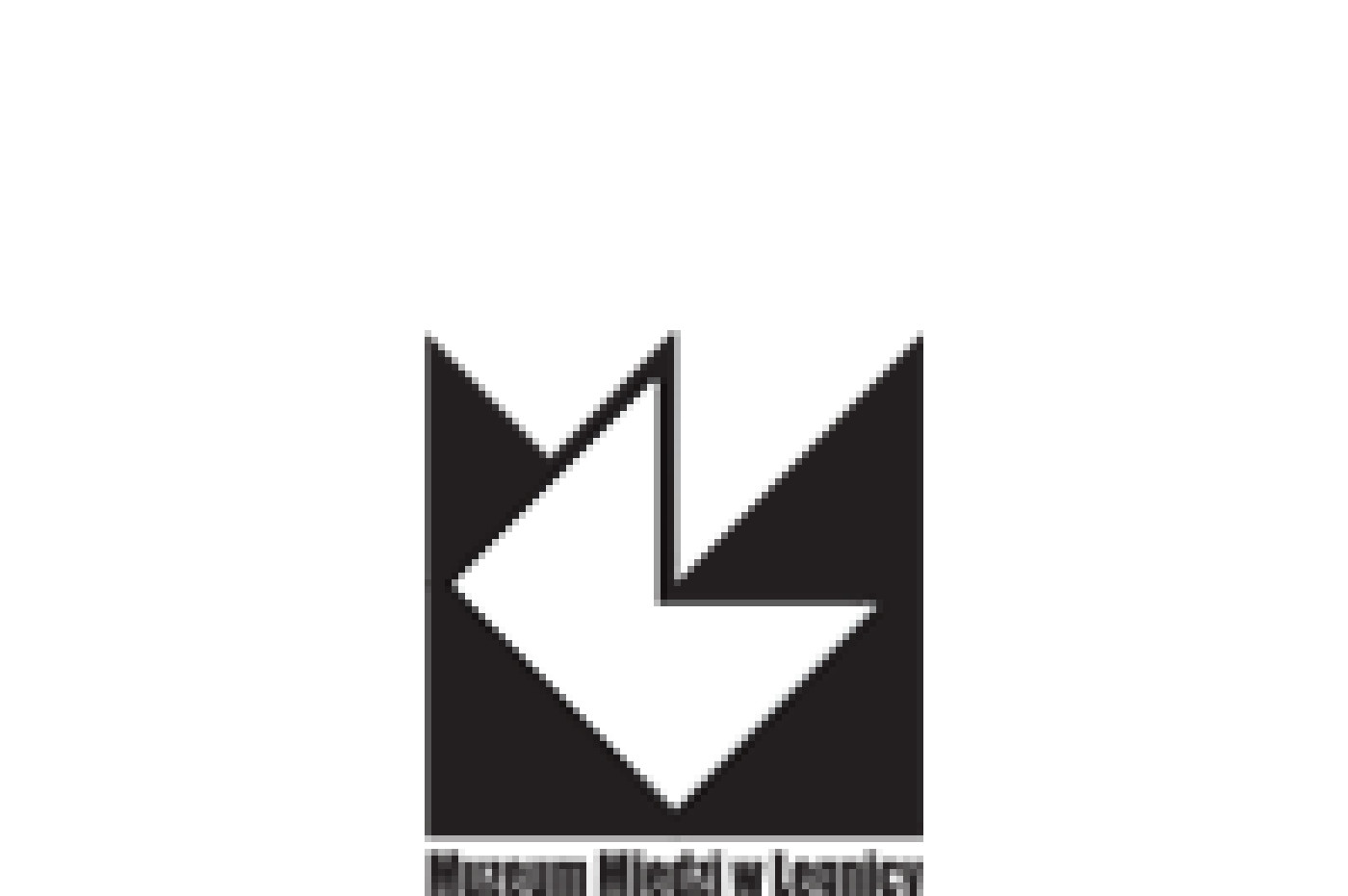 Poland
2016
Museo Nazionale Della Scienza E Della Tecnologia Leonardo Da Vinci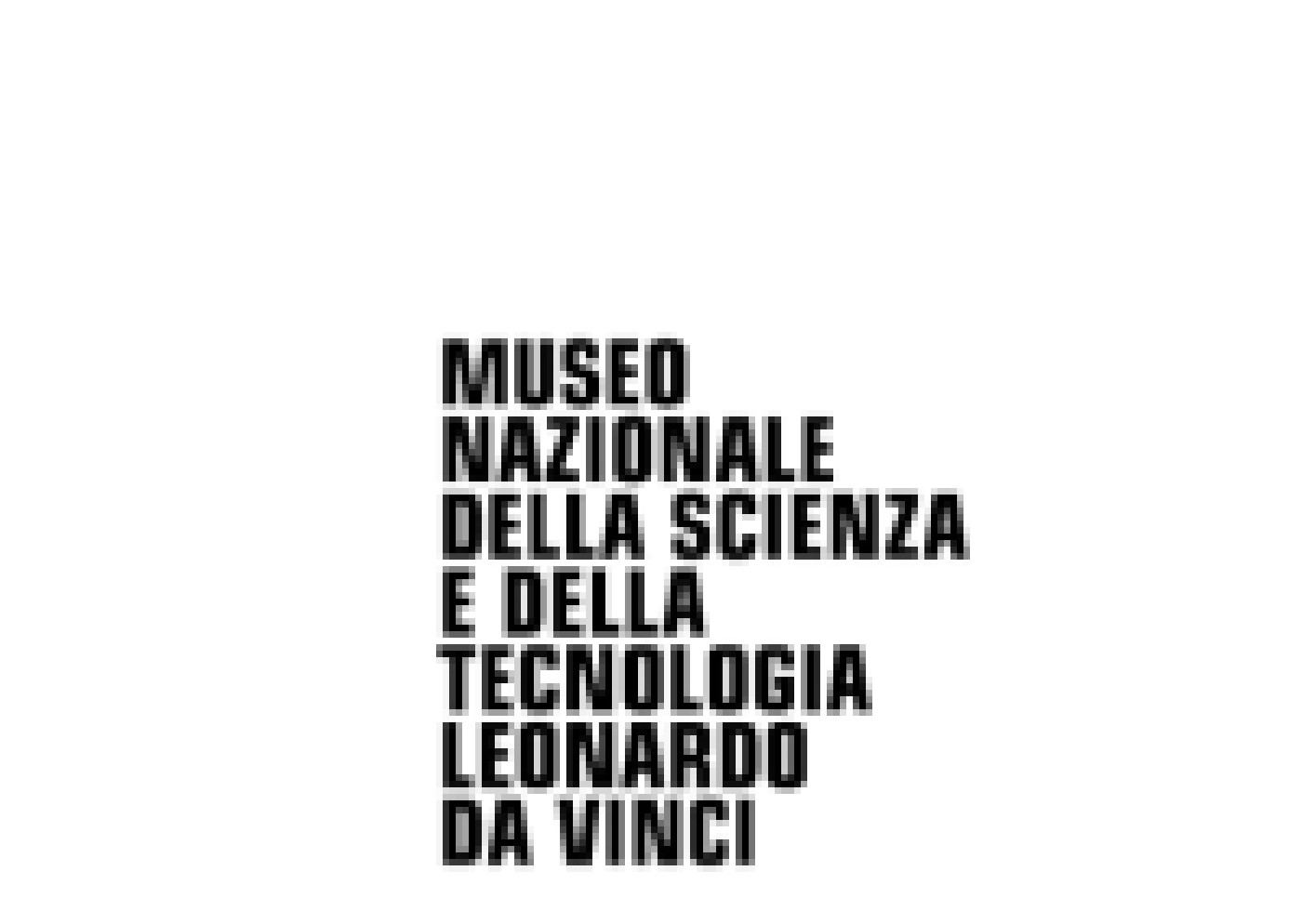 Italy
2016
Four Domes Pavilion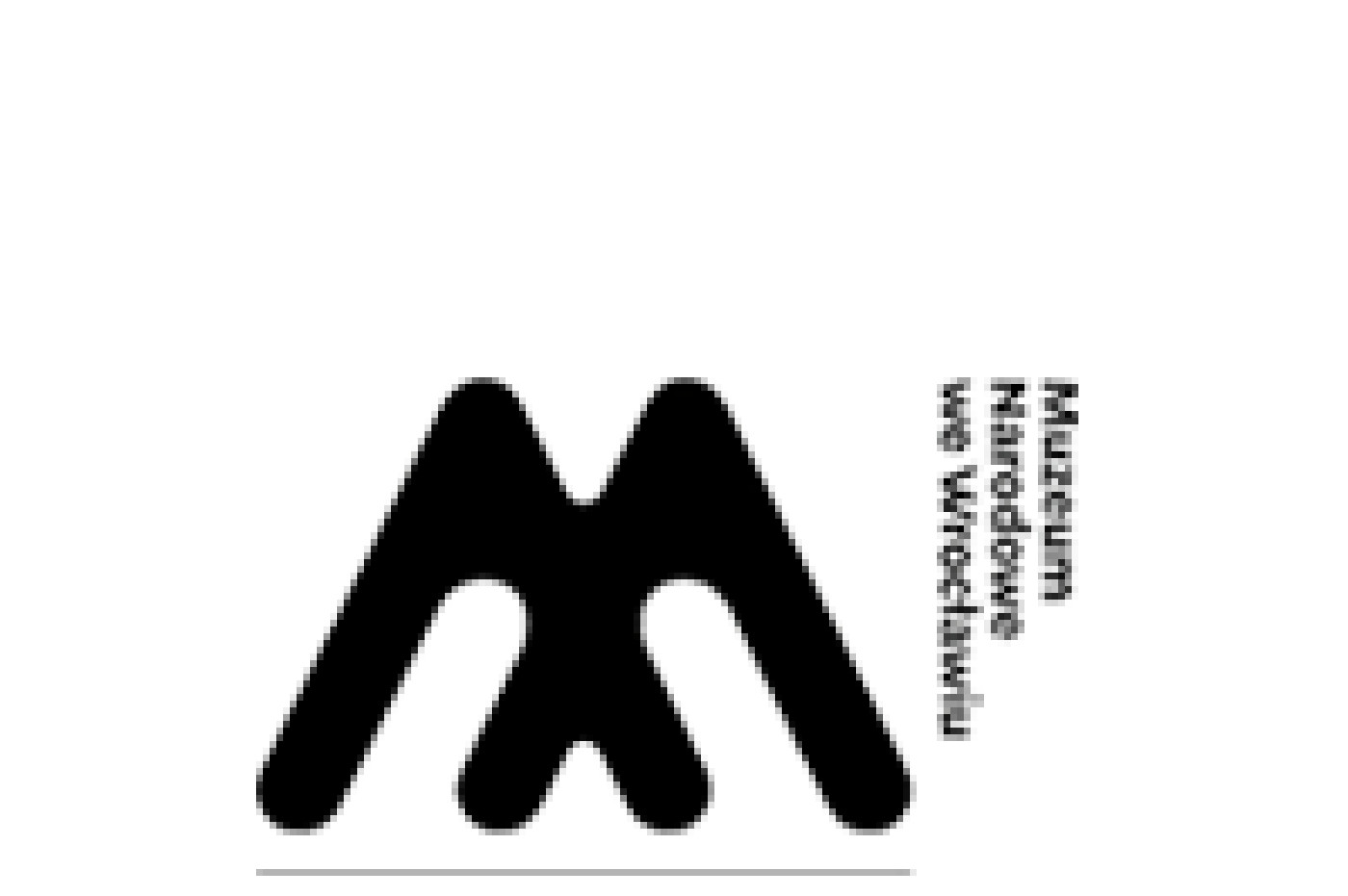 Poland
2017
Museu Nacional do Conjunto Cultural da República
Brasil
2017
National Museum in Warsaw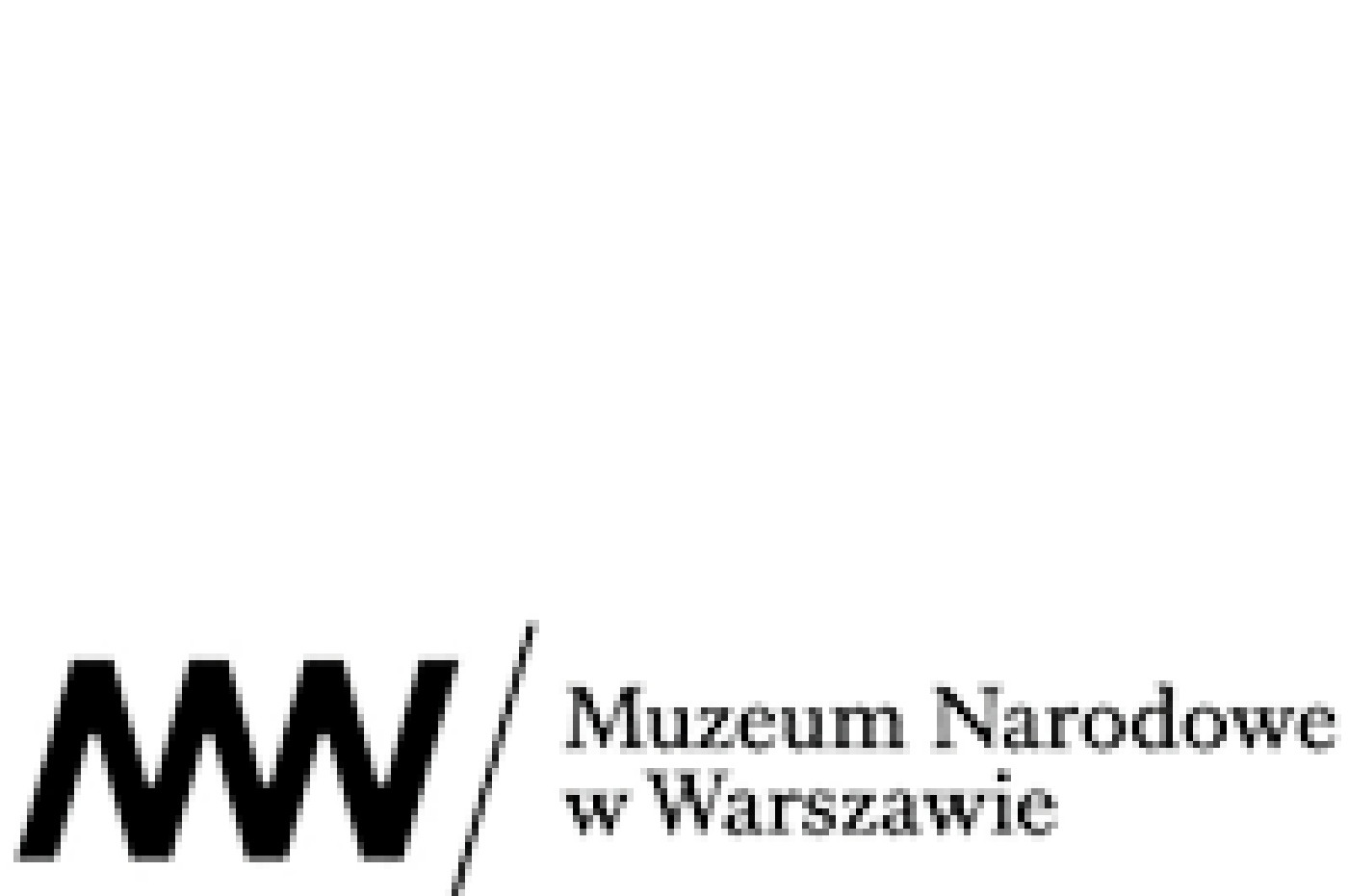 Poland
2017
City Museum of Gdynia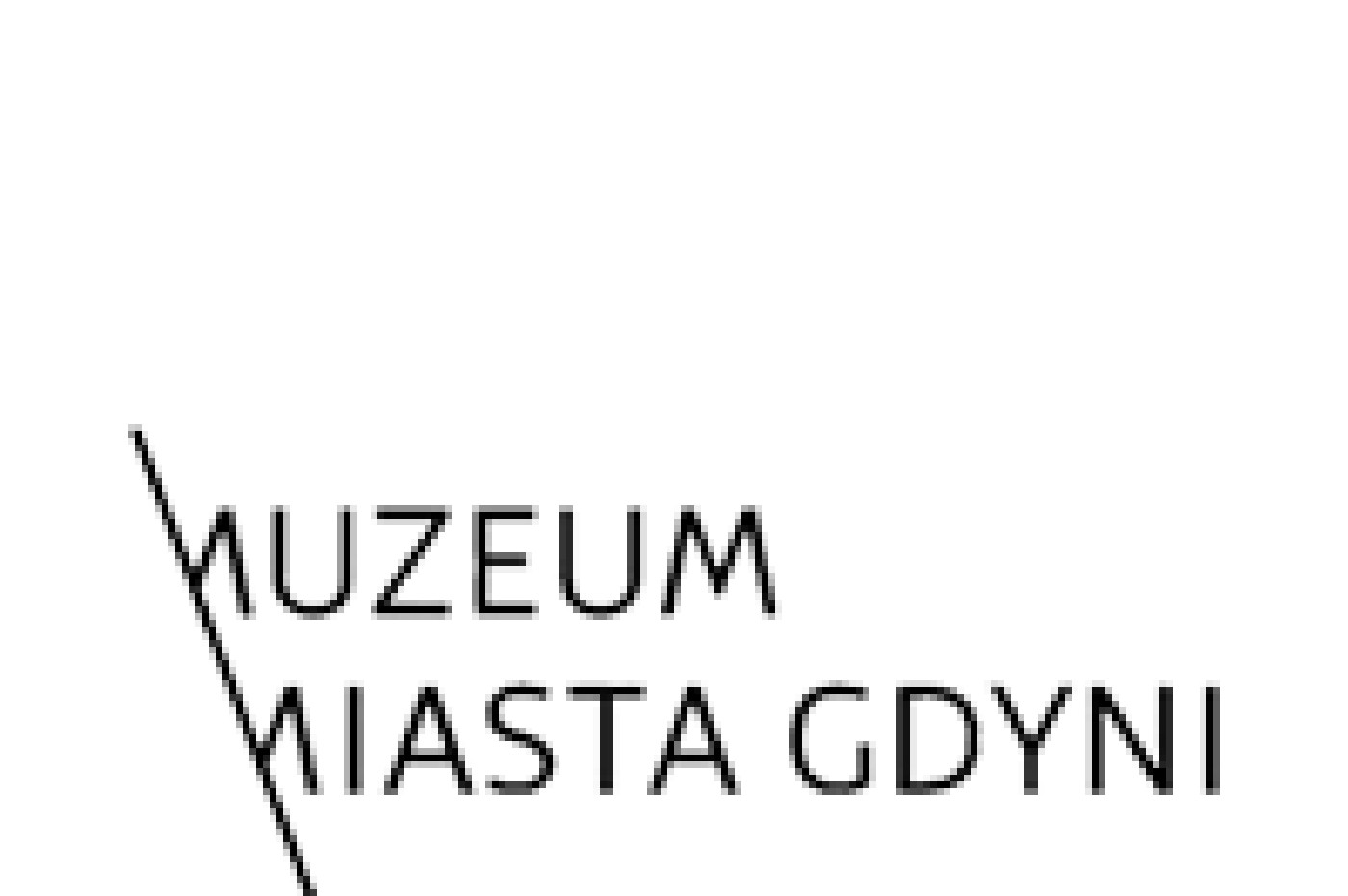 Poland
2018
National Museum in Cracow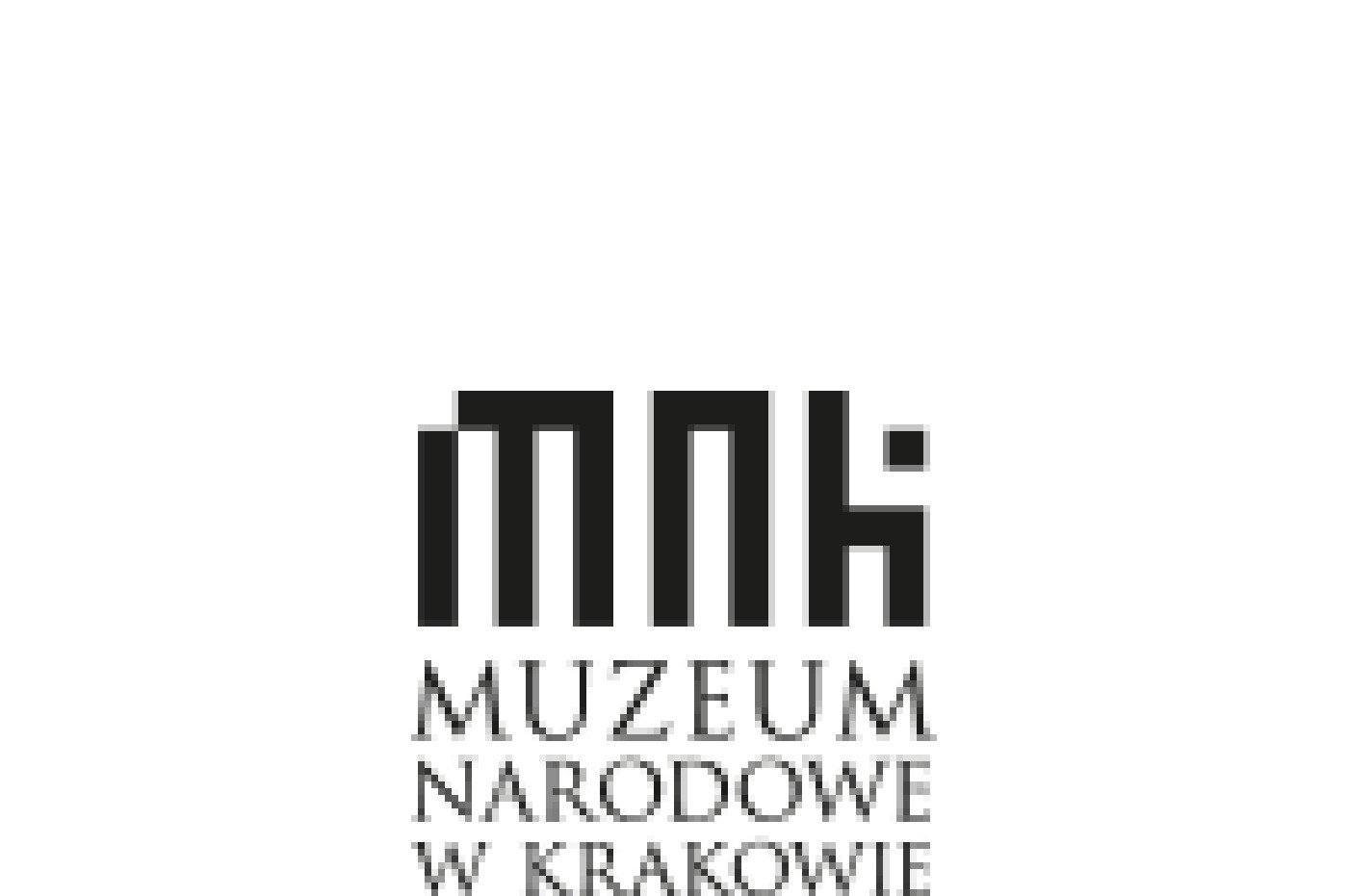 Poland
2020
City Museum of Wrocław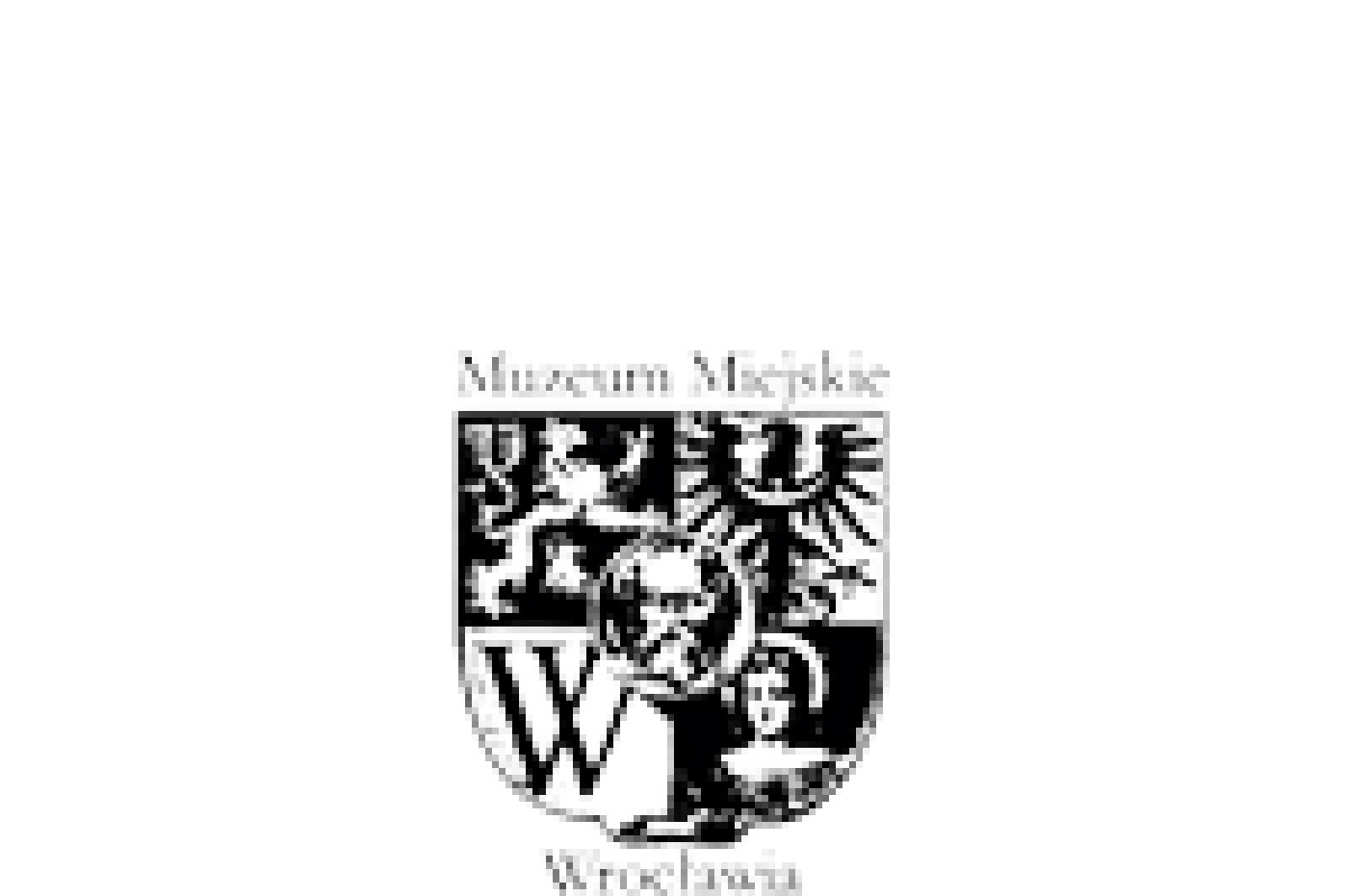 Poland