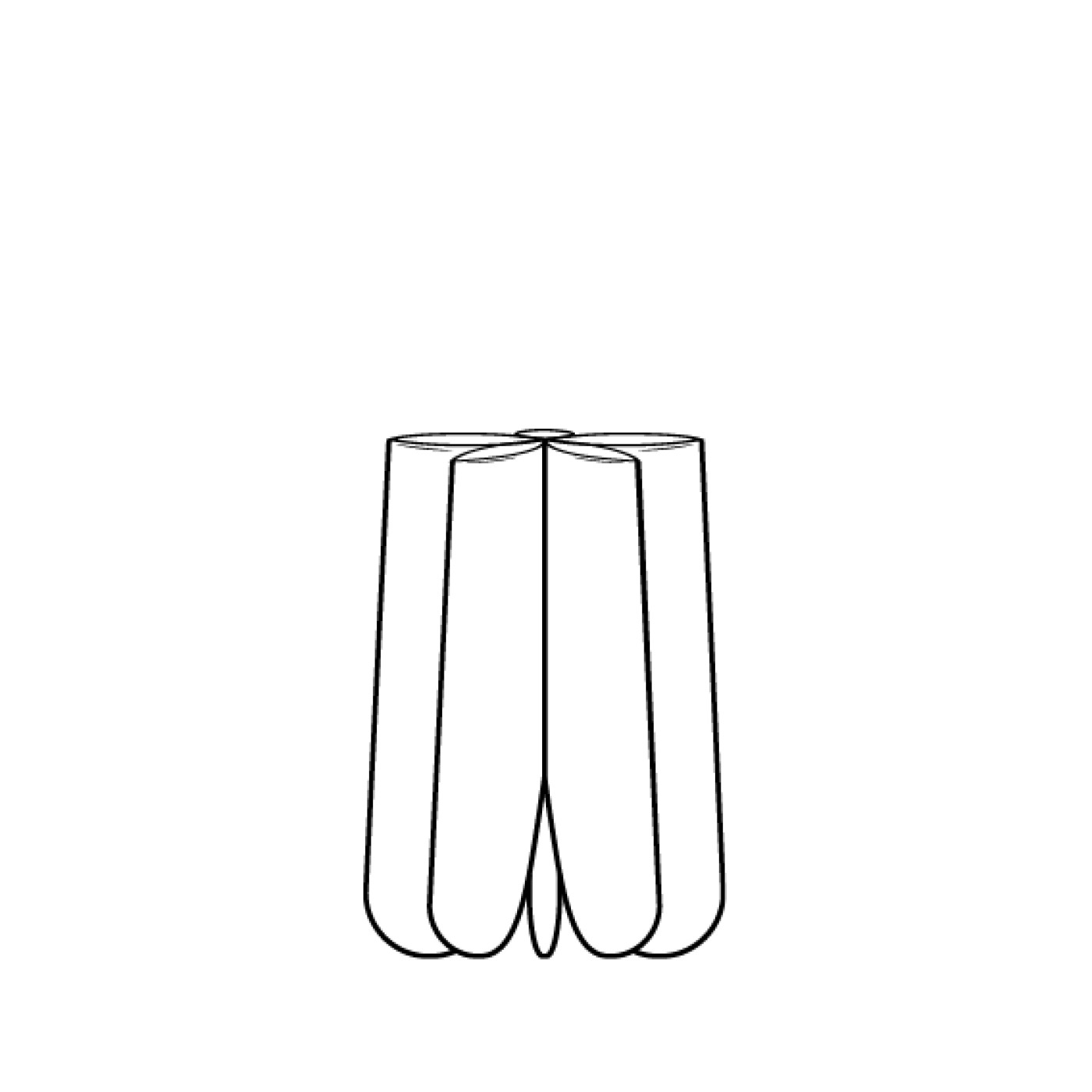 Dimensions
Height: 20.00 cm7.87 inch
Weight: 0.90 kg1.98 lb
Gross dimensions (with packaging)
Height: 23.00 cm8.86 inch
Width: 21.00 cm8.07 inch
Depth: 33.00 cm12.80 inch
Weight: 1.00 kg3.08 lb
Collection Zieta Collection
* weights, shapes and dimensions may vary, this is a characteristic feature of FiDU products


The colours visible on the screen may be presented differently depending on your monitor settings and screen resolution. Therefore we cannot guarantee an exact match between the colours you see on the screen and the colours of the actual products.
Flower-like vessel
The ROTATION VASE is the essence of harmonious repetition. The flower-like geometrical composition around the vessel's axis leads the narrative. The vase determines the unobvious directions of plant stems. It is a steel form flirting with compositions.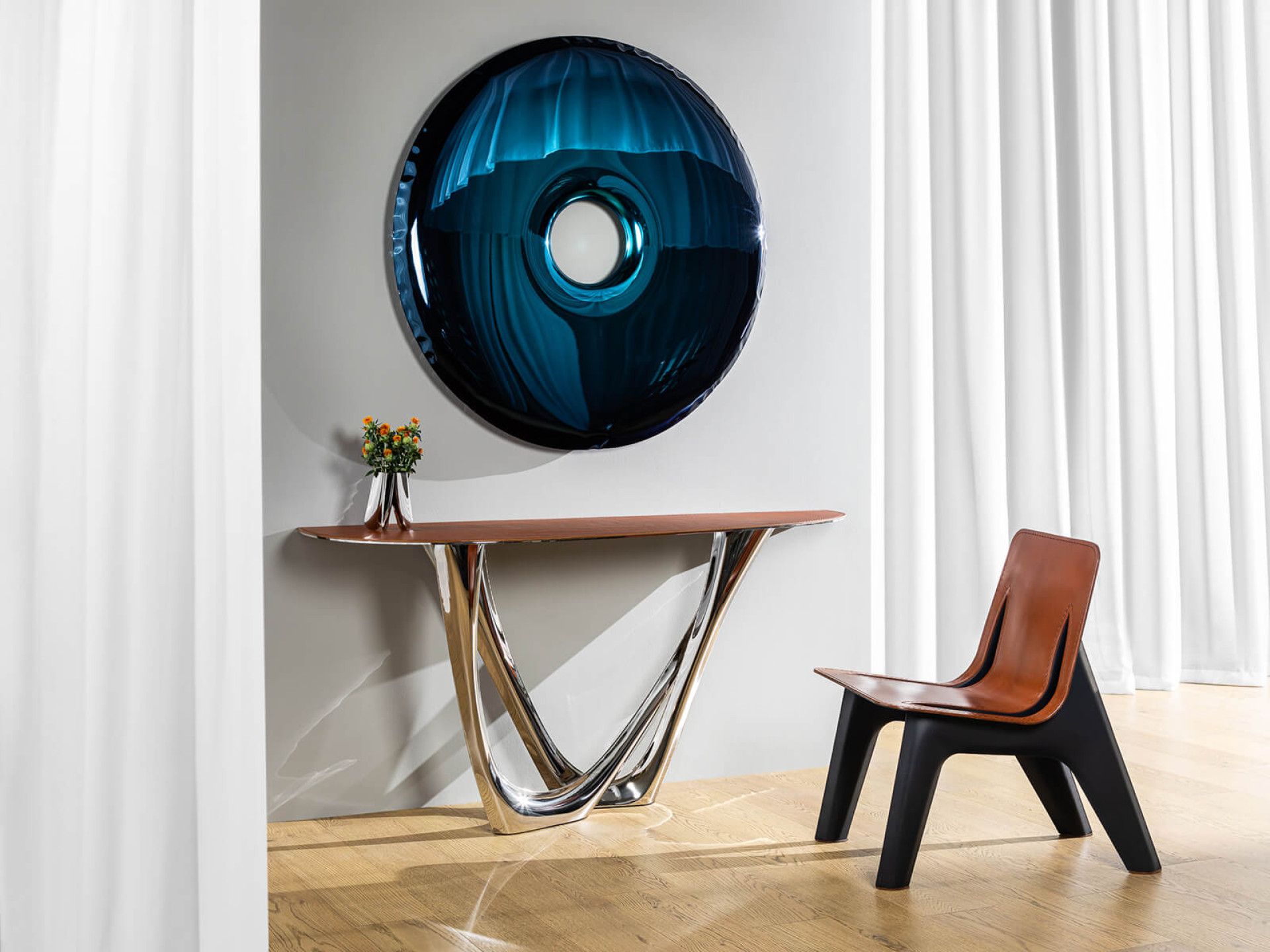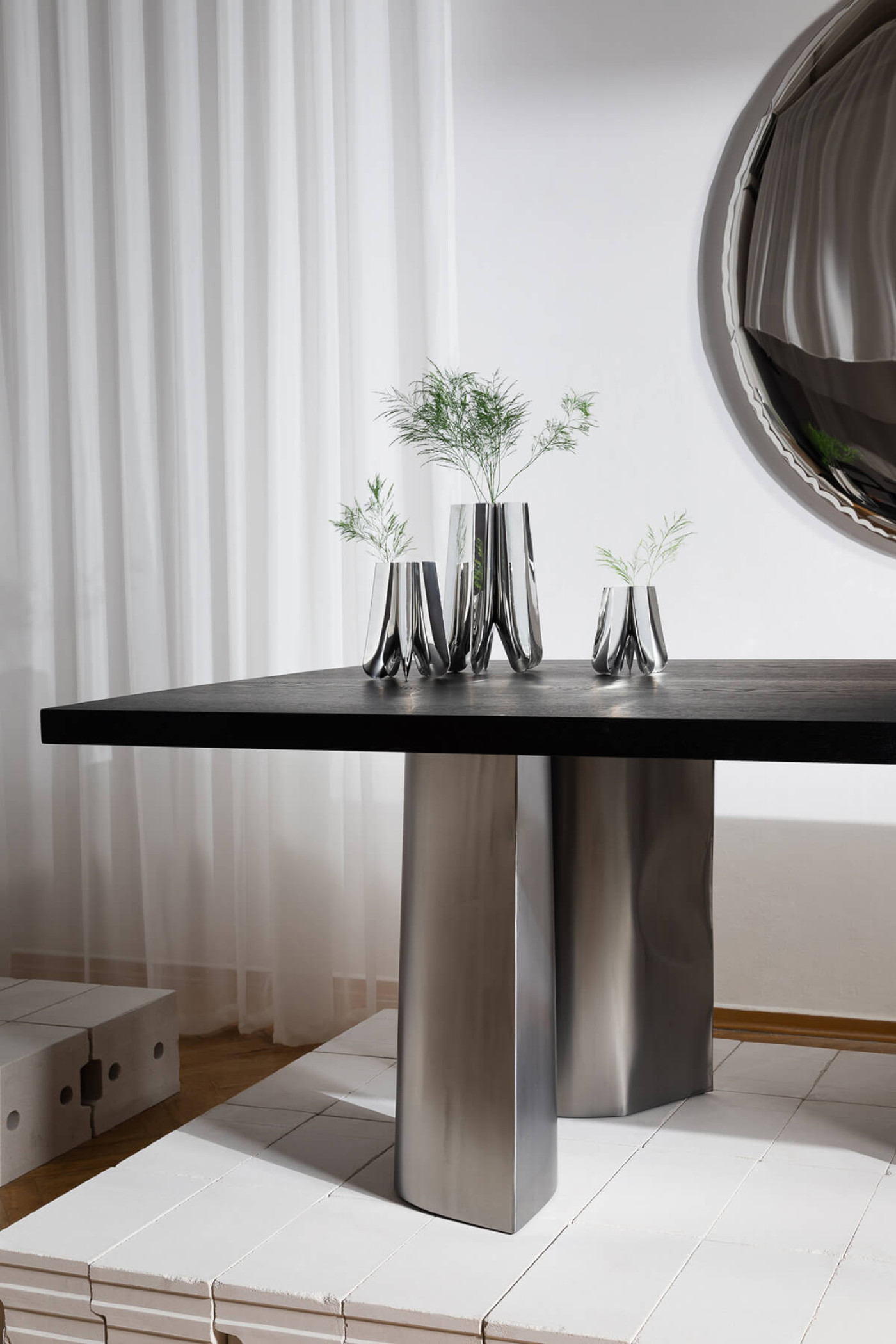 Challenging nature
The ROTATION vase is the result of a challenge we set ourselves in terms of form and functionality. By optimizing the parameters, we have achieved the shape of a base, which, despite having limited contact with the ground on its edges only, forms a stable and unconventional vessel. The pieces that compose the ROTATION vase both from the top and the bottom resemble the petals of the crown of a capitulum inflorescence. This is our bionic interpretation of the radial symmetry of organisms—that is why the ROTATION vase is a flower-like vessel.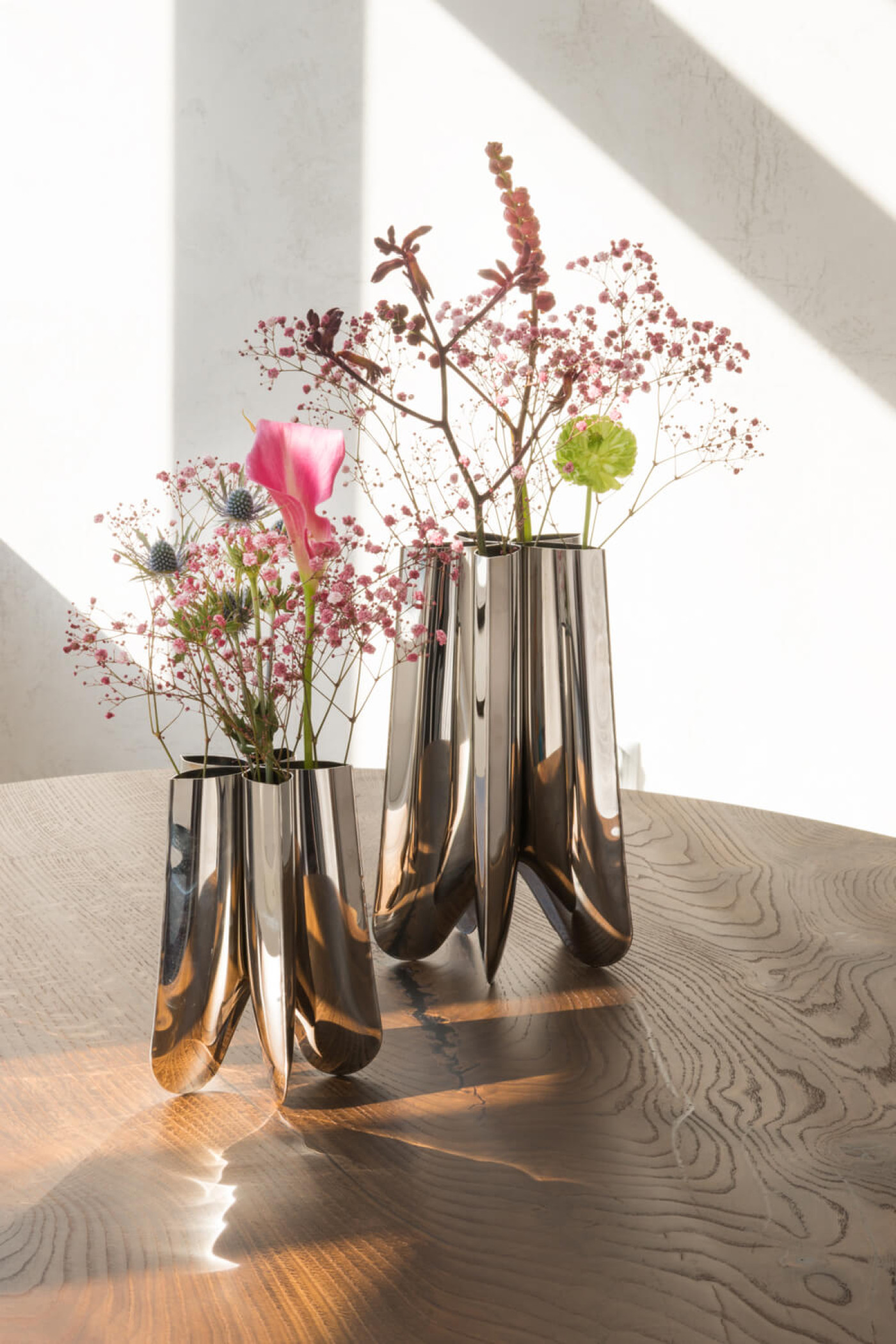 At the same time, the form of the ROTATION vase is a challenge for florists. The vase defines the directions of the stems and gives a unique dimension to both individual flowers and entire compositions.
Get closer to reflections
Discover Our Collections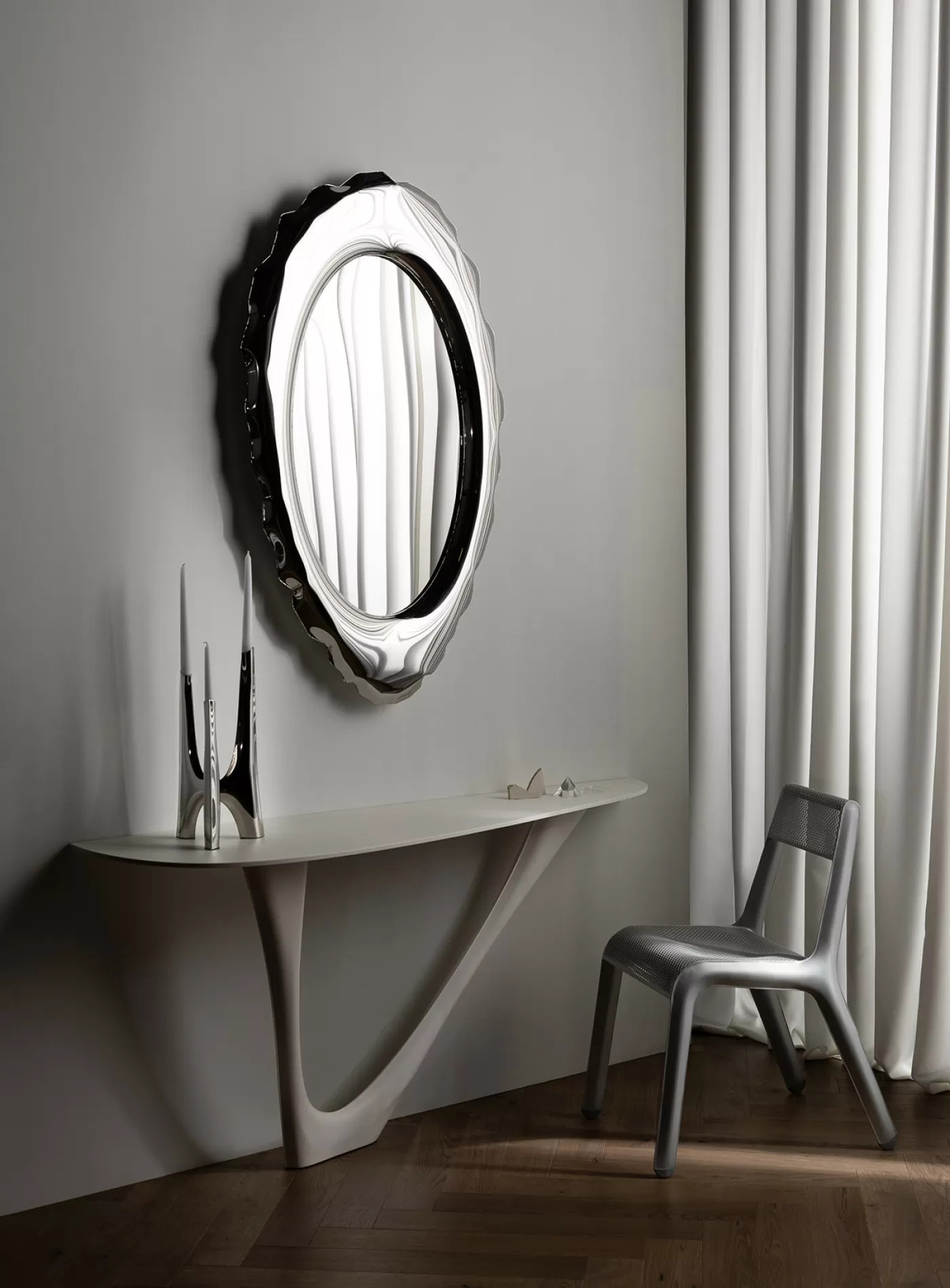 Zieta Collection
The outcome of transdisciplinary design based on experimenting with unique FiDU technology. The Zieta Collection, fresh, new, daring solutions that not only excite but also fire up the imagination, is based on controlled deformation—inflating flat, steel forms with compressed air.
Read more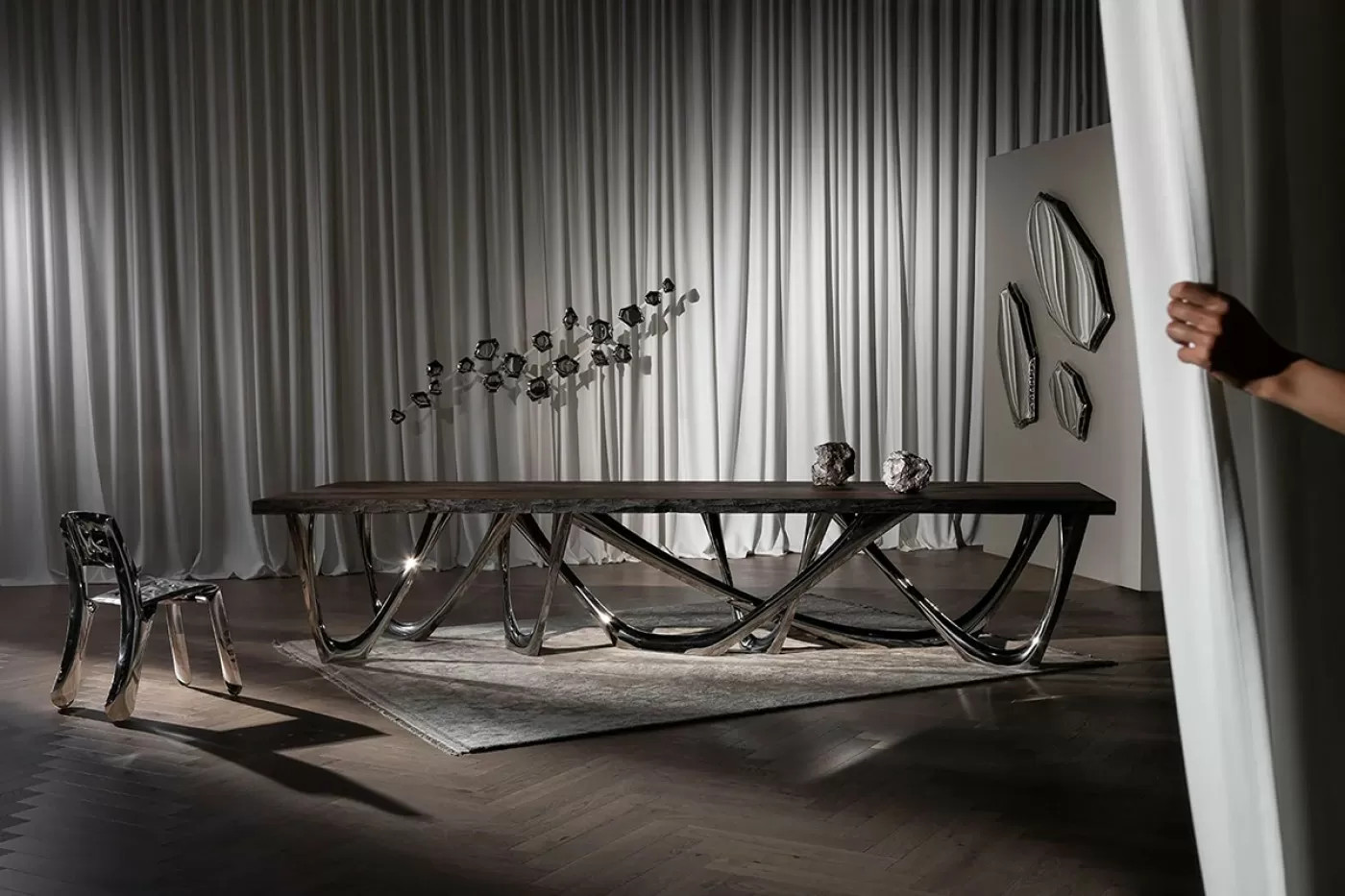 Studio's sellection
Complementary choice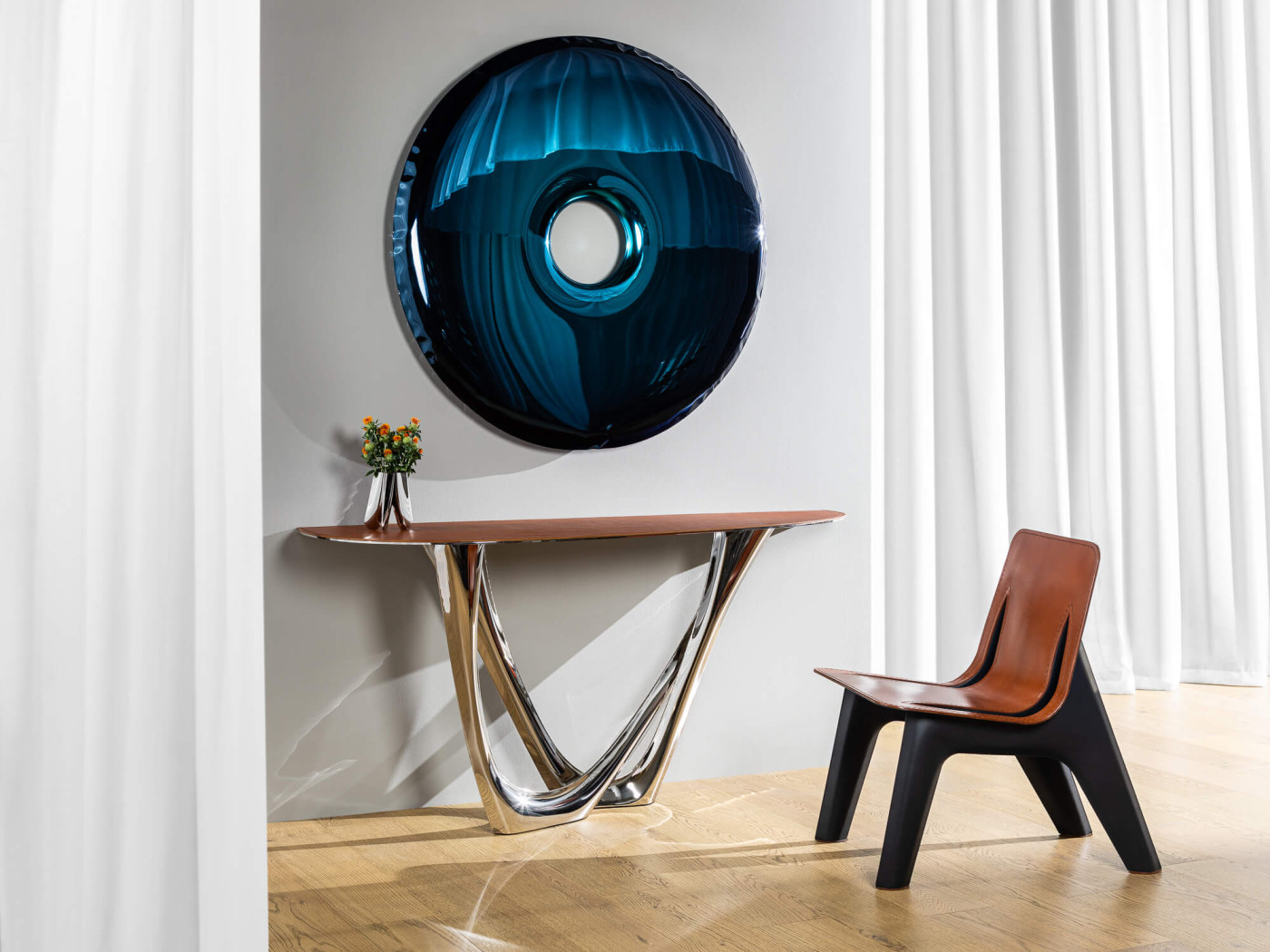 Muzeum Ziemi Lubuskiej and BWA in Zielona Góra