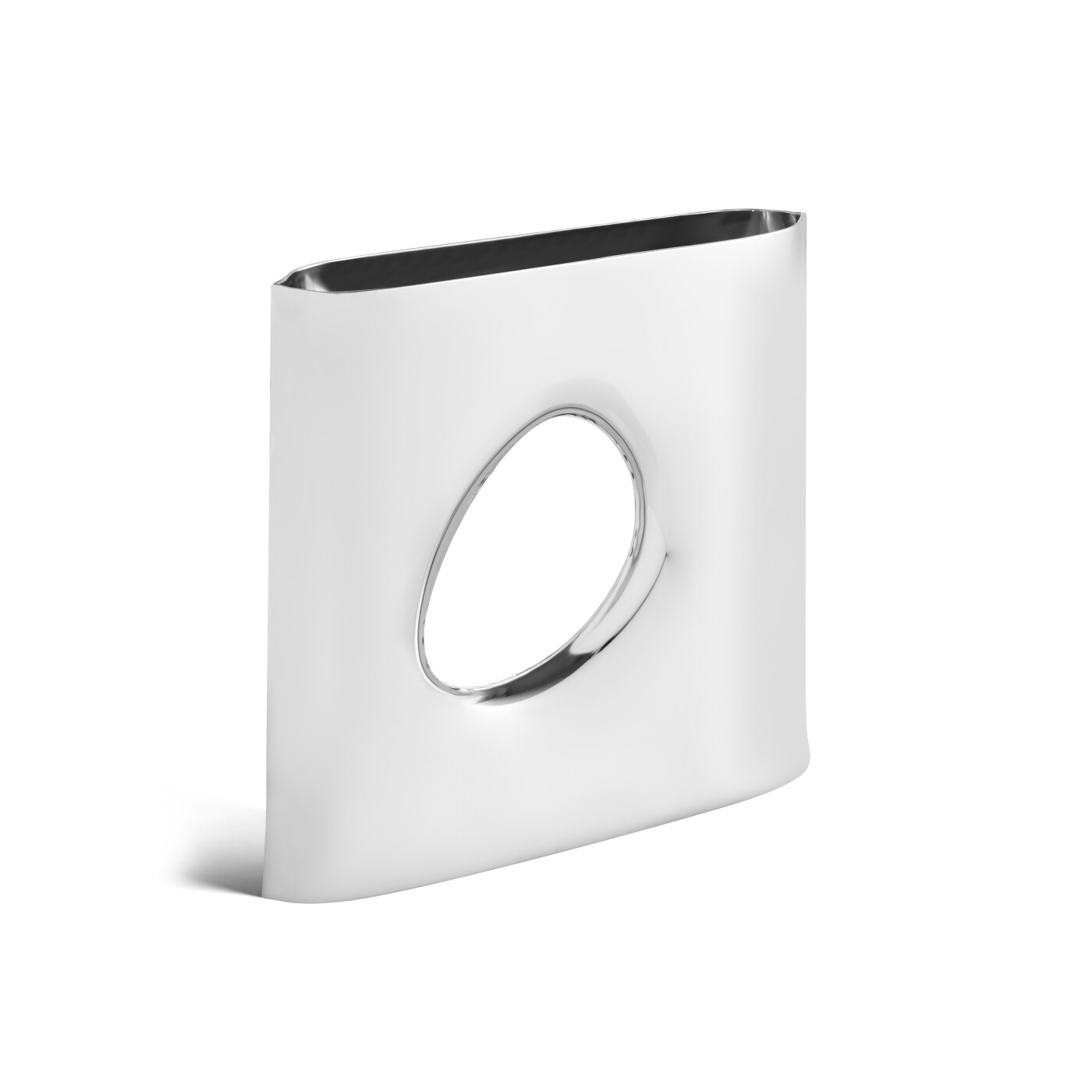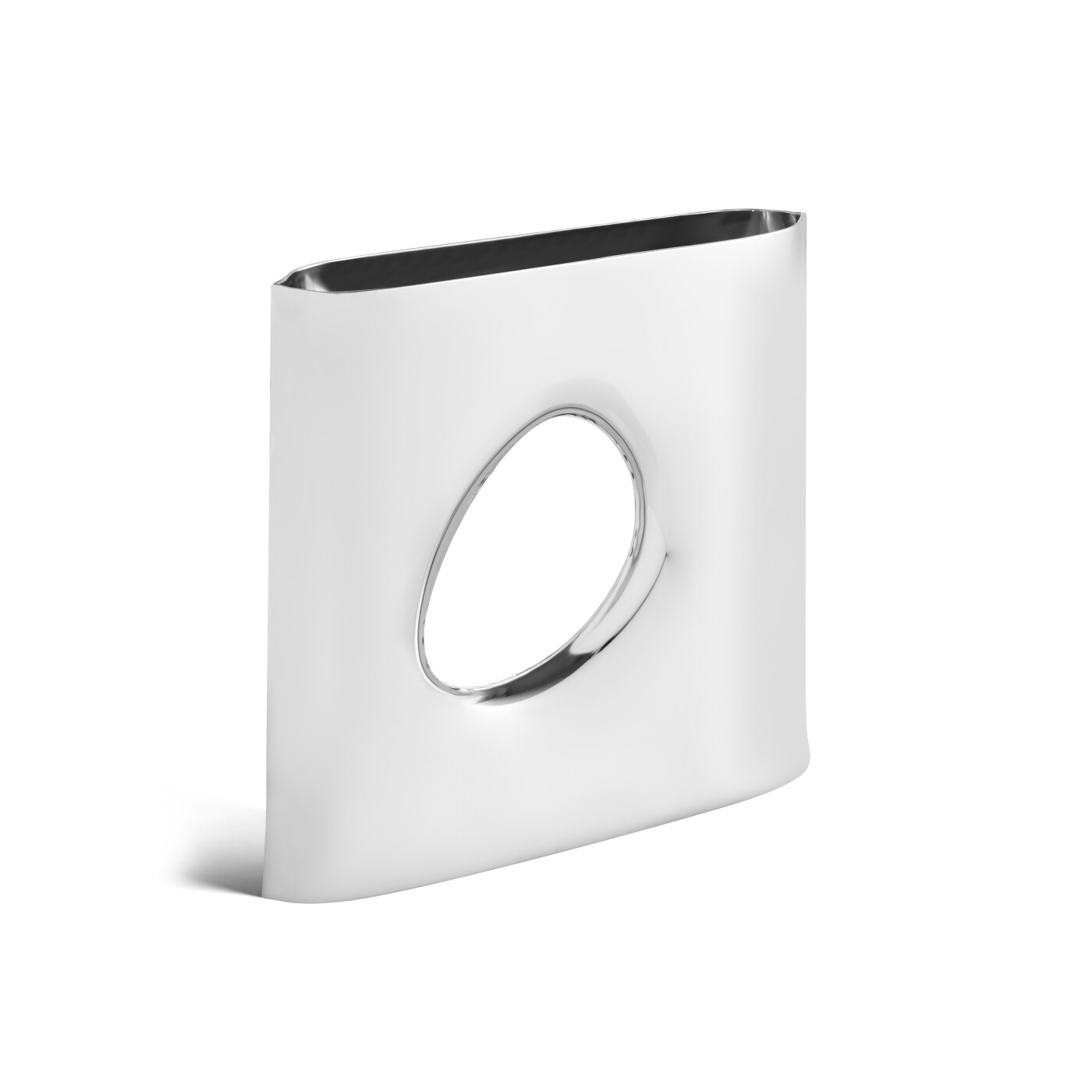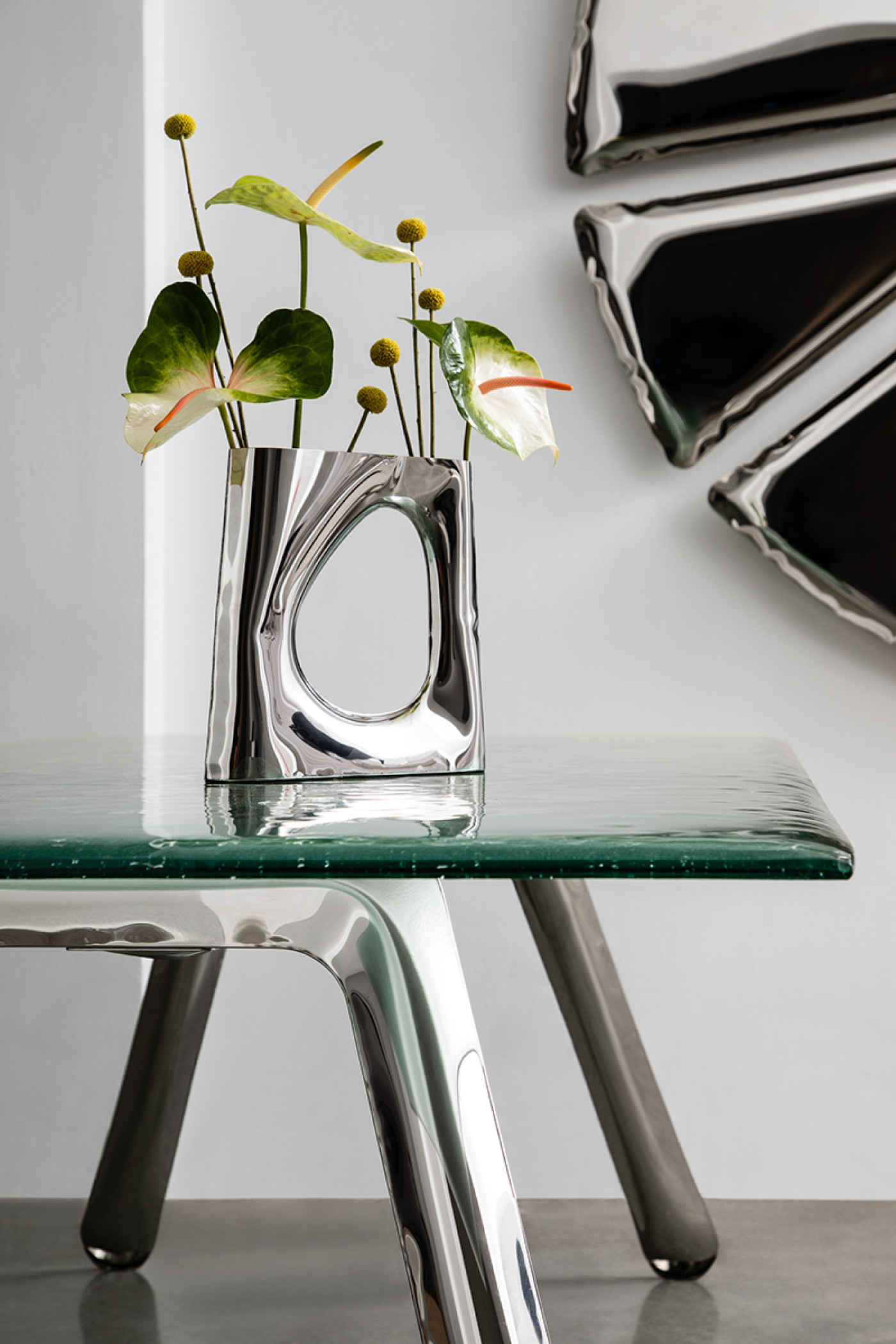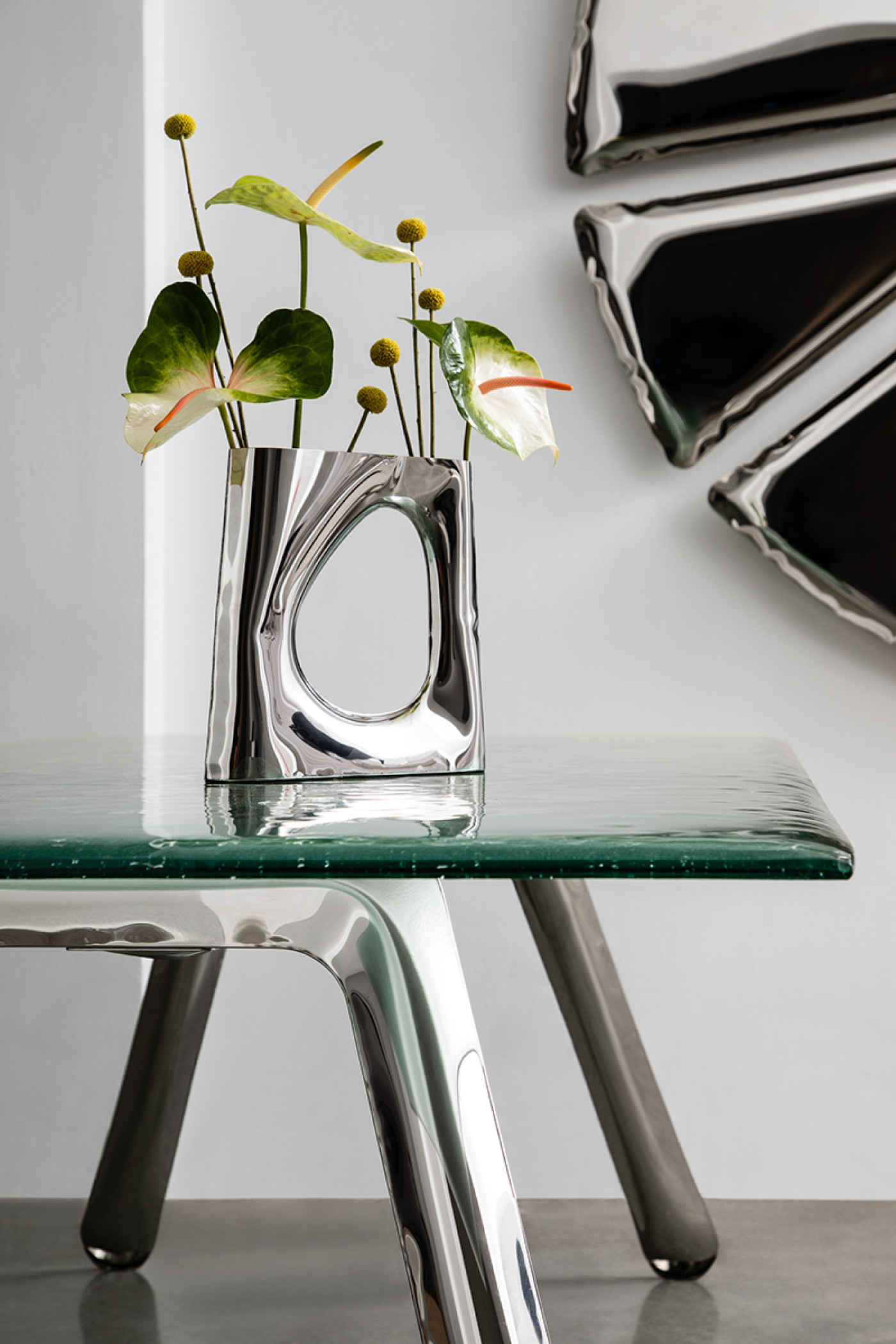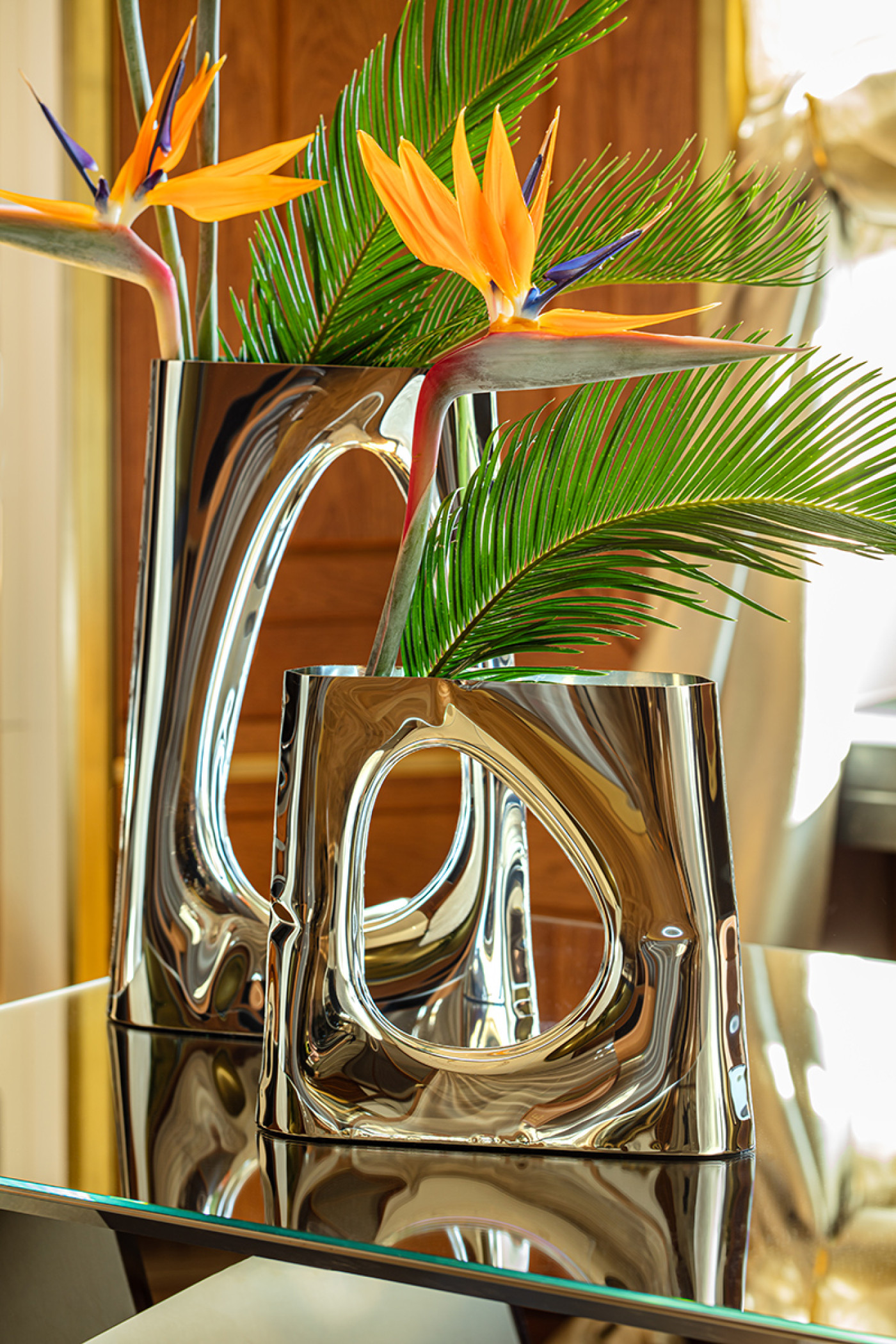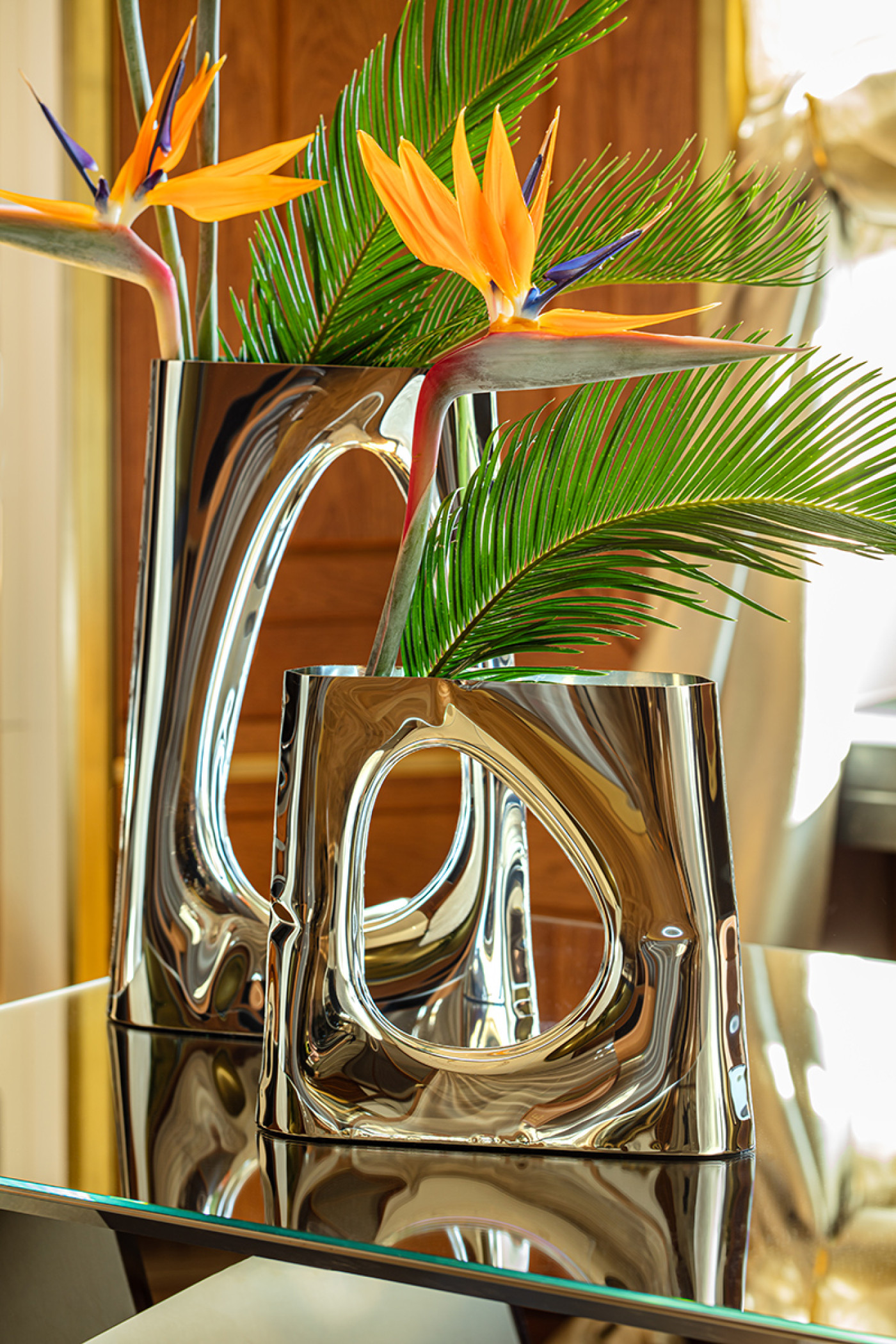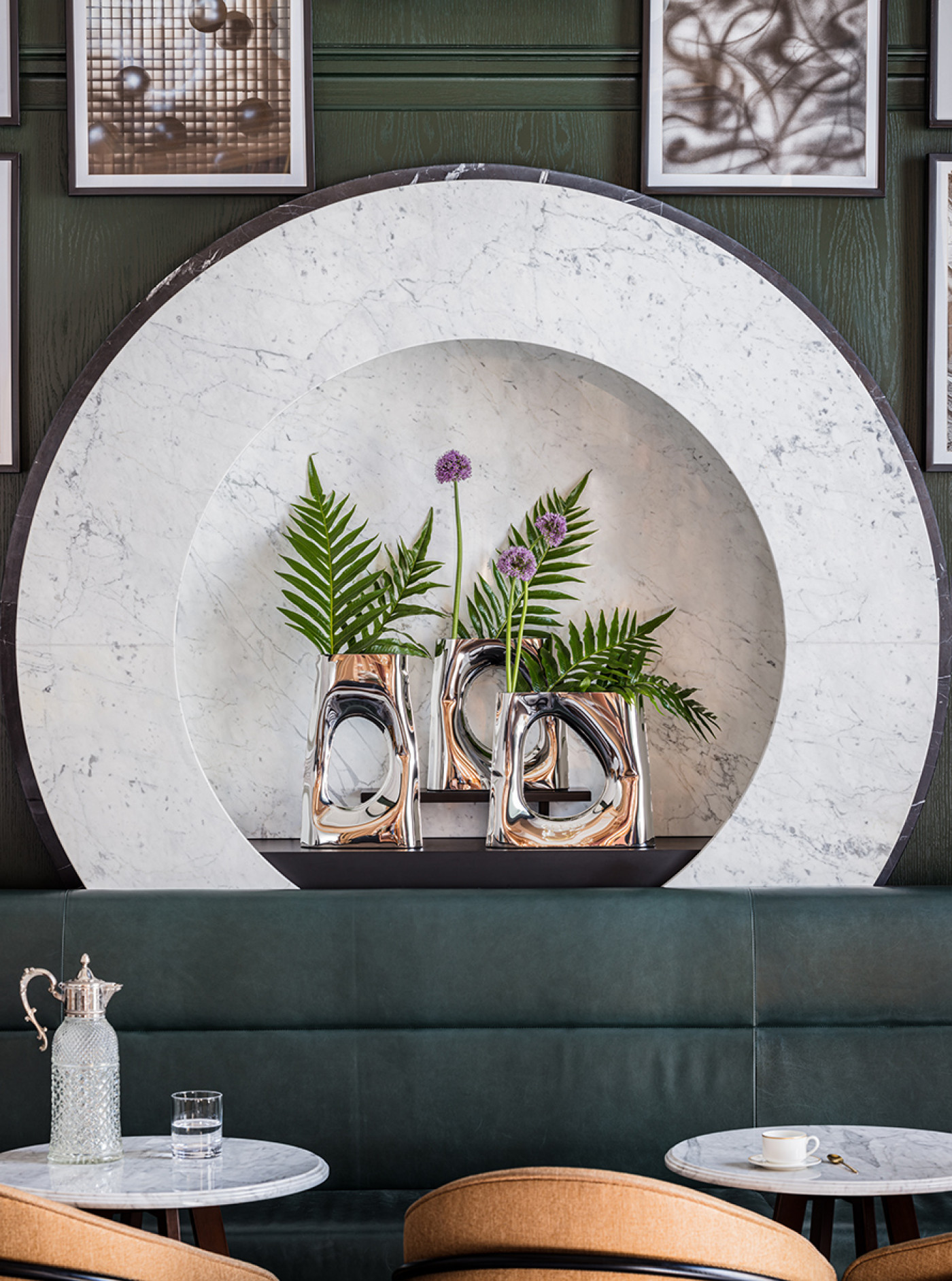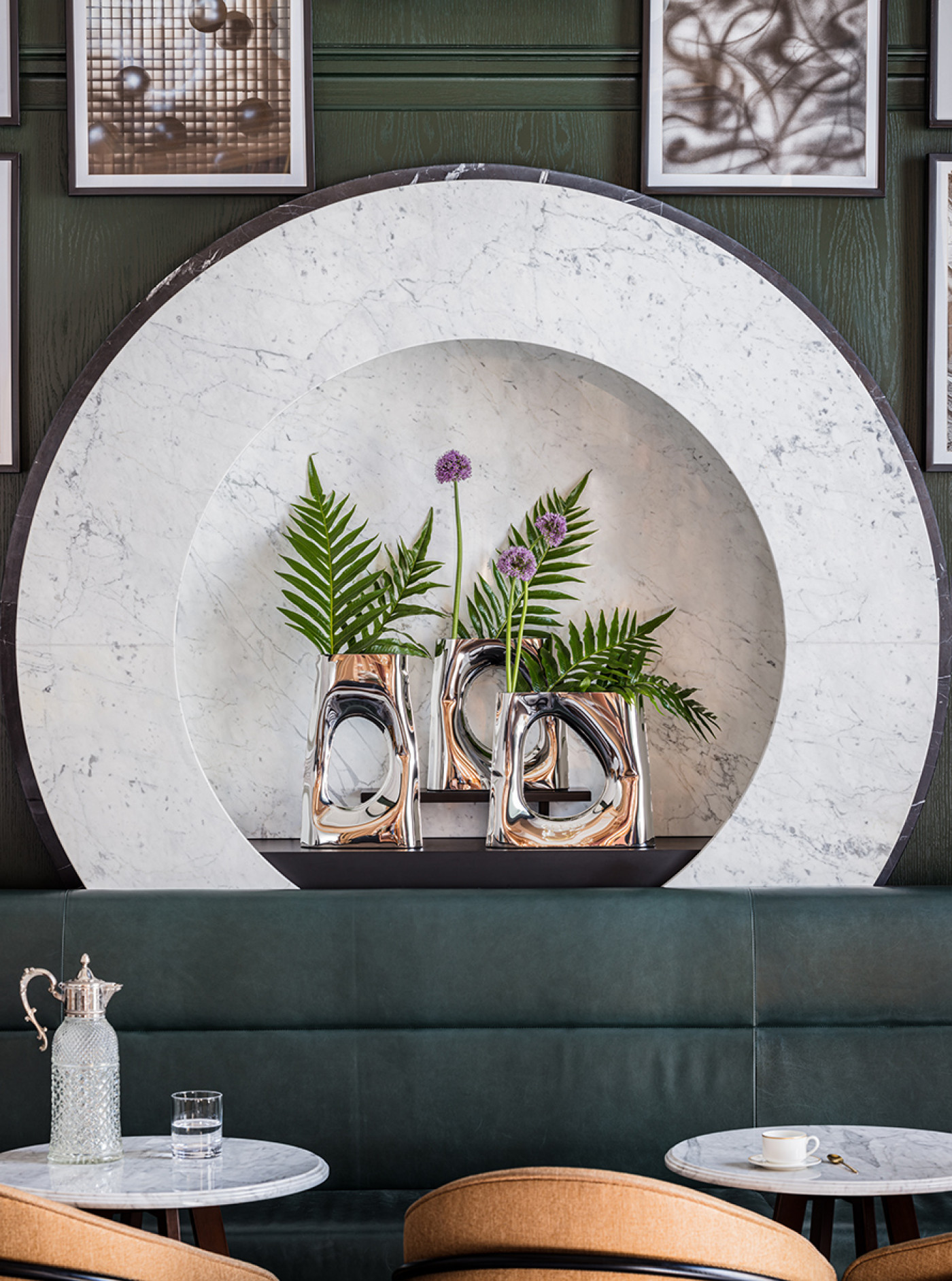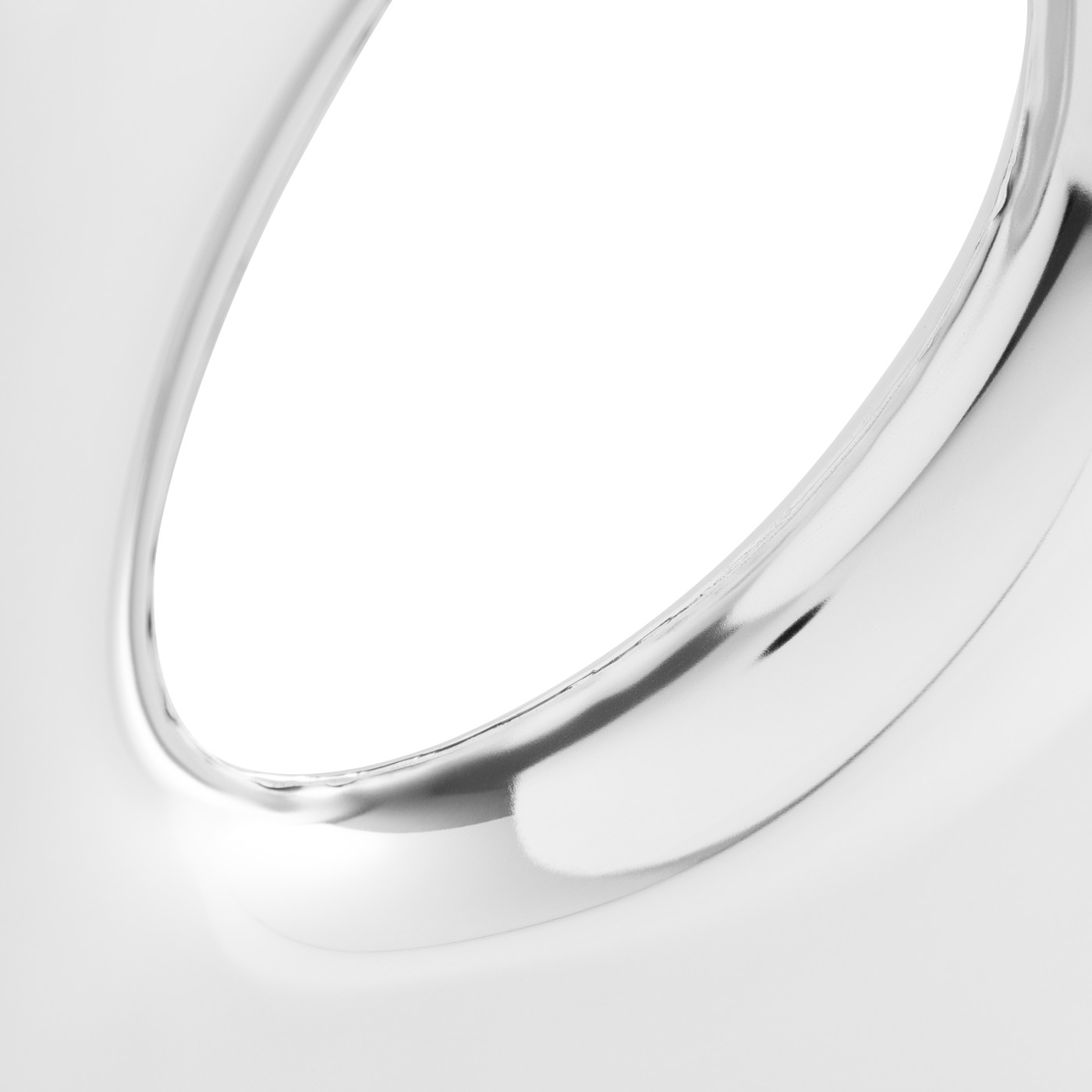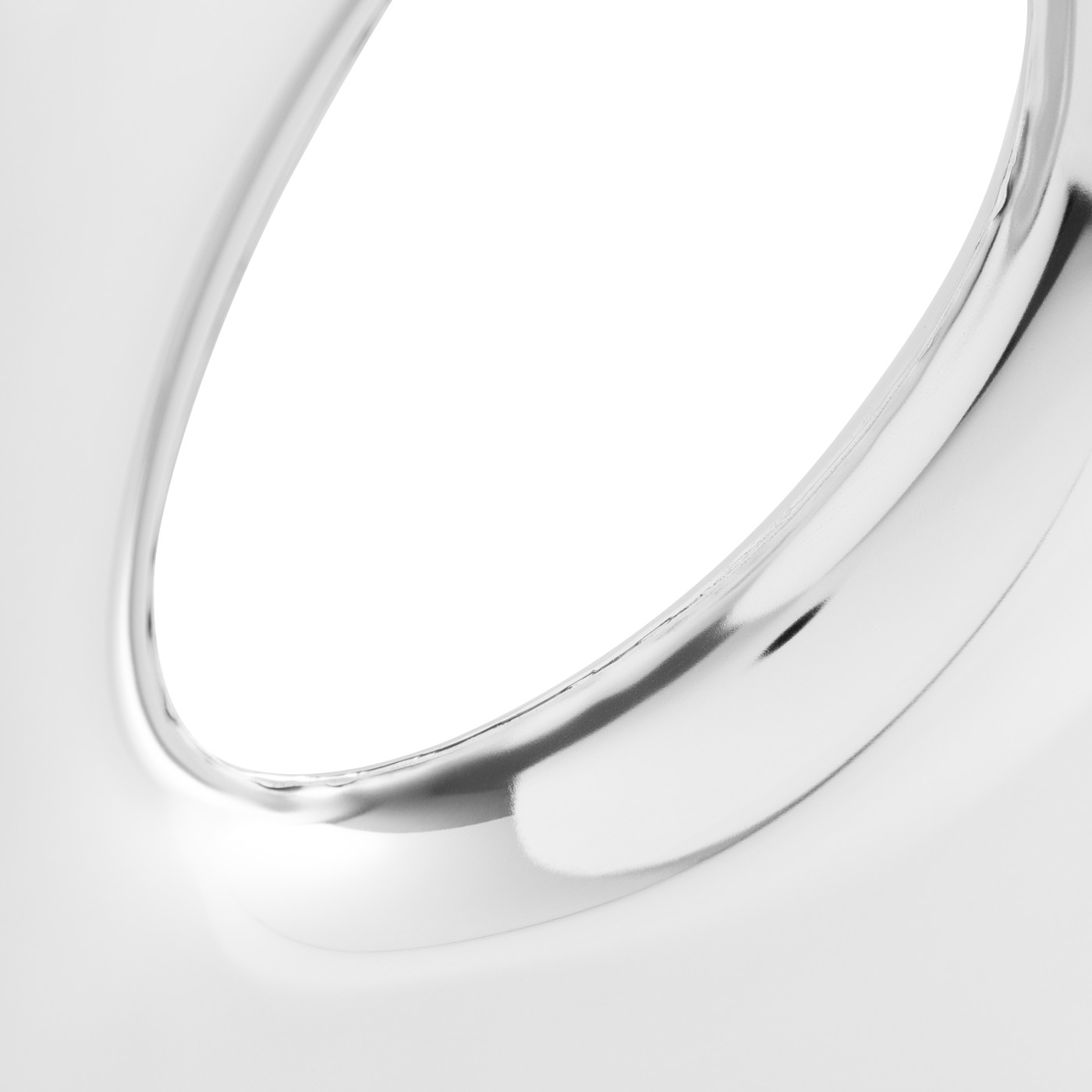 Karava Vase
Trapezoidal form of expression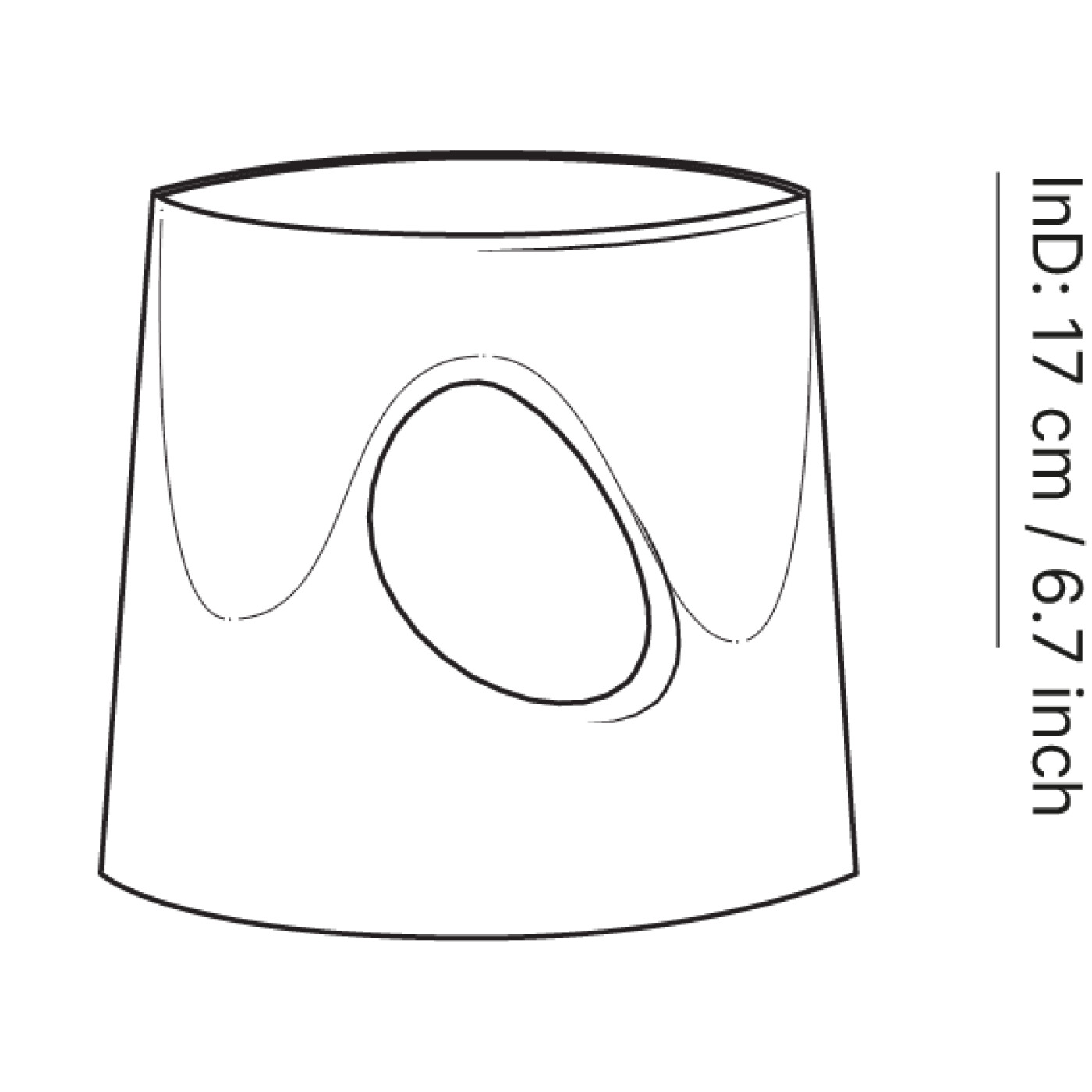 Dimensions
Height: 30.00 cm11.81 inch
Width: 30.00 cm11.81 inch
Depth: 6.00 cm2.36 inch
Weight: 3.70 kg8.14 lb
Gross dimensions (with packaging)
Height: 34.00 cm13.39 inch
Width: 34.00 cm13.39 inch
Depth: 34.00 cm13.39 inch
Weight: 4.00 kg9.24 lb
Collection Zieta Collection
* weights, shapes and dimensions may vary, this is a characteristic feature of FiDU products


The colours visible on the screen may be presented differently depending on your monitor settings and screen resolution. Therefore we cannot guarantee an exact match between the colours you see on the screen and the colours of the actual products.
Trapezoidal form of expression
The trapezoidal form of the KARAVA vase introduces an inspirational geometrical narrative to interiors. Its unobvious shape and intriguing oval cut-out in the middle give it the context of sculpture. The KARAVA vase undoubtedly shifts the standard way of flower exposition. It determines stalk placement, thus directing the whole composition.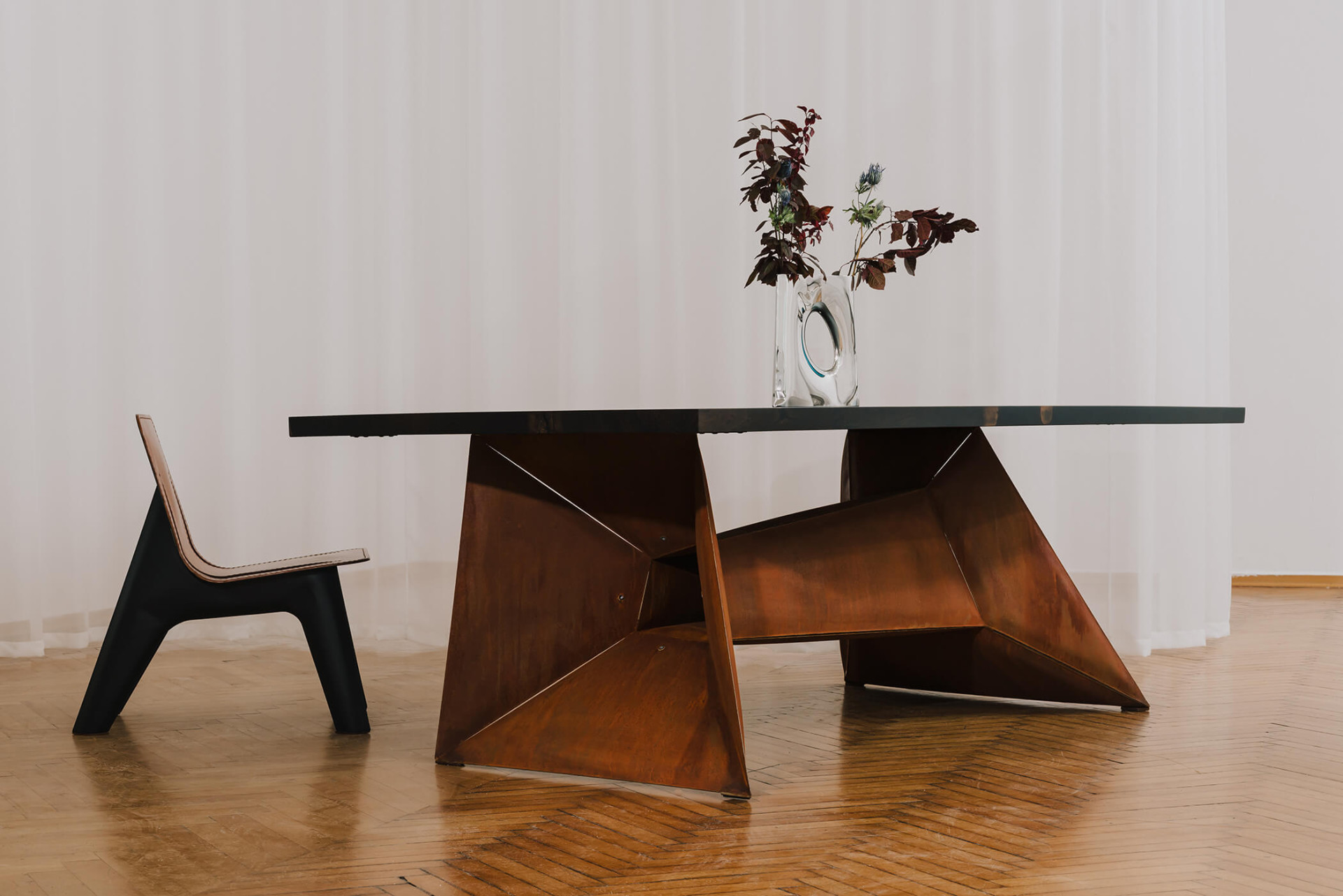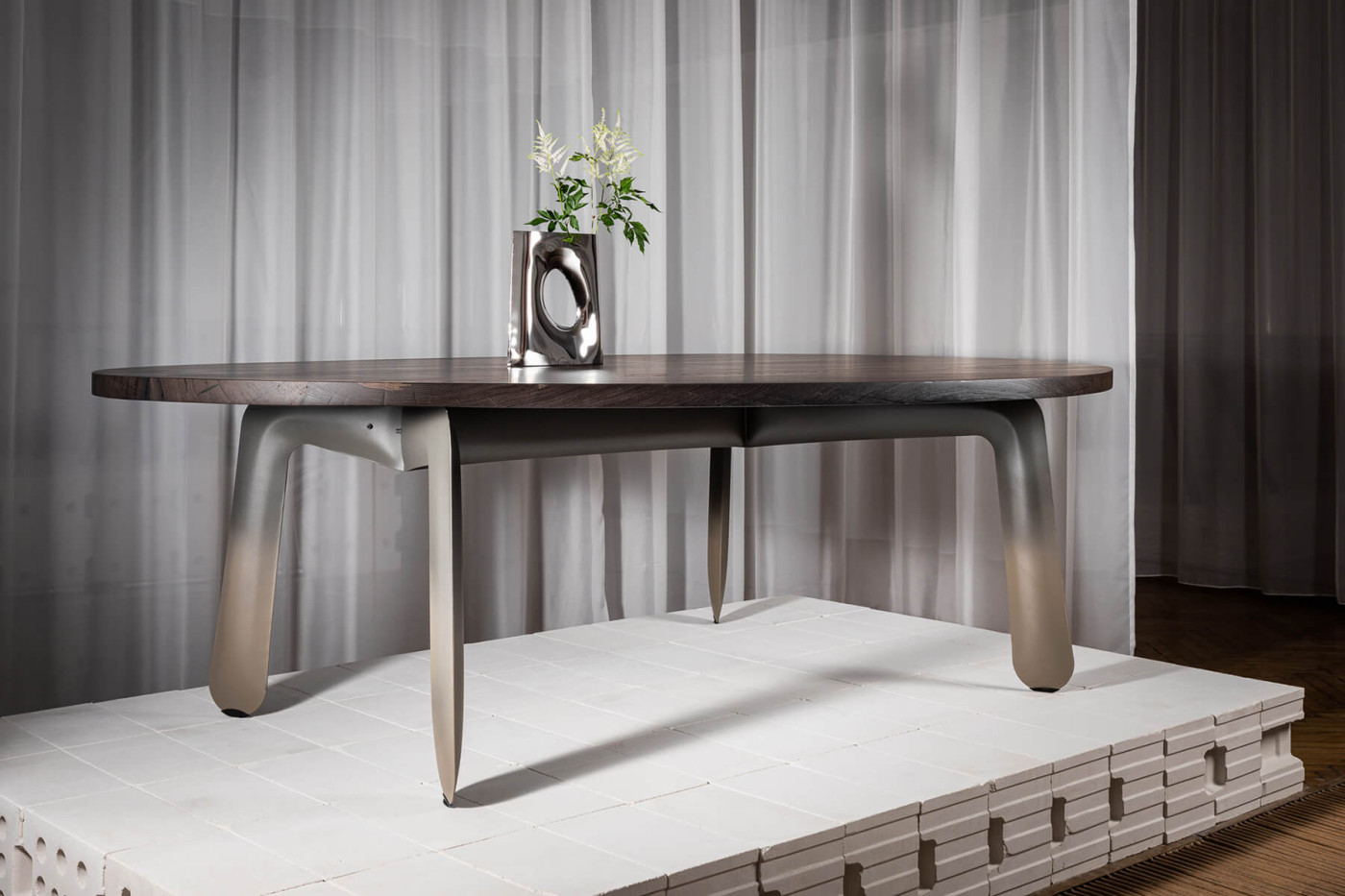 Nonlinear reflections
KARAVA is an art piece itself. Beyond its functionality as a vase, it is a self-defined object. Its appearance is characterized by stability and durability. A non-linear surface reflects the light, which makes KARAVA a dynamic mirror for its surrounding space.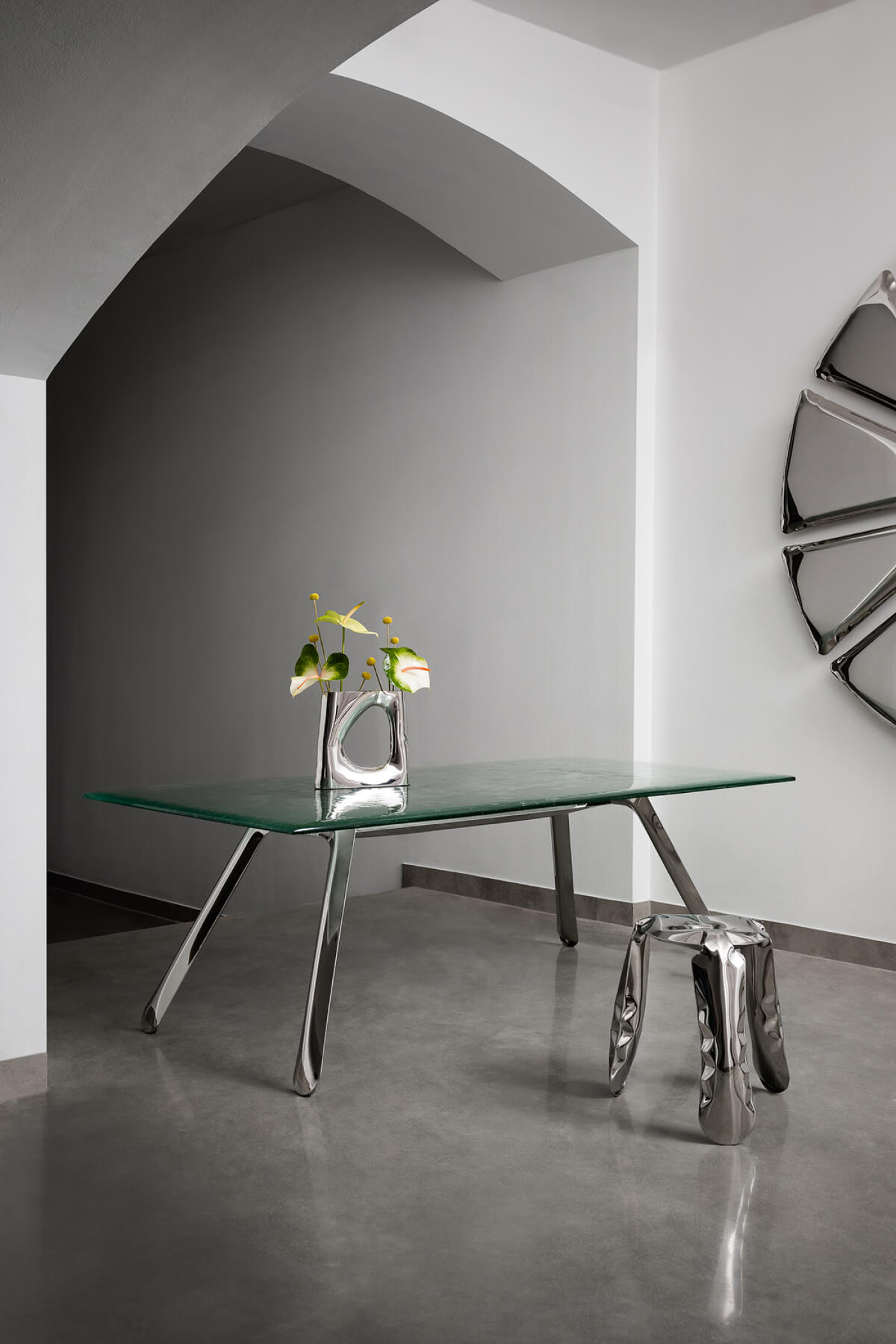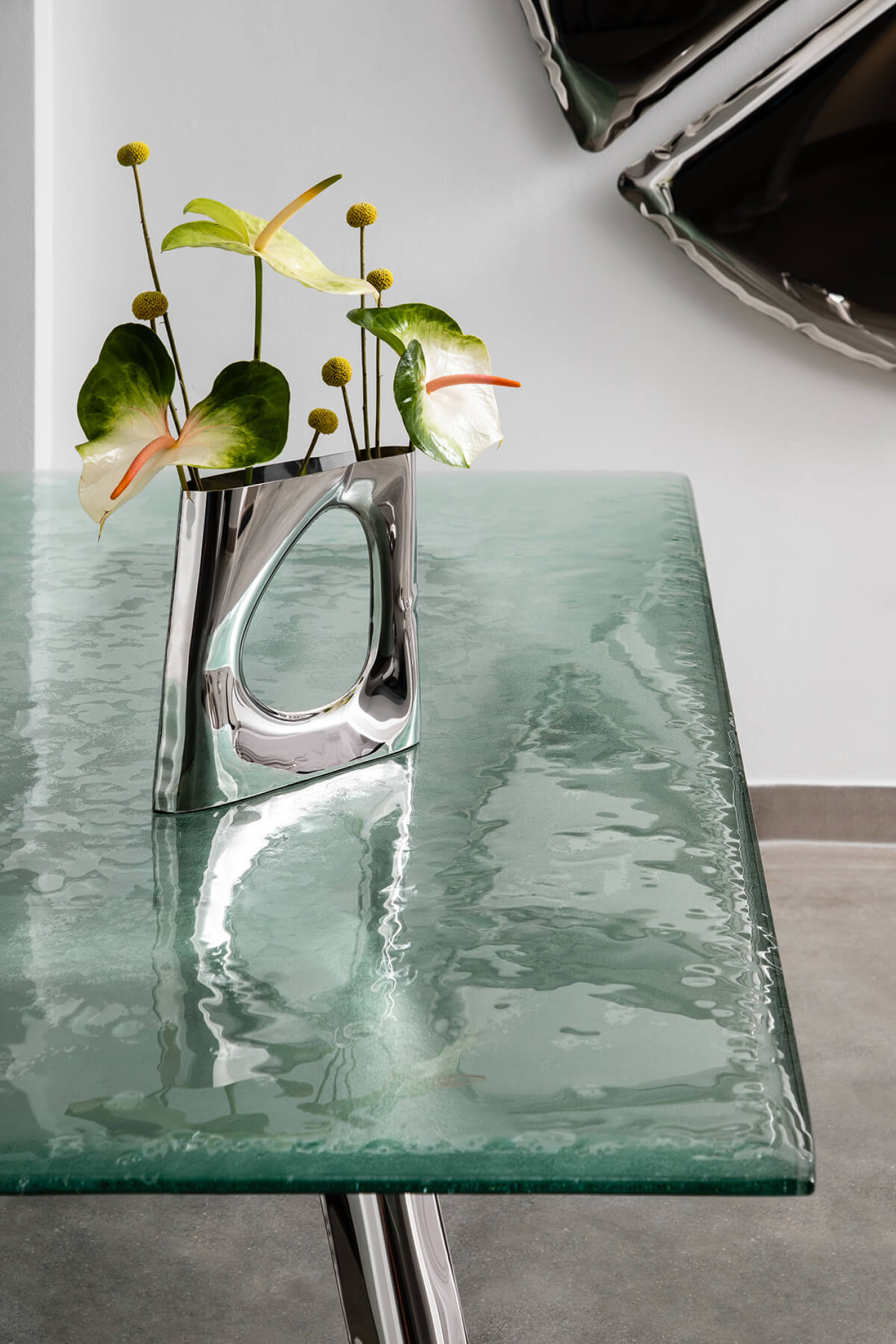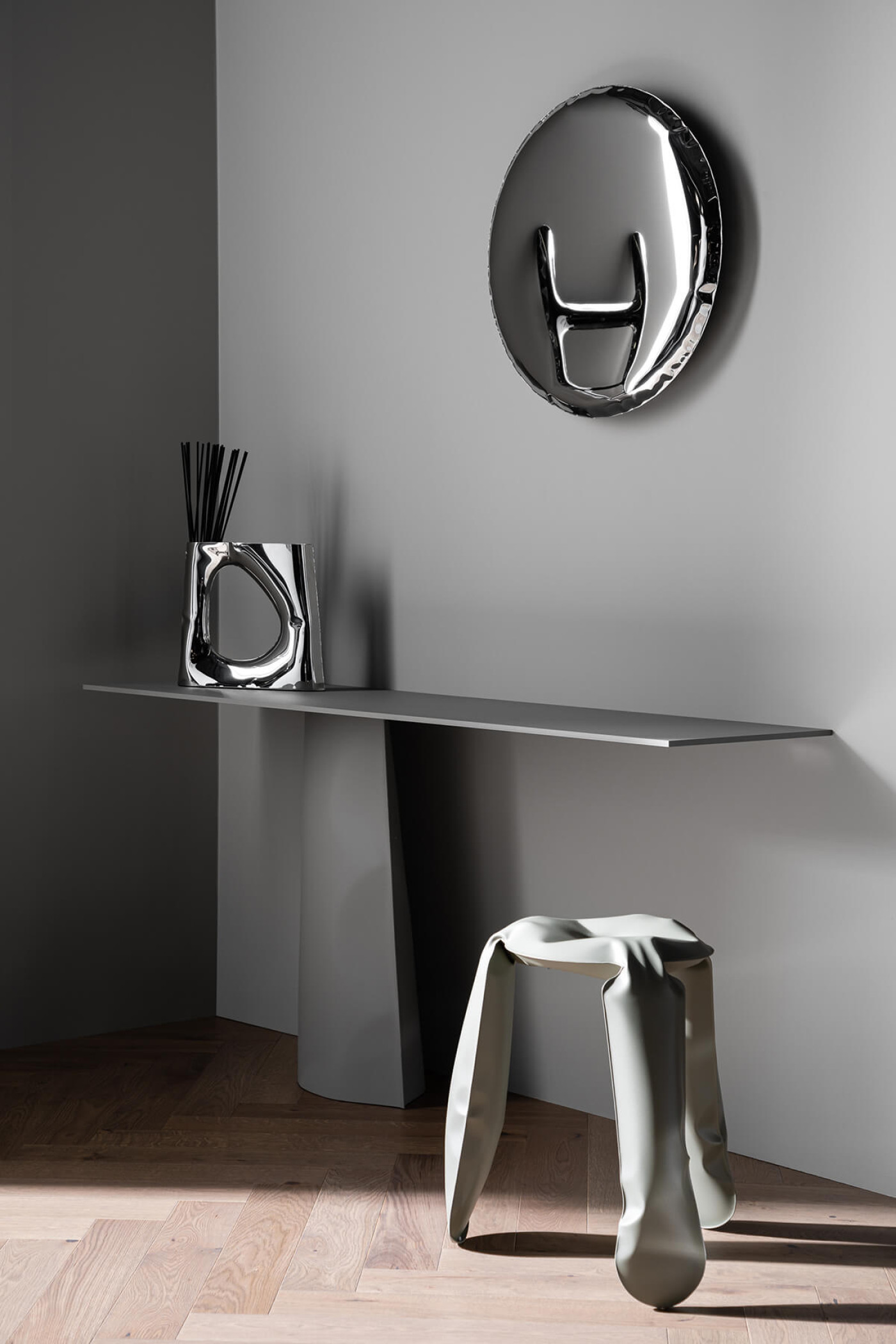 The faithfulness of Zieta Studio's relationship with the constant transformation of metal results in the artistic act of creating a fundamental belief in the freedom of the material to self-determination. Created by Zieta Studio, the KARAVA vase is manufactured with the FiDU technology, which breaks the common definition of forming stainless steel (Inox).

Please note that the KARAVA vase is designed for indoors, as when the vase is exposed to atmospheric conditions its surface may undergo a natural chemical process.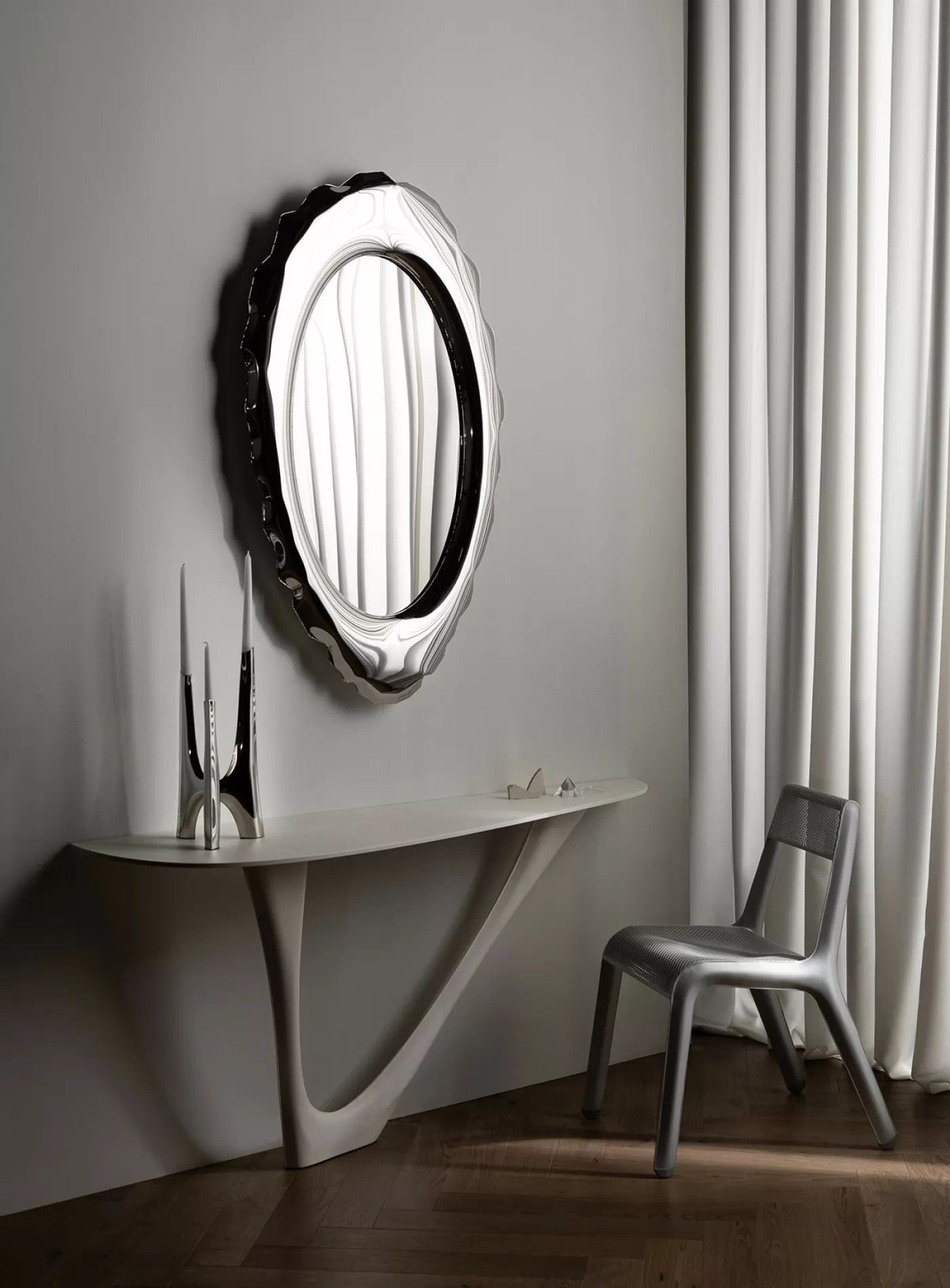 Objects shaped with air
The outcome of transdisciplinary design based on experimenting with unique FiDU technology. The Zieta Collection, fresh, new, daring solutions that not only excite but also fire up the imagination, is based on controlled deformation—inflating flat, steel forms with compressed air.
Read more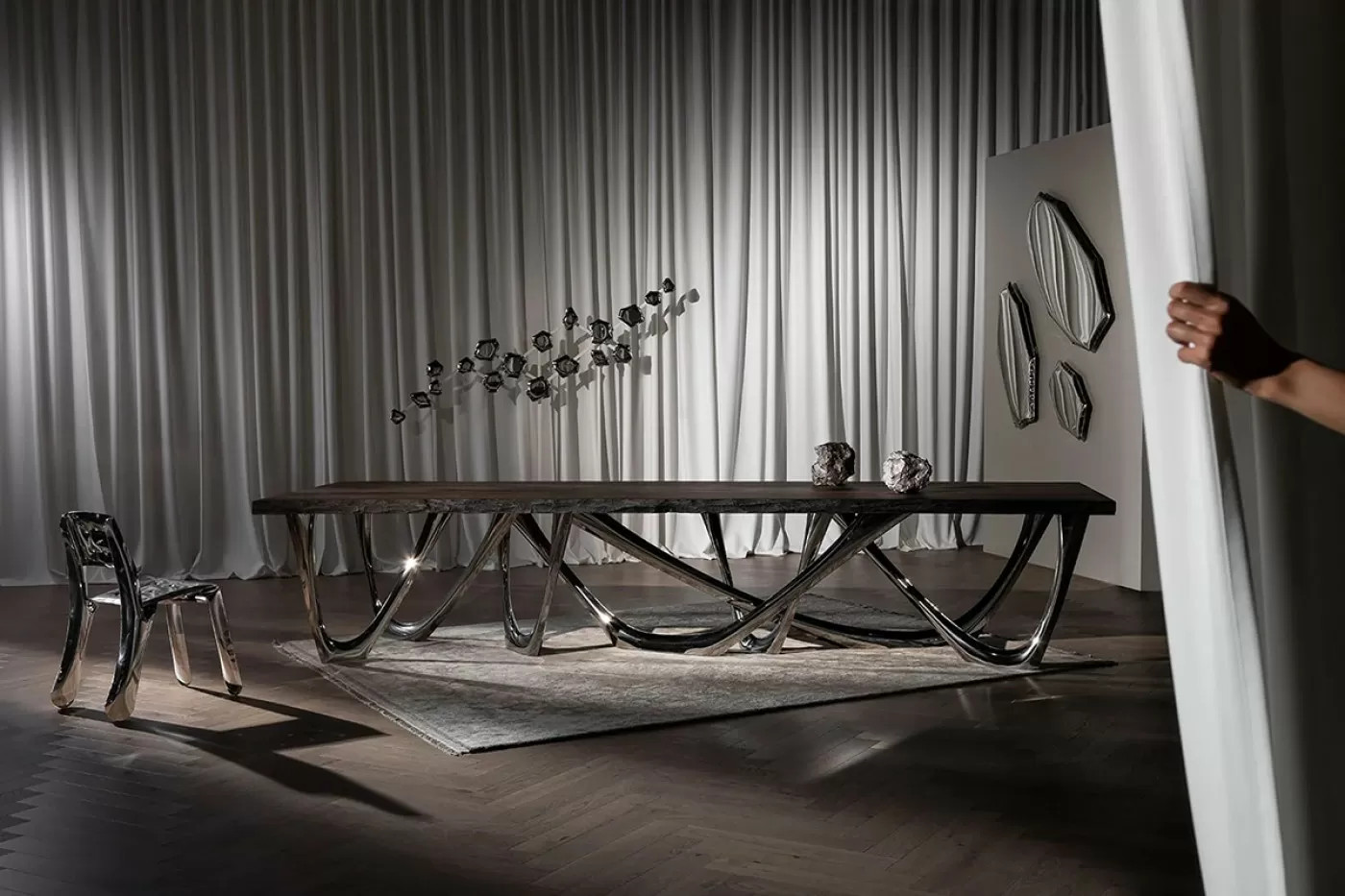 Studio's selection
Complementary choice
Our Journal
Related articles
JAVITS CENTER booth #1257