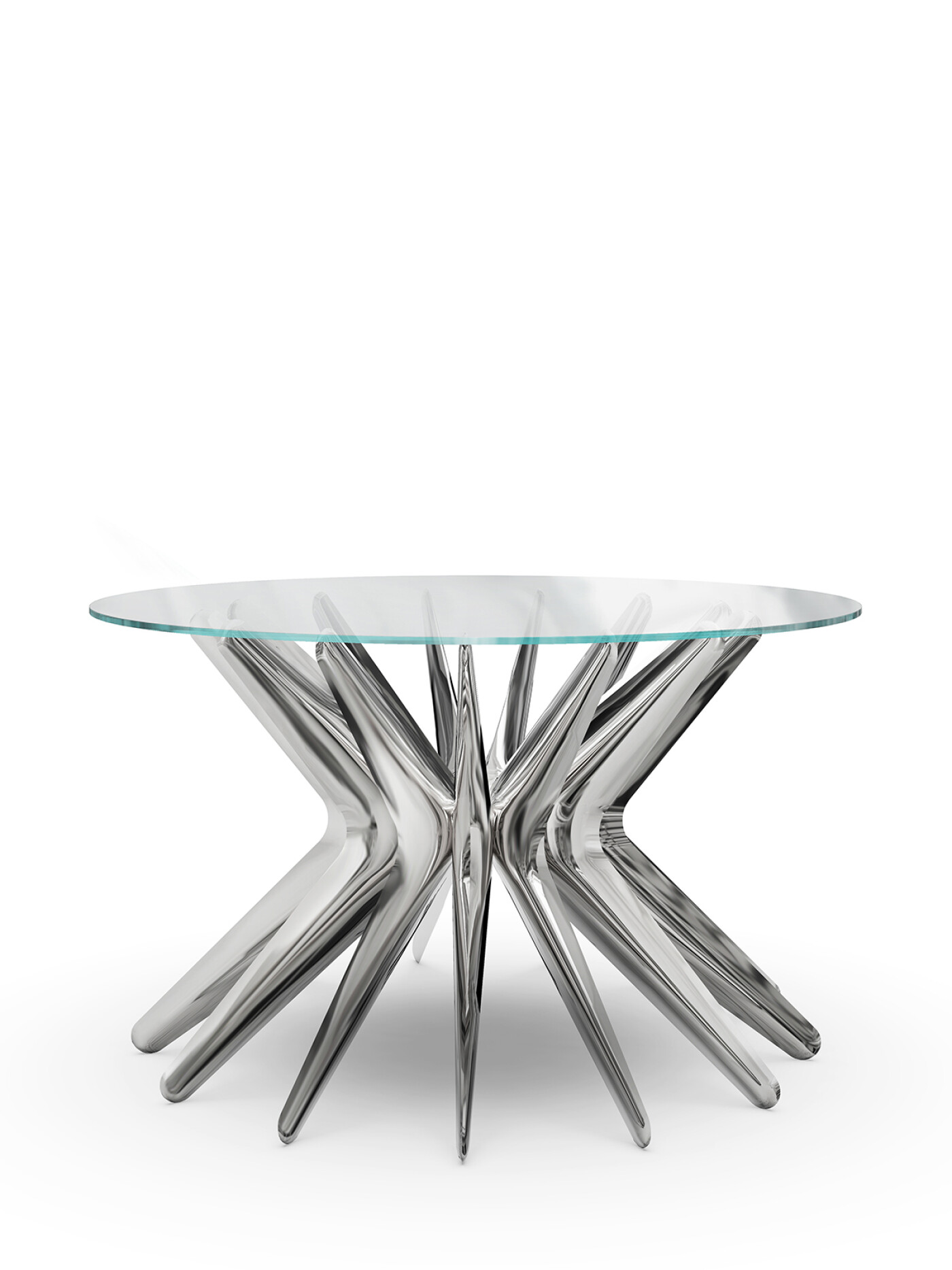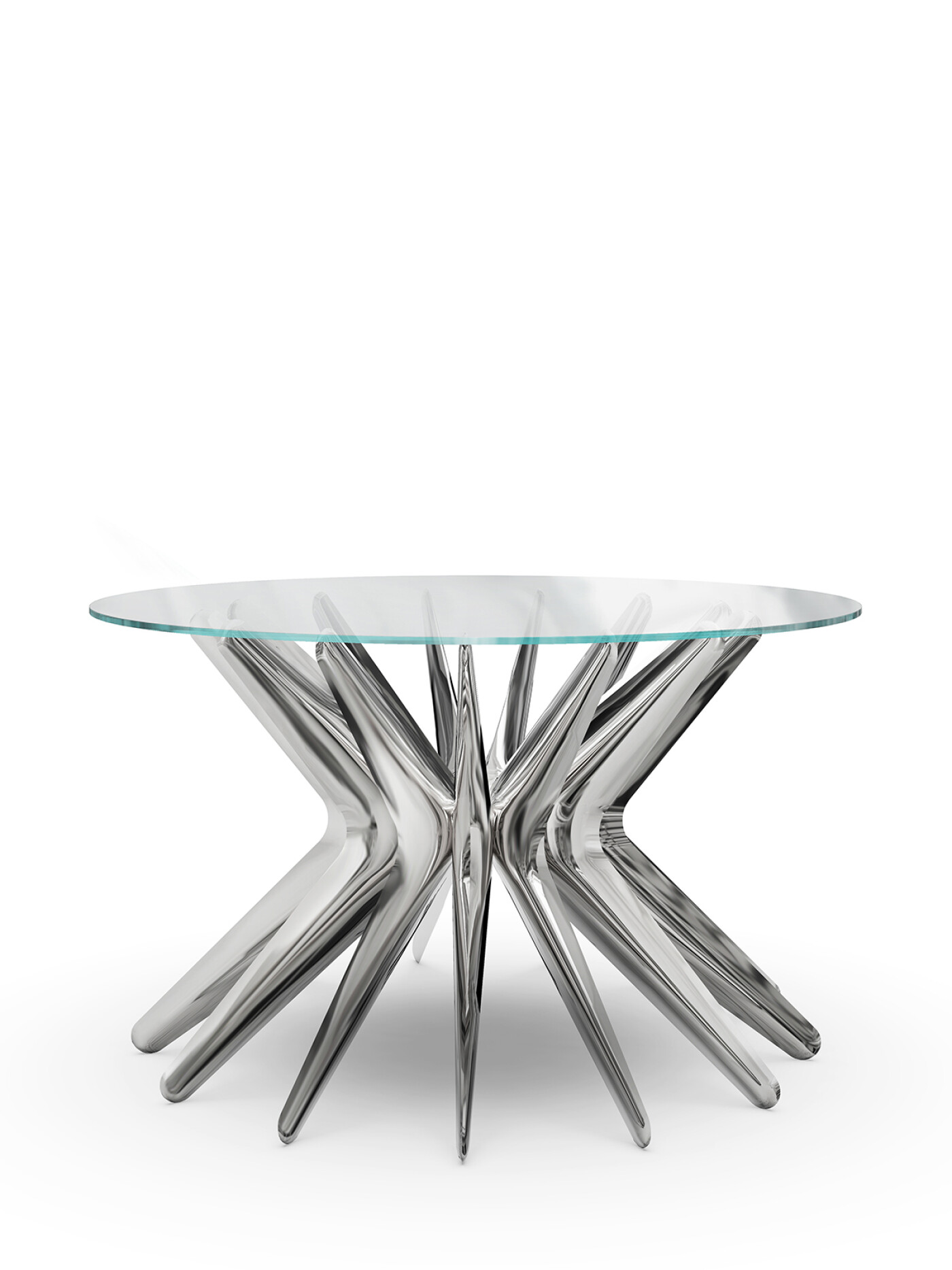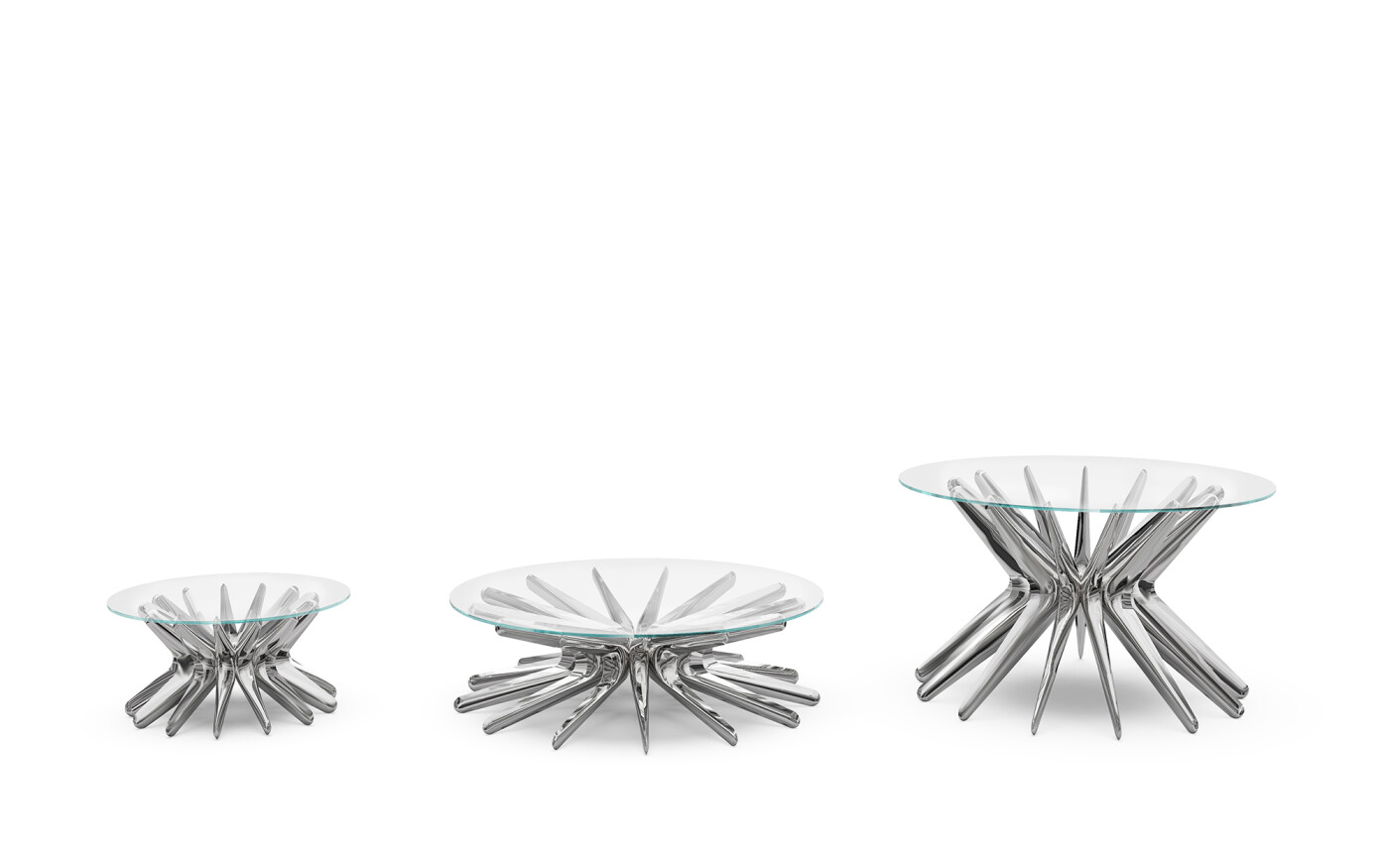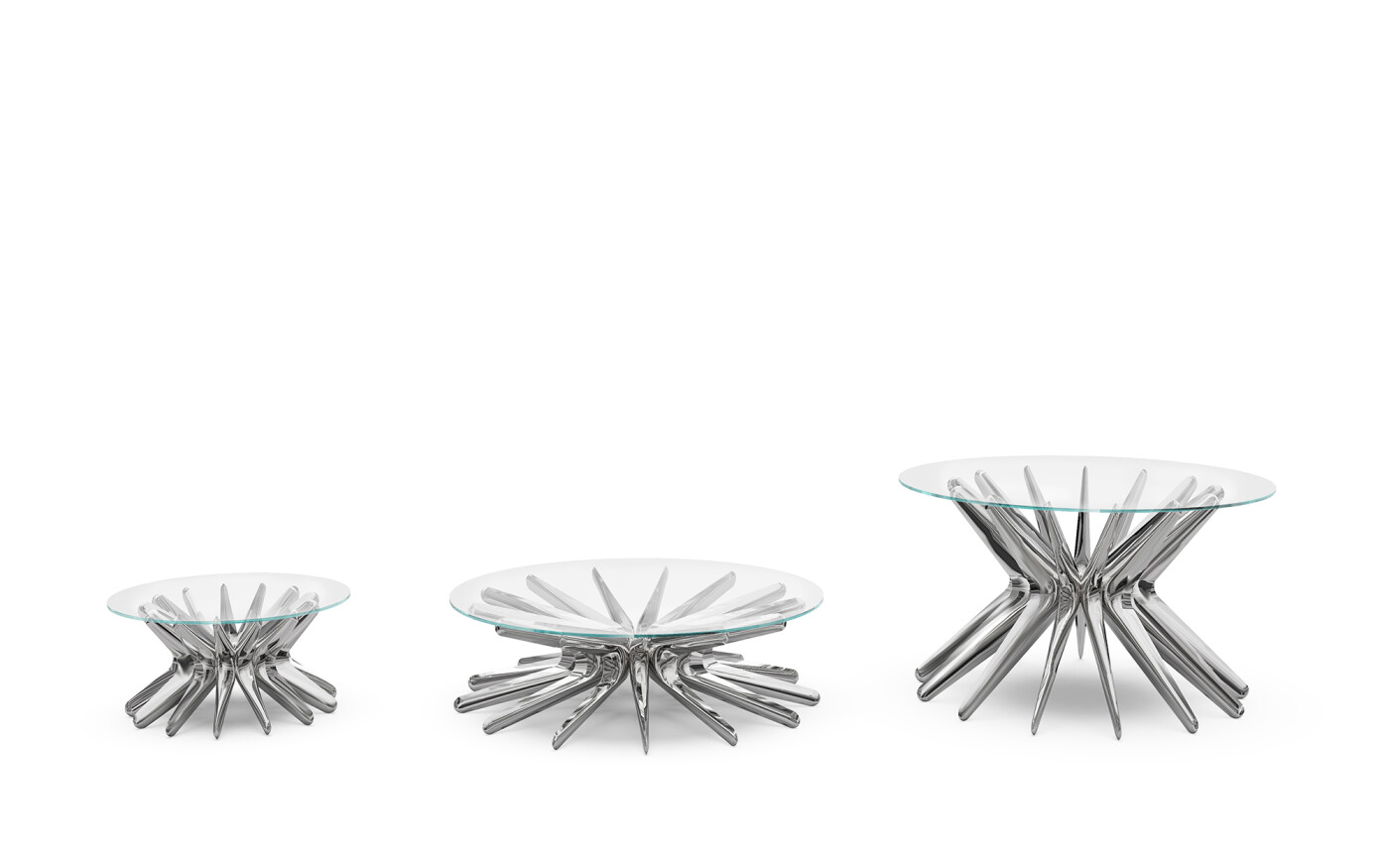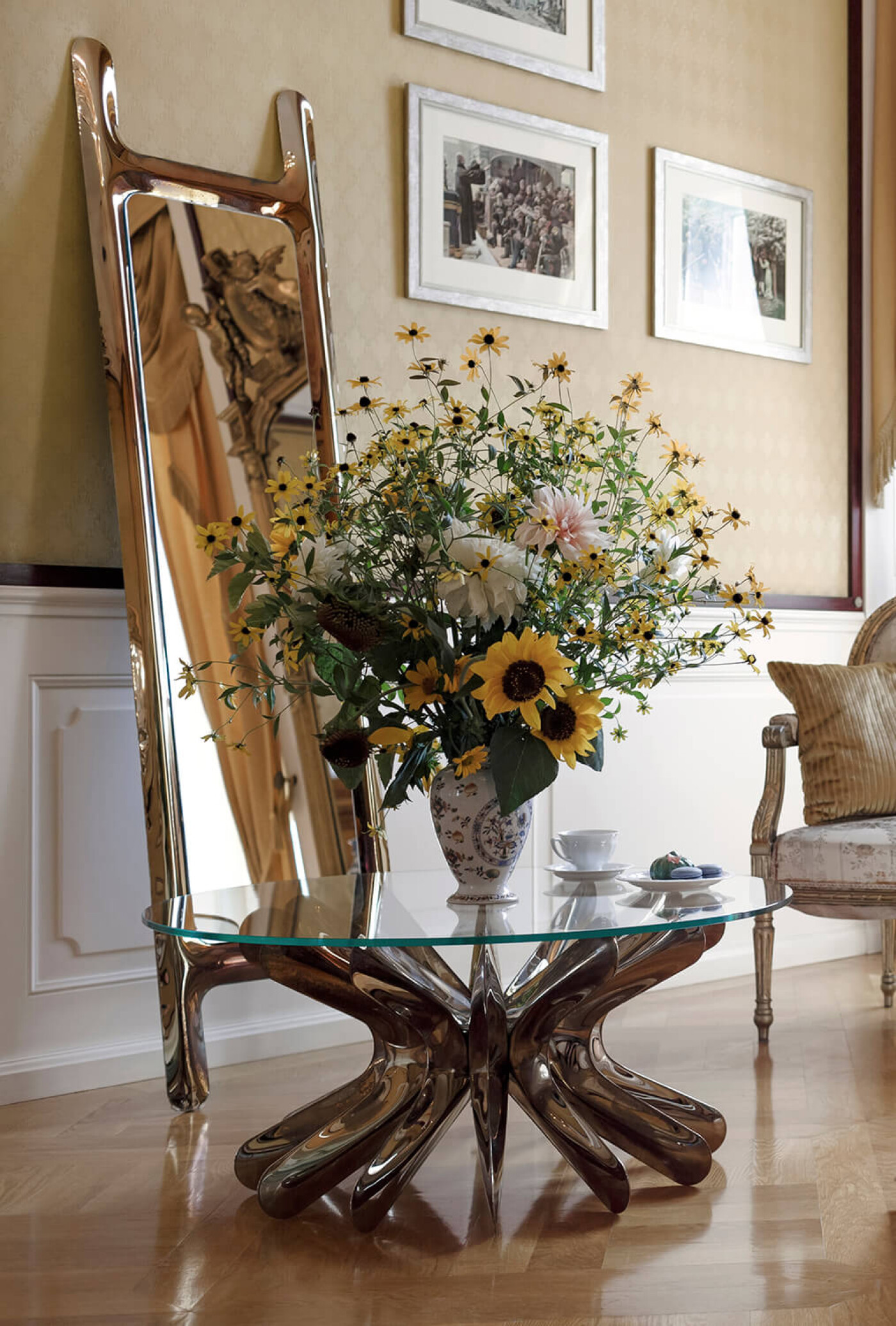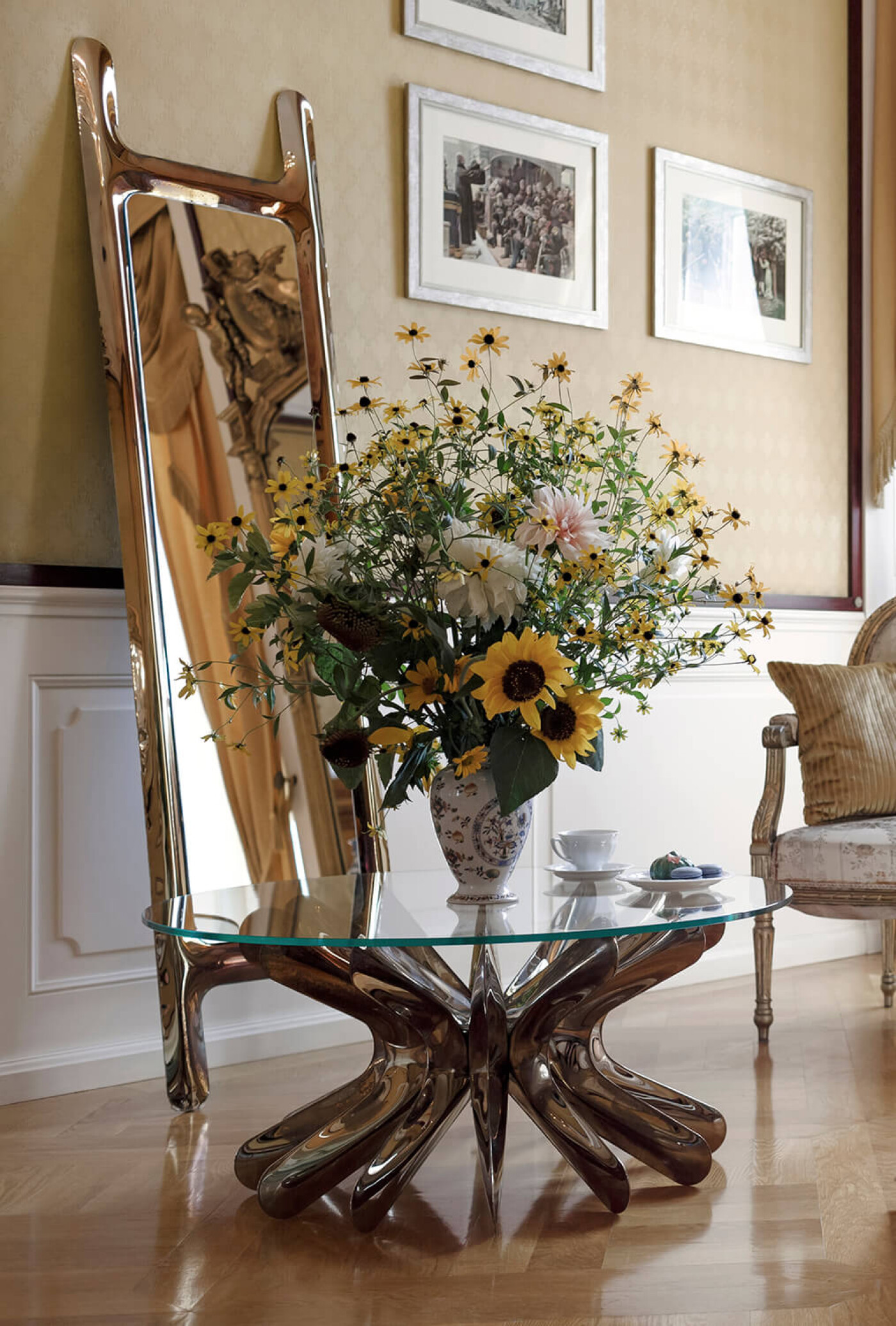 Steel In Rotation Coffee Table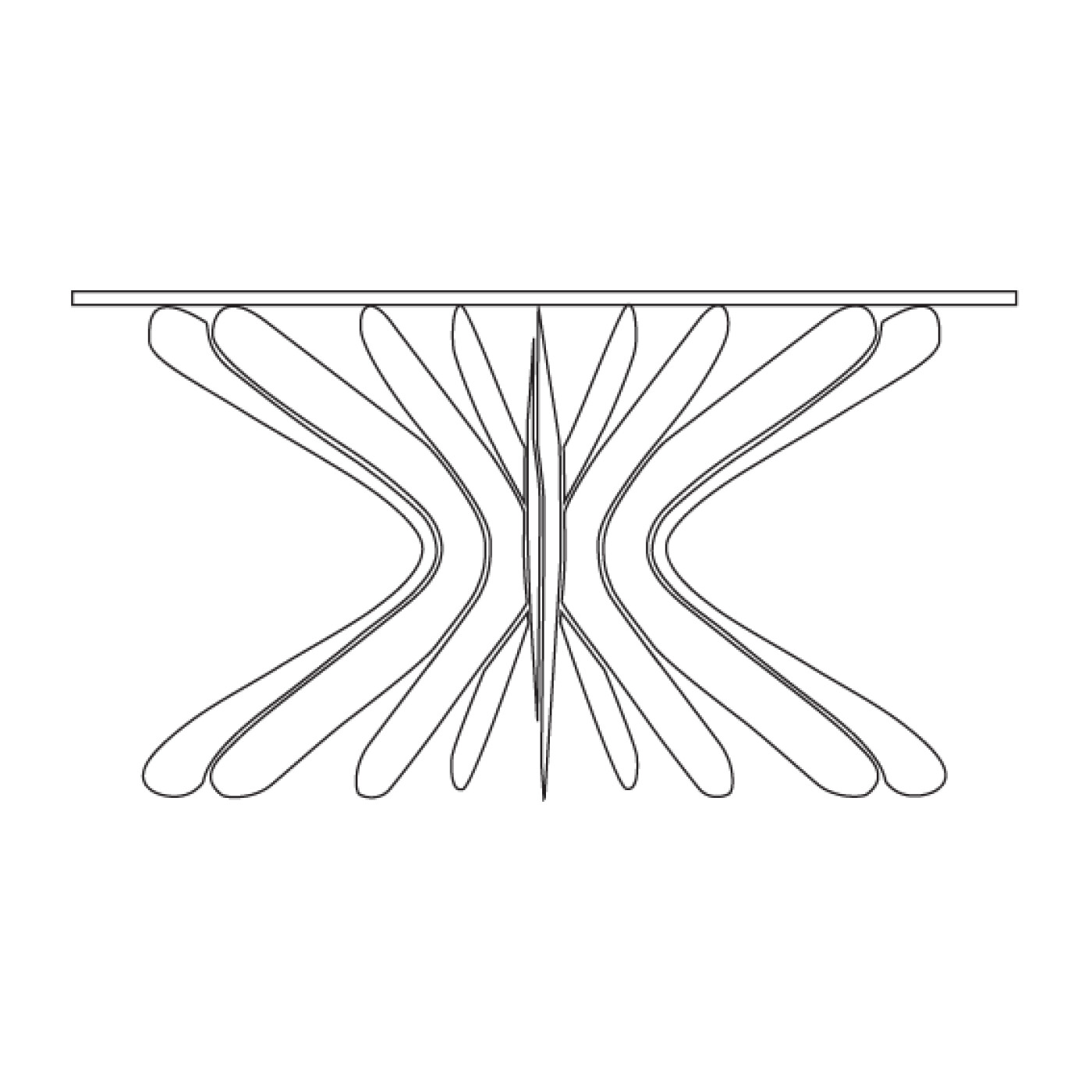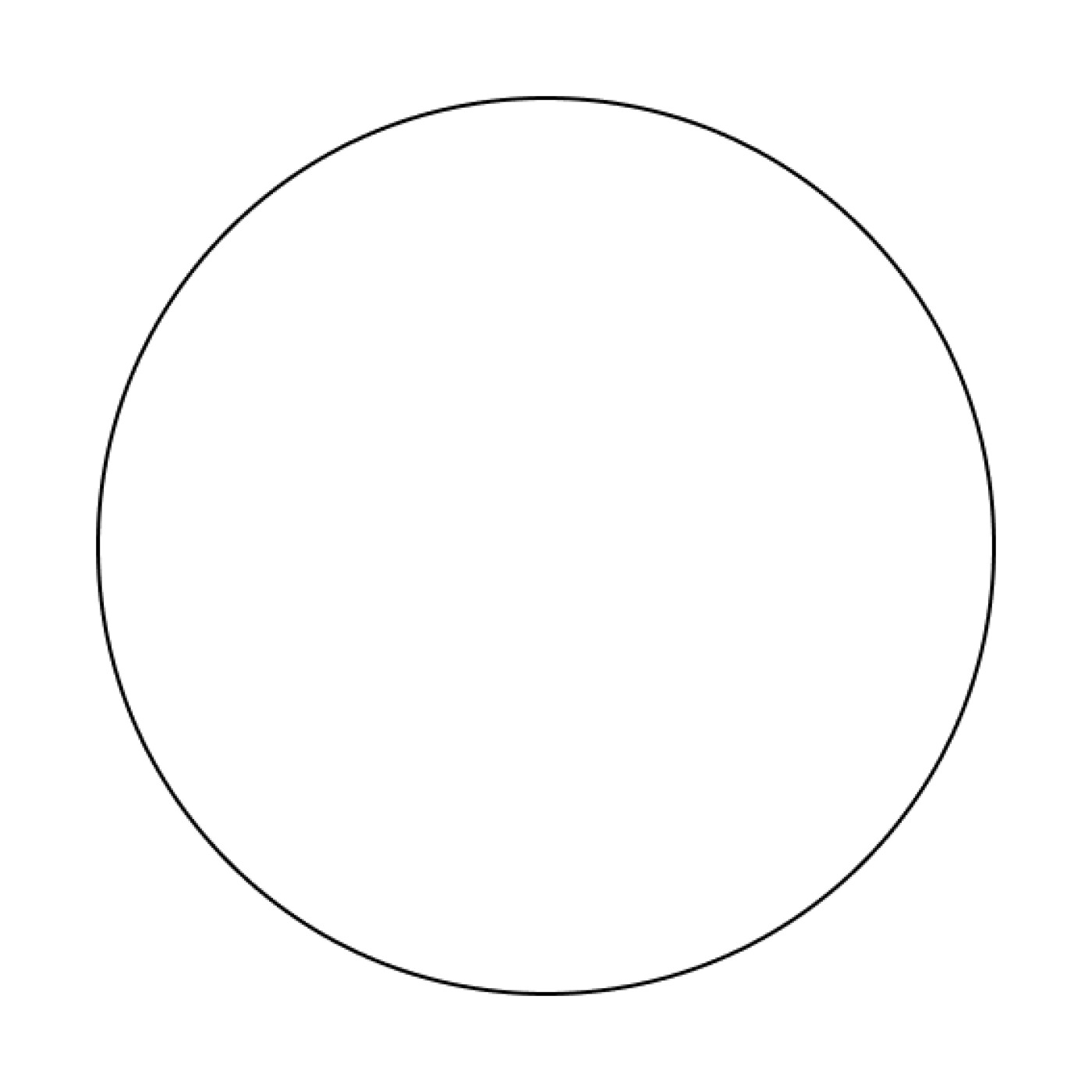 Dimensions
Height: 72.00 cm28.35 inch
Width: 120.00 cm47.24 inch
* the product is certified with individual number and symbol
* weights, shapes and dimensions may vary, this is a characteristic feature of FiDU products


The colours visible on the screen may be presented differently depending on your monitor settings and screen resolution. Therefore we cannot guarantee an exact match between the colours you see on the screen and the colours of the actual products.
STEEL IN ROTATION is a sculptural and architectural concept based on the repetition of steel profiles bent and composed into complex structures. Rotated around their own axis, they create the impression of movement captured in the moment. Playing with perception and three dimensions, they bring to mind large-scale organic forms.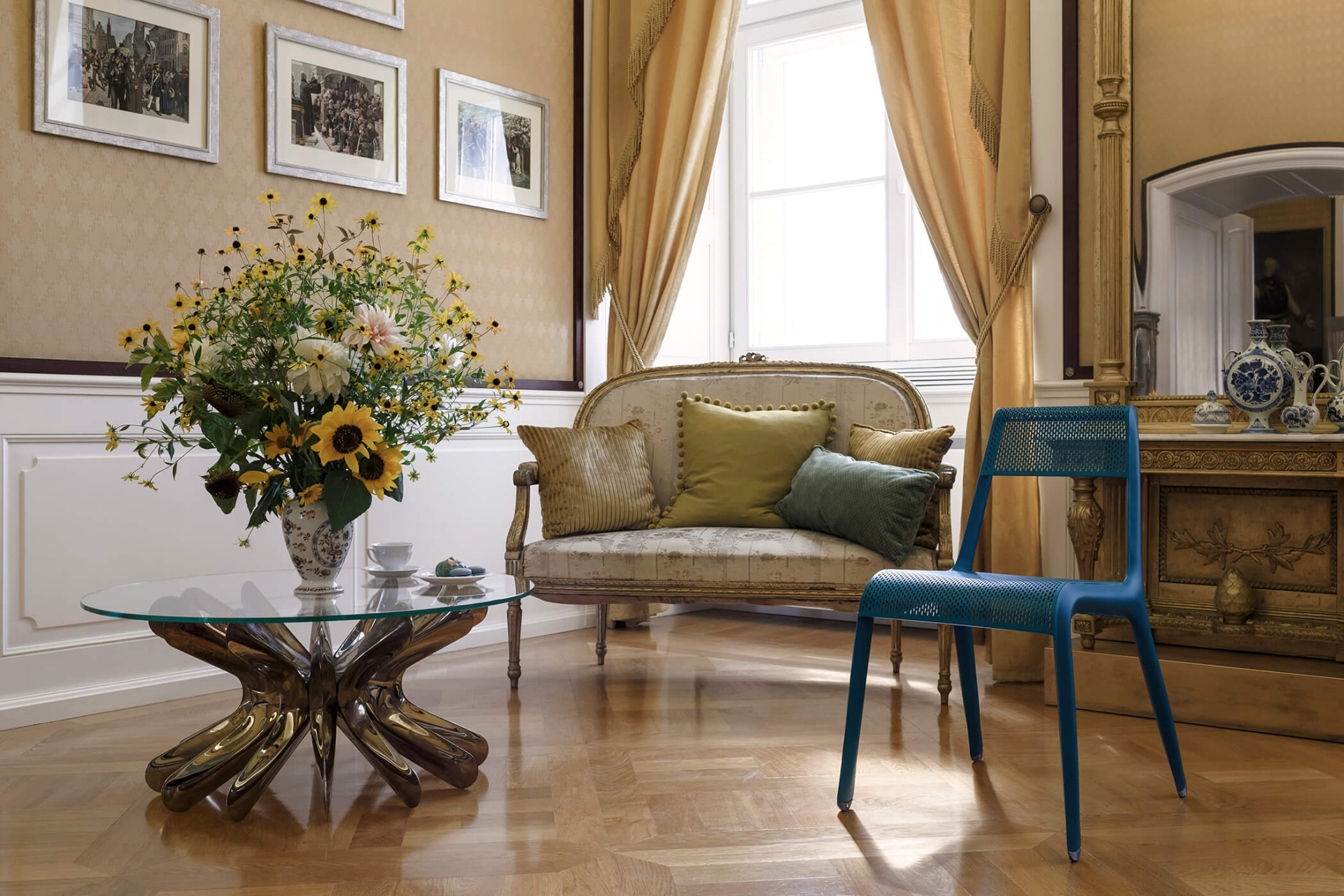 Innovation in technology
STEEL IN ROTATION's construction evokes the idea of how we imagine the future world: light, durable structures of customized applications, produced on demand from one-of-a-kind parts, yet efficiently. FiDU technology allows us to create such innovative, customized, bionic shapes and produce them in small series, using very efficient production processes. As process designers, we not only aspire to design fabulous forms, but also strive to make them innovative. Our STEEL IN ROTATION coffee table mirrors this mindset and leads to Oskar Zięta's sculptural interpretation of them all.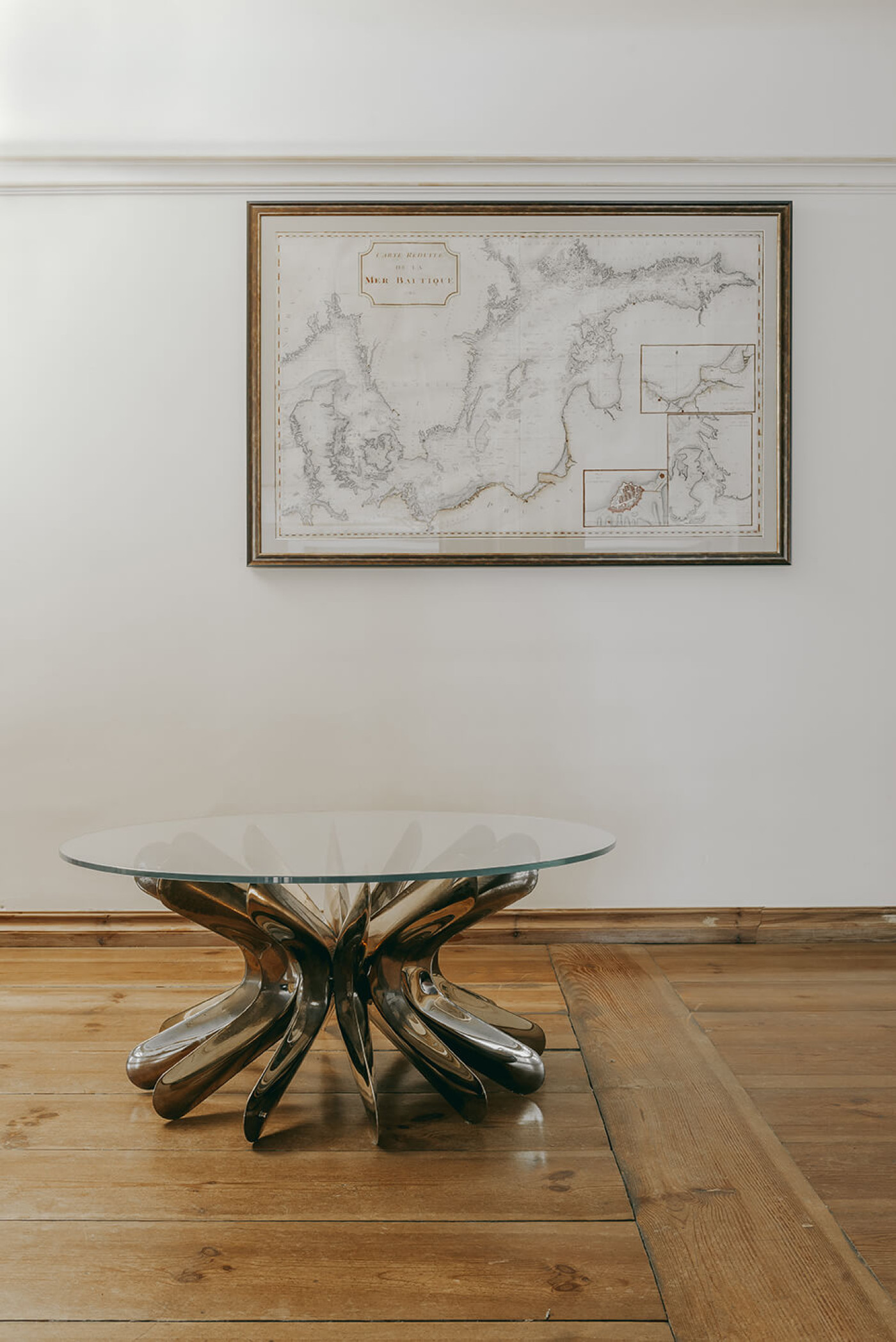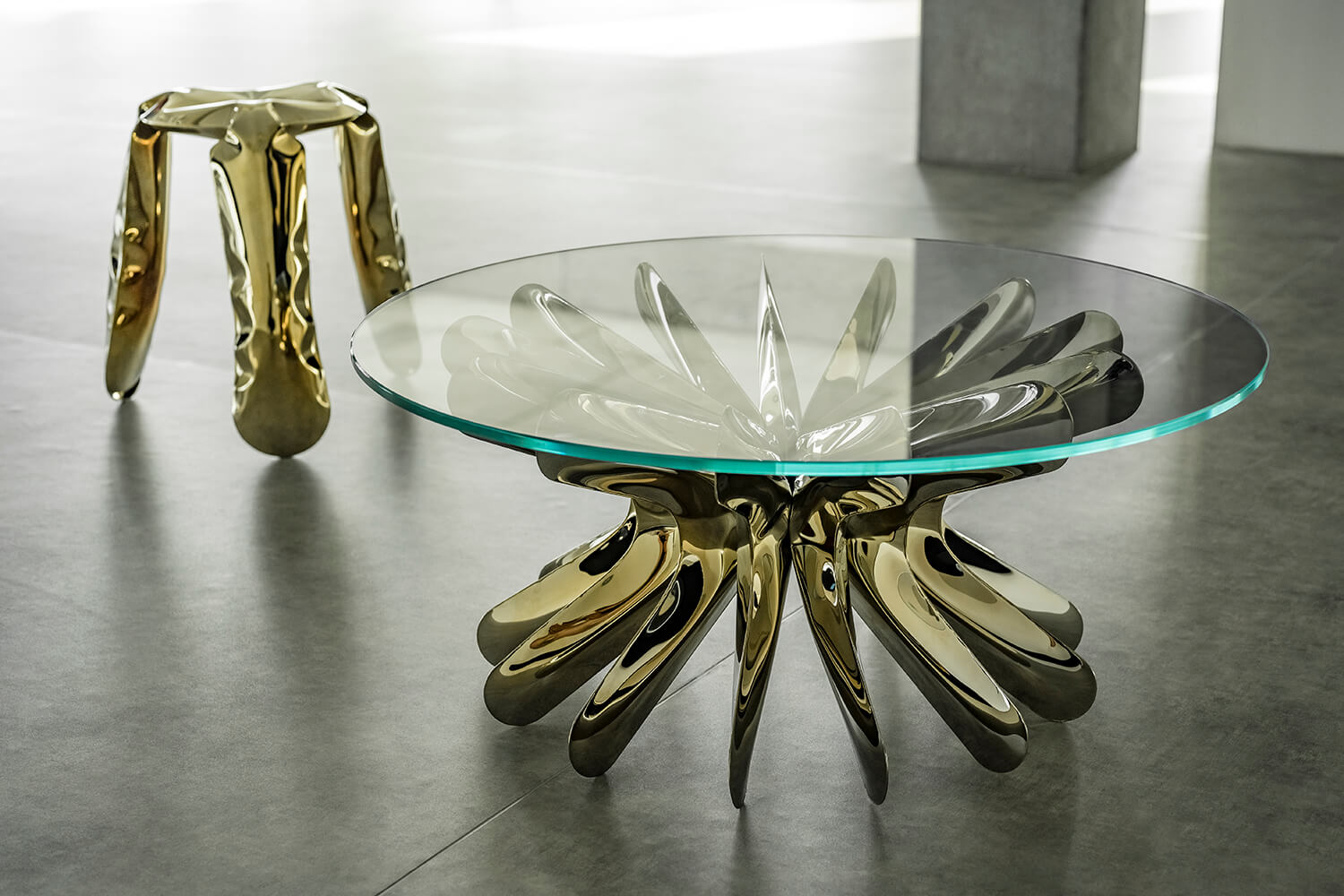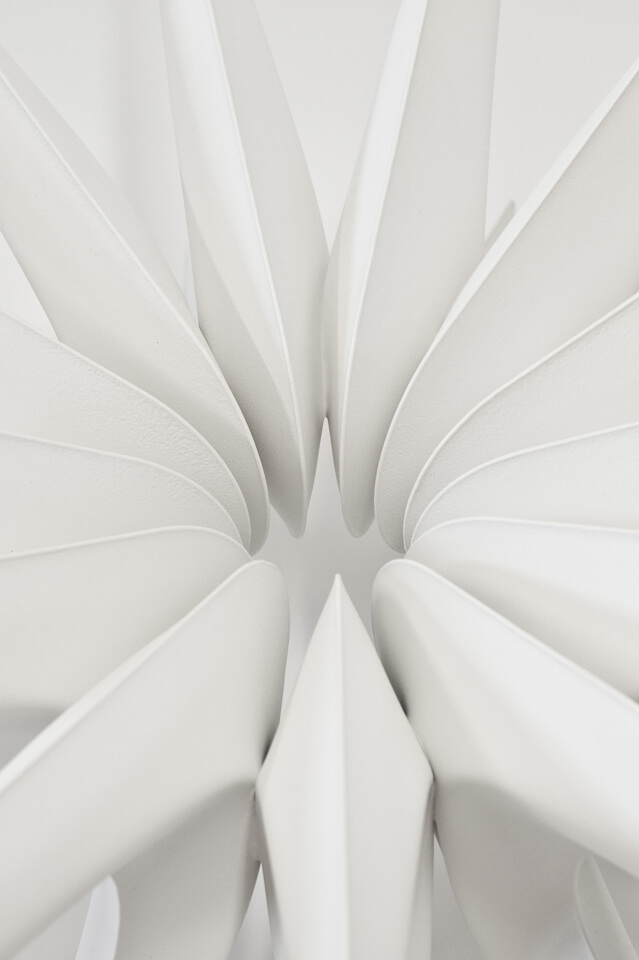 Get closer to reflections
Discover our colections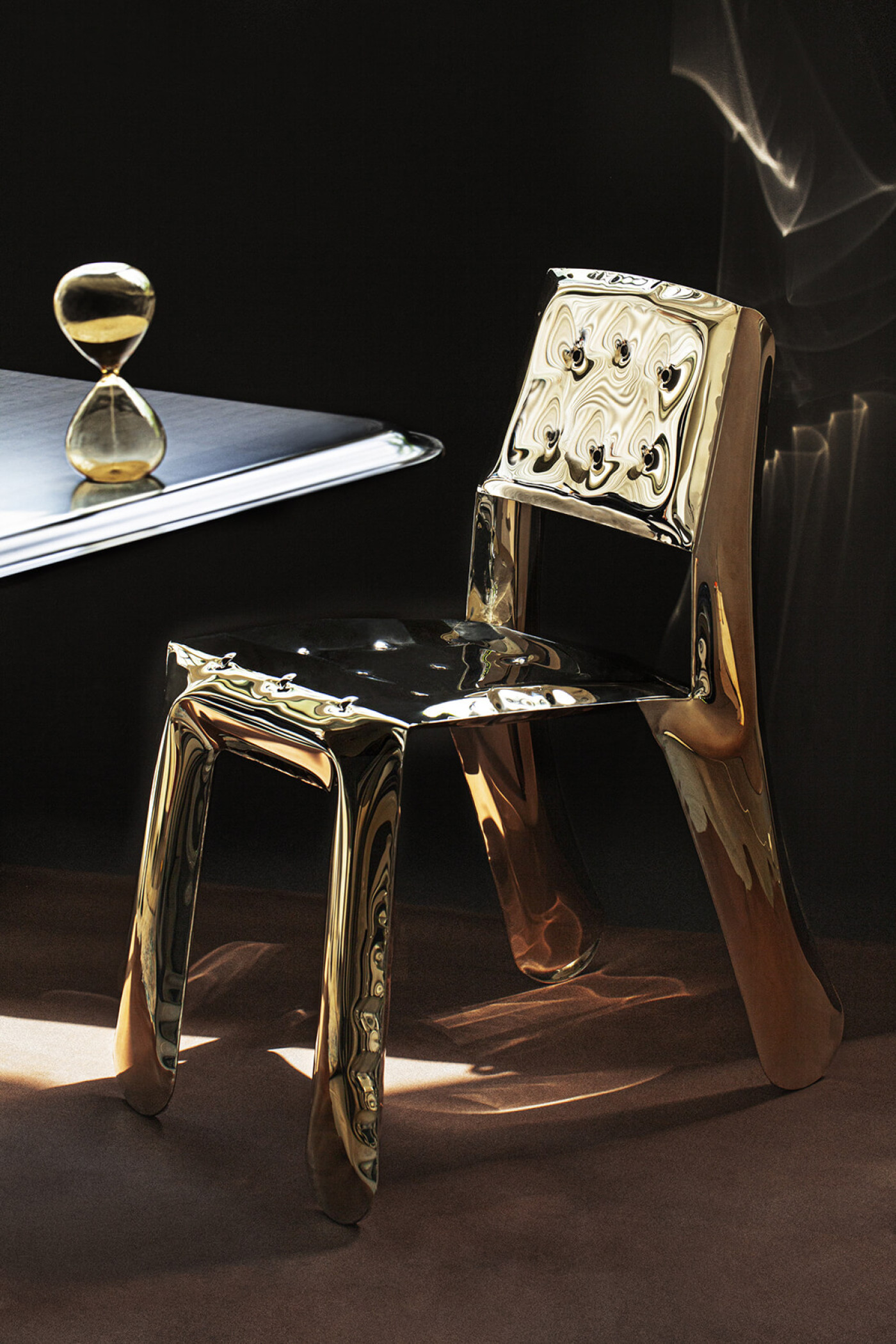 Heat collection
Thermo-colourized objects from the Zieta Collection in two rare colours: Flamed Gold and Cosmic Blue. Oskar Zięta used the natural properties of steel and, through his research, led to development of a technology using high temperature to colourize metal surfaces.
Read more
Studio's selection
Complementary choice