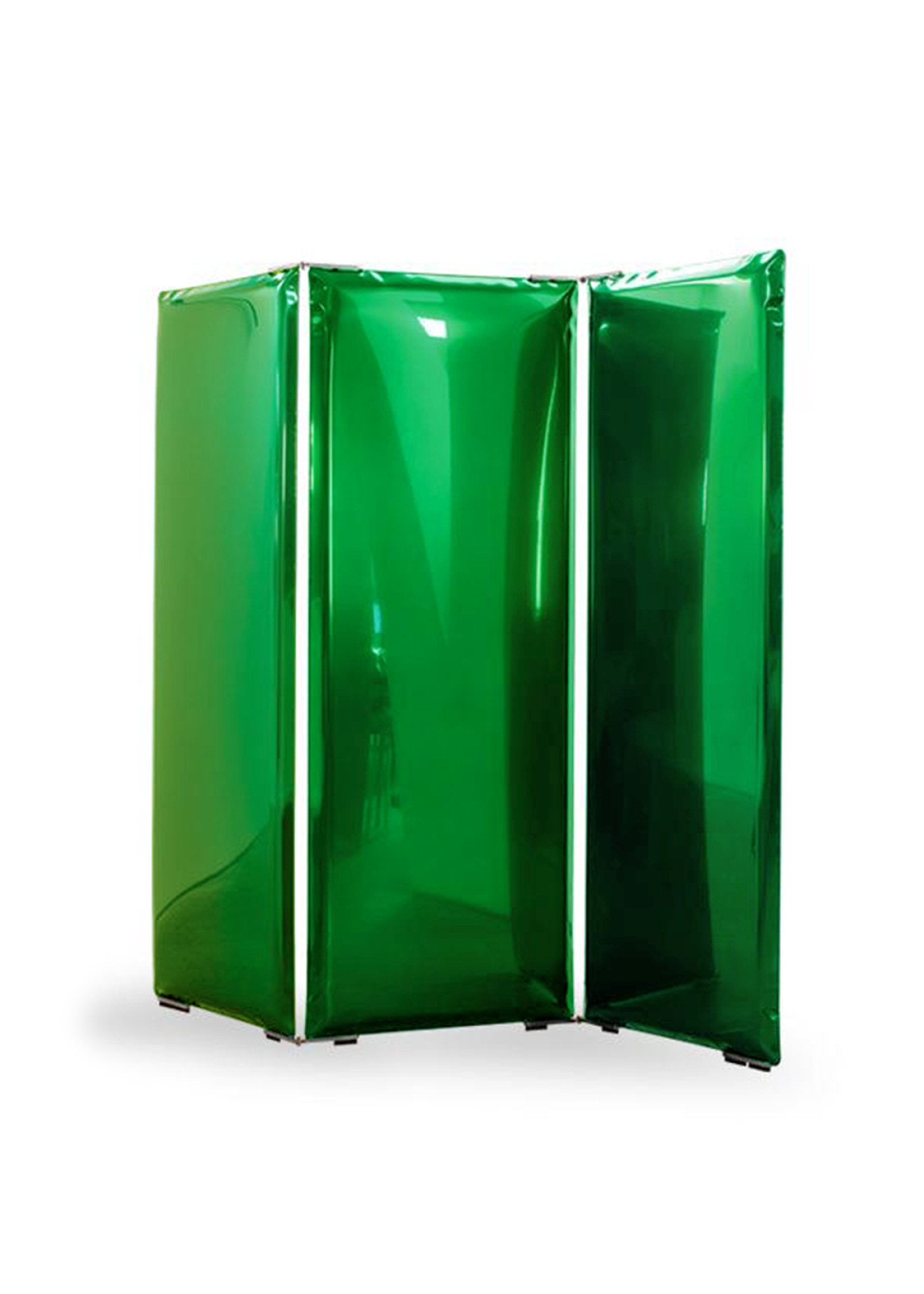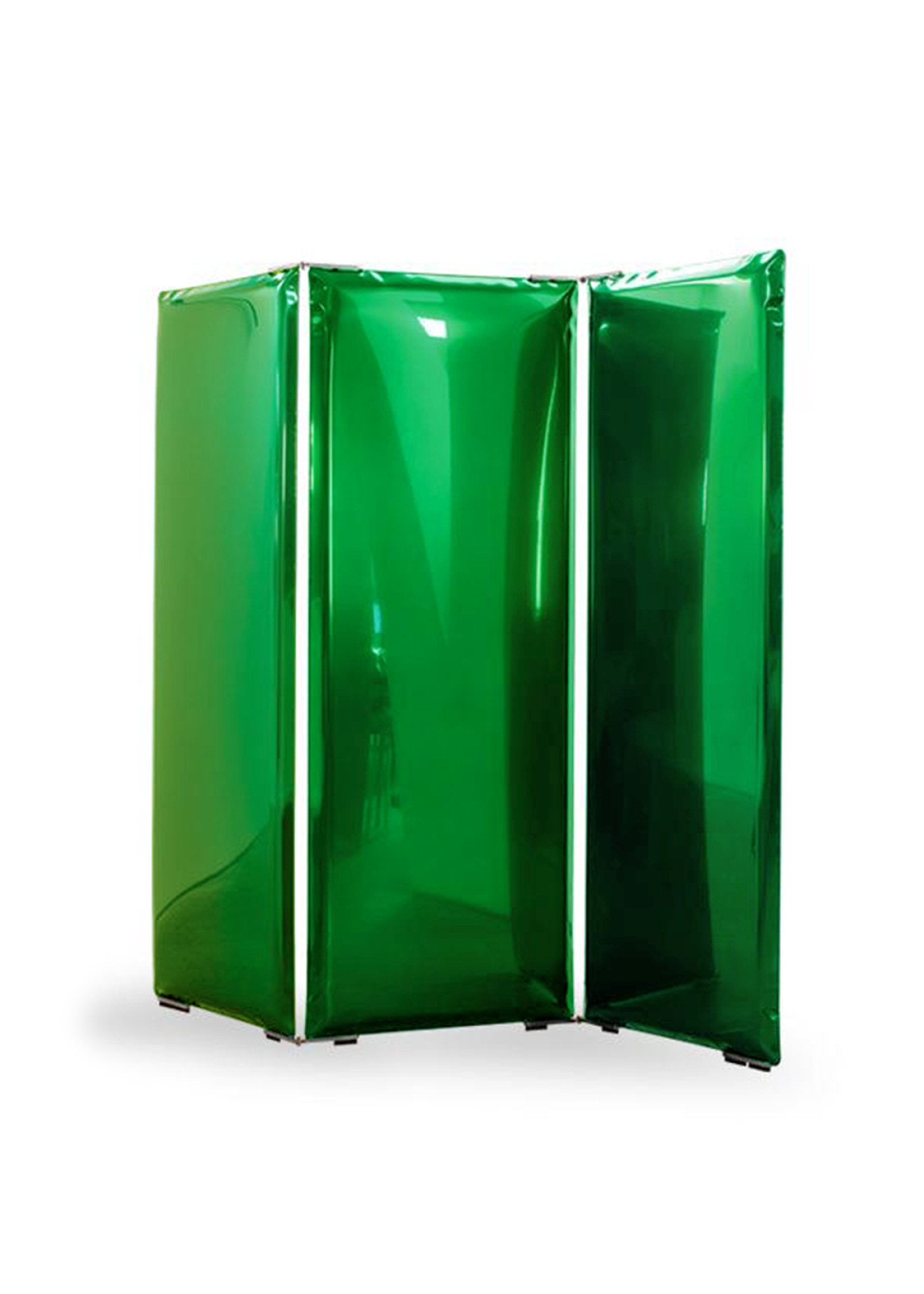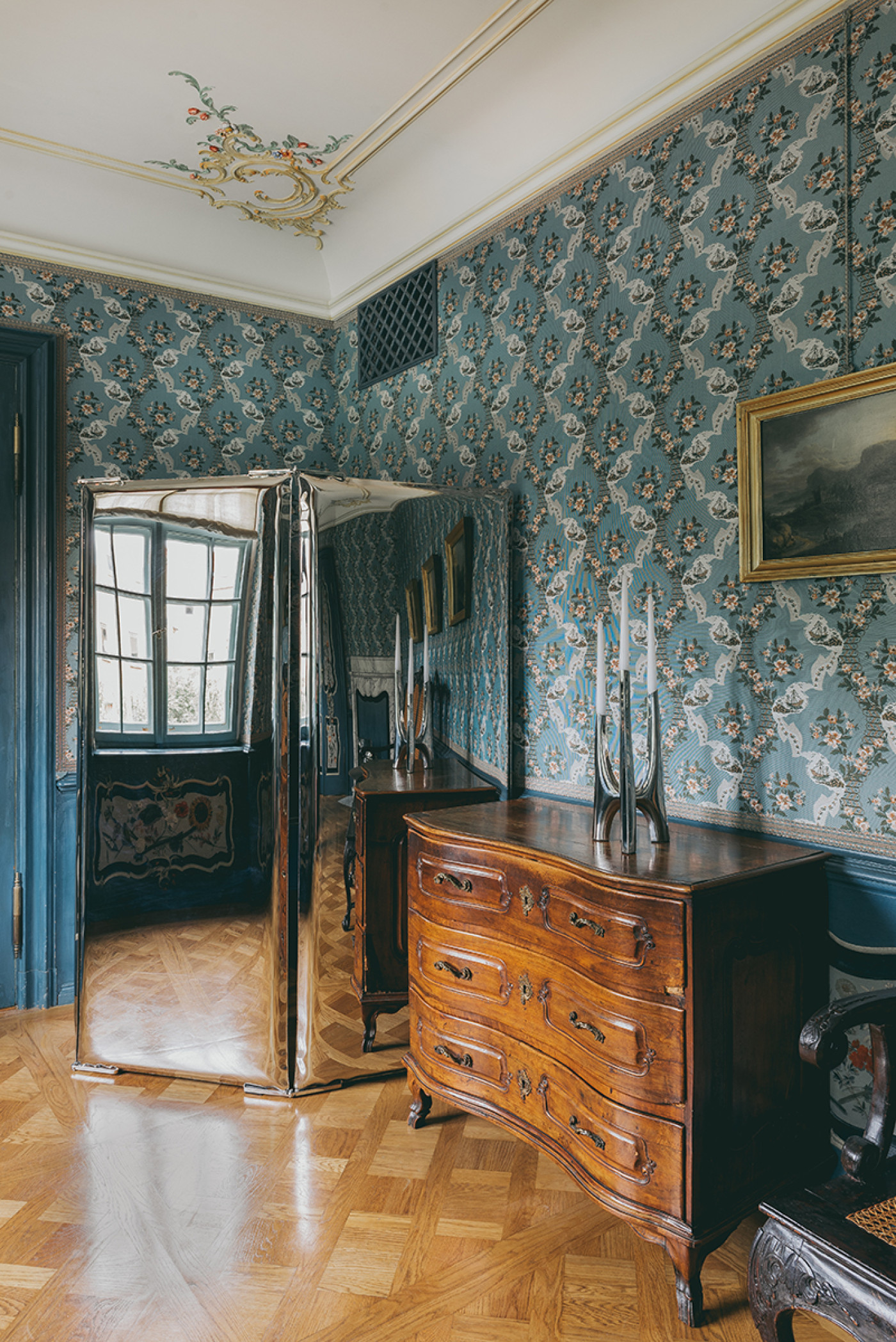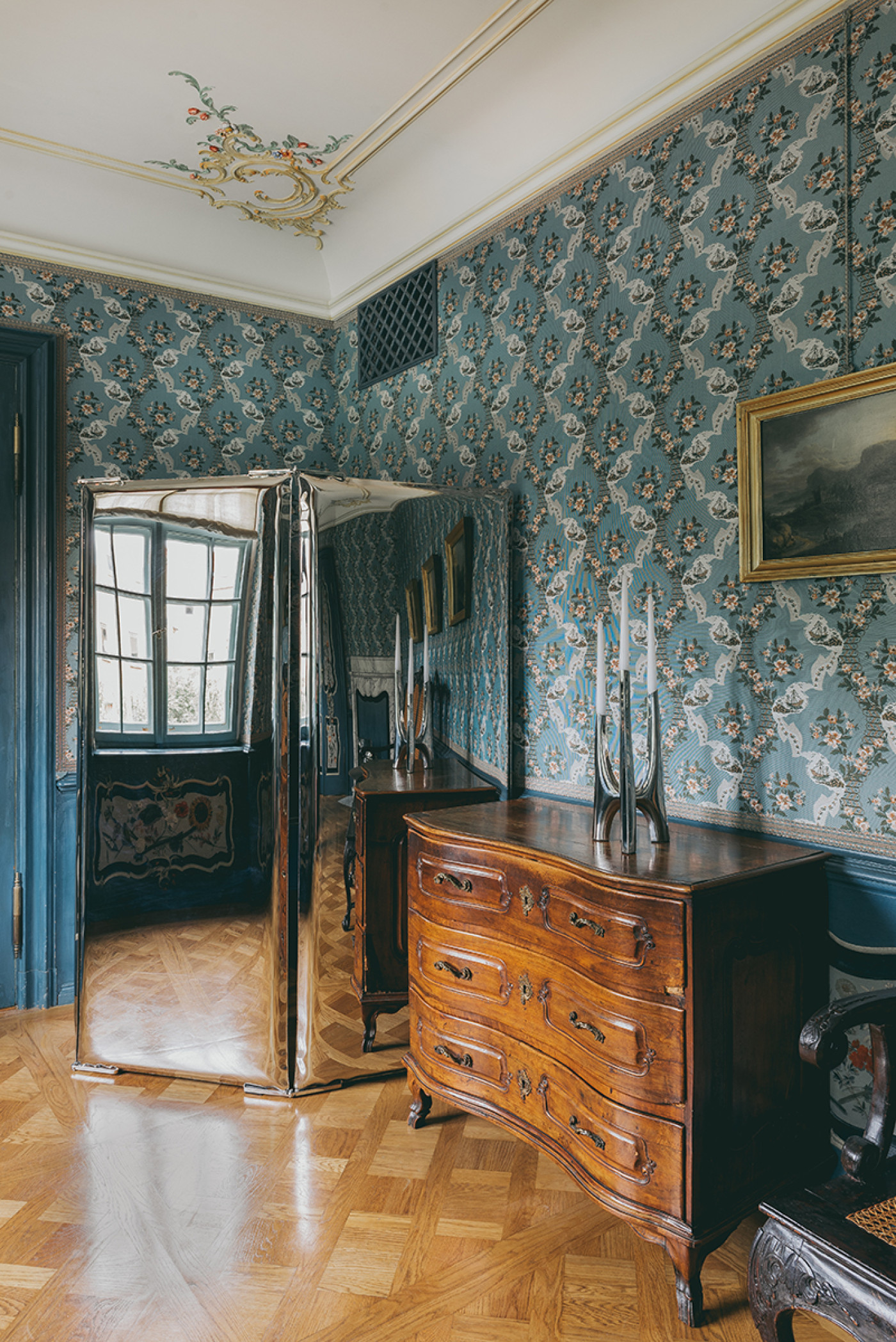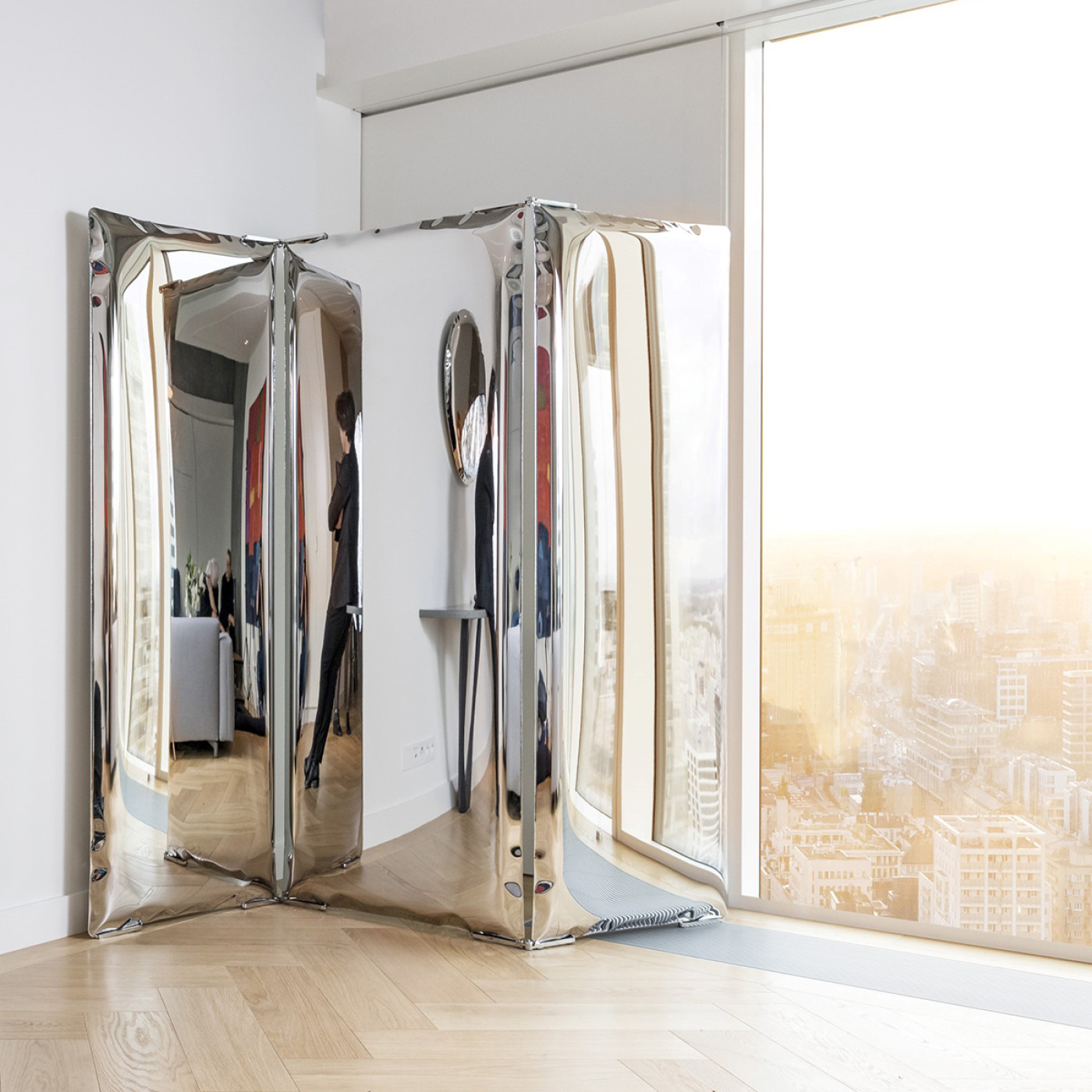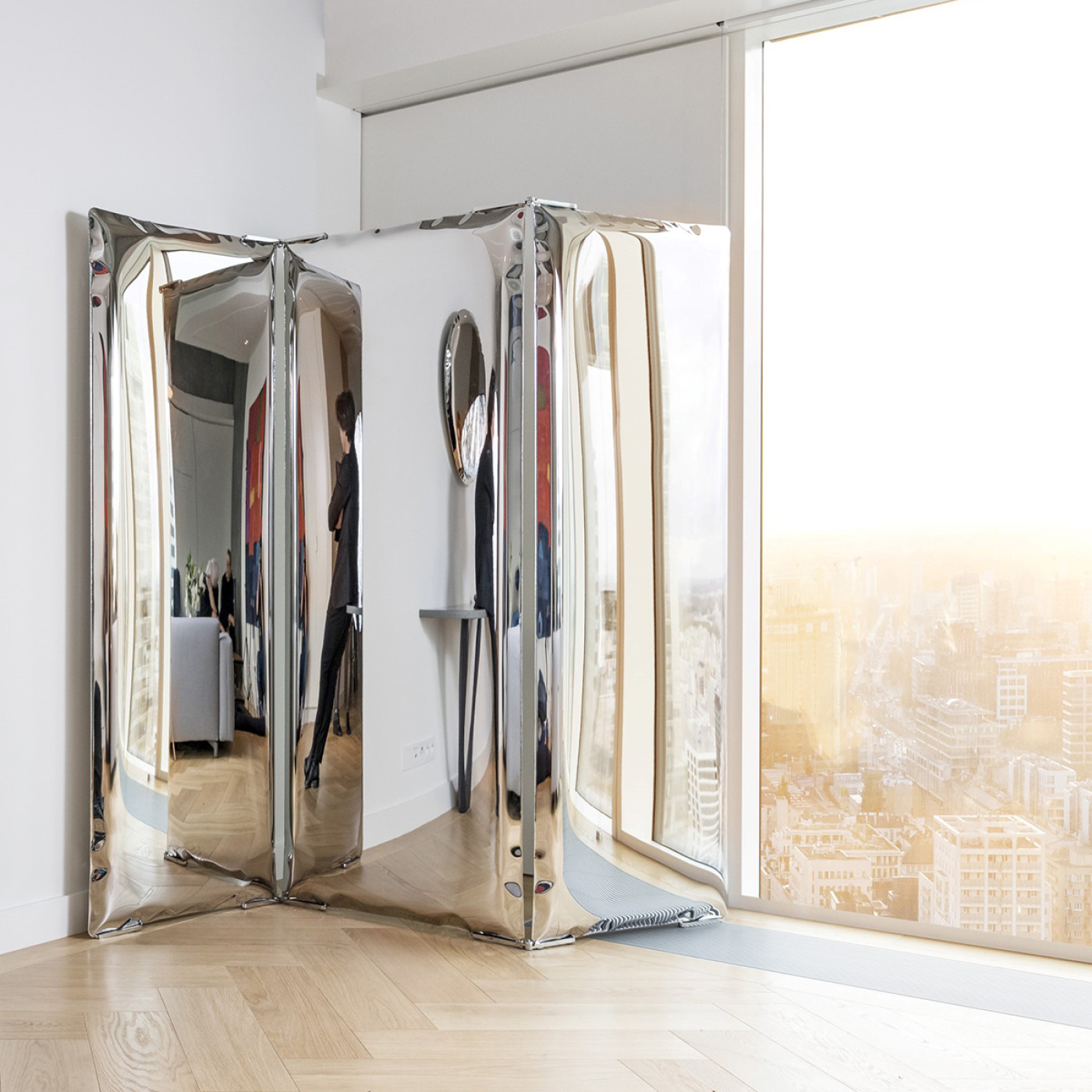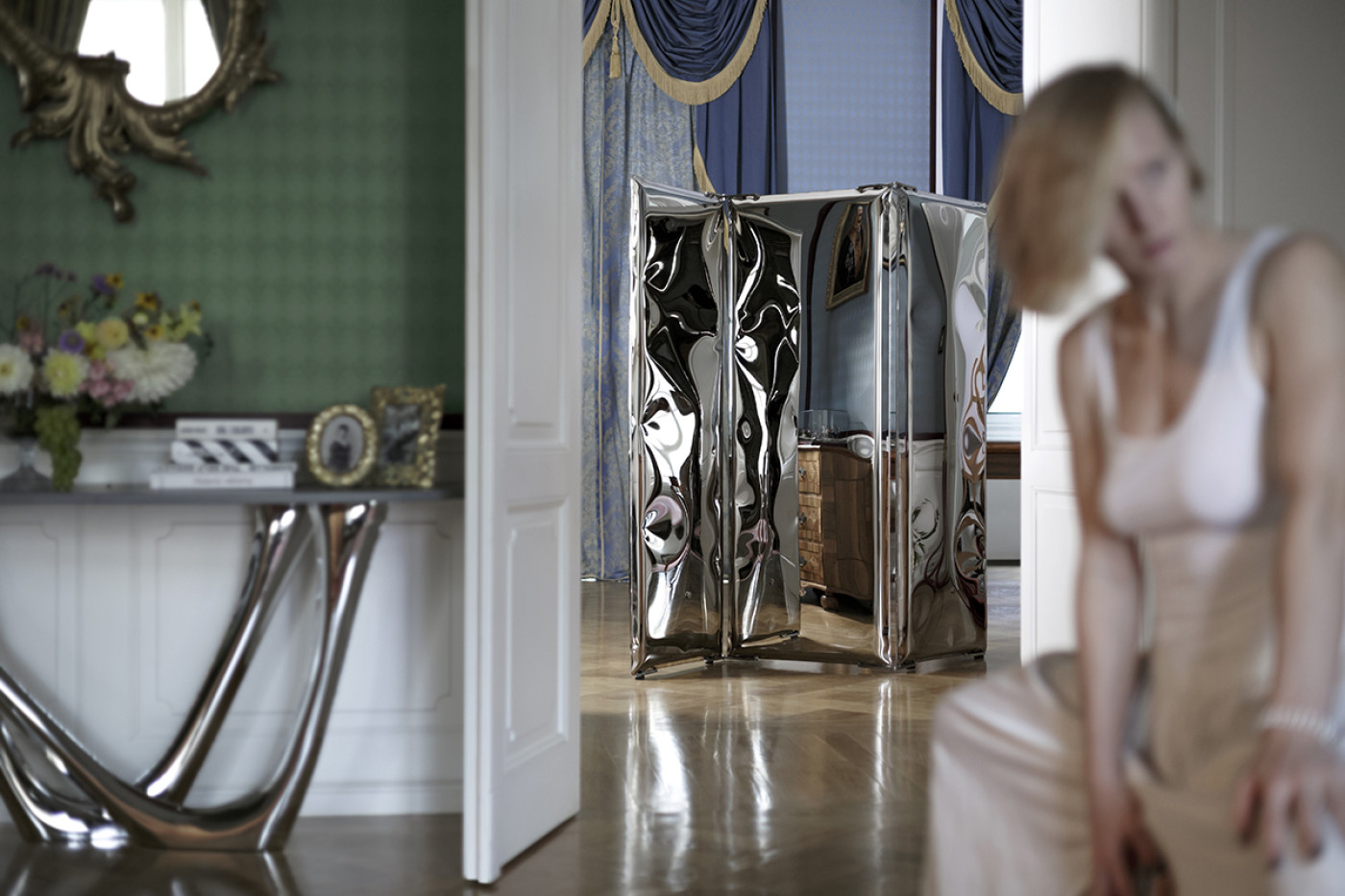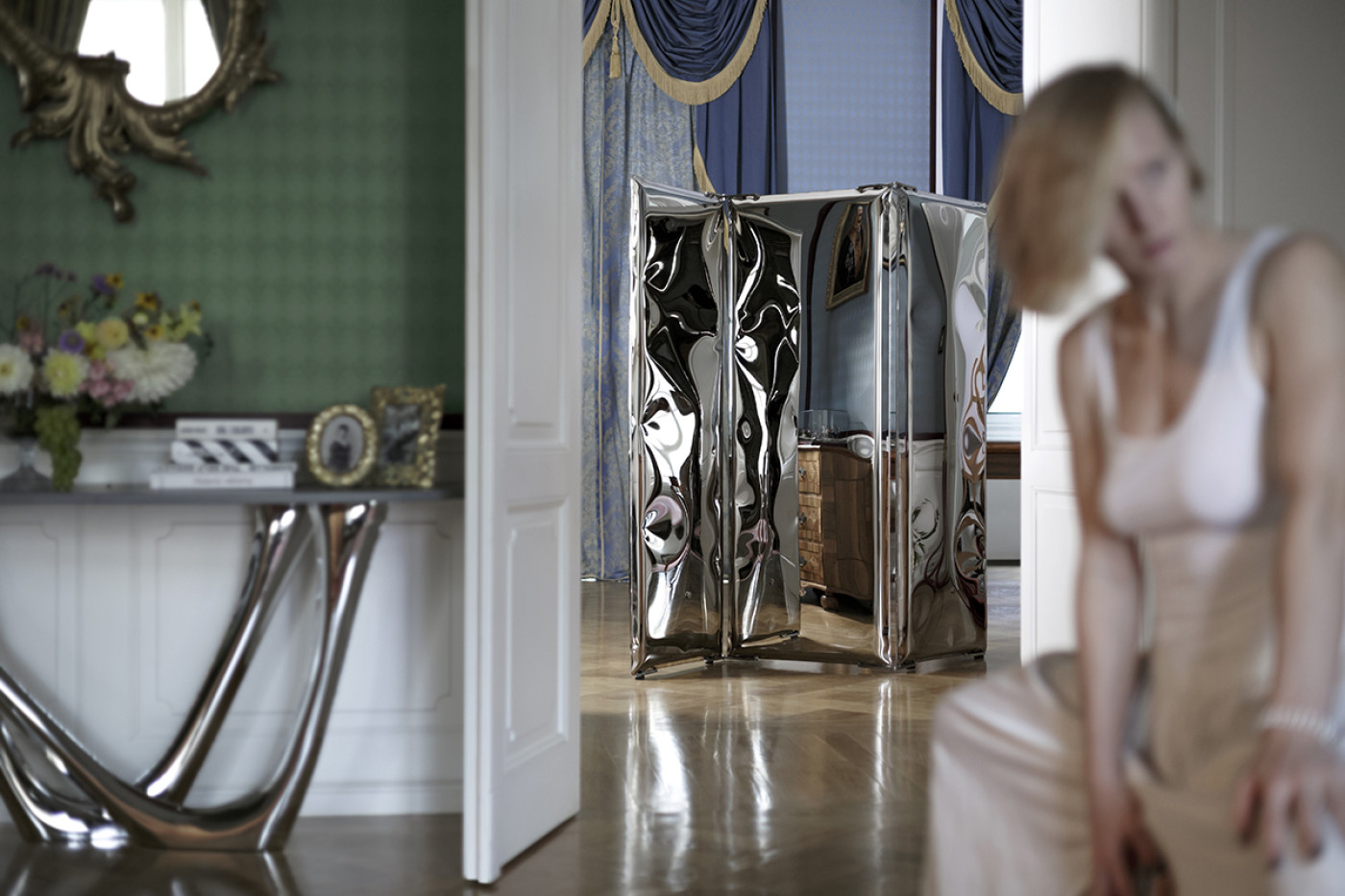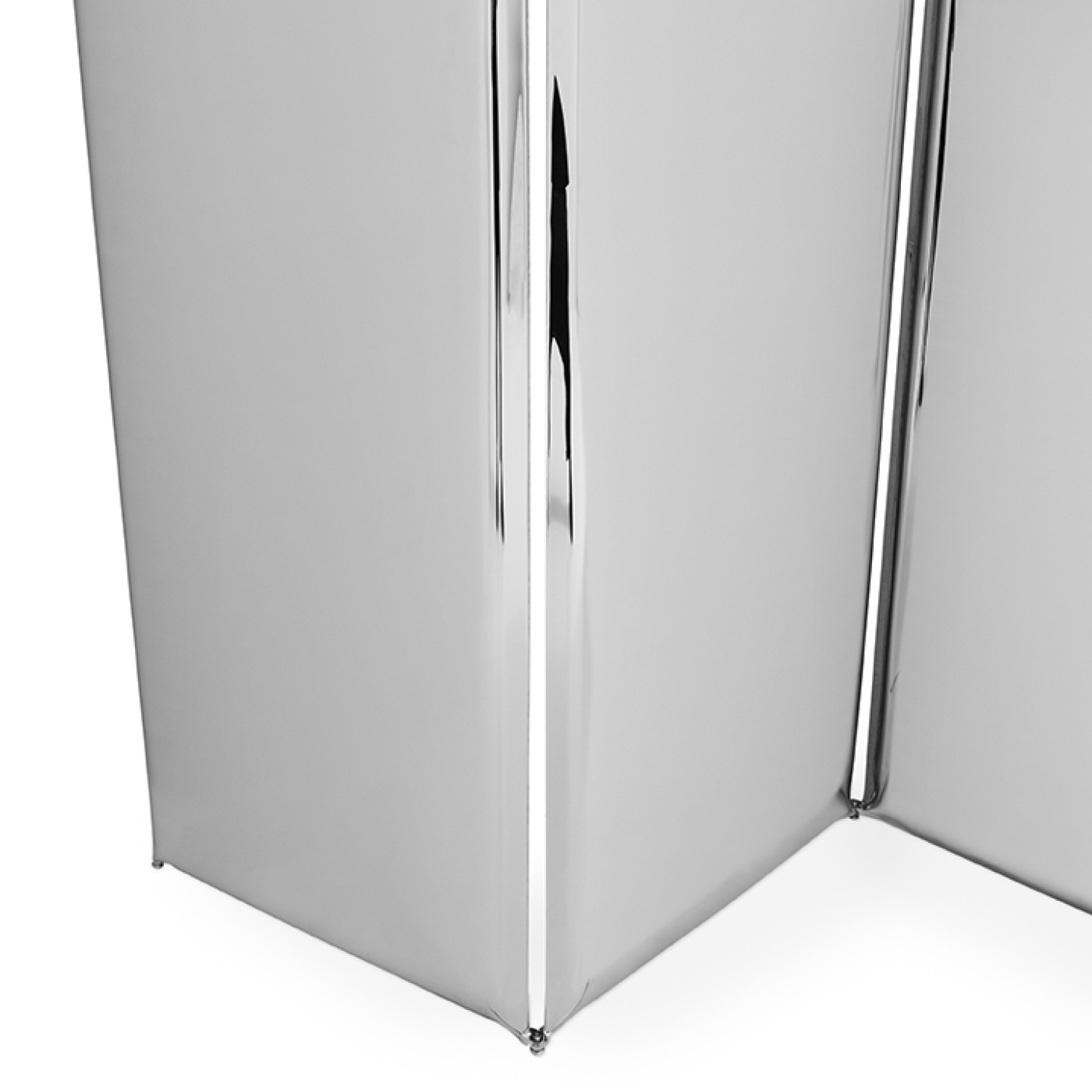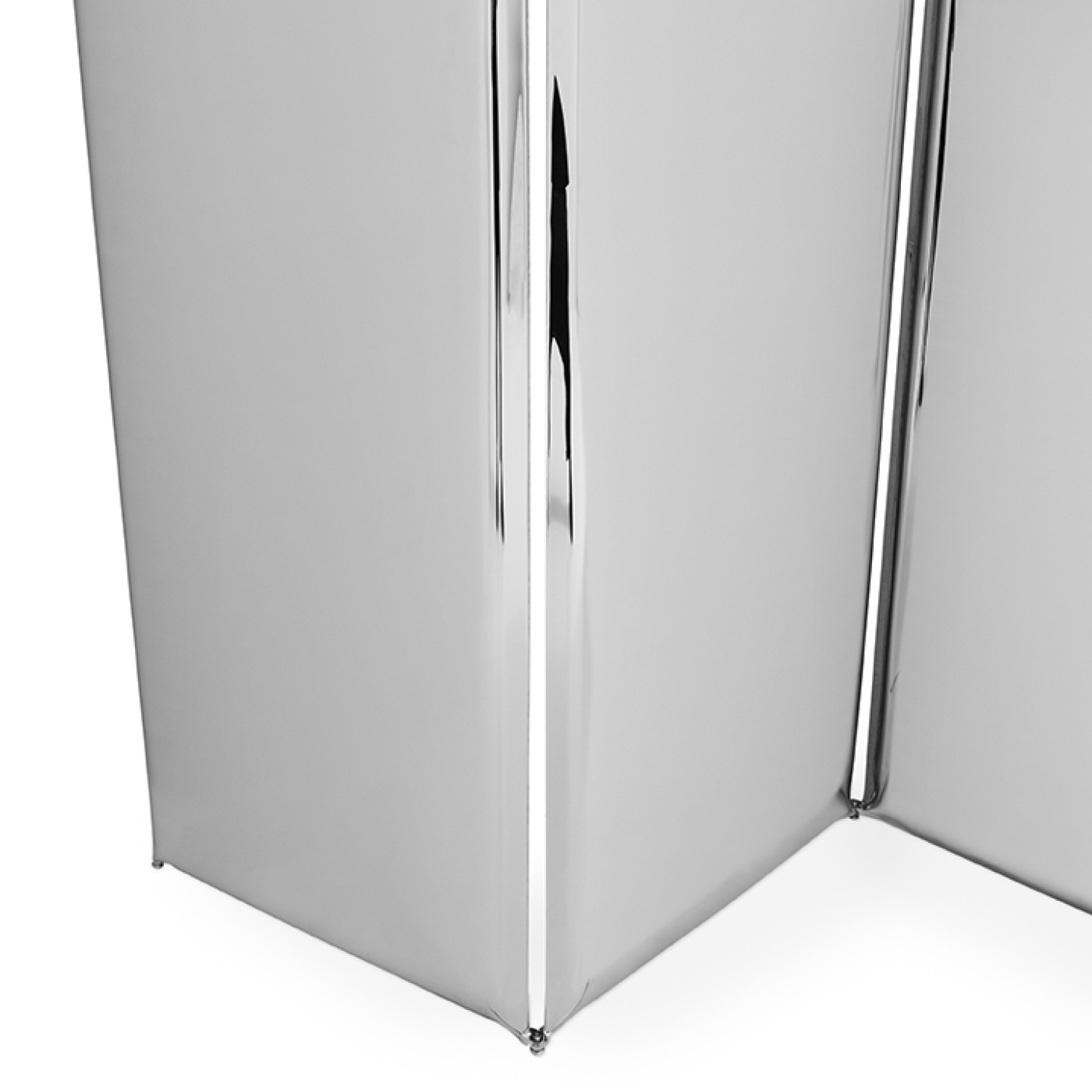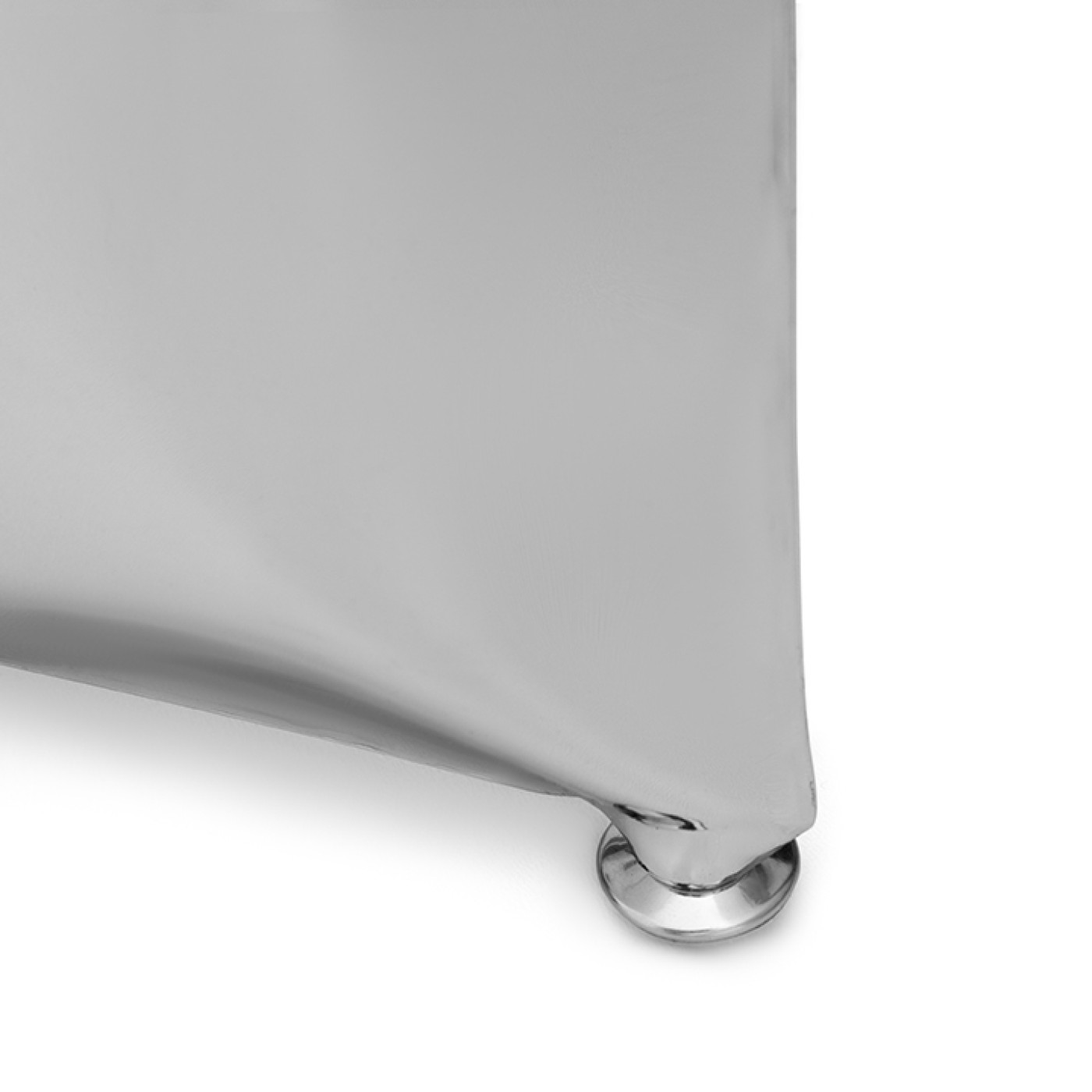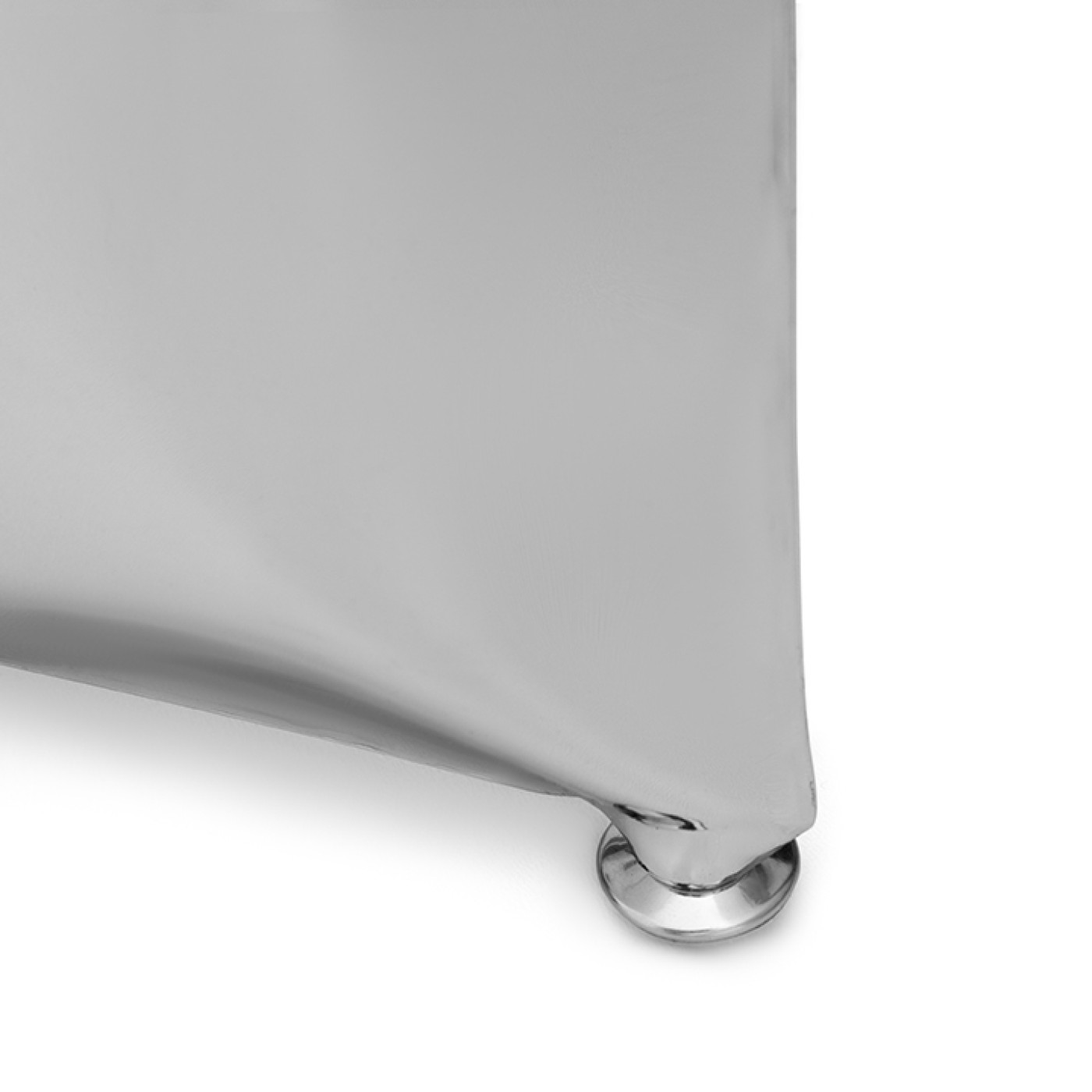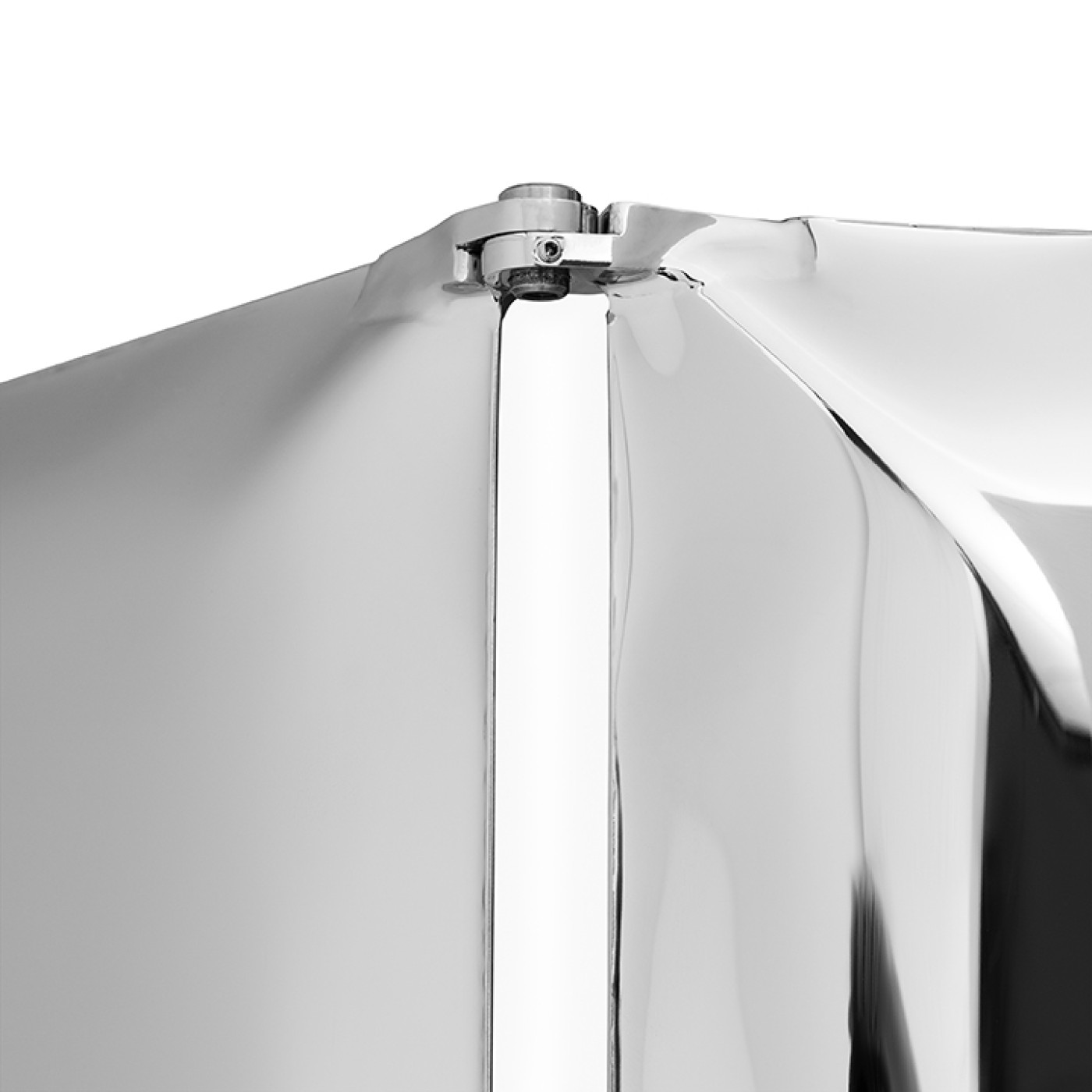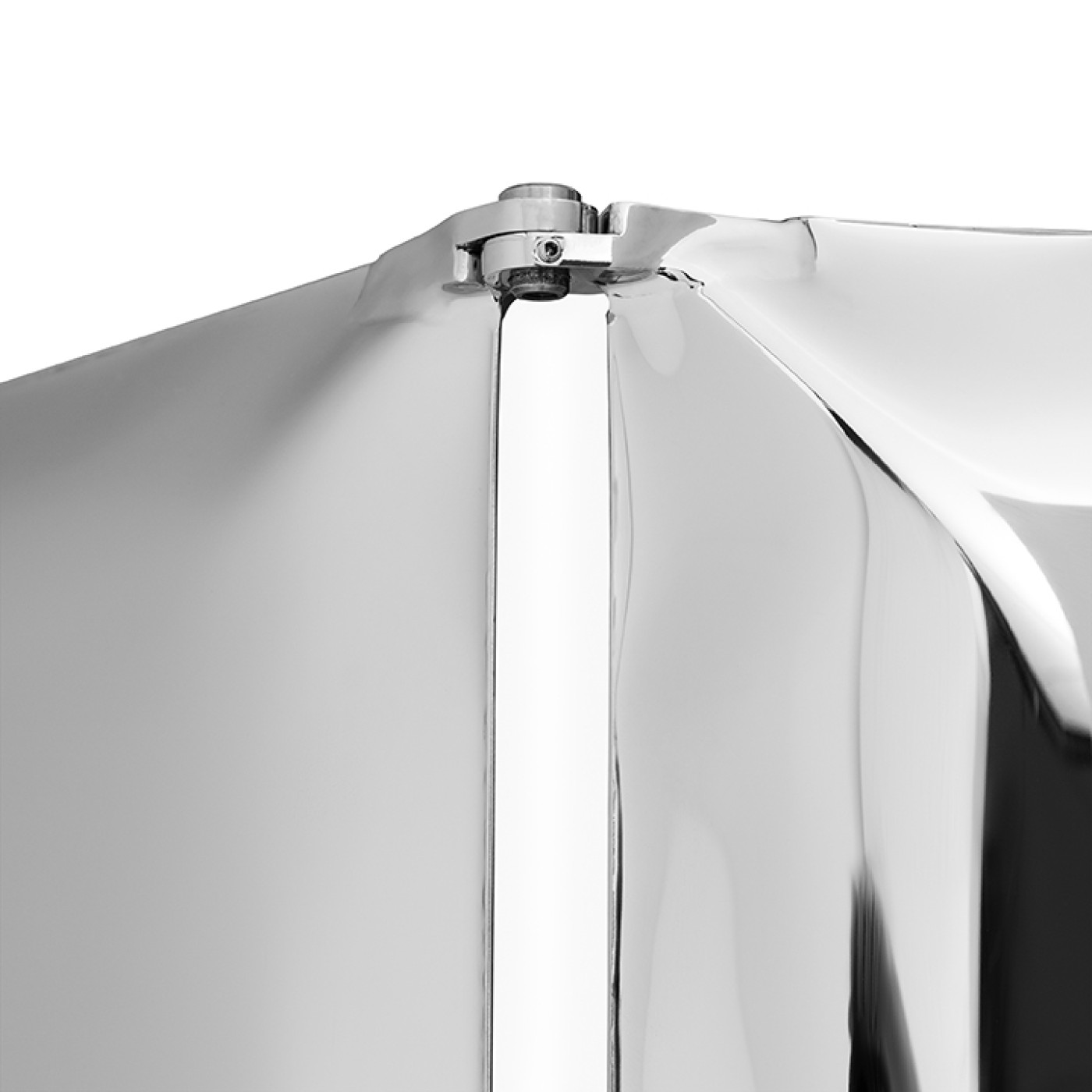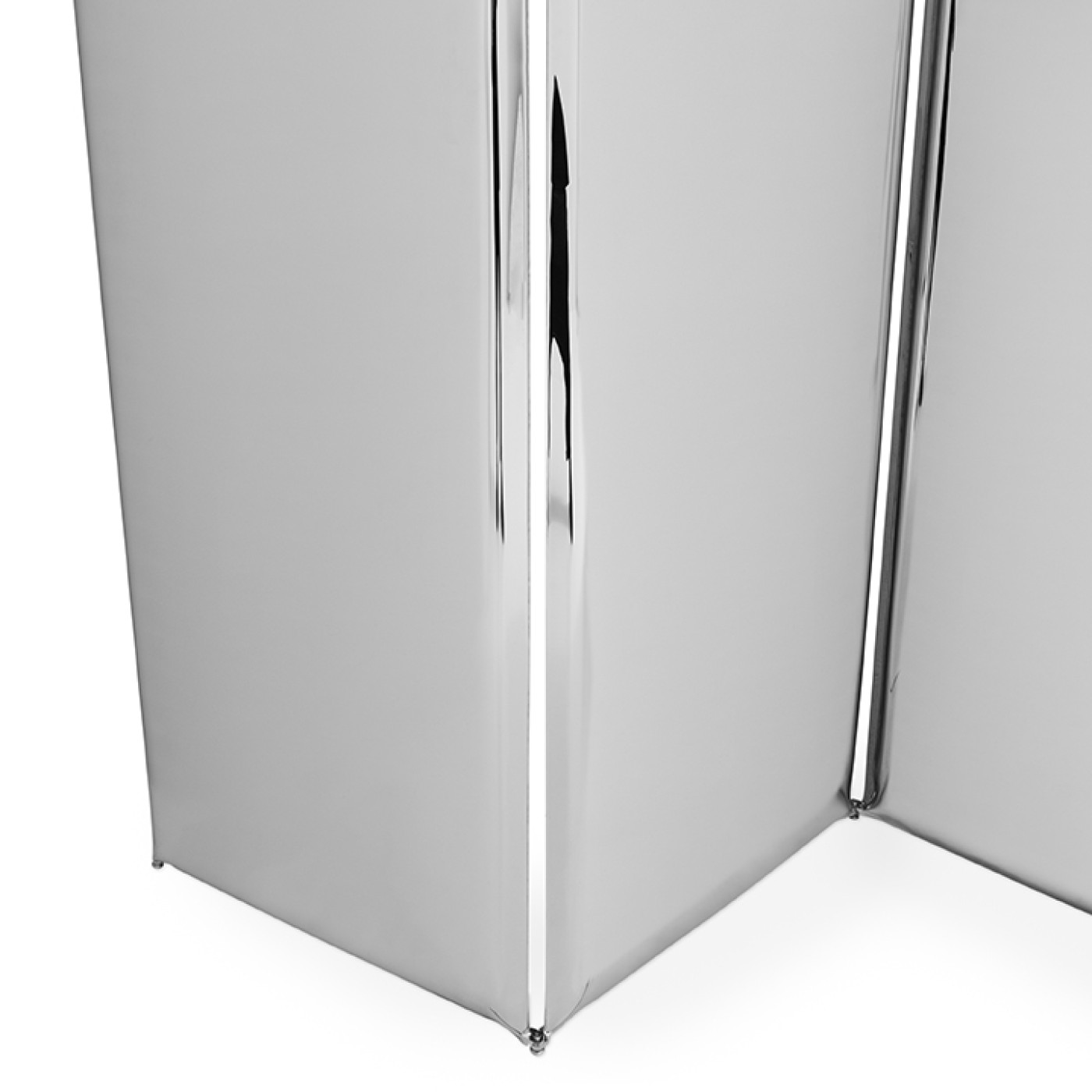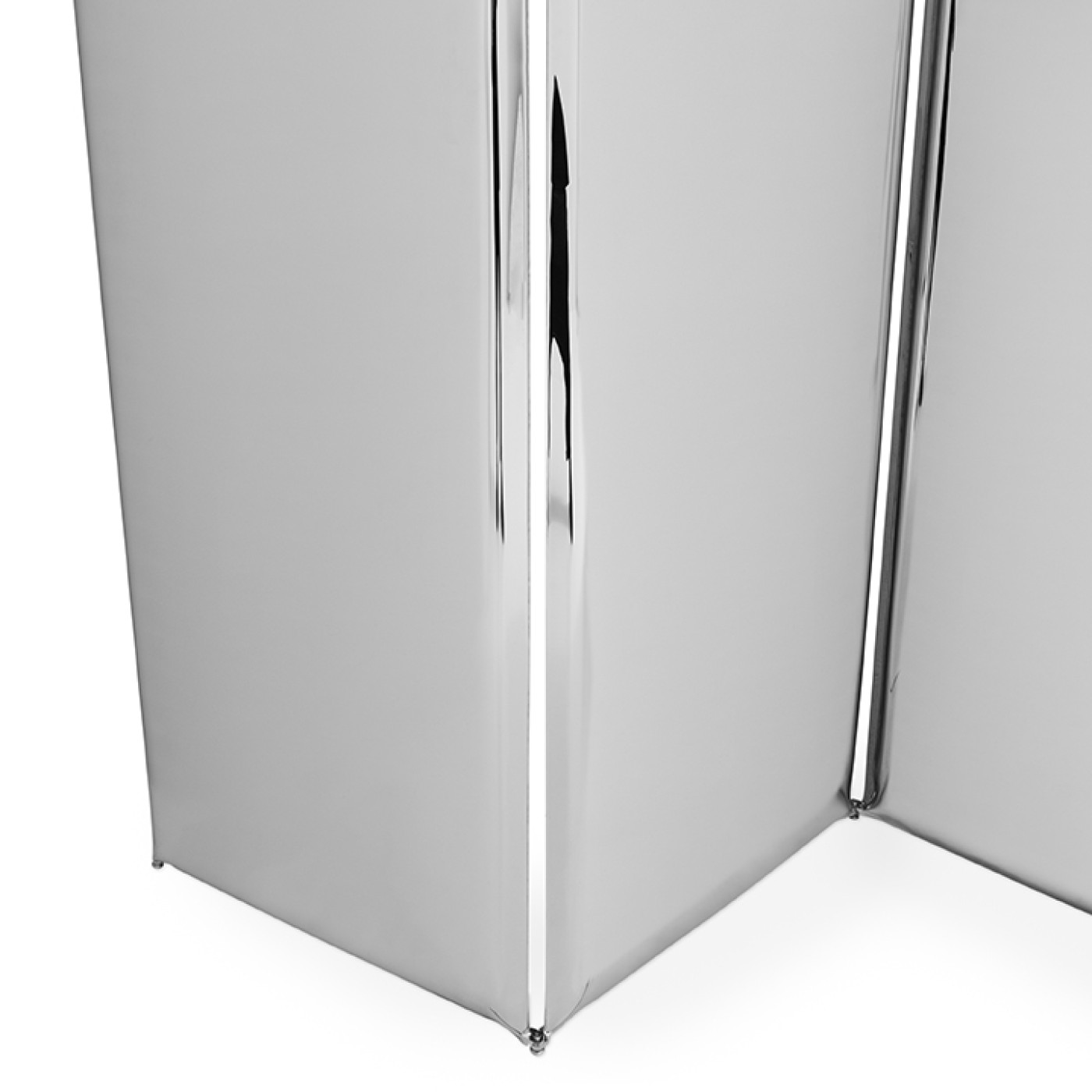 Gradient Collection (3)
↓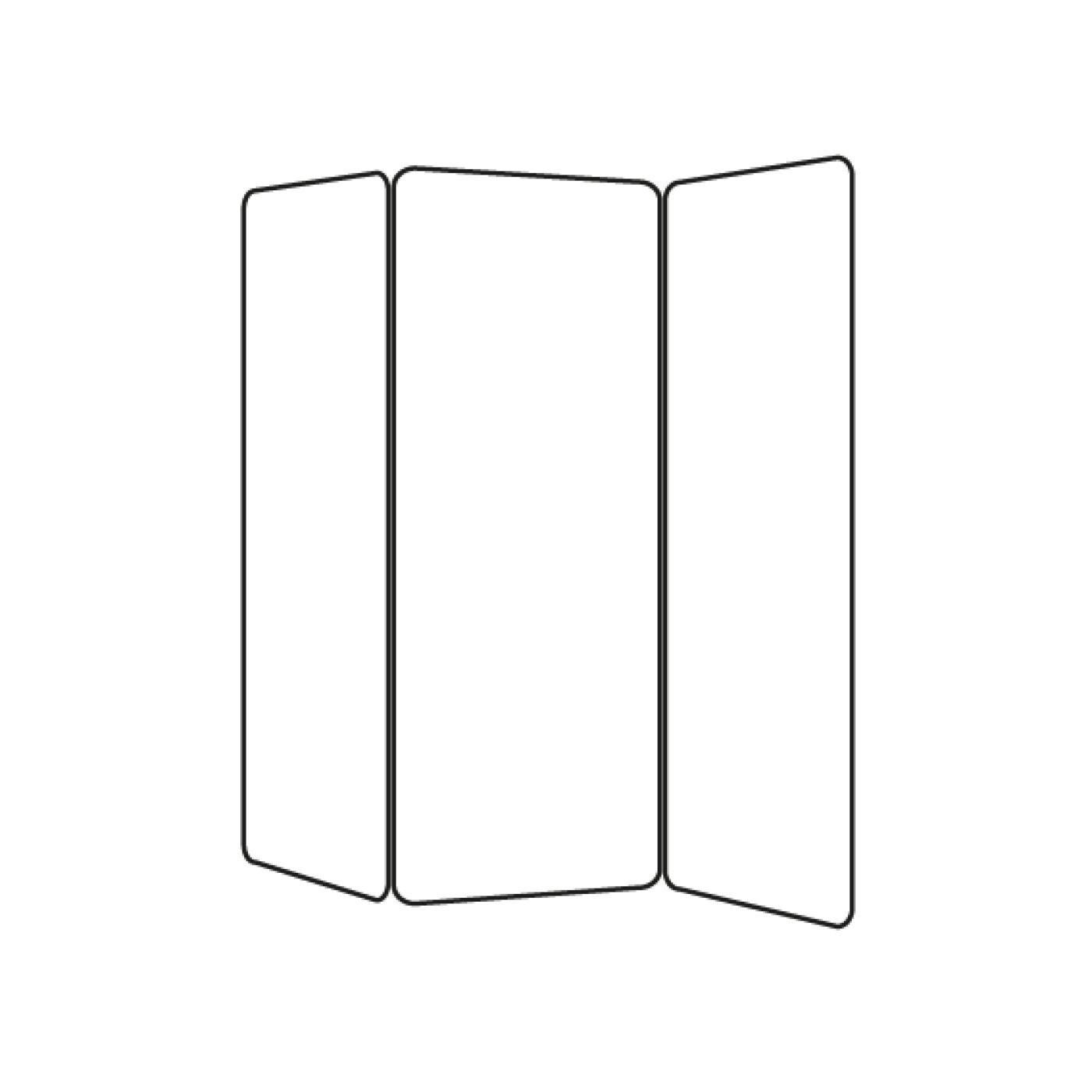 Dimensions
Height: 182.00 cm71.65 inch
Width: 215.00 cm84.65 inch
Depth: 10.00 cm3.94 inch
Gross dimensions (with packaging)
Height: 100.00 cm39.37 inch
Width: 195.00 cm76.77 inch
Depth: 75.00 cm29.53 inch
Collection Gradient Collection
* the package includes a mounting kit for Sonar
* the product is certified with individual number and symbol
* emerald, sapphire, emerald/sapphire, deep space blue belongs to limited edition
* weights, shapes and dimensions may vary, this is a characteristic feature of FiDU products


The colours visible on the screen may be presented differently depending on your monitor settings and screen resolution. Therefore we cannot guarantee an exact match between the colours you see on the screen and the colours of the actual products.
Description
SONAR is a movable, standalone geometric floor object in the form of three interconnected mirror panels. It can act as a partition wall or an artistic sculptural element, transforming an interior into a multi-dimensional story of reflections.
Made of polished steel, it beautifully reflects the surroundings and refracts the light, creating interesting visual effects. Its grandeur and bold character make it a perfect addition to large contemporary spaces such as living rooms and bedrooms in private homes, as well as restaurants and hotel lobbies.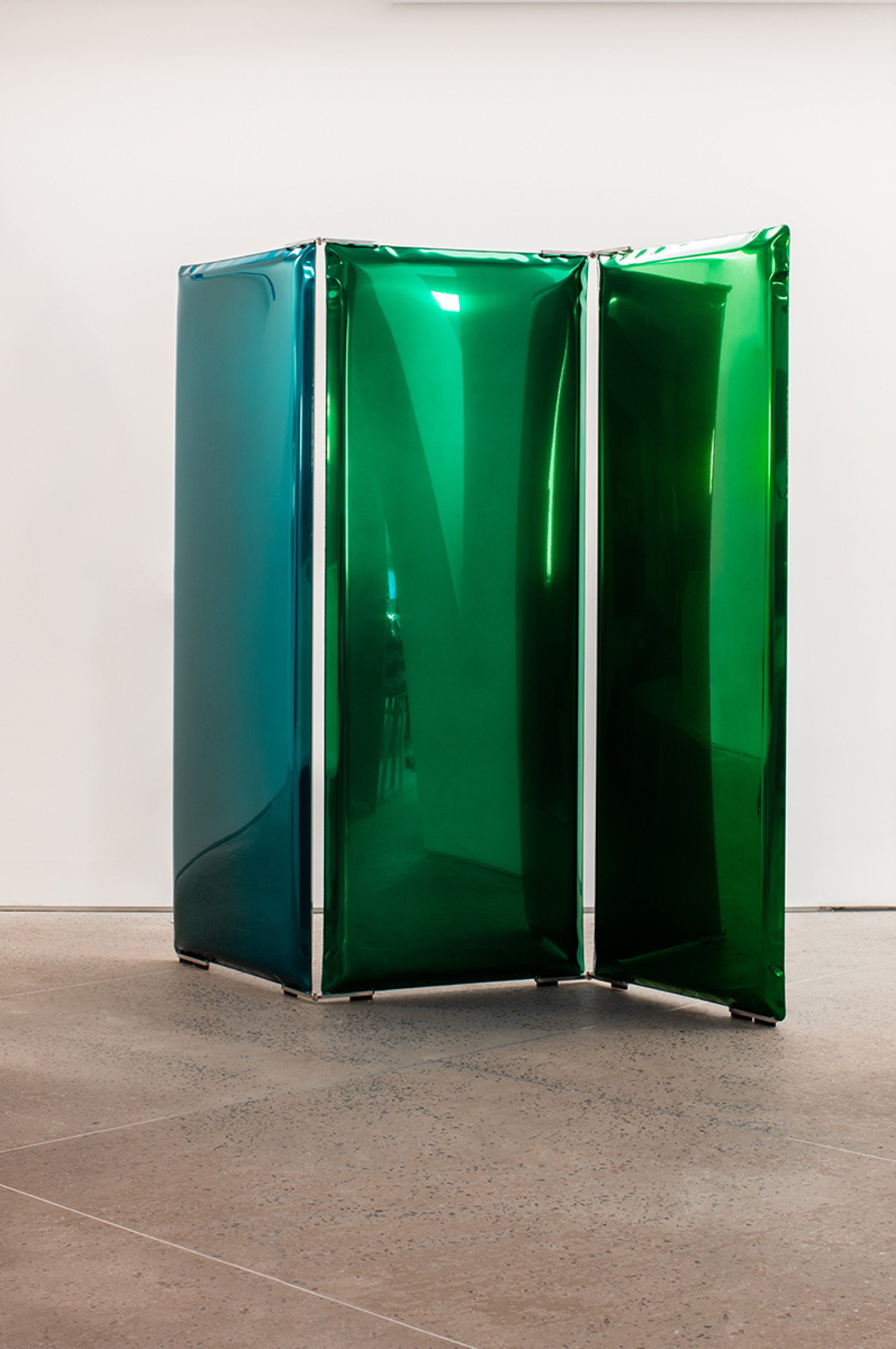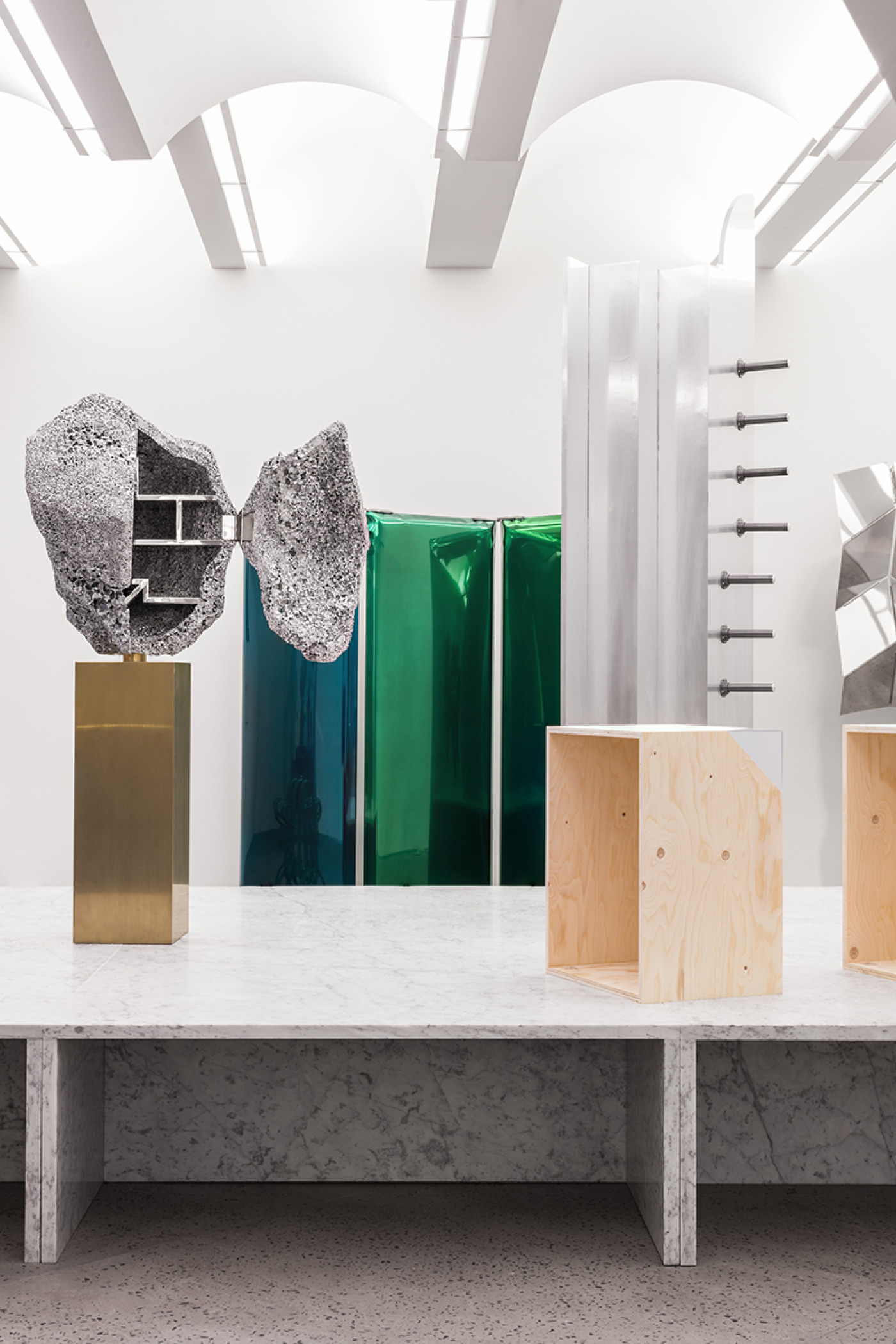 SONAR is definitely at home in ambitious interiors, as a functional object and a sculpture. For instance in the exhibition Just What Is It at Chamber Gallery in New York's Chelsea, curated by Matylda Krzykowski (2016).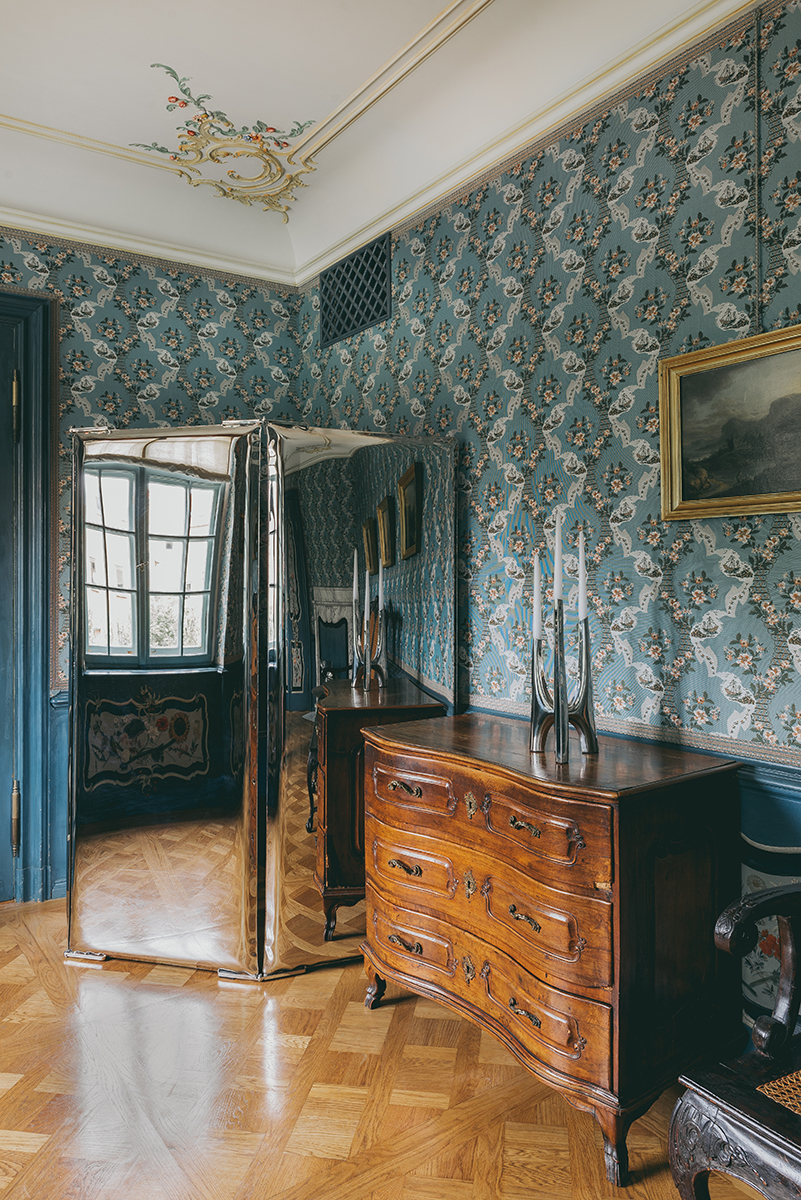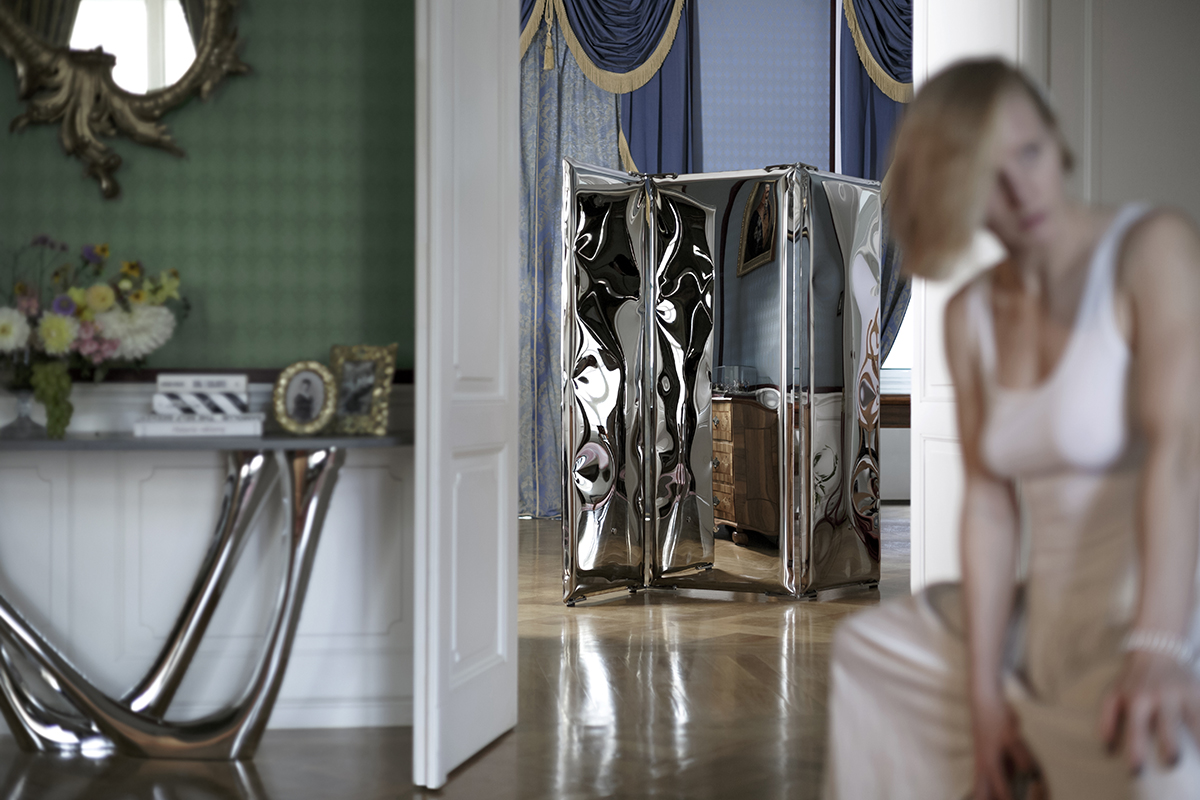 Geometric mirrors for moderns interiors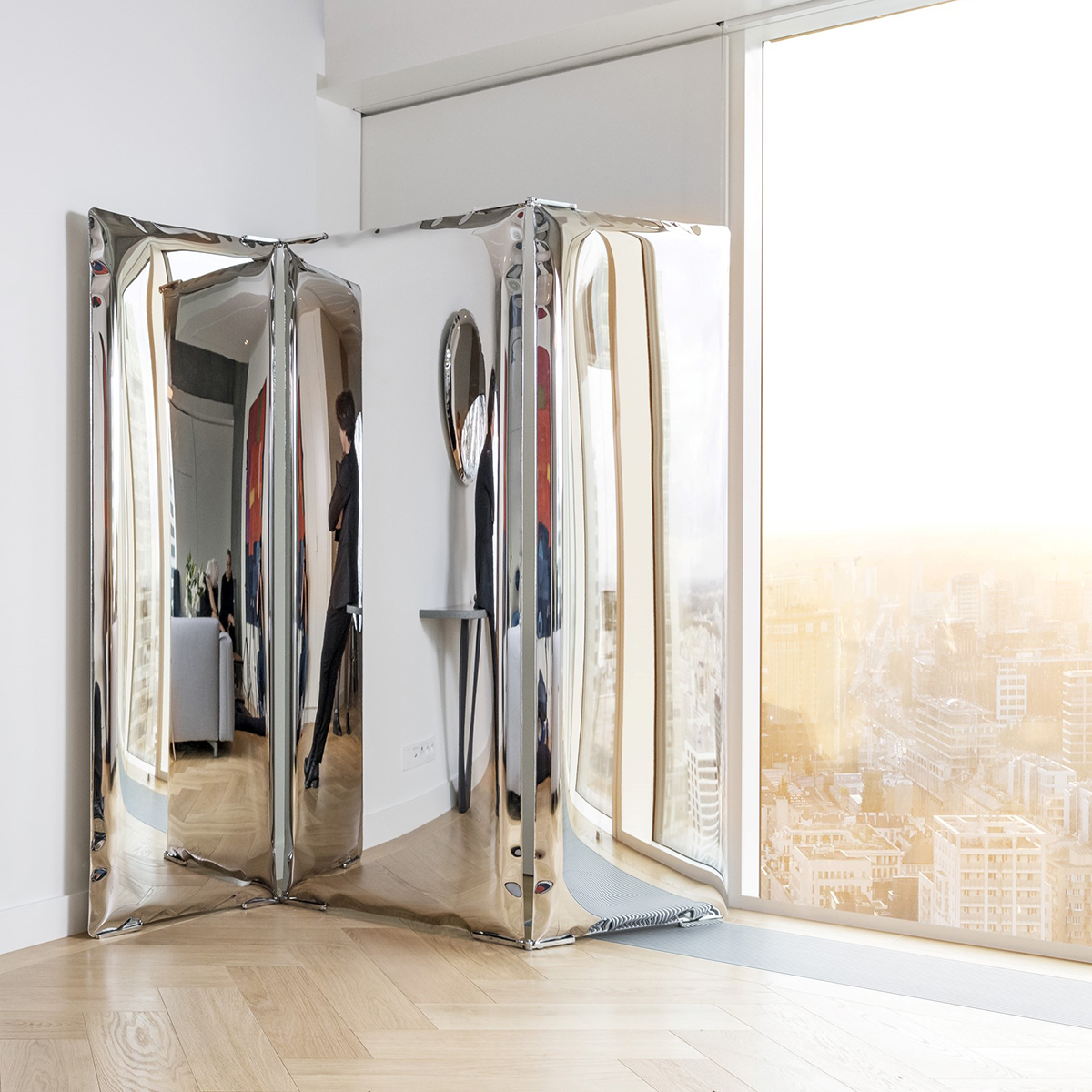 Related
Gradient Collection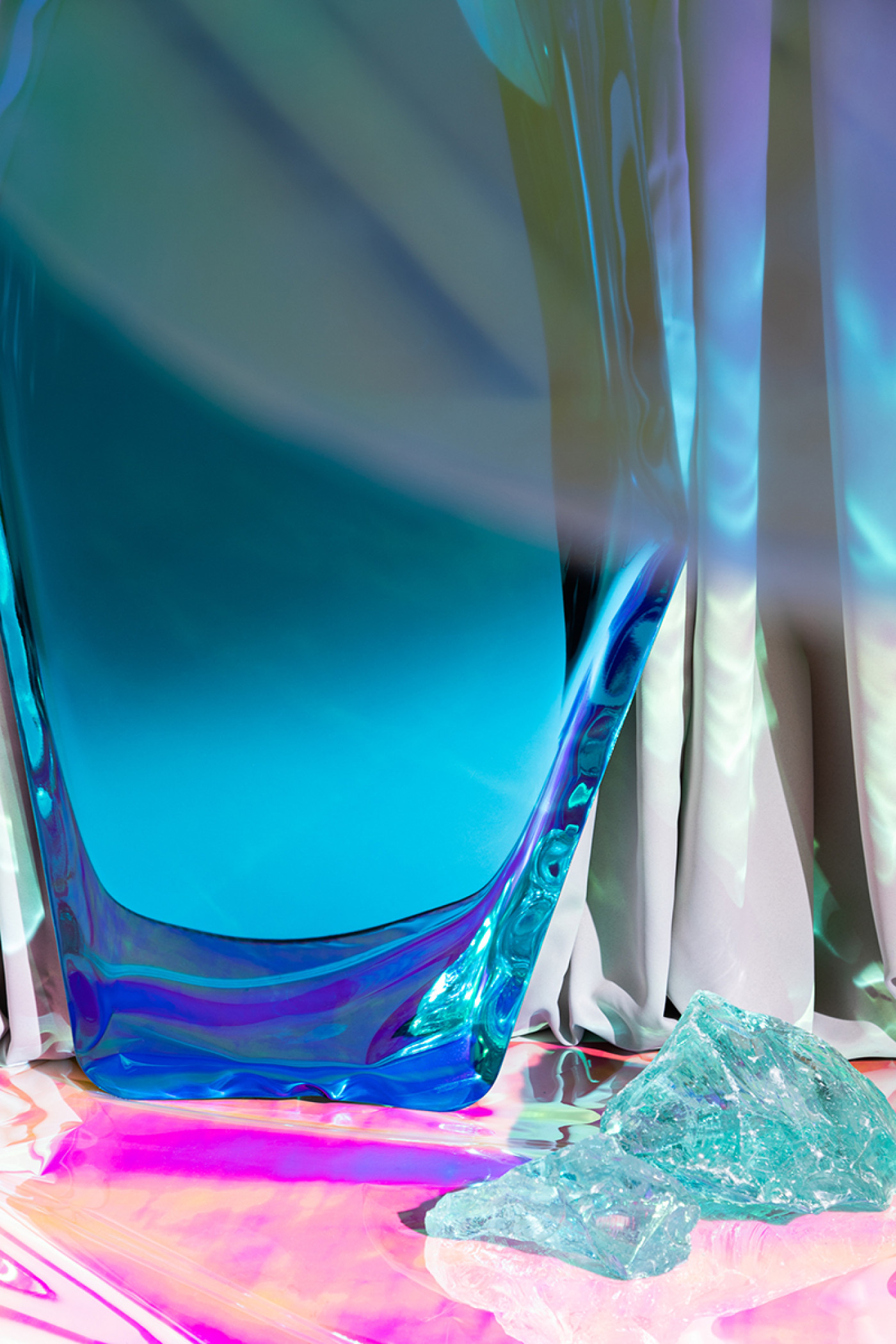 Strong character and deep colour
True poetry of colours: Emerald, Sapphire, Gradient of Emerald & Sapphire, Deep Space Blue
explore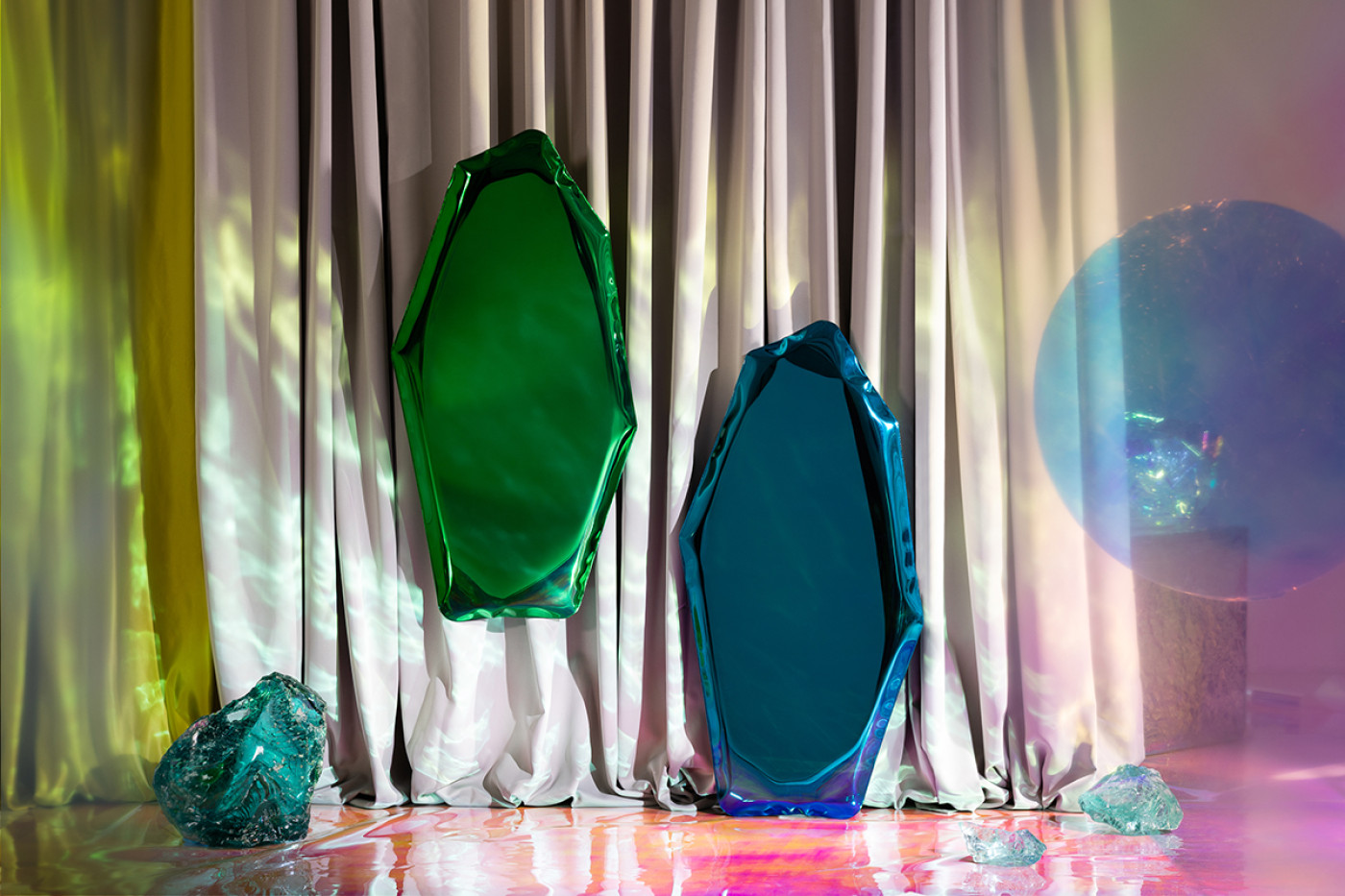 Studio's sellection
Complementary choice
Our Journal
Related articles