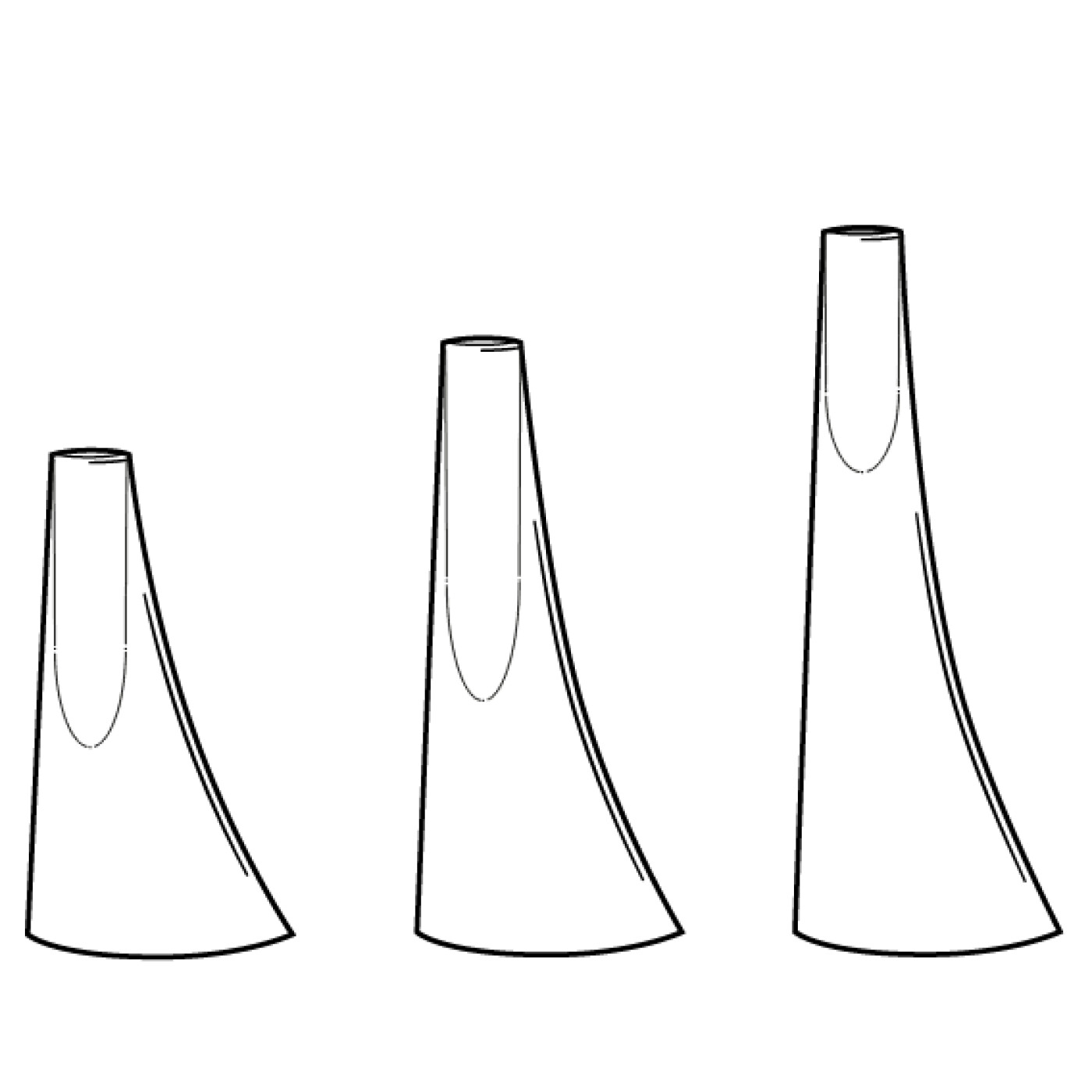 Dimensions
Height: 32.00 cm12.60 inch
Width: 11.00 cm4.33 inch
Depth: 5.00 cm1.97 inch
Weight: 2.60 kg5.00 lb
Gross dimensions (with packaging)
Height: 34.00 cm13.38 inch
Width: 18.00 cm7.08 inch
Depth: 16.00 cm6.29 inch
Weight: 6.10 kg13.00 lb
Collection Zieta Collection
* weights, shapes and dimensions may vary, this is a characteristic feature of FiDU products
* Leyki set includes:
Leyki vase 22 (Height: 22.00 cm/ 8.66 inch; Width: 11.00 cm/4.33 inch; Depth: 5.00 cm/1.97 inch; Inside depth: 13 cm/ 5.1 inch)
Leyki vase 27 (Height: 27.00 cm/10.63 inch; Width: 11.00 cm/4.33 inch; Depth: 5.00 cm/1.97 inch; Inside depth: 16 cm/ 6.3 inch)
Leyki vase 32 (Height: 32.00 cm/ 12.60 inch; Width: 11.00 cm/4.13 inch; Depth: 5.00 cm/1.97 inch; Inside depth: 11 cm/4.3 inch)


The colours visible on the screen may be presented differently depending on your monitor settings and screen resolution. Therefore we cannot guarantee an exact match between the colours you see on the screen and the colours of the actual products.
Multifunctional subtlety
LEYKI is a functional object with an architectural twist. It saturates expression from slenderness and gloss. It translates those characteristics into three definitions of the form, which can act as vase, candlestick, and diffuser.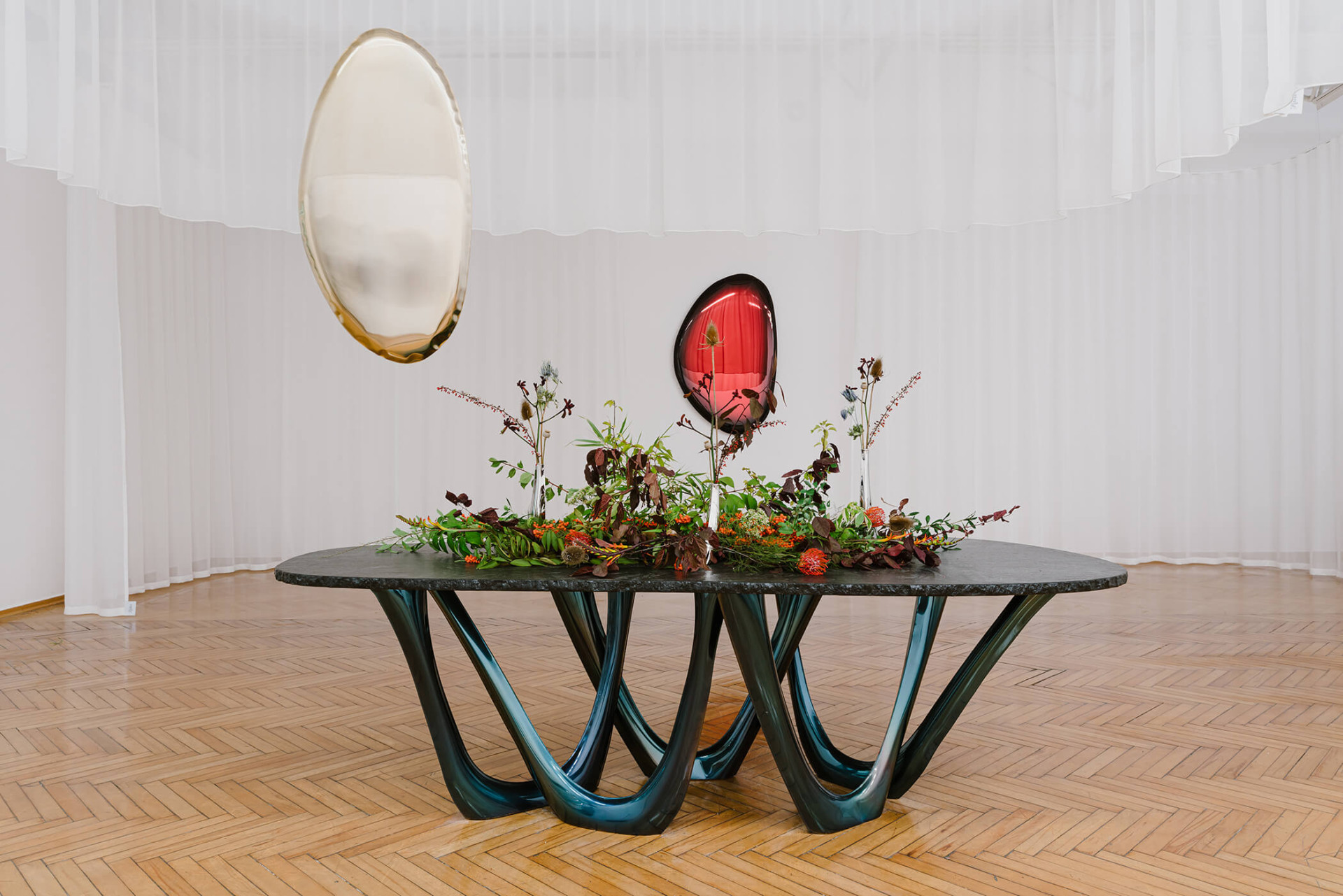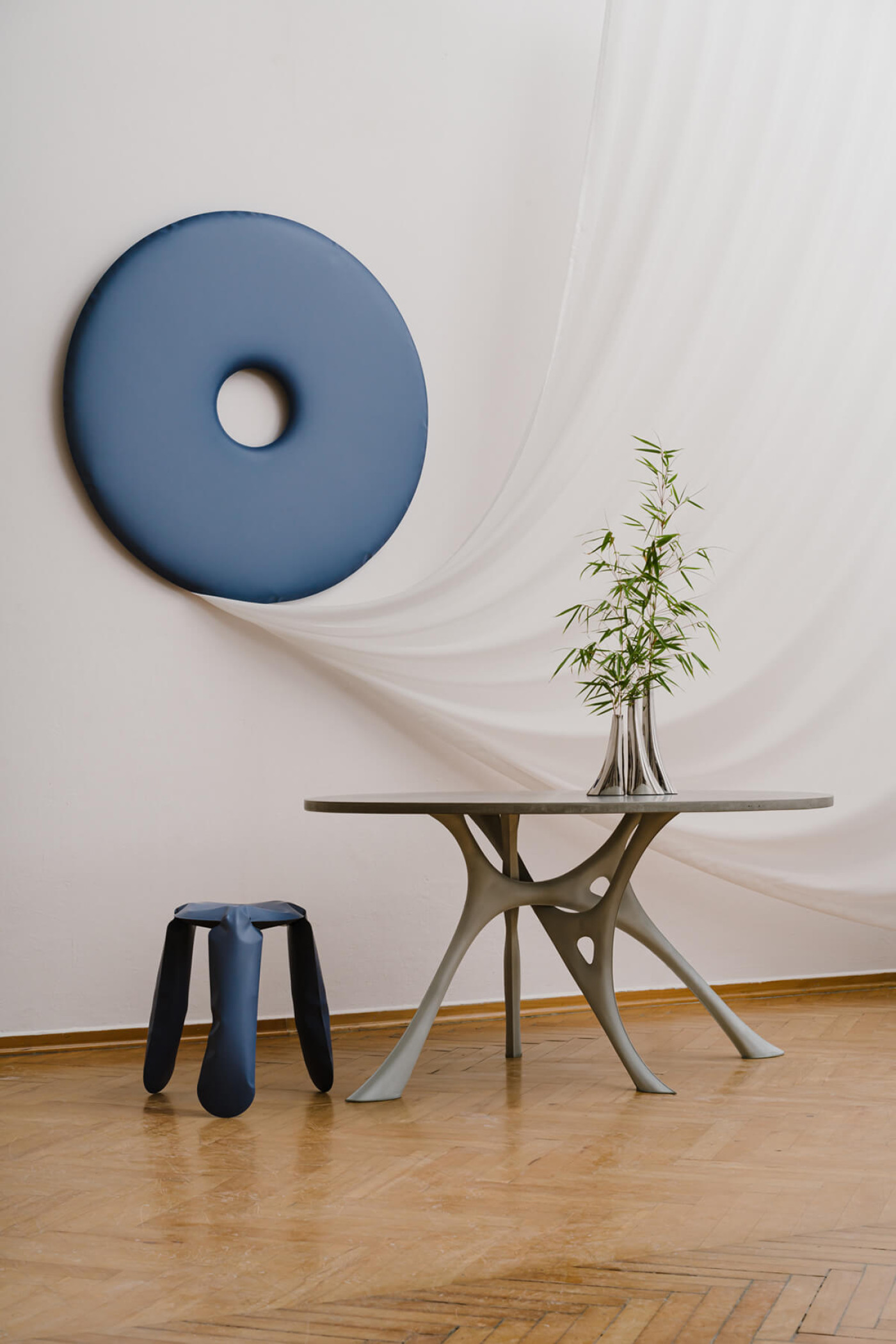 Architectural twist in accessories
In the process of constant creation, one object tends to spark the next creation. The LEYKI concept was born from TRIGLAV sketches. TRIGLAV's dialogue with Gothic vaults brought the wide architectural context into the subject of vases. LEYKI is a subtle conceptual shift. In shape, it simplifies TRIGLAV, but broadens its functionality. Thanks to its slender upper part, LEYKI is a vase, candlestick and diffuser (as a container for scented reeds).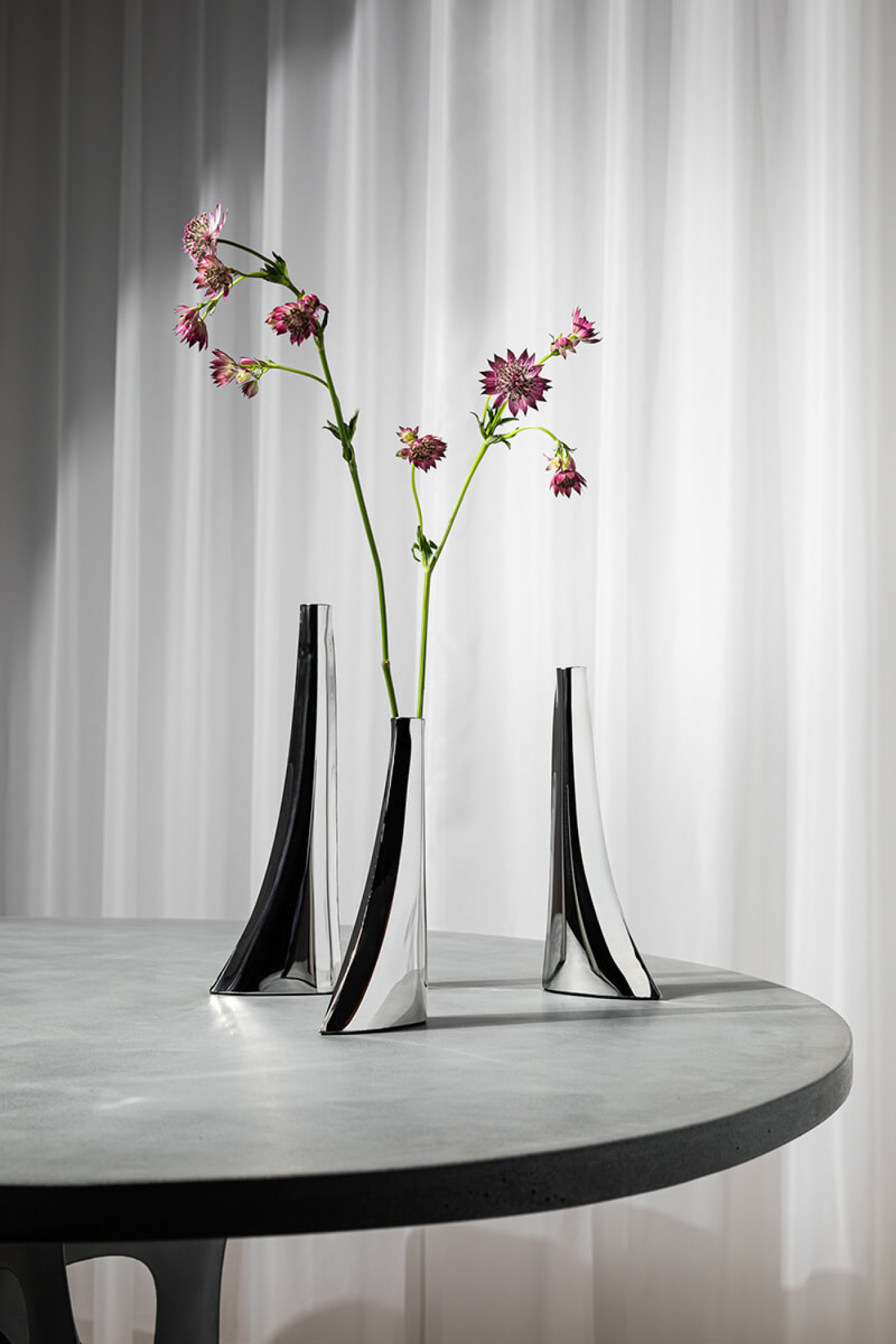 This unique, multifunctional object from Zieta Studio accessories can perform as a single object or as a set of three. Each LEYKI has a different height. As a freely formable set they can act together, close to each other like a candelabrum, or at a distance as a consistent dialogue of reflections in space.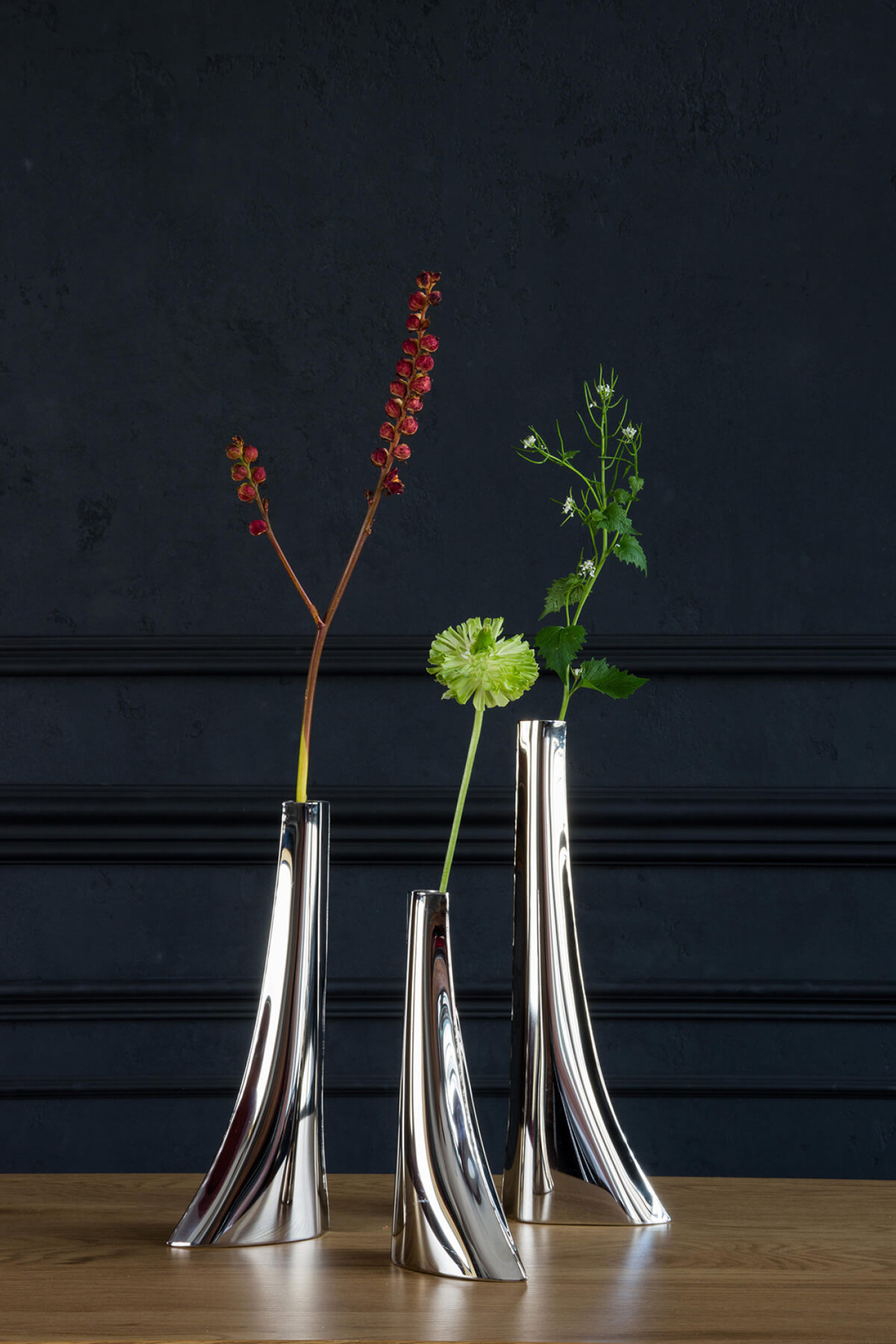 The faithfulness of Zieta Studio's relationship with the constant transformation of metal results in the artistic act of creating a fundamental belief in the freedom of the material to self-determination. LEYKI is made from stainless steel (Inox) and manufactured in the FiDU technology. Please note that LEYKI is designed for indoors, as when the vase is exposed to atmospheric conditions its surface may undergo a natural chemical process.
Get closer to reflections
Discover our Collections
Zieta Collection
The outcome of transdisciplinary design based on experimenting with unique FiDU technology. The Zieta Collection, fresh, new, daring solutions that not only excite but also fire up the imagination, is based on controlled deformation—inflating flat, steel forms with compressed air.
Read more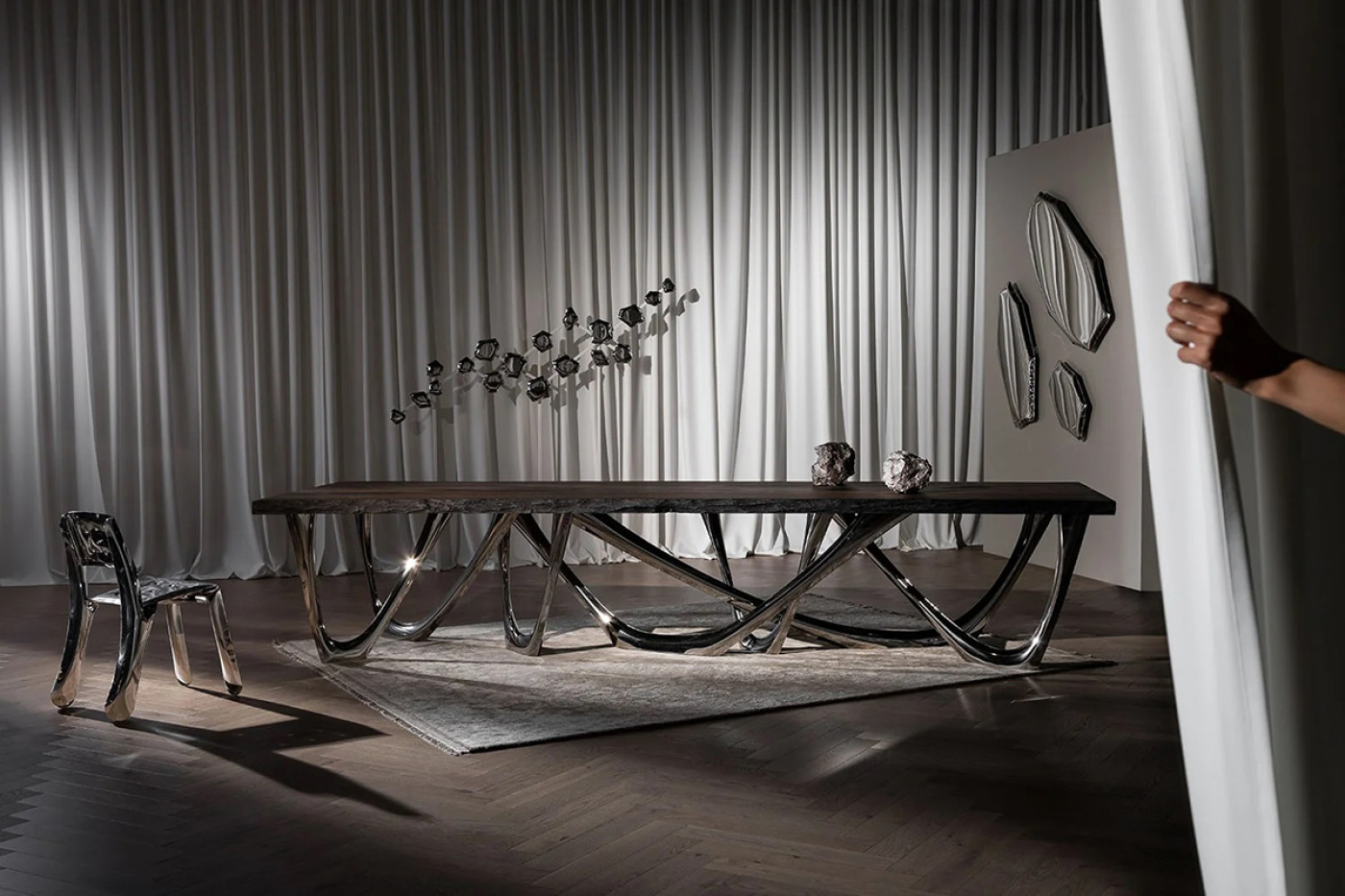 Studio's selection
Complementary choice
JAVITS CENTER booth #1257