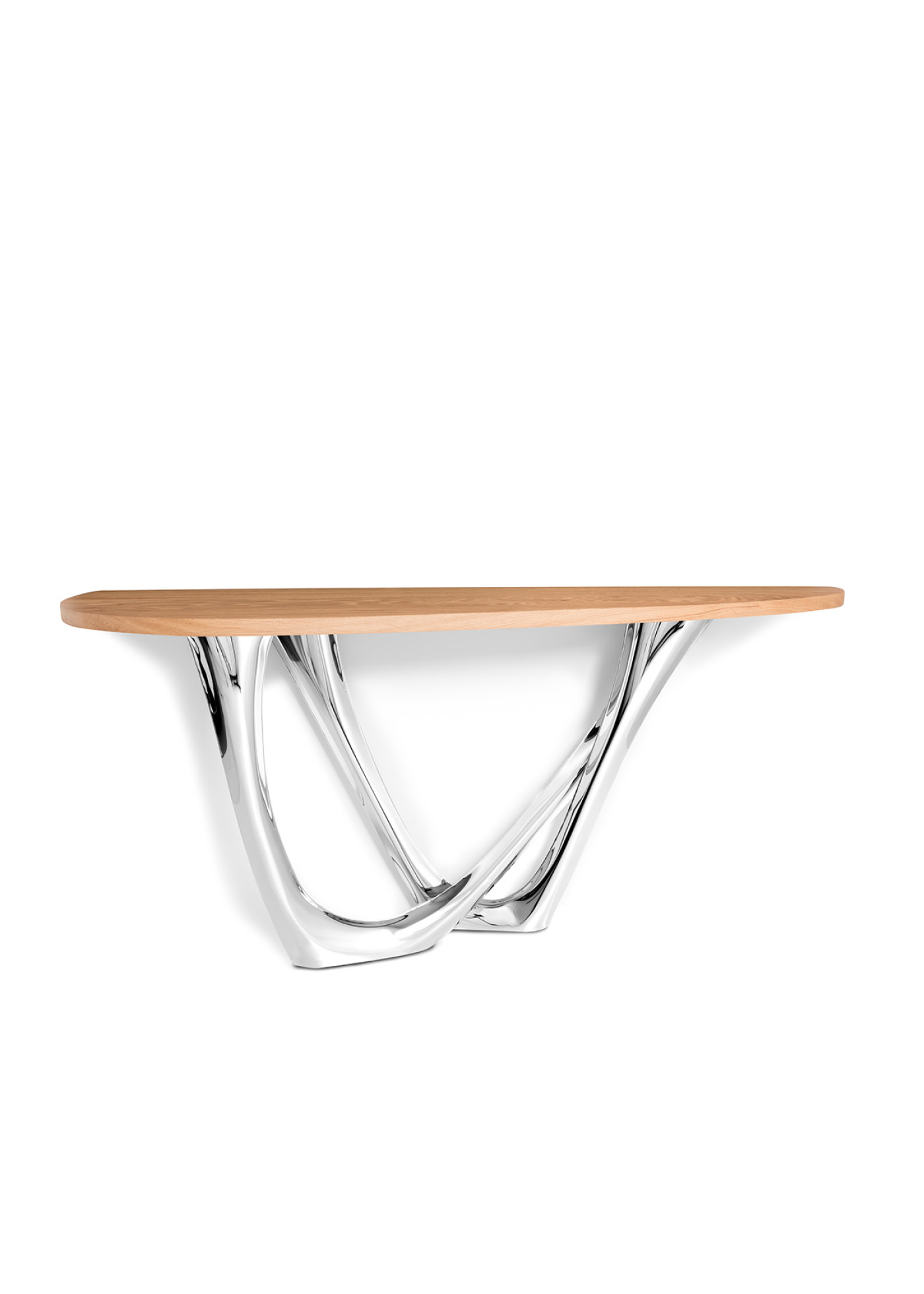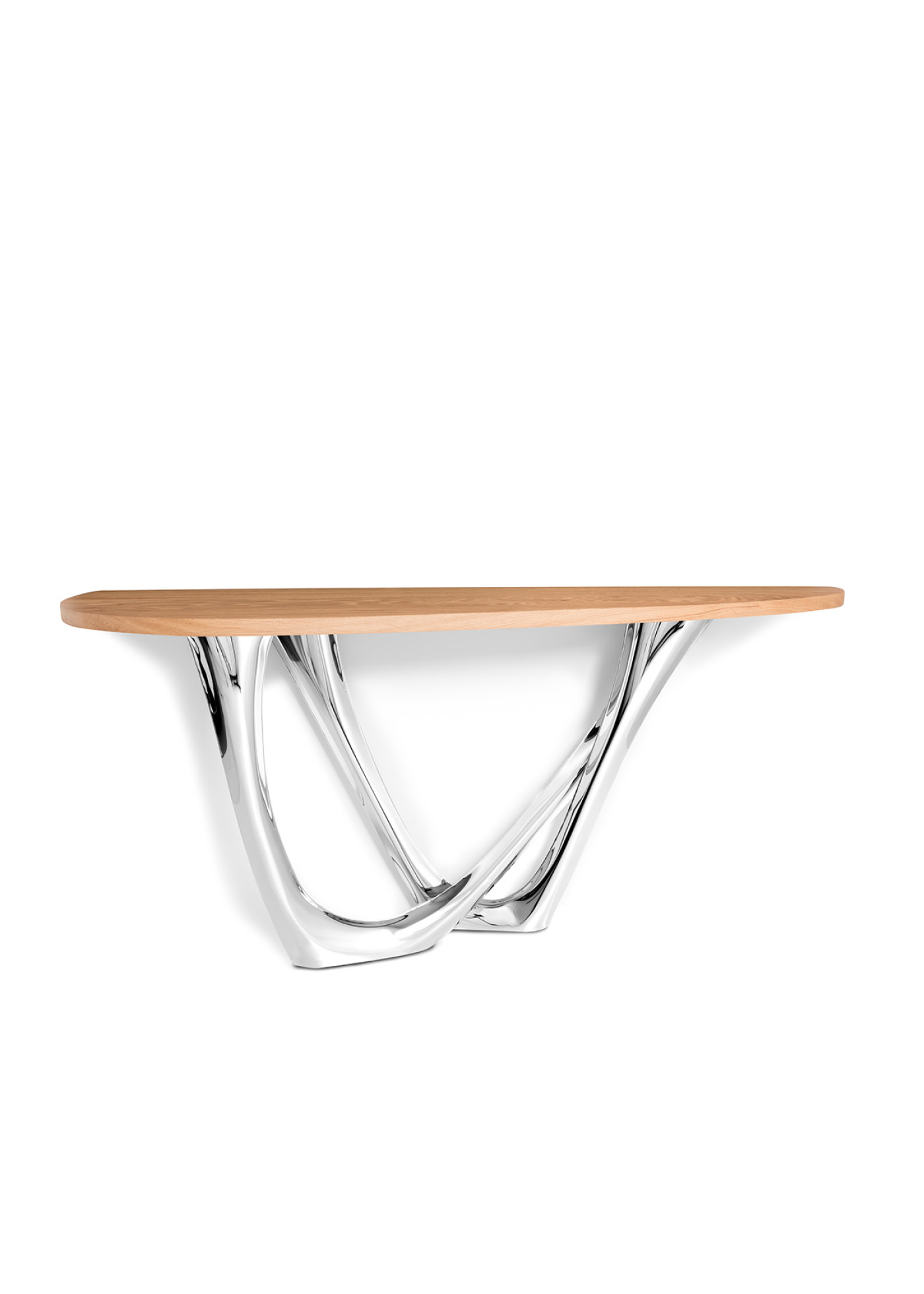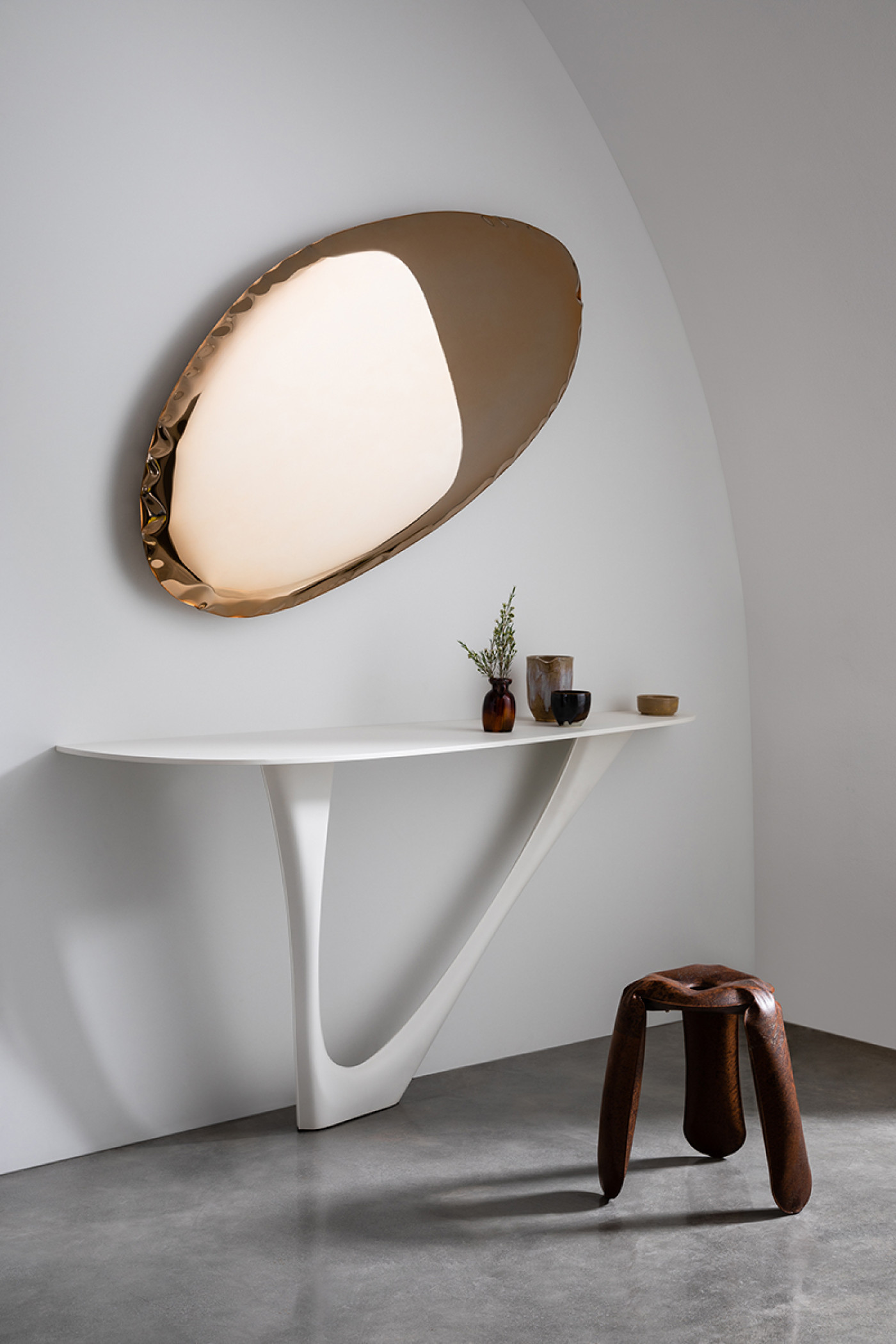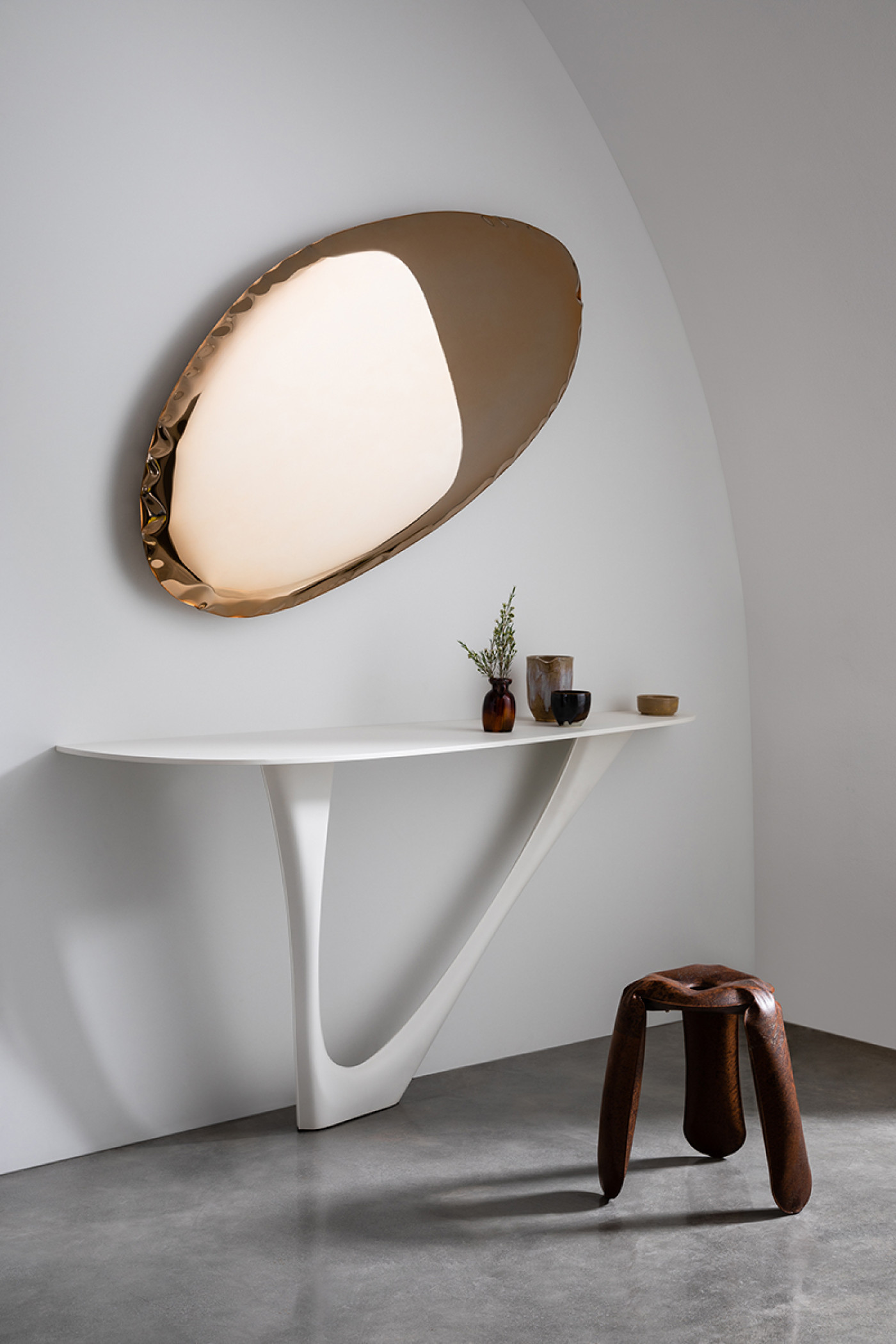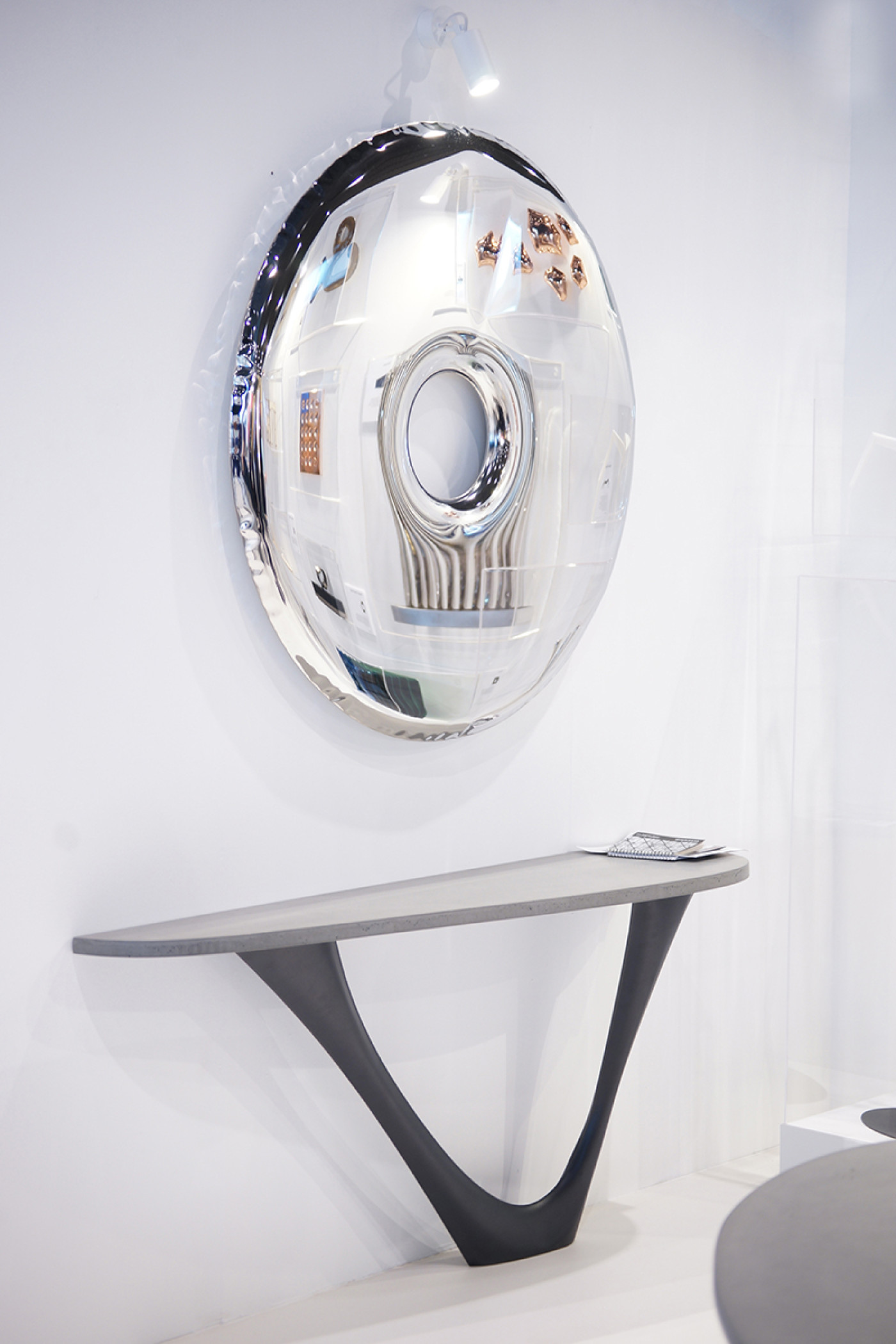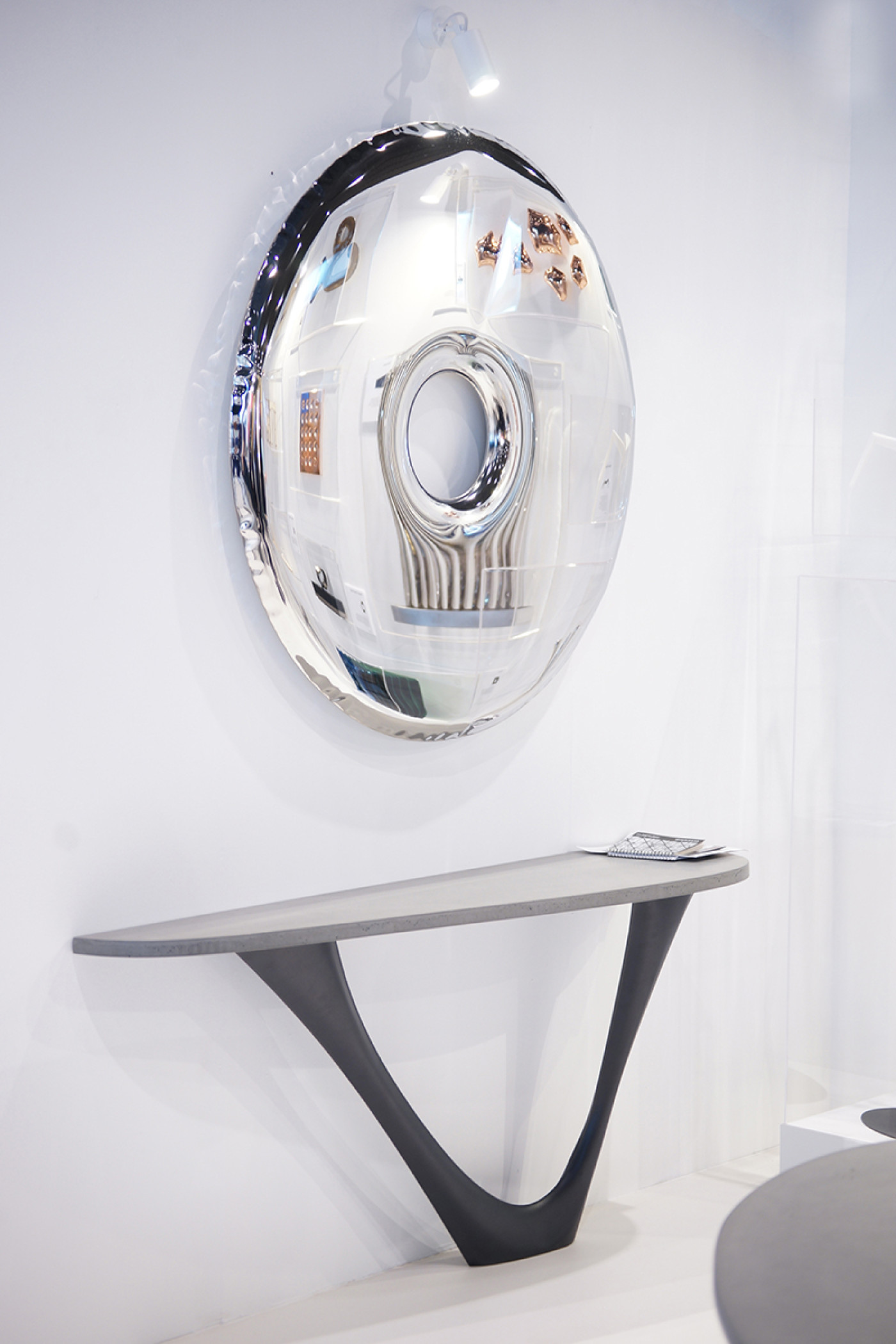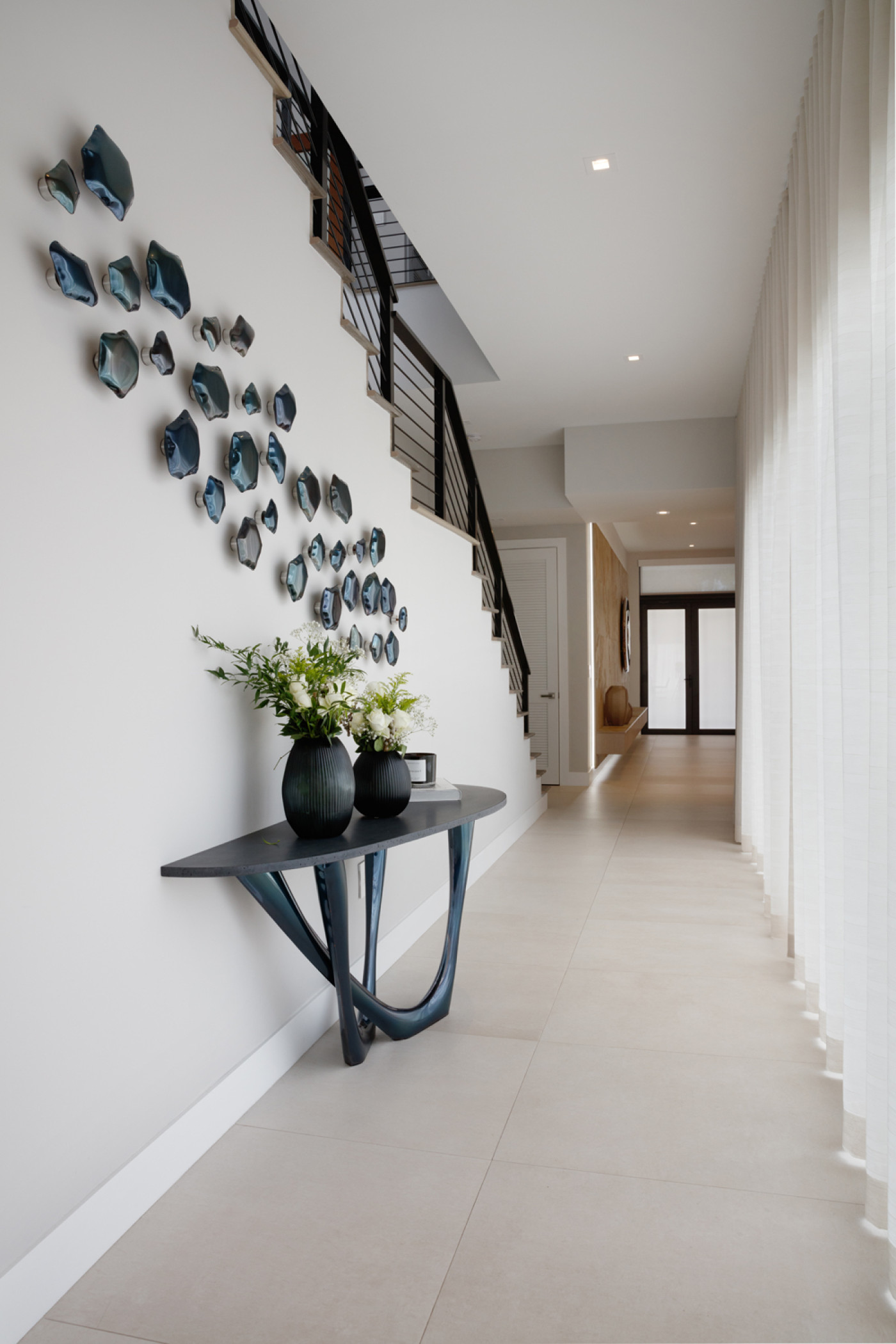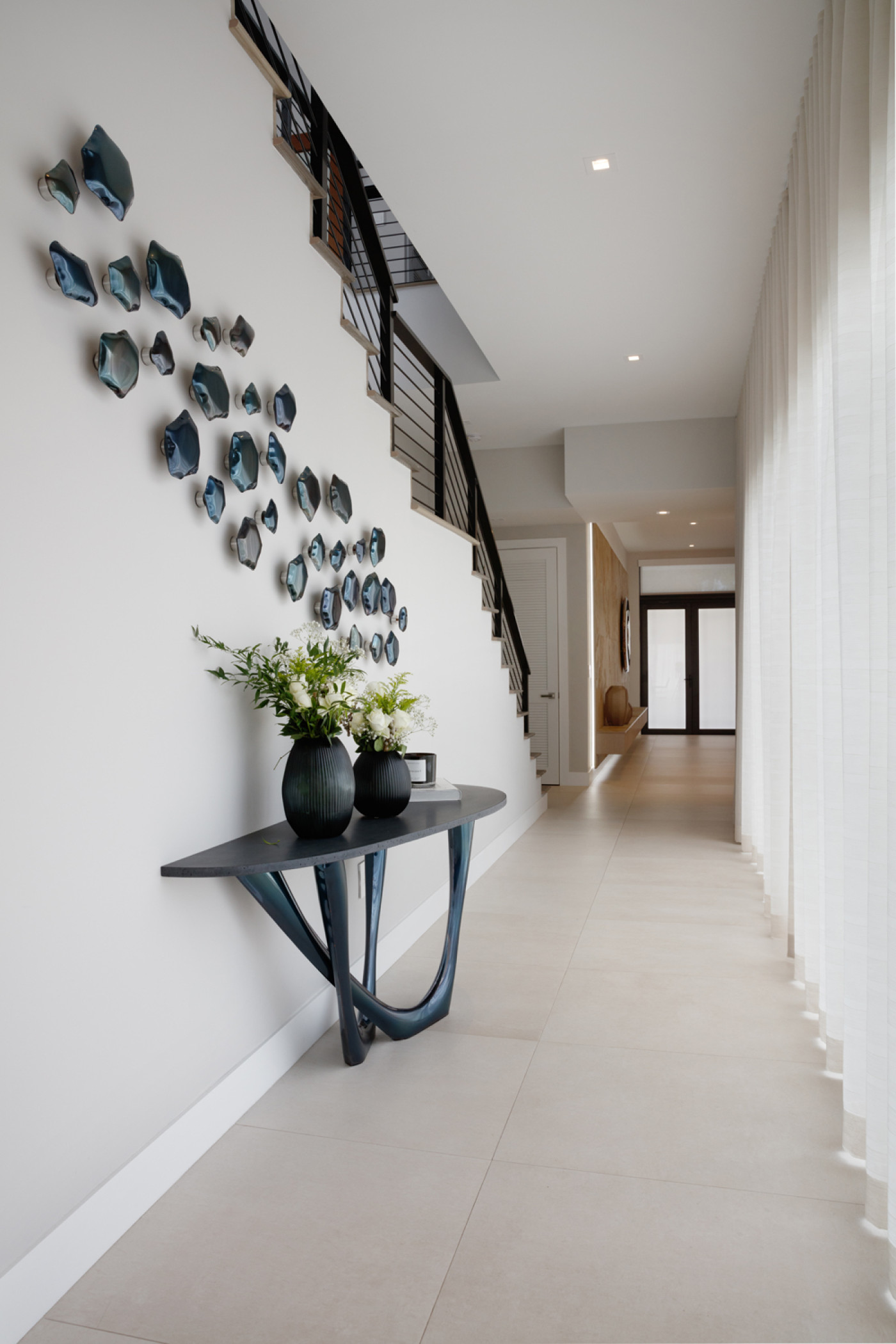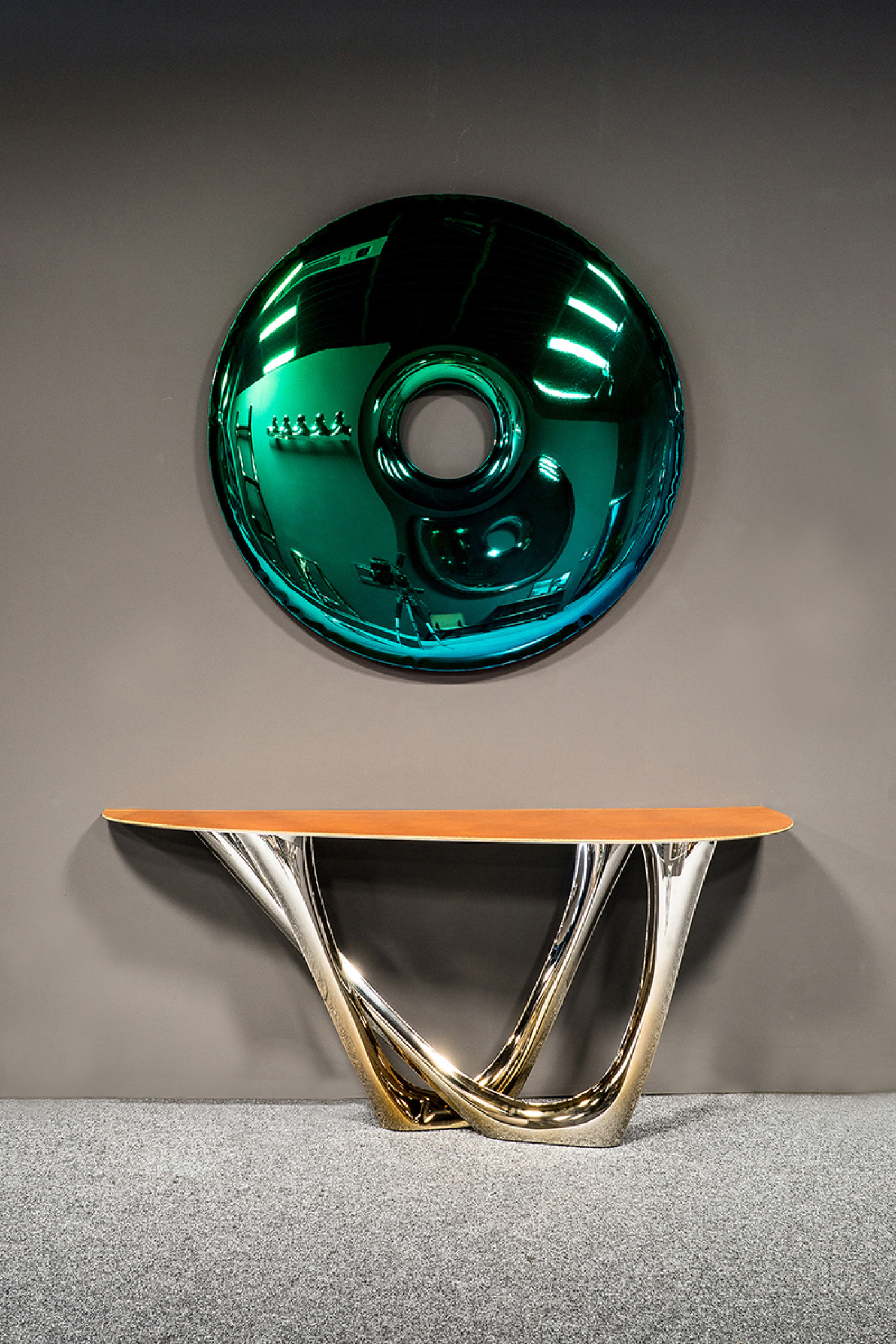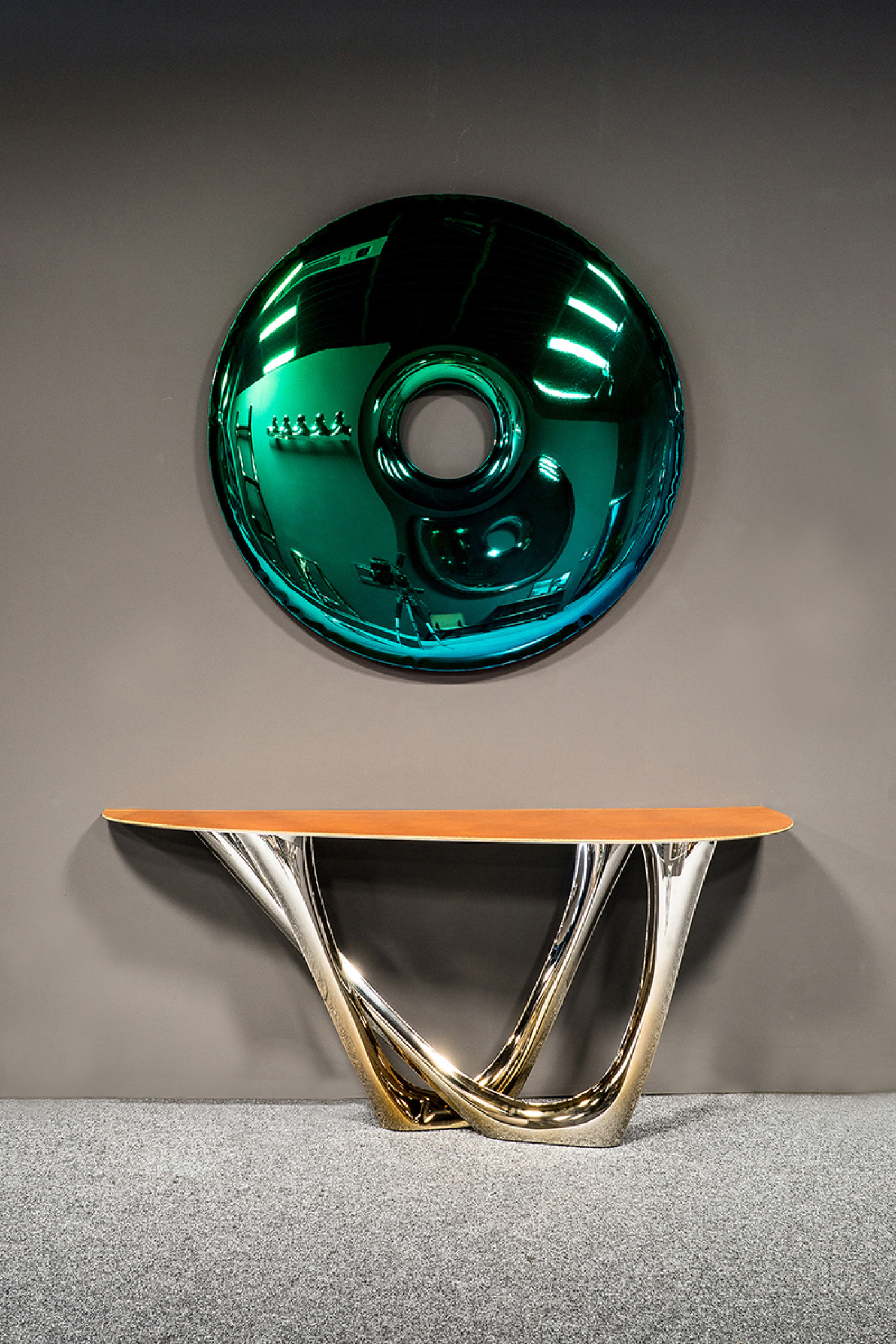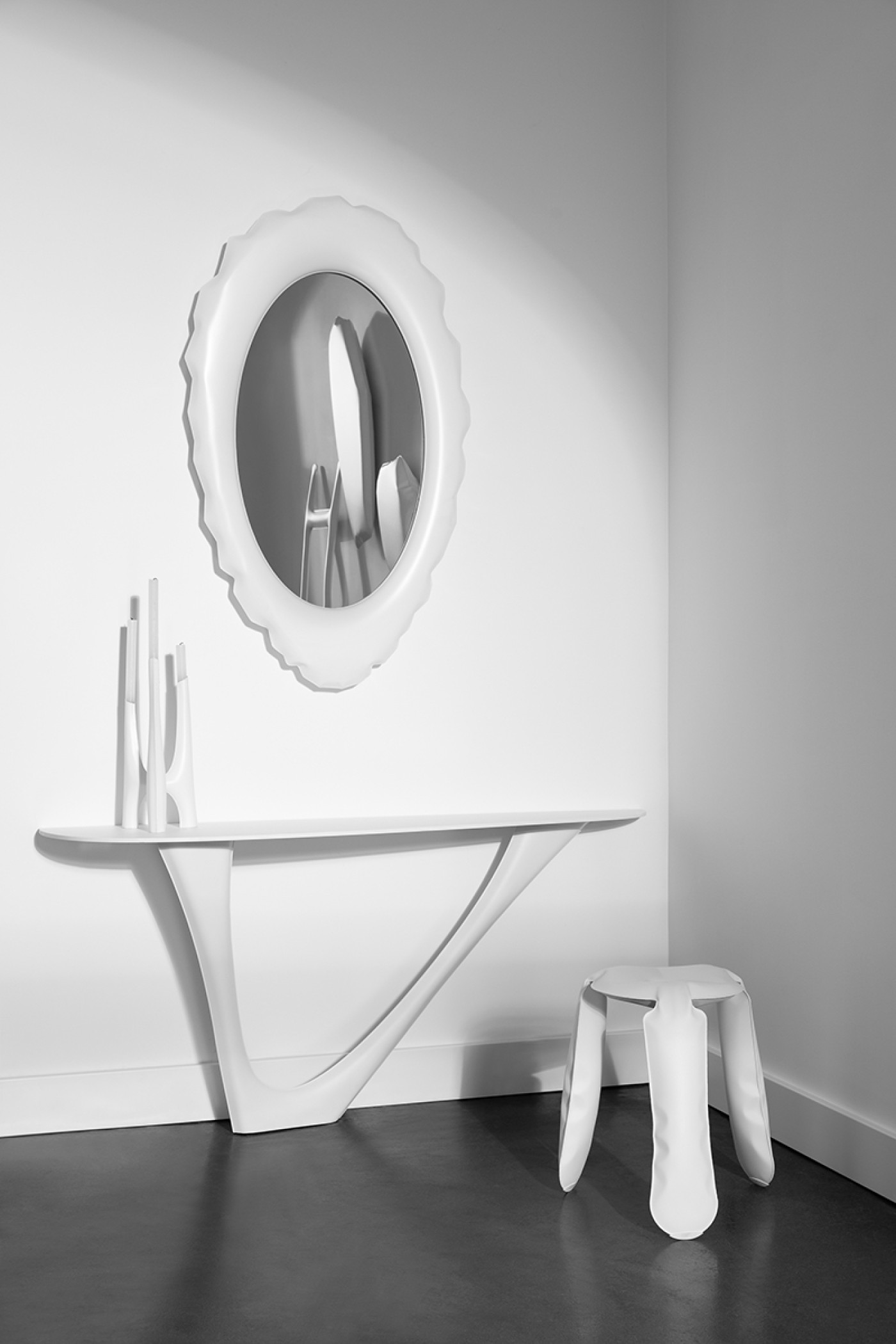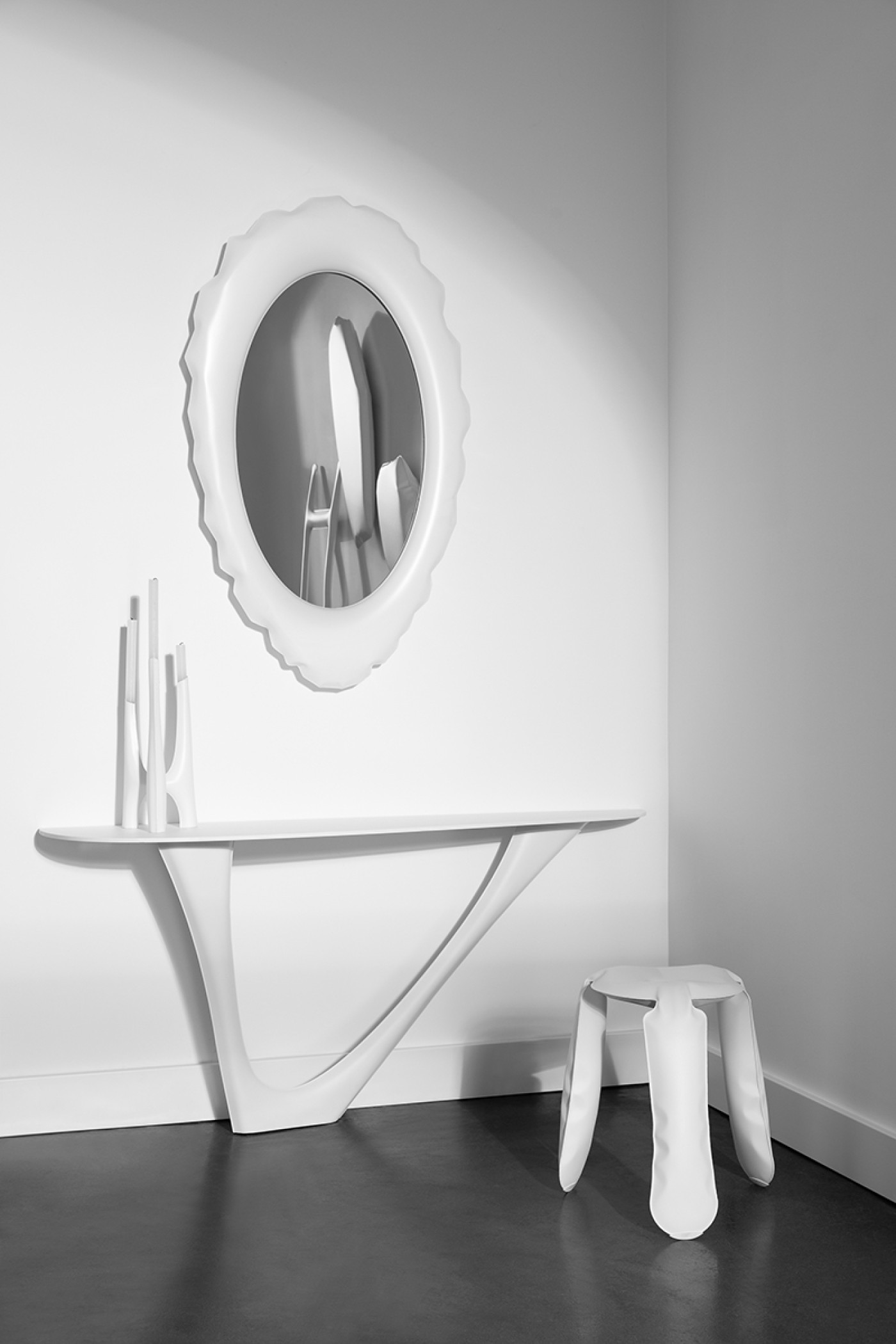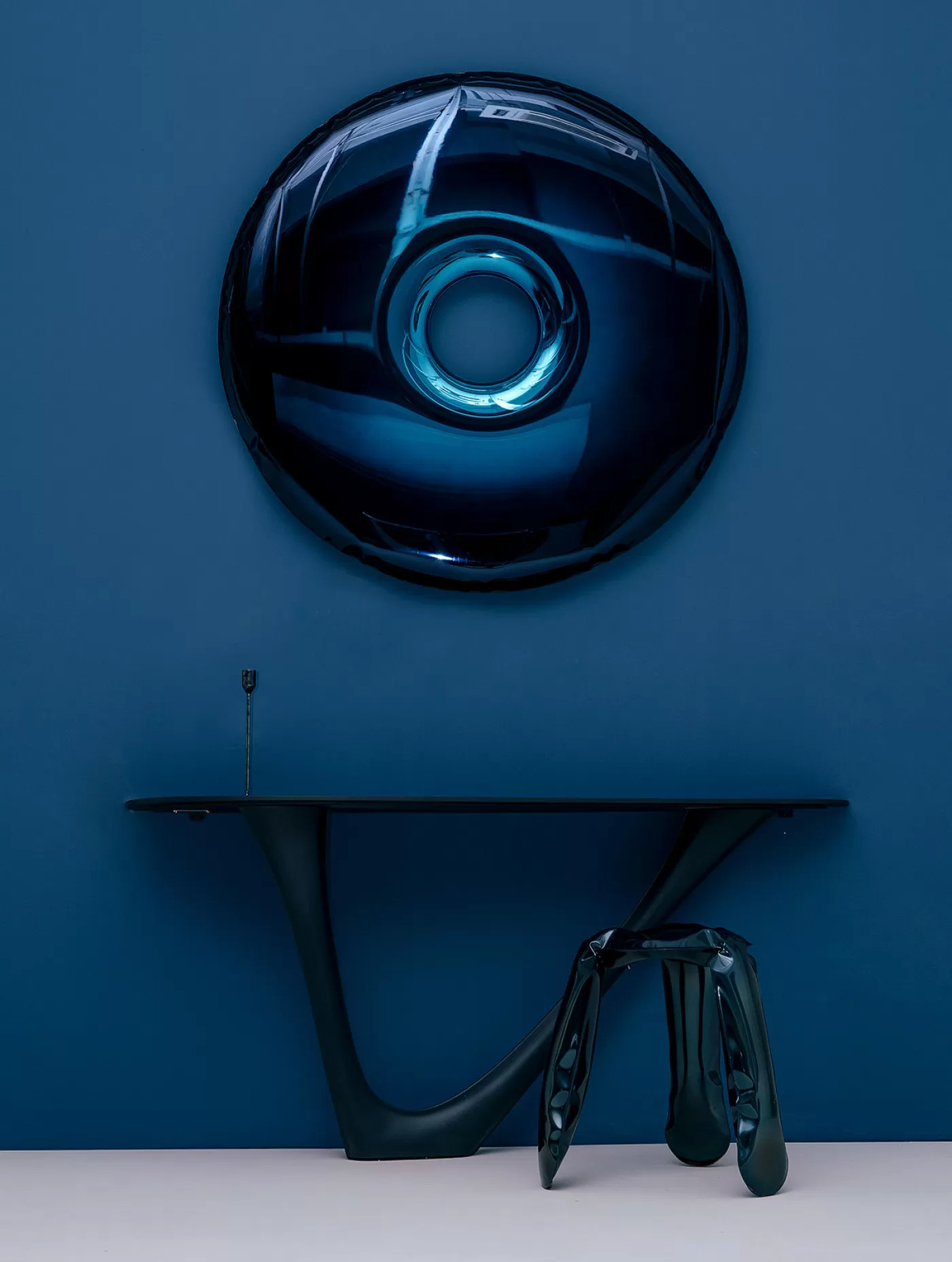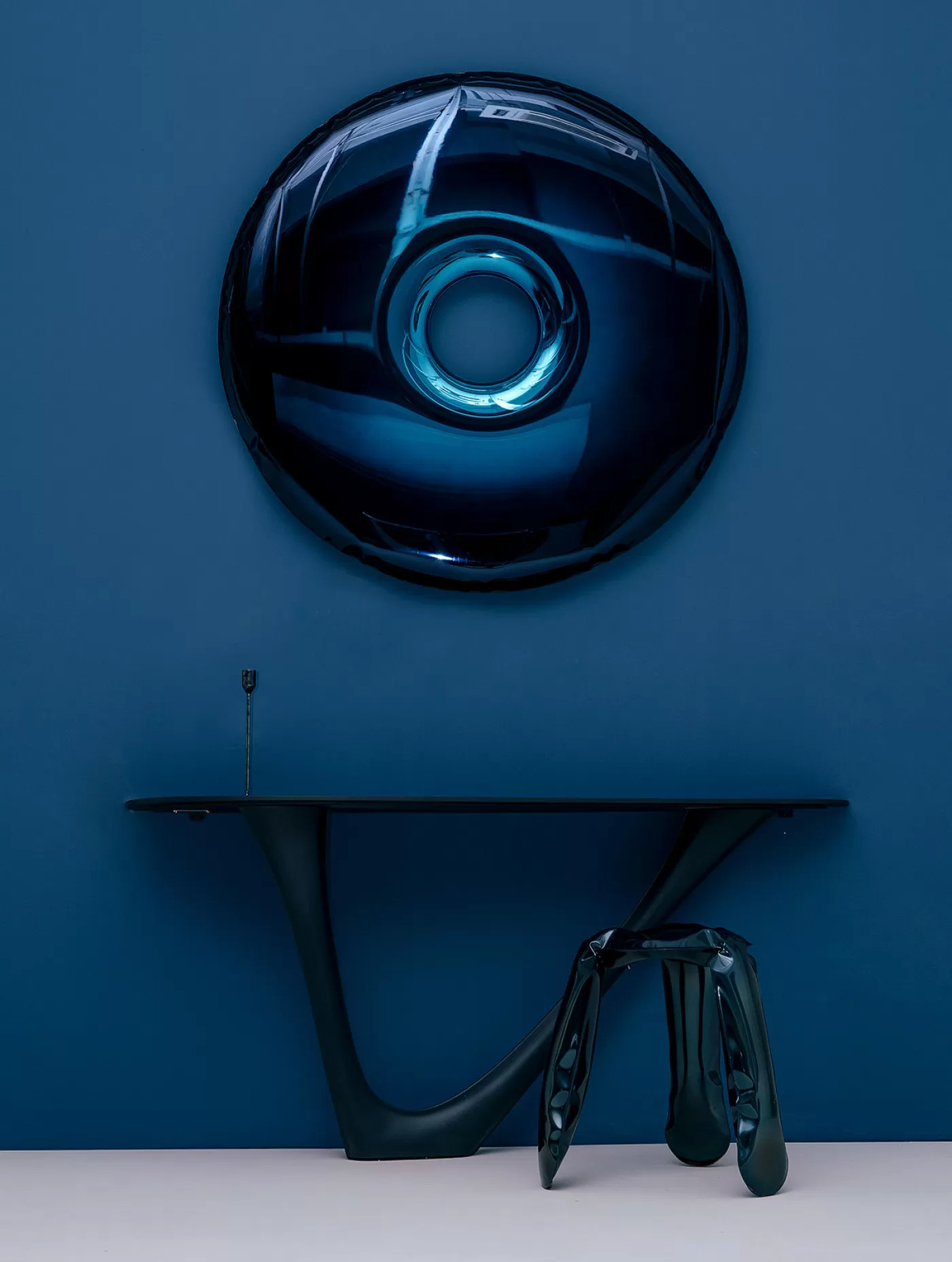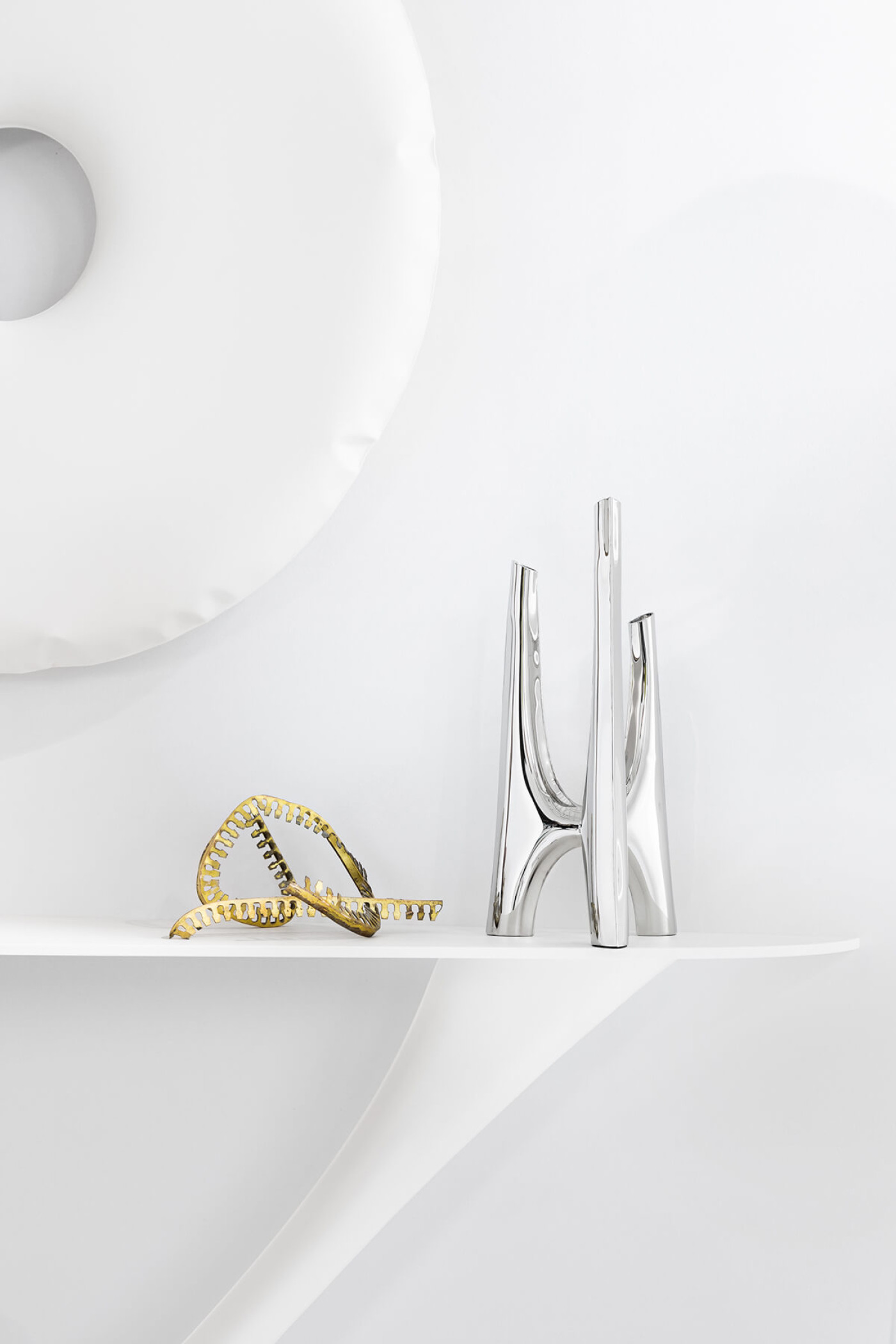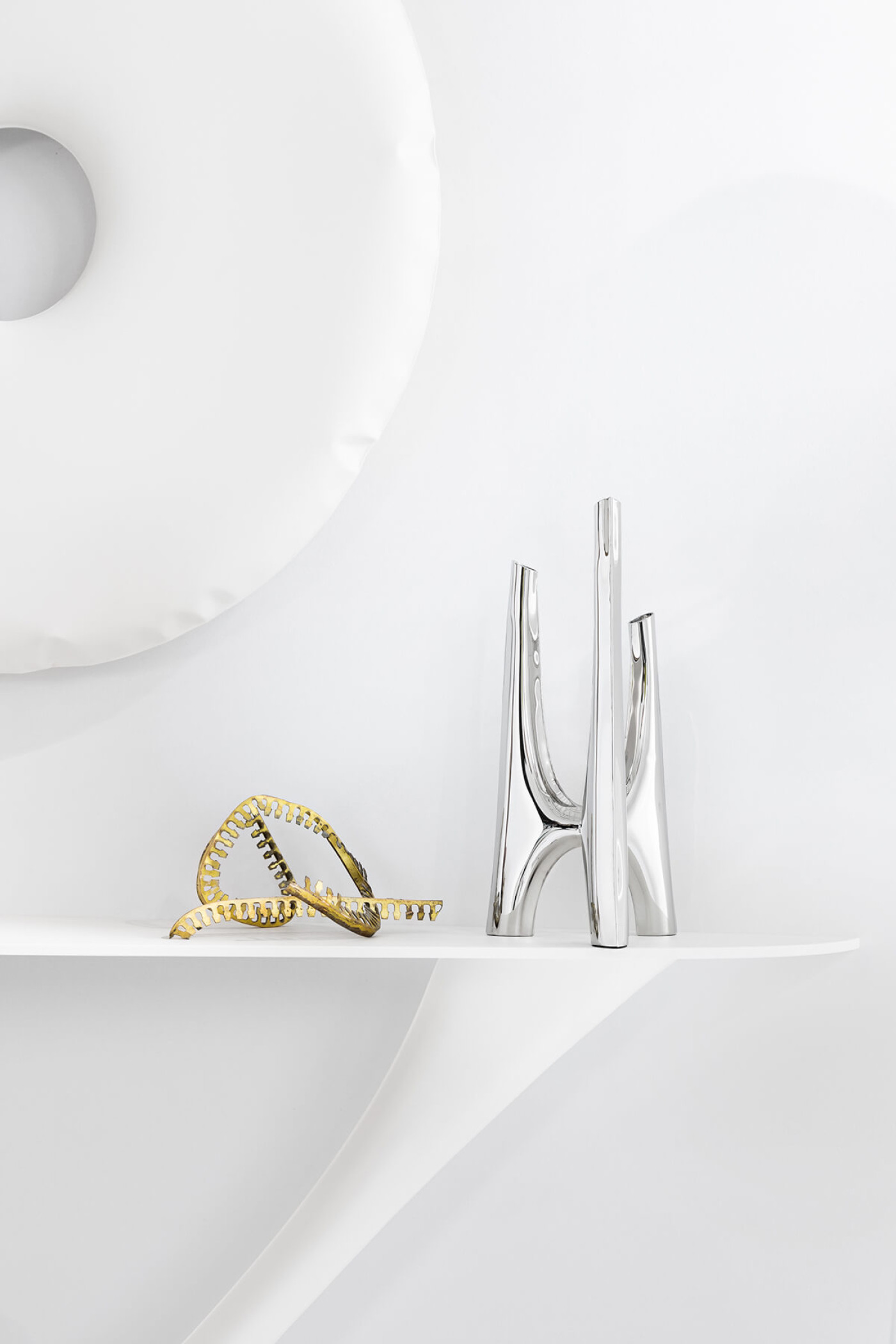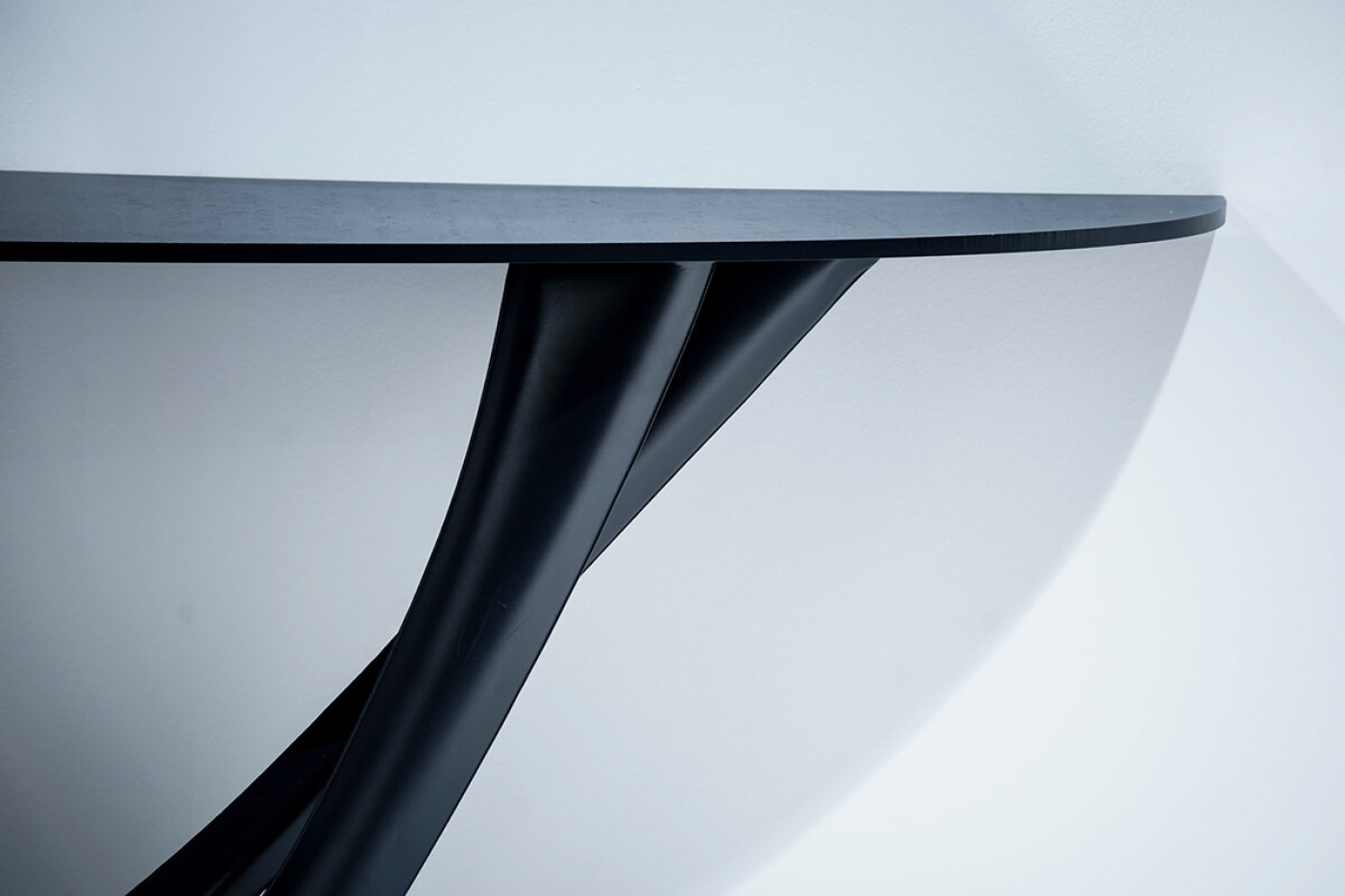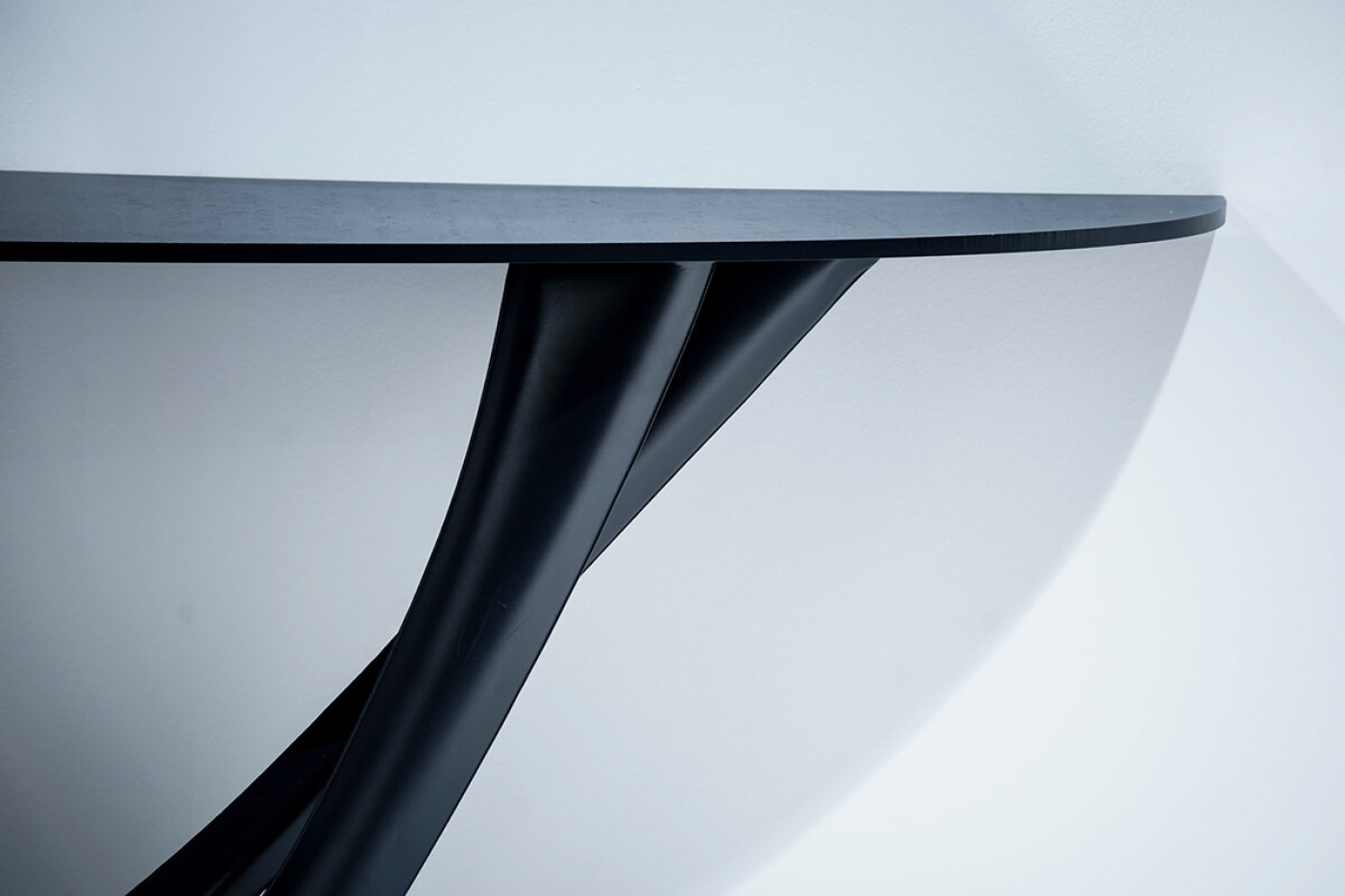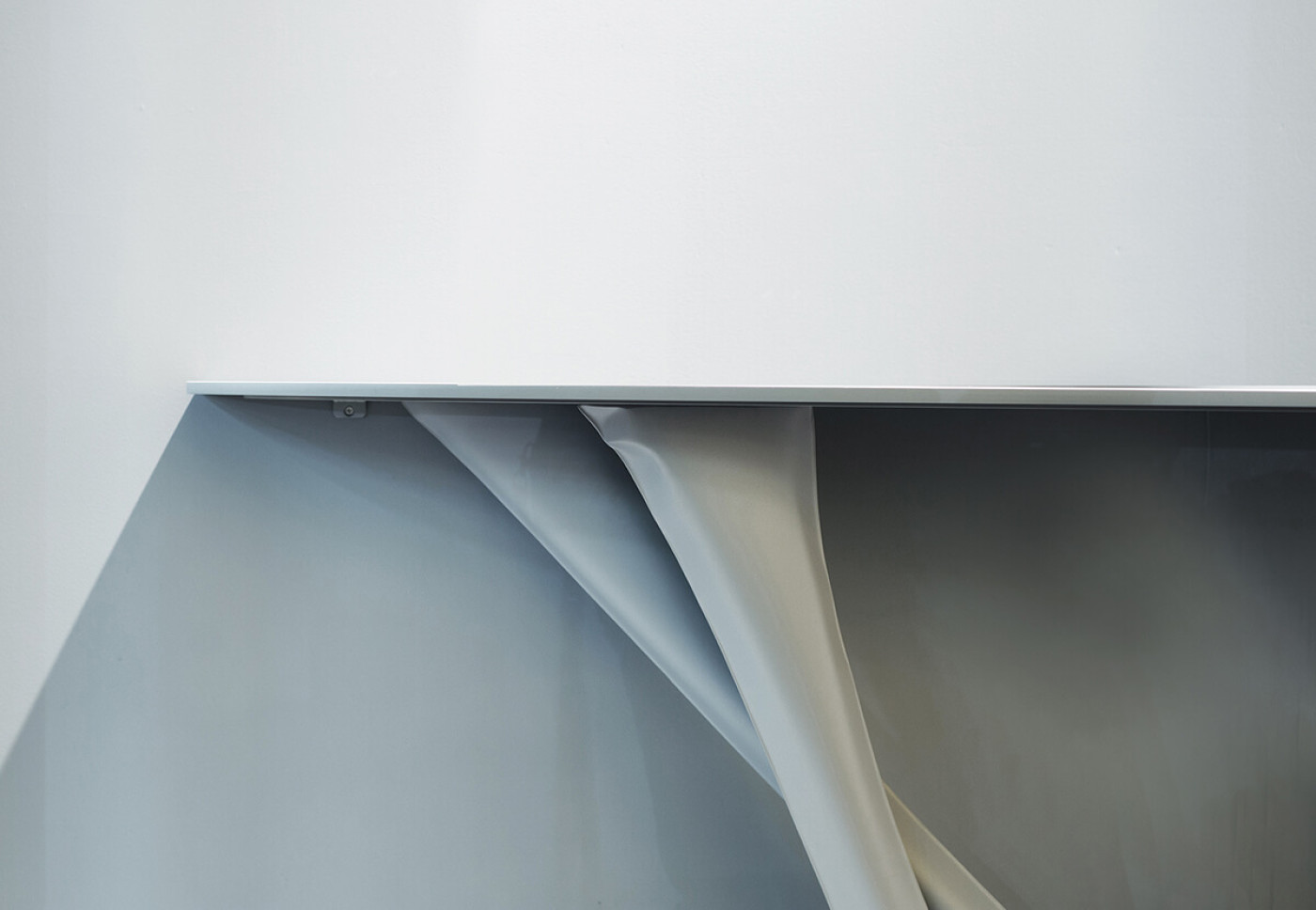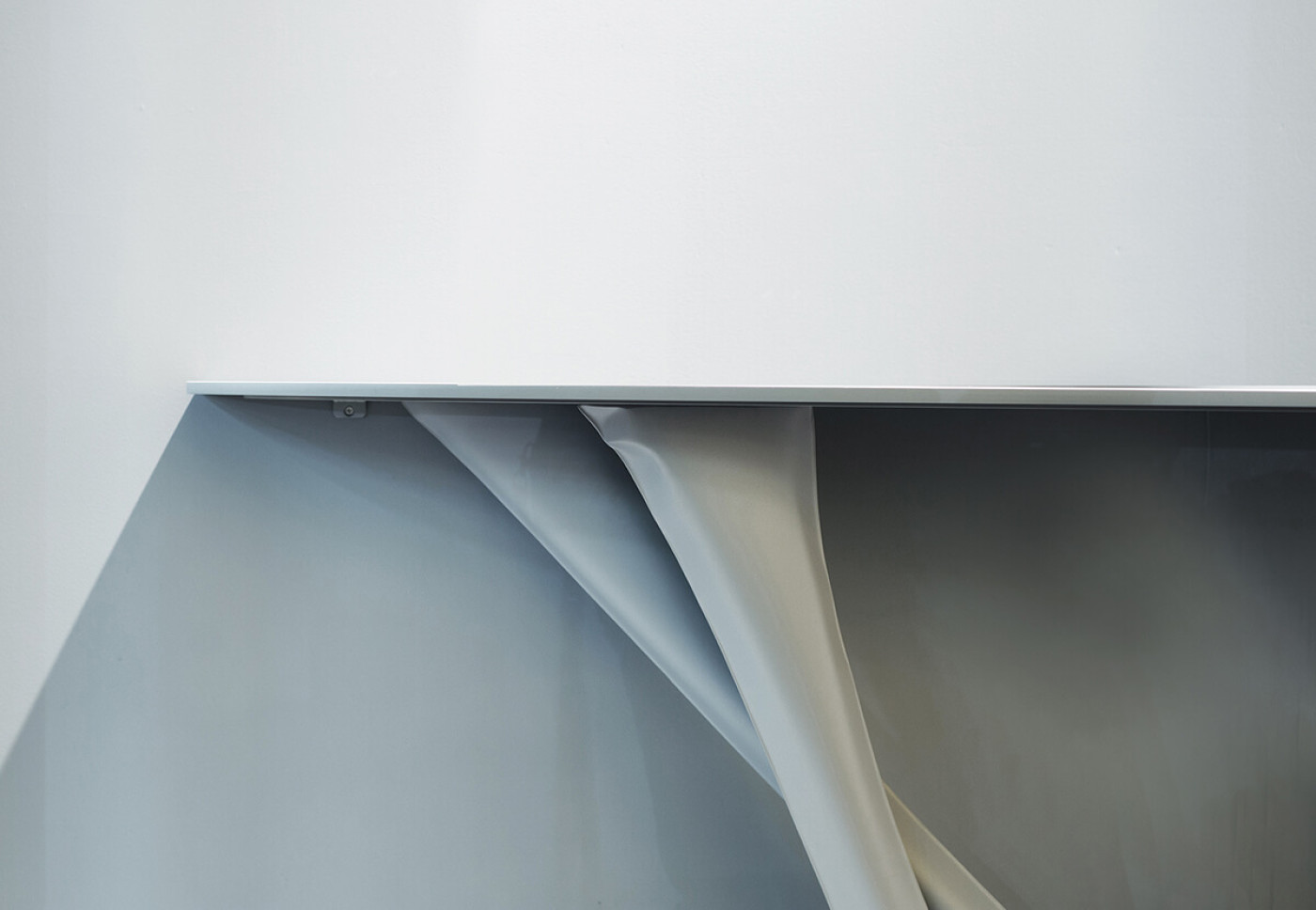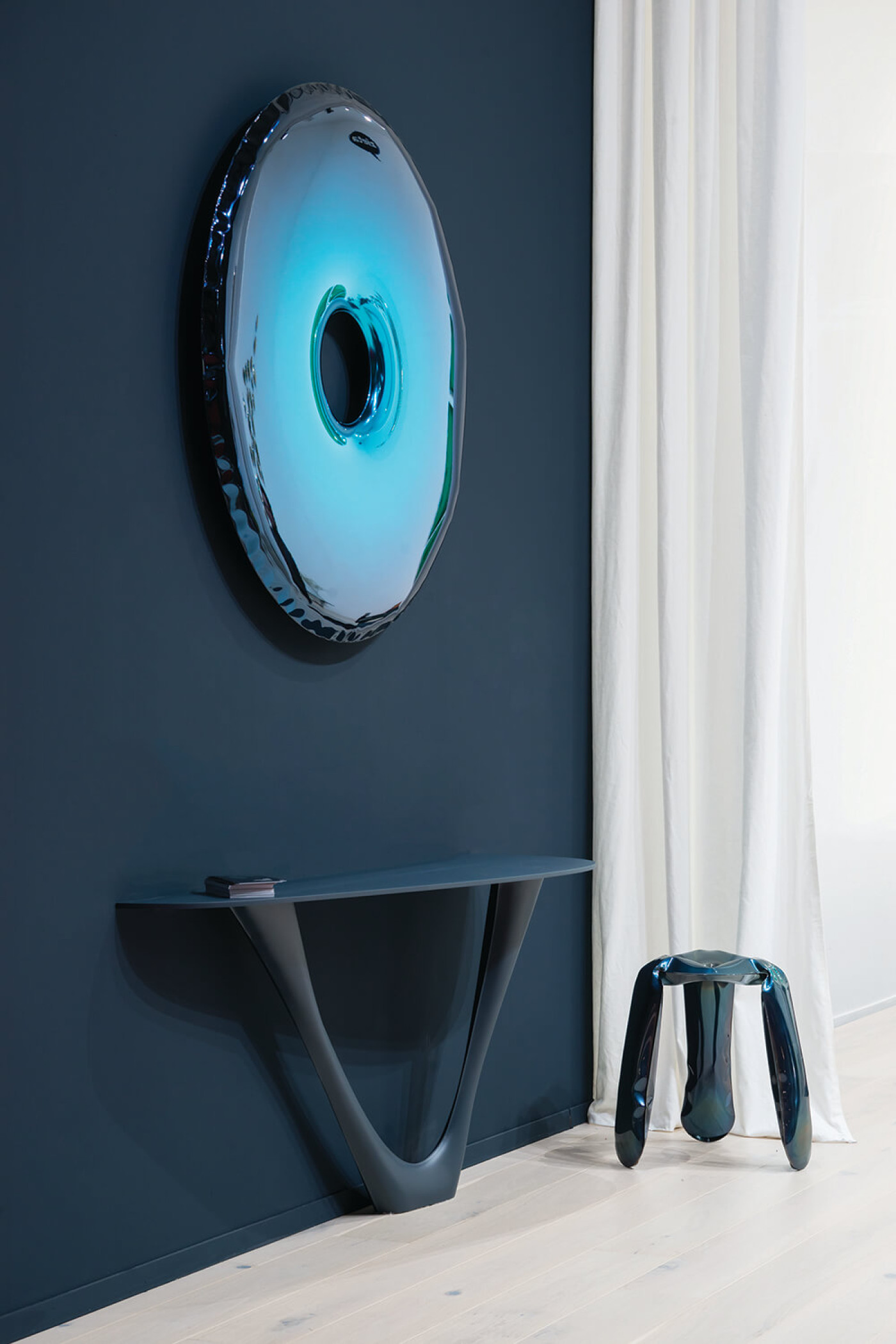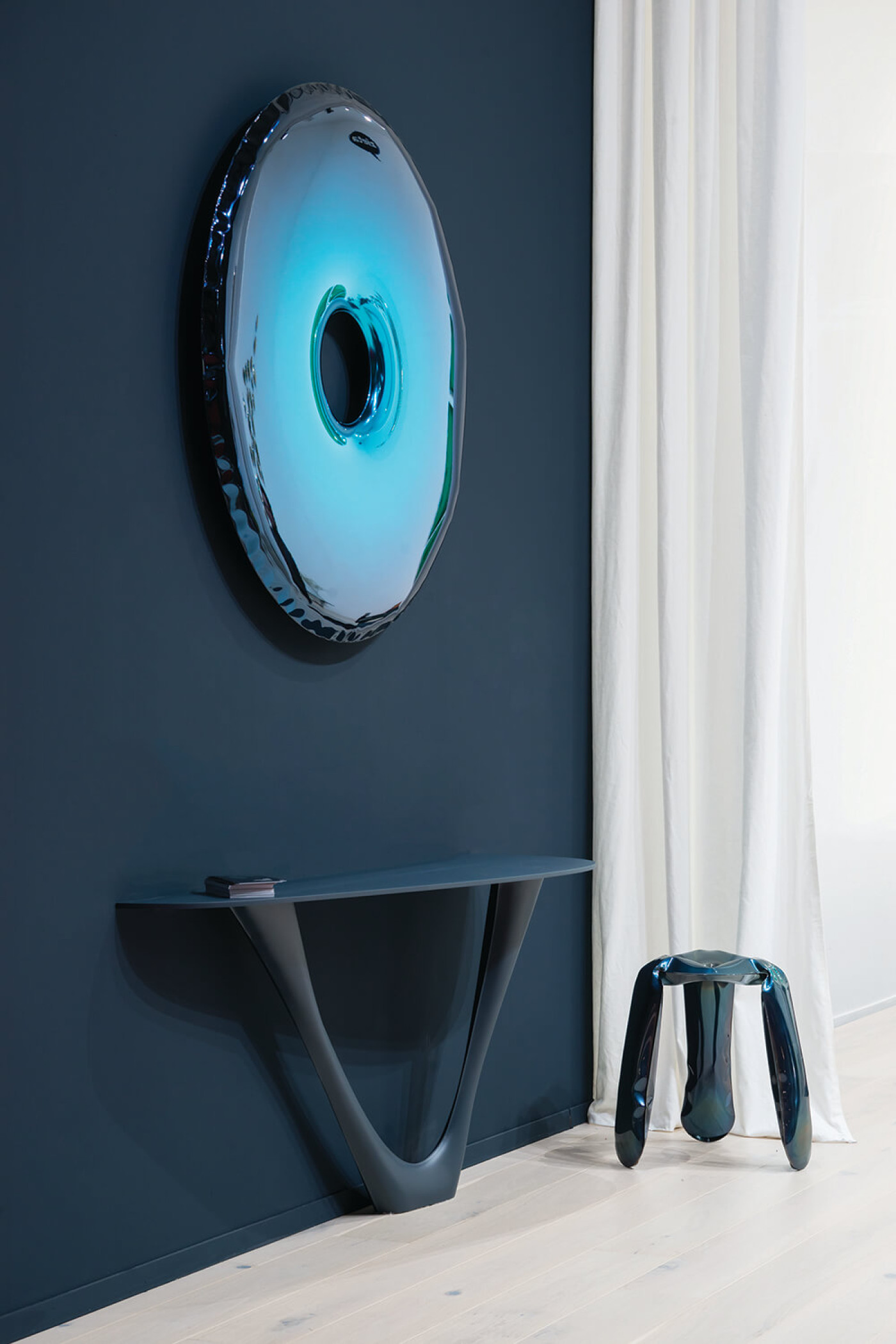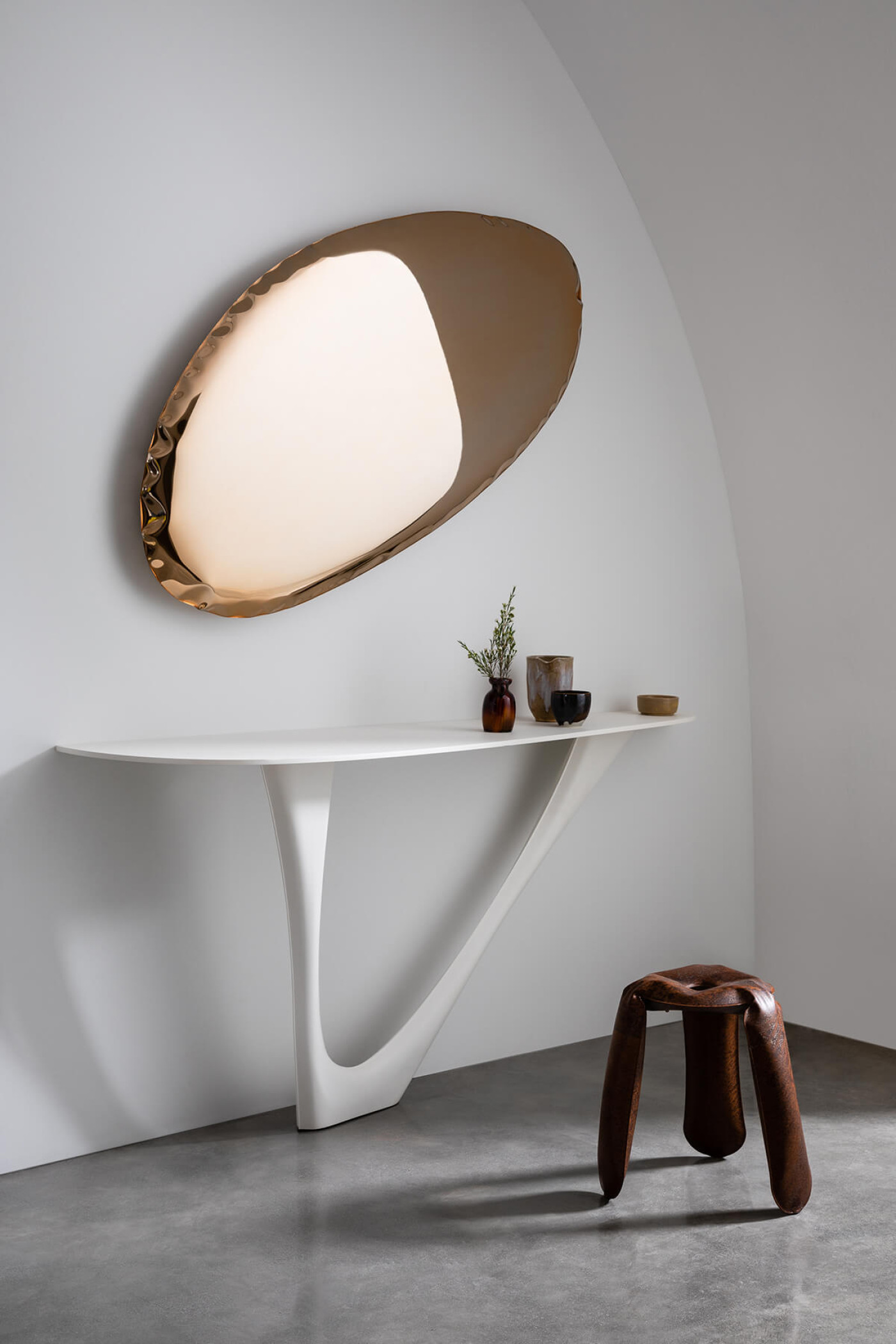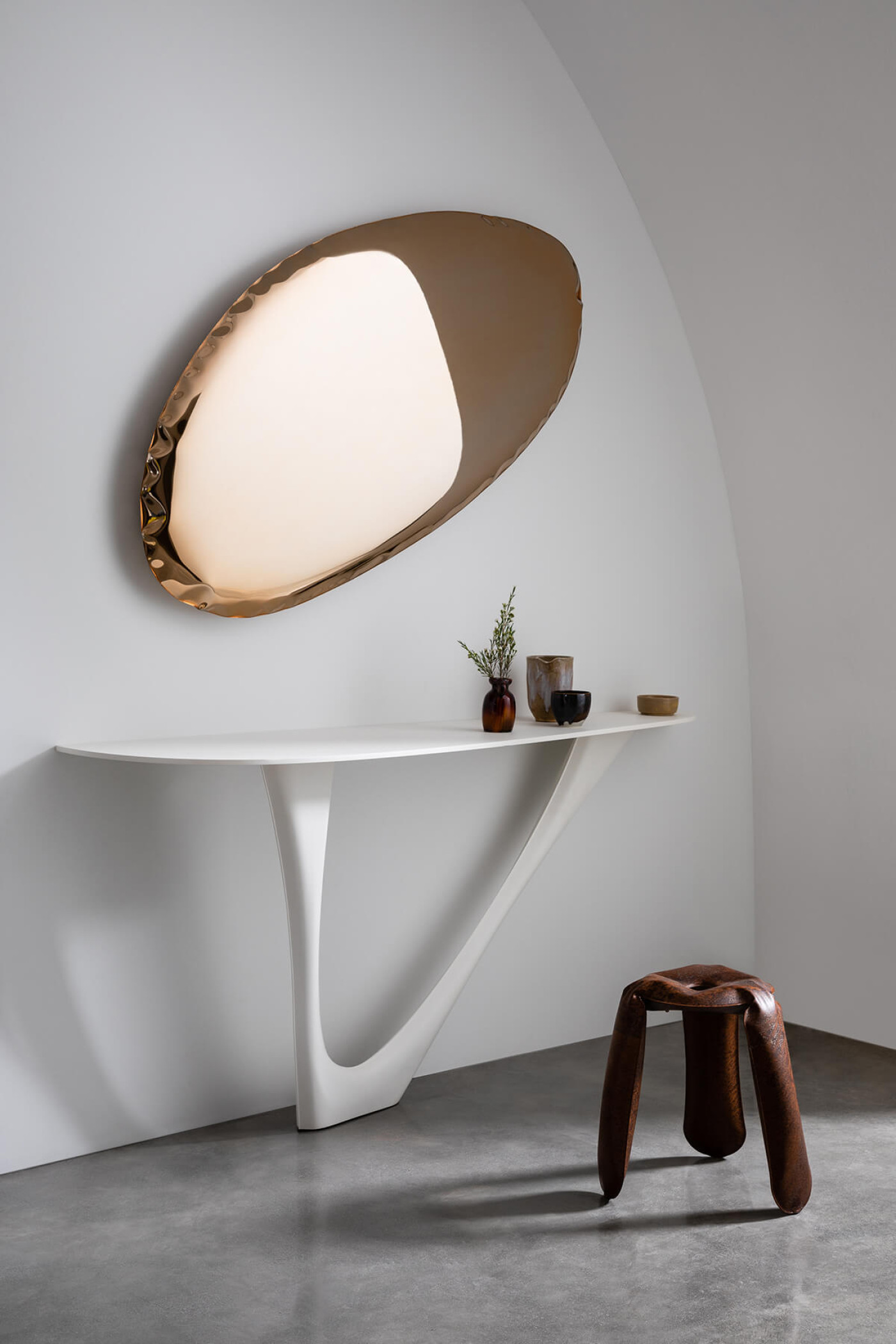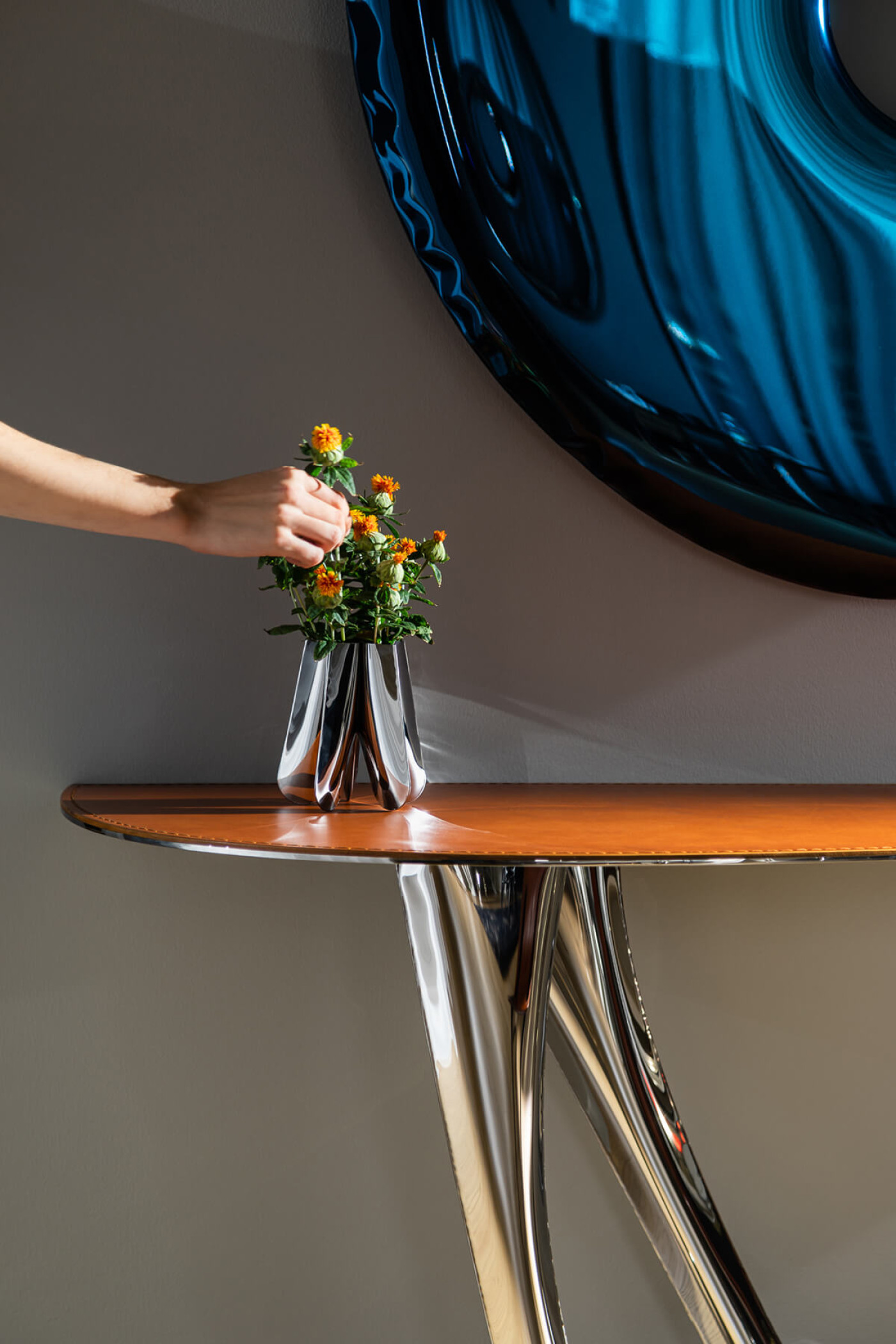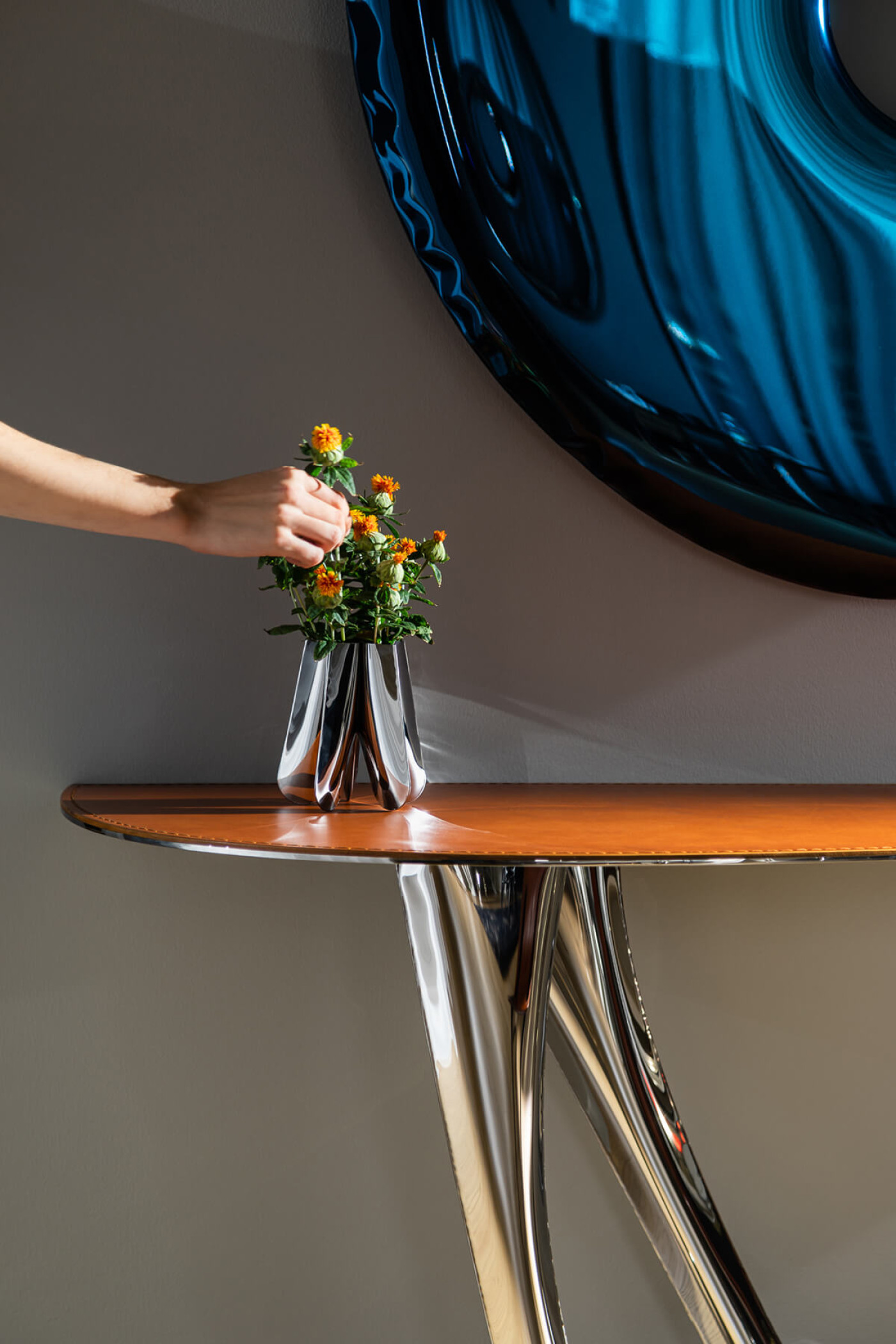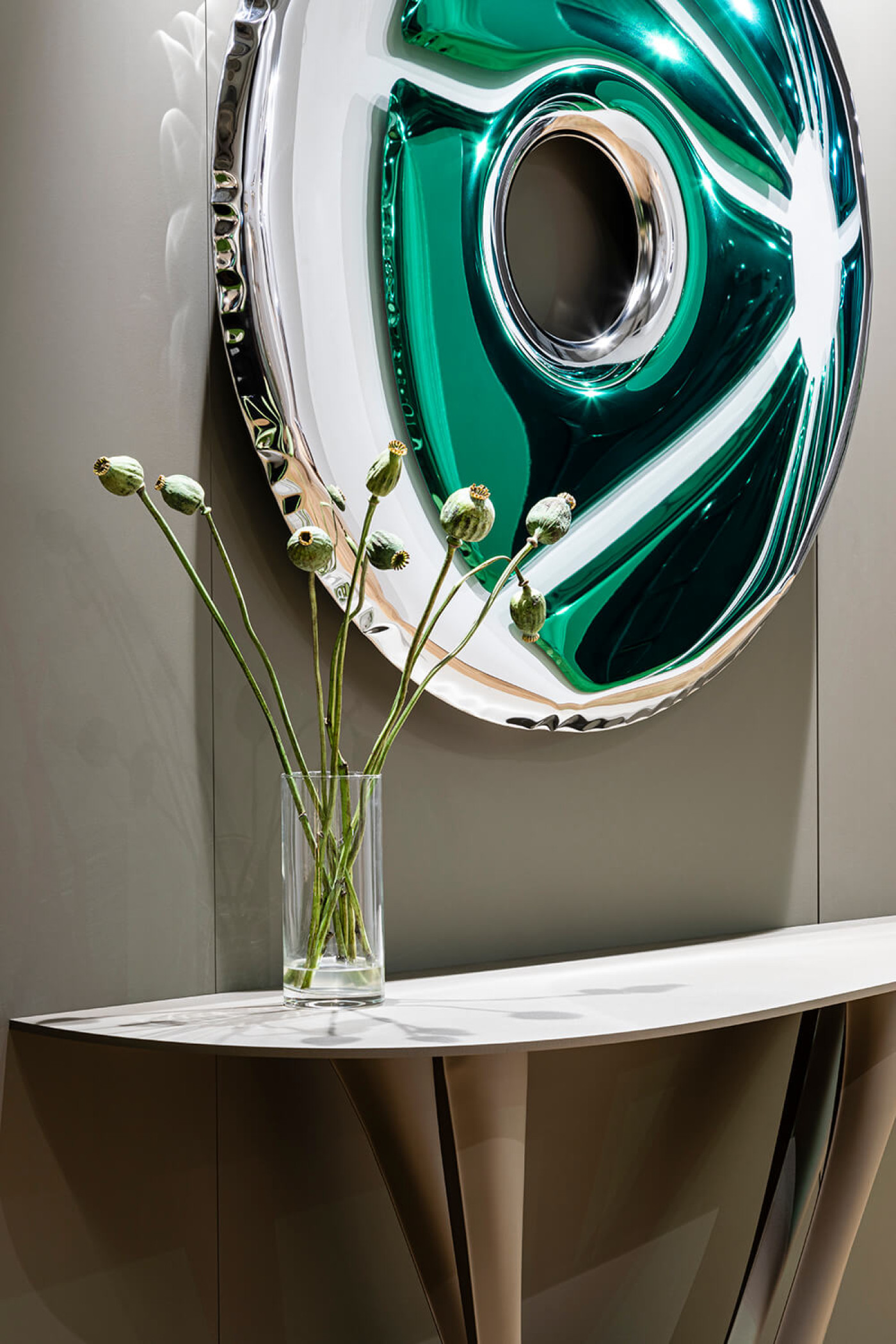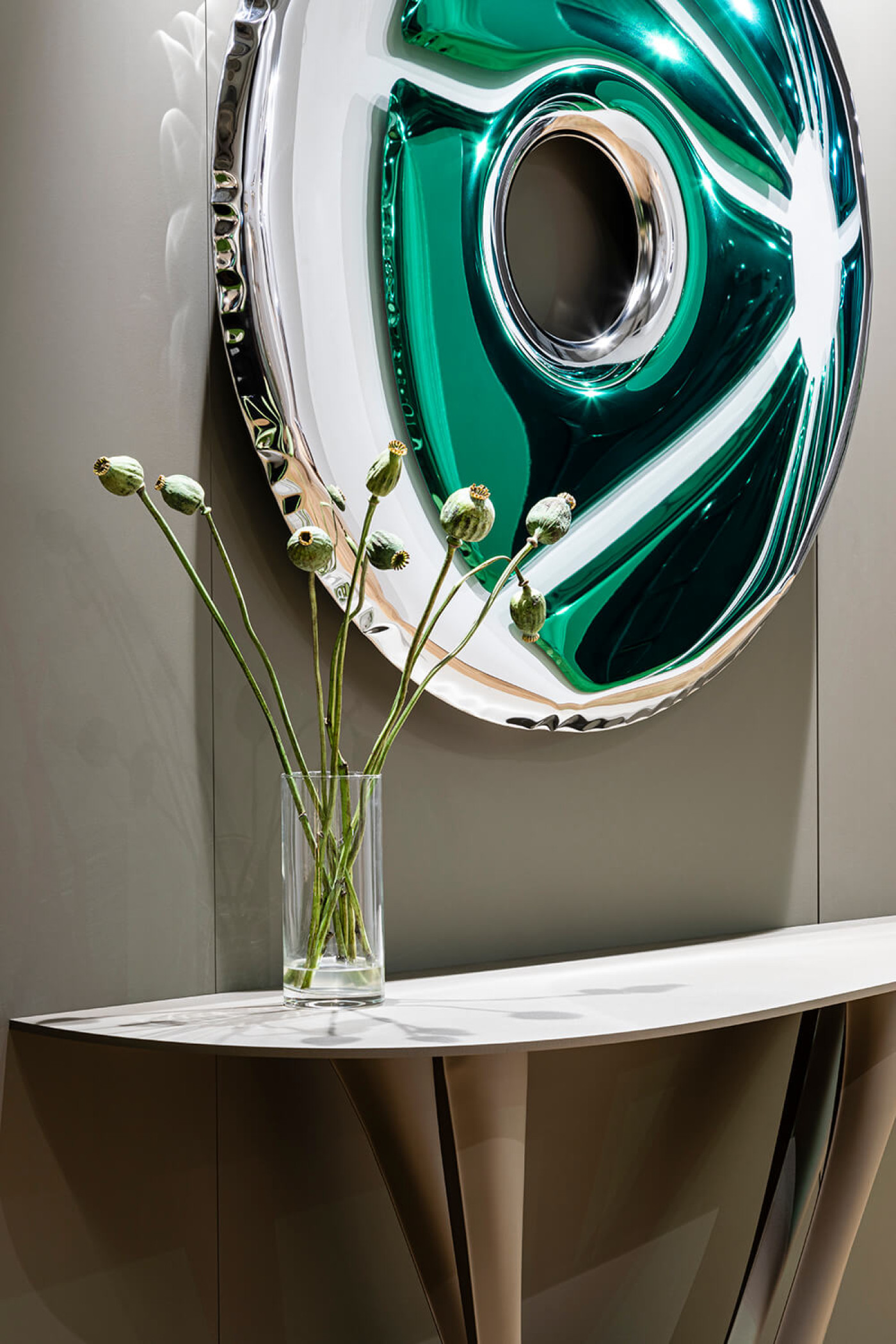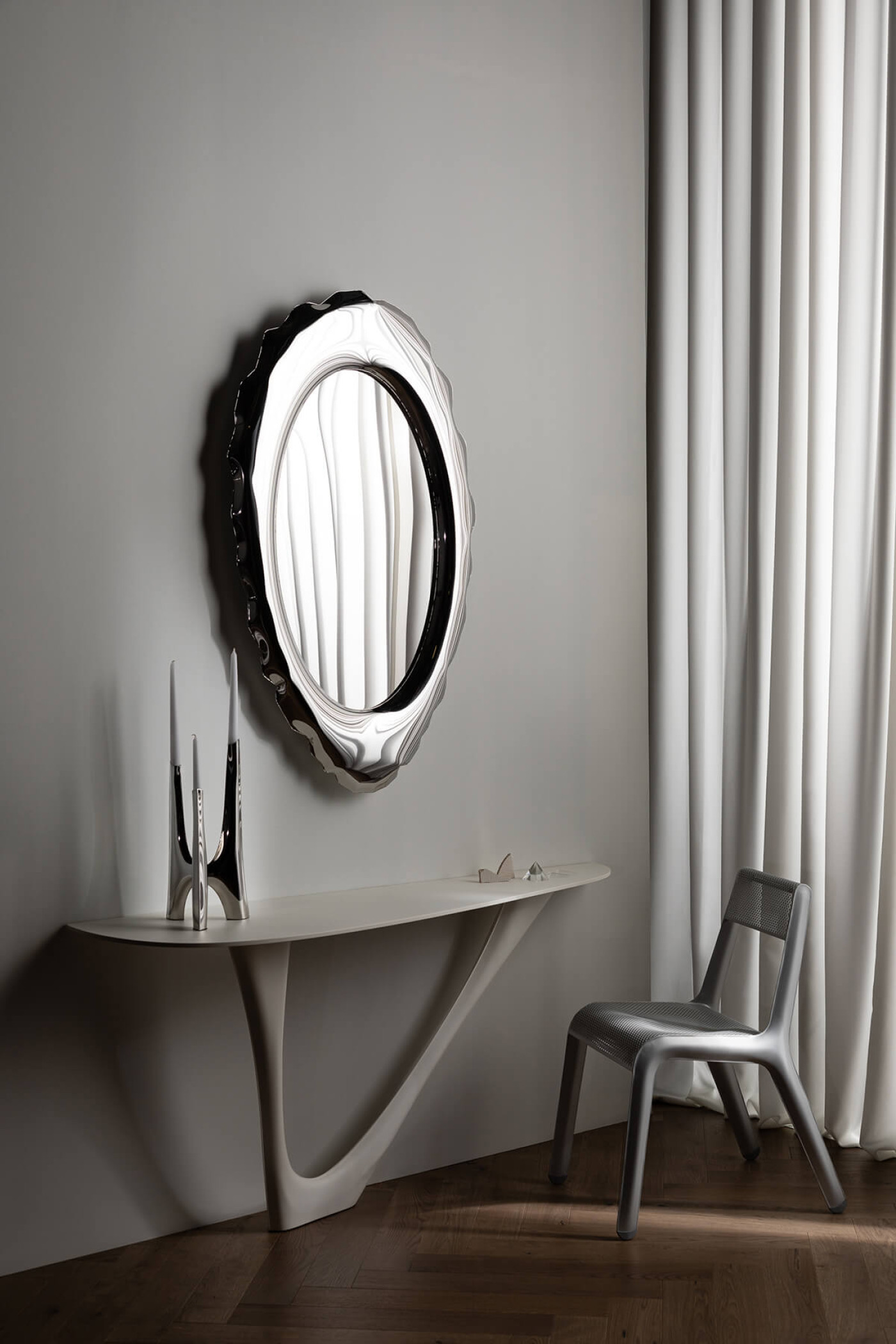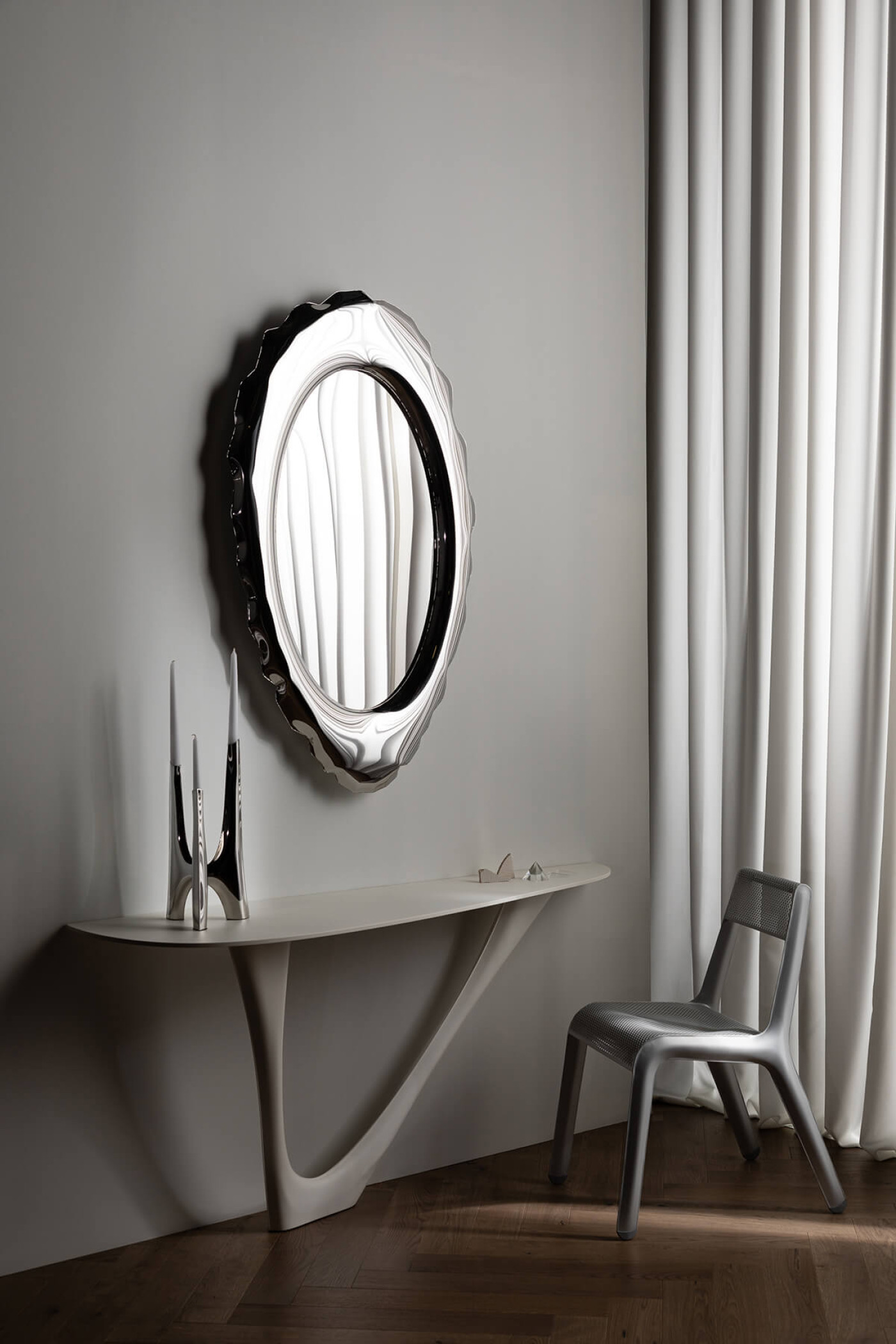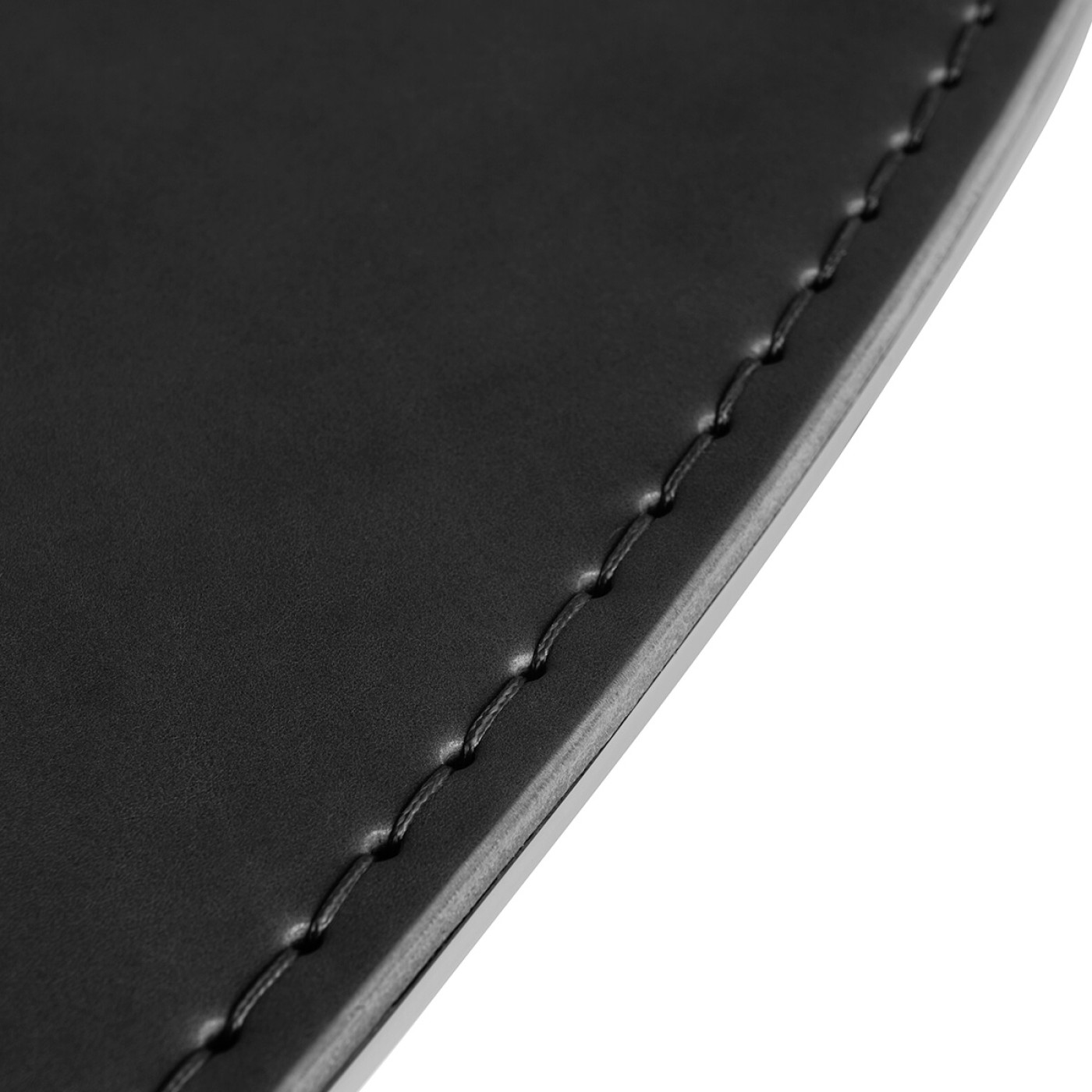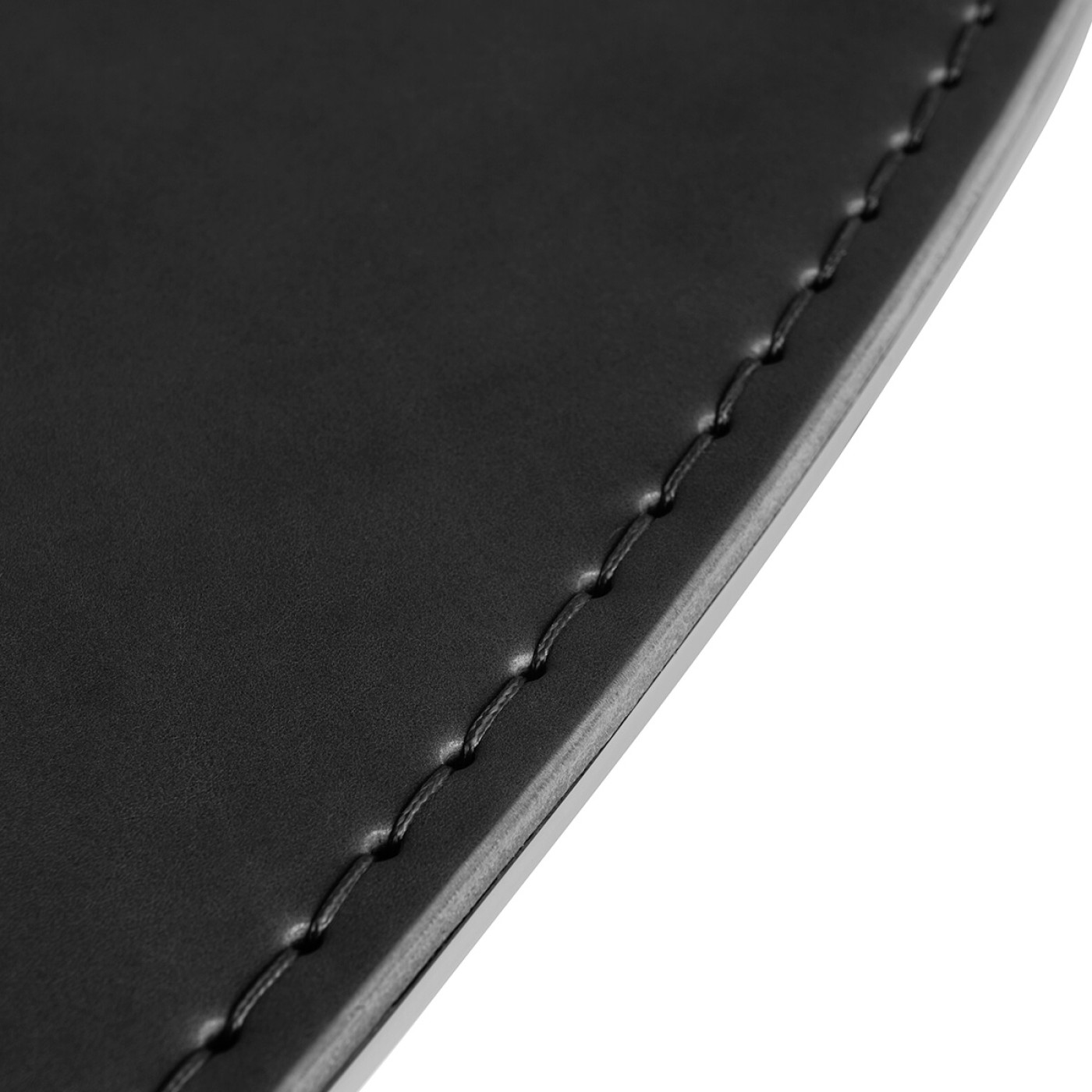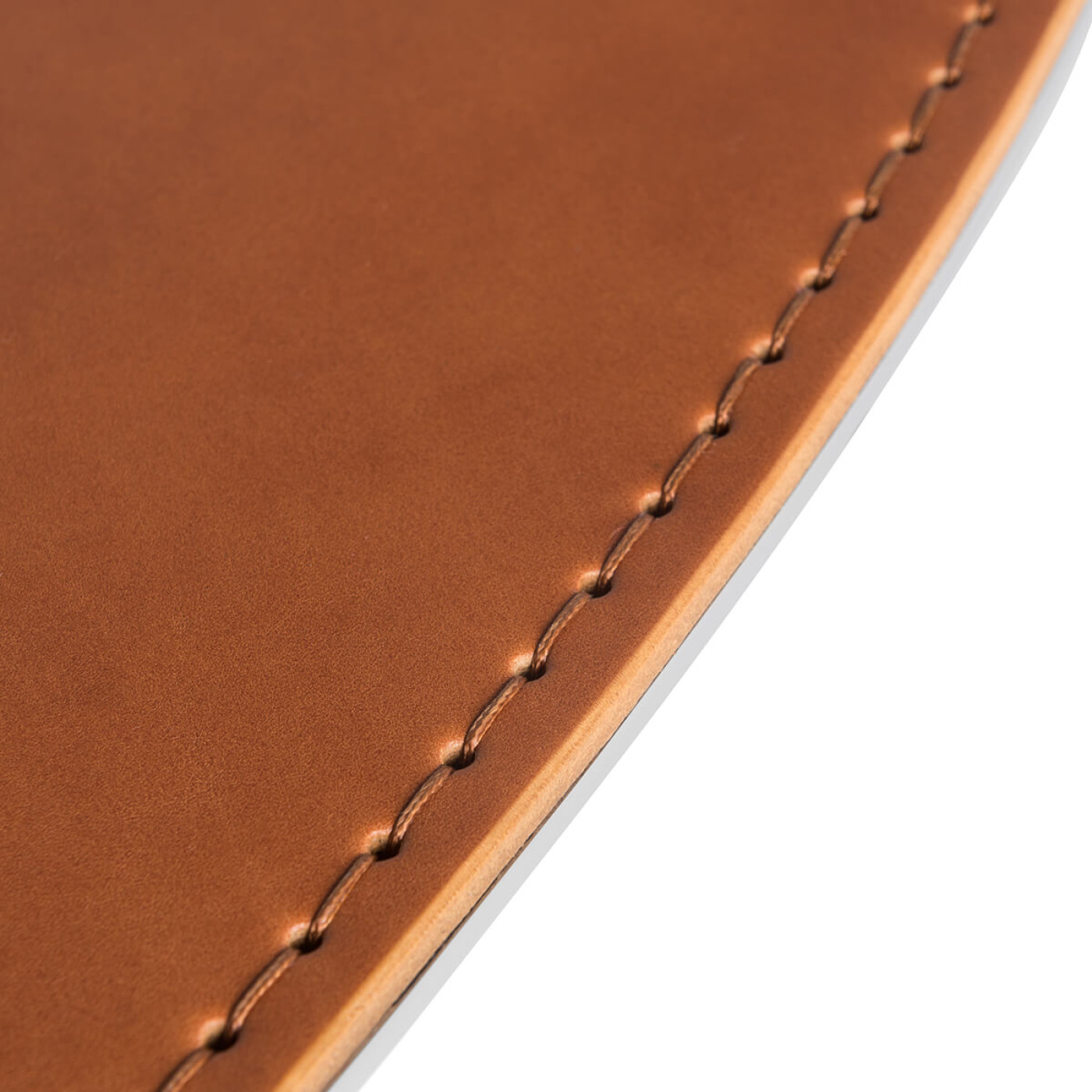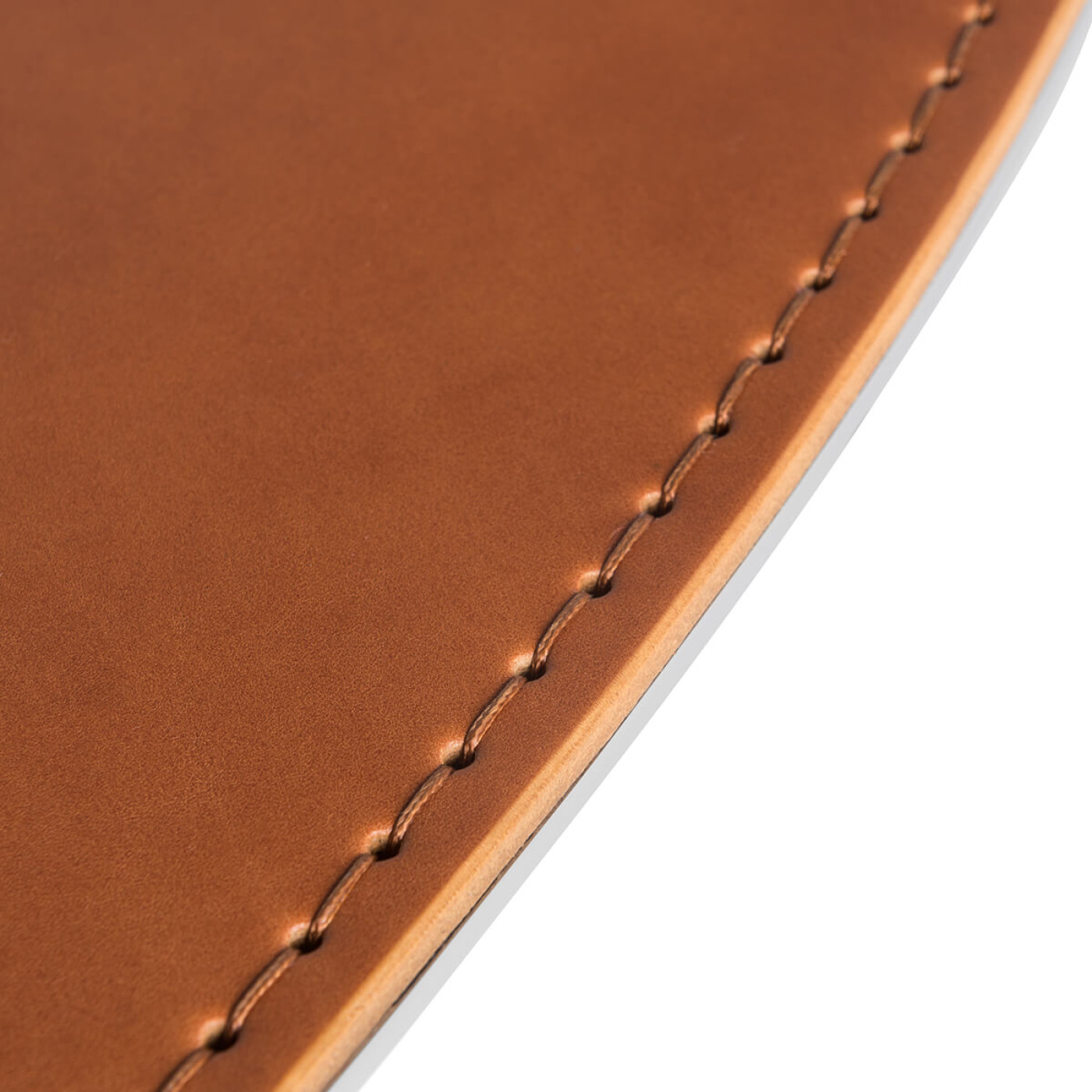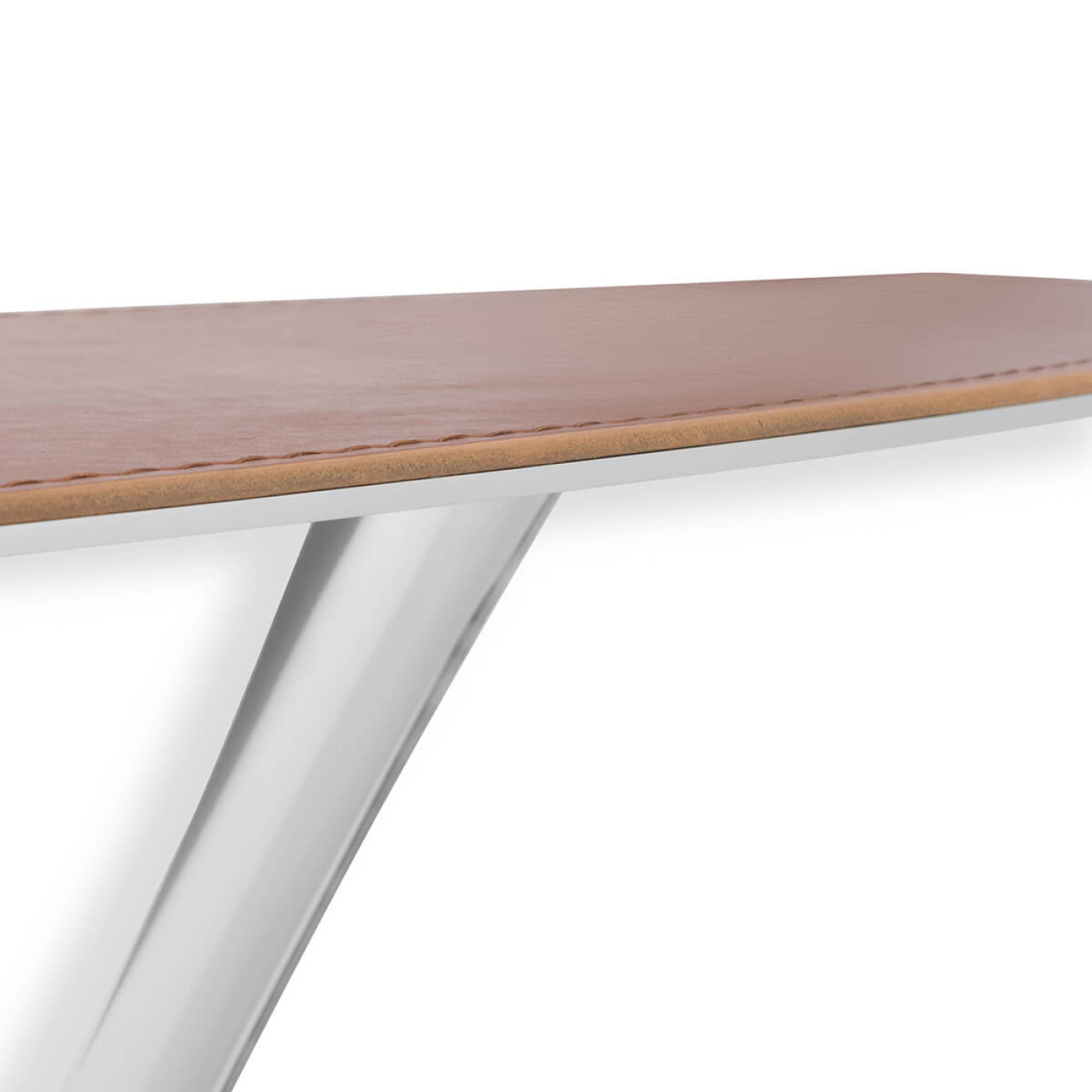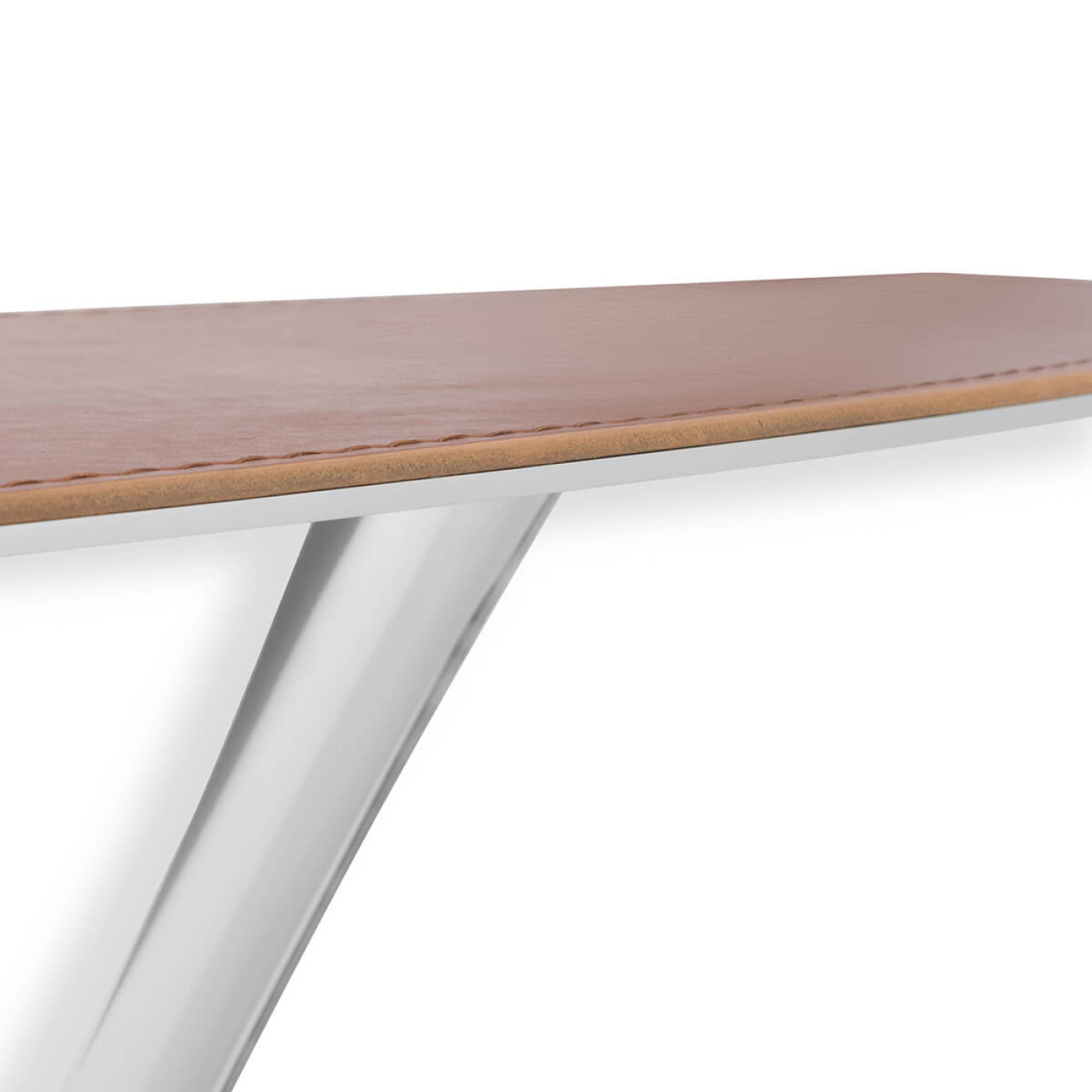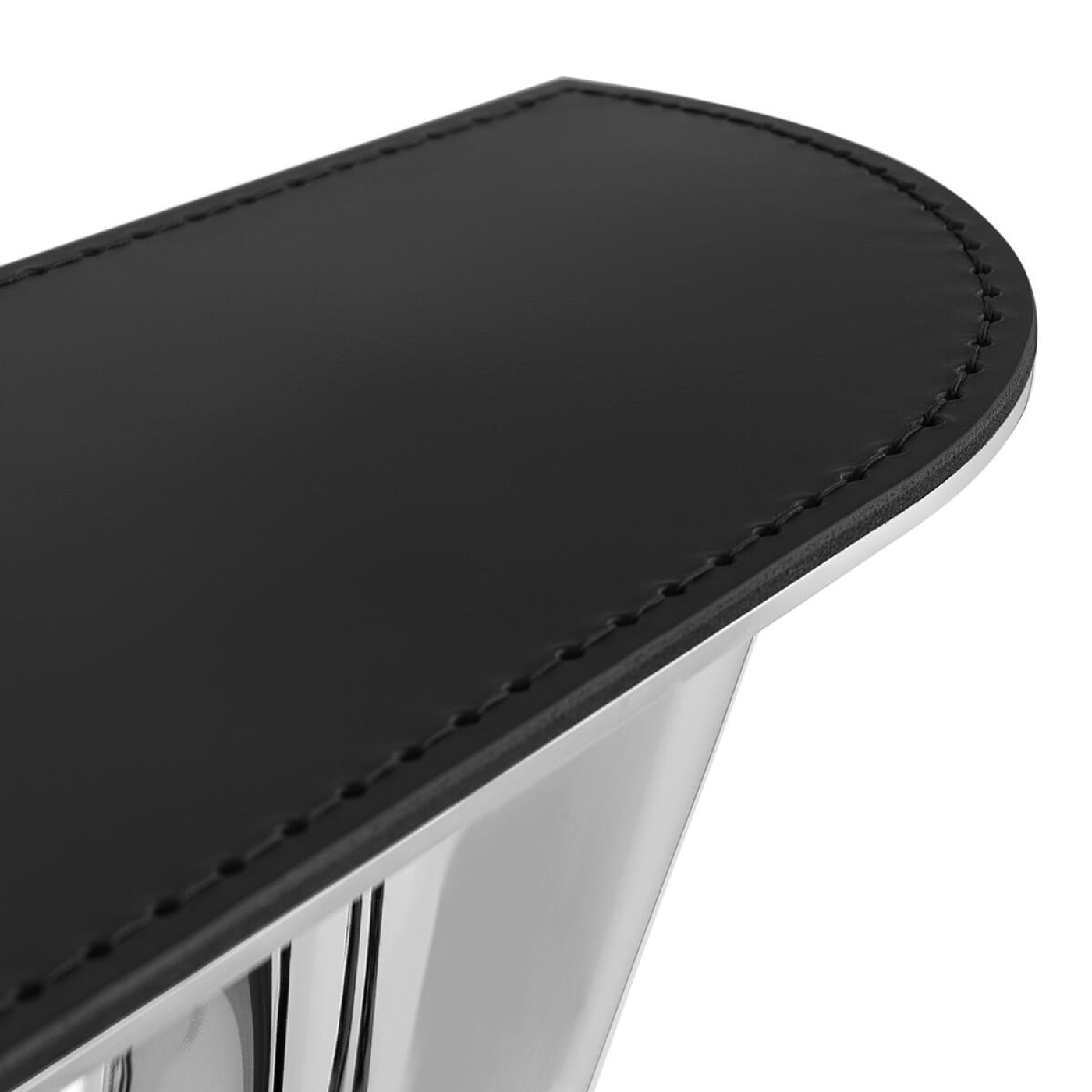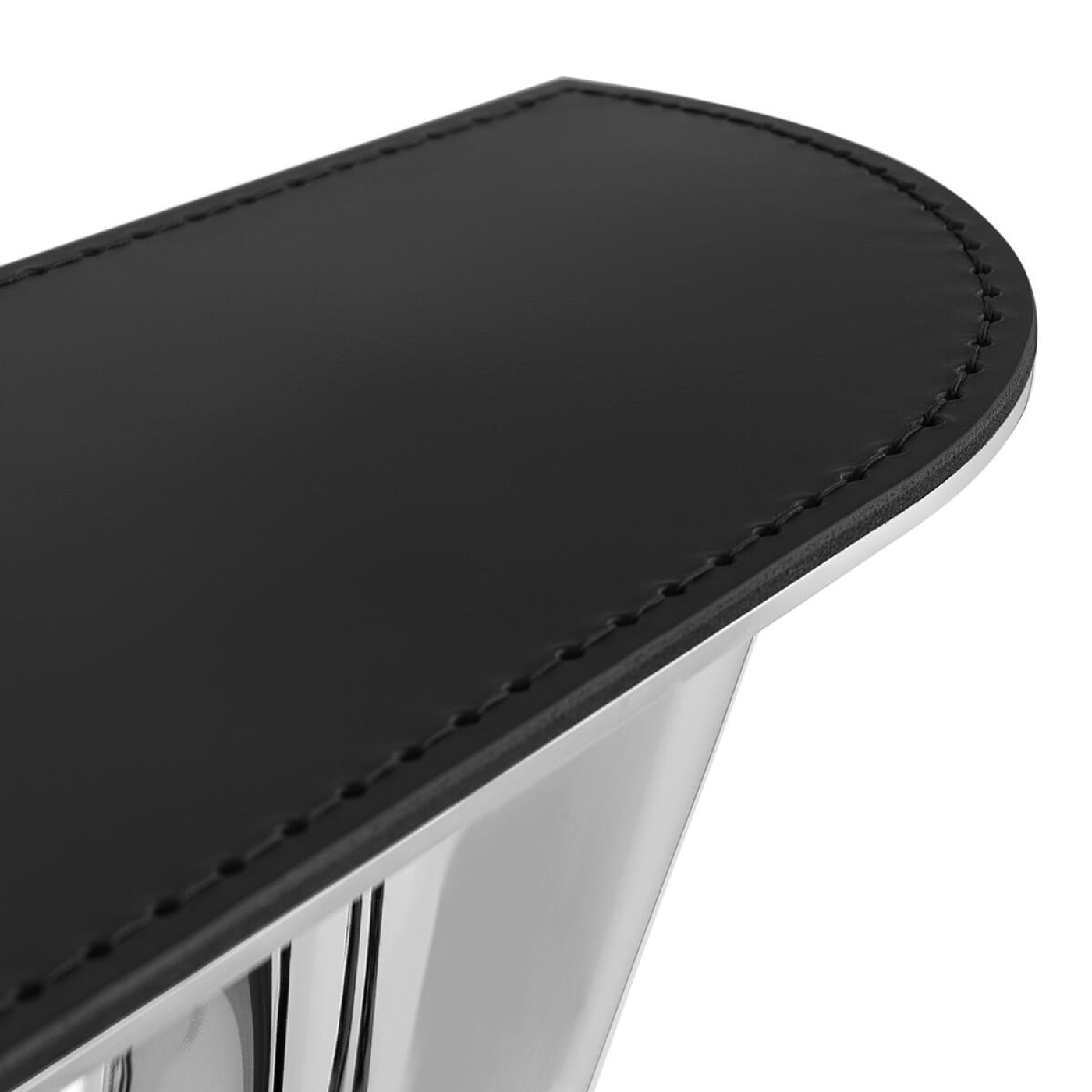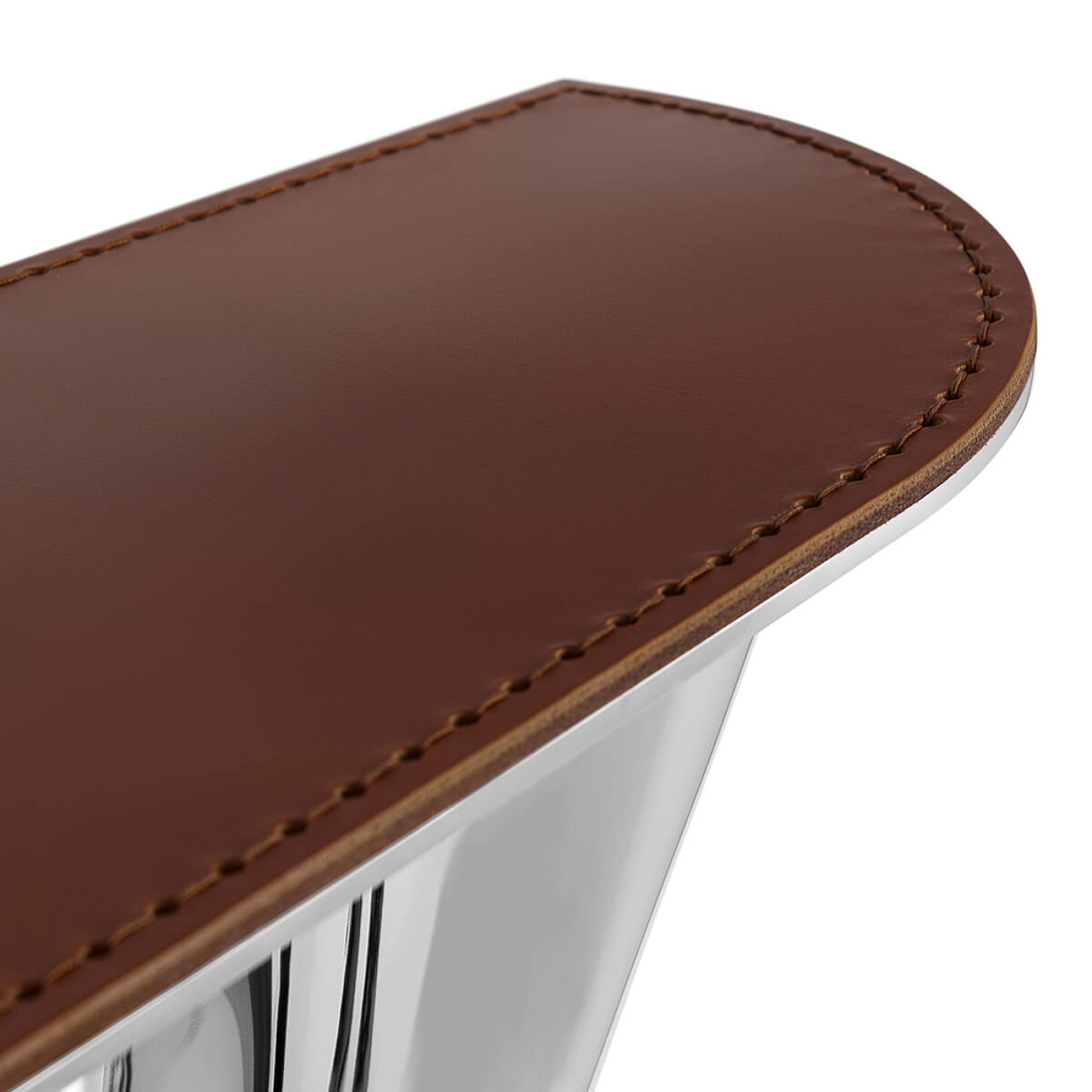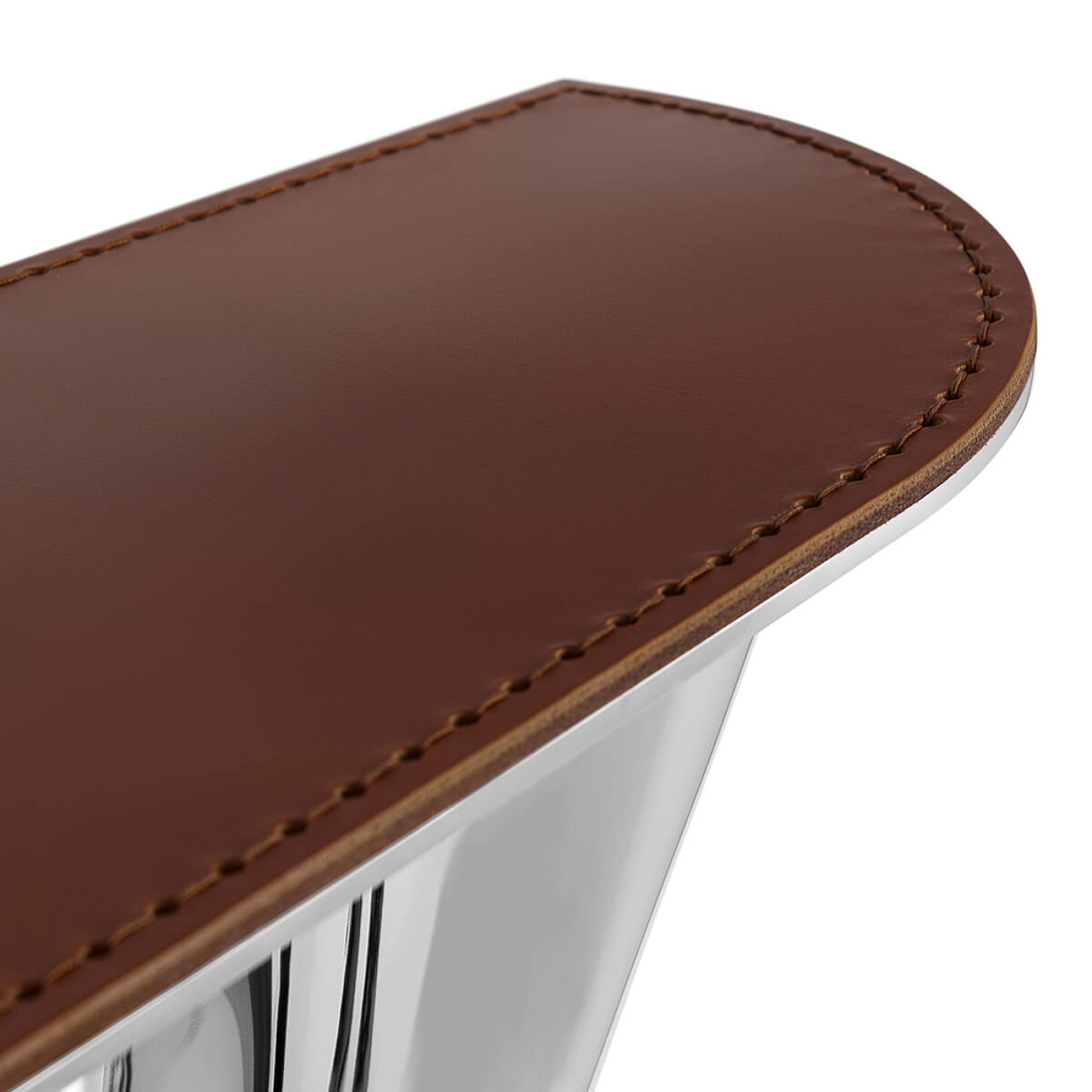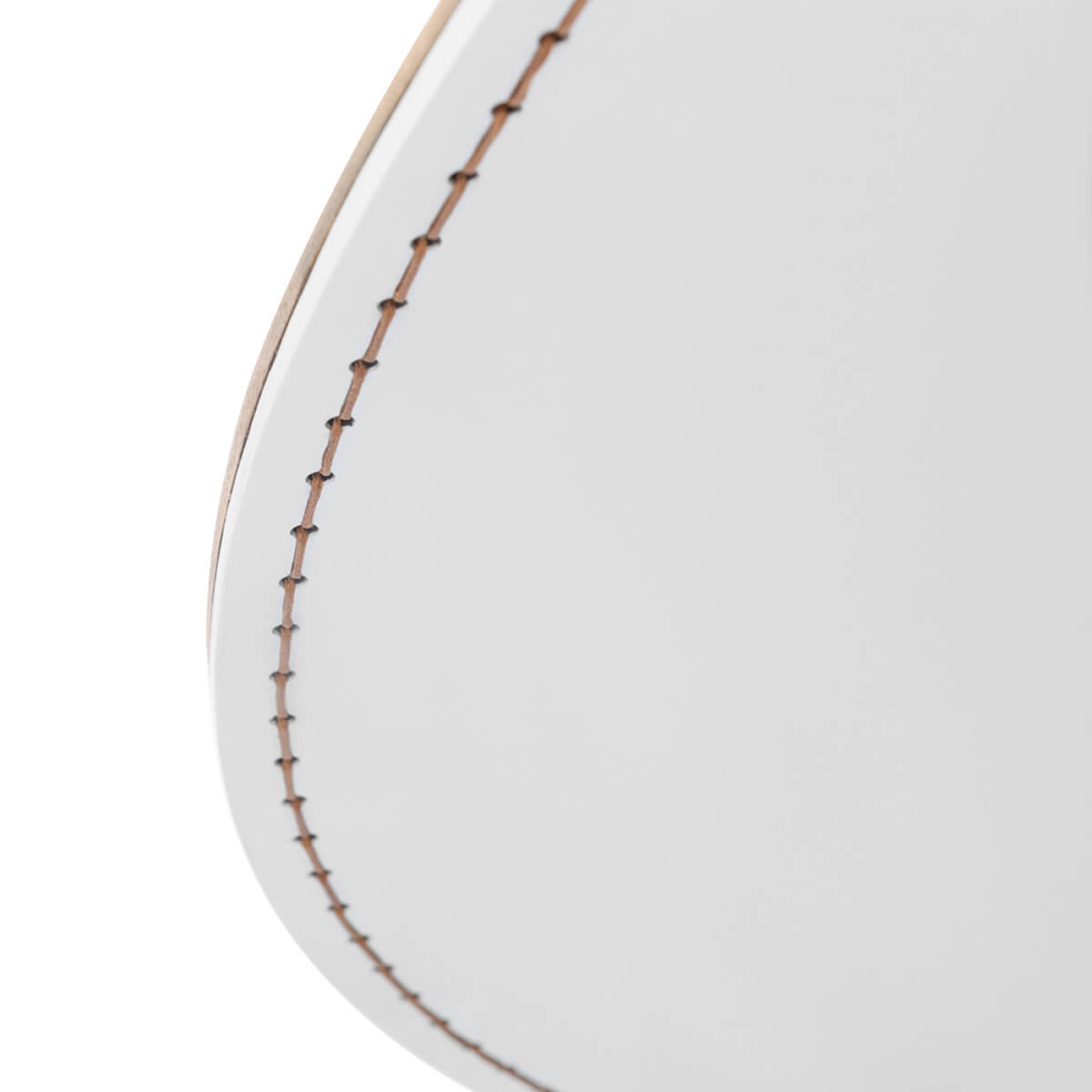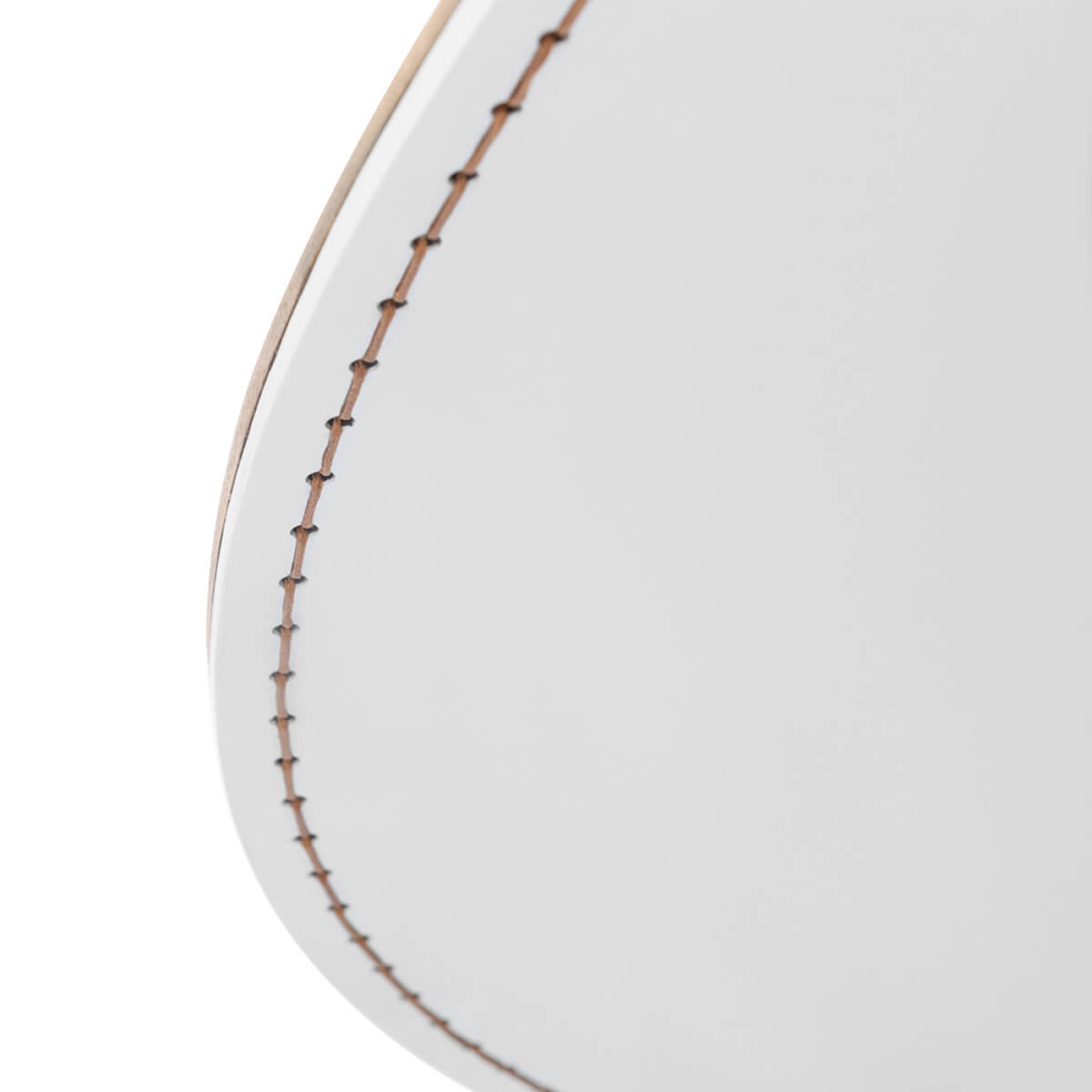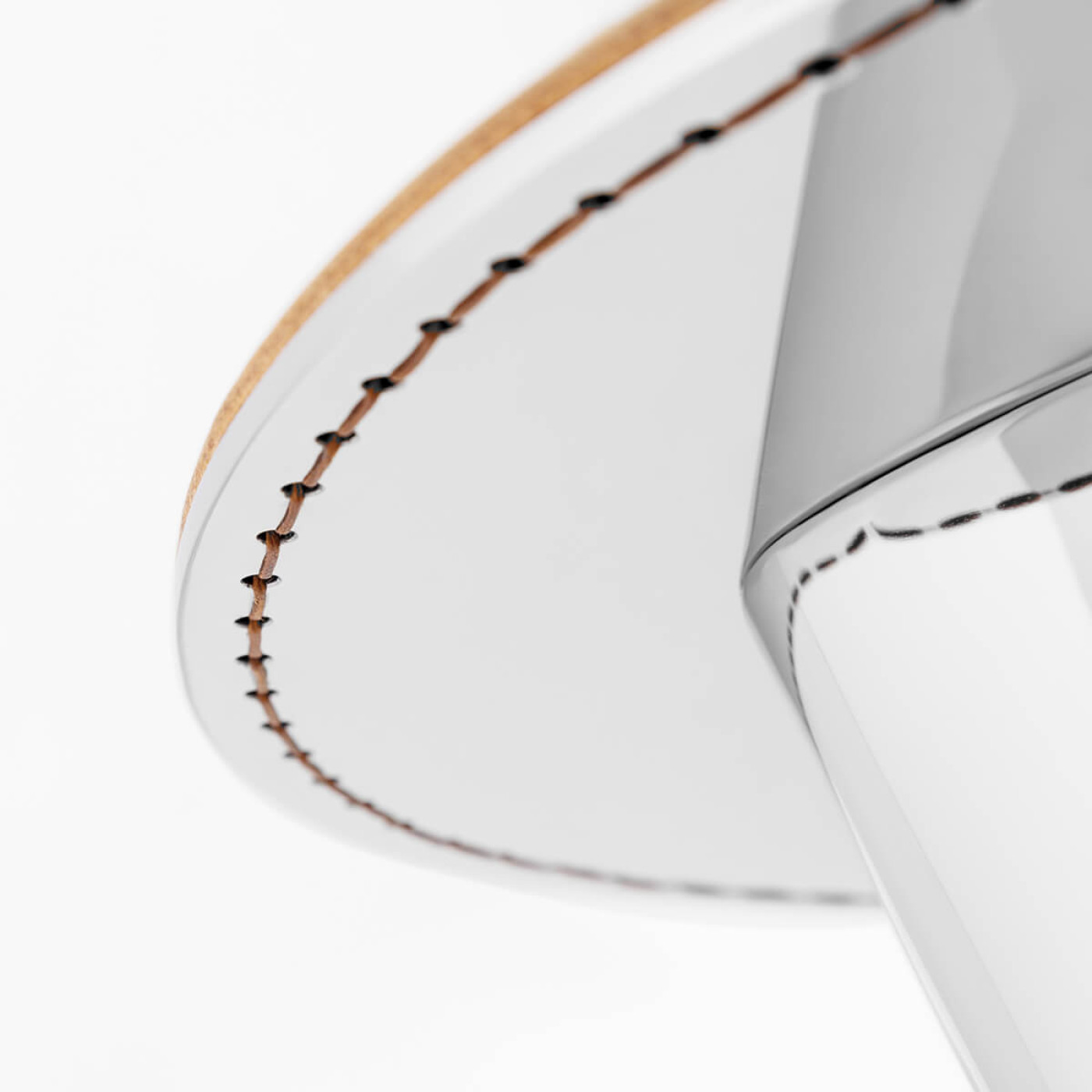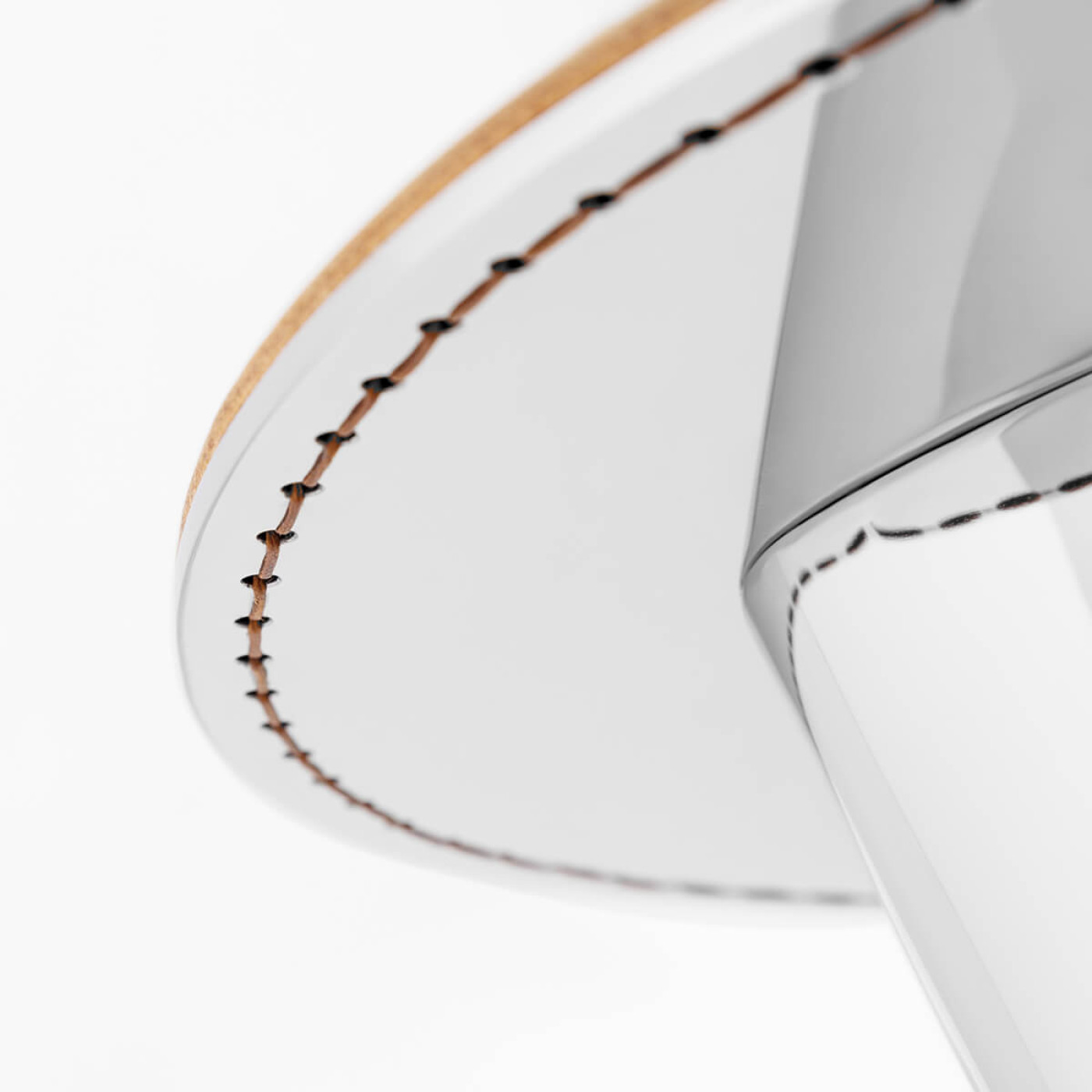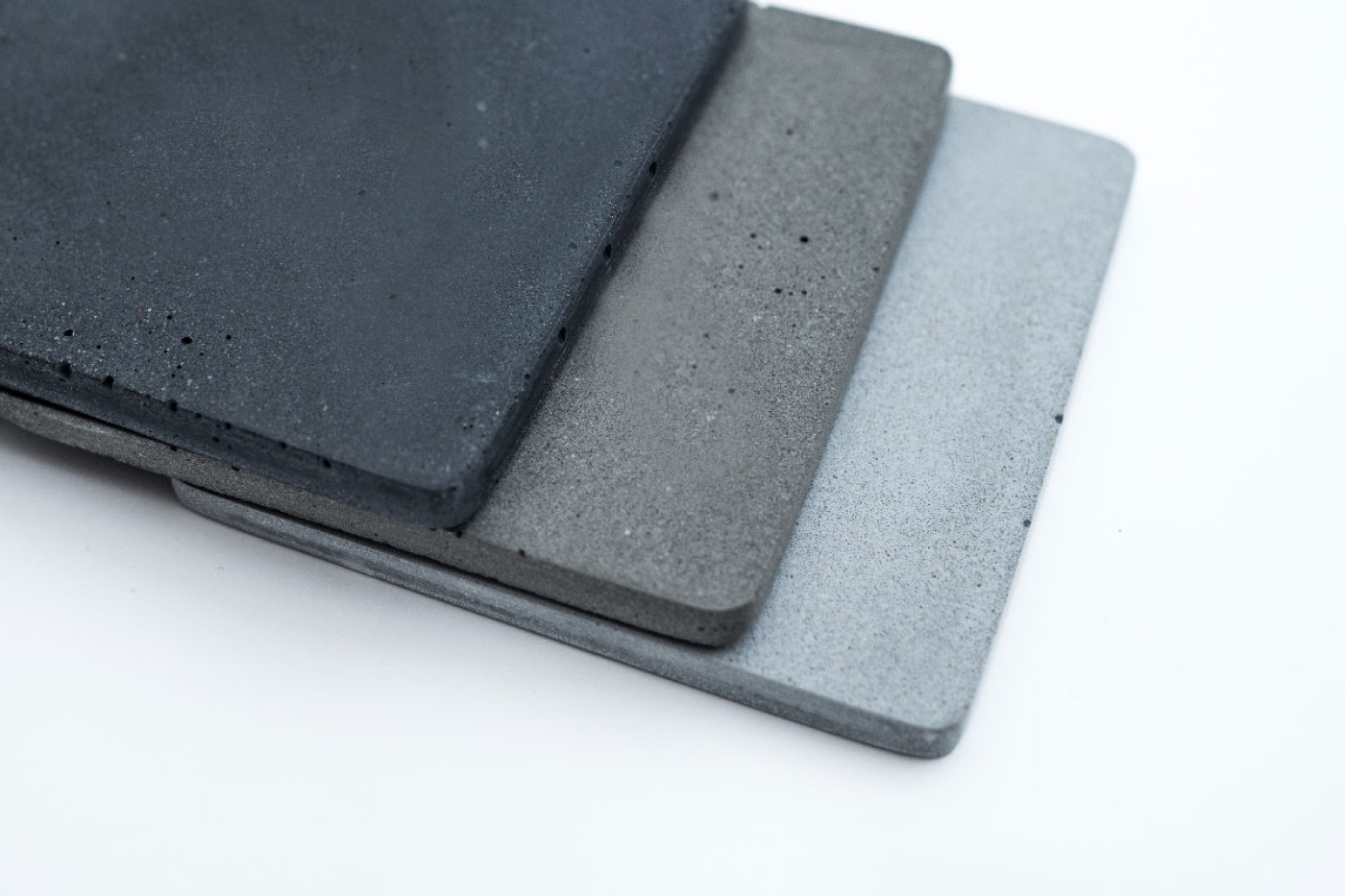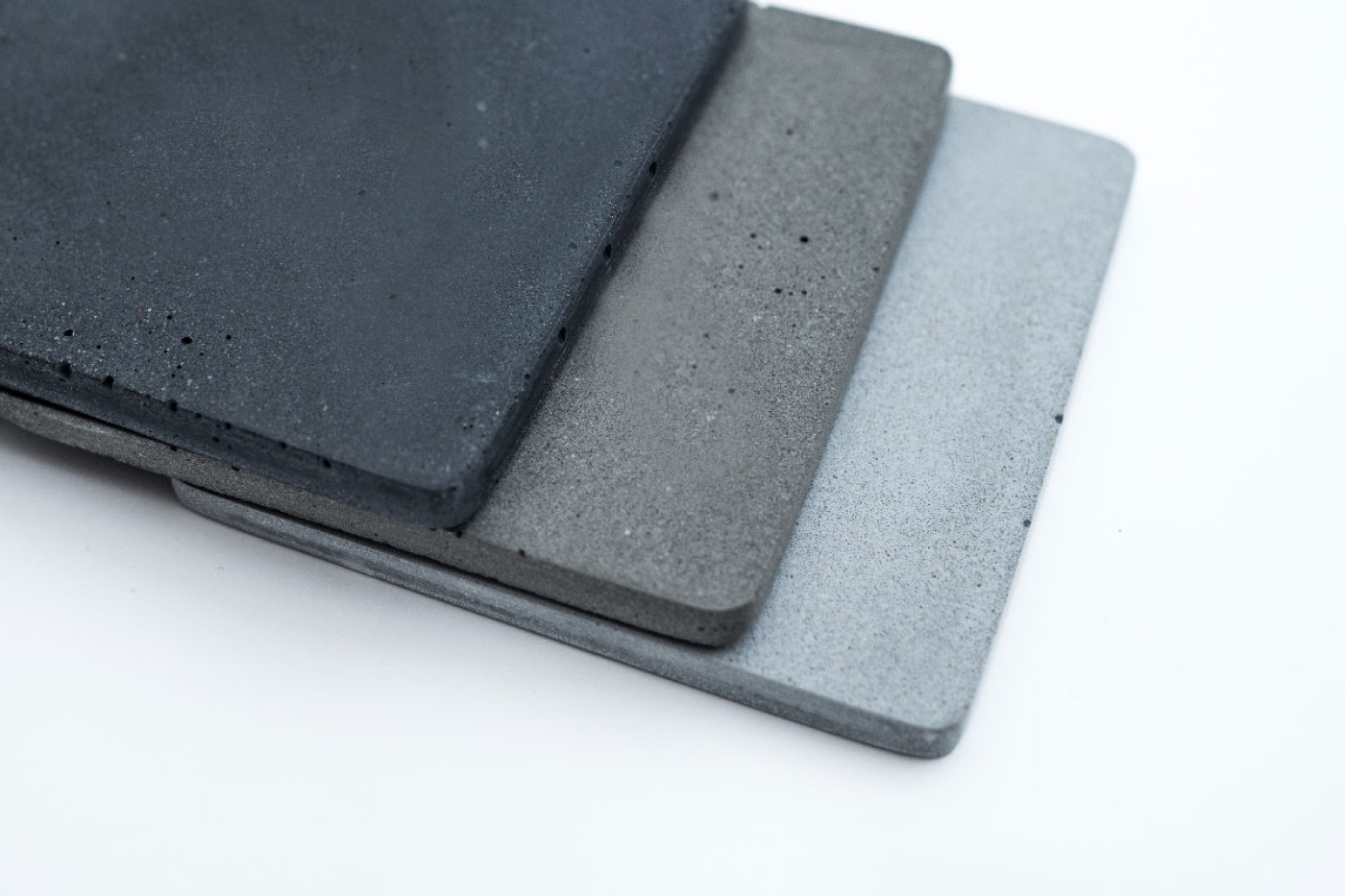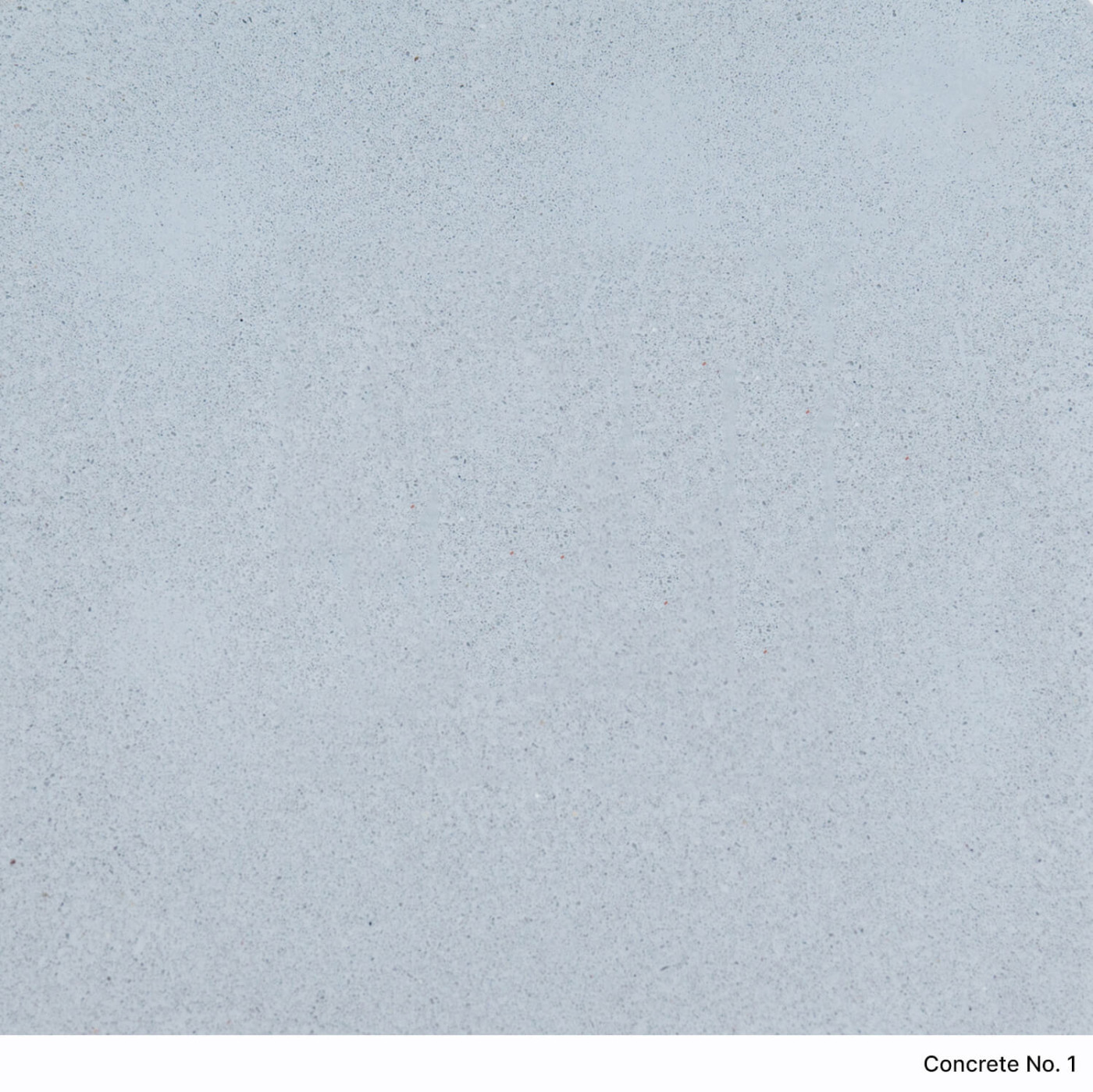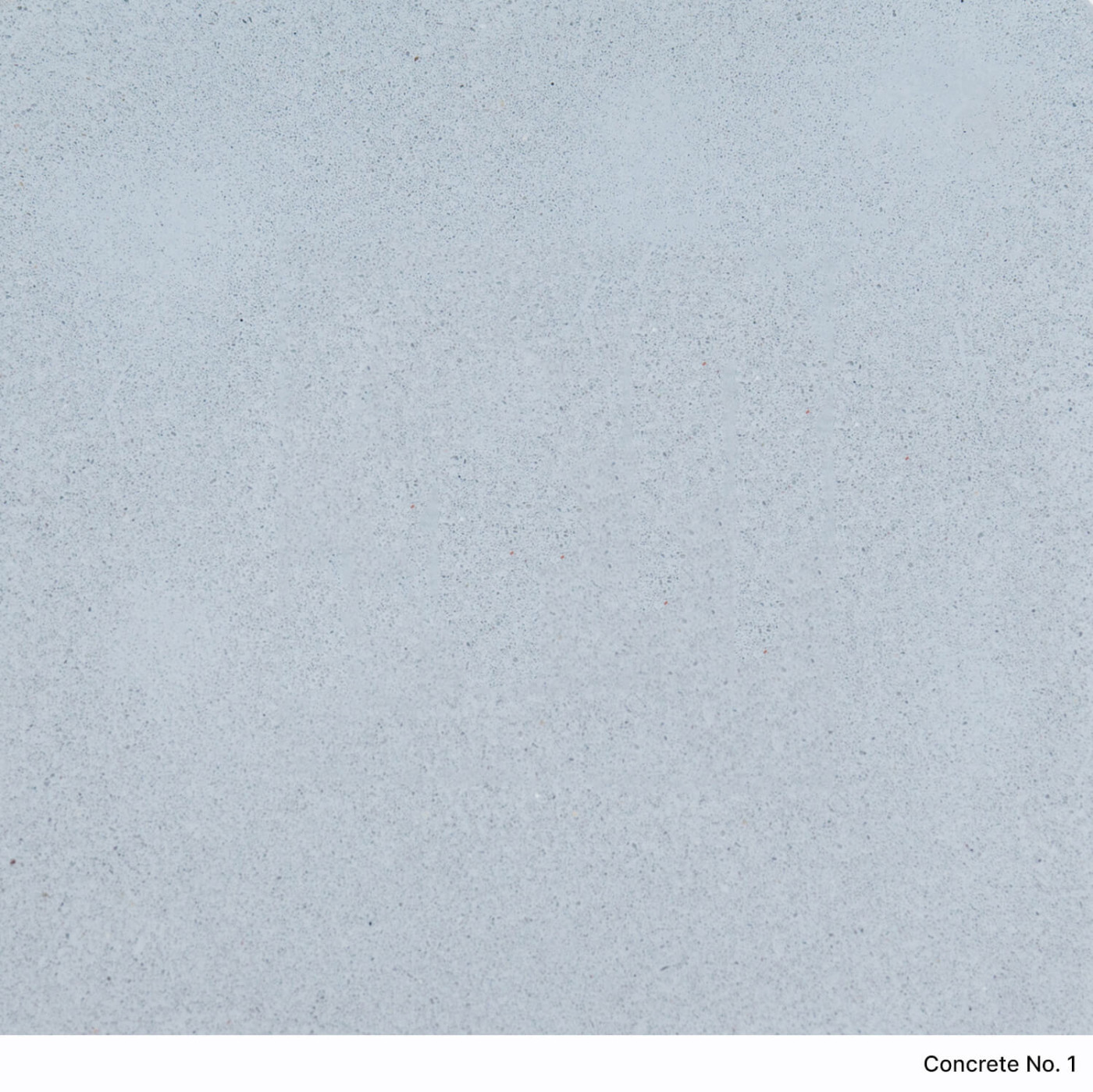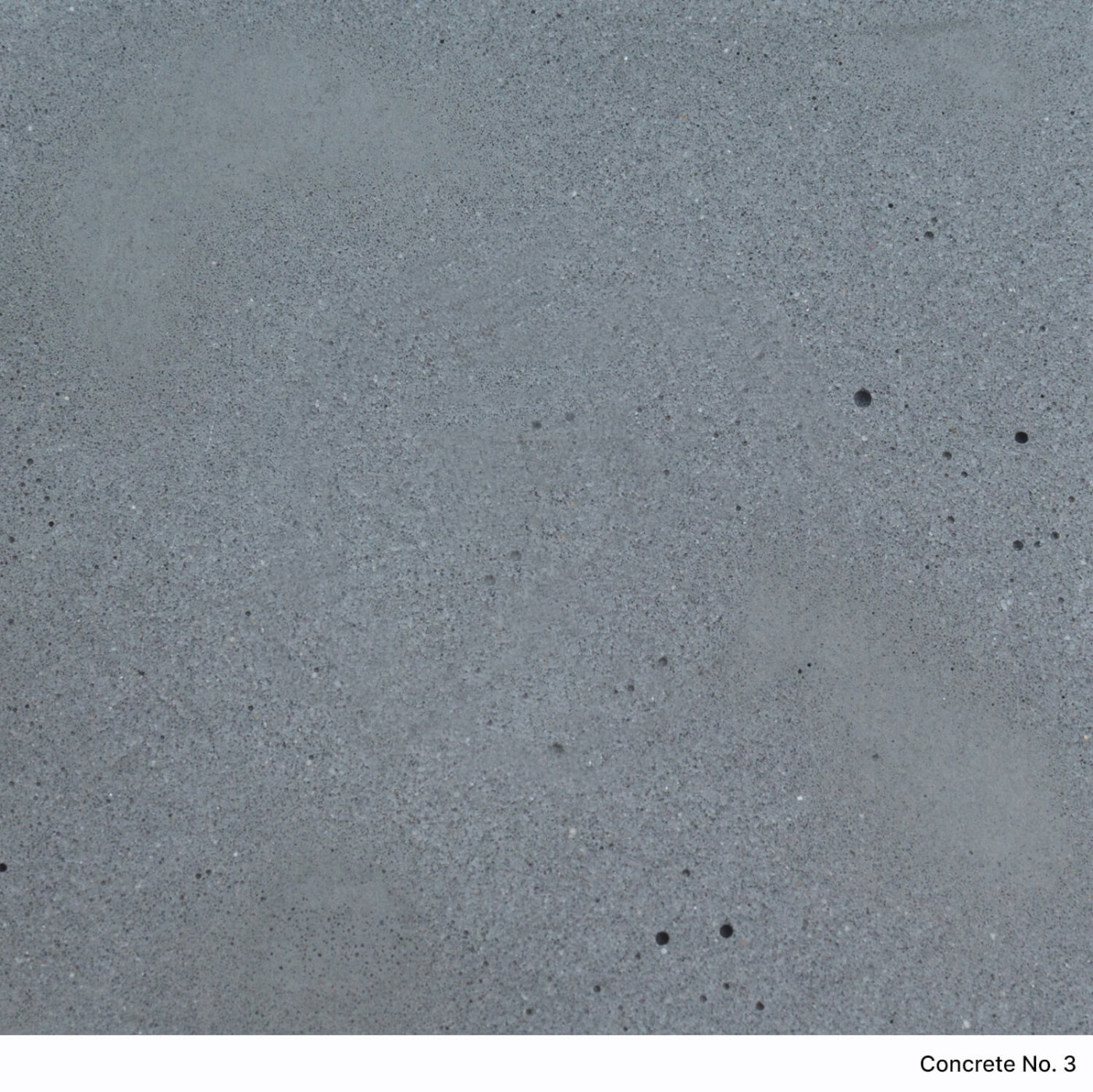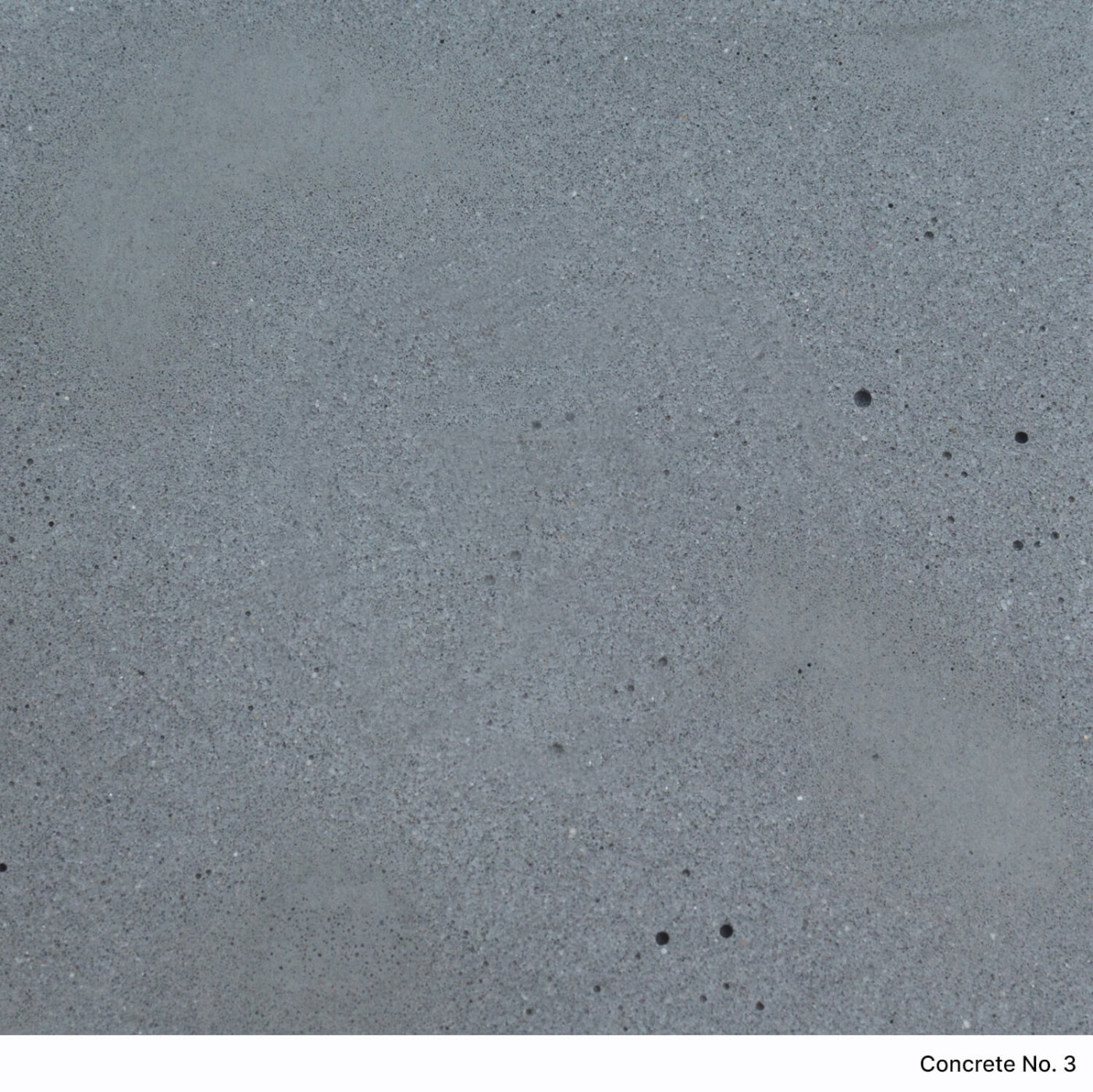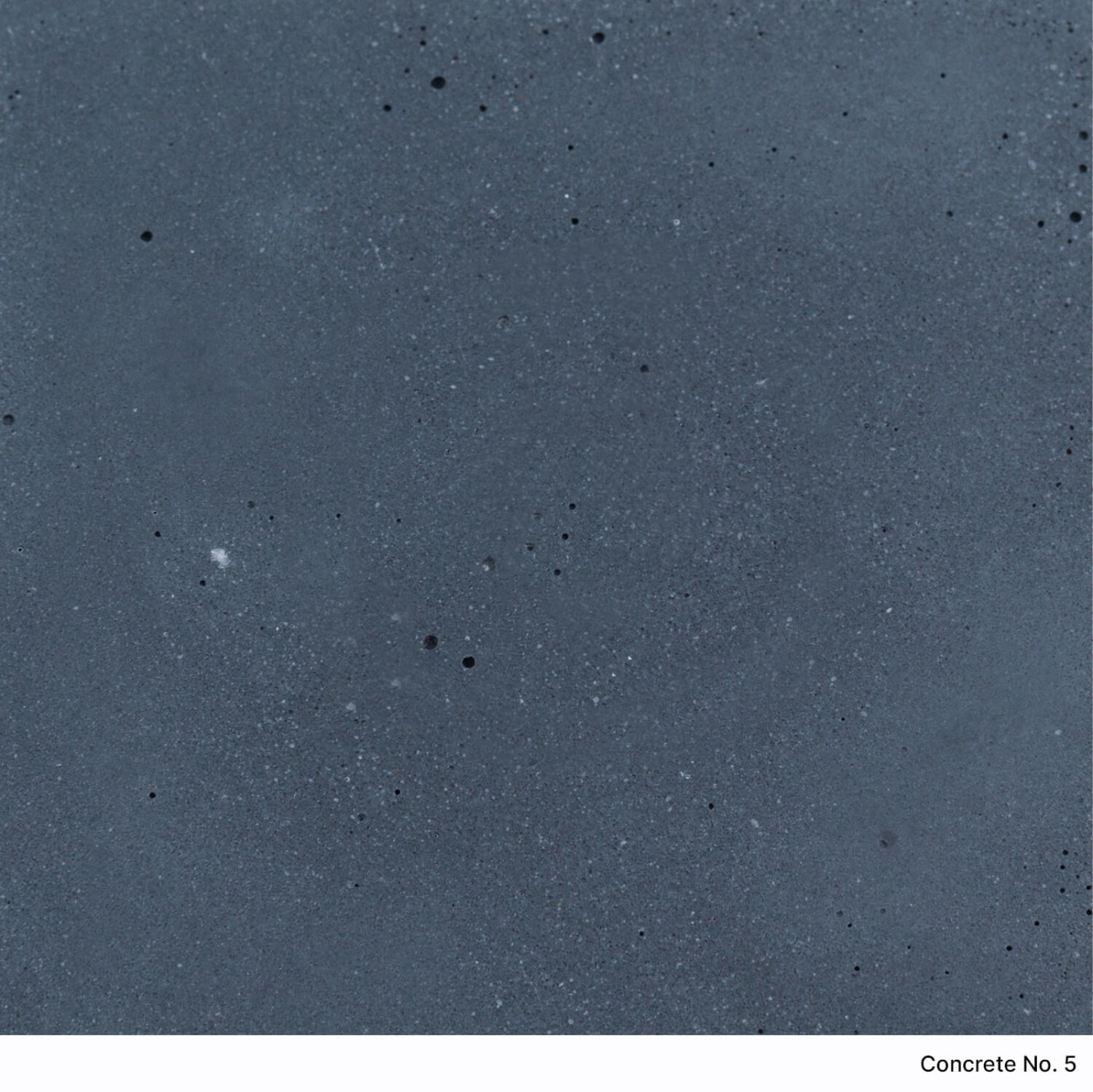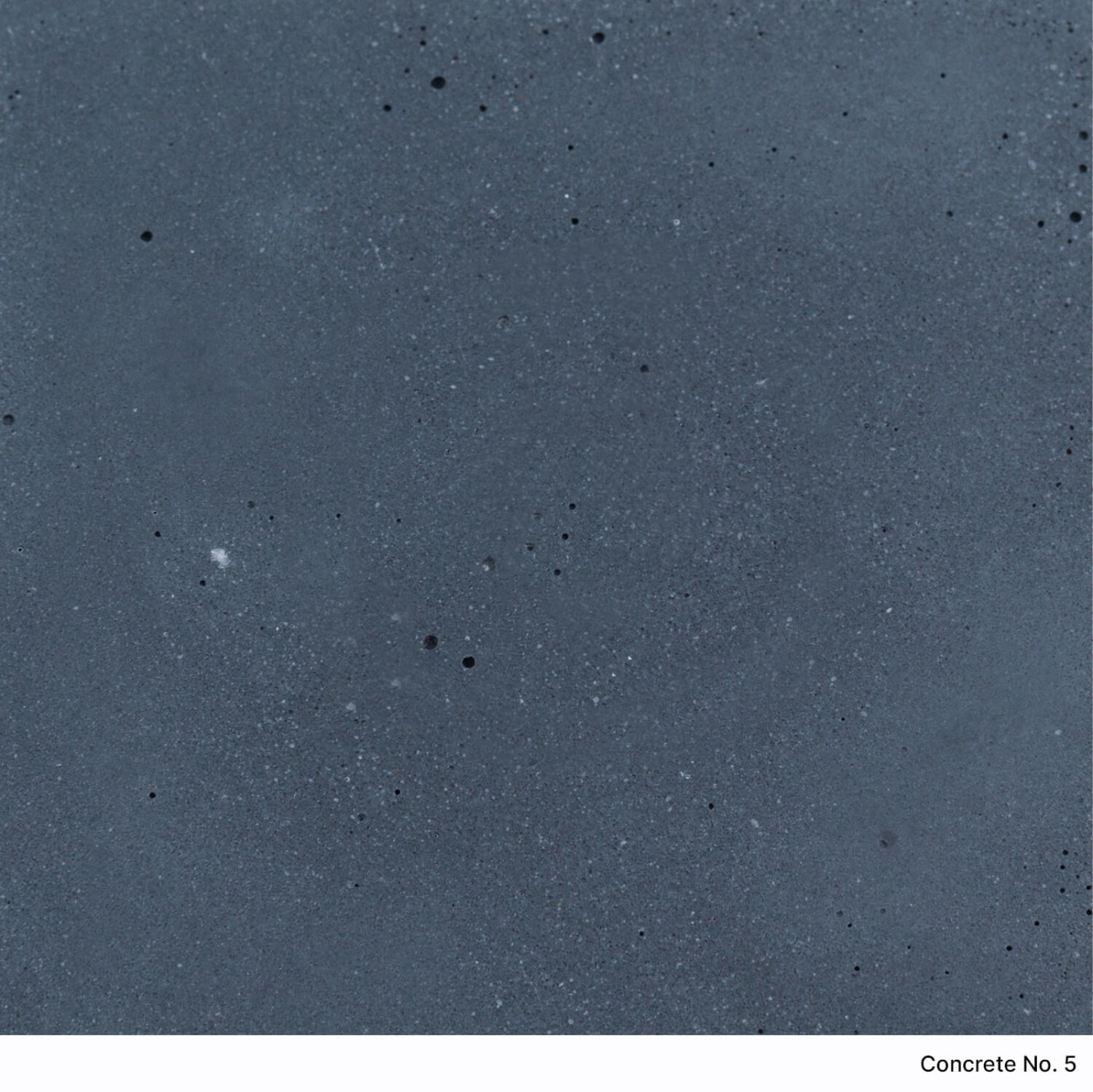 G-Console
Dialogue between curves and individualism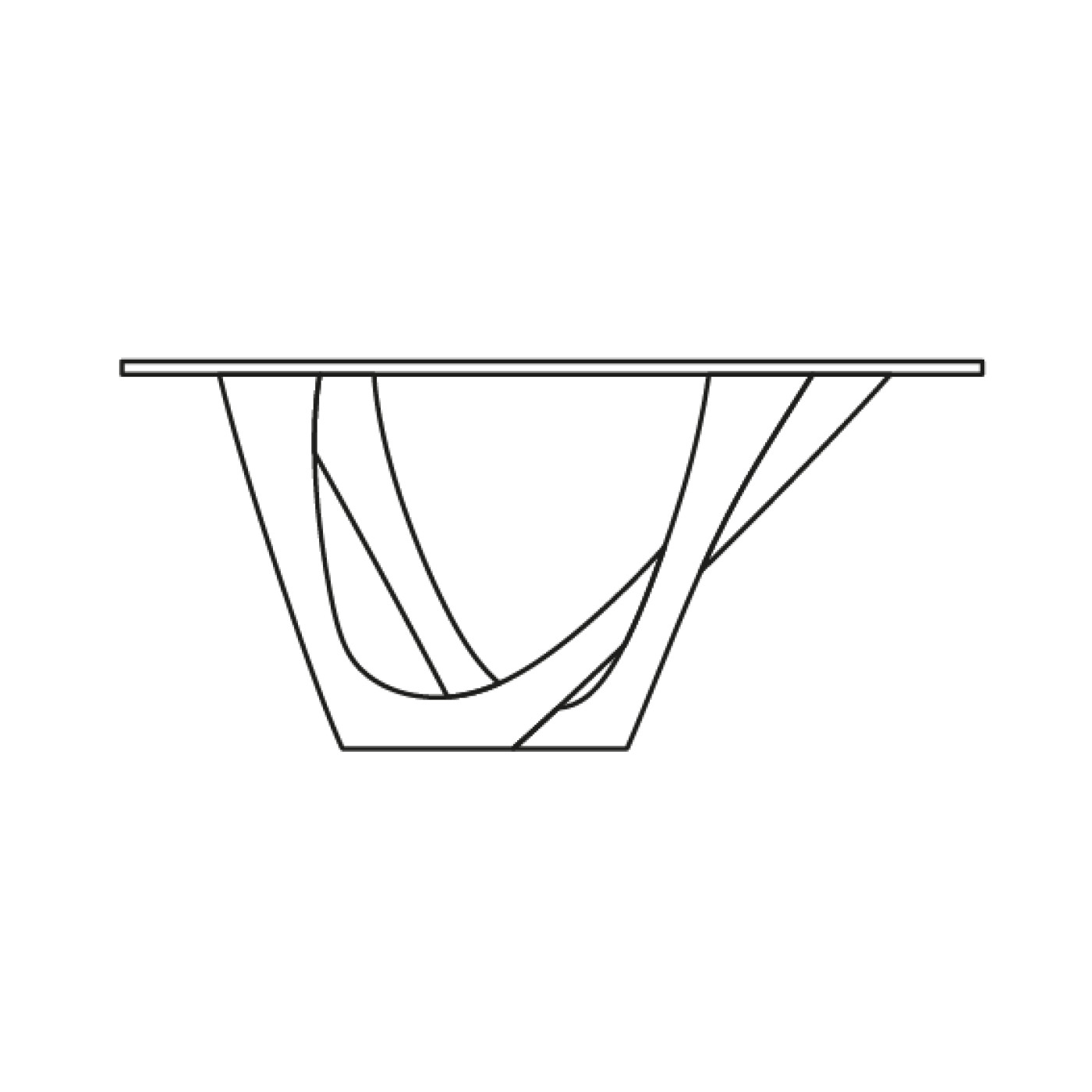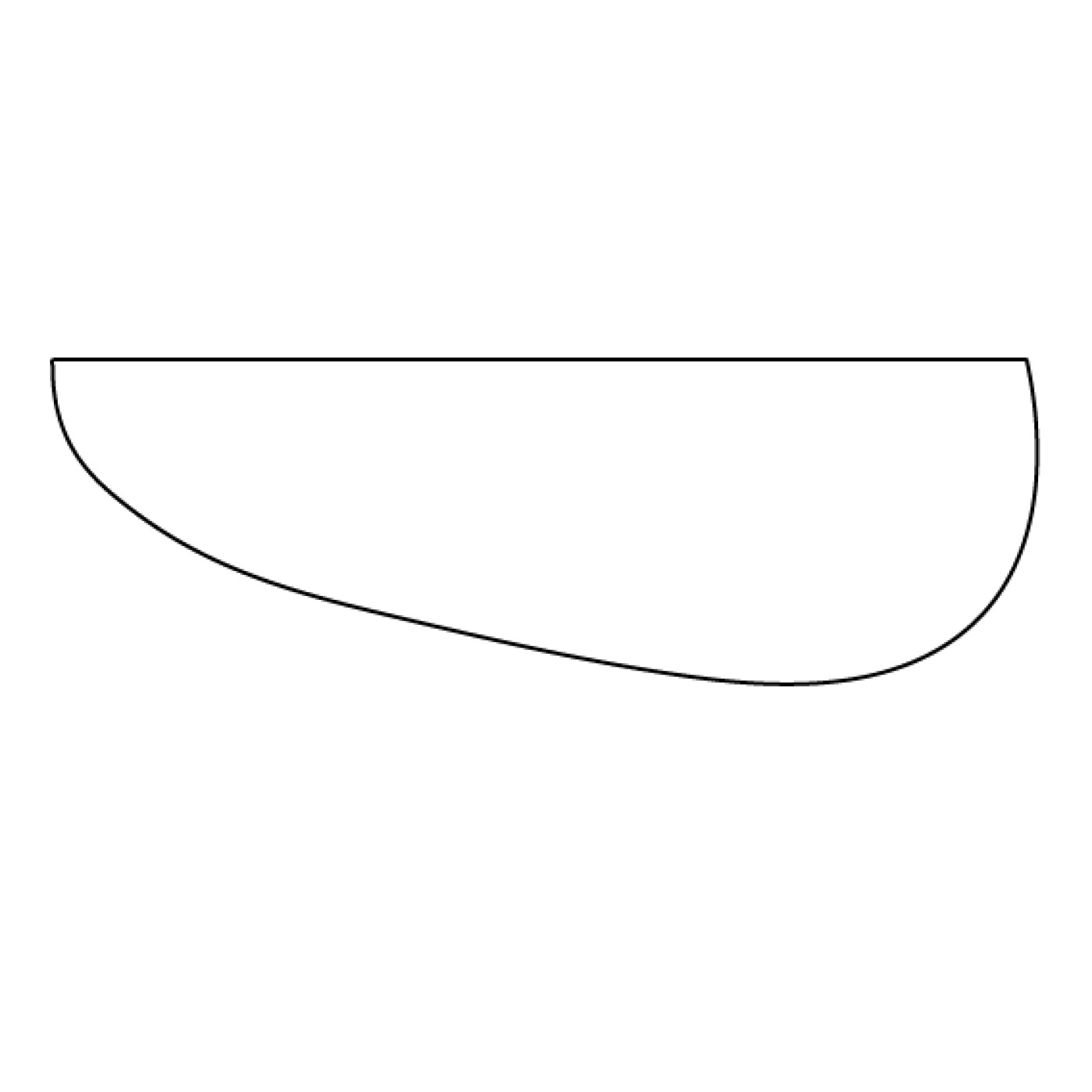 Dimensions
Height: 75.00 cm29.53 inch
Width: 159.00 cm62.60 inch
Depth: 43.00 cm16.93 inch
Weight: 83.00 kg182.60 lb
Gross dimensions (with packaging)
Height: 100.00 cm39.37 inch
Width: 195.00 cm76.77 inch
Depth: 75.00 cm29.53 inch
* the package includes a mounting kit for G-Console
* weights, shapes and dimensions may vary, this is a characteristic feature of FiDU products


The colours visible on the screen may be presented differently depending on your monitor settings and screen resolution. Therefore we cannot guarantee an exact match between the colours you see on the screen and the colours of the actual products.
Dialogue between curves and individualism
G-CONSOLE is an object created with a passion for art and functionality. Inspired by the custom-made G-TABLE, the console was intentionally crafted for smaller spaces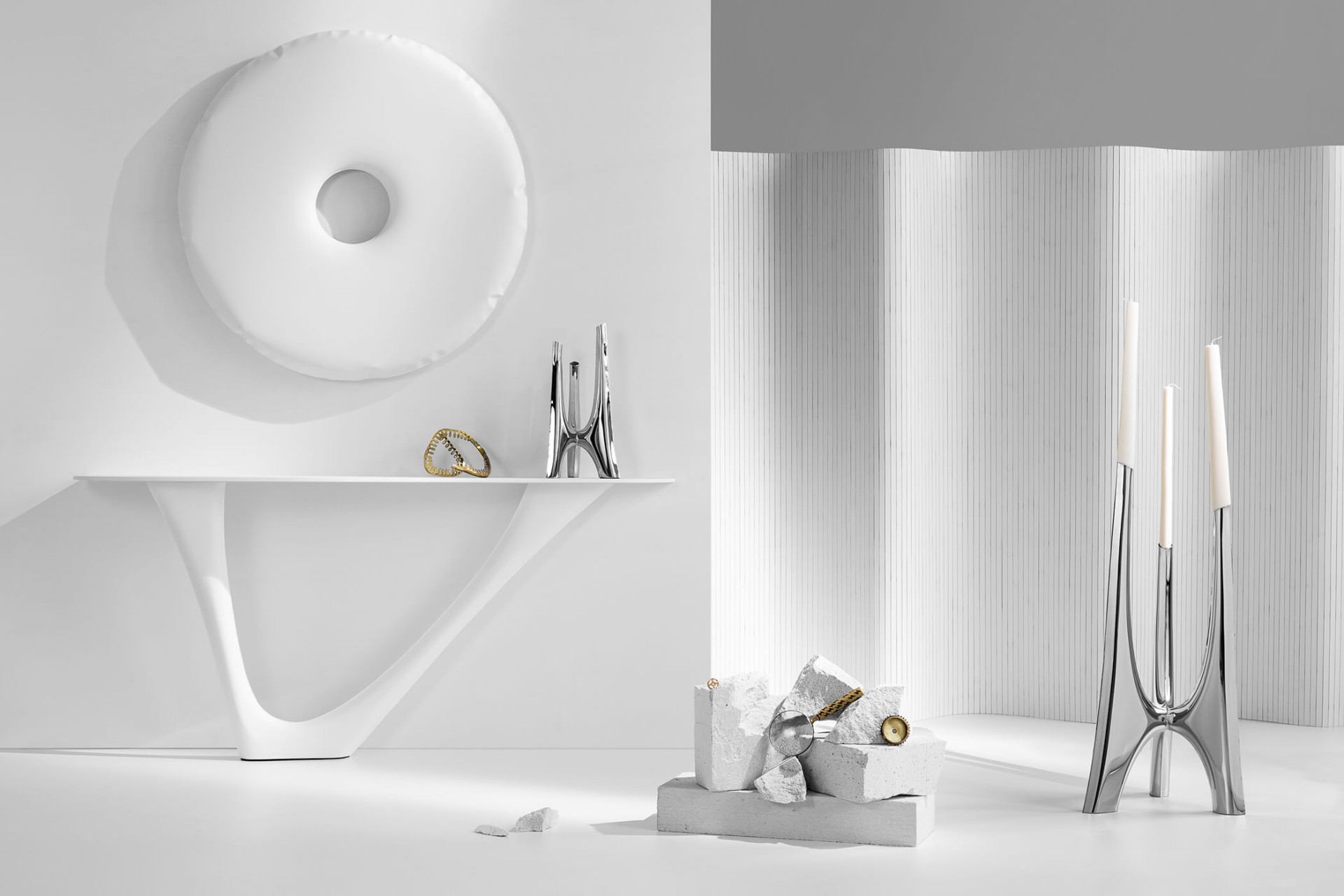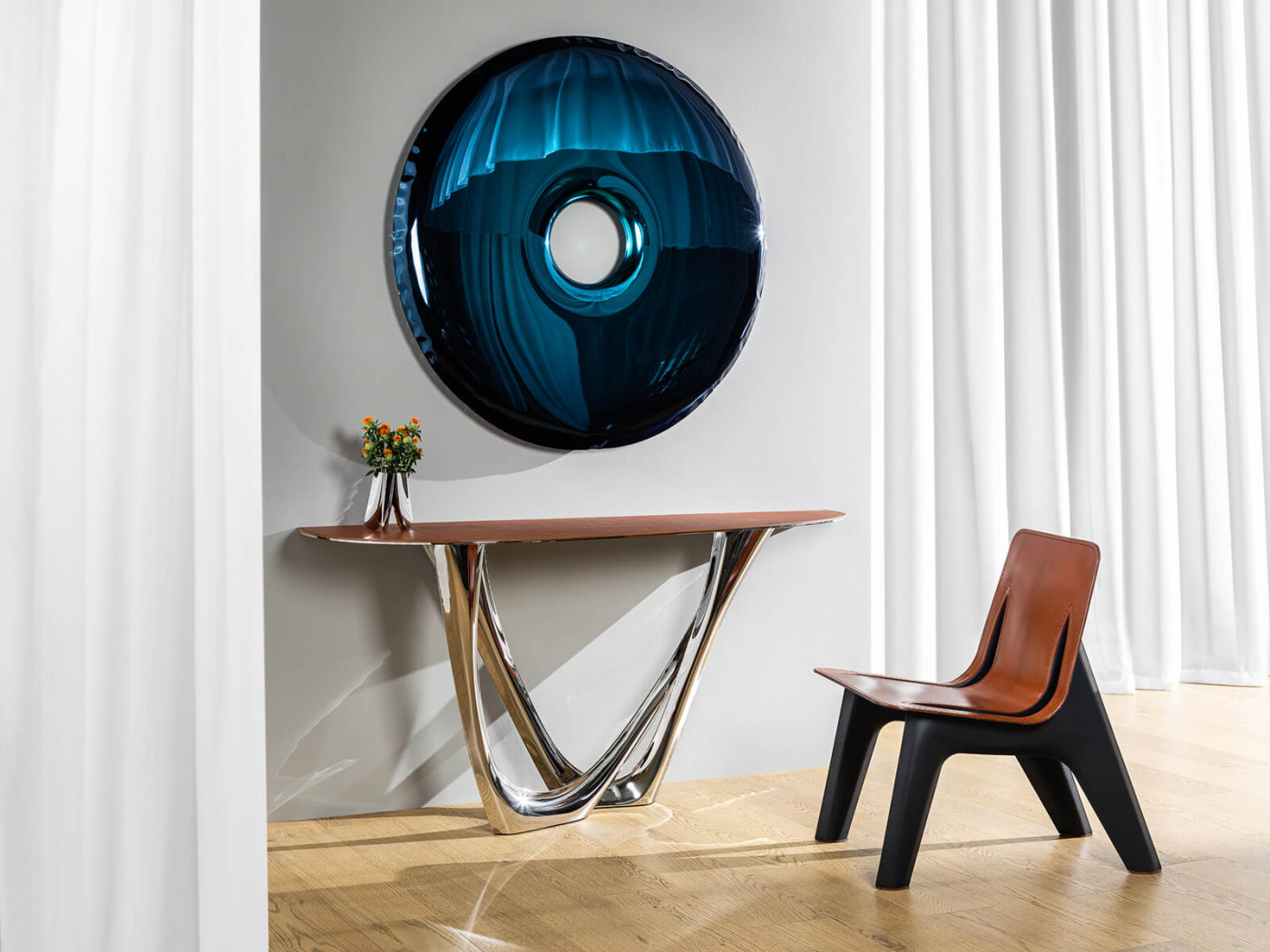 Its bionic legs, shaped in FiDU technology, reminiscent of tree roots, form a vivid base for the console top. With its minimalist design and variety of combinations, the G-CONSOLE equally suits modern and baroque spaces. The size, colour and finish can be chosen according to preference. Note that Zieta's steel console table is available in two versions: Mono and Duo.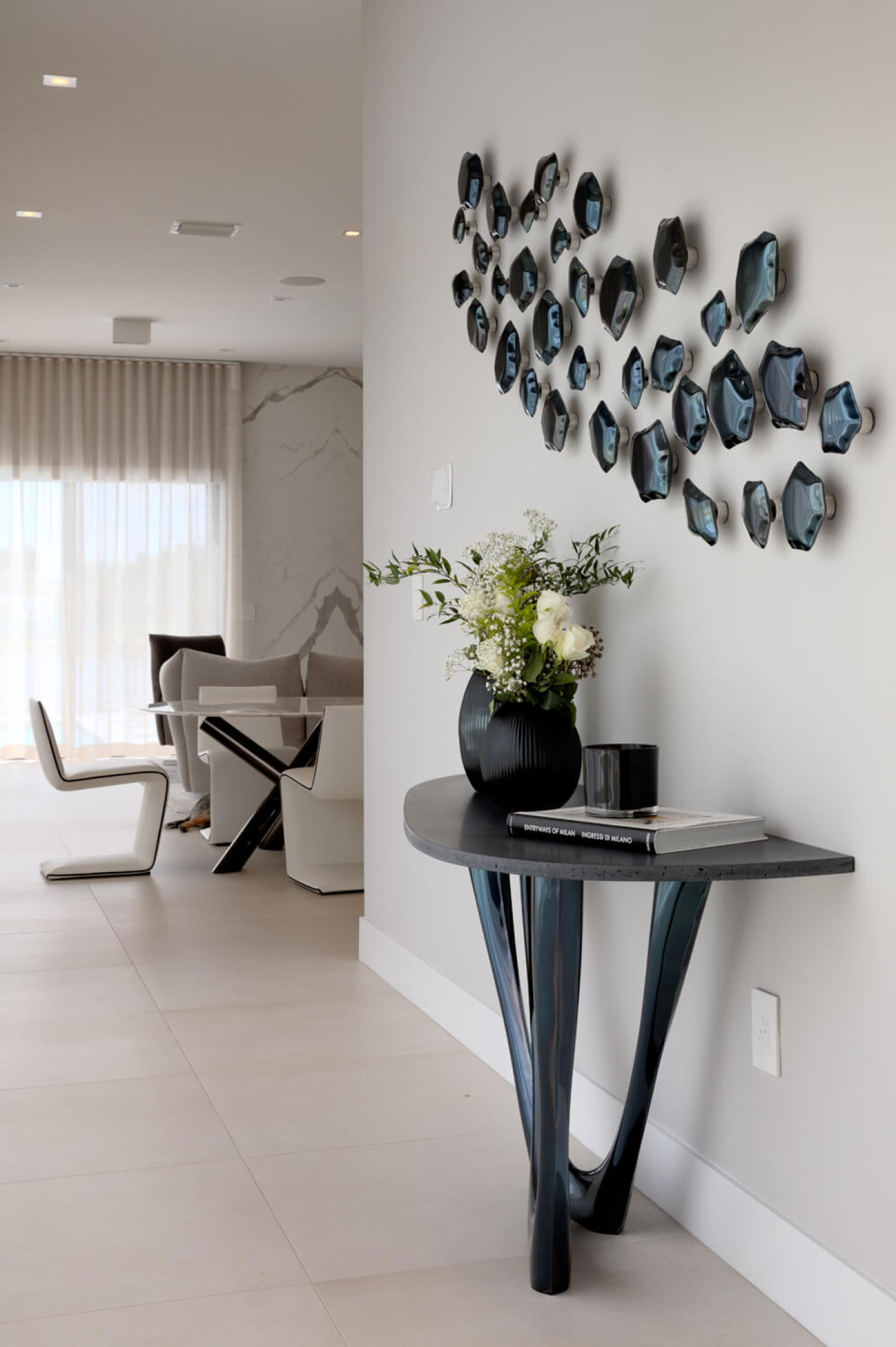 As contemporary design should answer both aesthetic needs and our daily habits, changeability and scalability make our dialogue with steel design unique. G-CONSOLE is a manifesto that also introduces bionic forms to the interior. As the console works best when placed next to the wall, for the complete creative act consider placing one of Zieta's mirrors above. Have a look at OKO, TAFLA or RONDO.
Studio's selection
G-Console
Oaks
Wooden table tops can be of many types of Oaks. With our partner
Bruni
we offer Light Oak, Bog Oak, Dark Oak or Smoked Oak. Bog oak is a type of wood that can be called a pure treasure obtained in Poland. This is oak wood that has been under water for at least several hundred years.
More materials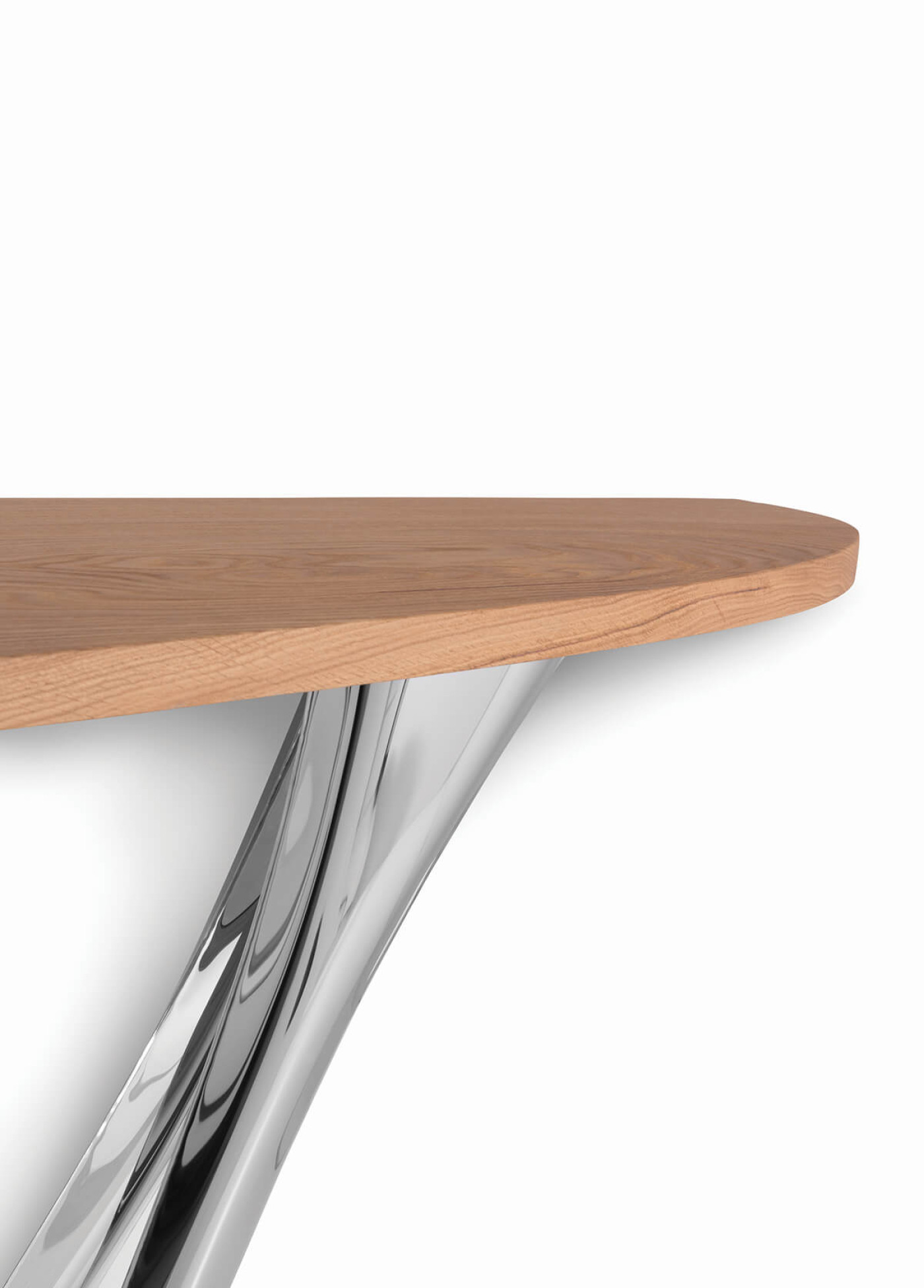 Leather
Leathercraft is made by skilled craftsmen with whom we cooperate. We offer Cognac or Black leathers that best match our products. They are of highest quality grain leather.
More materials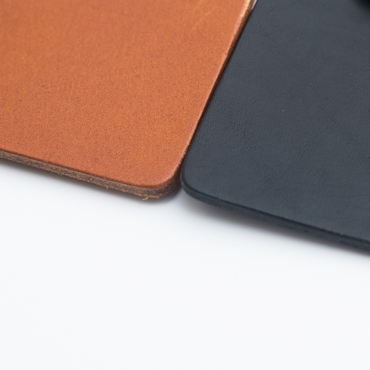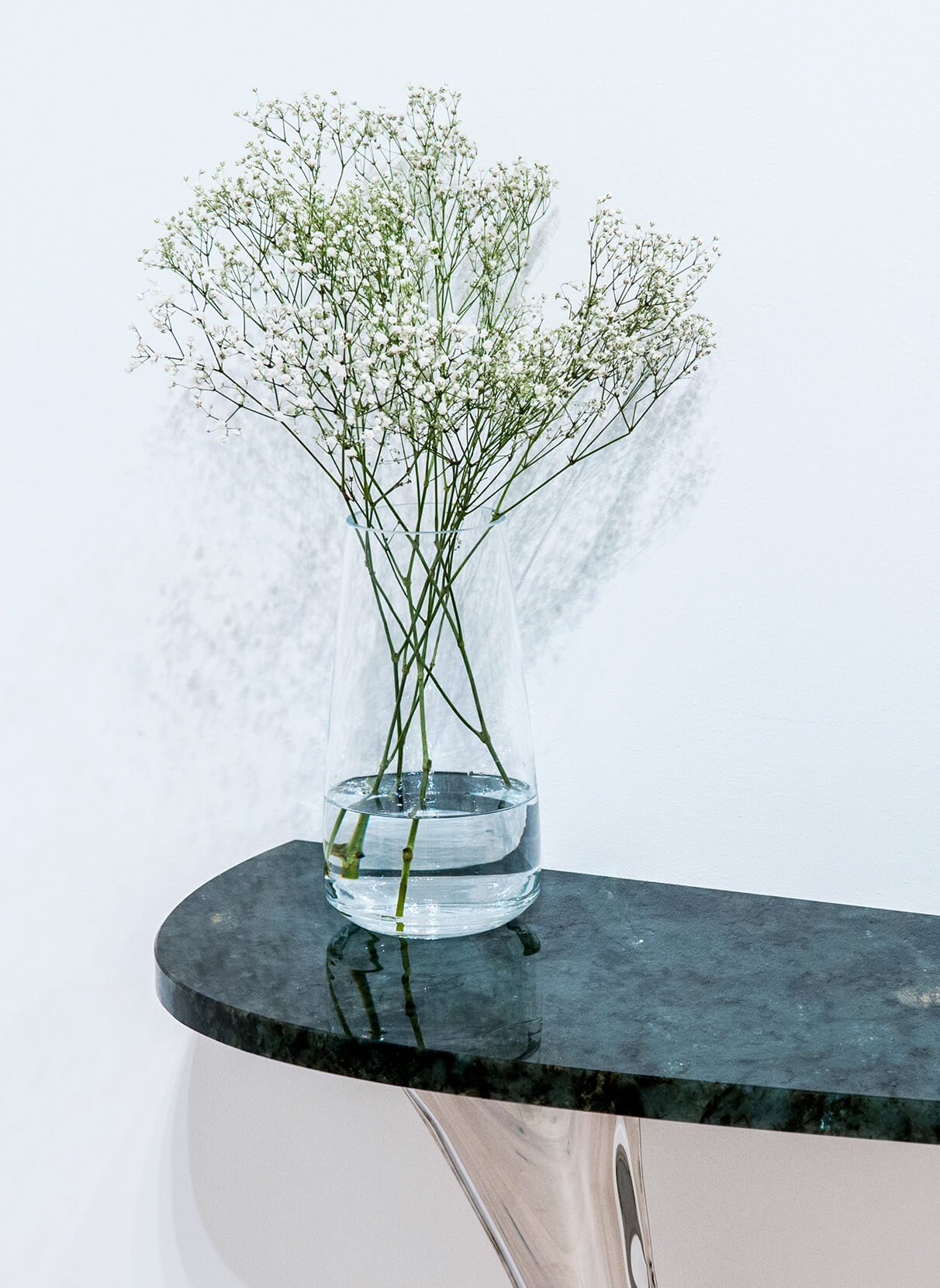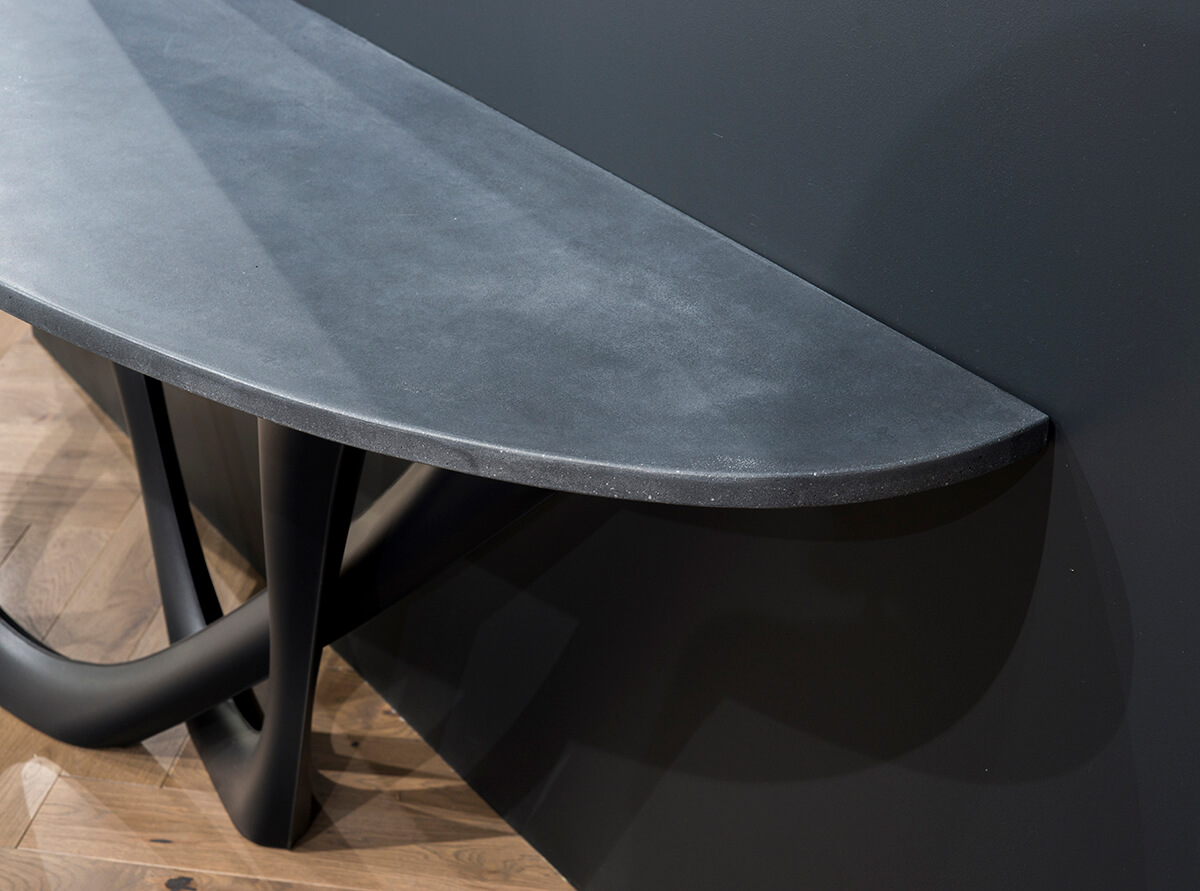 Concrete and Stone
Concrete and Stone tabletops are made of the highest quality raw materials from Polish suppliers. We offer three kinds of concrete hues, dark (No.5), medium (No. 3) and light (No. 1). Stone tabletops are of many types and finish that can be matched to designated space. We can help you choose the best option.


More materials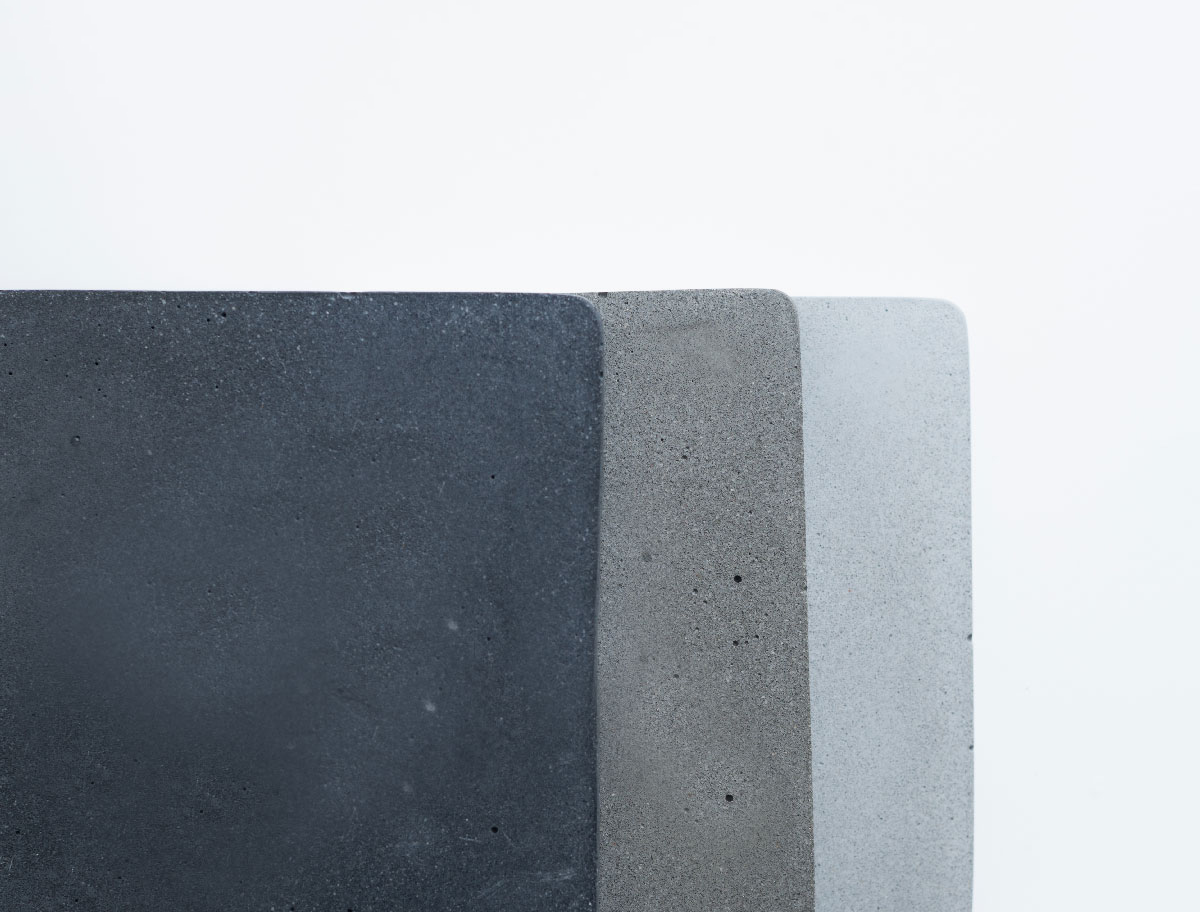 Customization
Personalized objects
Coloring
With additional fee G-Console can be painted in any RAL colour of your chosing. Personalized laquered coloring is also possible but it will not be considered as limited.
Size
G-Console can be modified in width or hight in a limited way. We can also try to adapt the size to the need of your space. More about possibilities: Custom order →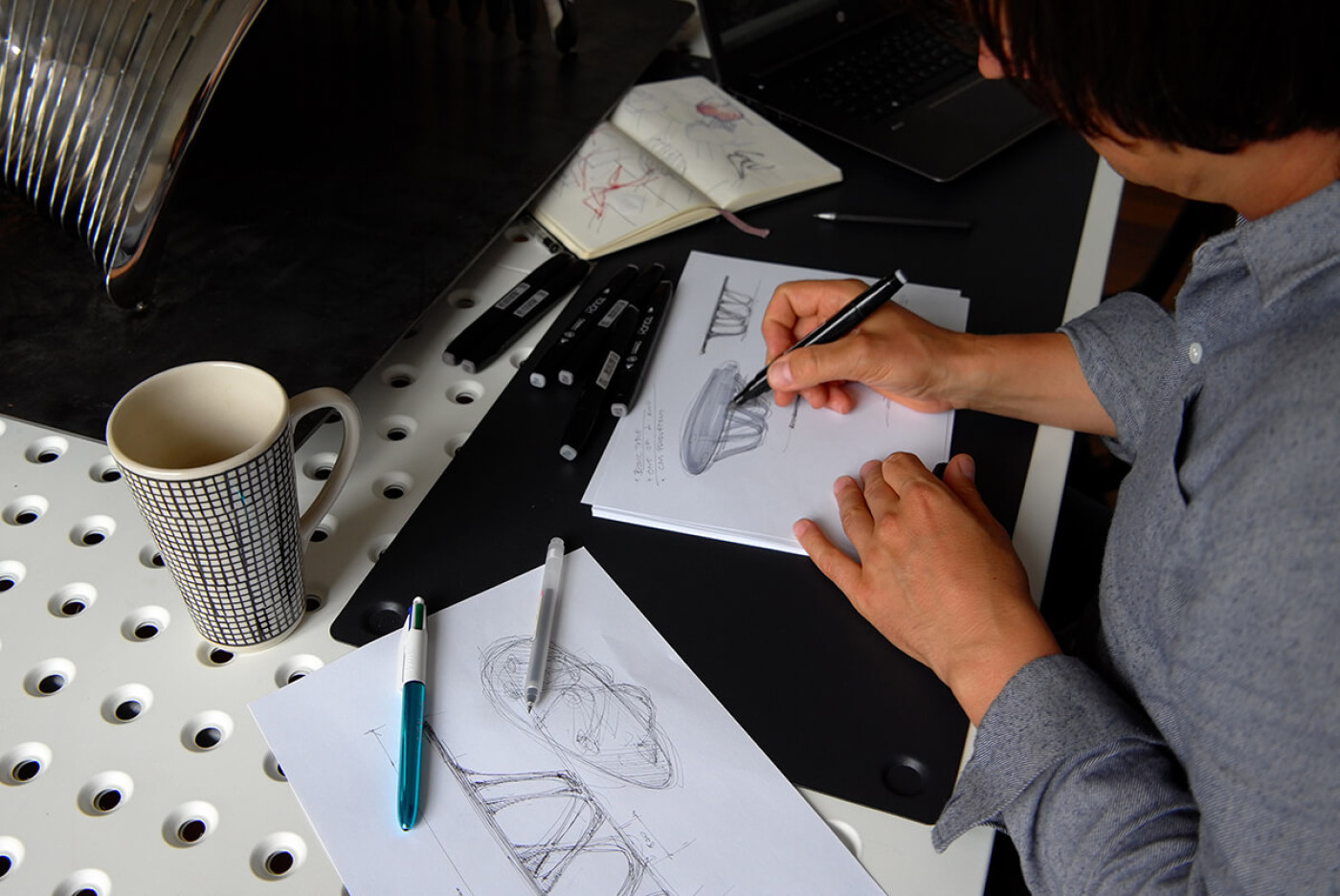 State of art
In collaboration with artists we create unique objects. One of a kind engraving, colorization or even form requires commitment and dedication from all side.
Commission custom object
Zieta Consoles
Zieta Studio's series of small wall-mounted tables was created in response to different functional layouts of rooms. Consoles are the compositional frame for Zieta objects - according to the characteristics attributed to them in line with the Baroque era - consoles were usually placed under the mirror, and vases, among other things, were placed on them. And this is the arrangement we recommend.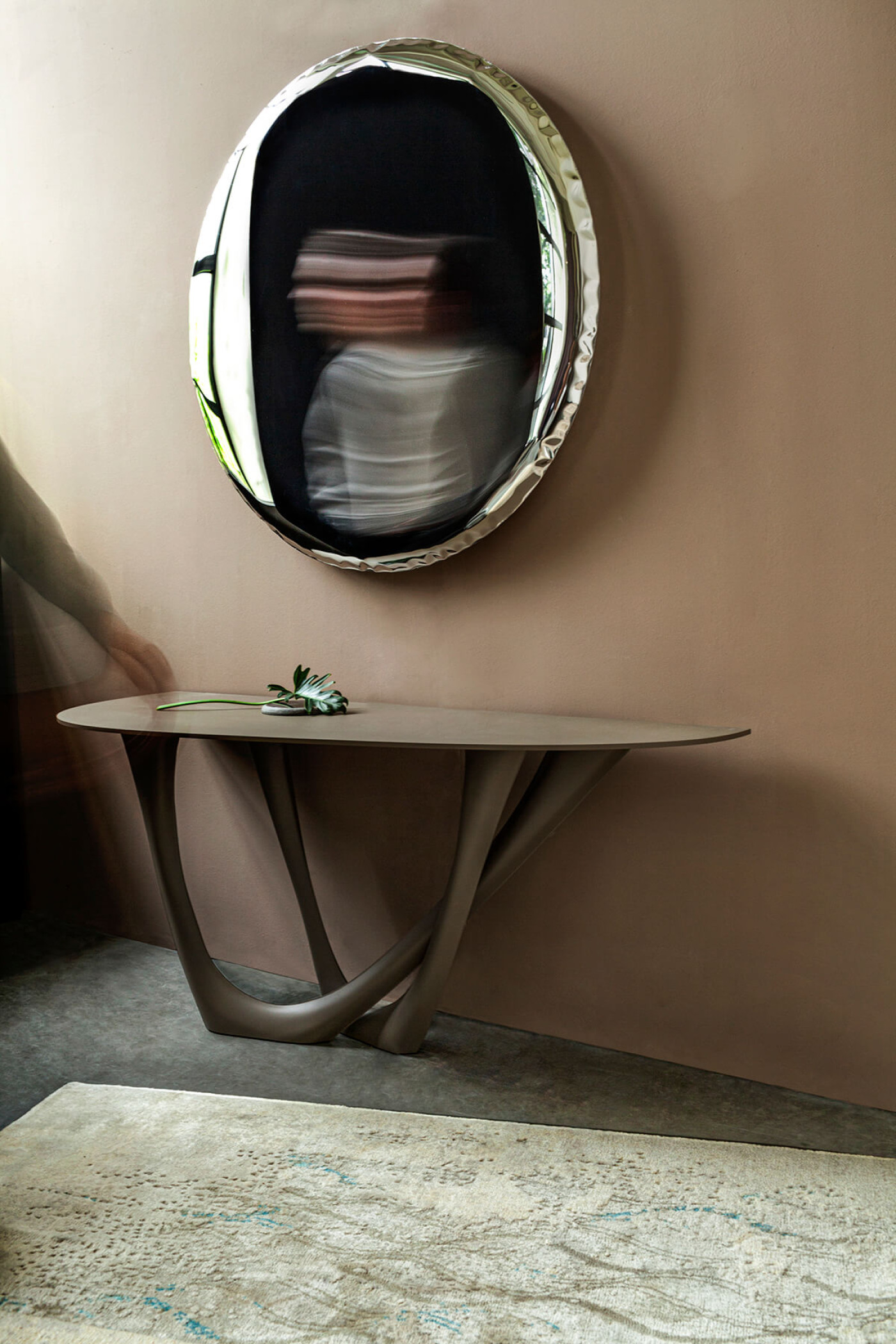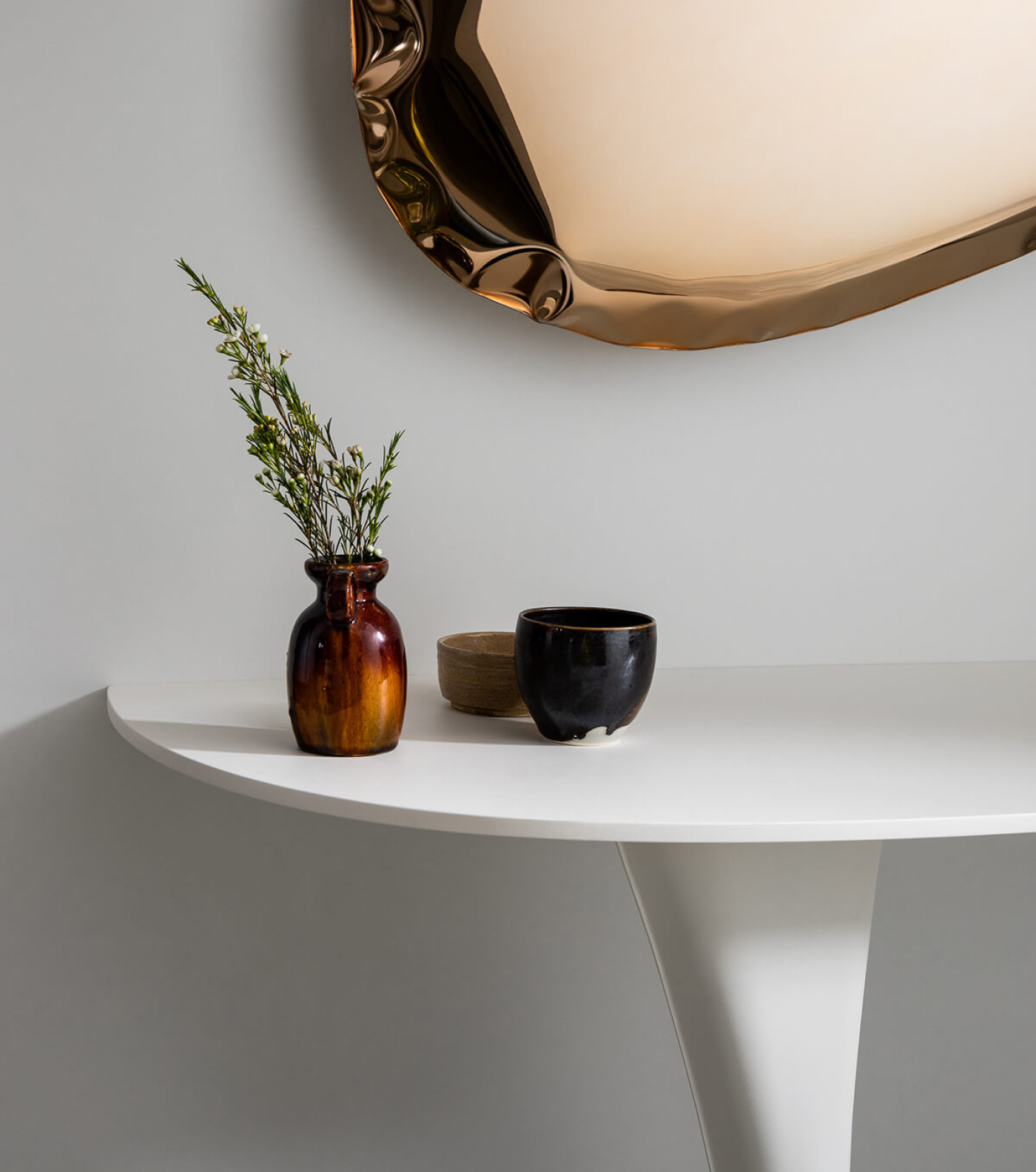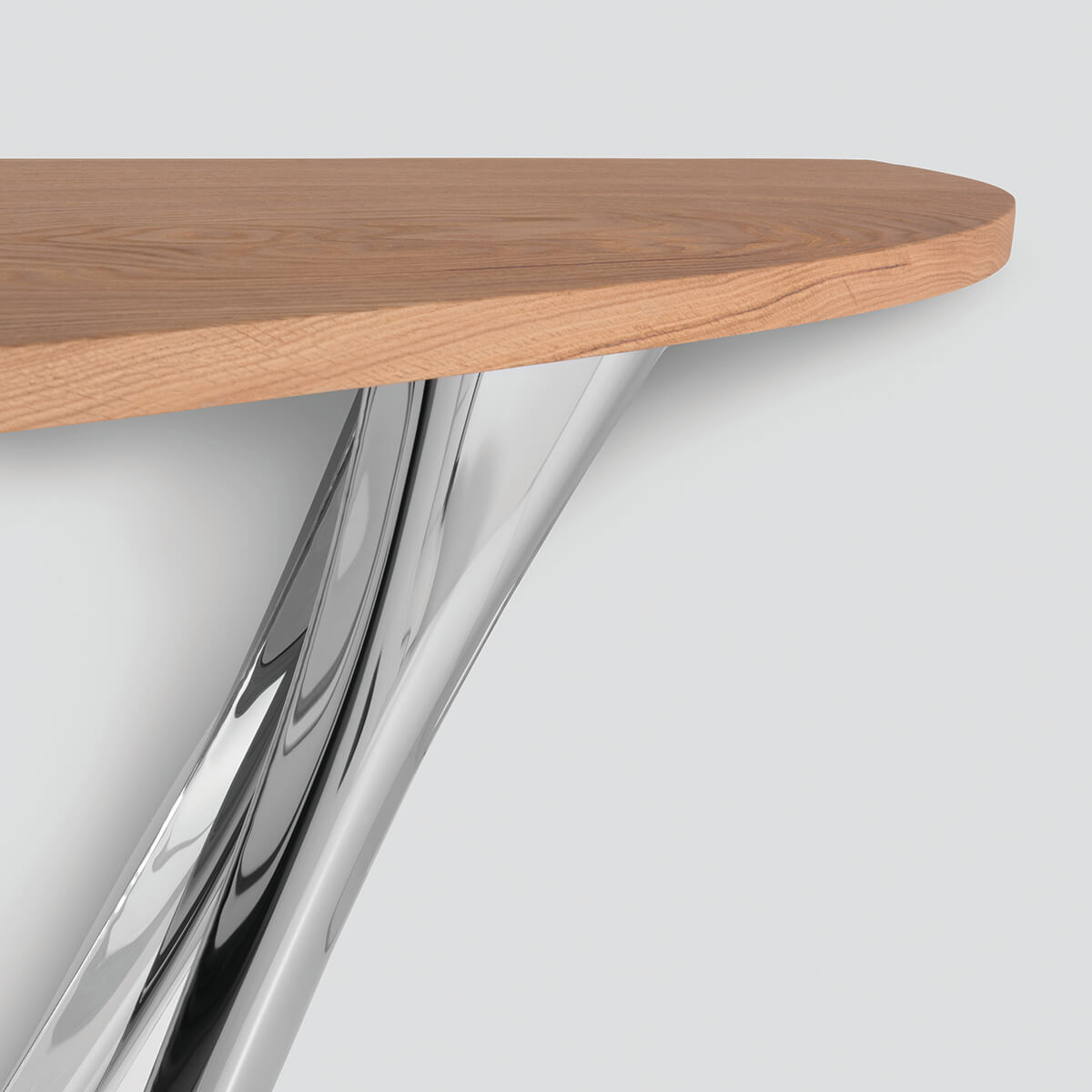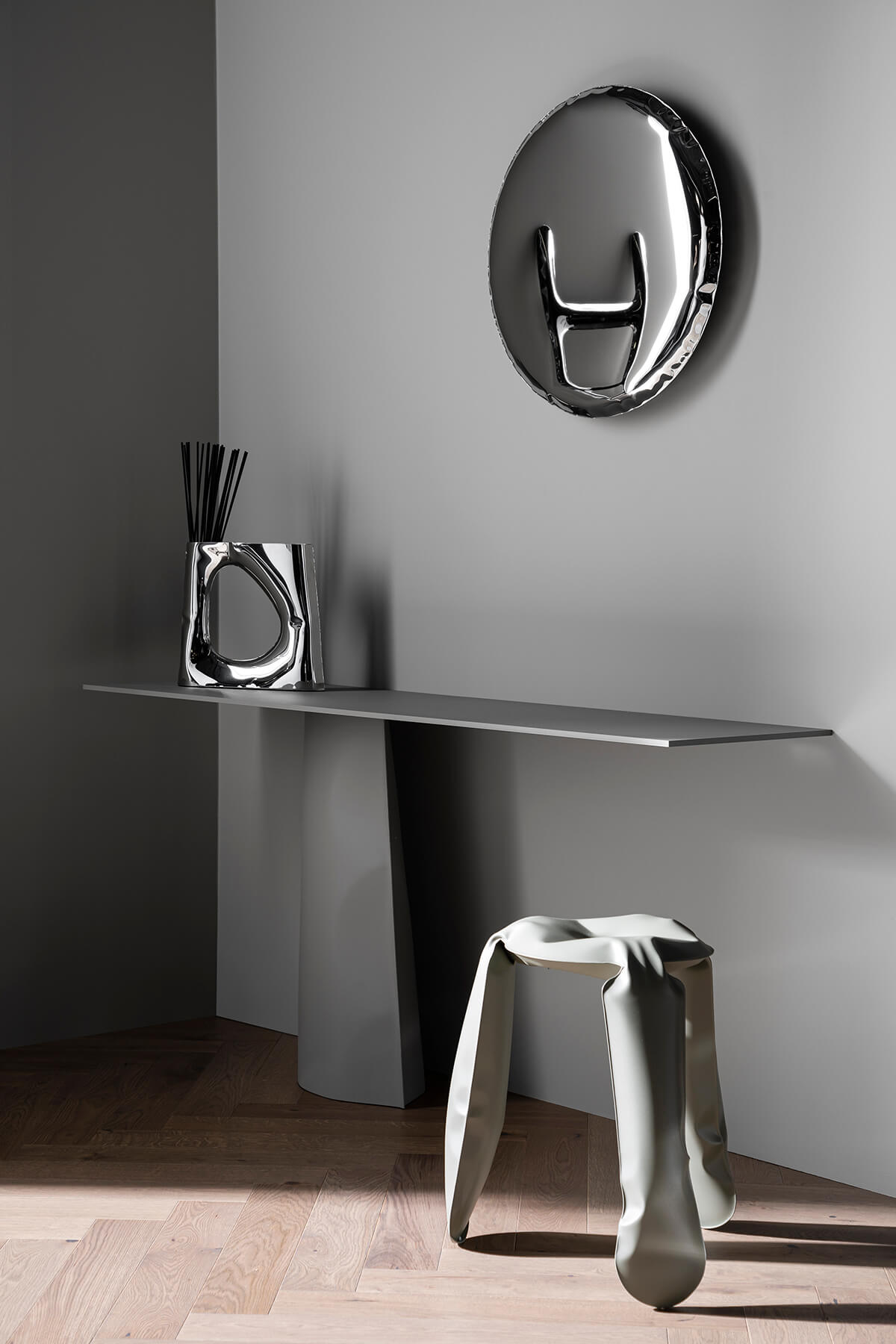 We use the term console, also in its architectural sense. It is a structural and decorative element, usually a richly carved support for sculptures or cornices. These two definitions of console curiously combine to tell the story of material stabilization and optimization of FiDU production technology.
explore
Get closer to reflections
Discover our collections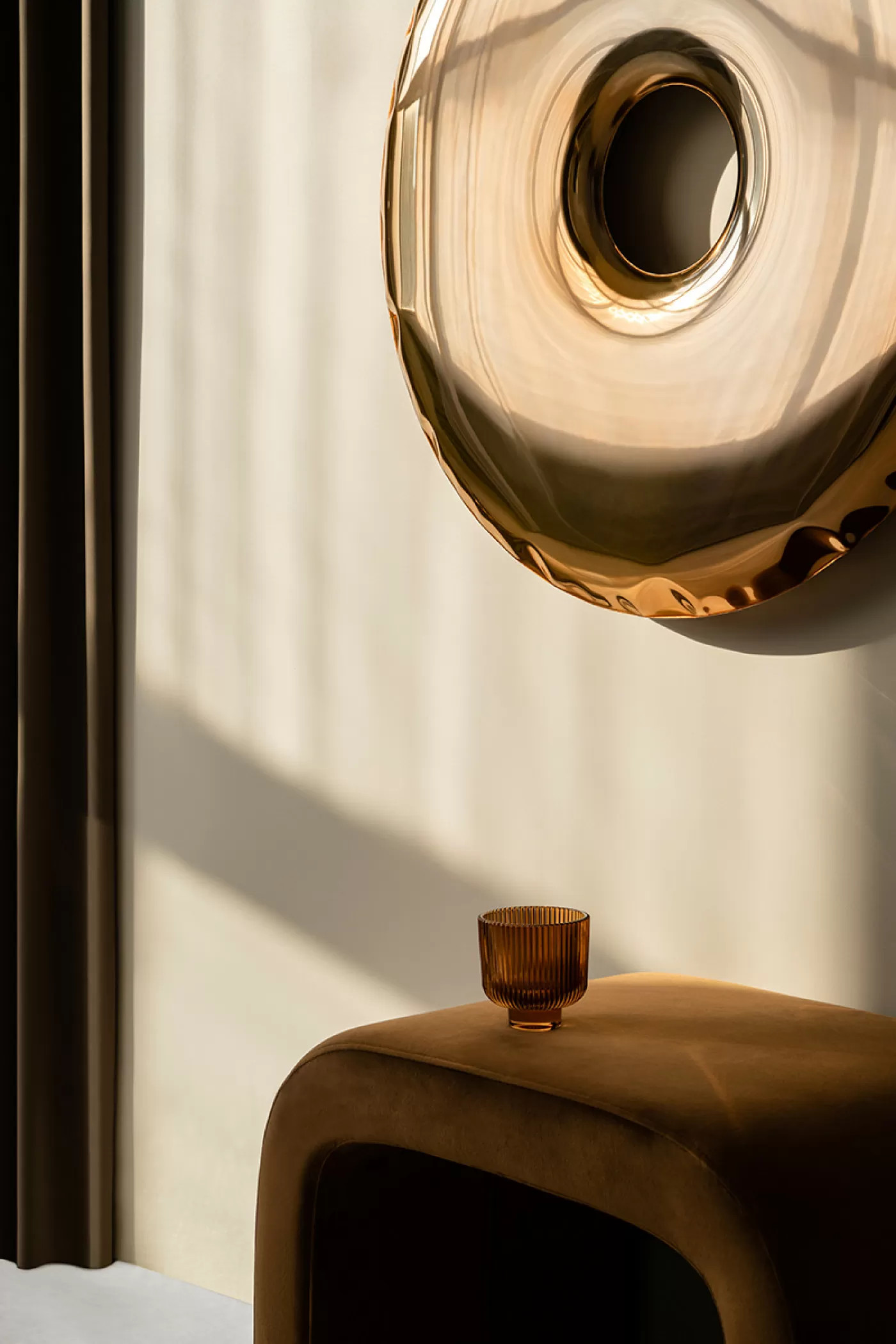 Aurum Collection
Both RONDO and TAFLA O mirrors, with their organic natural shapes and jewel-like look, are created for such extravaganza. While some will appreciate the cold elegance of Inox mirrors, some will only value the warmer shade of metal. The three shades of gold resemble real gold but conceal the immaculate purity of stainless steel under a thin layer of noble lacquer.
explore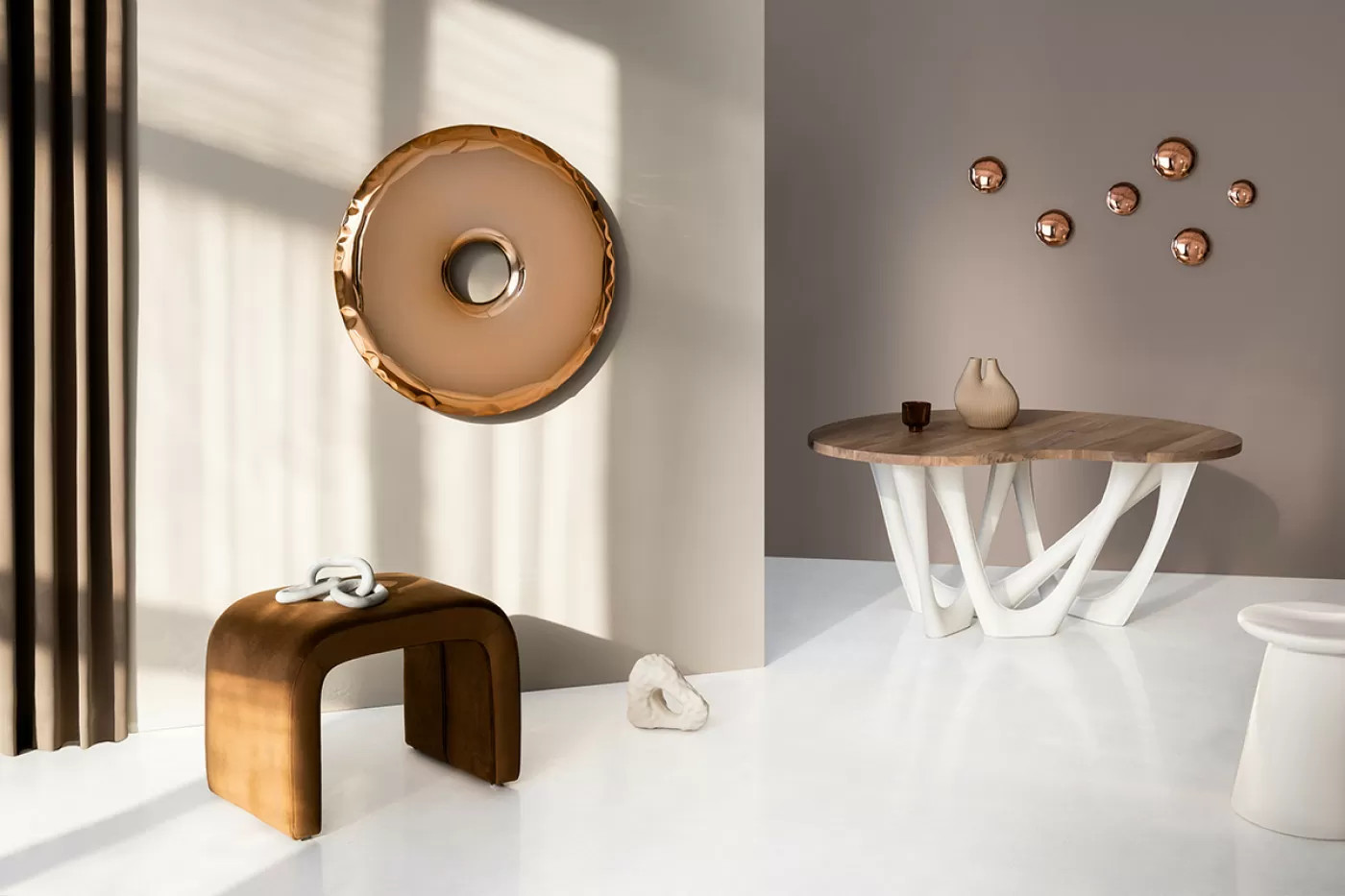 Studio's selection
Complementary choice