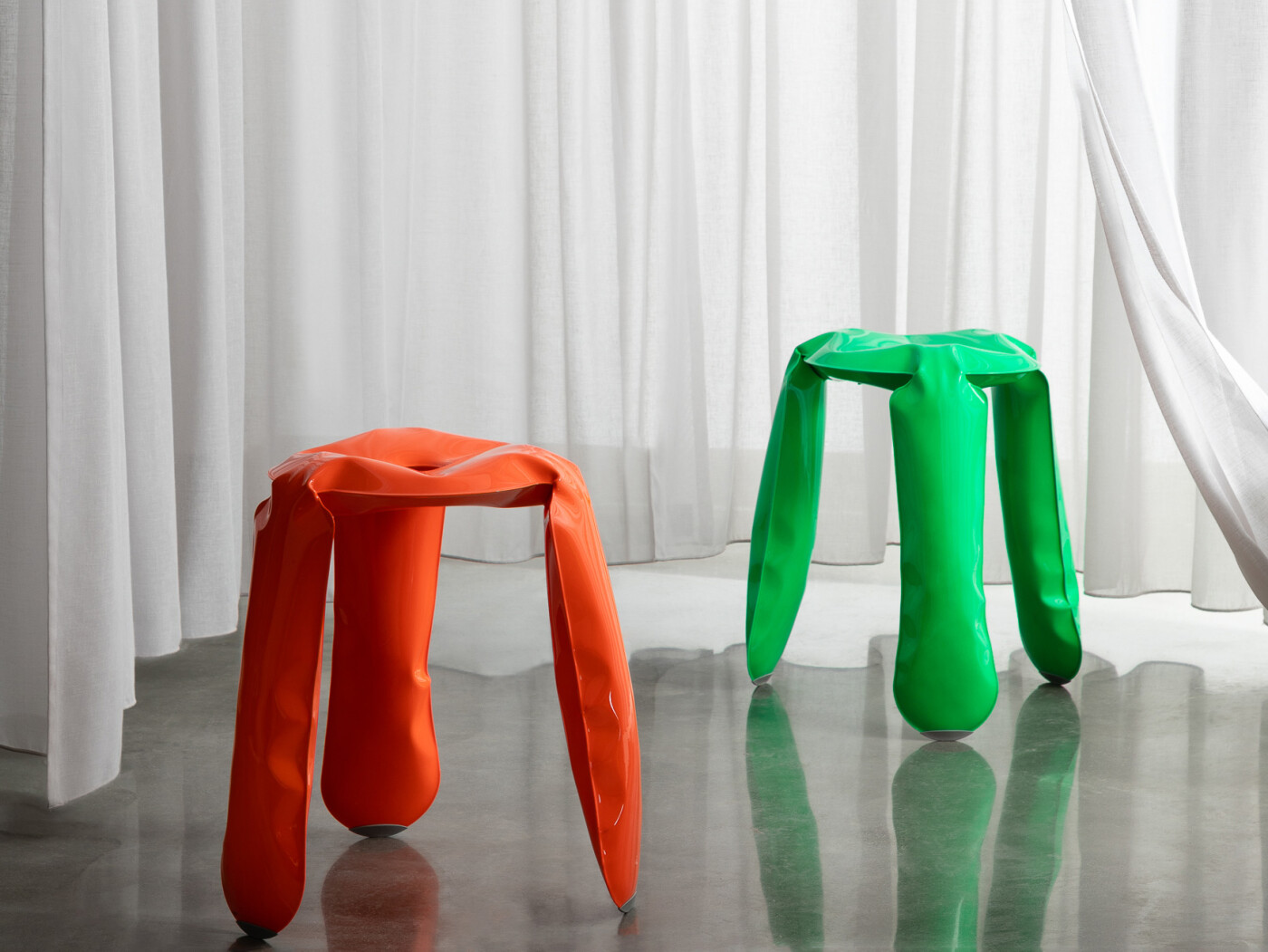 In the worlds of both design and engineering, neon captivates us. In the realm of aesthetics, neon shades are a testament to human creativity extending beyond the confines of the traditional colour wheel. Neons serve as ingenious exclamation points in interior design—they provoke thought, they compose spaces, and they stand as a compelling force all on their own.
Their defining characteristic? A luminous allure that irresistibly draws the eye. It dances on the fine line between controversy and fascination. Vivid neon shades, residing beyond the conventional spectrum, cast intensive spells on our senses.
Meaning: The new
Such complexity can digressively drive us through the fascinating origin of the name "neon" itself. It comes from the Greek neo/neos (νέον/νέος), meaning "new." It was first used to describe the chemical discovery of the gas named neon, which glows intensely in a strong electric field, performing like commercial neon lighting today.
Sparked by a challenge
Our enchantment with neon shades was sparked by a challenge. The quest for vibrant contrasts within modern spaces. And advanced techniques for colouring metal surfaces. This led Zieta Studio to conduct parallel research in materials engineering and its aesthetics.
Icon dazzlingly launched
Zieta Studio has launched "the new" with neon finishes, setting sail with the iconic PLOPP stool—a metal object that, in neon, truly lives up to its pop-up description as a "toy-like metal stool." Remarkably, these captivating colours have also found their way onto other Zieta Studio objects.
Glowing neon glory
Our journey into neon was illuminated recently during ICFF and WantedDesign Manhattan 2023. Zieta Studio touched the American design scene with these dazzling hues, earning a special mention in the decorative accessories category.


Currently, these same neon shades grace the showcase in the historic Renoma building in the heart of Wrocław, our home turf, and the site of Zieta Studio's R&D and design lab.
>>> ICFF 2023