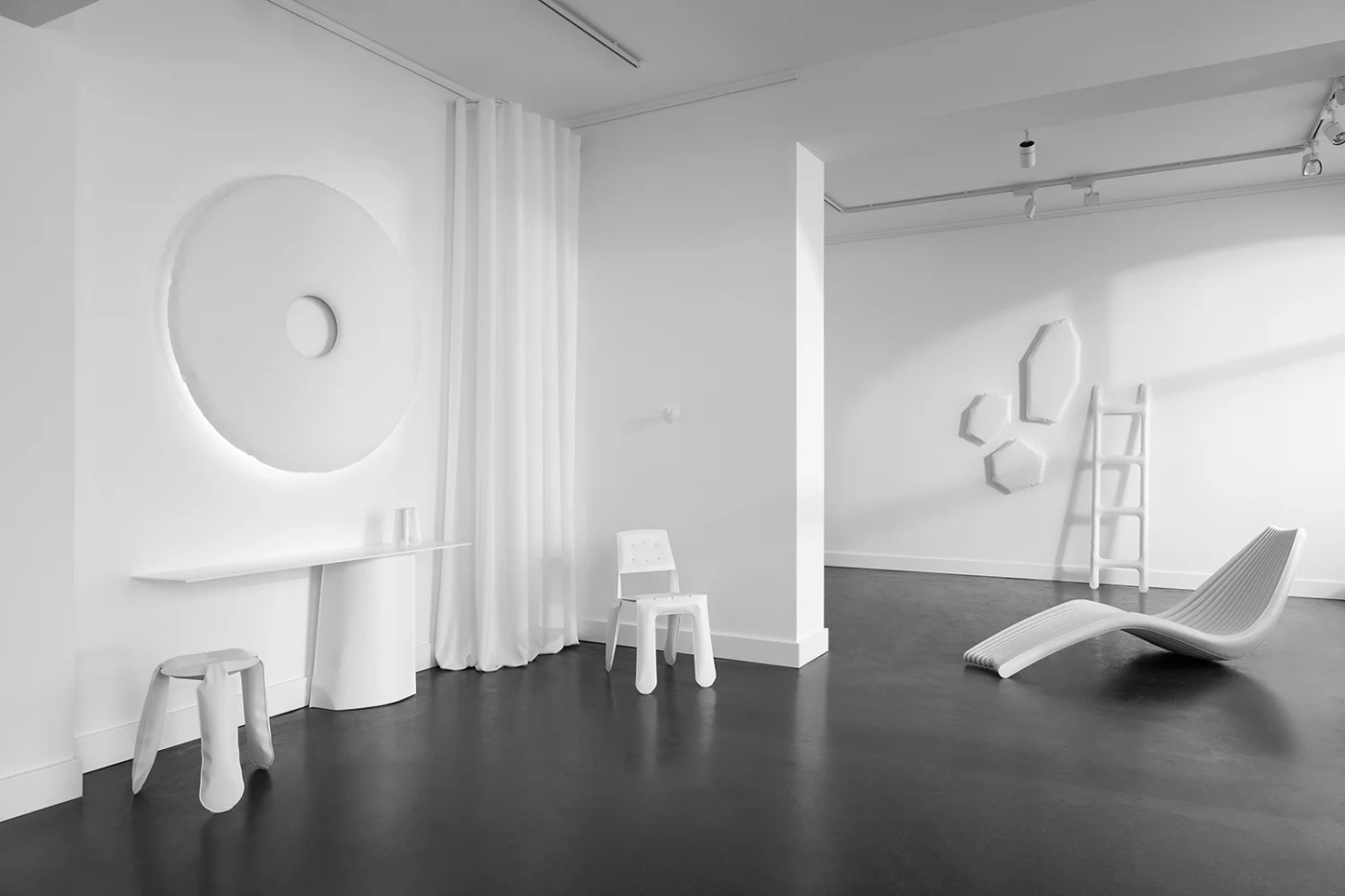 Zieta Studio with Vinci Art Gallery invites you for the new exhibition "Matt is the new shine."
Inflated objects and spectacular sculptures made of stainless steel in FiDU technology and polished to a high gloss are Oskar Zięta's trademarks. However this time the artist invites us on a perverse journey through minimalism focused on form and color thanks to his exhibition entitled "Matt is the new shine" at the Vinci Art Gallery in Poznań.
Exhibition
9.04.2022 -22.05.2022
Address
Vinci Art Gallery | Street: Rynek Śródecki 15/2 Poznań / Poland.
A drastic reduction of glow in favor of a matte finish combined with dazzling white – the sum of all colors – constitutes a one-of-a-kind manifesto emphasizing the expressive power of minimalist forms and spaces. Objects surrounded by the ubiquitous white emphasize shapes, halftones and nuances. They focus on form and detail. When we do not know what is completely concave or convex, our perception is disturbed, while our imagination and emotions are triggered.
The guests were welcomed by the owner of the gallery, Ms. Monika Pietrzak, thanking all the gathered, partners and sponsors. The author put everyone in the mood with his introduction and told them about the exhibition. During the artist's official speech, an auction of two PLOPP stools referring to the colors of the Ukrainian flag was carried out, and the entire amount auctioned was donated to help Ukraine plunged into war.
The opening of the exhibition was very popular with visitors. Those who had the opportunity to learn about the work of Oskar Zięta beforehand were impressed by the change which is the omnipresent whiteness.
We would like to thank everyone for participating in the event and auction and we invite you to visit Vinci Art Gallery by 07/05/22.