Modern portals
Crystals, steel geometric concave blocks that play with the positive and negative forms, ideally blend into the natural space of parks, public urban spaces and private gardens. Thanks to their frame-like structure, they create contemporary variations on traditional portals.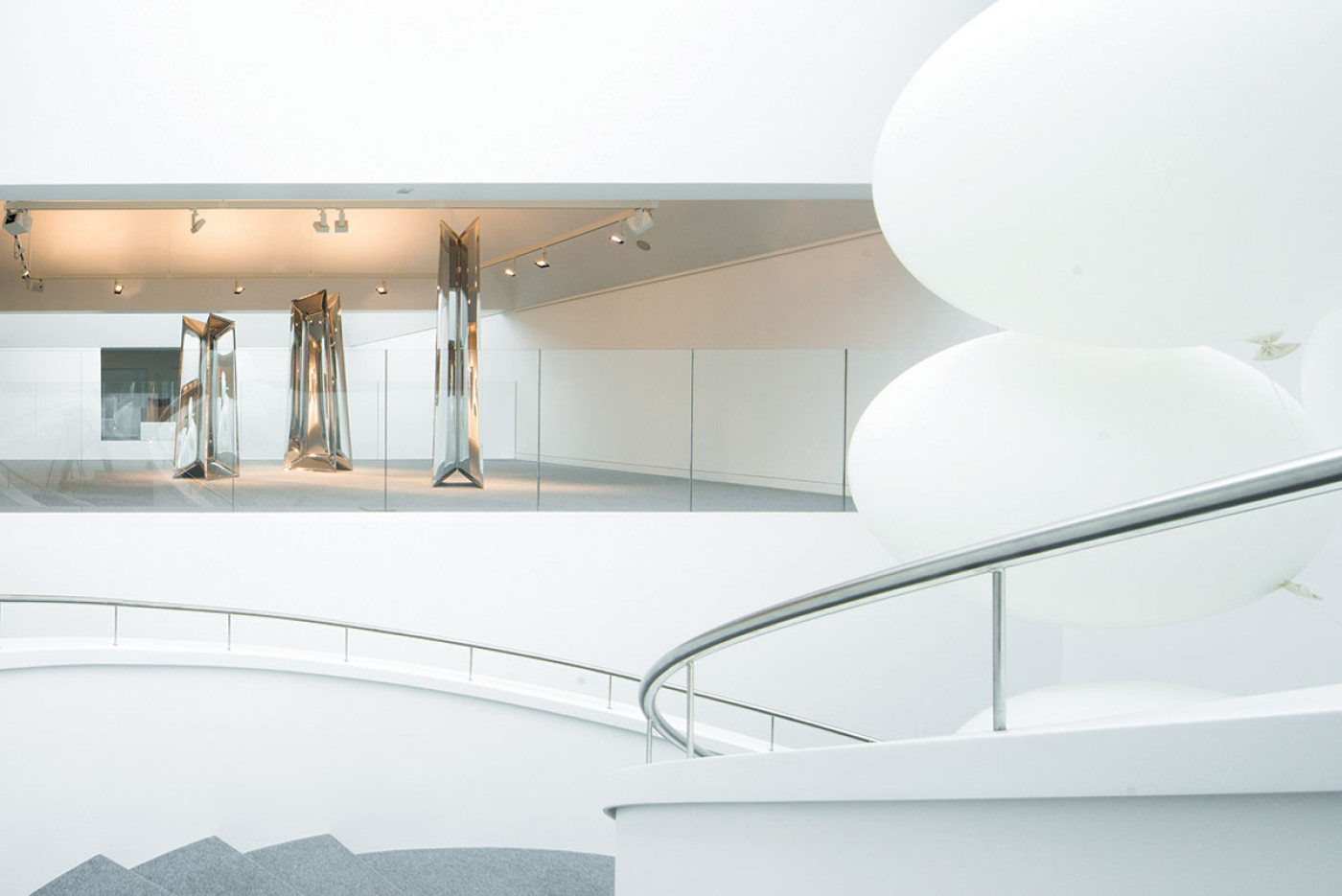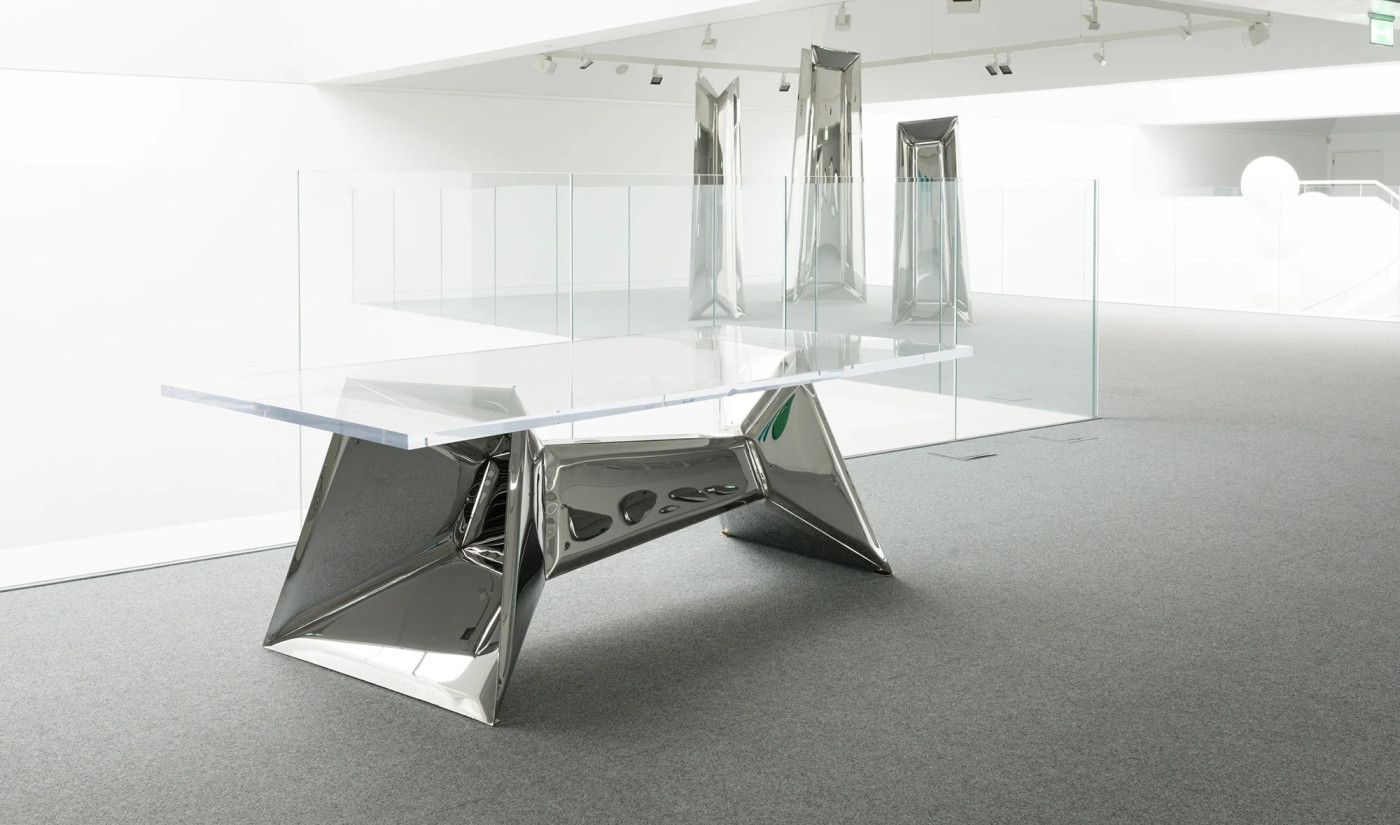 Crystal Monoliths look perfect both in a group of three and as free-standing, single sculptural objects. Their surface reflects light and their surroundings, while the gate in their centre invites us to step into a new dimension of reality. Inspired by light refracting diamonds, the Crystal Monoliths focus attention both on the form and the effect of light reflecting at different angles.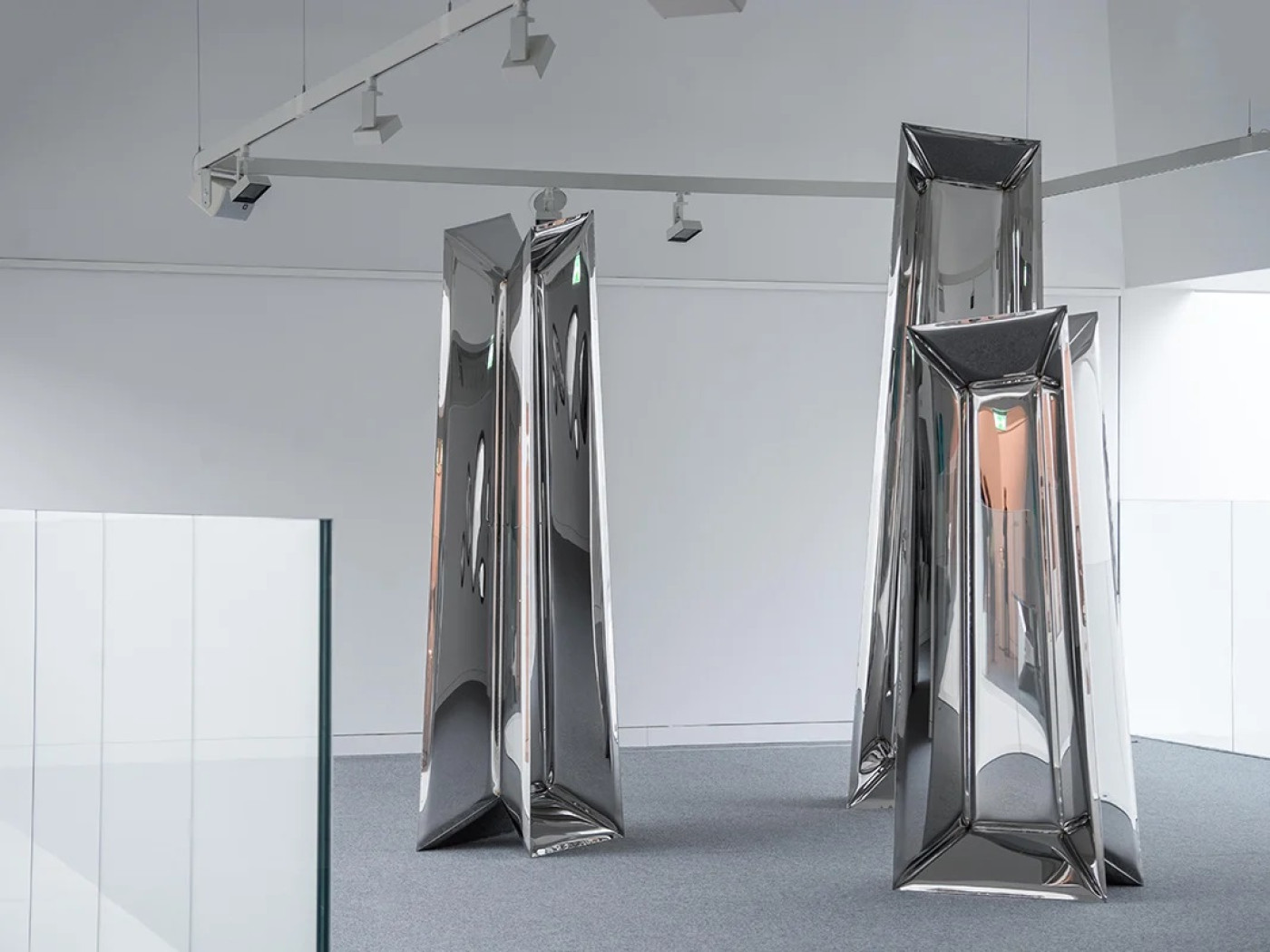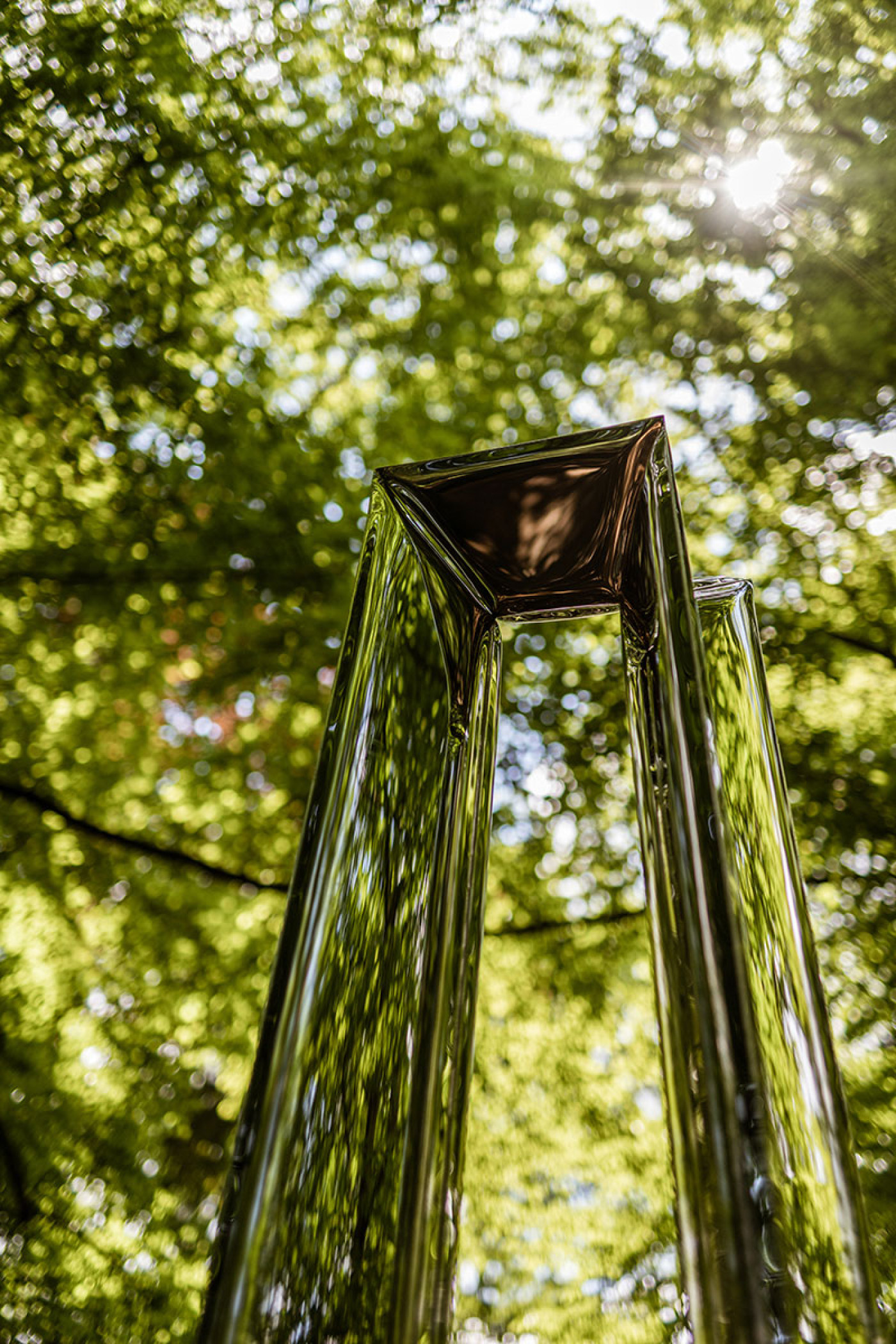 The light accompanies us every day — it is a source of every life that triggers creative energy. Its reflection and distraction allows us to change the way we perceive reality. In the project of Crystal Monoliths Oskar Zięta focuses our attention on the transformative power of the mirroring sharp structures — both mysterious and alluring, familiar and peculiar, contemporary and timeless.