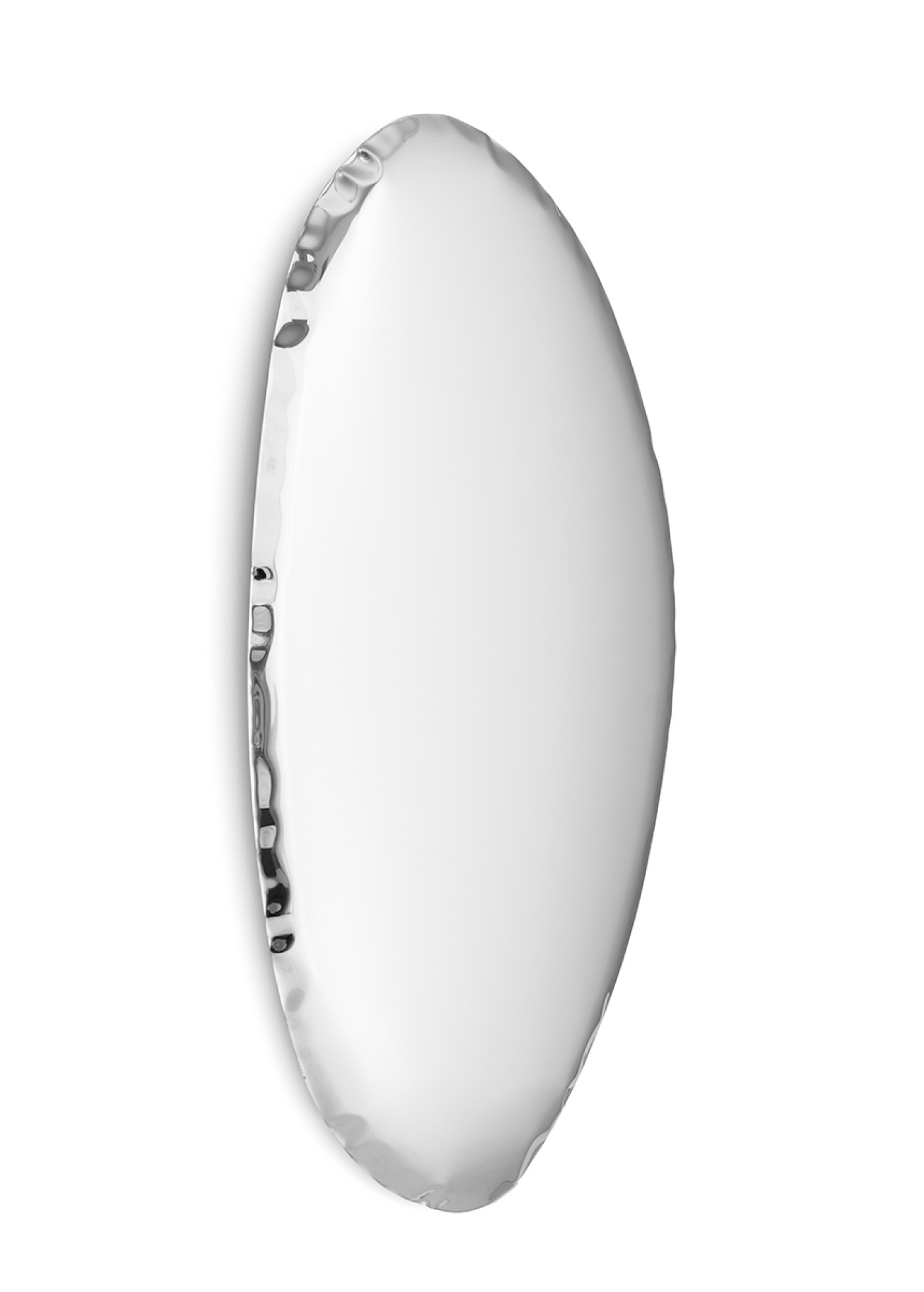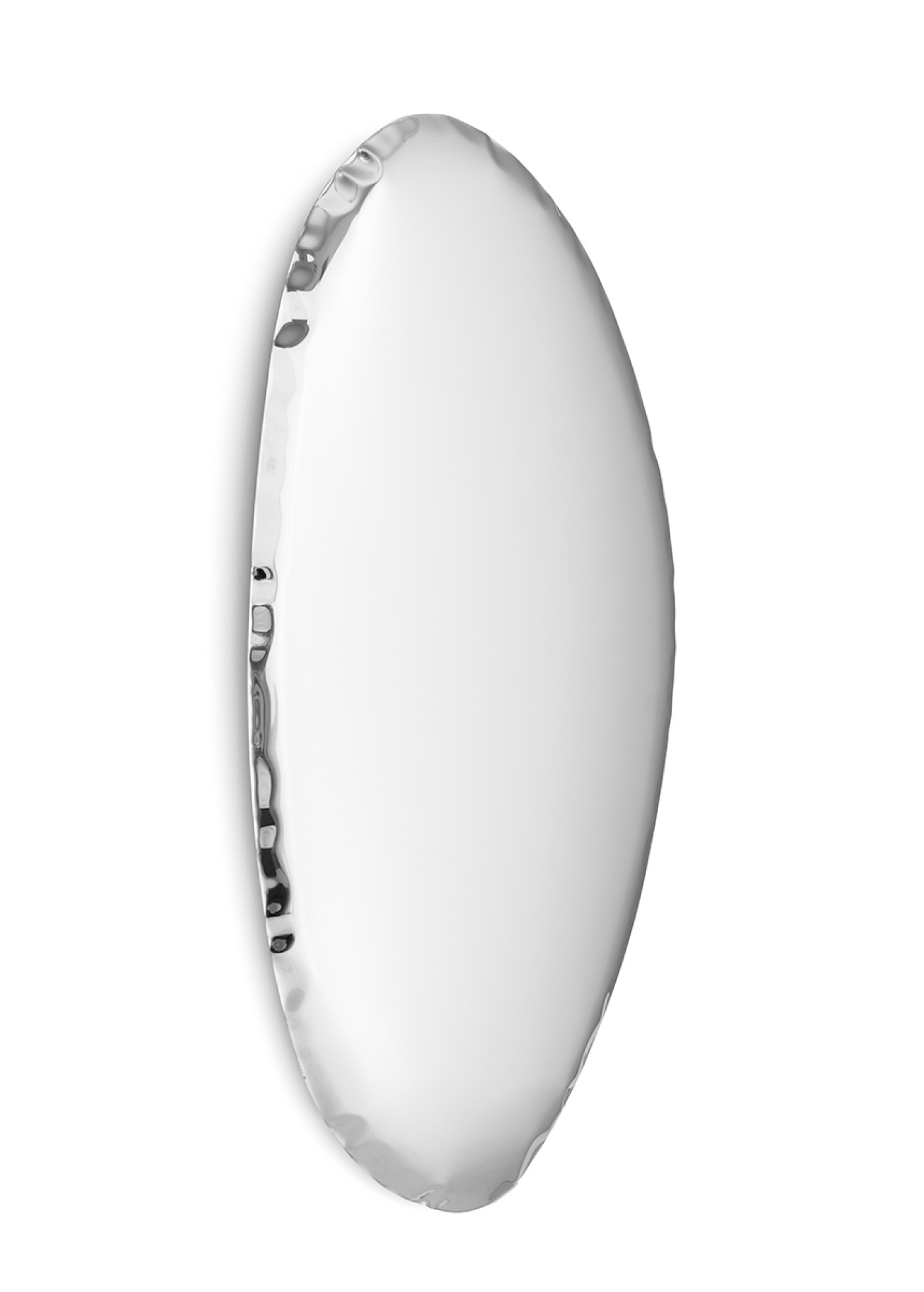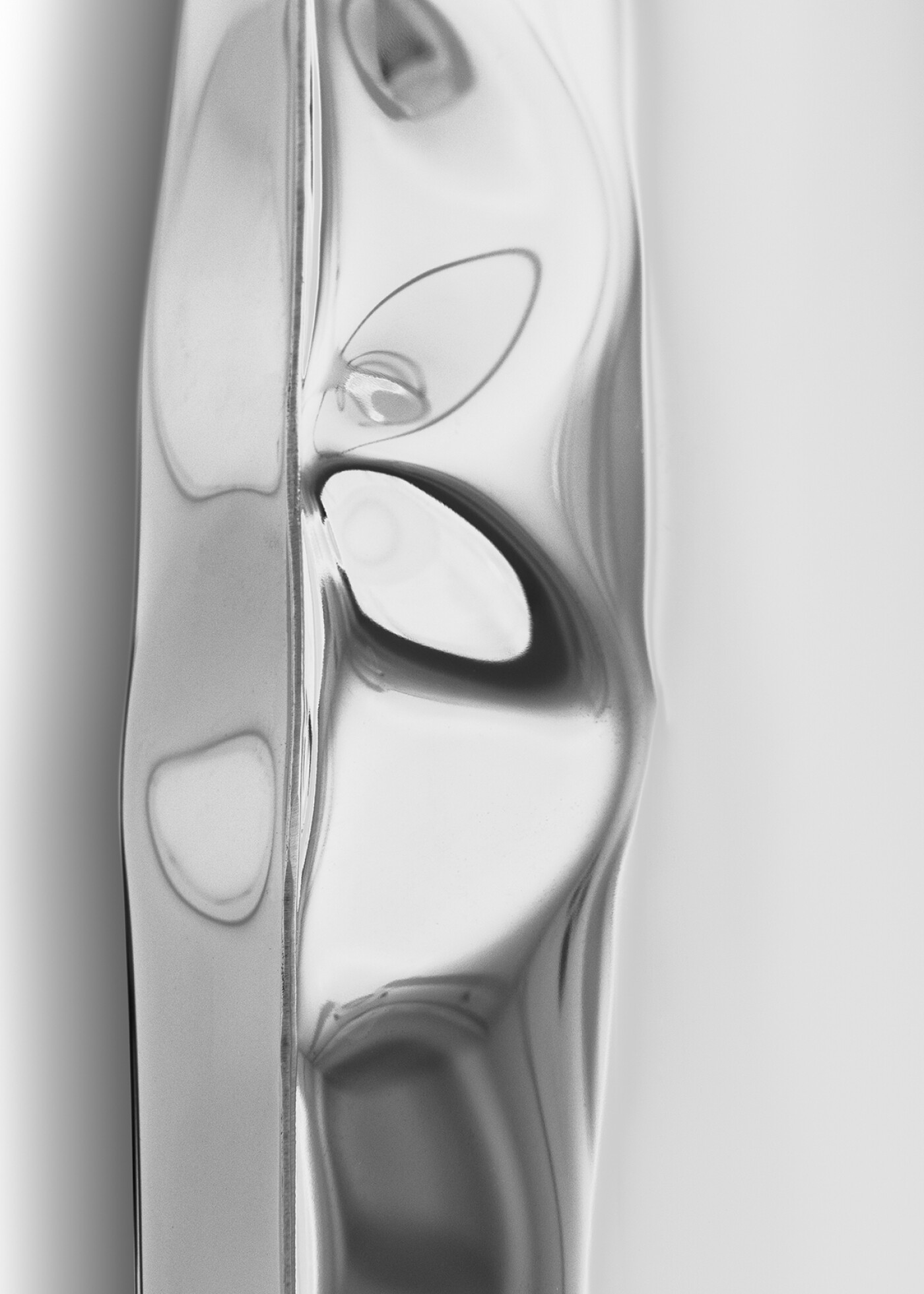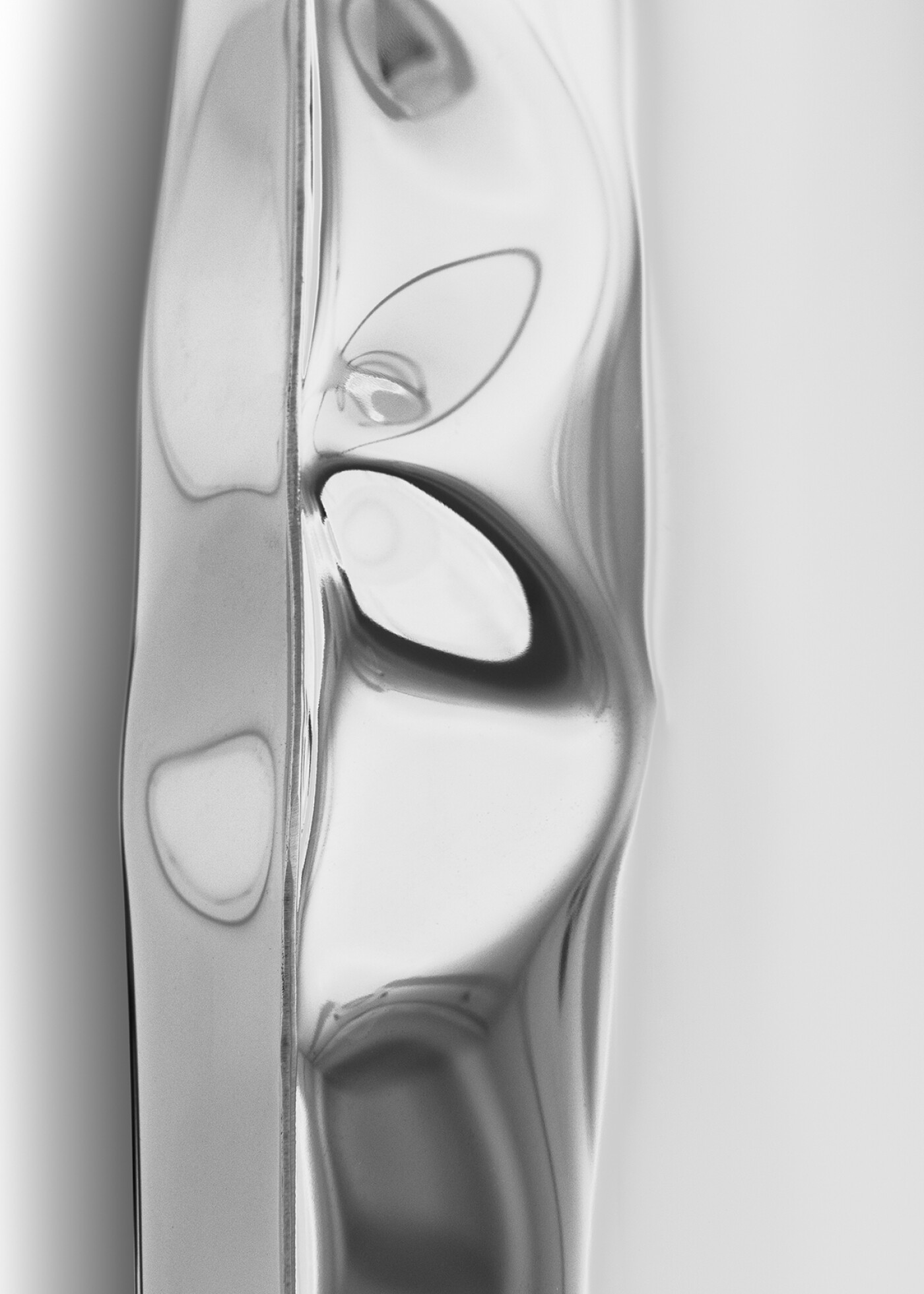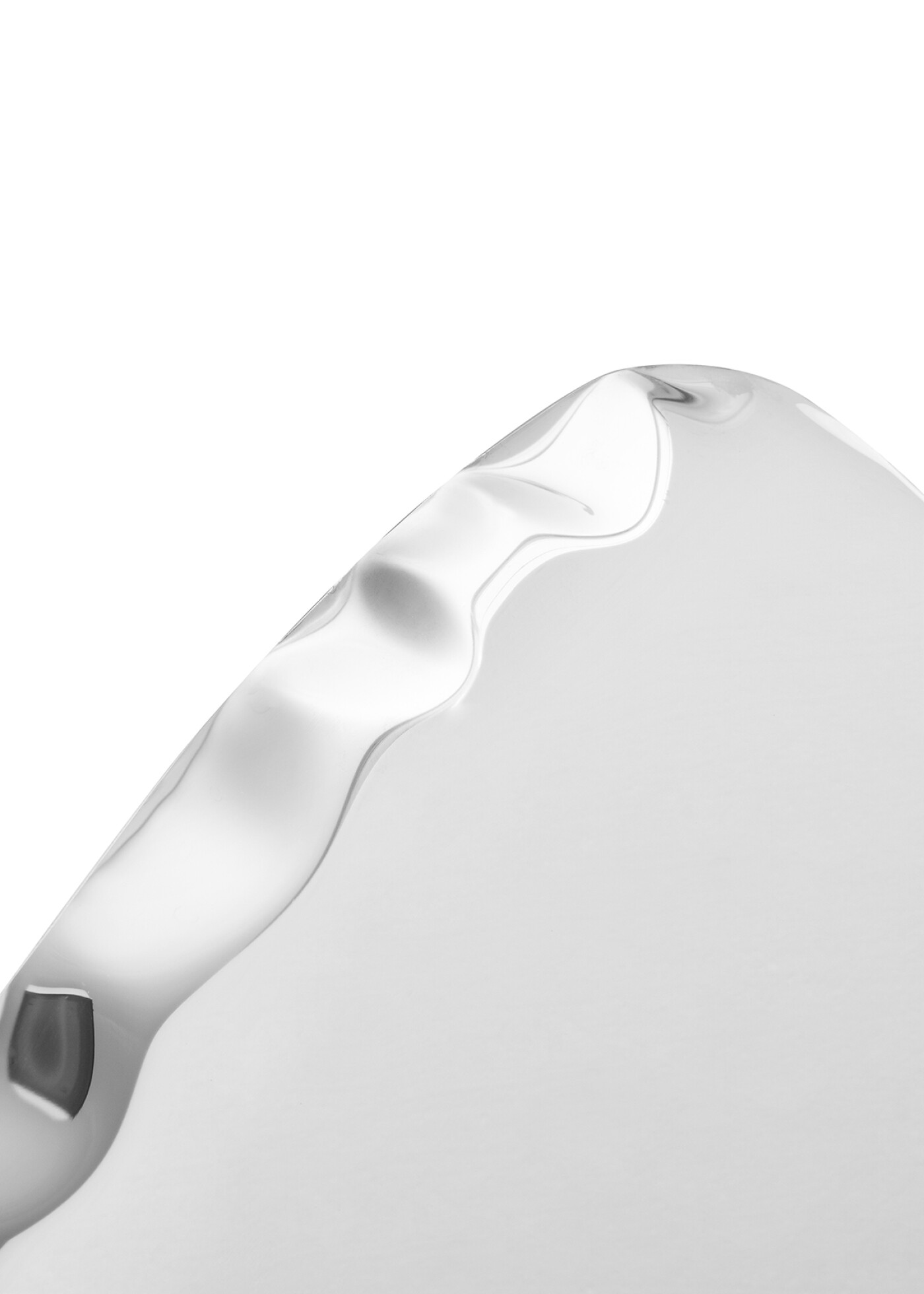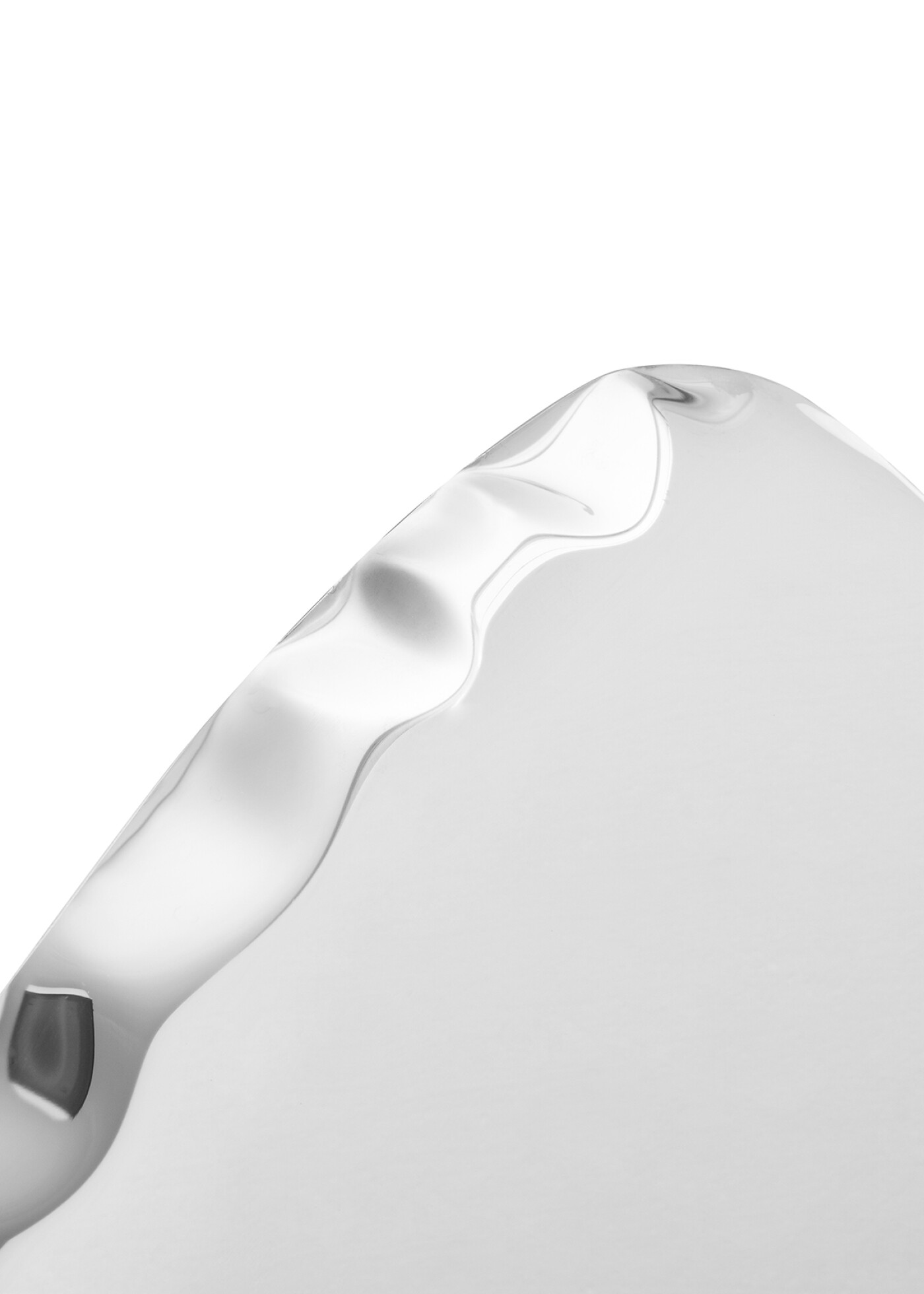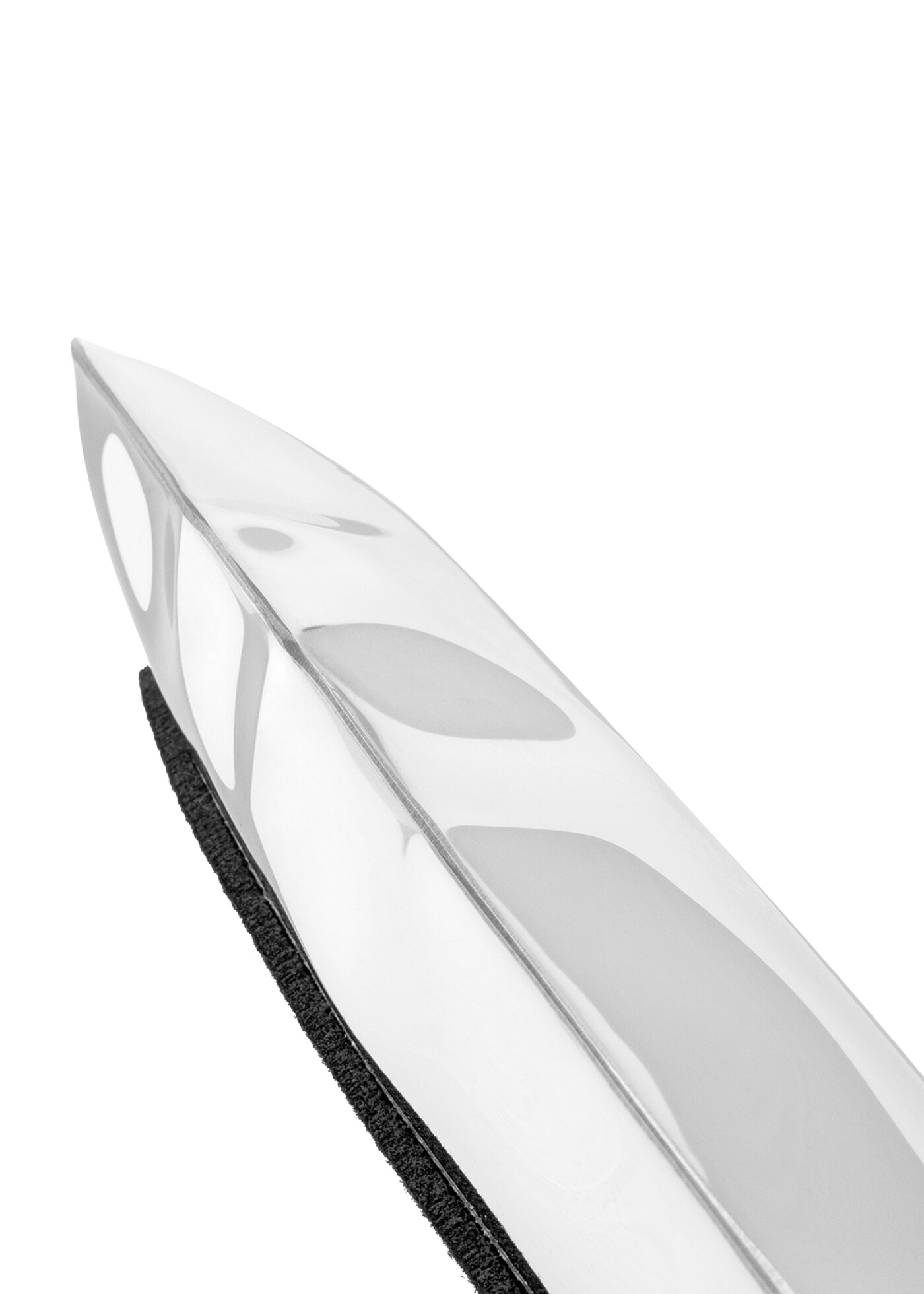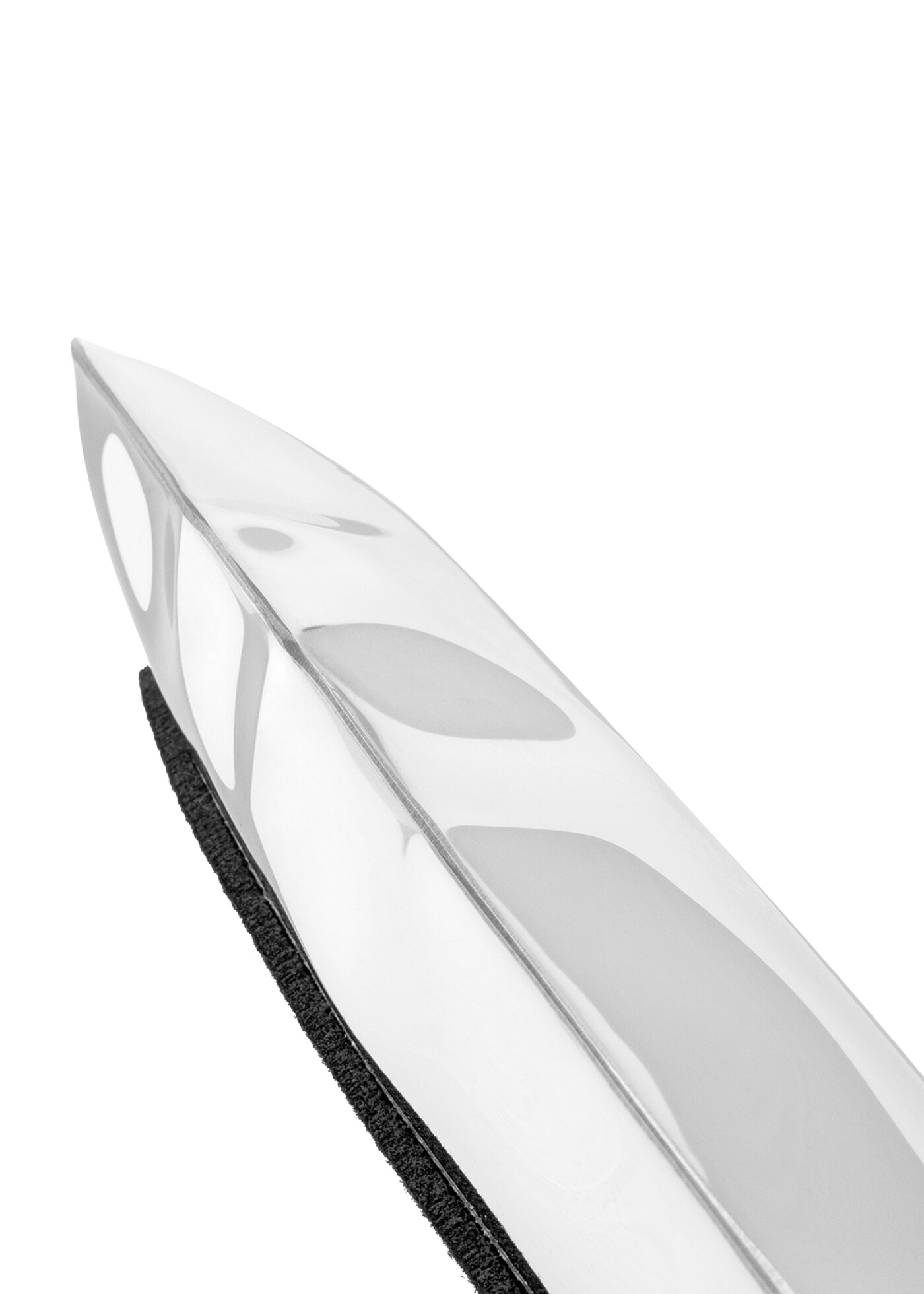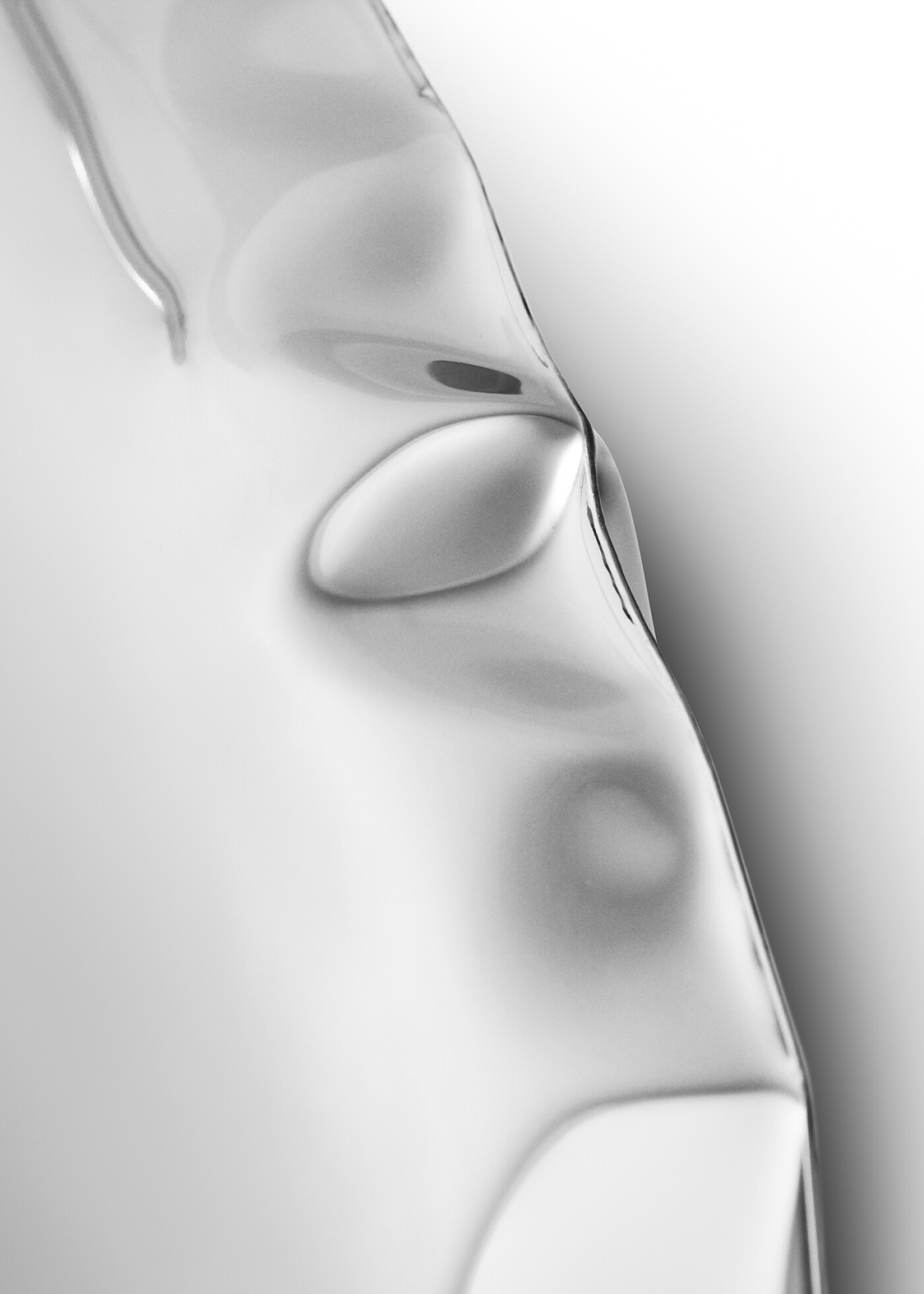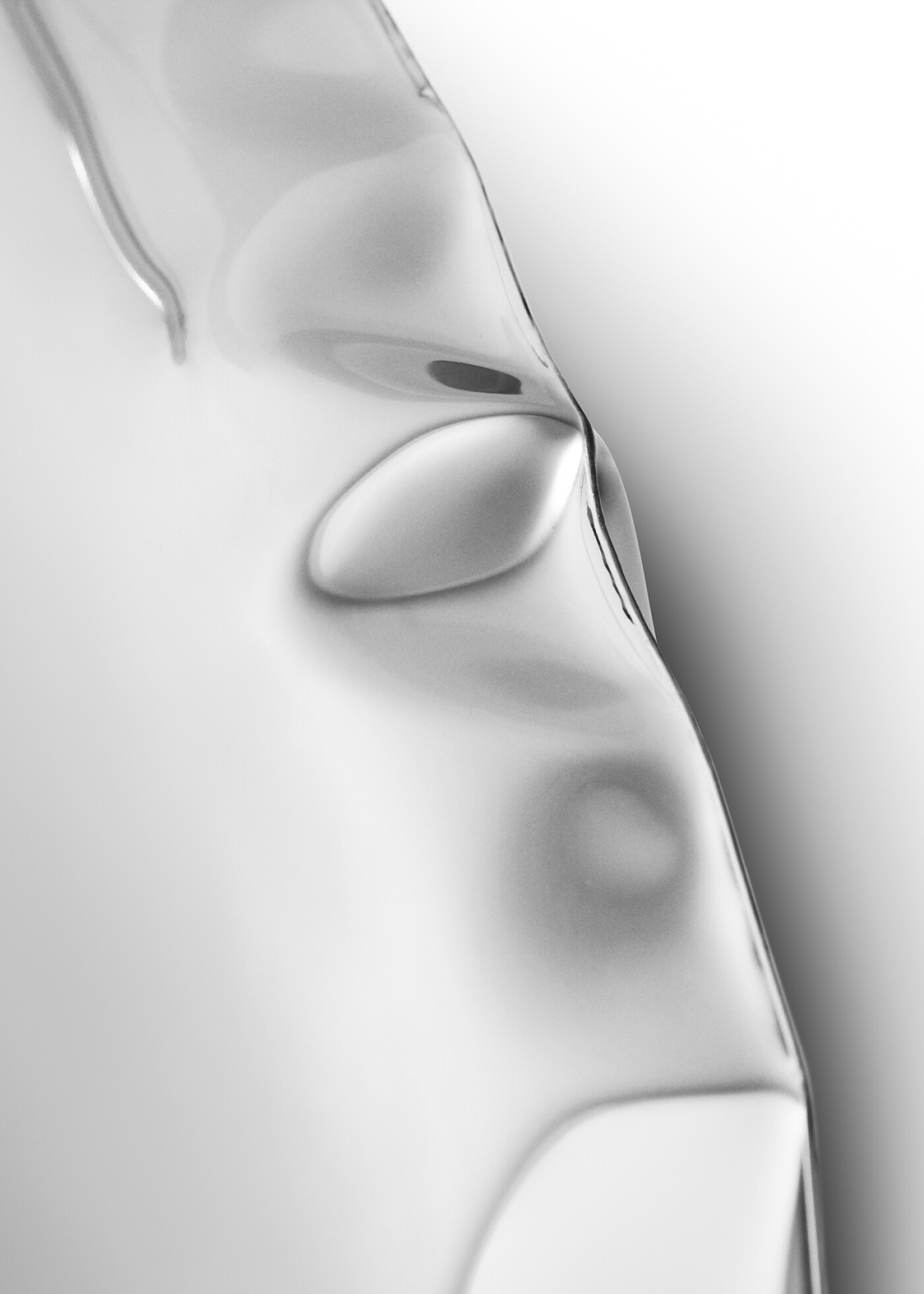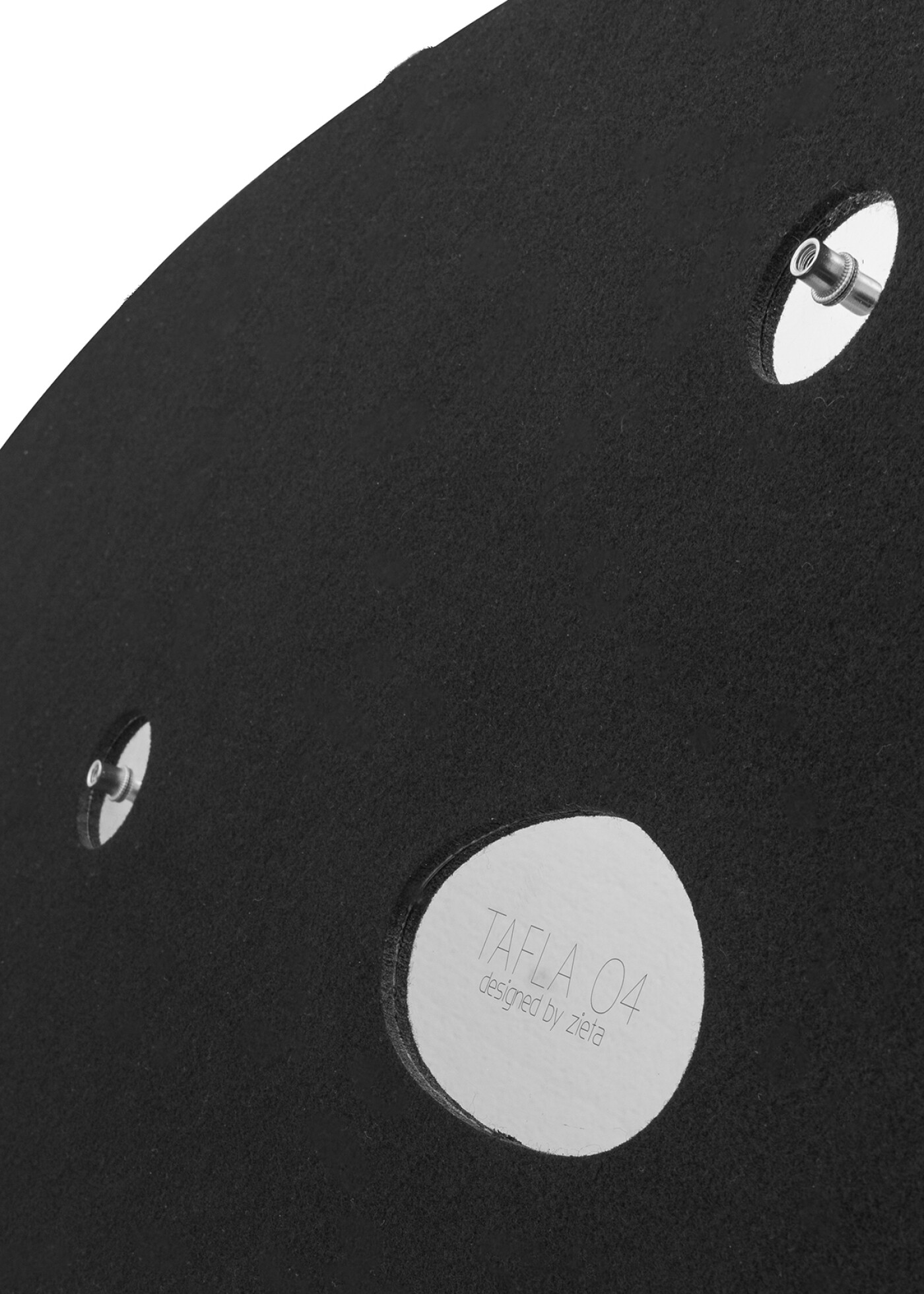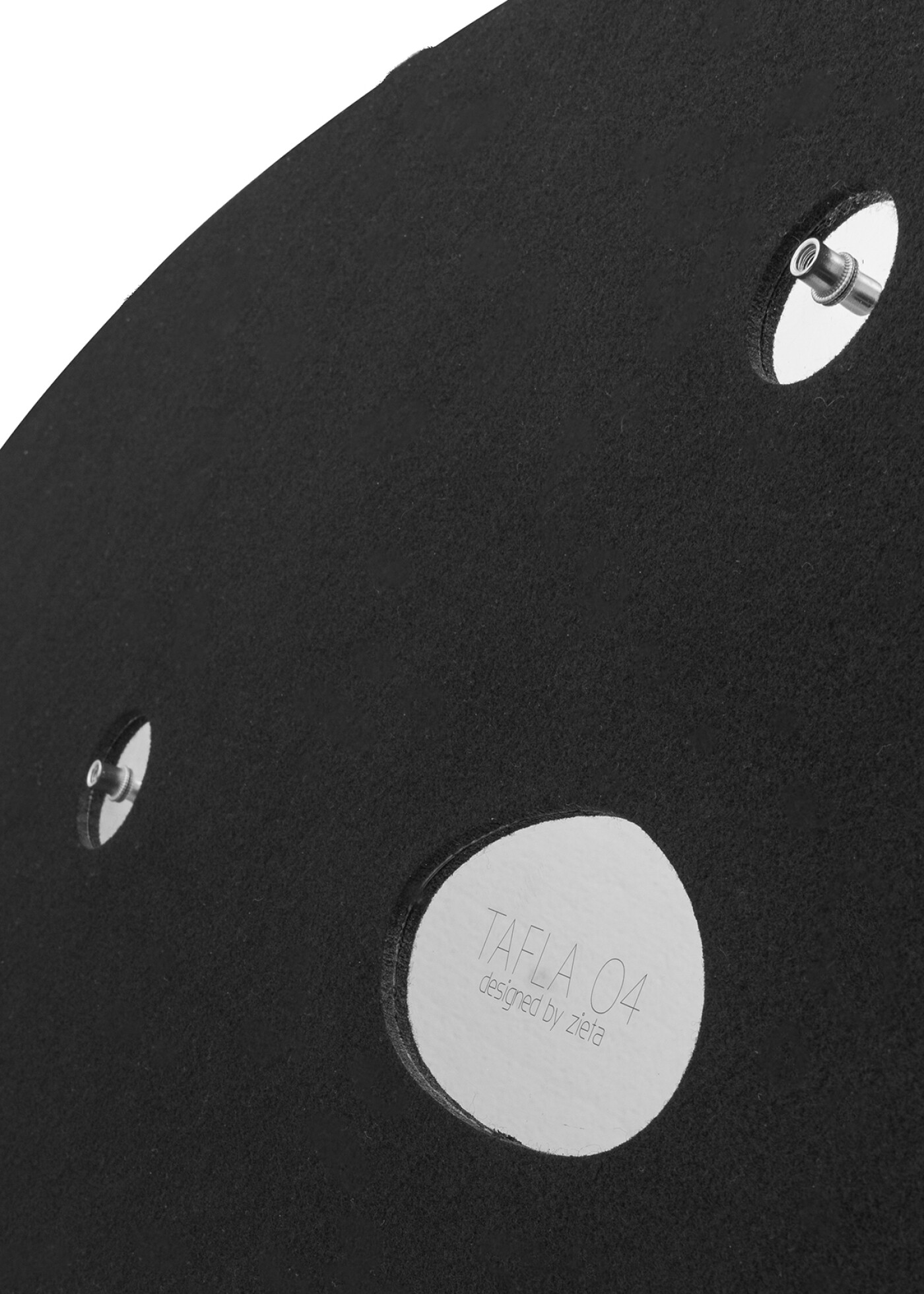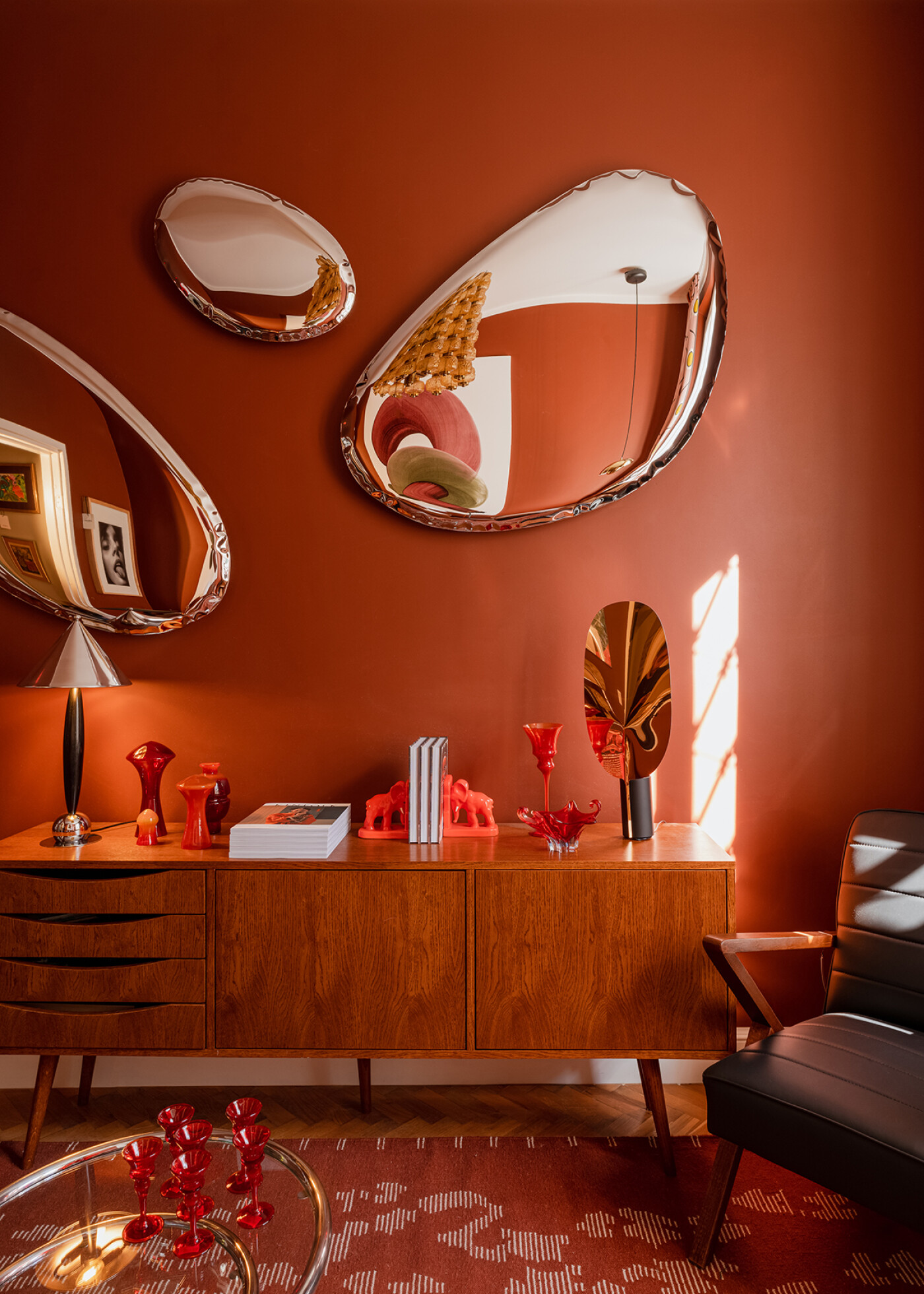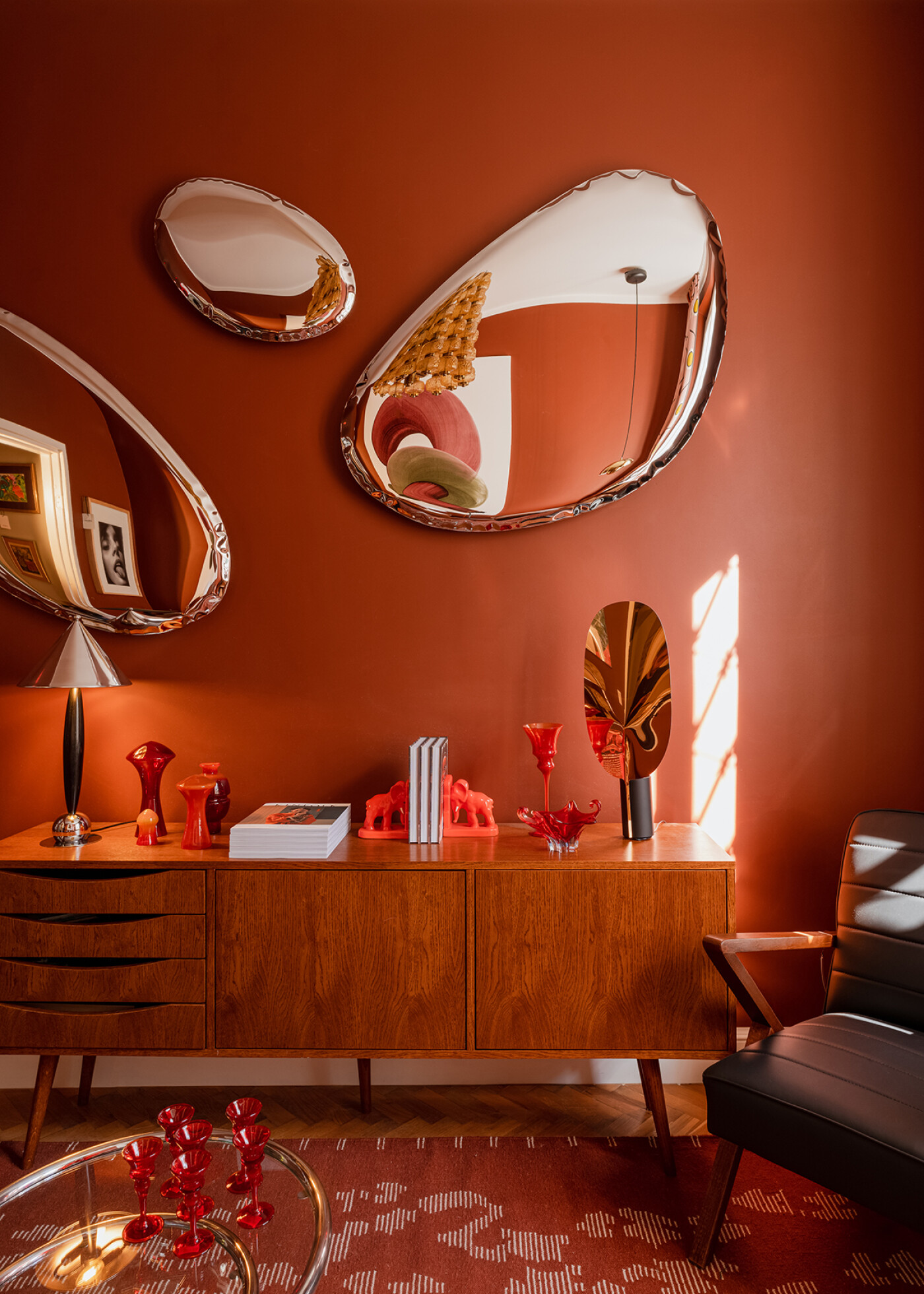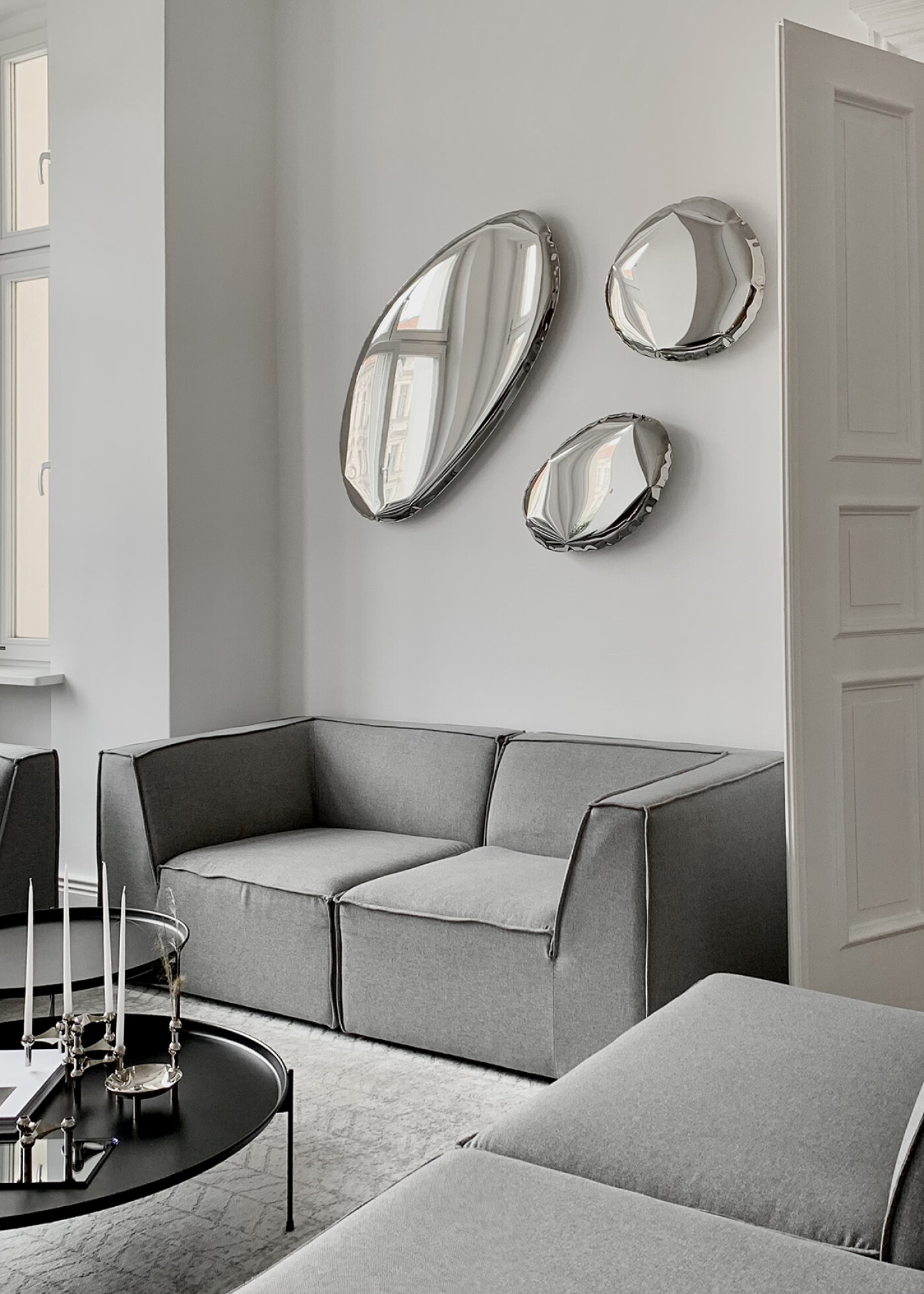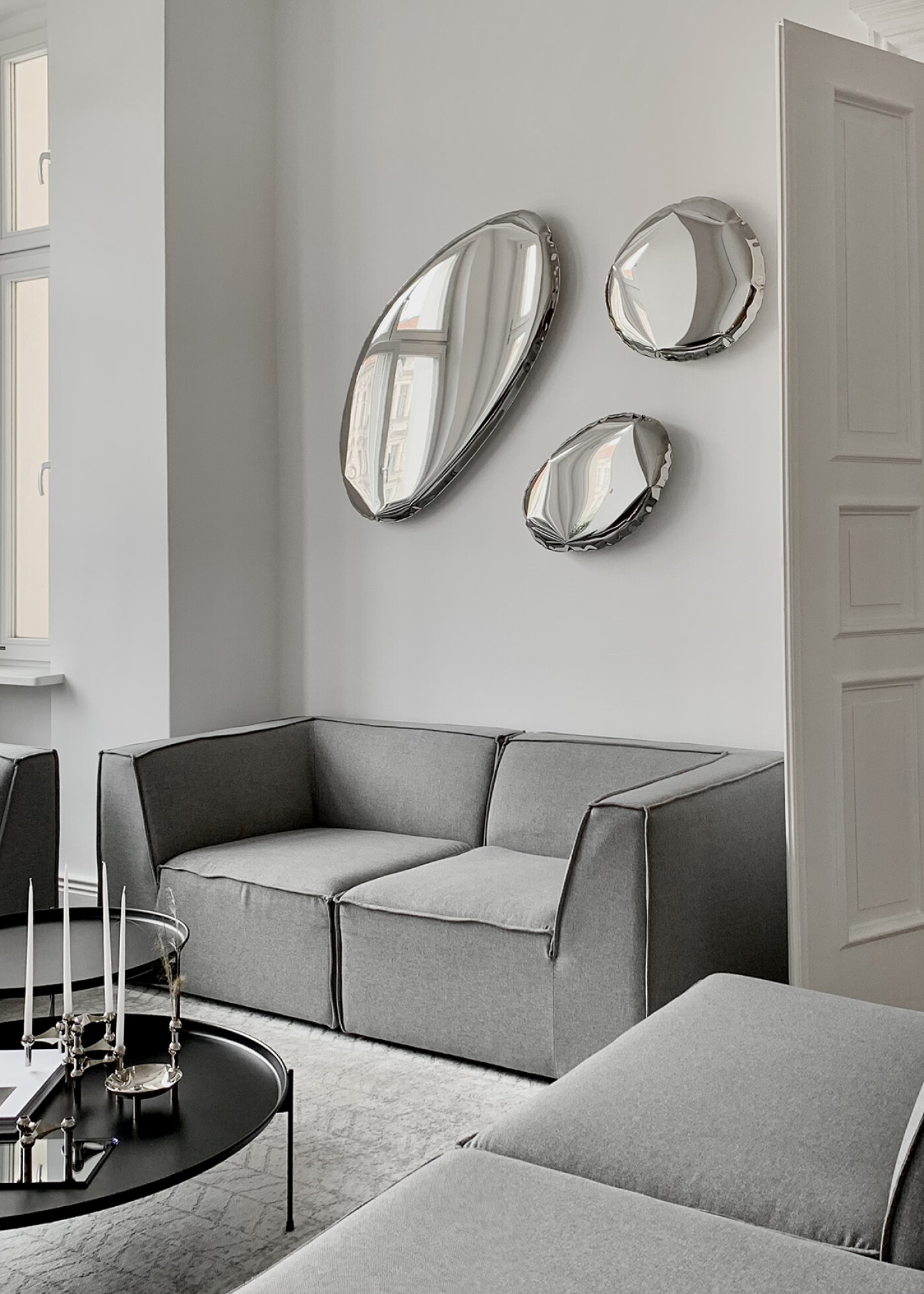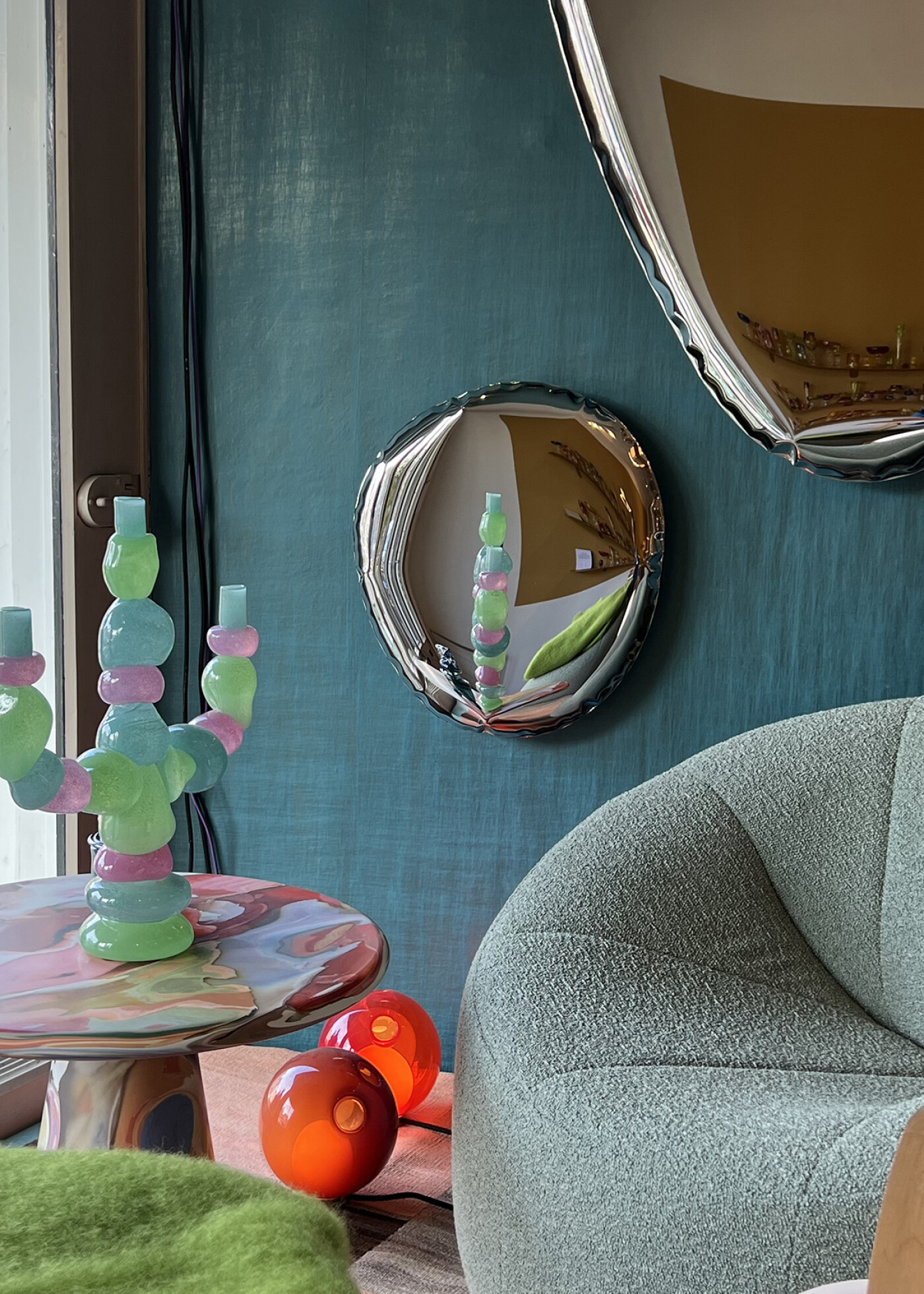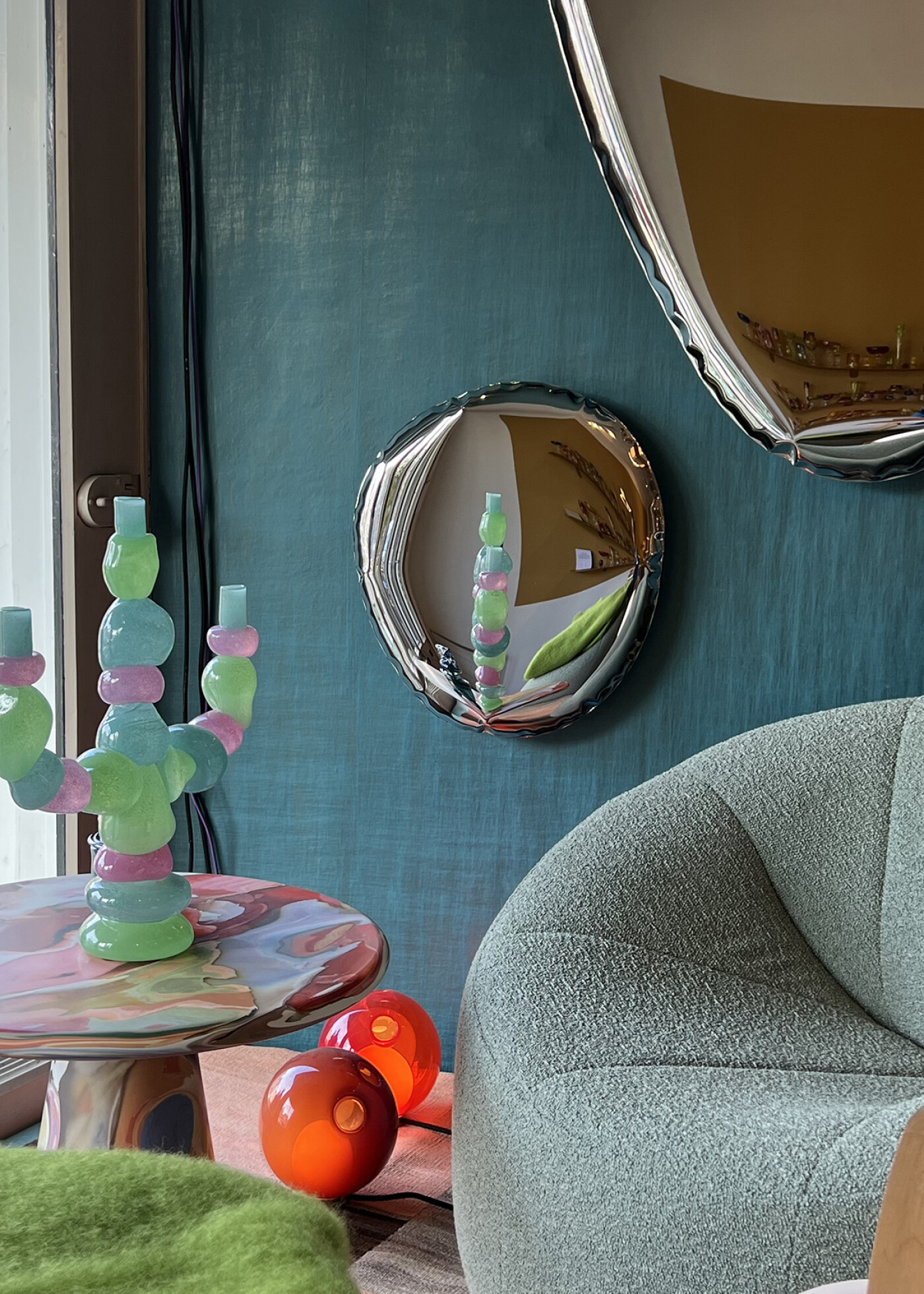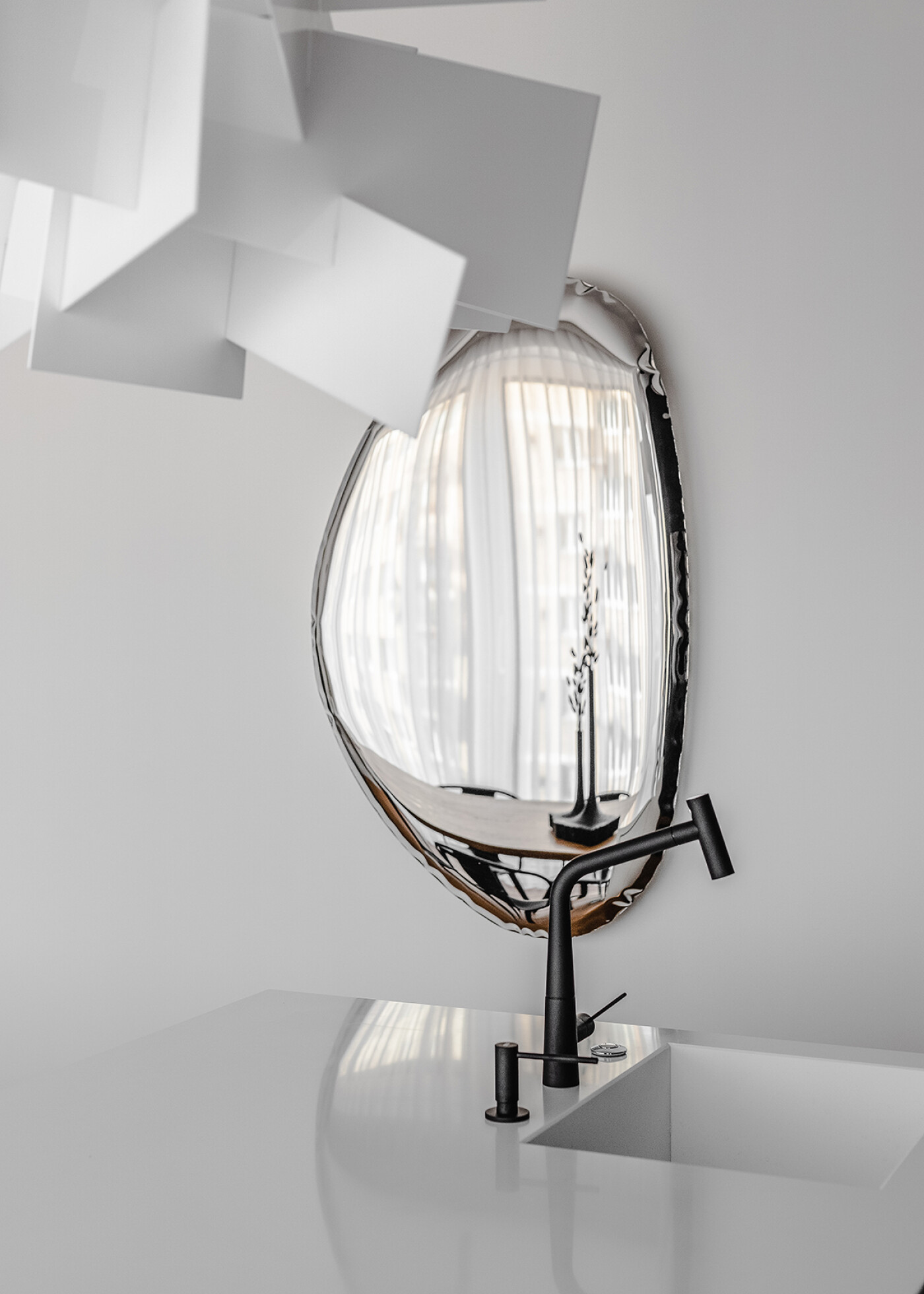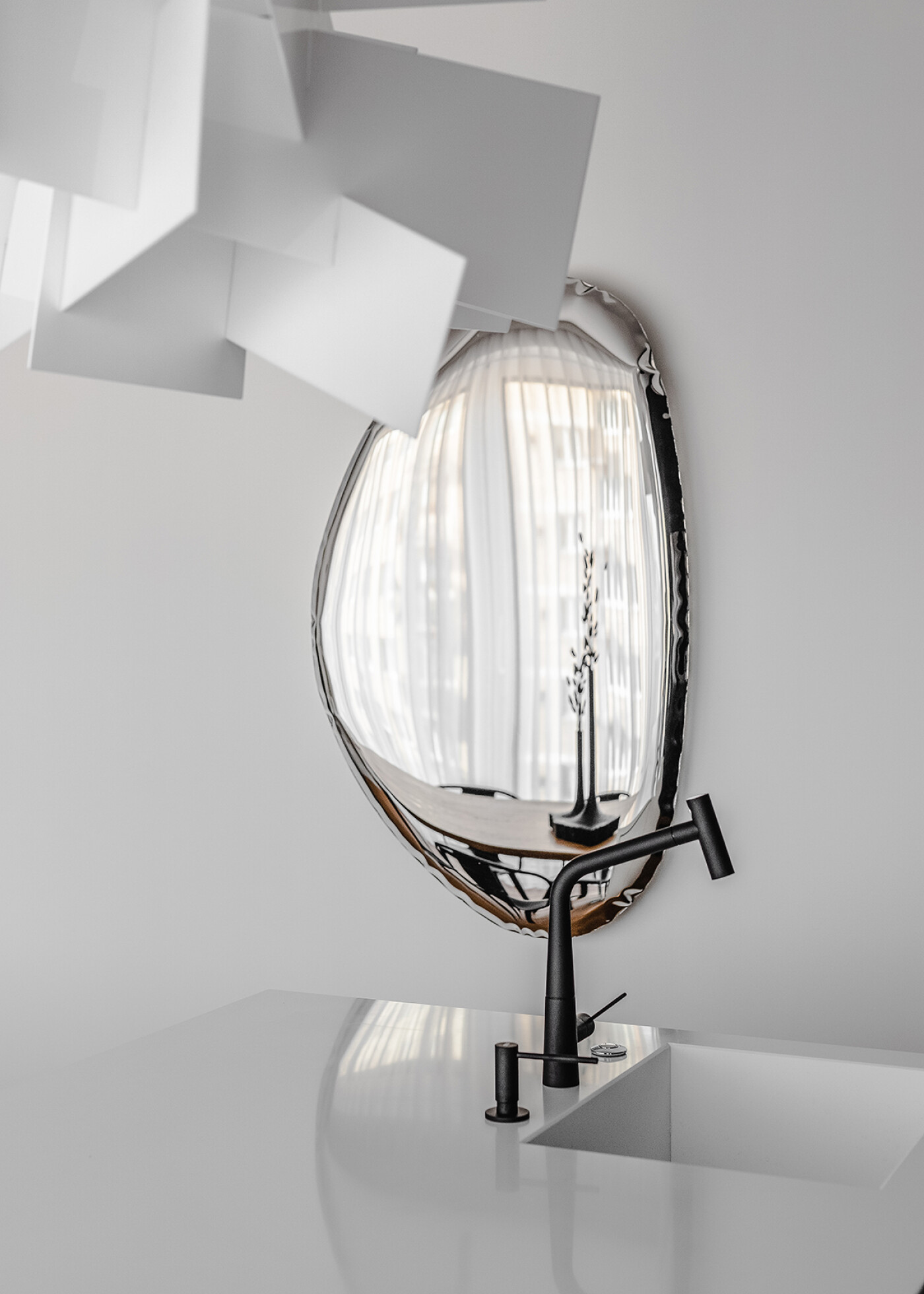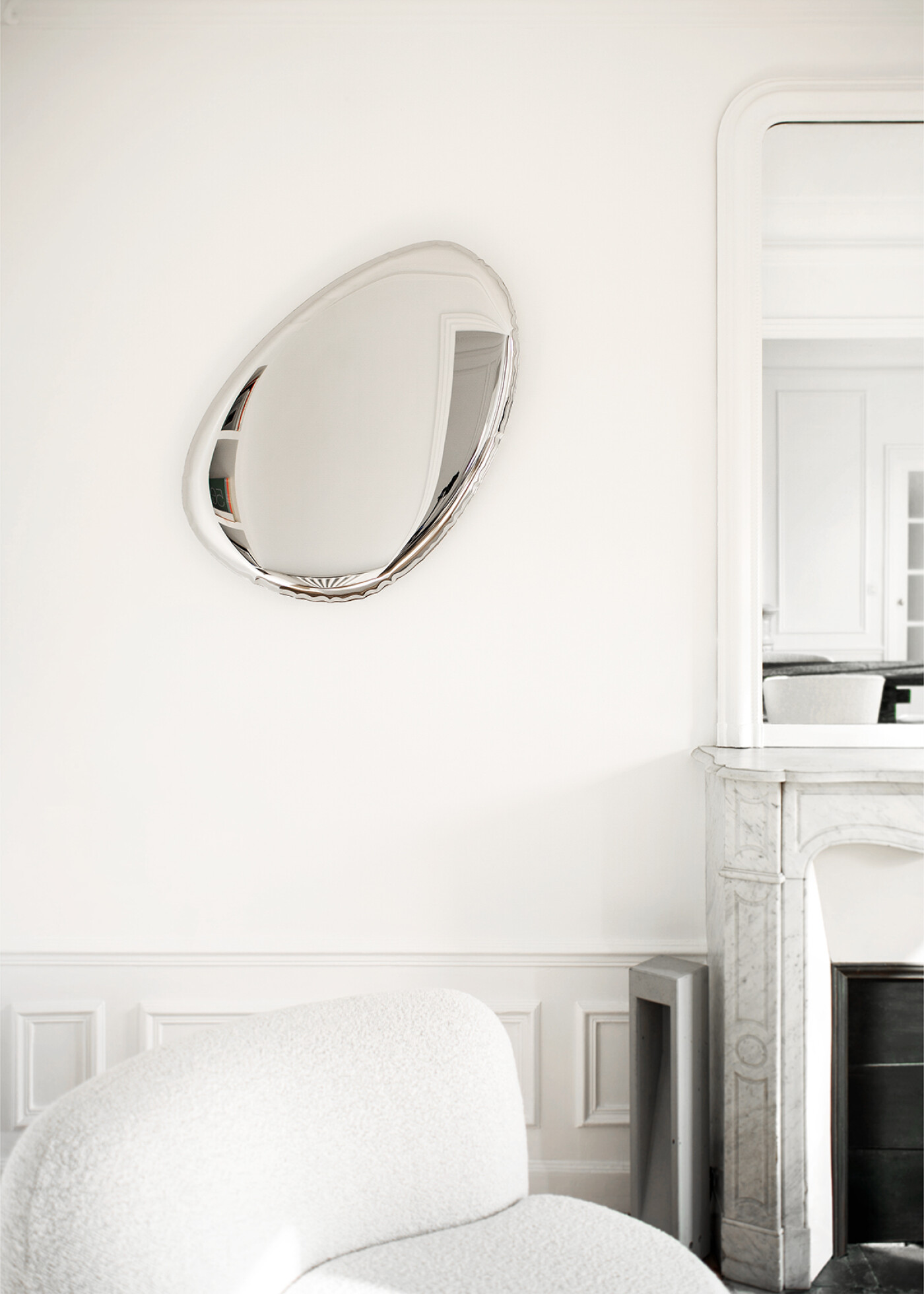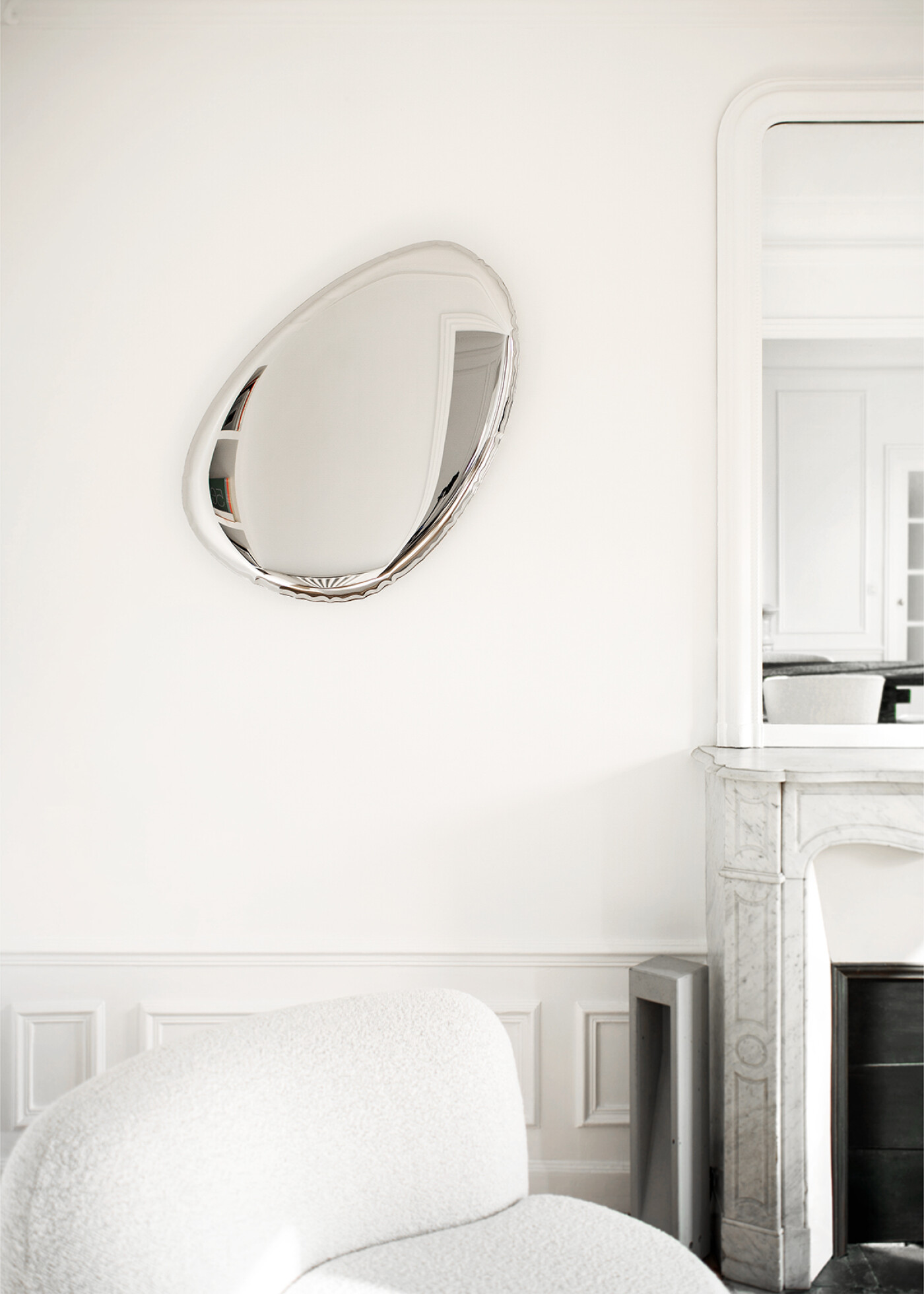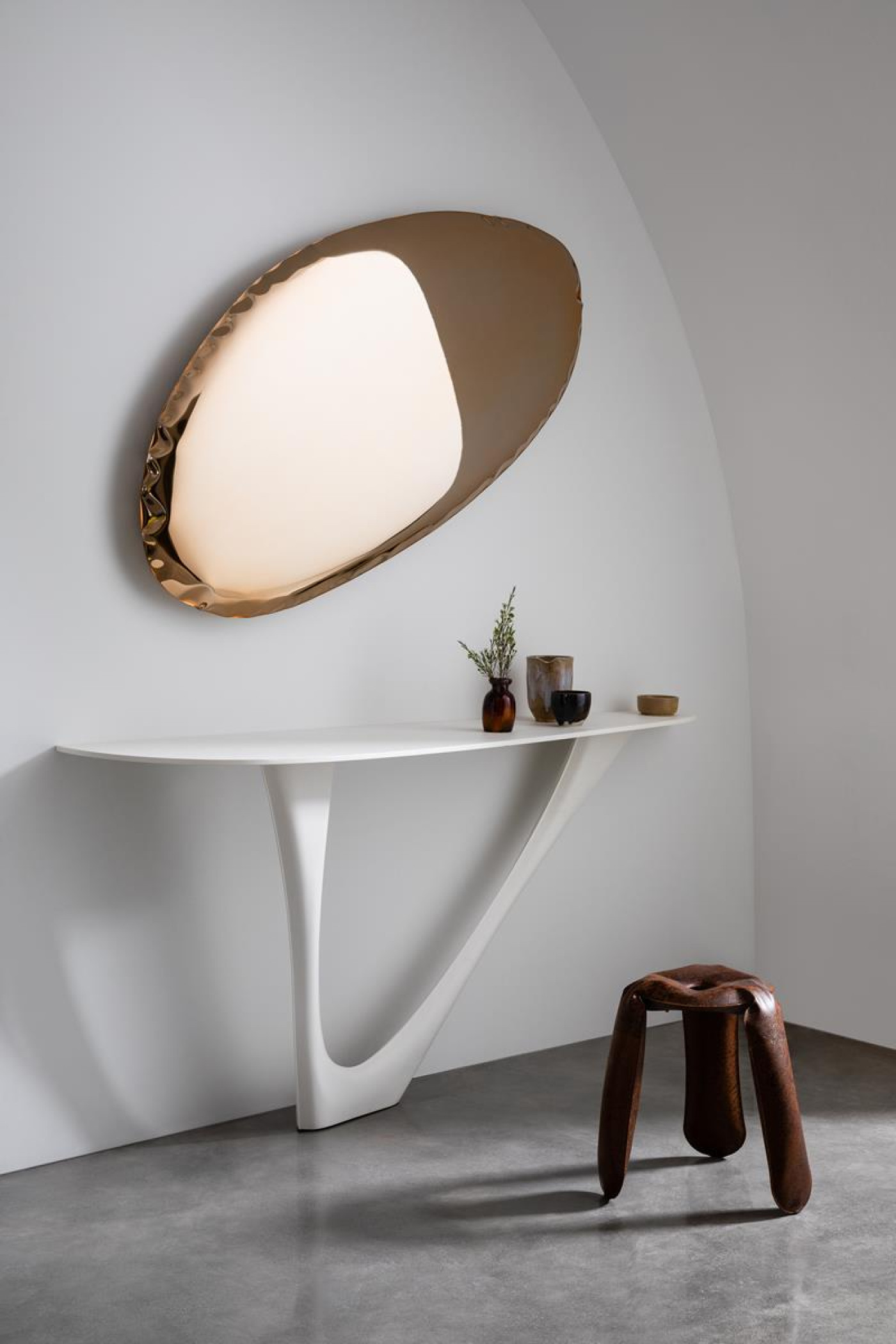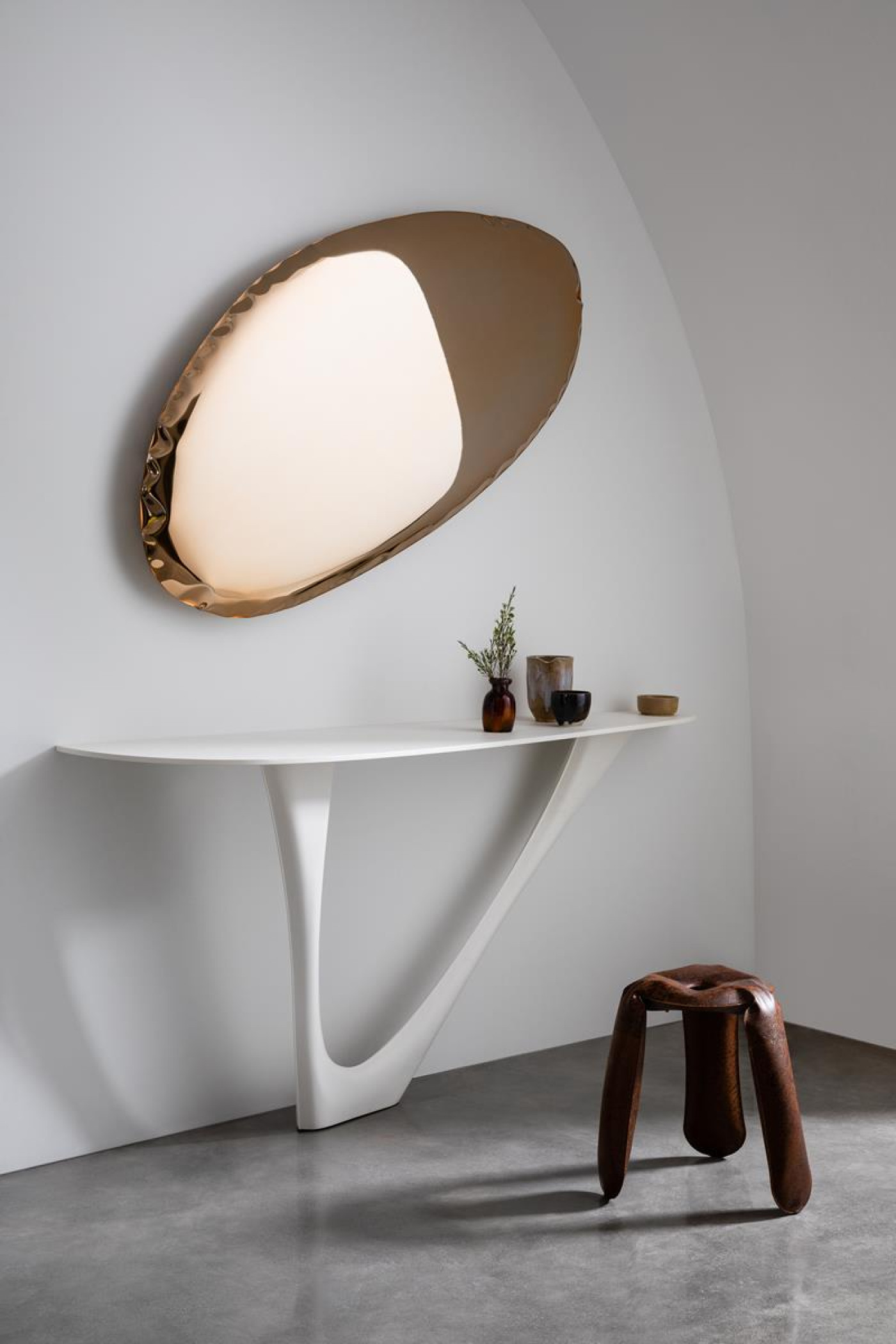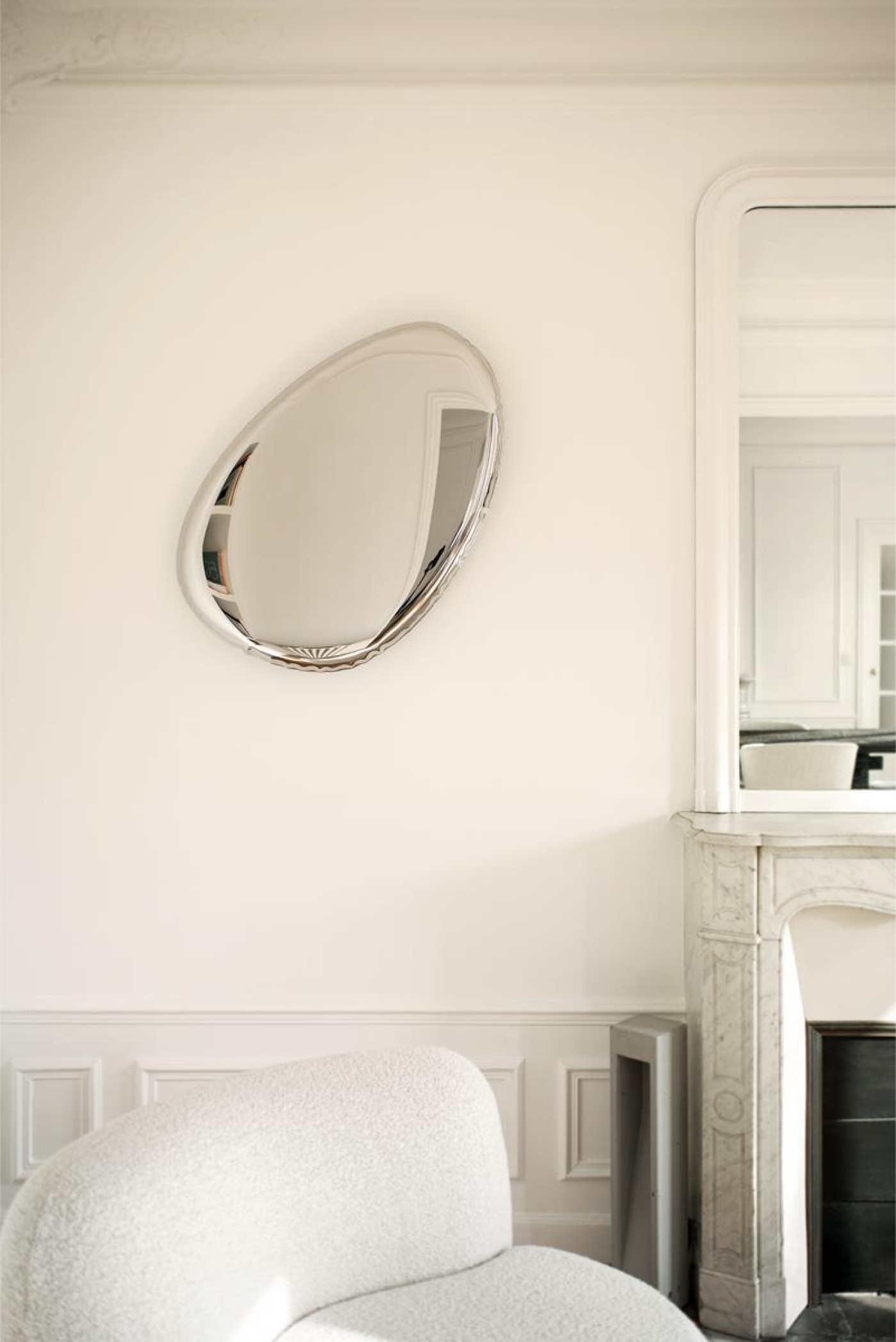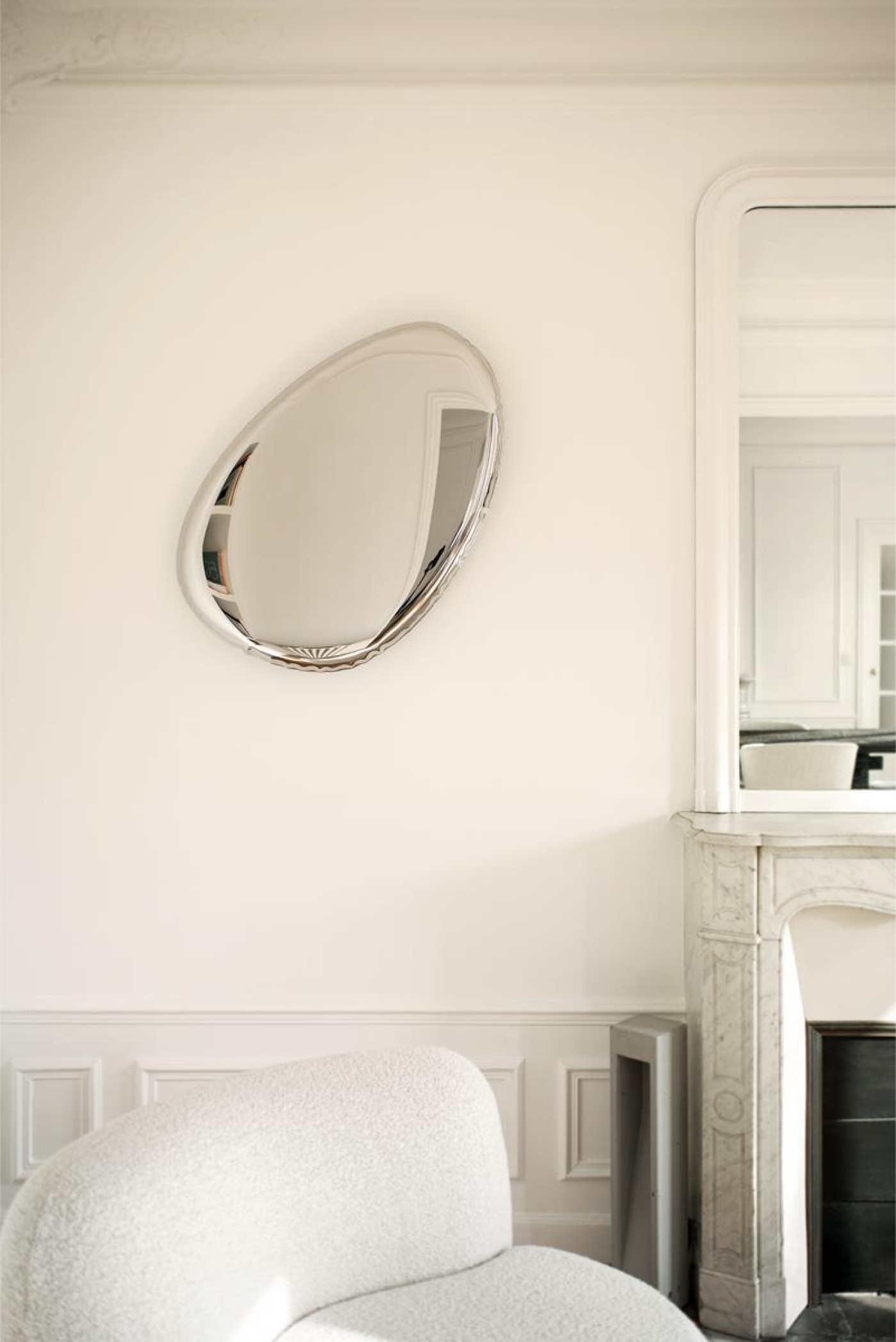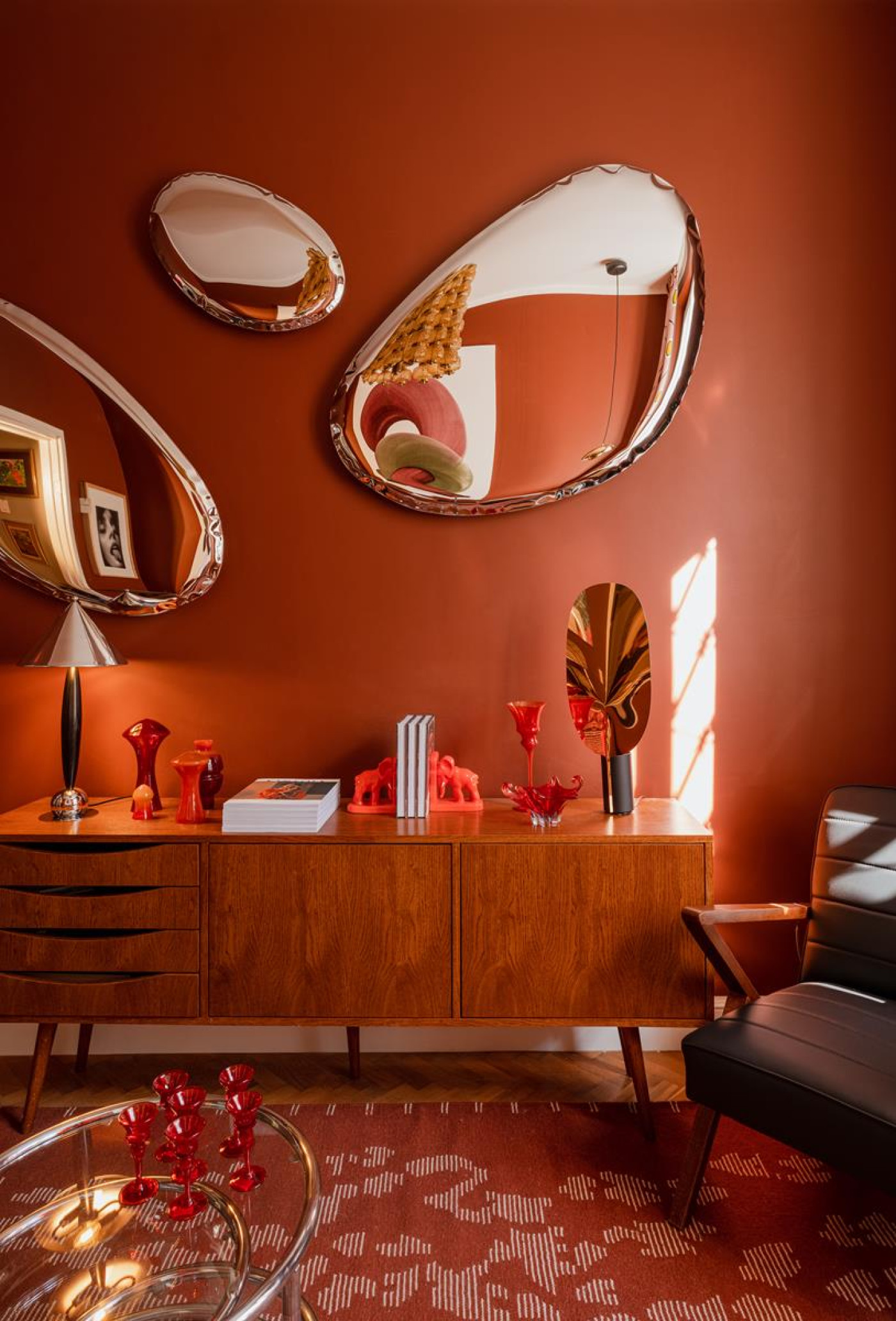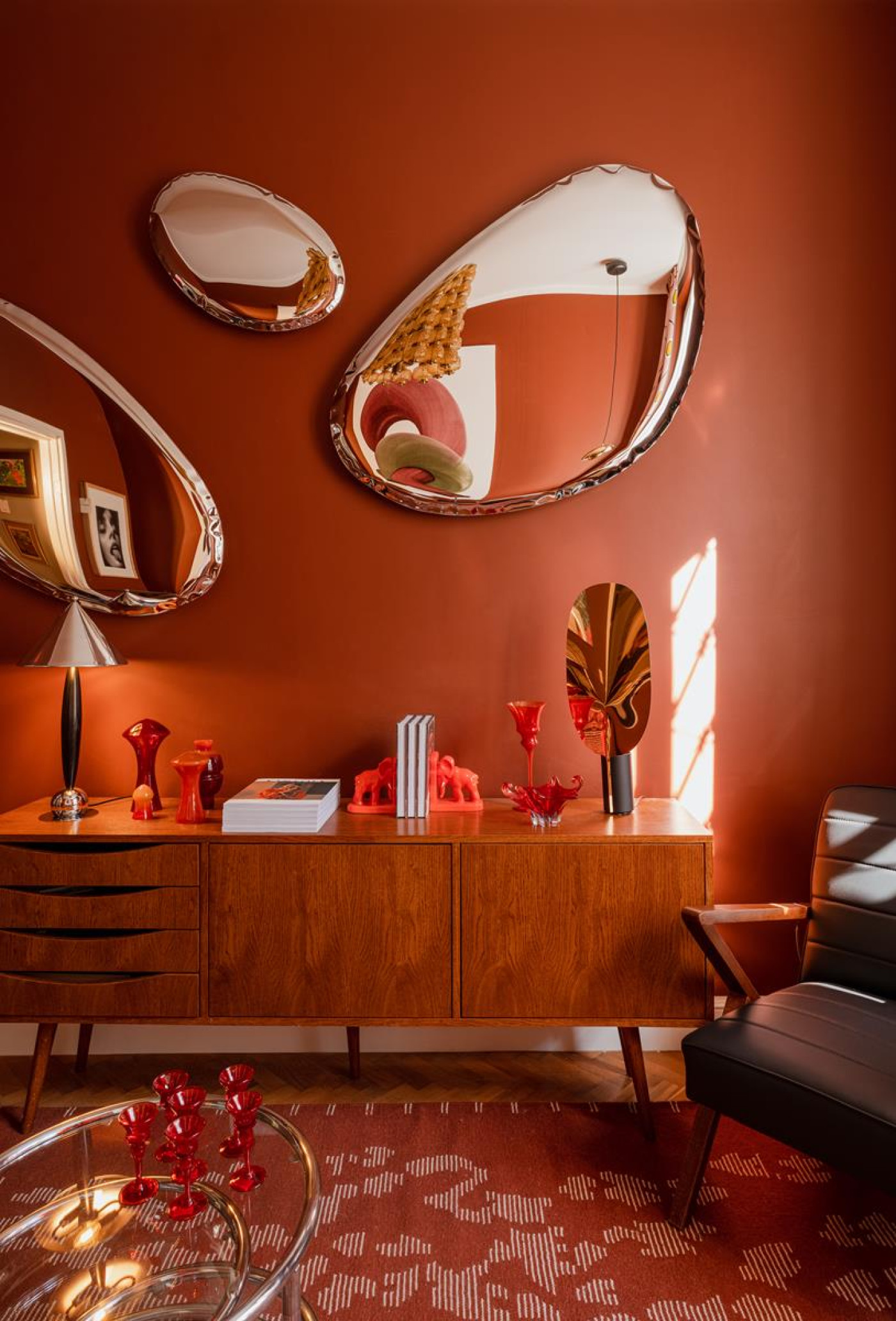 Tafla O Mirror
Organically shaped modern wall mirror


Gradient Collection (4)
↓
Transitions Collection (2)
↓
Cotton Candy Collection (3)
↓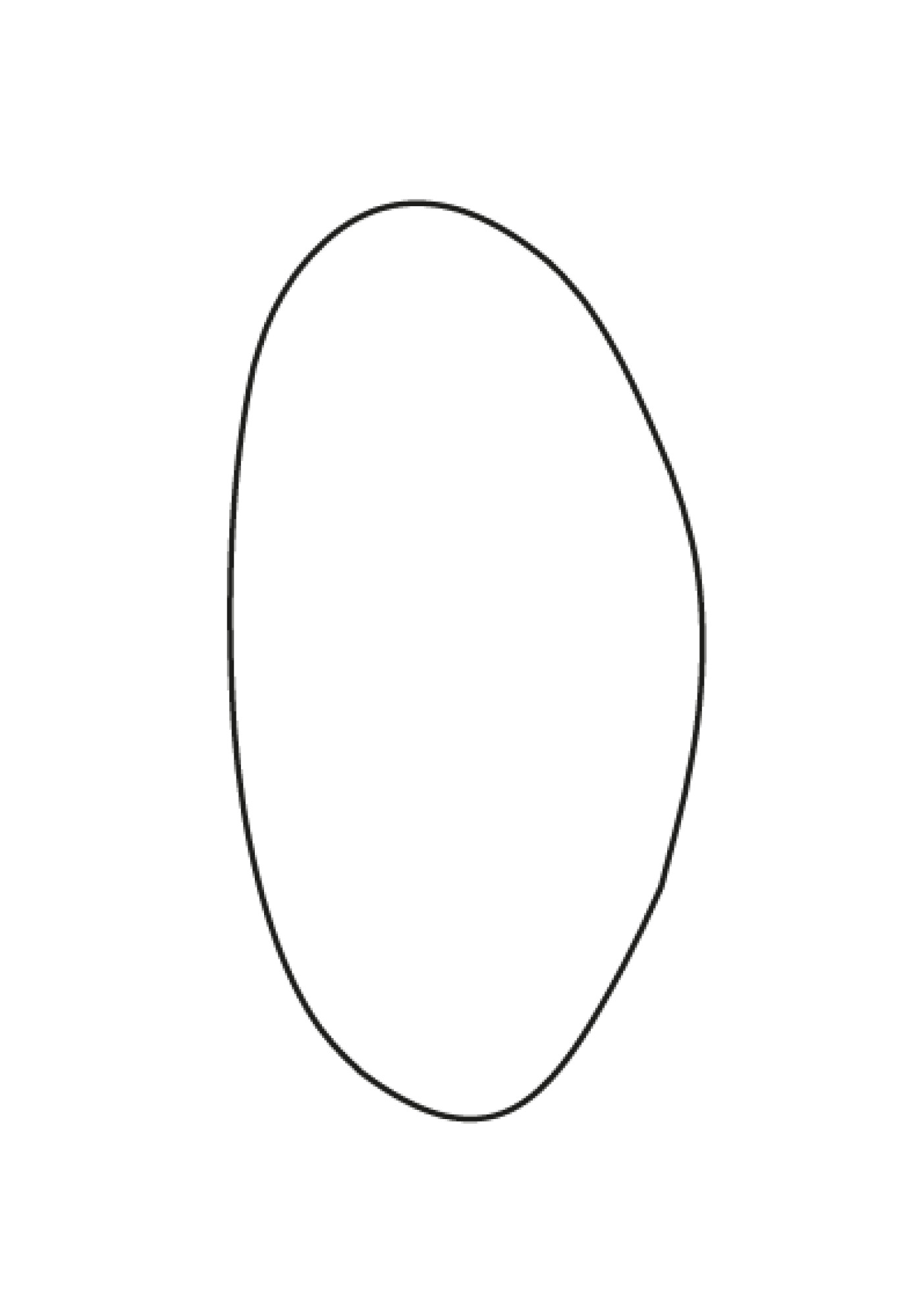 Dimensions
Height: 123.00 cm48.43 inch
Width: 64.00 cm25.20 inch
Depth: 6.00 cm2.36 inch
Weight: 8.00 kg17.60 lb
Gross dimensions (with packaging)
Height: 138.00 cm54.33 inch
Width: 81.00 cm31.89 inch
Depth: 18.00 cm7.09 inch
Weight: 15.50 kg34.10 lb
Collection Zieta Collection
* the package includes a mounting kit for Tafla O
* weights, shapes and dimensions may vary, this is a characteristic feature of FiDU products


The colours visible on the screen may be presented differently depending on your monitor settings and screen resolution. Therefore we cannot guarantee an exact match between the colours you see on the screen and the colours of the actual products.
Naturally shaped modern wall mirror
TAFLA O is a series of bionic mirrors of organic shapes inspired by natural shapes of liquid drops. Mirrors from the TAFLA collection are made of stainless steel polished to a high gloss and come in seven different sizes. They can be arranged in an artistic personalized composition or exposed on a wall as a single sculpture-like mirror. They will fit contemporary private spaces, as well as restaurants, bars and hotel rooms. You can enjoy the charm of the classic Inox finish or a colour selected from the available palette. The TAFLA O mirror looks mesmerizing as a single object, but also in layouts that make up constellations of them.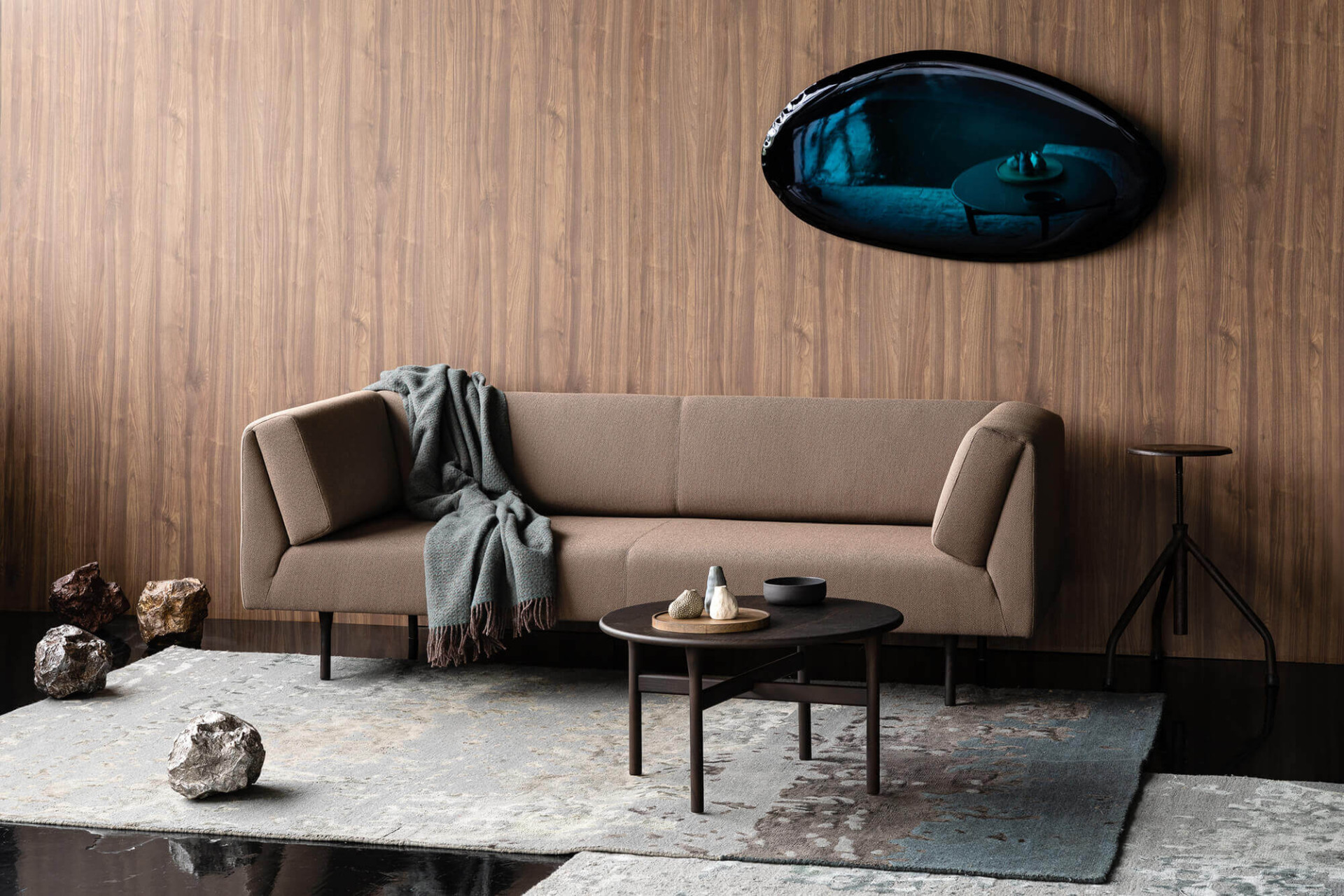 TAFLA O mirrors combine unique forms and bionic aesthetics with the high-tech parameters of Inox steel.
Mirrors designed by Zieta Studio are not just objects that reflect reality and adorn the interior, amplifying it optically. Such objects as TAFLA O are tridimensional designer mirrors worthy of the best contemporary living spaces. They are destined to be composed into fantastic wall decorations—it's up to you what kind of installation you create on the wall. While a single TAFLA mirror makes a statement in the interior, multiple TAFLA mirrors in various sizes and shapes add even more style.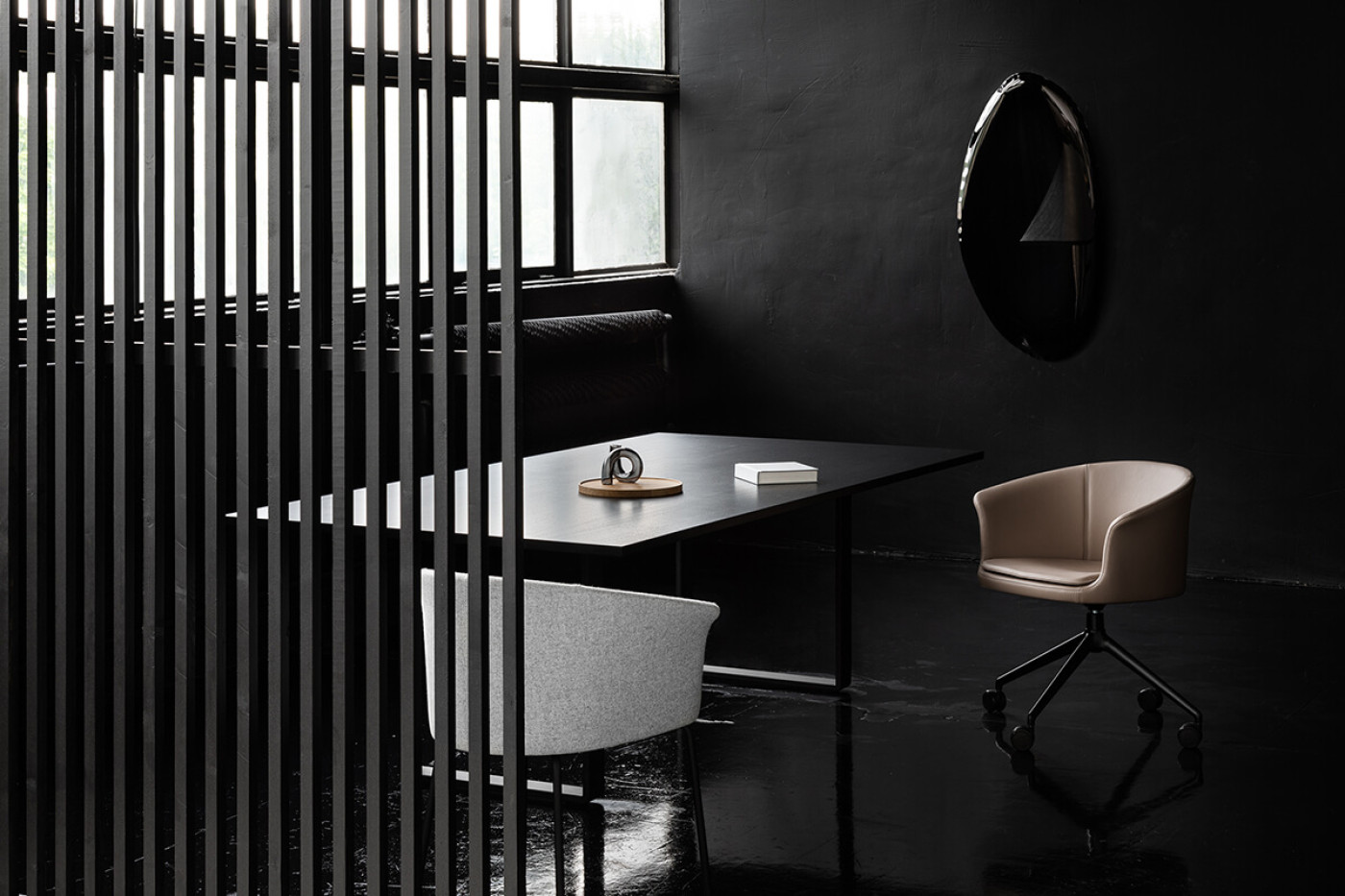 On the polished surface of the TAFLA mirrors, all steel refractions are perfectly visible—the artistic effect of the "controlled loss of control" process of shaping their form. Each convexity visible on this wall mirror's surface is unique, because steel never deforms in exactly the same way.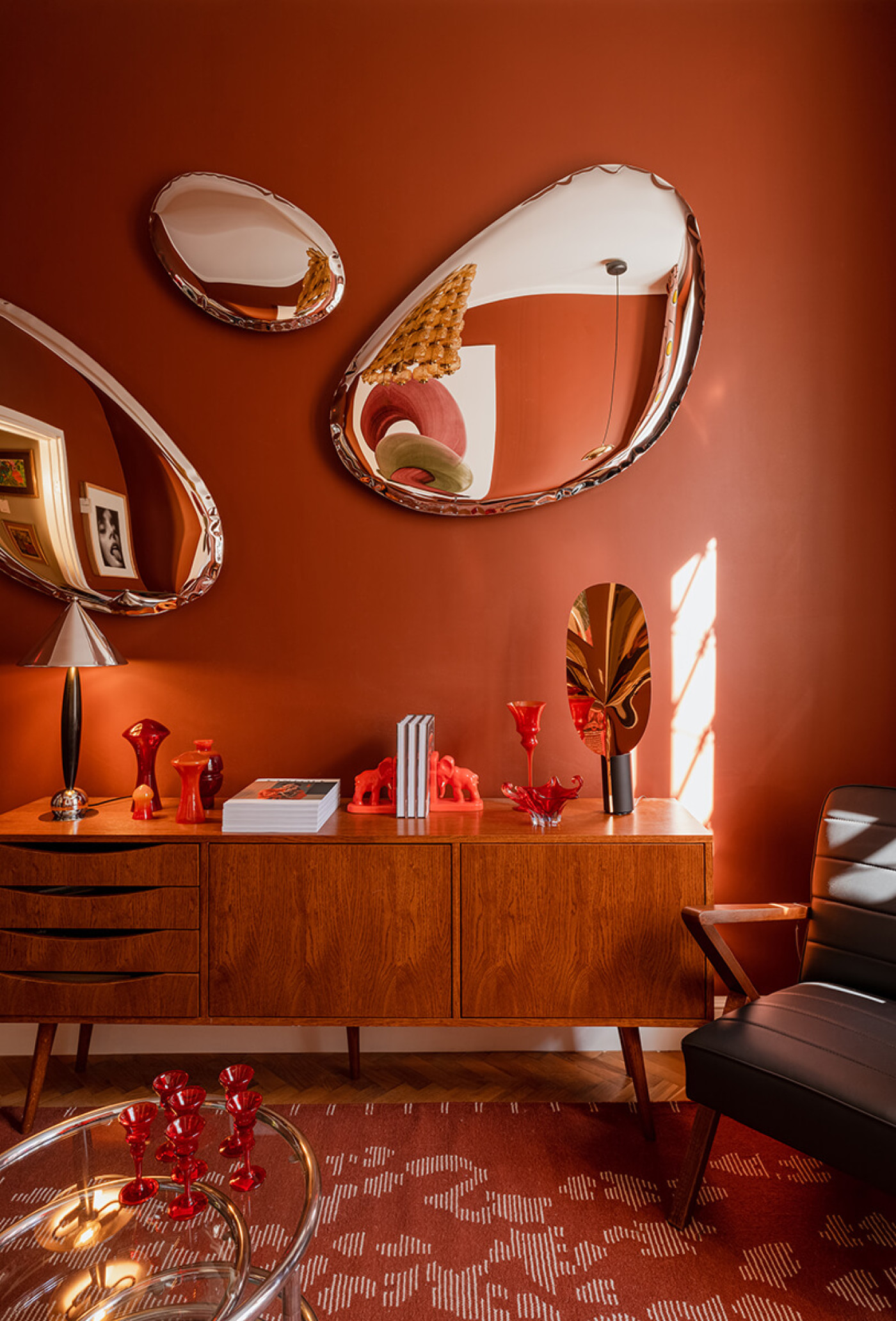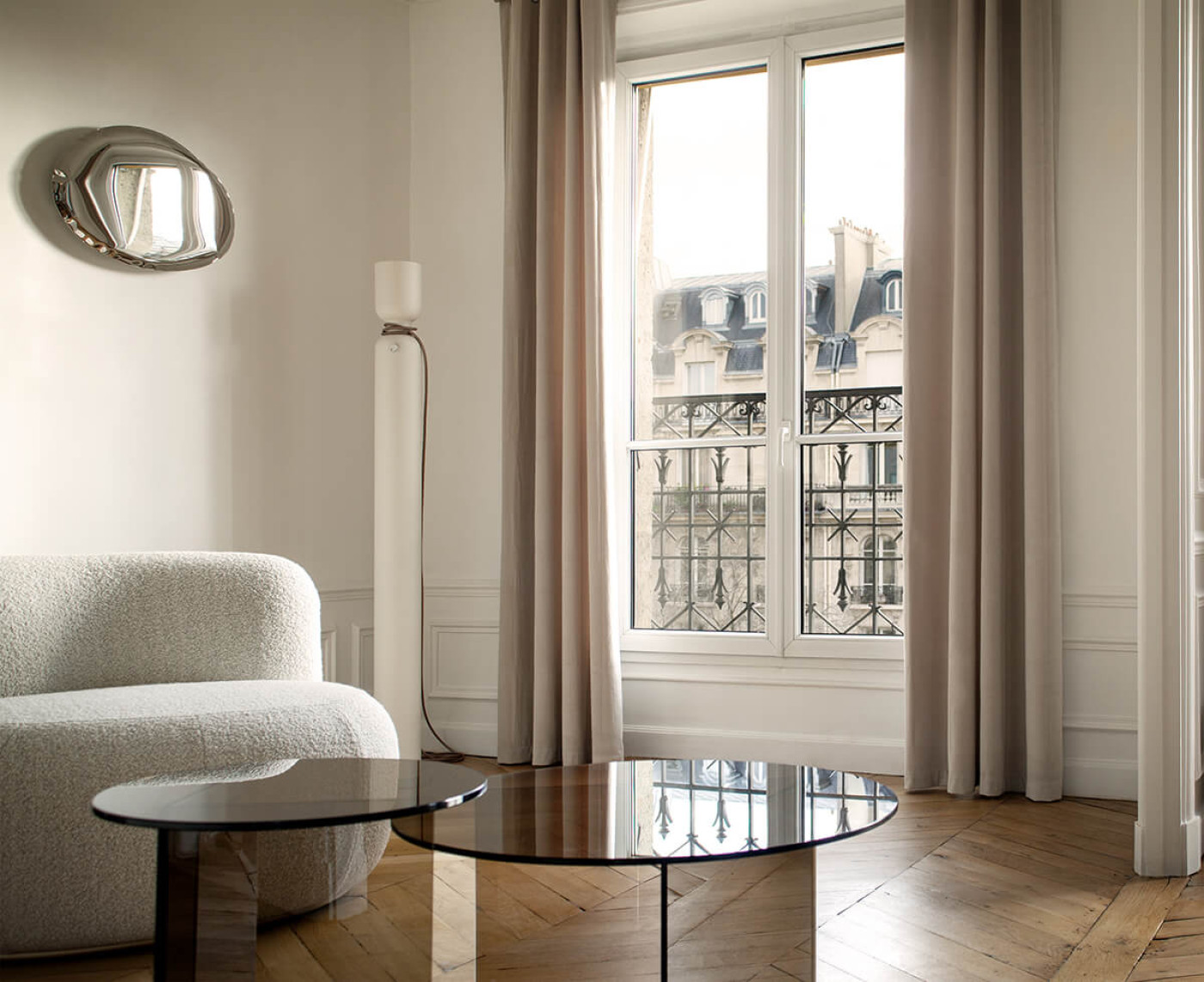 Get acquainted with
Tafla Family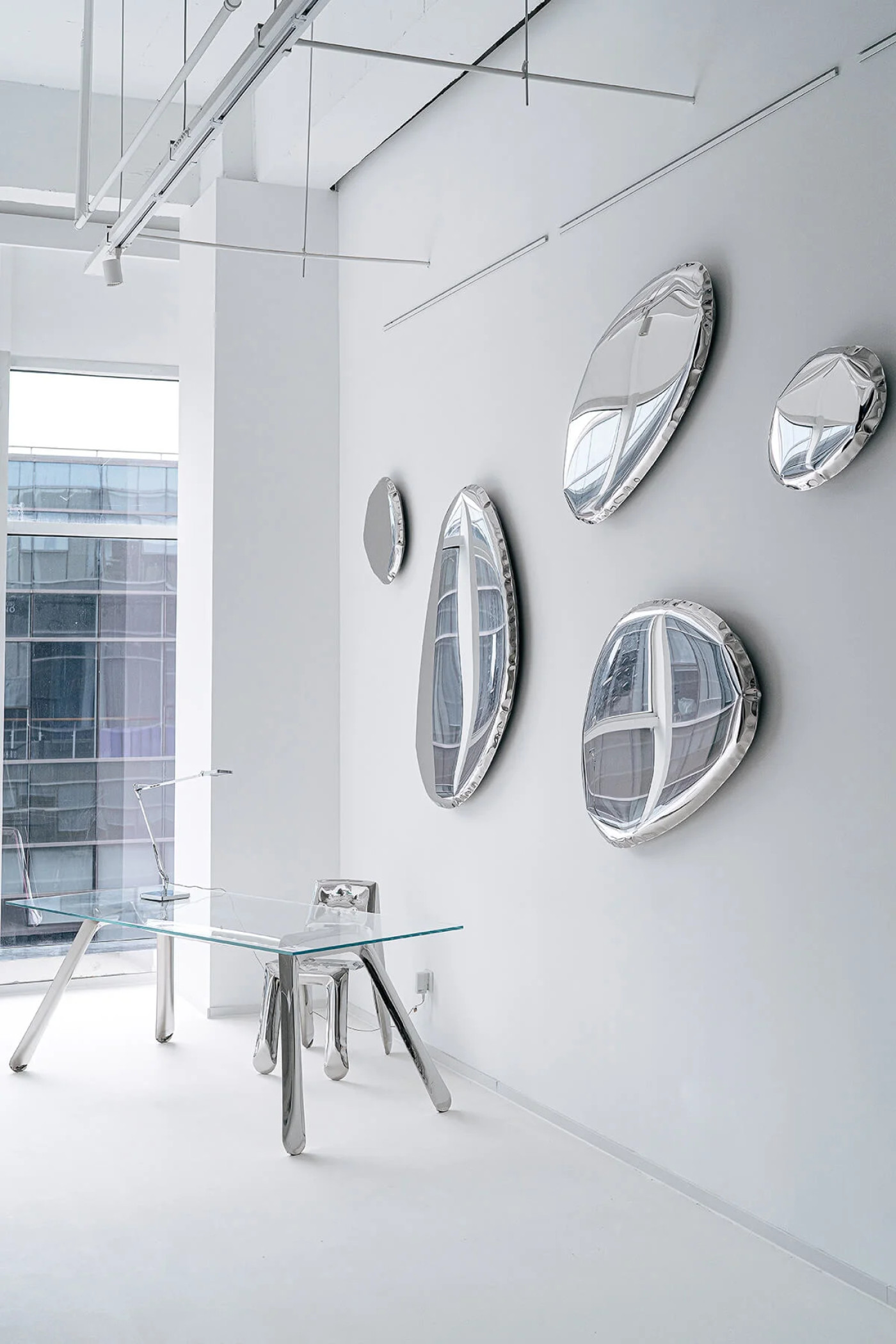 Zieta Mirrors
Zieta Studio objects transgress the border between art and technology. They reflect Oskar Zięta's research on the physical qualities of steel. The uneven surfaces with artistic deformations provoke our eyes, forcing us to look at reality from a different perspective. Optically subtle, they encompass a cutting-edge technique of treating metal in which sustainability plays a key role. They are sculpture-like mirrors and mirror-like sculptures. Collectible objects made to last for generations.
Zieta Constellations
The objects that constitute the ZIETA universe function not only as independent works of art, but take on a stellar dimension when arranged together in larger sets. Bounded by common gravity and revolving along mutual orbits, they can create astonishing compositions. The closeness between the elements enlivens the steel surfaces with luminous interactions that multiply reflections and refract lights. They have been codified, dimensioned and laid out on standard walls to facilitate the choice of the best composition for your interior.
Tafla Family
TAFLA metal mirrors come in numerous shapes and sizes: from large round mirrors to geometric smaller sculptural forms. TAFLA O, TAFLA C and TAFLA Q are artistic variations of the same concept of creating a decorative sculptural mirror out of inflated steel using the FiDU technology. Some of them are characterized by a minimalist simplicity and respect for proportions, while some are distinguished by a soft line of organic form. There is such a diversity that arranging them together is reminiscent of storytelling. Will it be a story of water drops or pieces of shattered glass immortalized on the wall? It is a question of space and imagination.
Tafla C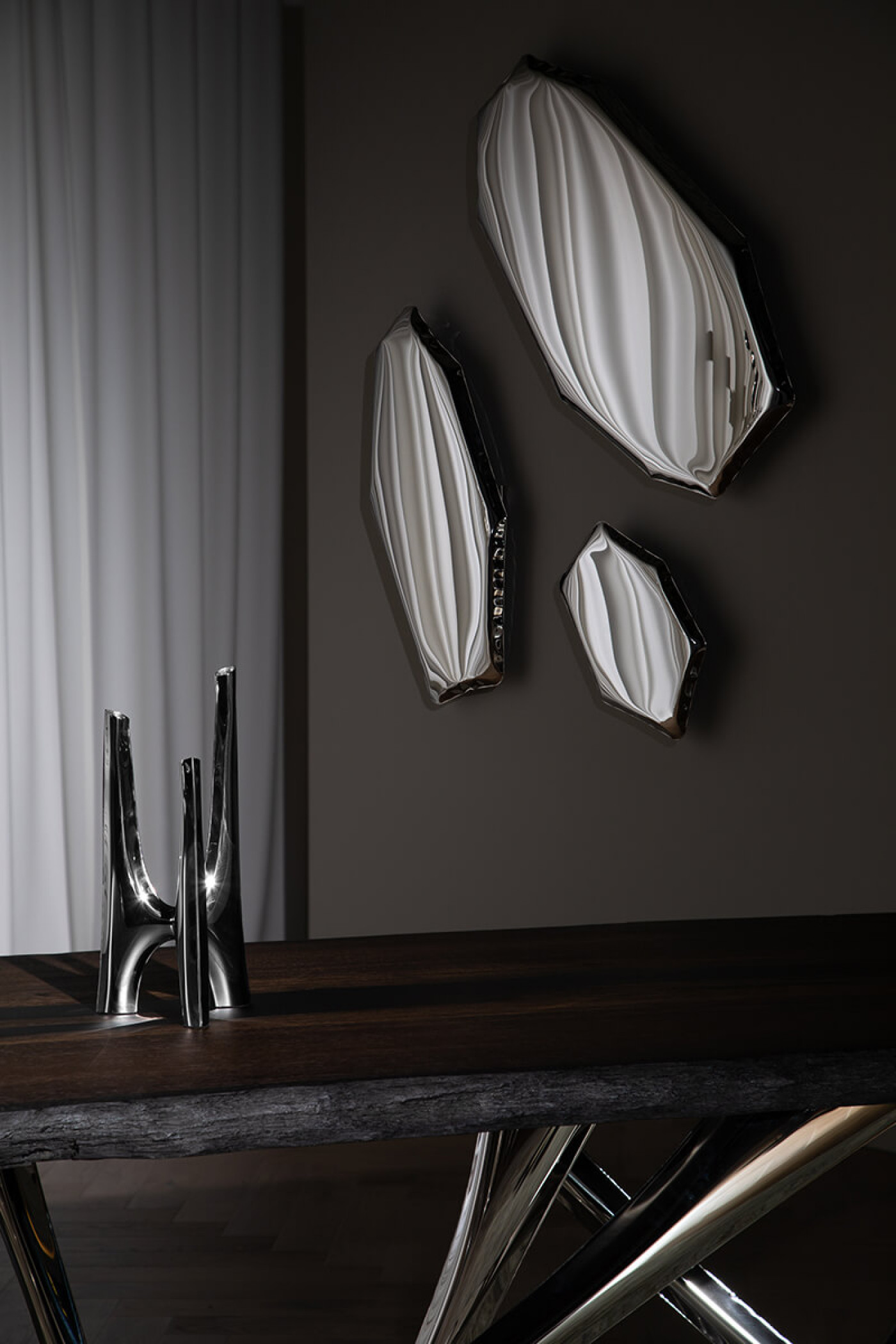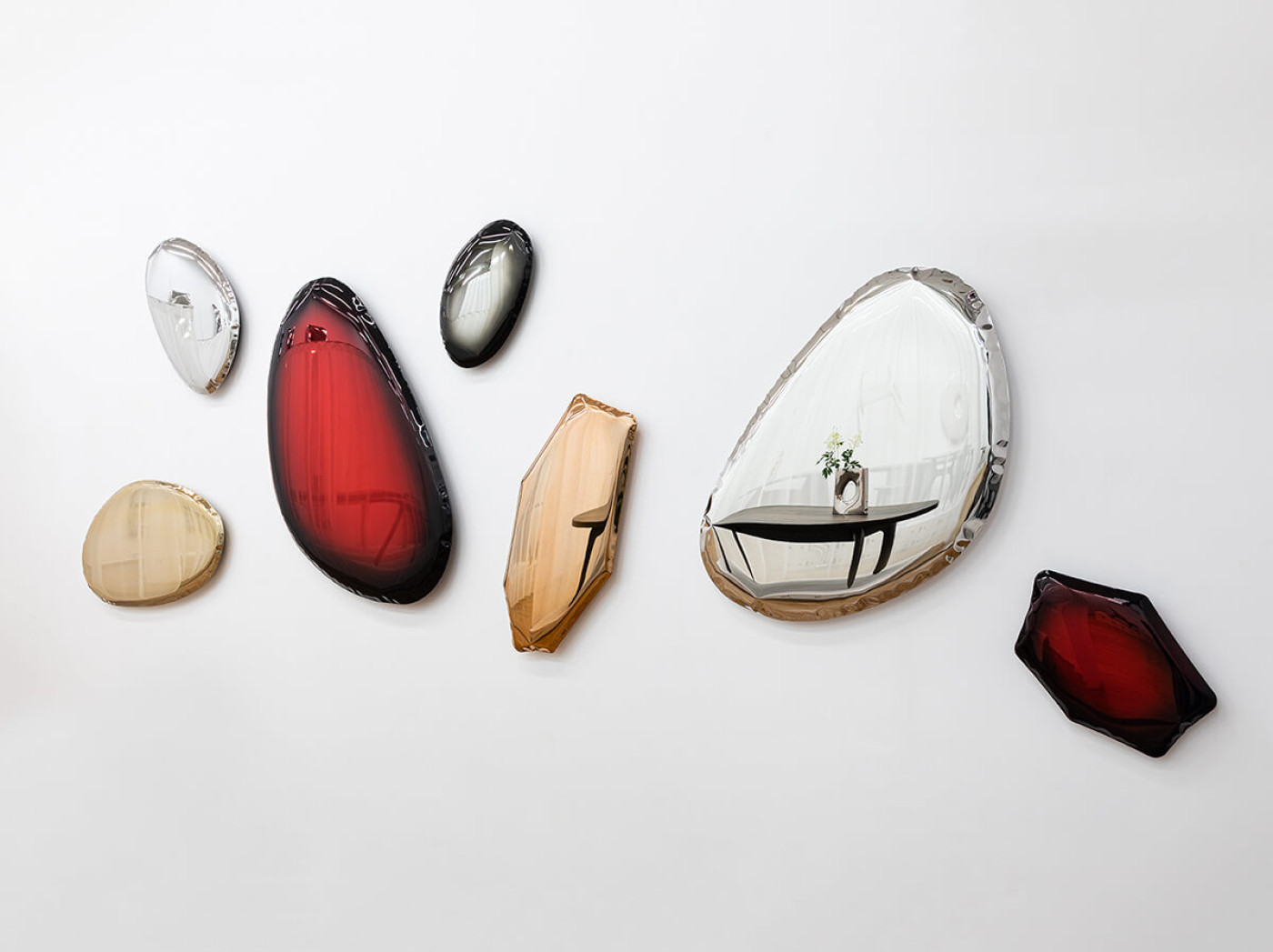 Tafla mirrors are a series of common geometric forms with a sophisticated twist. Their bionic shapes were inspired by drops of water, piles of stones, pieces of wood and shards of rock. They can be arranged in multiple sets that give another dimension to an interior and create a unique story on the wall.
Tafla Q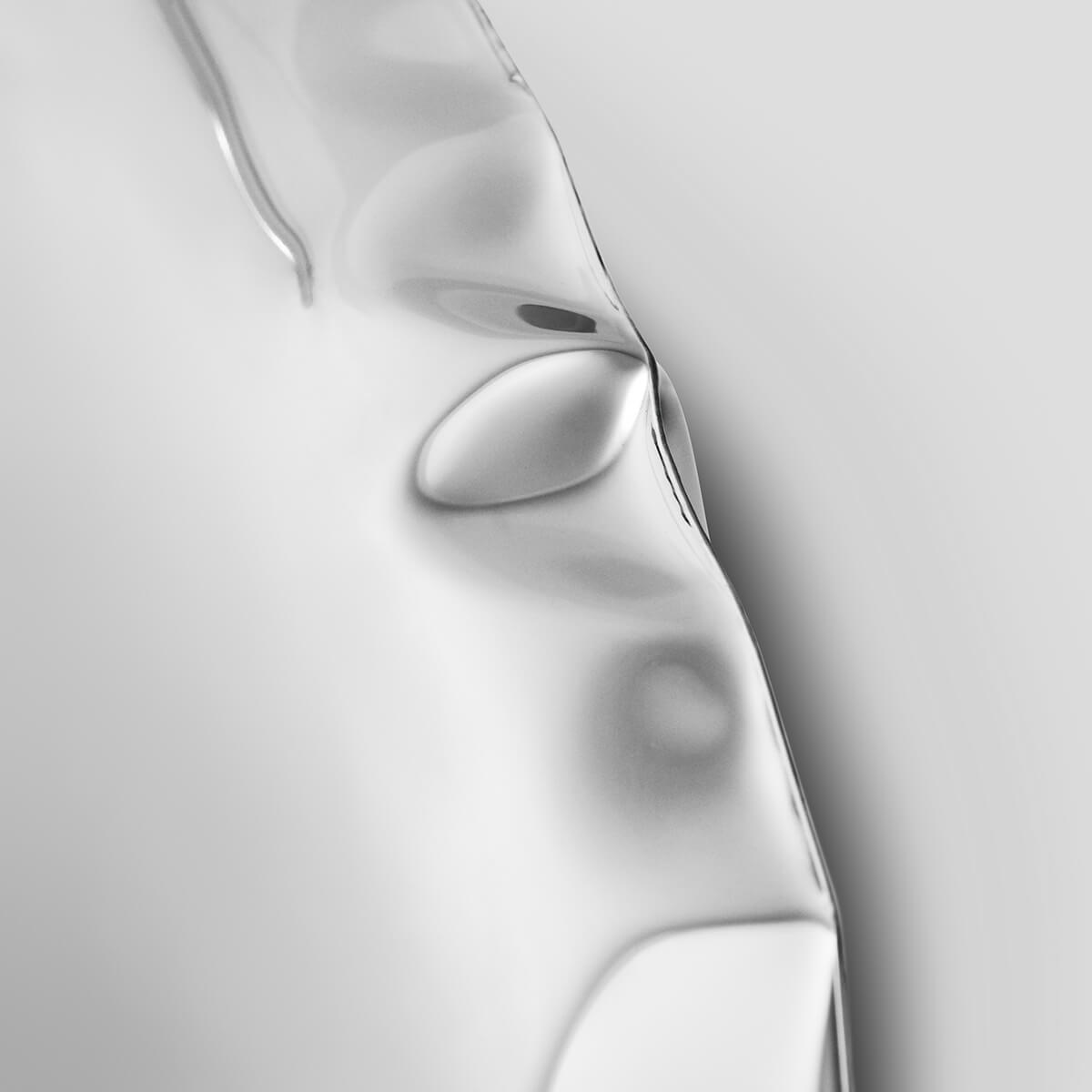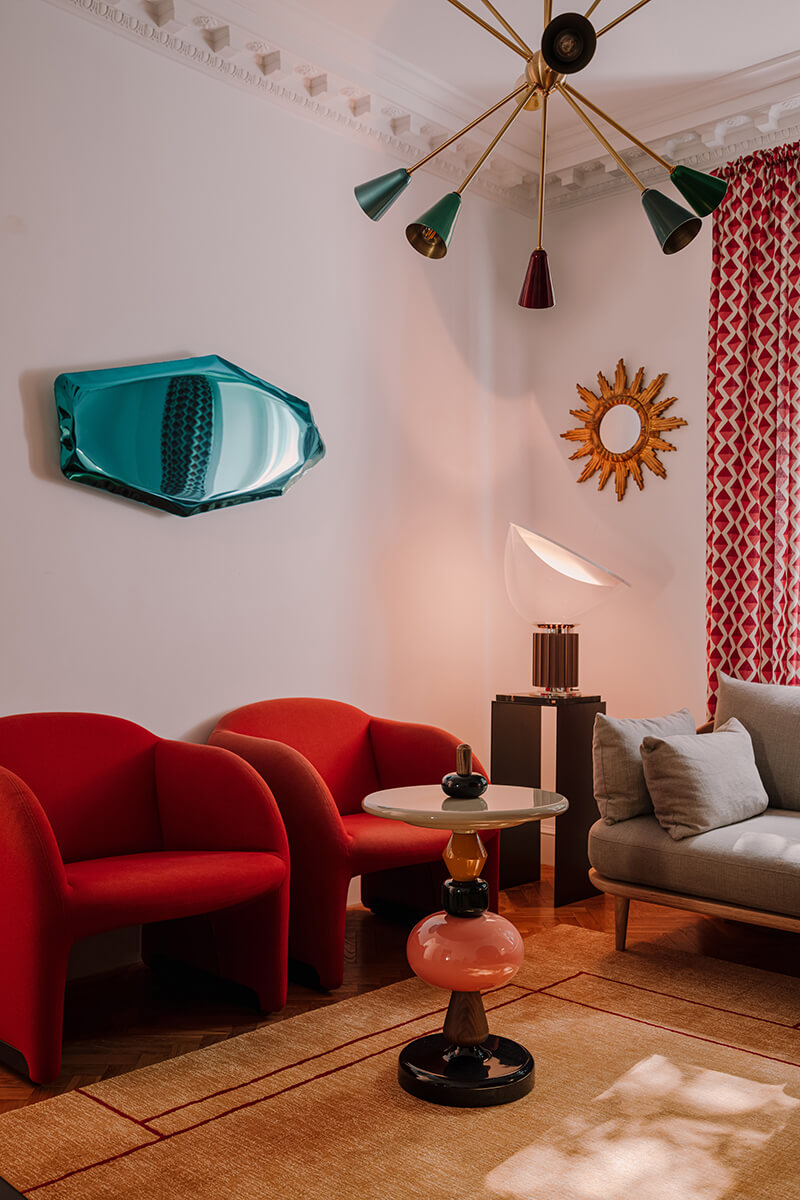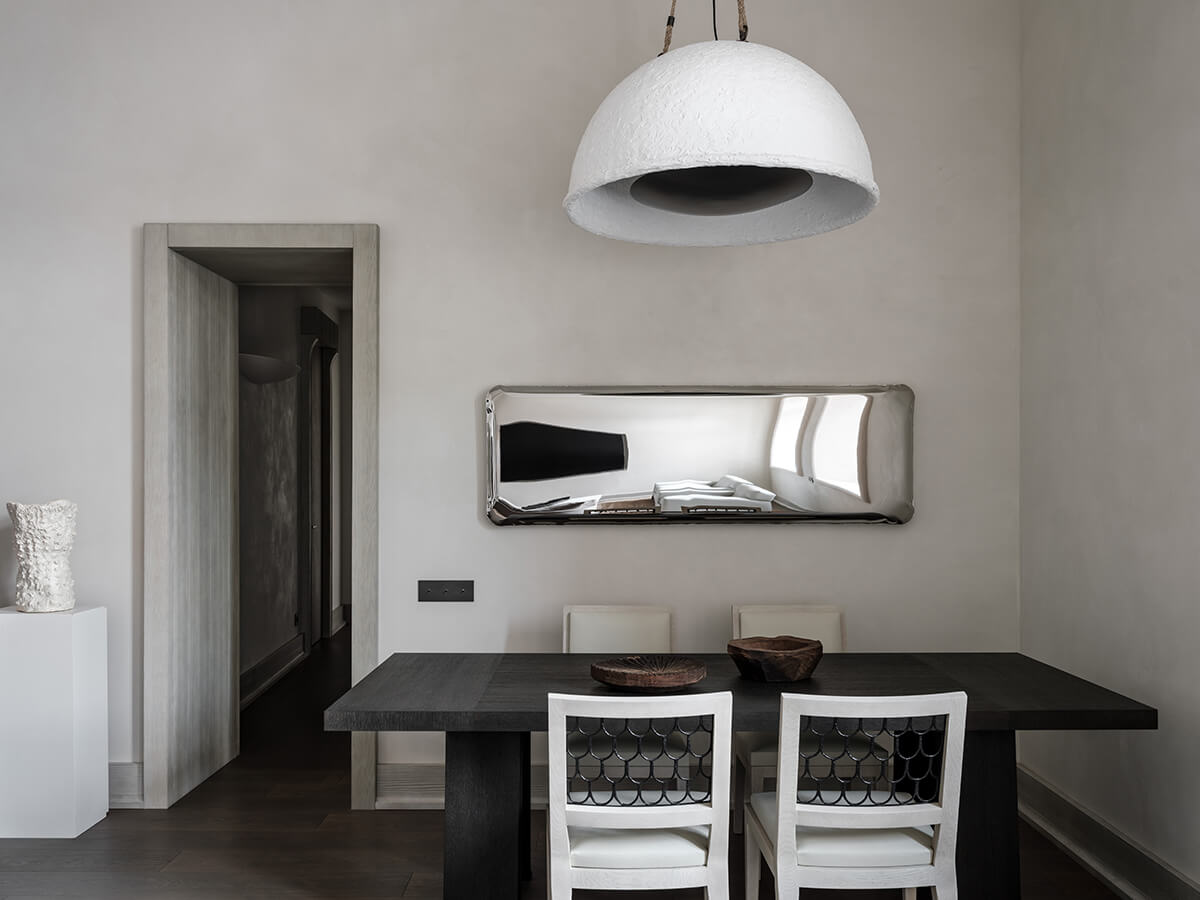 Zieta Studio's "free deformation" process of creation results in Tafla's extravagant elegance, which emphasizes the true nature of metal. The aim was to facilitate a geometric irregularity that exudes calm.
Tafla IQ
TAFLA Mirrors Modular Series Reflective wall sculptures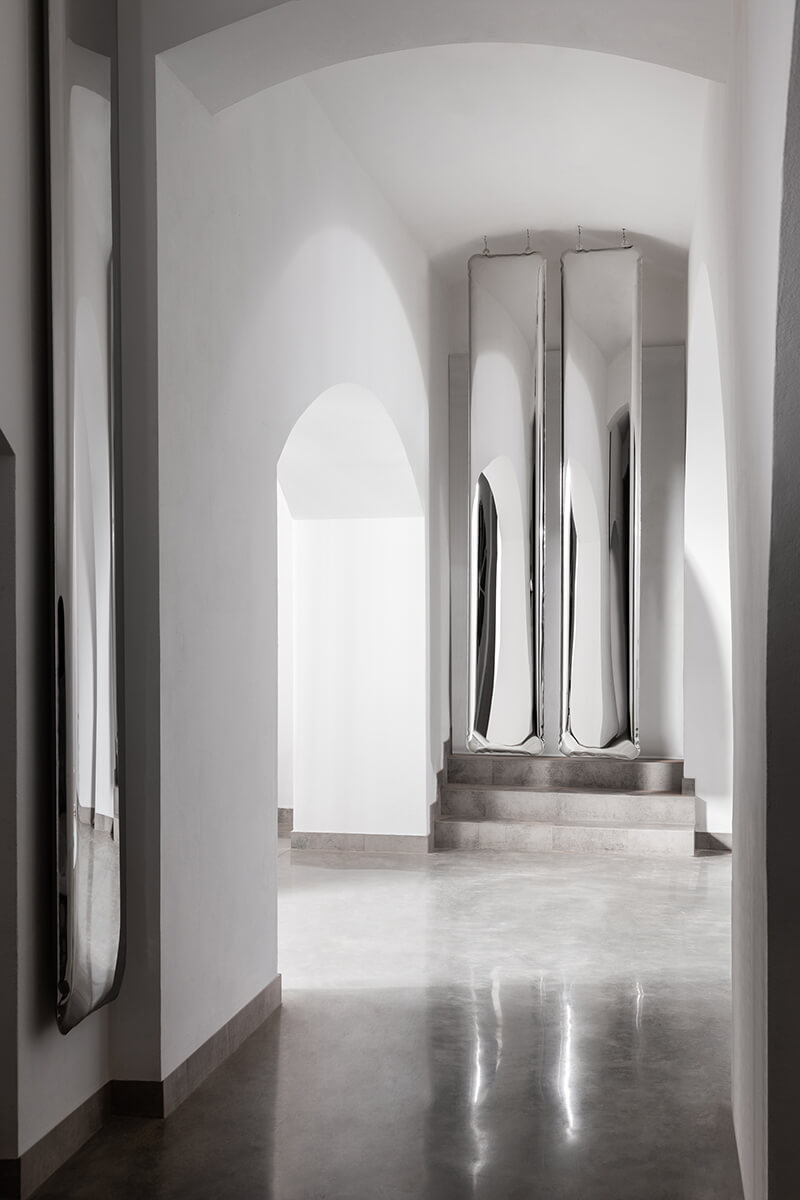 Customization
Customize your order
Coloring
With additional fee Tafla mirror can be painted in any RAL colour of your chosing. Personalized laquered coloring is also possible but it will not be considered as limited.
Engraving
Our products can be enriched with custom engraving, be it dedication or an artwork.
You can see examples of fine cooperation here:
James Jean Collab
→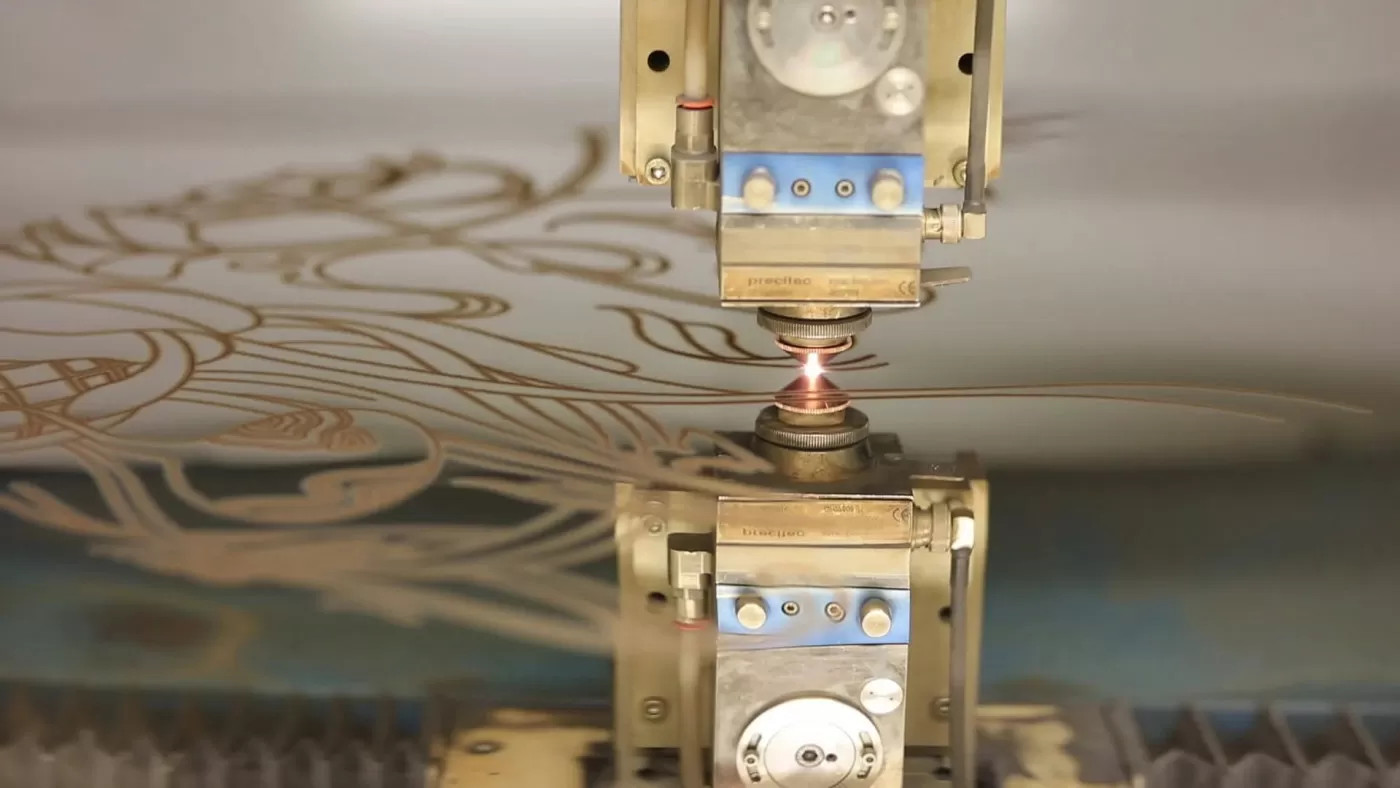 State of art
In collaboration with artists we create unique objects. One of a kind engraving, colorization or even form requires commitment and dedication from all side.
More about possibilities here:
Custom order
→
Commission custom object
Get closer to reflections
Discover our collections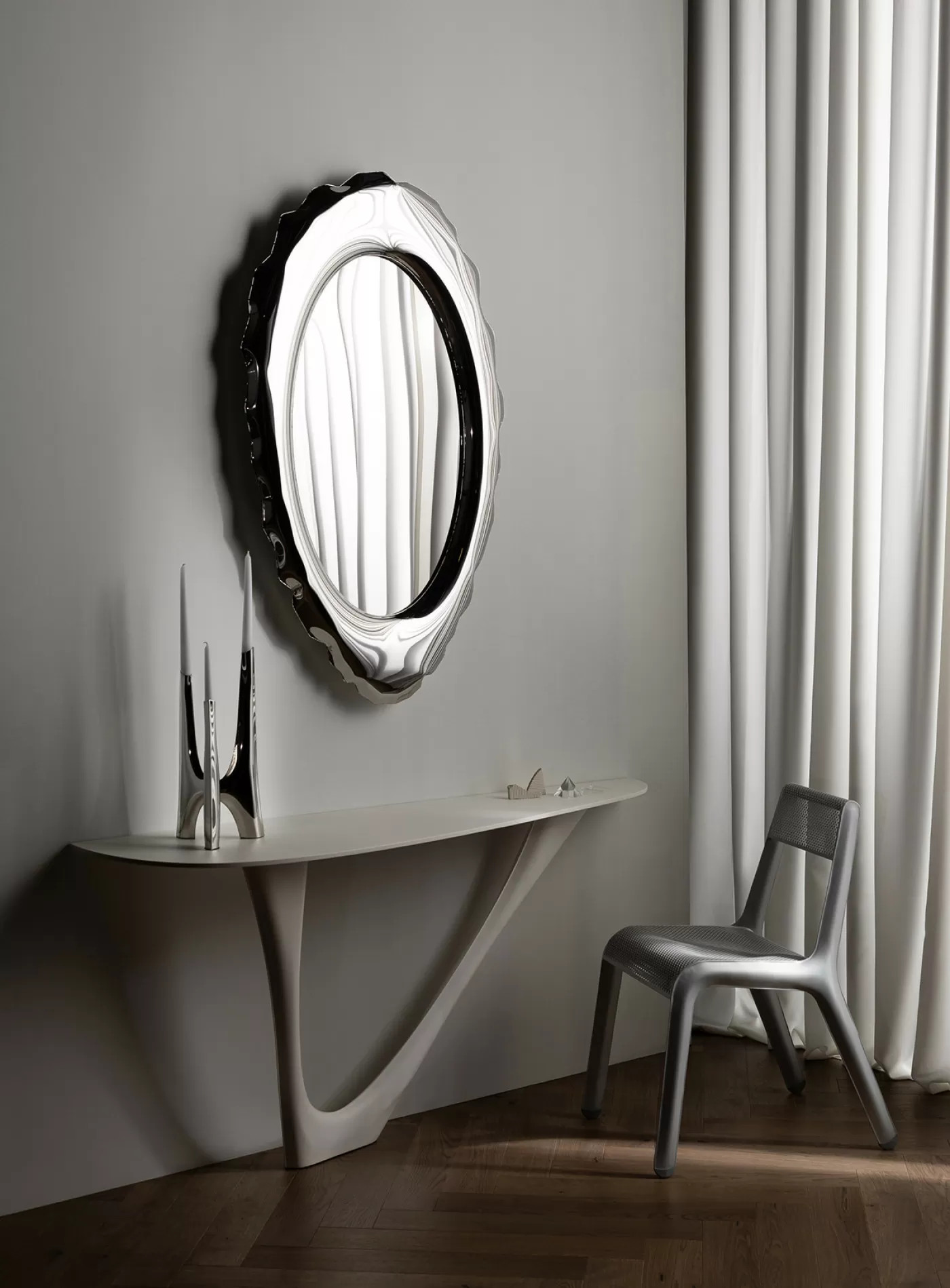 Zieta Collection
The outcome of transdisciplinary design based on experimenting with unique FiDU technology. The Zieta Collection, fresh, new, daring solutions that not only excite but also fire up the imagination, is based on controlled deformation—inflating flat, steel forms with compressed air.
explore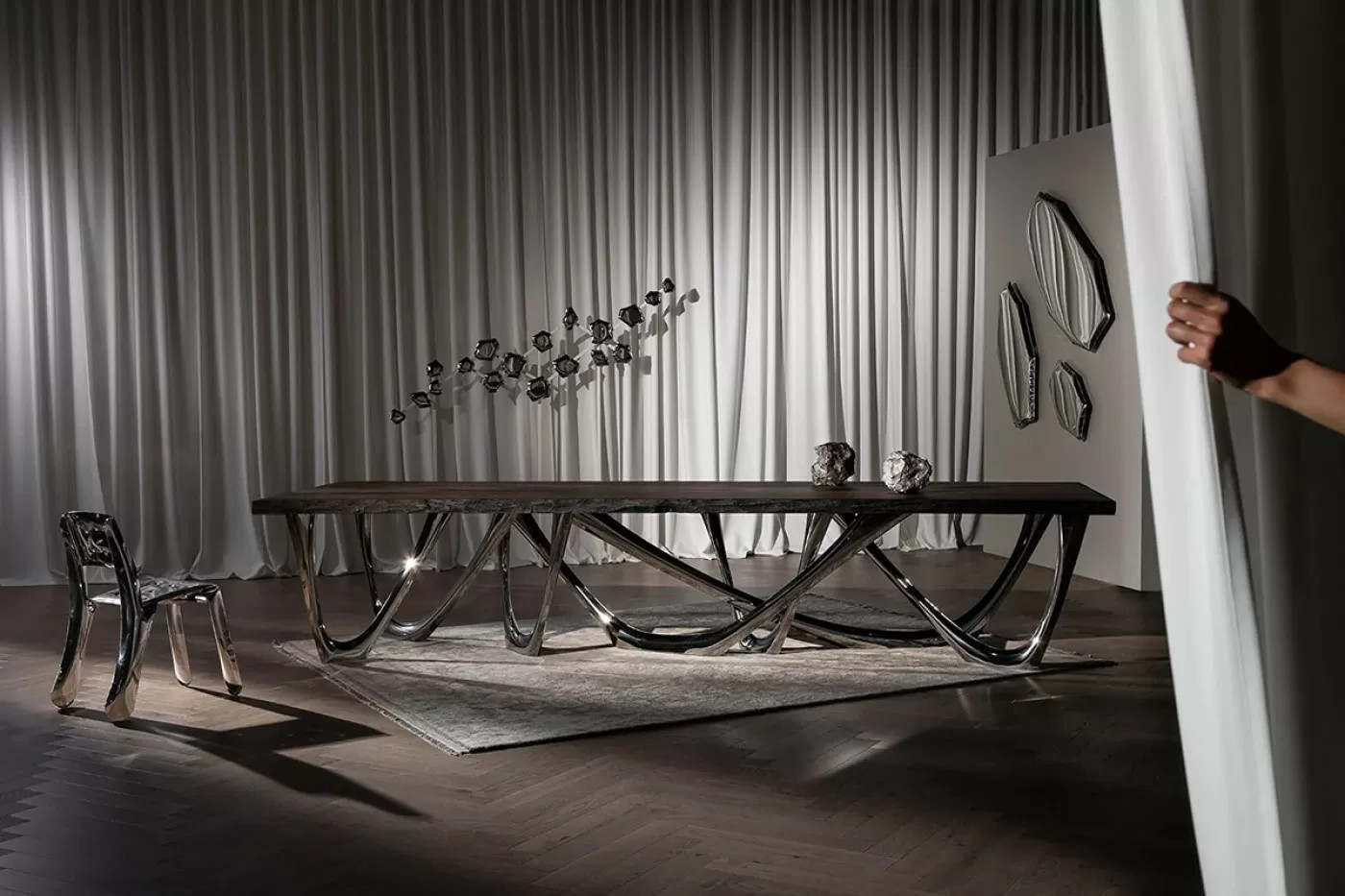 Studio's selection
Complementary choice
Dubai World Trade Centre, UAE