H: 35-85 cm13.8-33.5 inch
Dimensions
Weight: 14.00 kg0.00 lb
Gross dimensions (with packaging)
Height: 82.00 cm32.28 inch
Width: 58.00 cm22.83 inch
Depth: 58.00 cm22.83 inch
Weight: 18.50 kg40.70 lb
Collection Zieta Collection
* weights, shapes and dimensions may vary, this is a characteristic feature of FiDU products
* Parova vase L set include:
Parova vase L35 (Height: 35.00 cm/ 14.17 inch; Width: 24.00 cm/9.45 inch; Depth: 17.00 cm/6.69 inch)
Parova vase L60 (Height: 60.00 cm/23.62 inch; Width: 22.00 cm/8.66 inch; Depth: 20.00 cm/7.87 inch)
Parova vase L85 (Height: 85.00 cm/33.46 inch; Width: 19.00 cm/7.48 inch; Depth: 13.00 cm/5.12 inch)


The colours visible on the screen may be presented differently depending on your monitor settings and screen resolution. Therefore we cannot guarantee an exact match between the colours you see on the screen and the colours of the actual products.
Convexity and sharp cuts
The PAROVA vase maintains a glossy dialogue between convexity and sharp cuts. The combination of those two narratives leads to a simple conclusion: functionality. The PAROVA vase is an addition to modern interiors and performs a supporting role in flower exposition. It is heavy enough to live up to the most ambitious visions of florists, but at the same time so non-invasive that it challenges the creators to give it various additional meanings.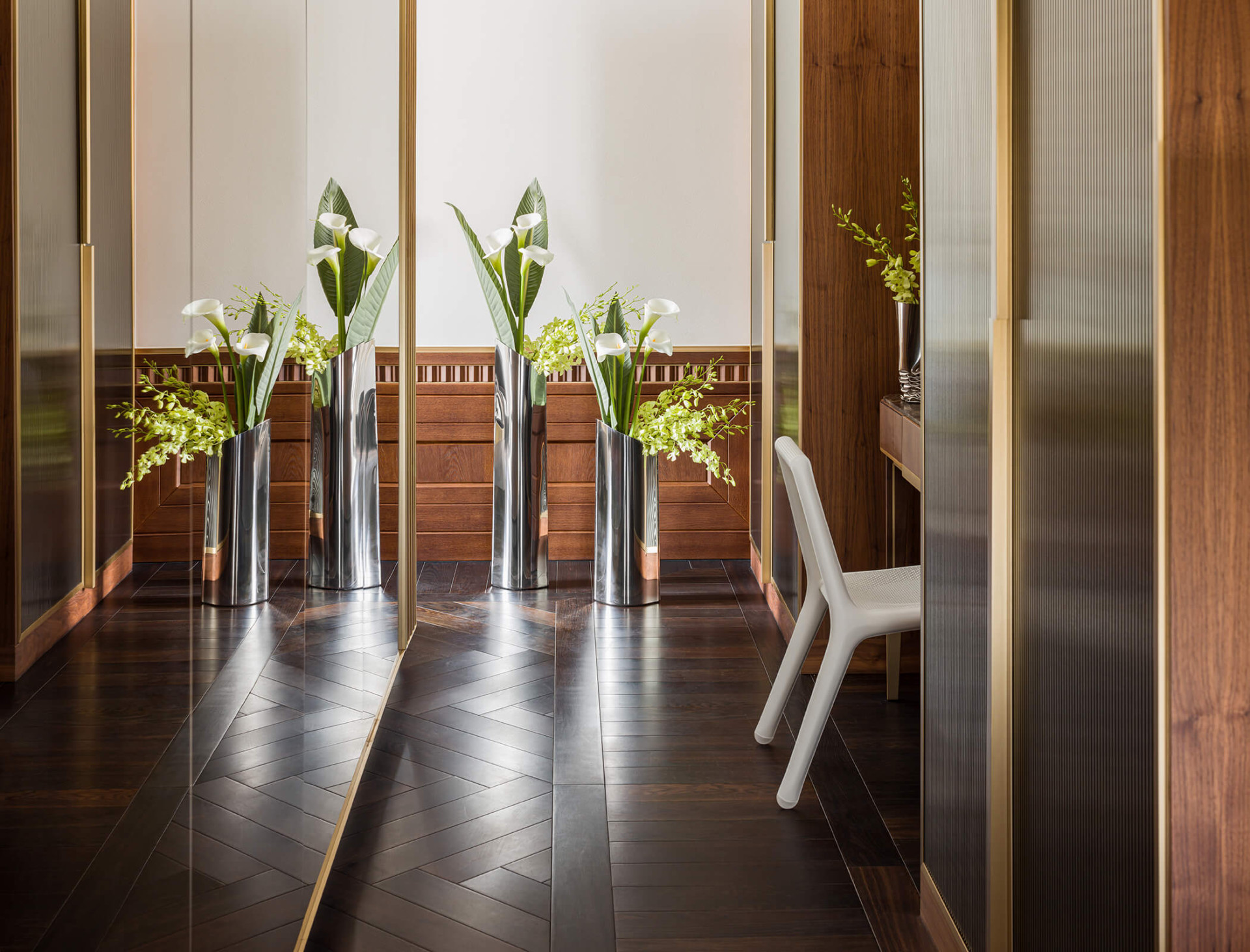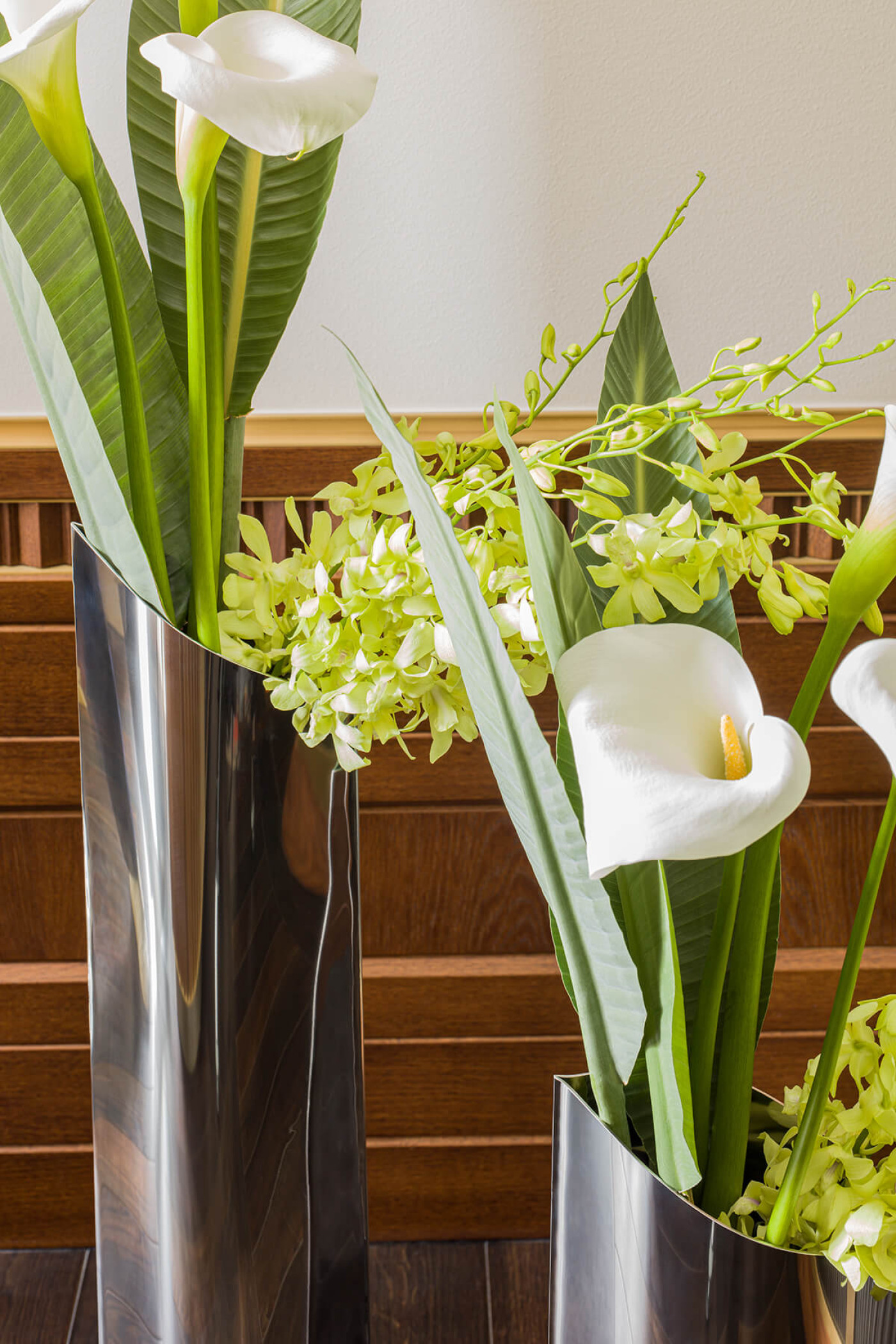 PAROVA's unobvious narrative
A detail is what makes interiors complete. In the Zieta Studio team, we believe that seemingly mundane objects can complete the story concealed in space. Following this narrative, we have created the PAROVA vase, which boldly stands out as a guard of simplicity made of stainless steel (Inox).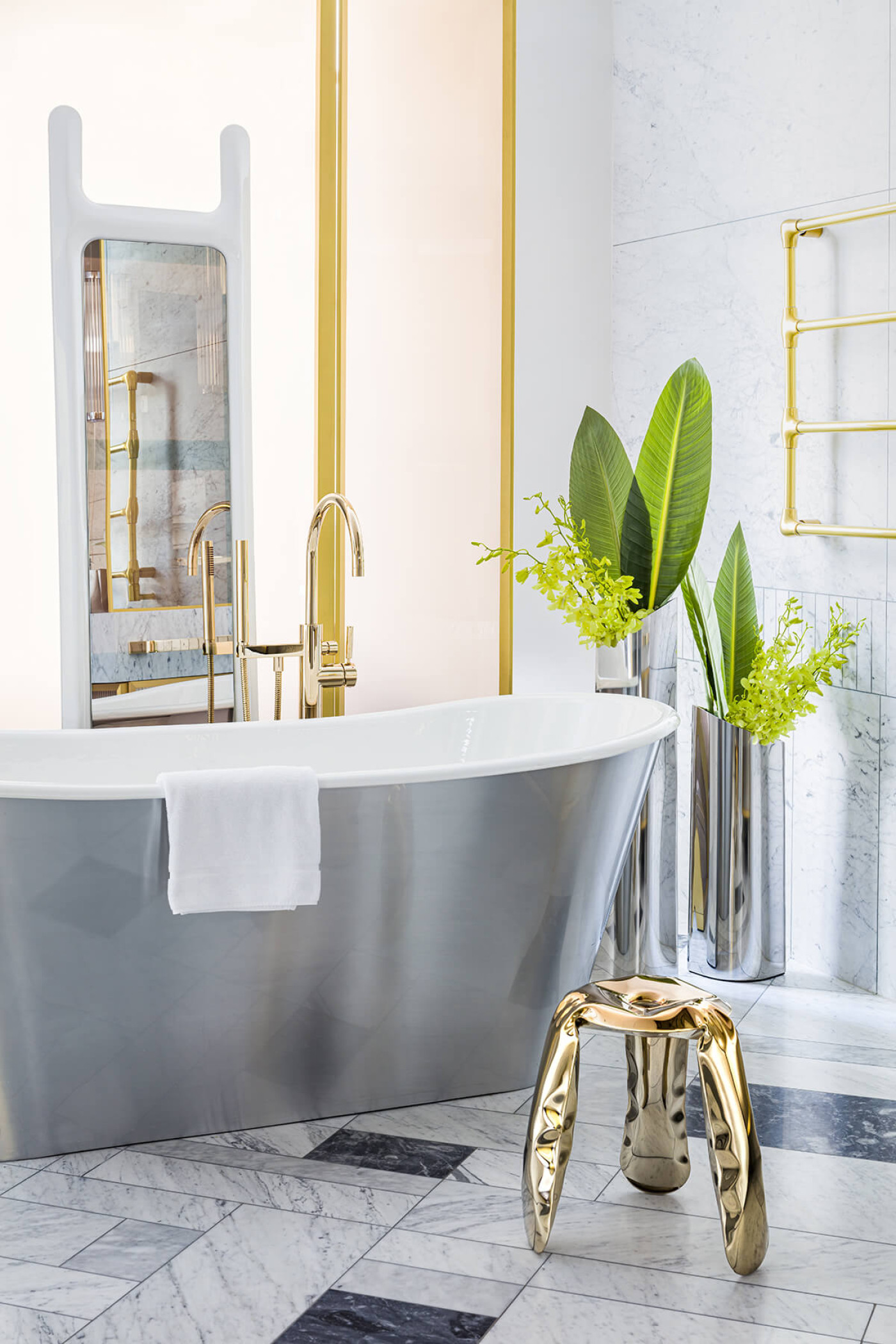 The faithfulness of Zieta Studio's relationship with the constant transformation of metal results in the artistic act of creating a fundamental belief in the freedom of the material to self-determination. The object acts in its own manner, maintaining a natural glowing beauty whose curved surface reflects the surroundings. PAROVA vases, as one of those objects, have the immanent potential of reflecting the nature that encircles or even fulfils it.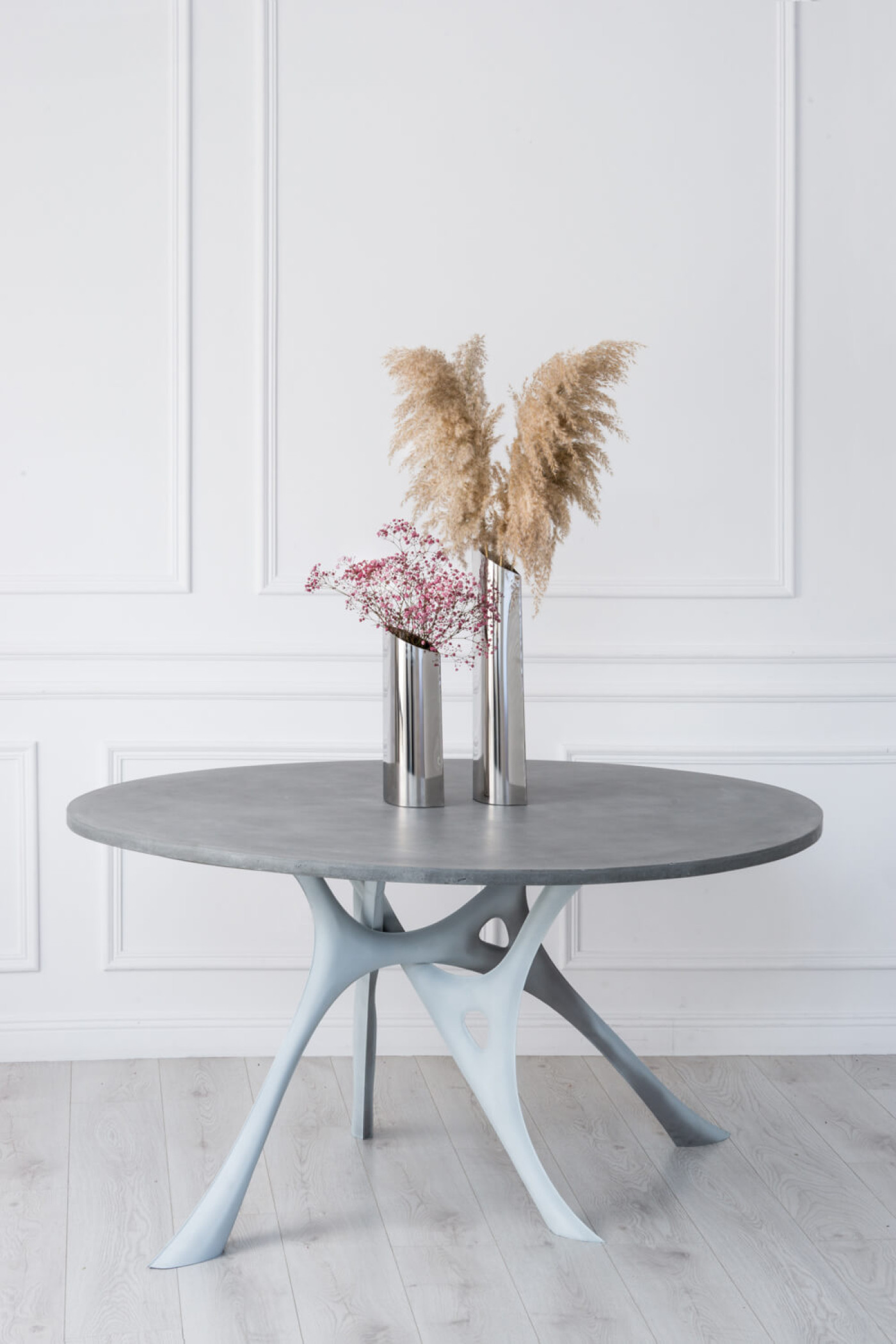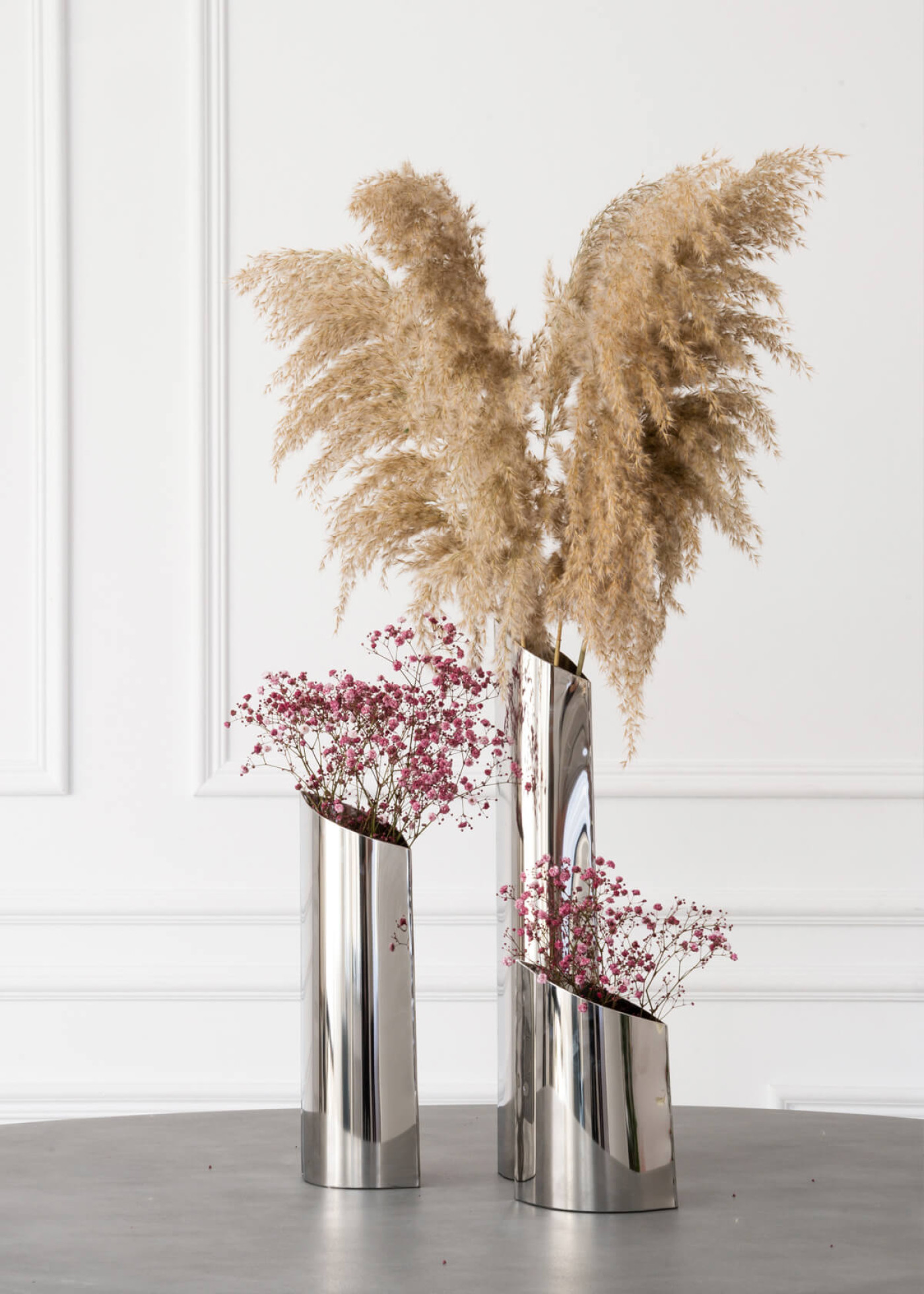 Parova Tables
It is a continuation of the series of PAROVA objects with the characteristic geometric basis of monoliths. The optically massive, tube-like legs are hollow inside. PAROVA objects, thanks to their expressive form, are modern sculptures and functional interior elements.
Read more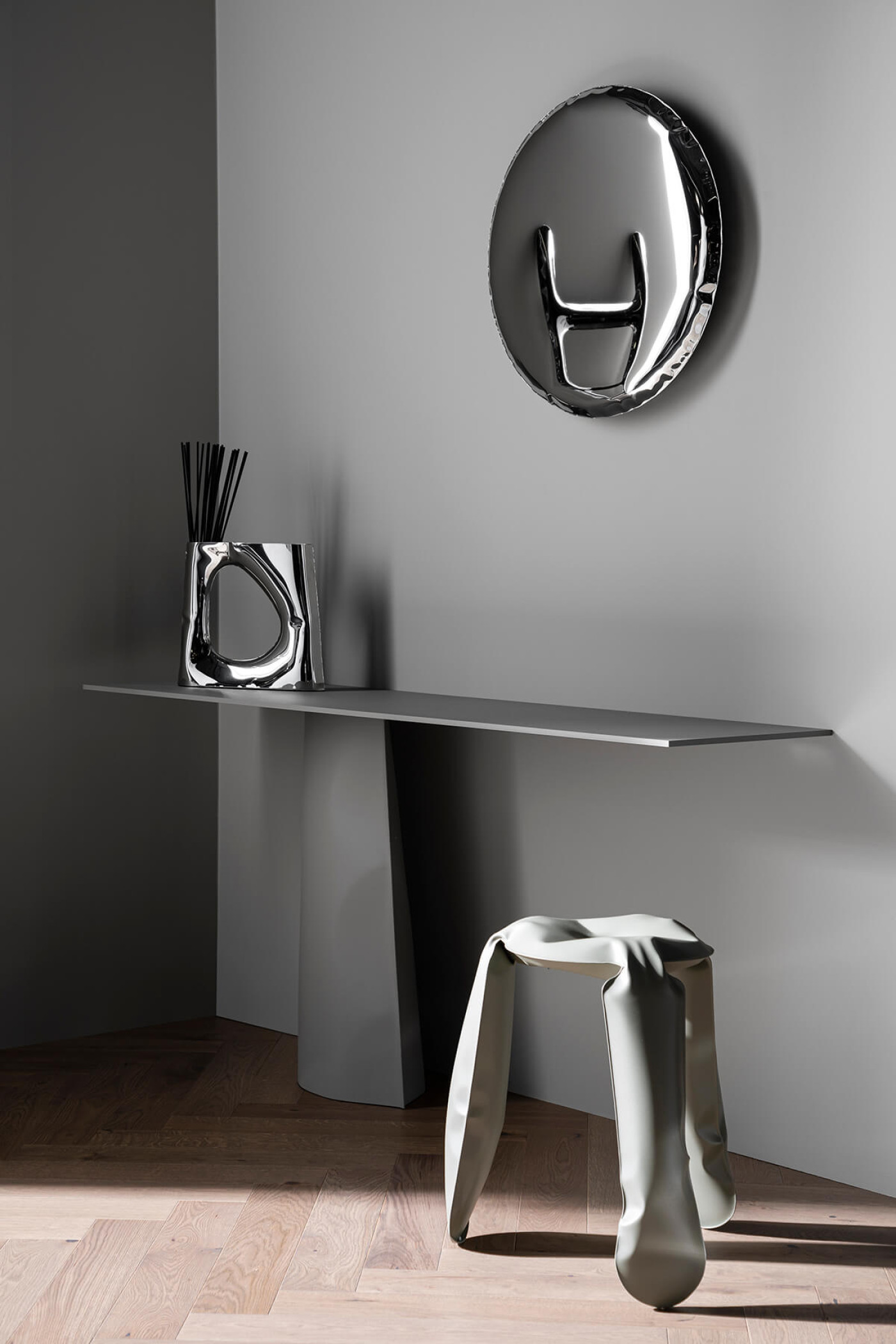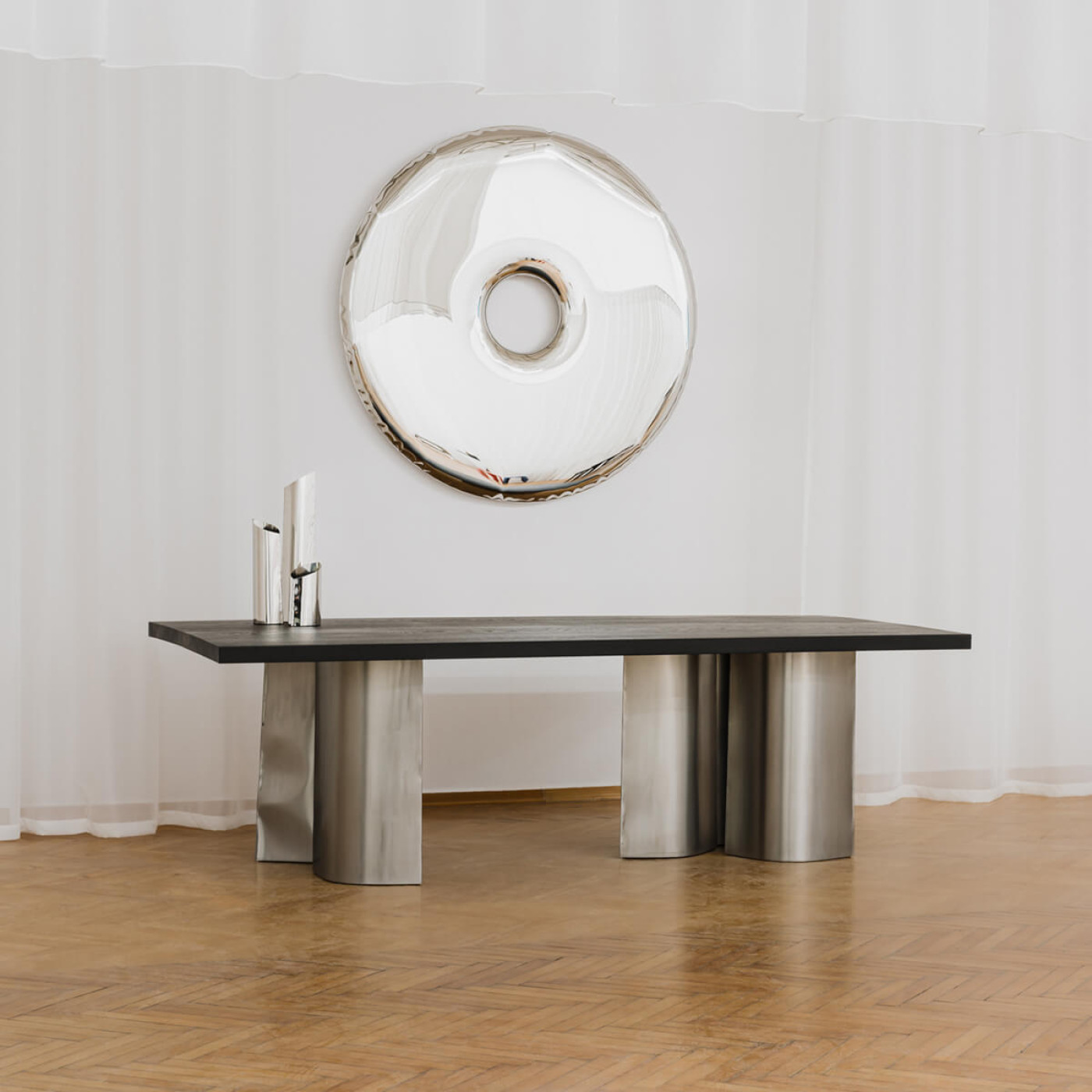 PAROVA COFFEE TABLES as a set have a simple but lively form, reminiscent of a plant organism suited to the terrain. Independent, but it attracts attention by combining a strong table leg with a light top.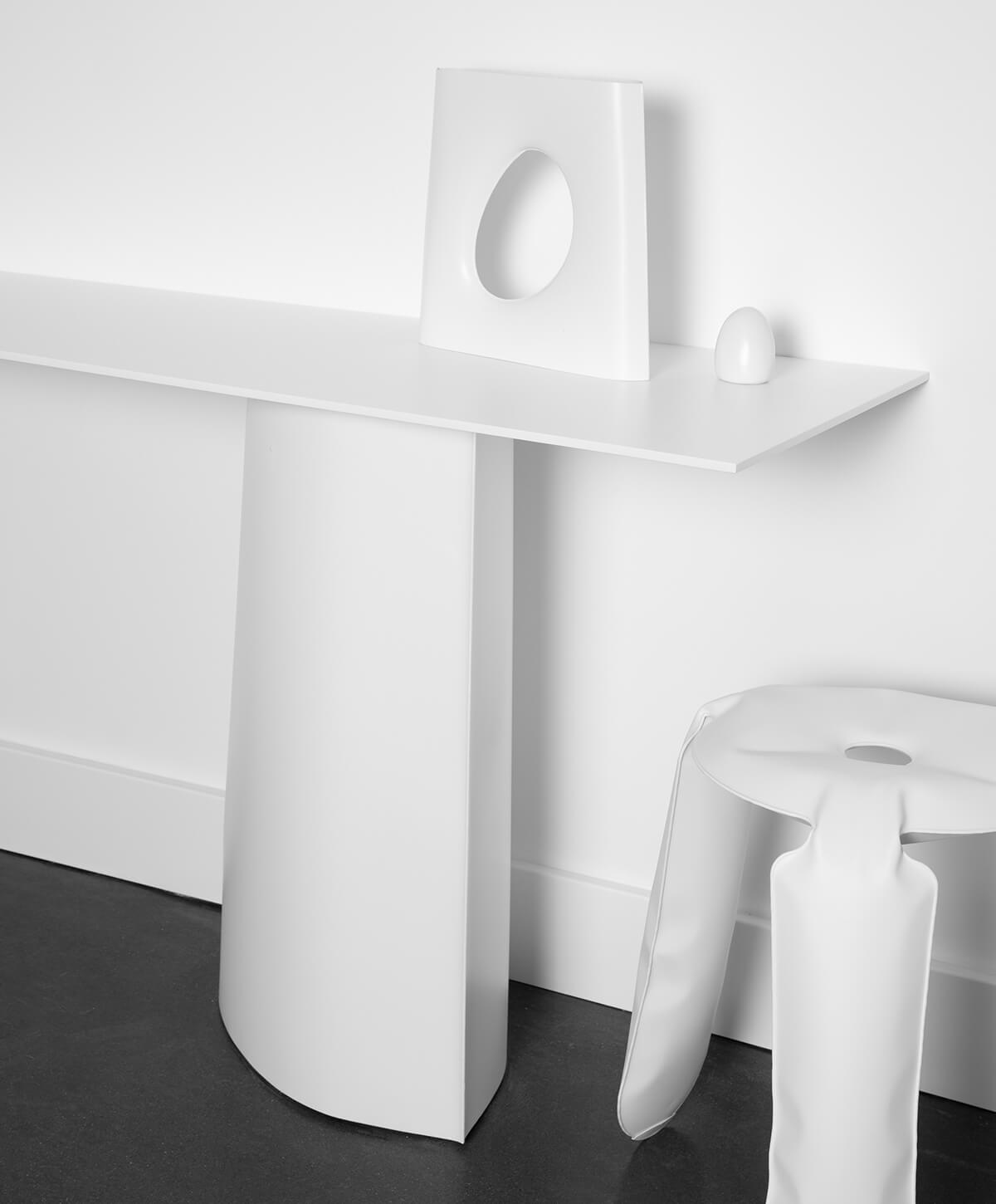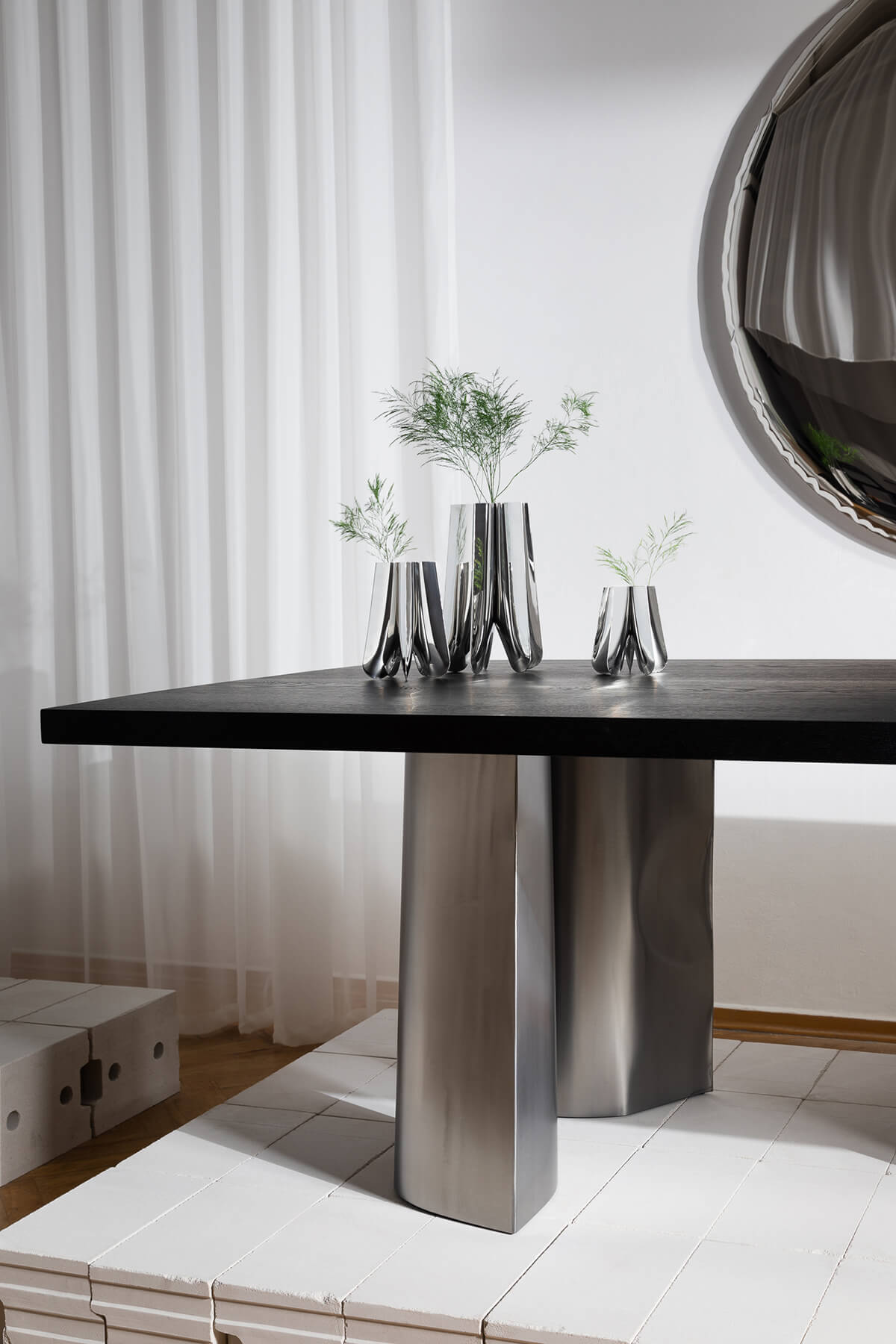 Parova Console
The PAROVA CONSOLE is an object defined by its characteristic solid cylindrical base. It merges two opposites: cold steel and warm wood. The powder-coated or polished steel is combined with personalized tabletops, forming an object that decorates and elevates charismatic interiors. It is distinguished by a solid base with a sculptural, organic character.
Read more
Get closer to reflections
Discover Our Collections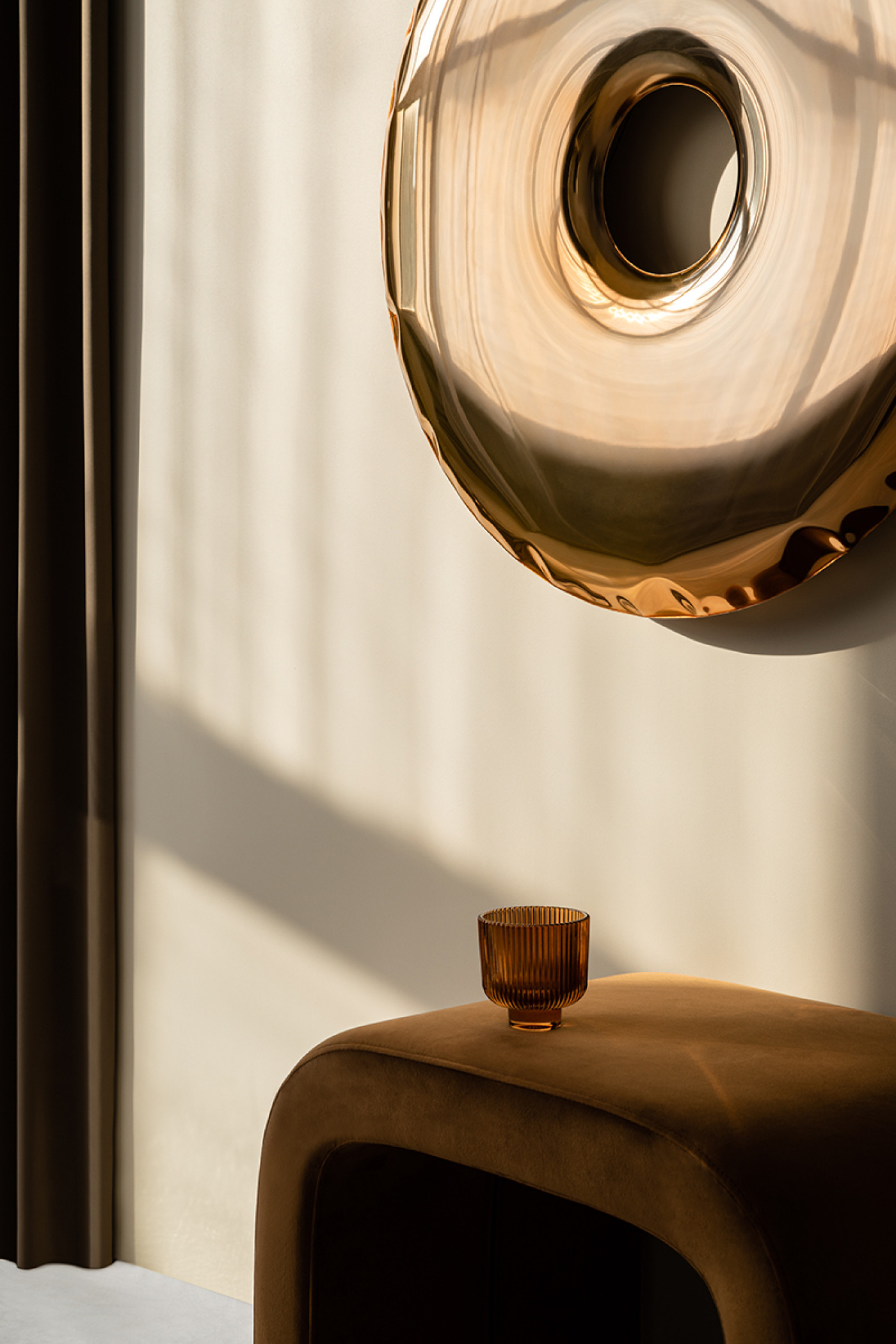 Aurum Collection
The Aurum Collection is the outcome of Zieta's experiment with lacquered steel. The polished Inox surface is coated with a semi-transparent lacquer, which covers the object and at the same time uncovers its natural beauty.
explore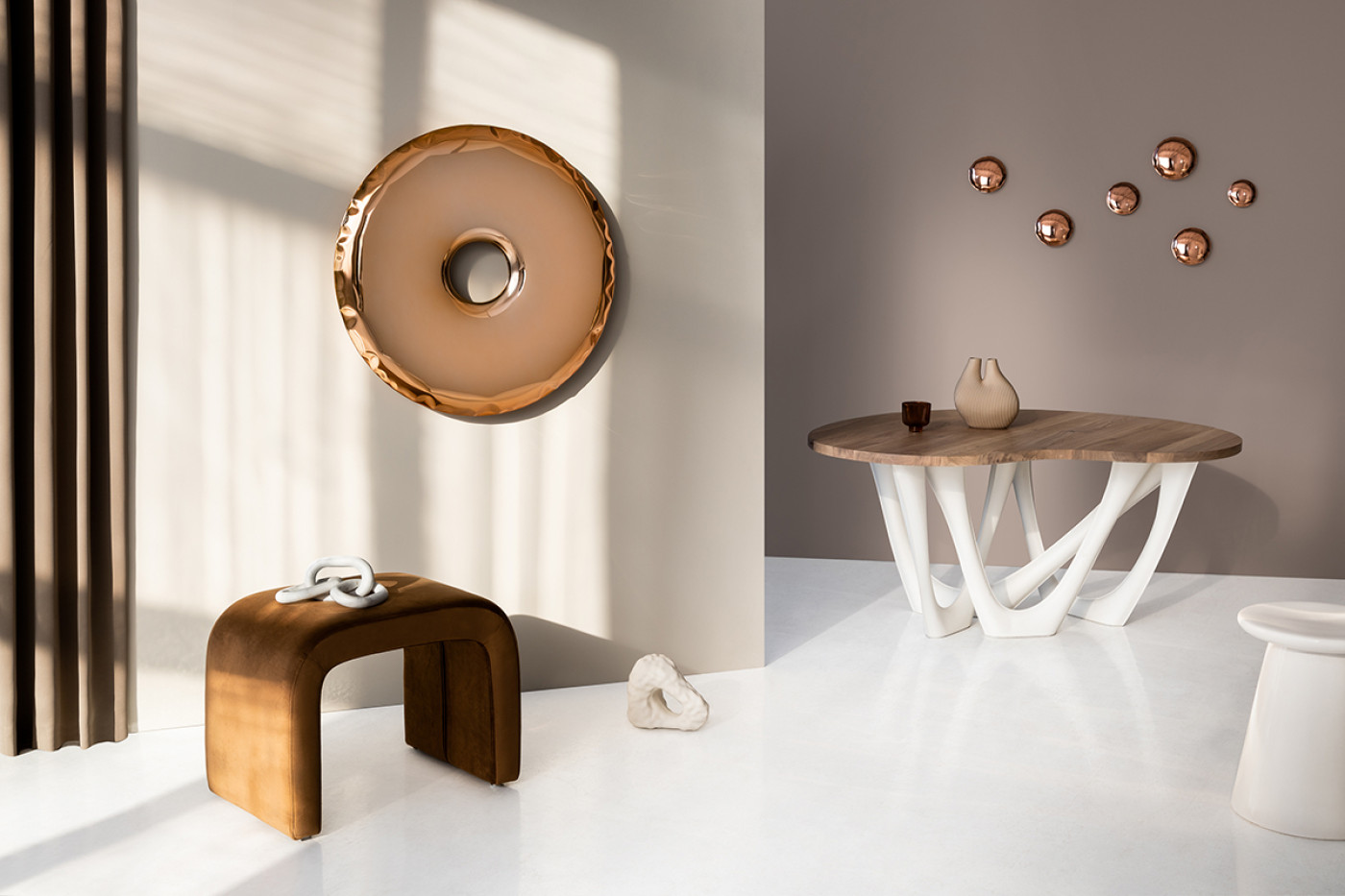 Studio's selection
Complementary choice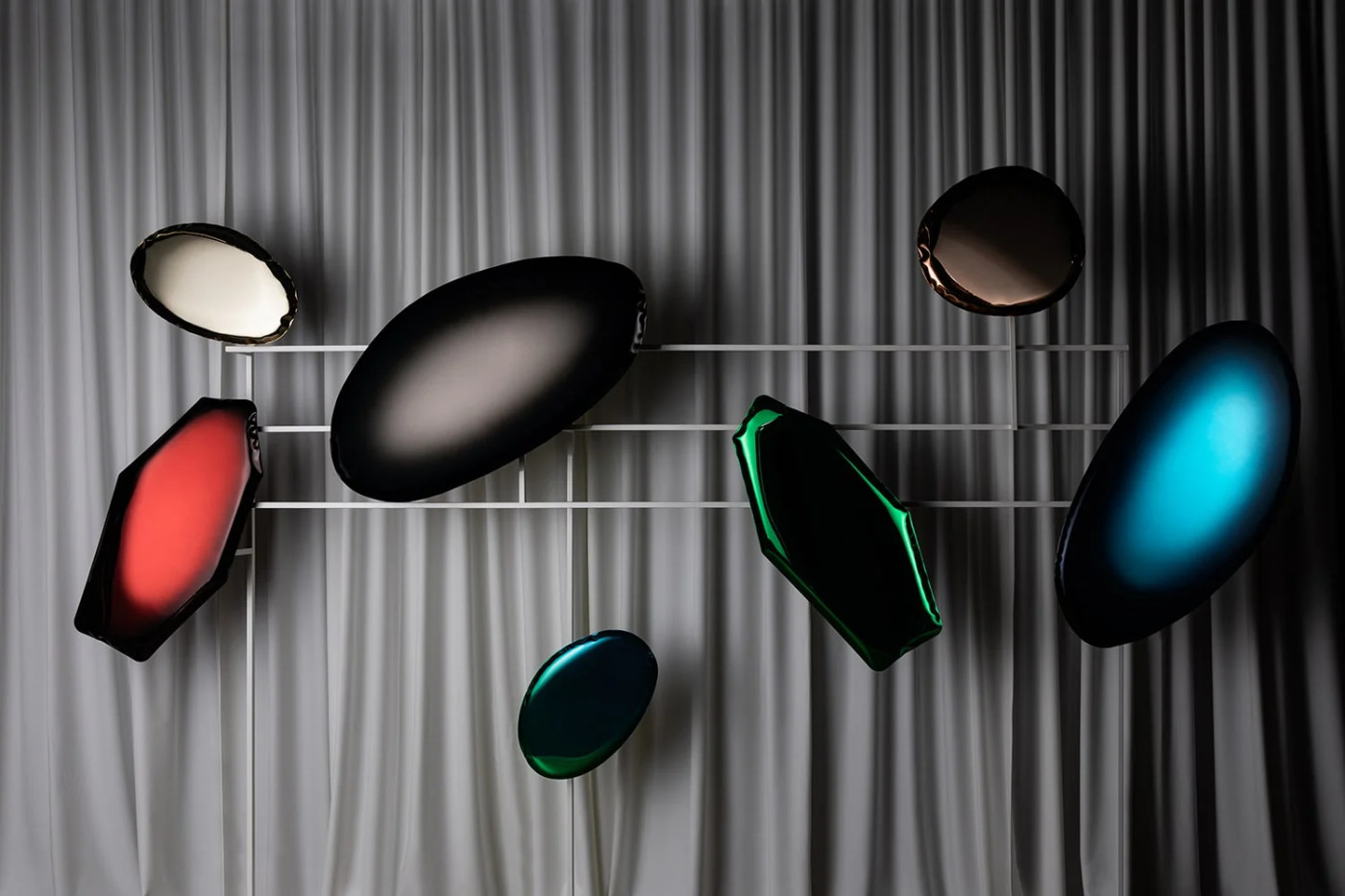 Dubai World Trade Centre, UAE