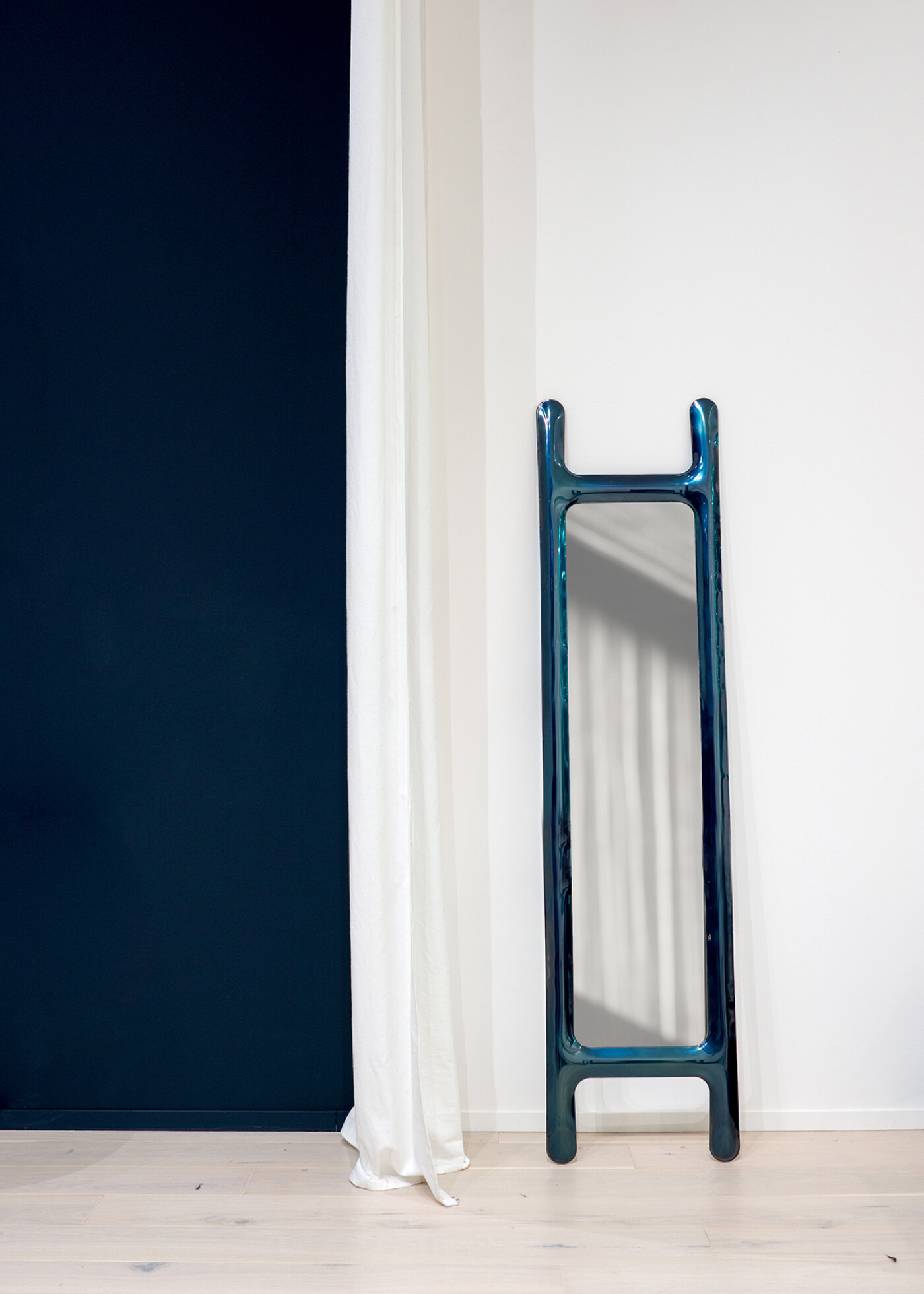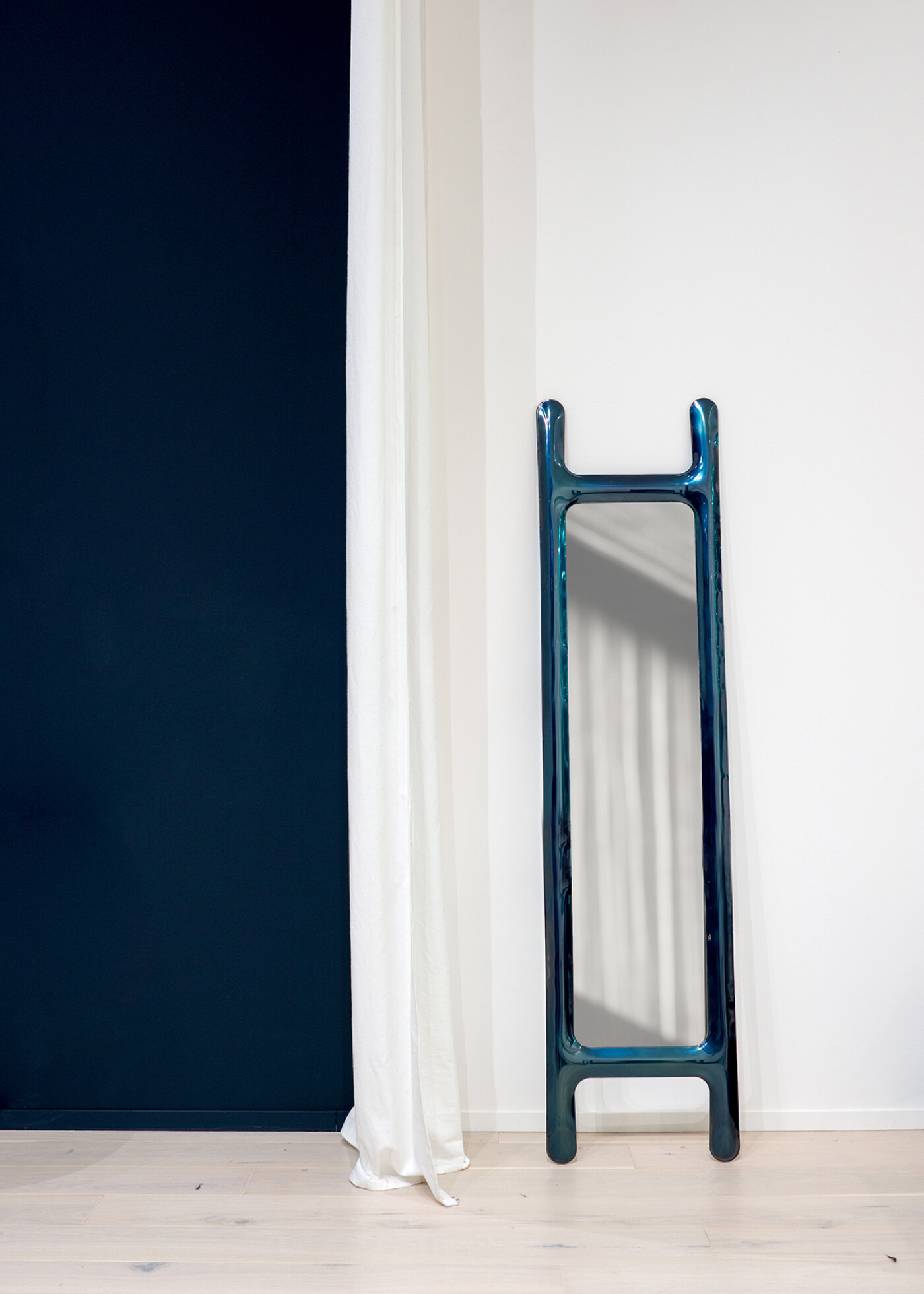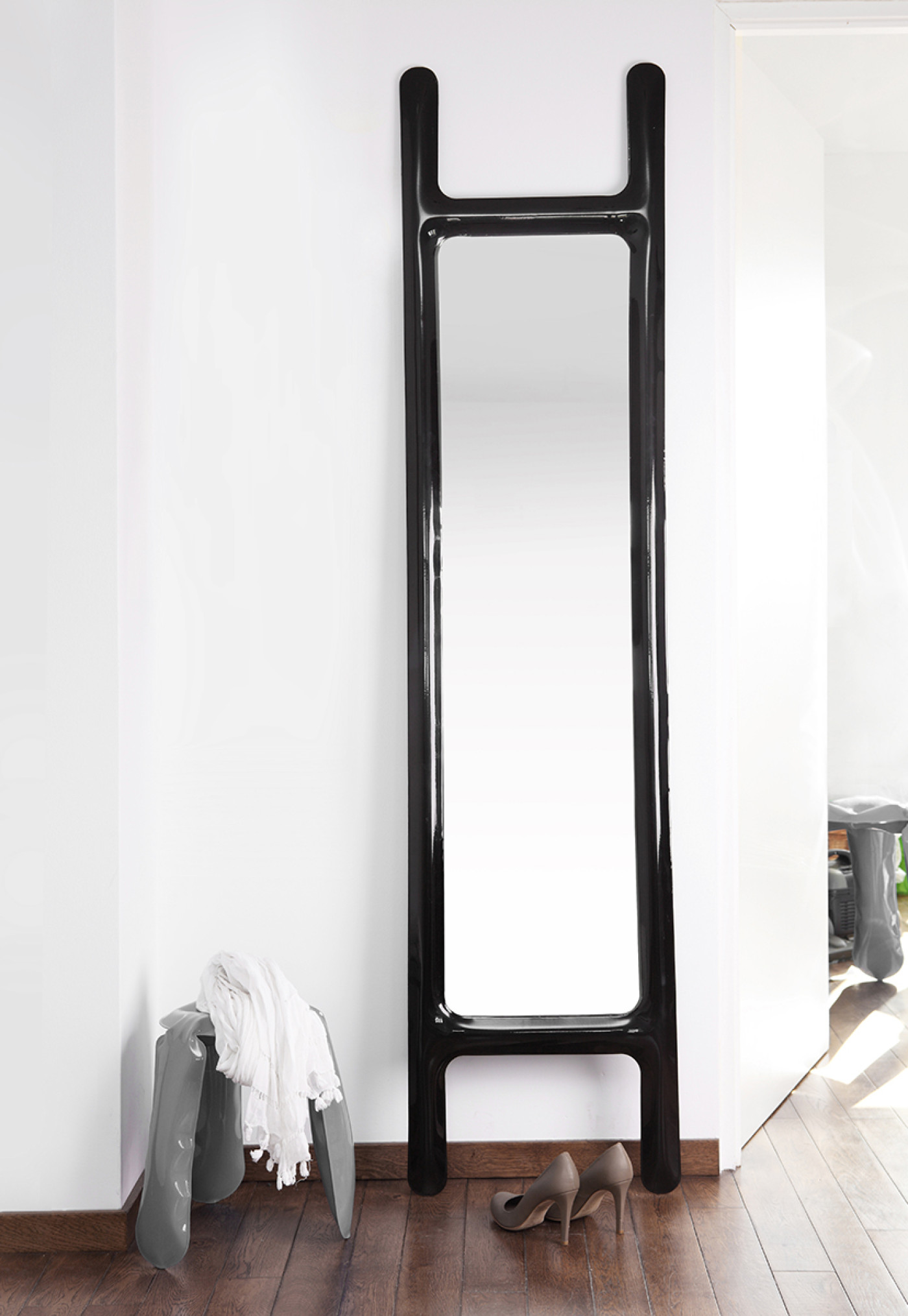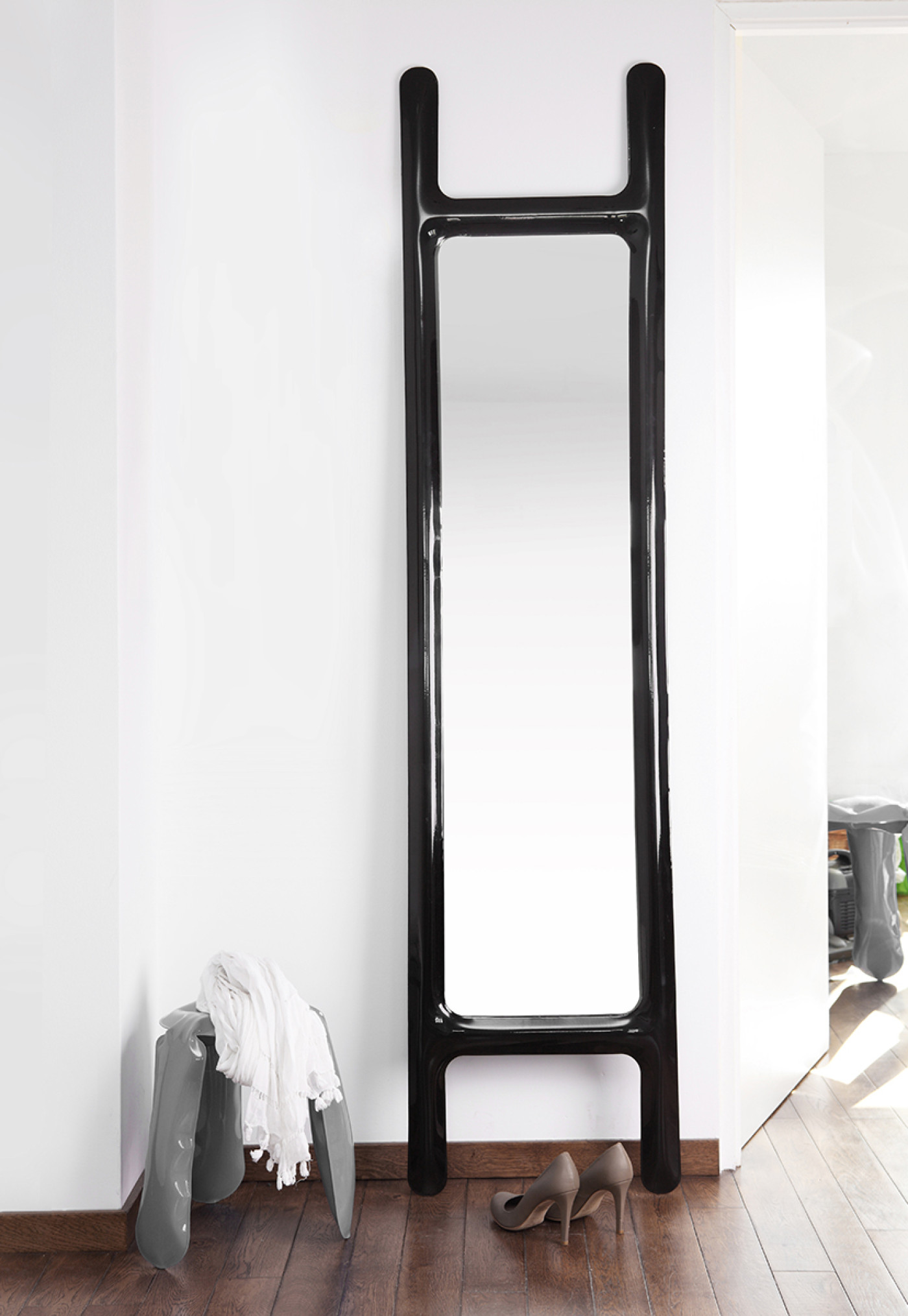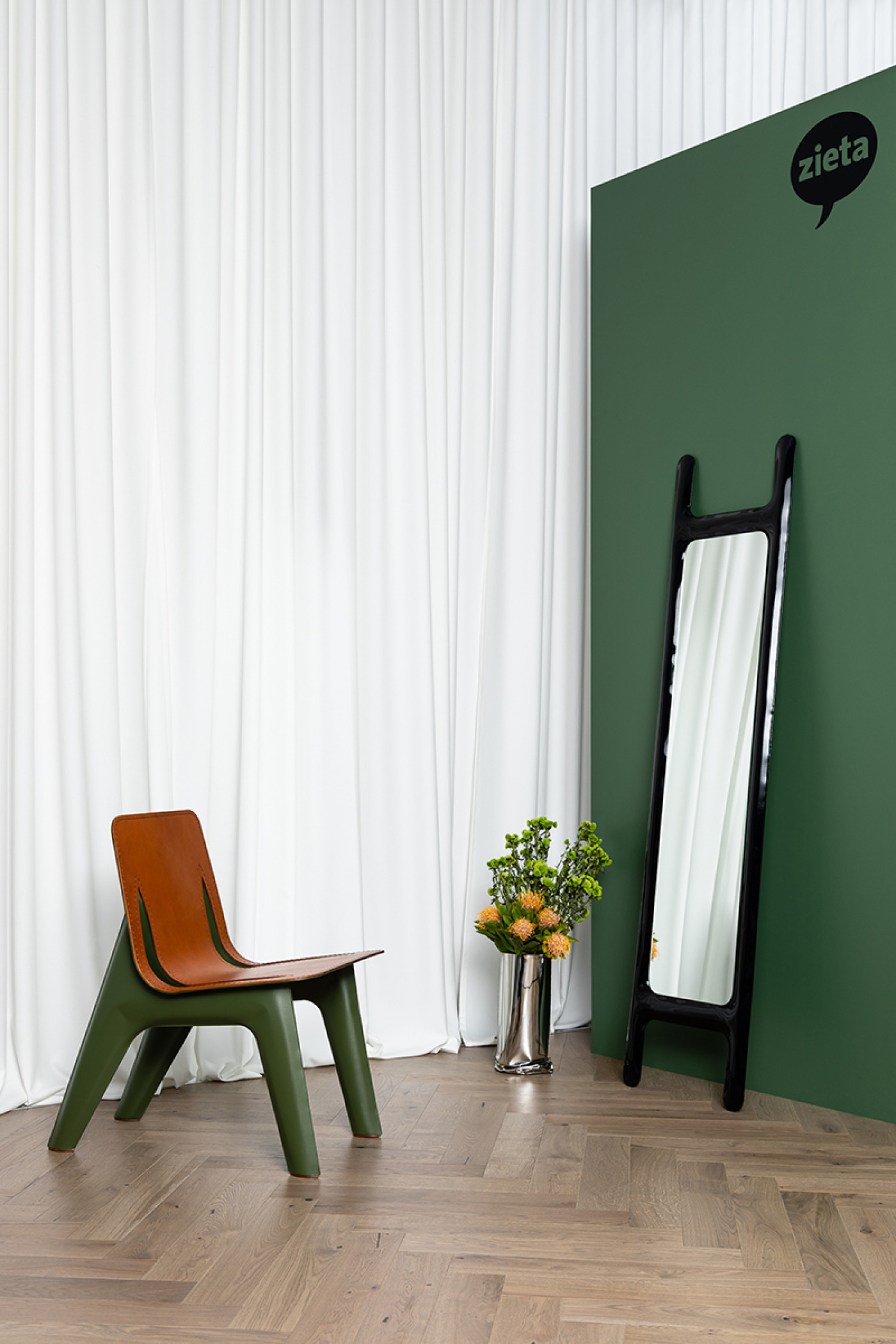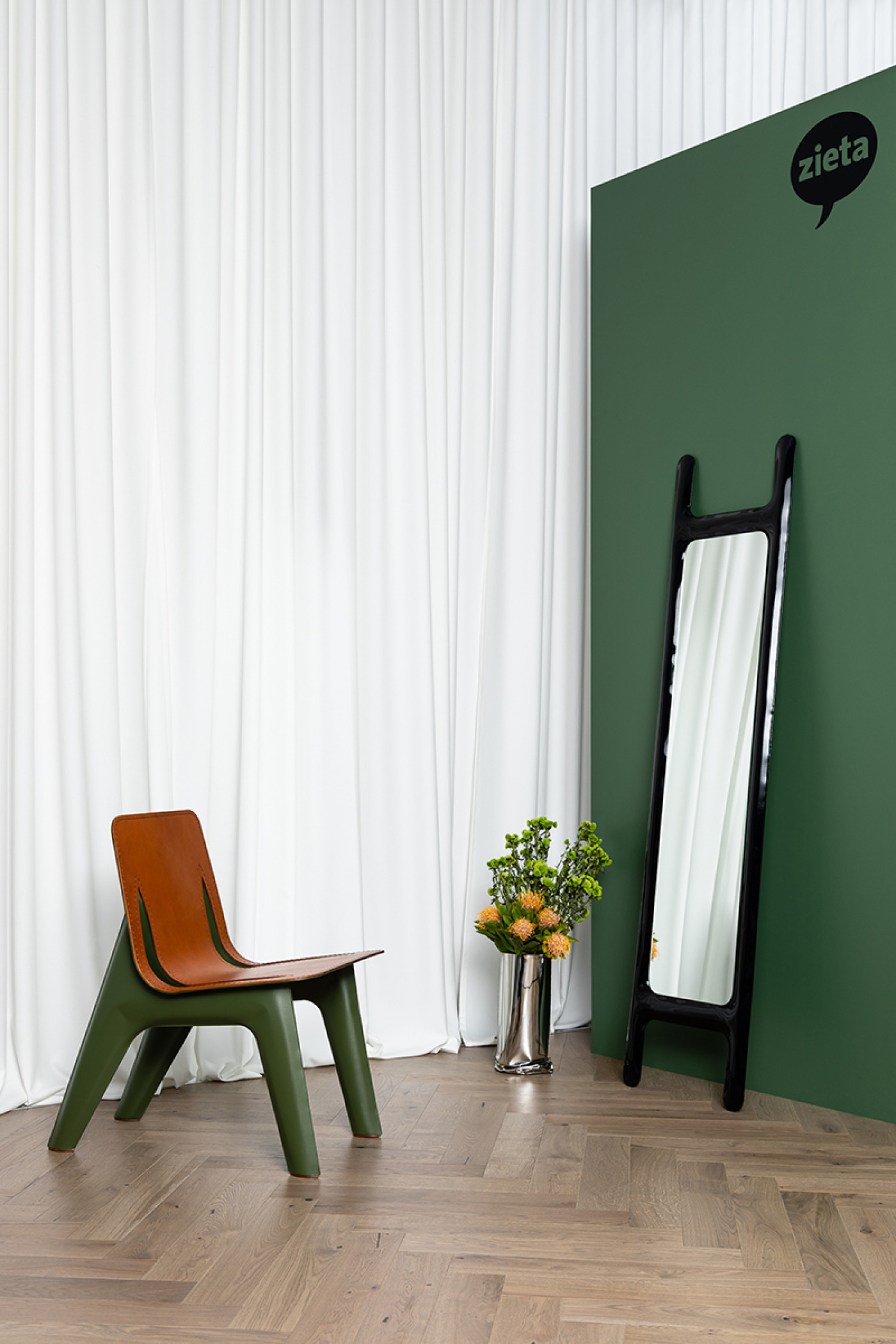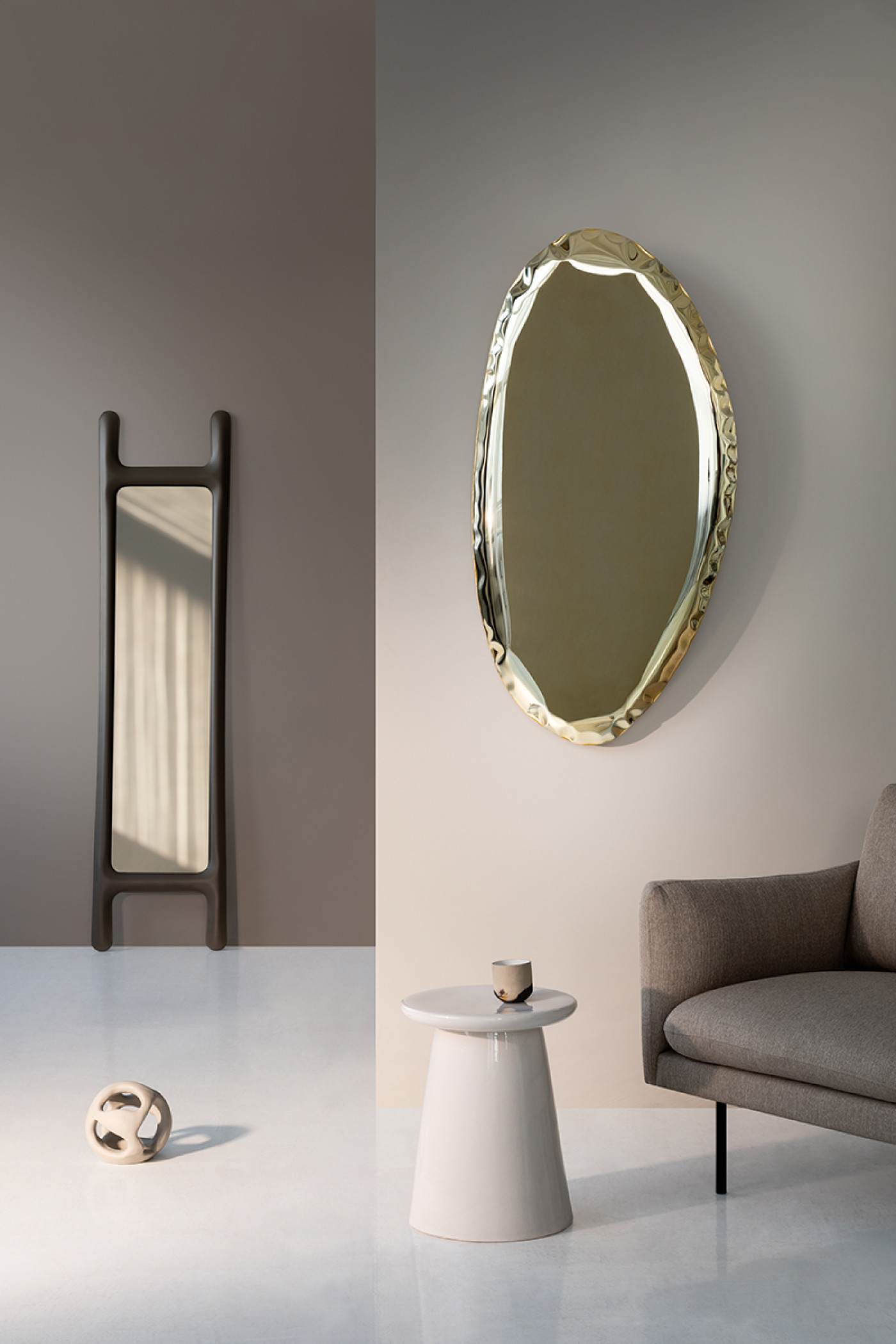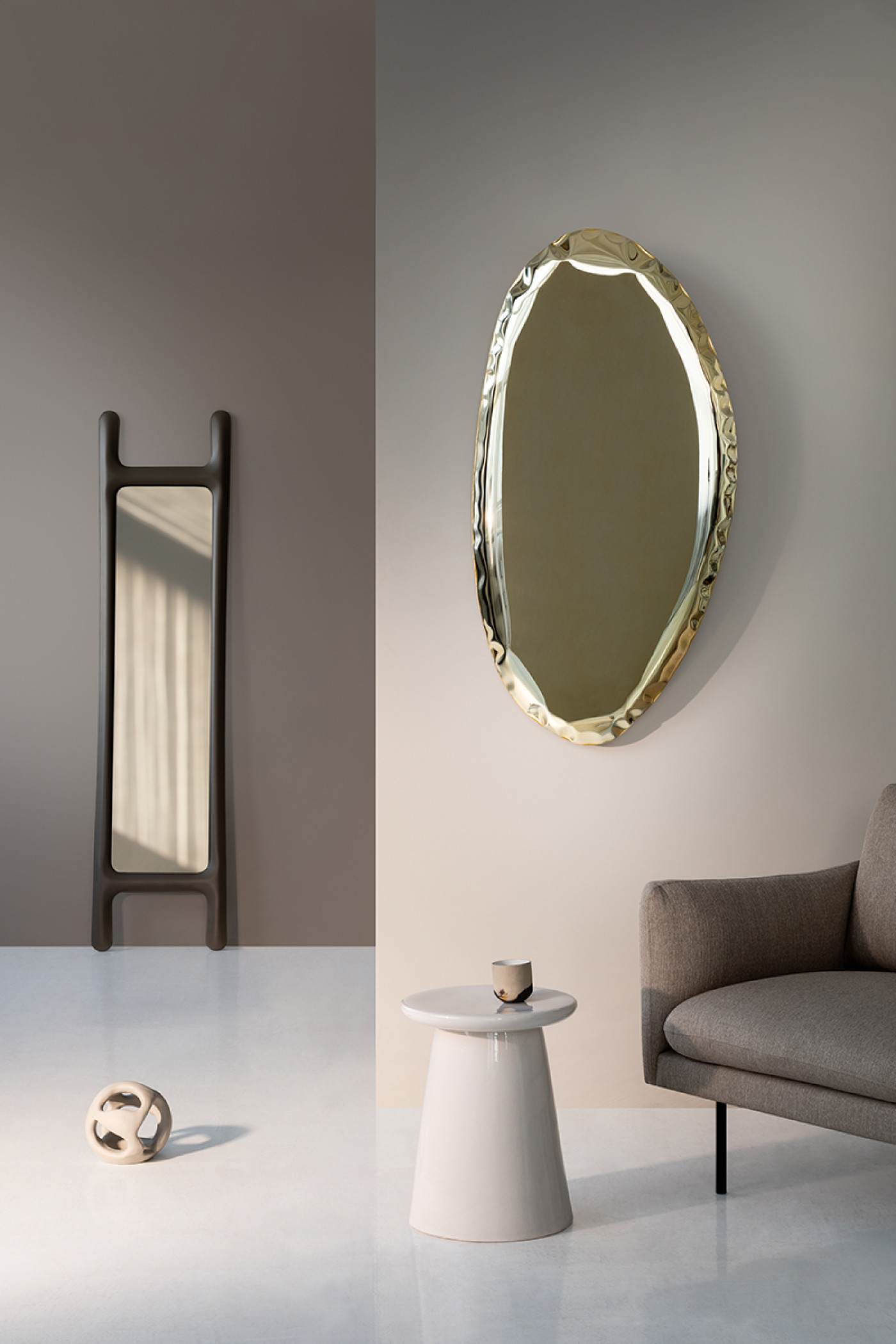 Drab Mirror
Decorative standing mirror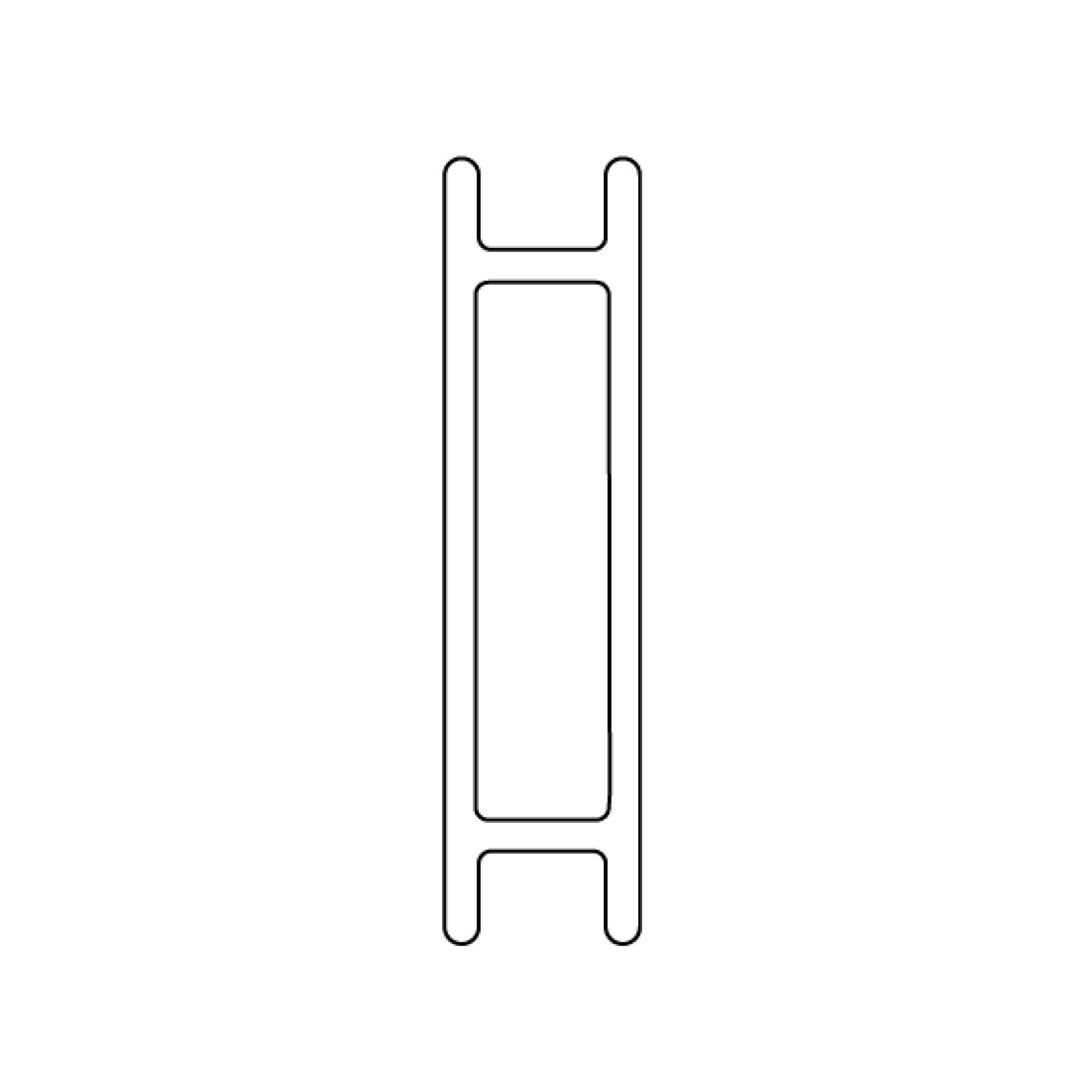 Dimensions
Height: 188.00 cm74.02 inch
Width: 46.00 cm18.11 inch
Depth: 6.00 cm2.36 inch
Weight: 10.00 kg22.00 lb
Gross dimensions (with packaging)
Height: 198.00 cm77.95 inch
Width: 54.00 cm21.26 inch
Depth: 10.00 cm3.94 inch
Weight: 15.00 kg33.00 lb
Collection Heat Collection
* the package includes a mounting kit for Drab Mirror.
* weights, shapes and dimensions may vary, this is a characteristic feature of FiDU products

Thermal coloring alters the physical structure of metal, no matter if it is carbon or stainless steel. In the natural process similar to oxidizing copper, stainless steel may be subject to visual changes on the surface. This shall be considered as a natural maturing of the material. Like the process of inflating metal with air provides unique, unrepeatable shapes, oxidizing paints the surface with individual patterns. Oxidized stainless steel is not a subject to complaint. Gold colored products from The Heat collection can be transparent-lacquered to prevent oxidizing. This is an extra service.
The colours visible on the screen may be presented differently depending on your monitor settings and screen resolution. Therefore we cannot guarantee an exact match between the colours you see on the screen and the colours of the actual products.
Description
Functional climb
The DRAB mirror is a part of the DRAB family, which adds new functional aspects to the well-known ladder frame. An unobvious manifesto of FiDU technology, enclosed in a simple shape, highlighted by tiny convexities. An intriguing joinder of steel and glass, represented in modern form.
Symmetrical spatial accent
The steel H-like shaped DRAB mirror can act its role in the bedroom or in the bathroom. It will serve perfectly as the finishing touch in a modern or classical hallway. It is a perfect decorative object for private and public spaces such as hotel rooms or spa parlours. Depending on its finish, DRAB changes its optical weight, so it can define or supplement the interior. In corridors, Zieta Studio recommends a KAMM hanger next to DRAB, as they work together to unravel the intriguing wall dialogue.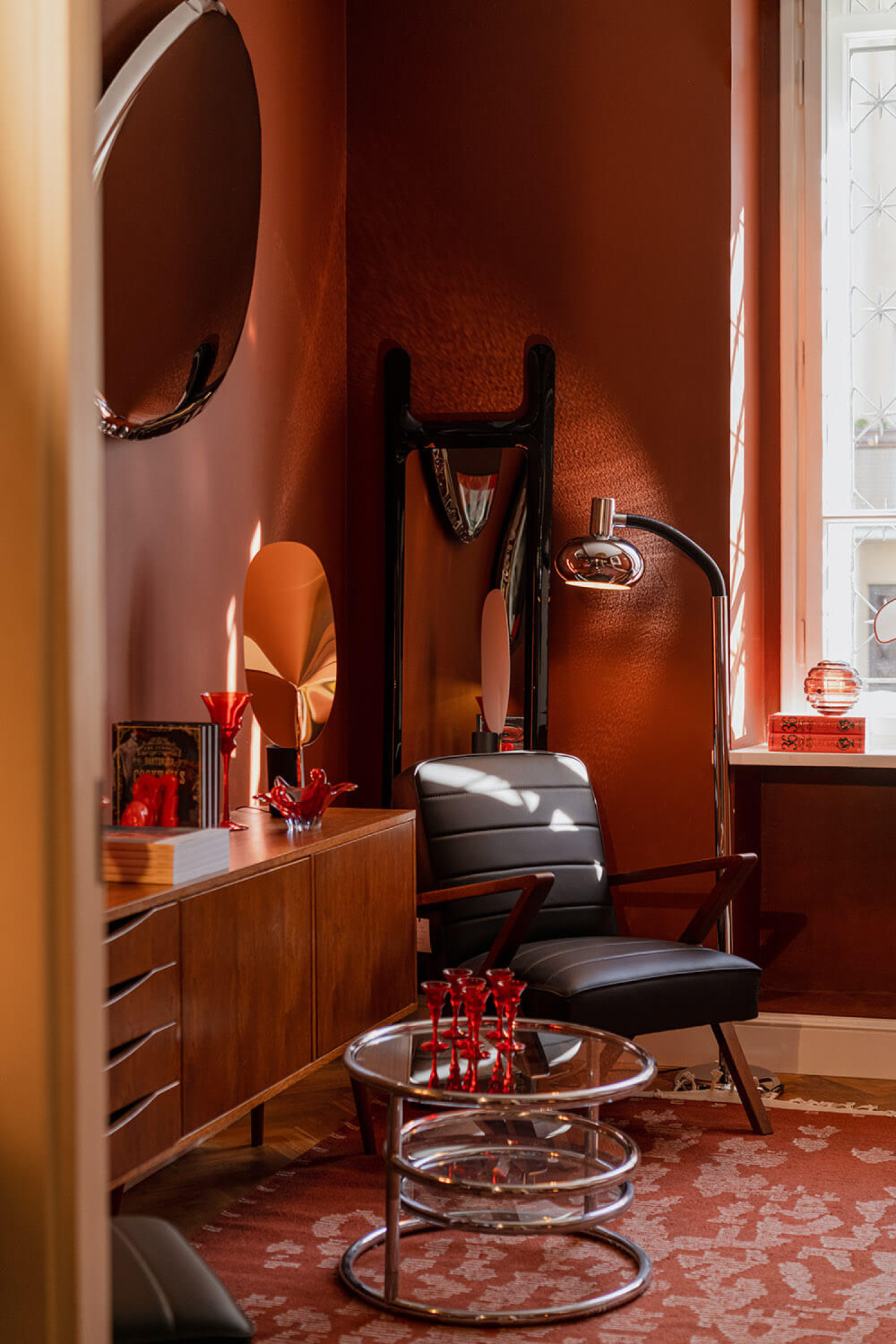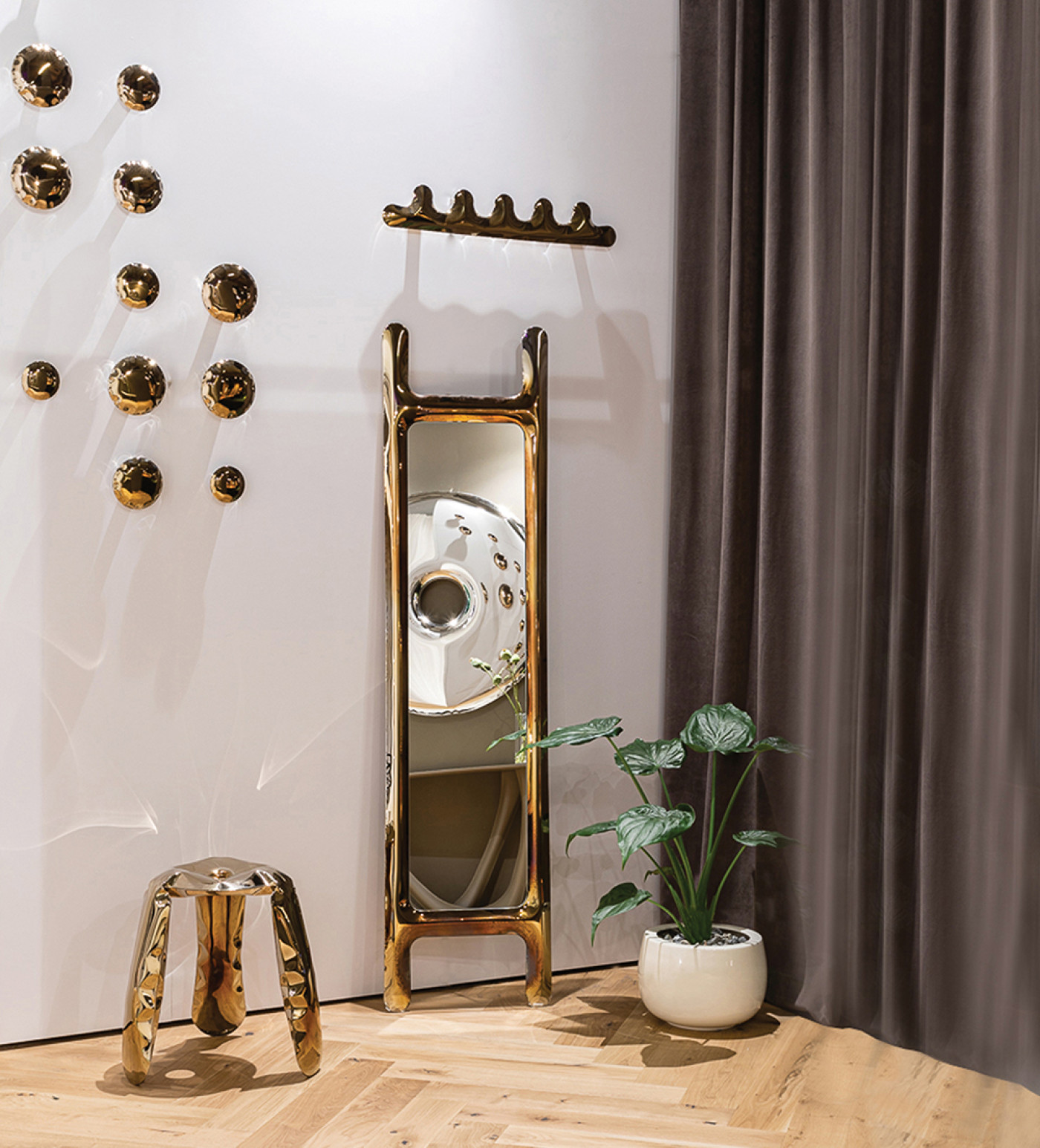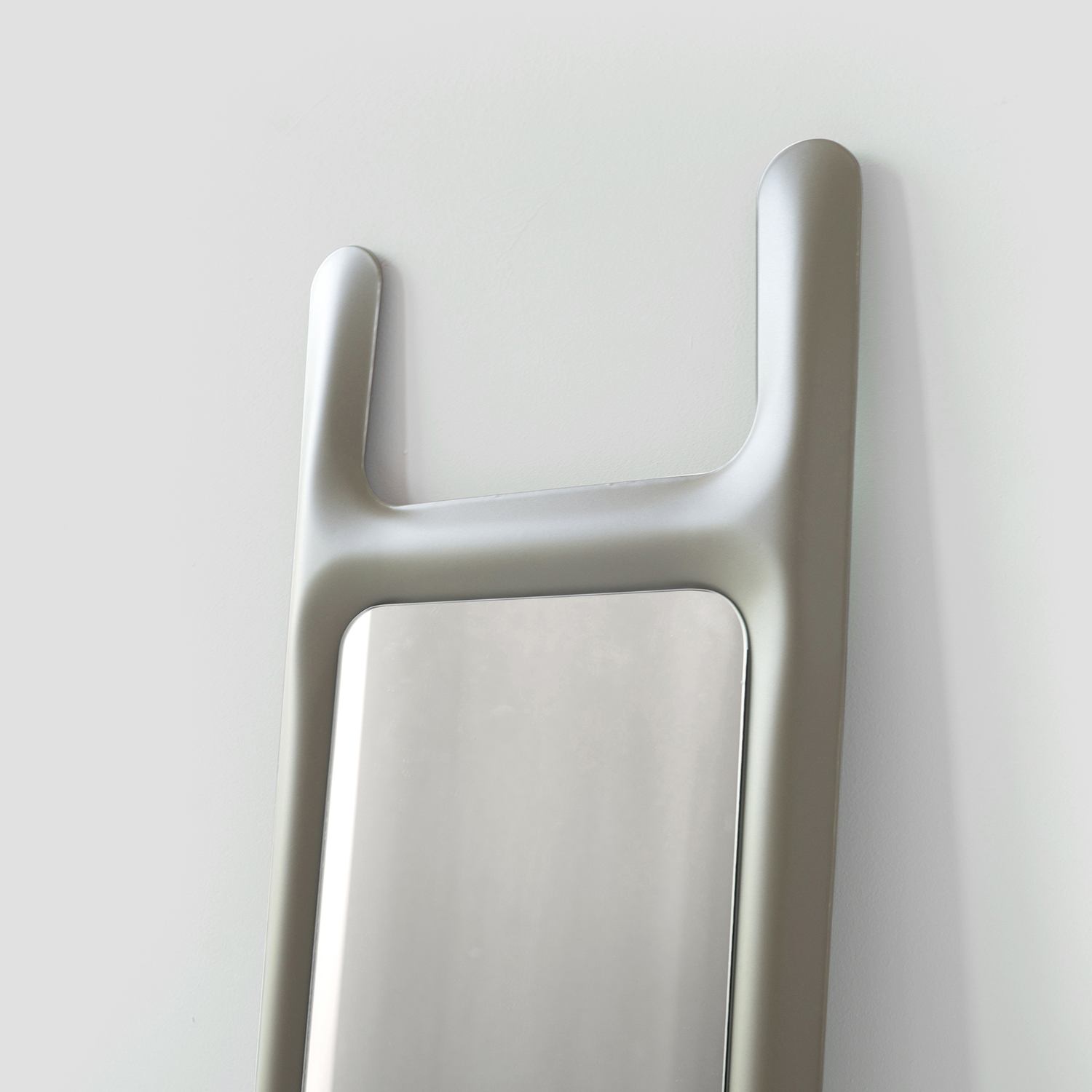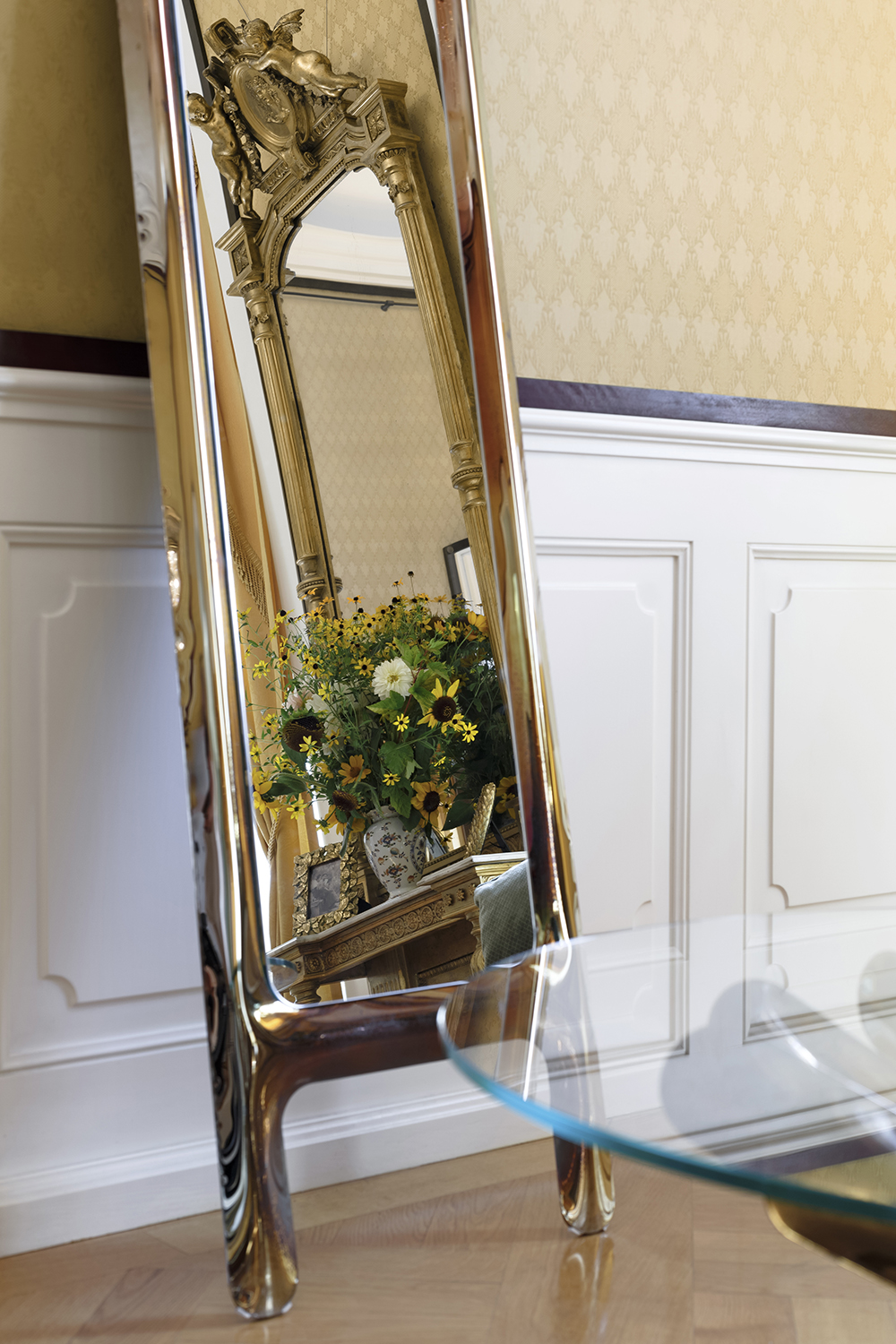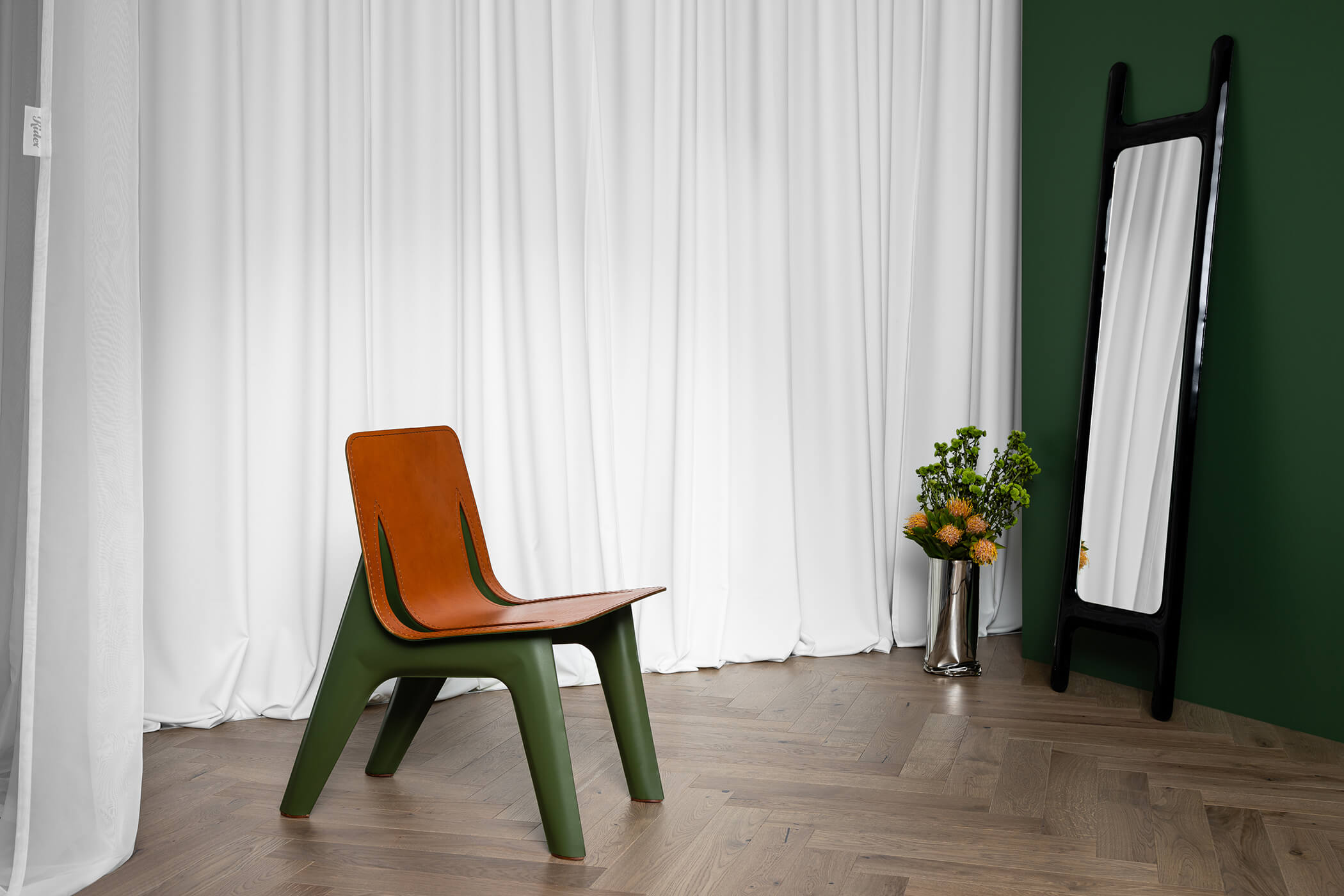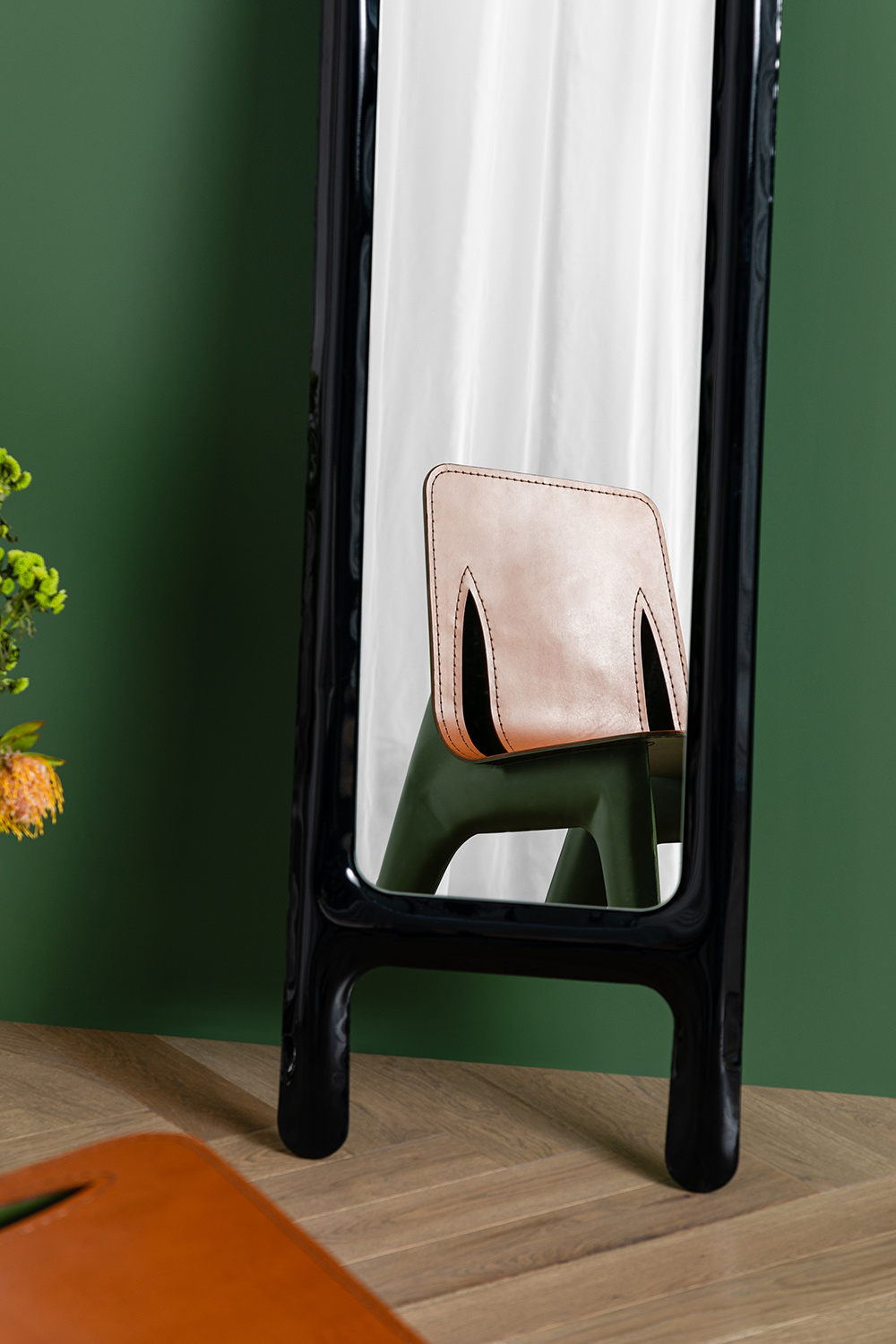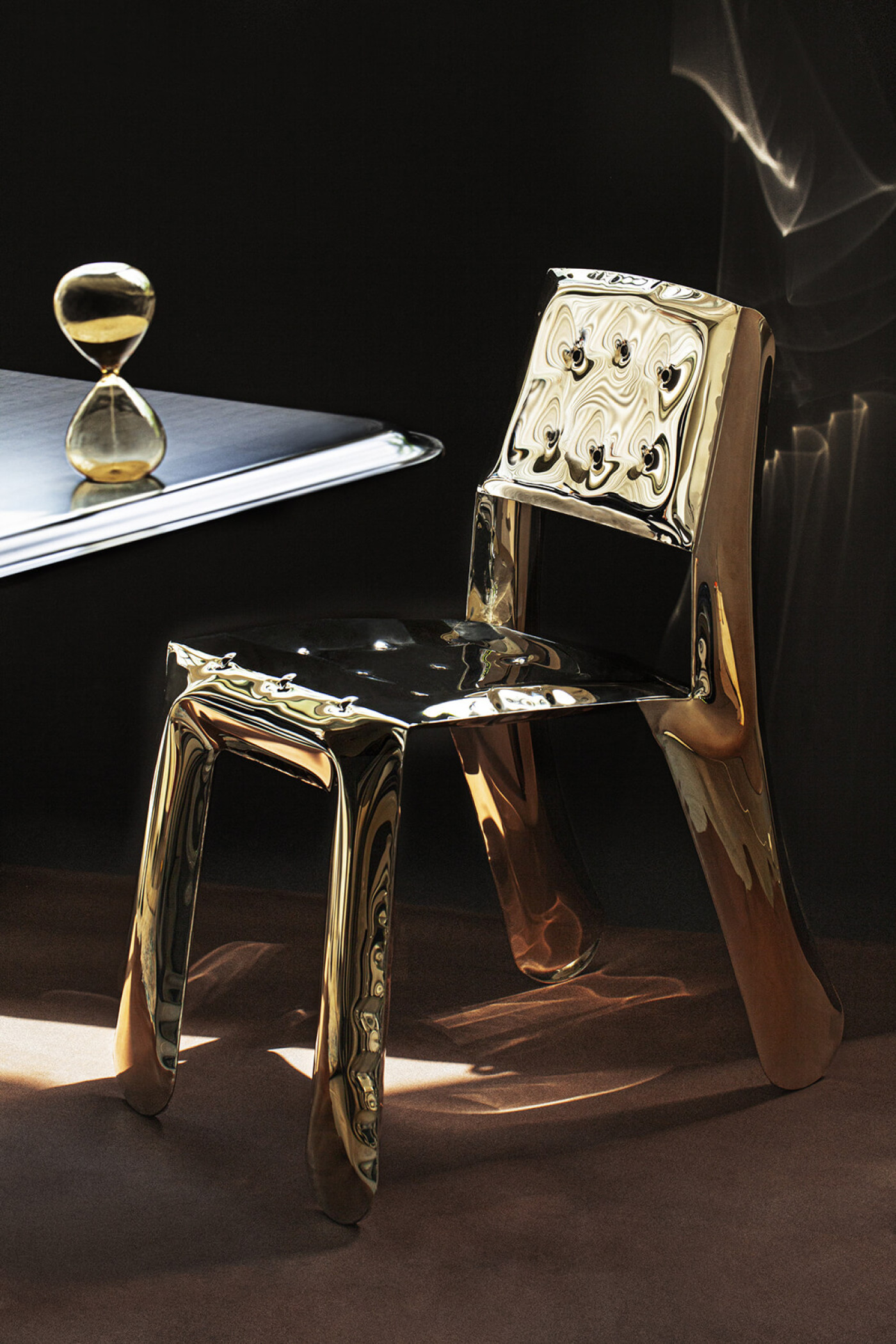 The art of heating
Thermo-colourized objects from the Zieta Collection in two rare colours: Flamed Gold and Cosmic Blue. Oskar Zięta used the natural properties of steel and, through his research, led to development of a technology using high temperature to colourize metal surfaces.
Read more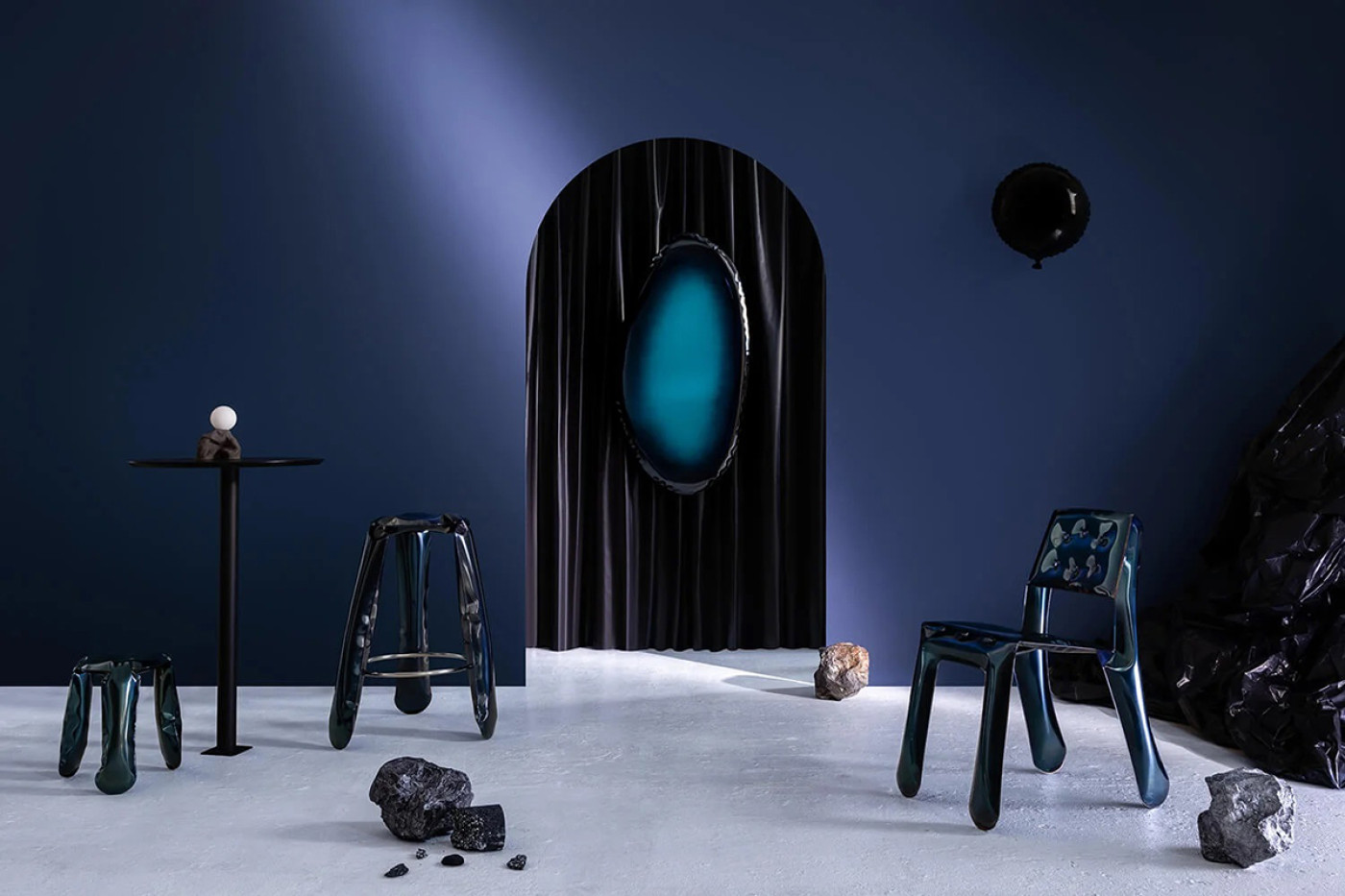 Studio's selection
Complementary choice
Our Journal
Related articles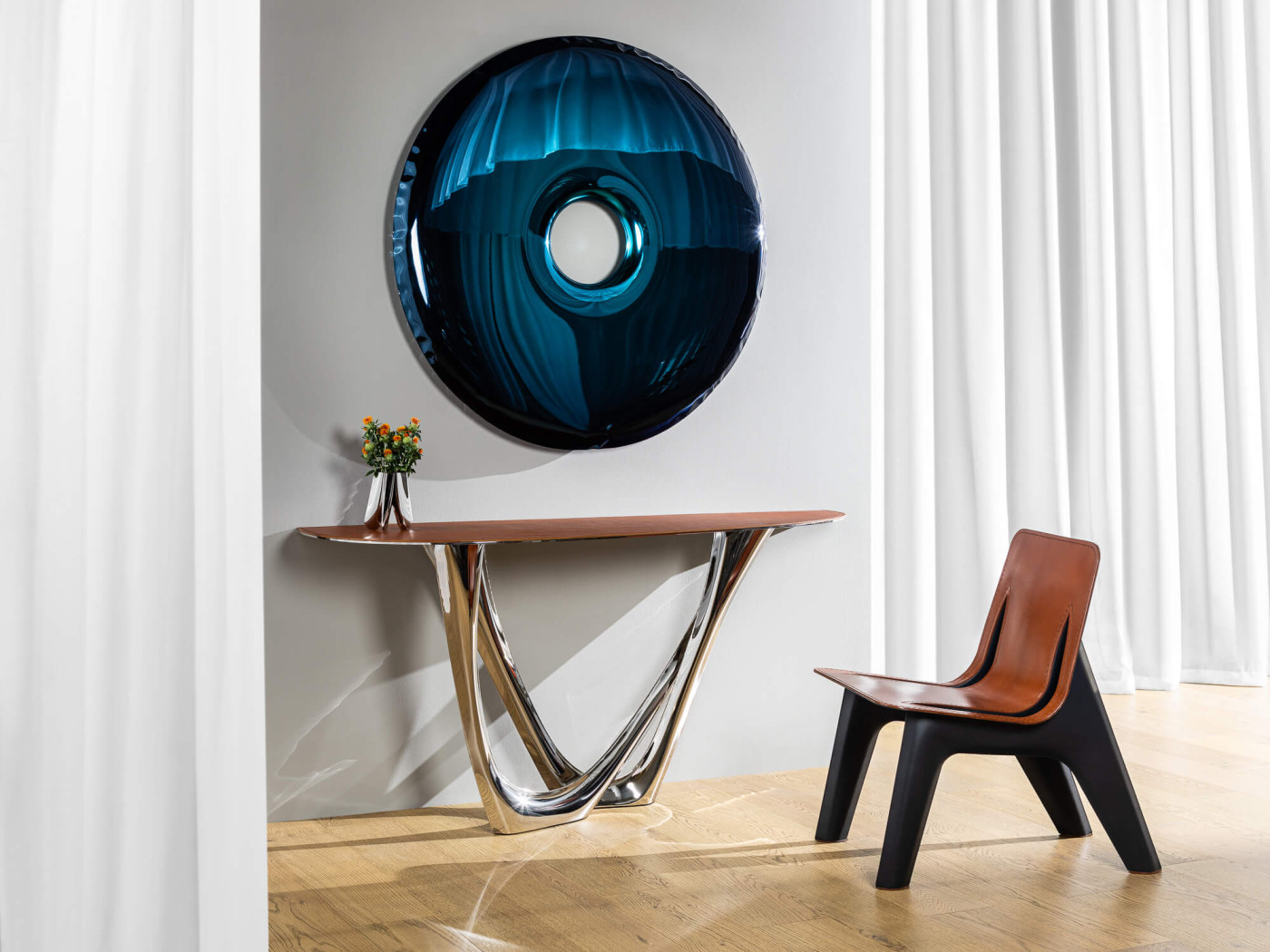 Institute of Design Kielce