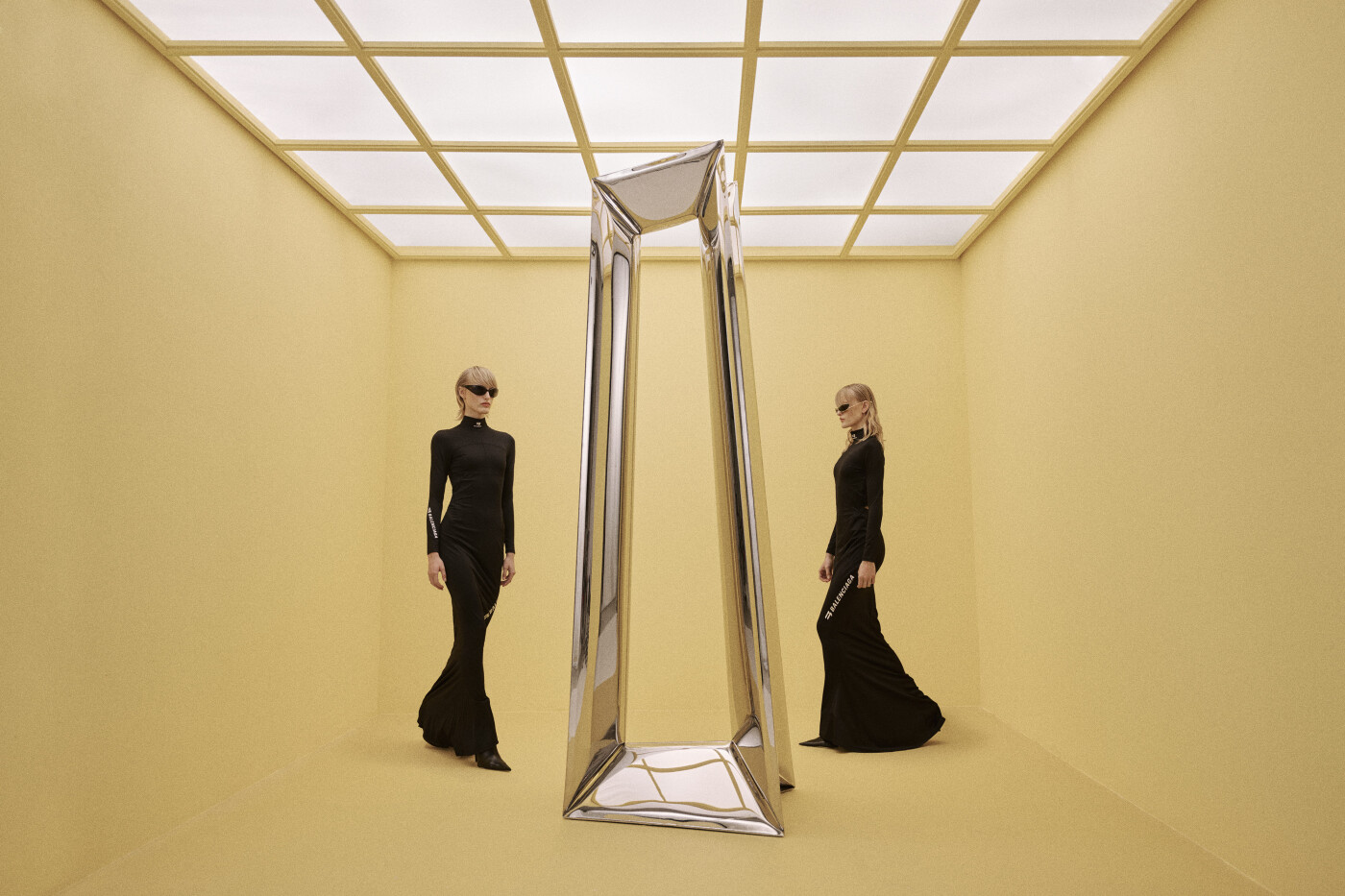 The setting for this narrative is like a blank canvas. A pale yellow cubic space devoid of ornamentation, bathed in ethereal, soft light streaming through the skylight that spans the entire ceiling. Here, the guiding principle is 'less is more,' allowing fashion to take center stage.
At the heart of the narrative are the mysterious Crystals Monoliths, sculptural works by Oskar Zieta. These futuristic, environment-reflecting structures introduce an element of intrigue, encapsulating the essence of timeless elegance within their shimmering surfaces.
>>>
CRYSTALS MONOLITHS
Each frame tells a story of a fashion utopia, where the harmony between elegance and boldness is achieved with effortless grace. As you step into this fusion of fashion and art, you get the sense that the anticipated future has arrived – it's avant-garde, minimalist, and boundless. This is more than just fashion; it's a revolution and the creation of a timeless style that liberates conventions, breaks boundaries, and cherishes individuality.
A Glimpse into the future of fashion, where modernism and minimalism harmonize in a captivating presentation. This avant-garde photoshoot transcends the boundaries of conventional style, combining exceptional monochromatic ensembles from renowned brands such as Balenciaga, Saint Laurent, Bottega Veneta, Alexander McQueen, and Jil Sander.