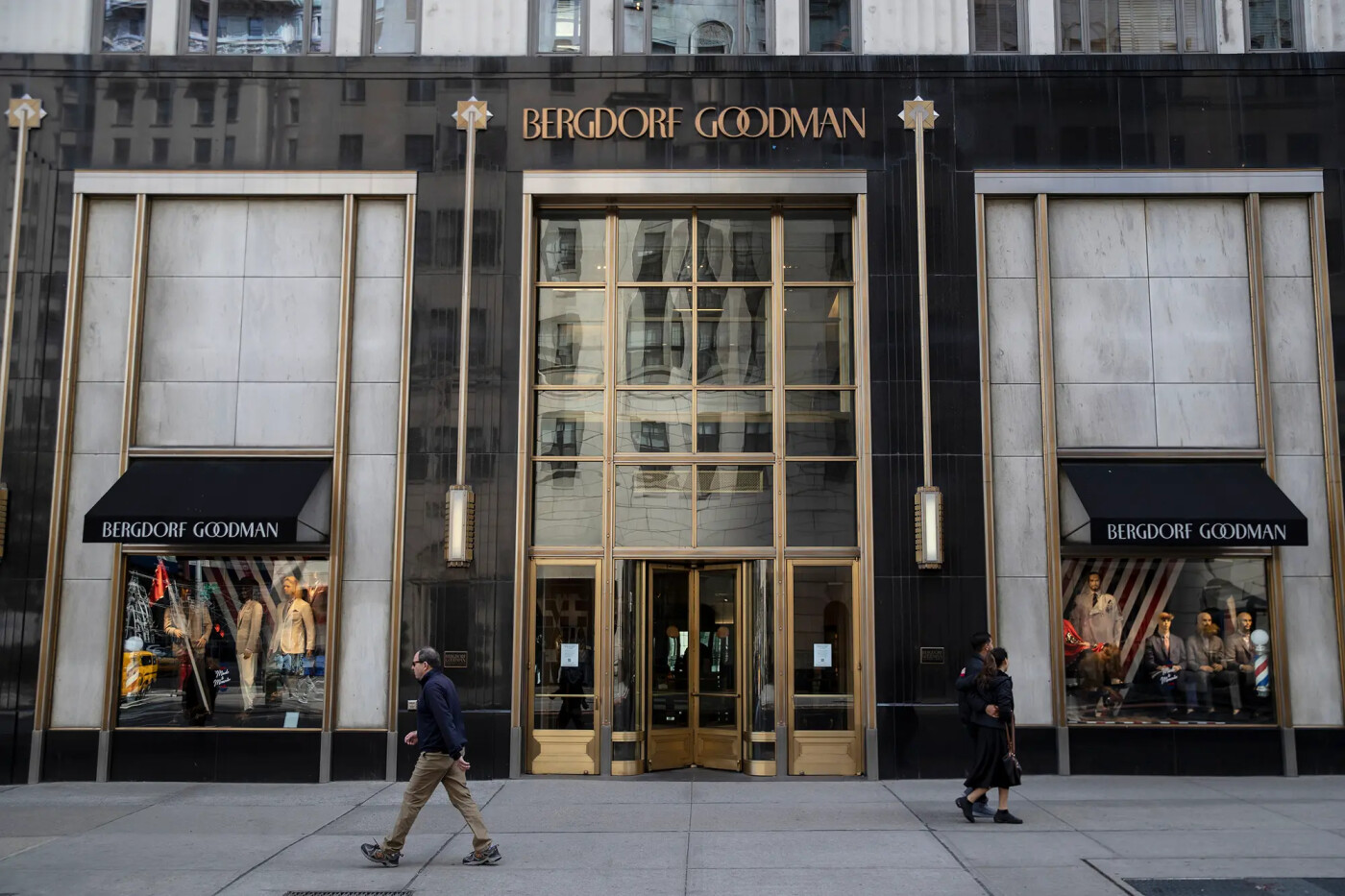 ZIETA STUDIO
Steel and glamour at the global pinnacle of style and modern luxury
The Bergdorf Goodman display is a captivating window into a world of exquisitely crafted high fashion. The display tells stories, evokes emotions, and captures the artistic essence of the brand. The Bergdorf Goodman display is a showcase of creativity, innovation and elegance. This month it features one-of-a-kind objects from Zieta Studio which tell their own unique narrative.

Photos by: Ricky Zehavi.
At the table with the best
Bergdorf Goodman is known for its collaborations with many high-end luxury brands over the years to create stunning and unique window displays. Some of the biggest names include Chanel, Louis Vuitton, Gucci, Prada, Dior, Fendi, Valentino, and Givenchy. In May 2023, Zieta Studio joins the list and becomes a part of the window concept by Shane Ruth, Bergdorf Goodman's visual director, who sets the scene of reflectivity with contemporary design that revels in the fashion fusion lifestyle.
Living display of contemporary design
Bergdorf Goodman is a luxury department store in New York City with a rich history of elaborate and creative window displays. The store's famous display windows have been a fixture on Fifth Avenue since the early 1900s, attracting visitors from all over the world with their imaginative and intricate designs. Over the years, the displays have featured provocative high fashion and works of art, often reflecting current events or cultural trends and always serving as an iconic testament to the store's commitment to creativity and innovation.
Artistic manifestos of advanced technological research
This May, Zieta Studio, in collaboration with the
Bureau of Merchants
, joins the Bergdorf Goodman Men's Store to showcase some of its designs in one of BG's four windows on Manhattan's famous Fifth Avenue. The framed set of Zieta objects is about the gradient transition of colors covering the metal surfaces of artistic furniture individually deformed by high-pressure air. Pride of place goes to the RONDO mirror in this year's new finishing, Helix Nebula, and the biconically shaped G-CONSOLE underneath.
A tempting perch is the CHIPPENSTEEL chair with a traditional twist. As a modern mobility manifesto, BOLID, gracefully leaning against the chair, brings into the picture the former cooperation between James Jean and Oskar Zieta. The multifunctional TRIGLAV takes its place on the console top, completing the full picture blown in metal. To explore more and closer contrary finishings of familiar shapes - Zieta Studio is to be caught up between
21-23th May at
ICFF
, booth #1338
.