Movement & structure

A large-scale trace of somebody's presence on the wall, a shiny parasite, a remnant of a natural force captured in a moment… The Fingerprint sculpture by Oskar Zięta is an eye-catching element of the entrance hall in a private residence. Its scale and character match the vast interior as well as the finishing materials used in it, such as brass and gilding. Thanks to the use of thermally coloured stainless steel in various shades of gold, Fingerprint complements the minimalist and sophisticated style of the space.
"Initially, I was planning to realize a regular central form, but eventually this rather extravagant format was selected for implementation. I think it was a good choice as the Fingerprint capricious organic structure adds a pinch of avant-garde vibe to this classical interior", Zięta states.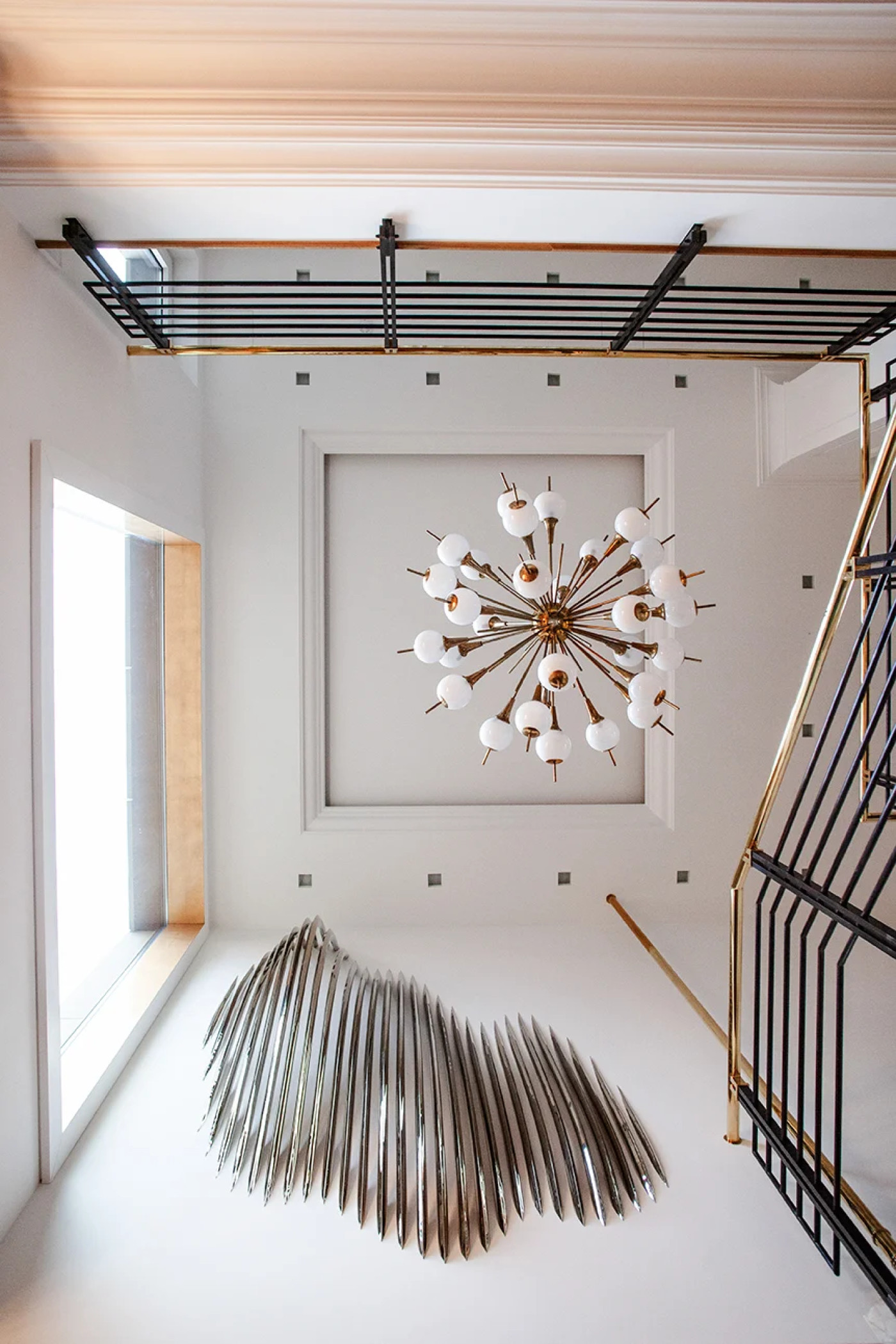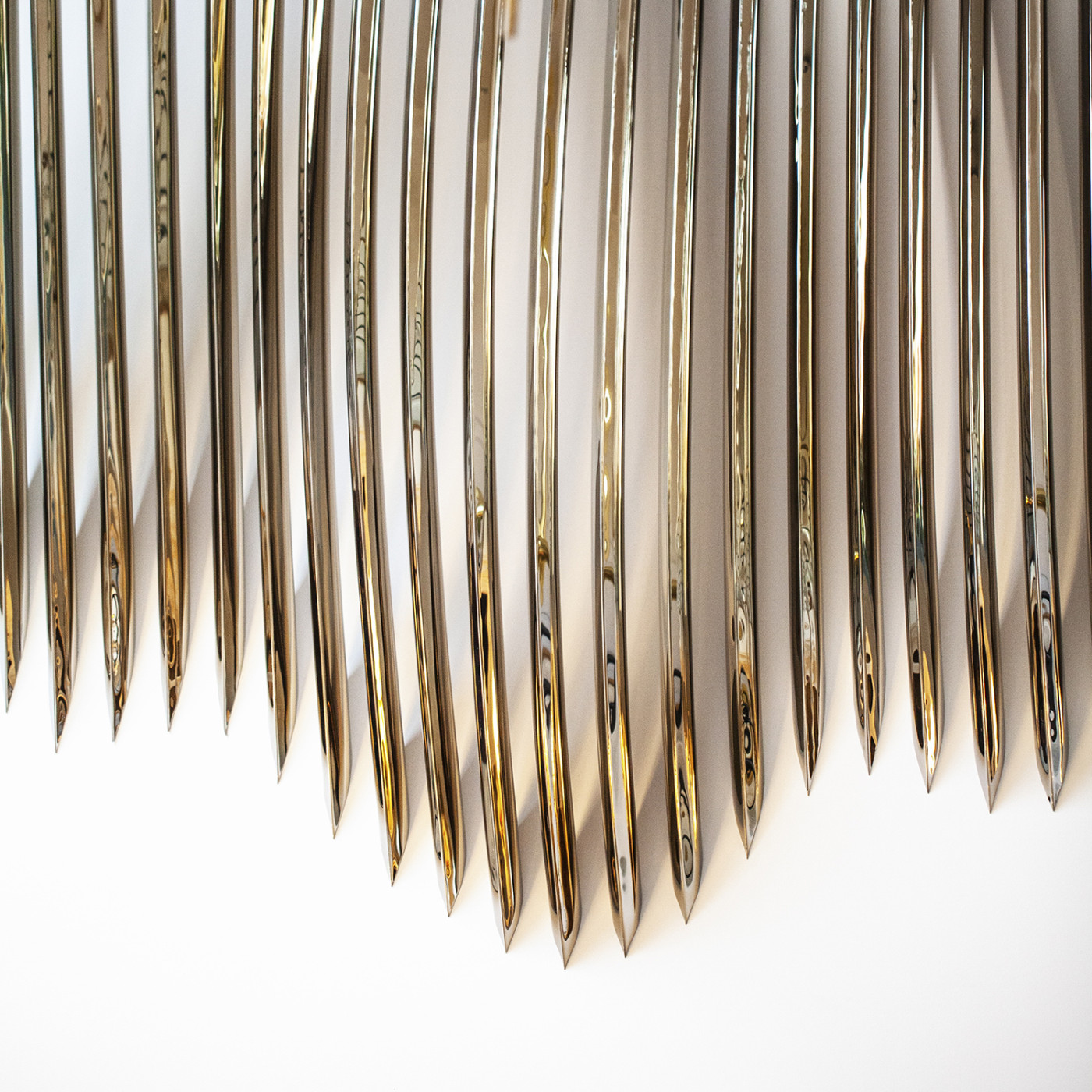 The form of the sculpture was designed using parametric tools in order to fully control the process of adjusting it to the existing space. It was installed on-site, so the biggest challenge was to cut each of 29 individual profiles perfectly even to the wall plane, in such a way as to maintain the designed shape of the sculpture. The effect is flawless: the profiles of various sizes and shapes are parallel to each other and look as they were placed on the wall in one single move – just like a fingerprint left on a glass surface or a trace of wind on sand.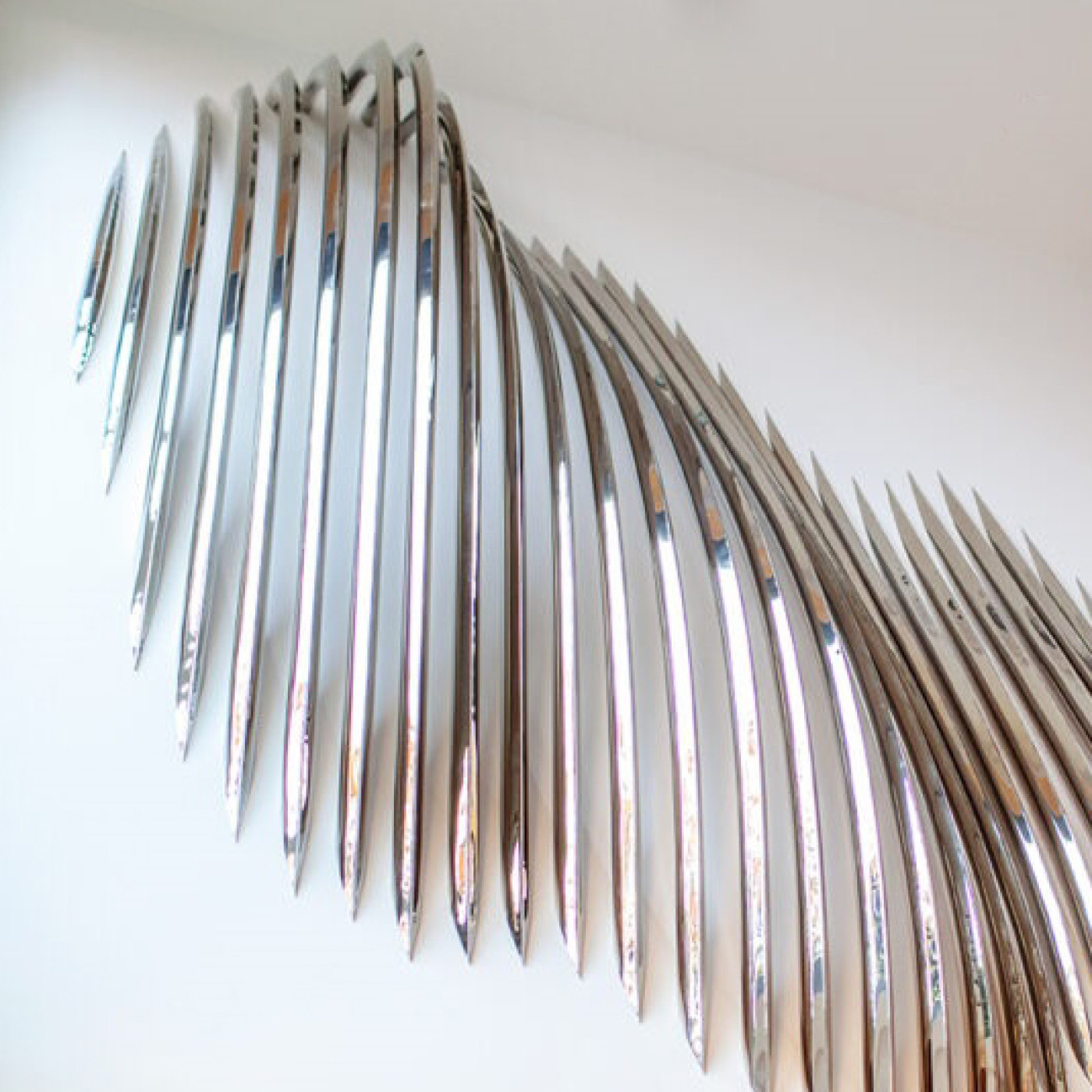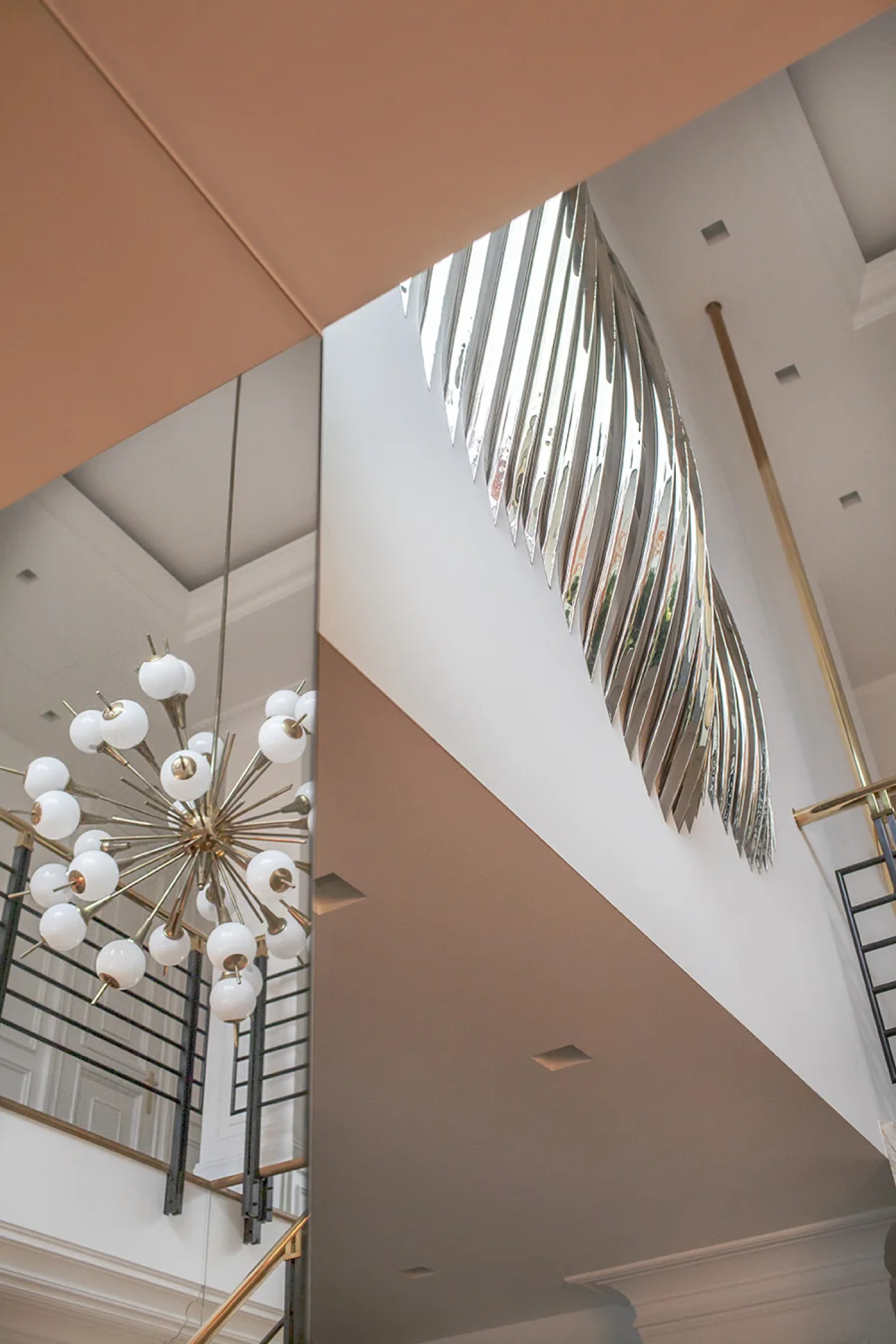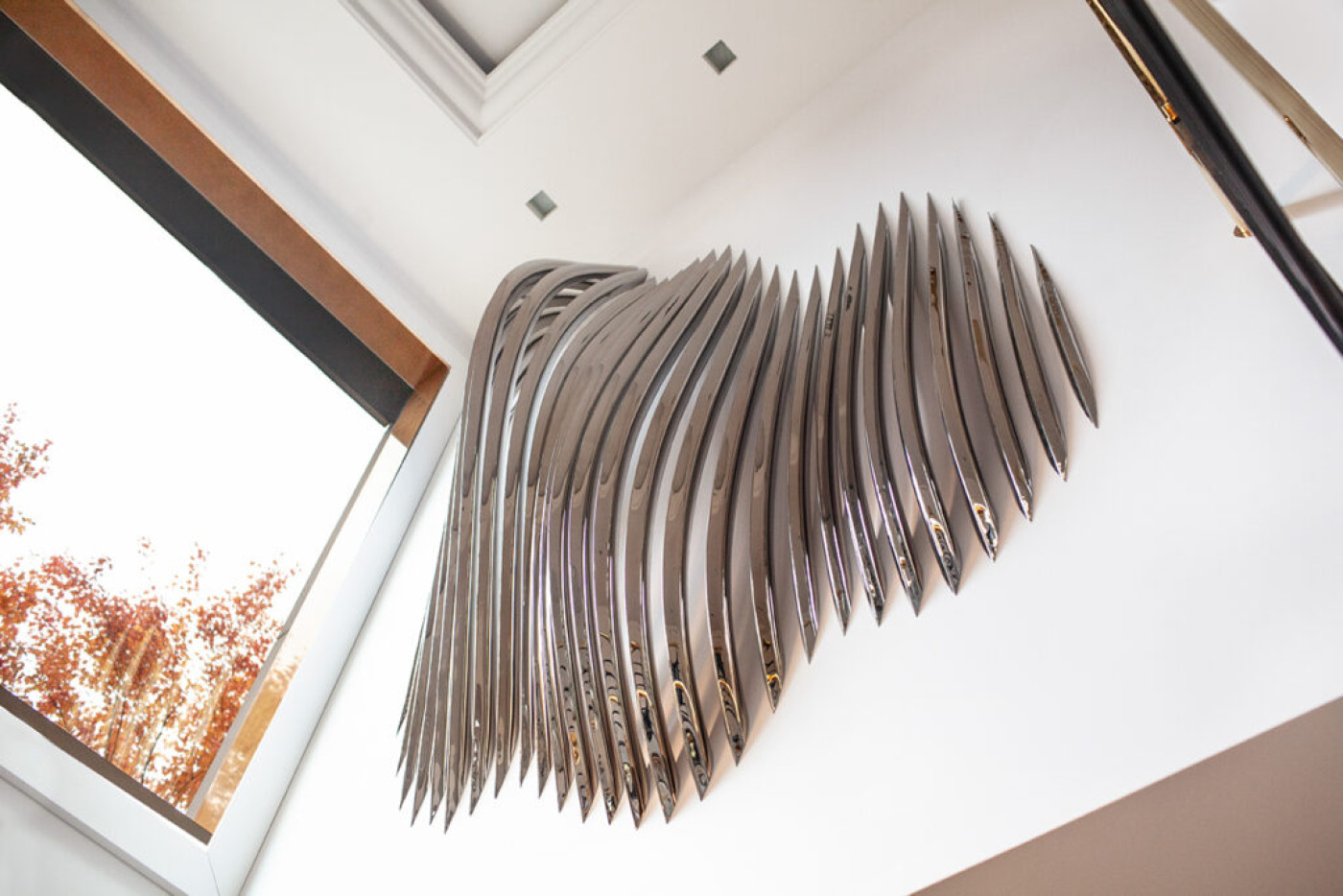 The dynamic form enters into a subtle dialogue with the straight lines of the existing staircase and symmetrical lines of the chandelier. It is an exquisite element of the interior design that attracts the eye with delicate polished structures.


photo: Ada Gruszka