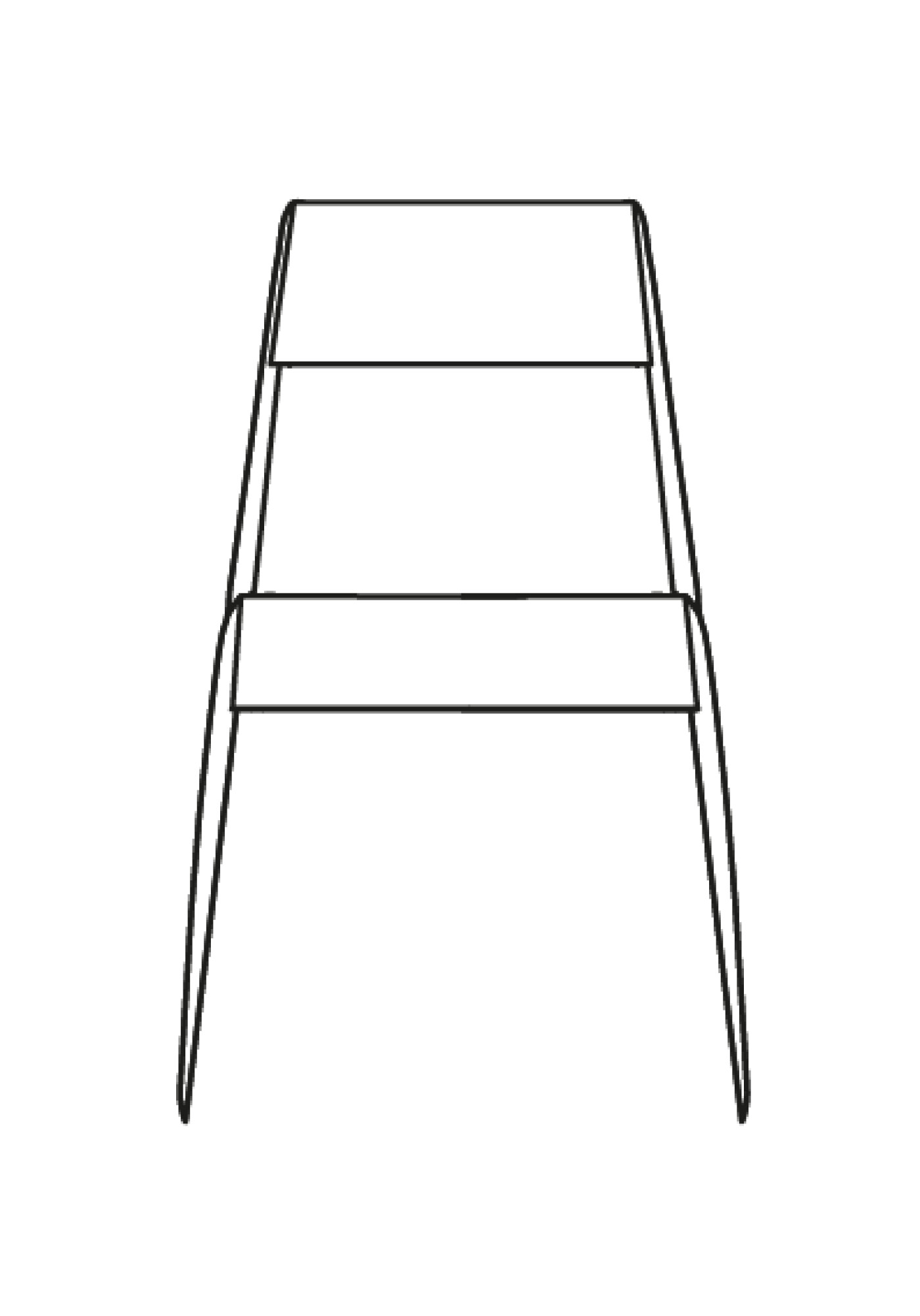 Dimensions
Height: 78.00 cm30.71 inch
Width: 49.00 cm19.29 inch
Depth: 58.00 cm22.83 inch
Weight: 4.40 kg9.68 lb
Gross dimensions (with packaging)
Height: 83.00 cm32.68 inch
Width: 50.00 cm19.69 inch
Depth: 68.00 cm26.77 inch
Weight: 7.00 kg15.40 lb
Collection Zieta Collection
* weights, shapes and dimensions may vary, this is a characteristic feature of FiDU products


The colours visible on the screen may be presented differently depending on your monitor settings and screen resolution. Therefore we cannot guarantee an exact match between the colours you see on the screen and the colours of the actual products.
Circular chair
The LEGGERA chair is steel seating with clean lines and a simple form. Designed by Zieta Studio) it is durable and monomaterial, uniform and universal.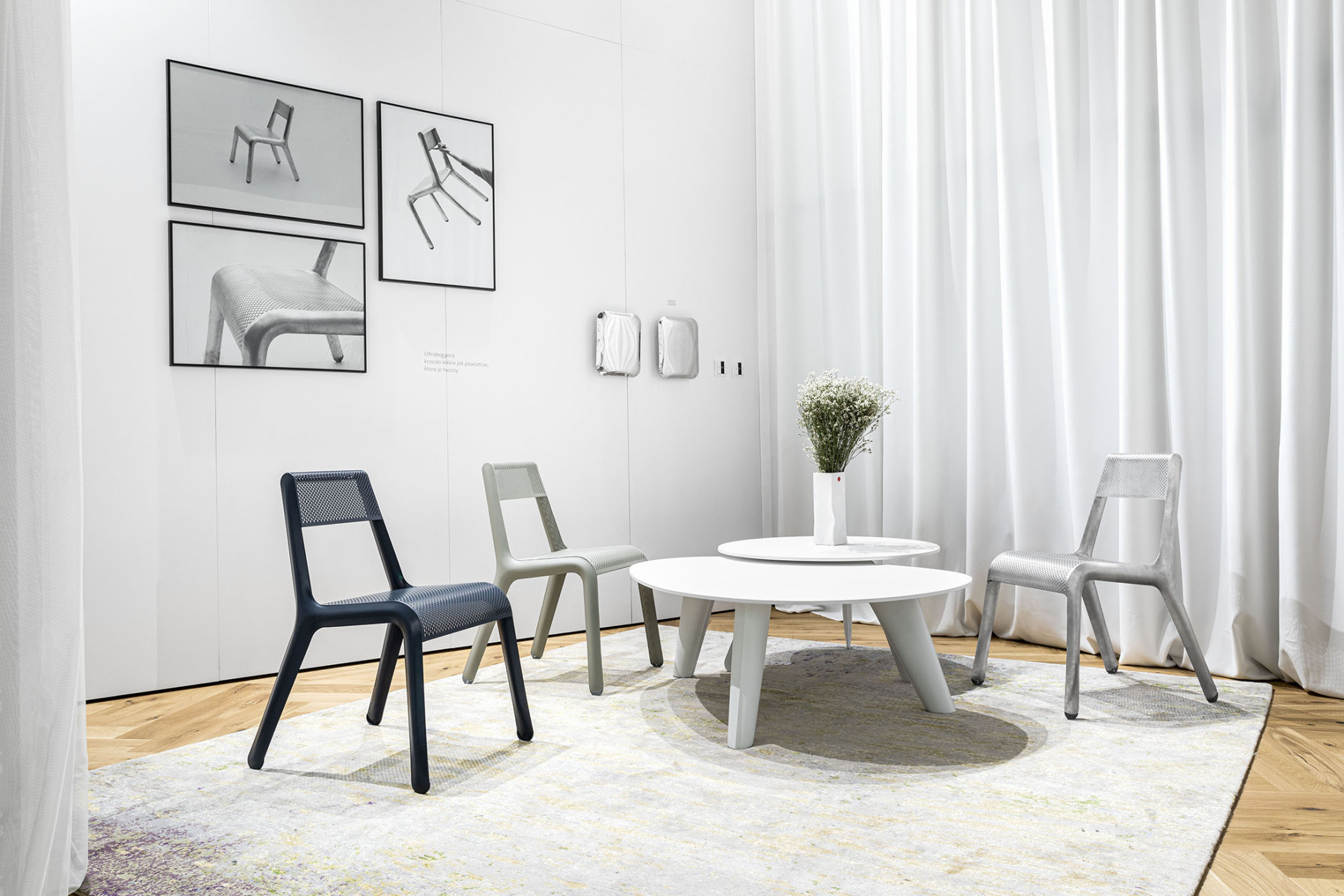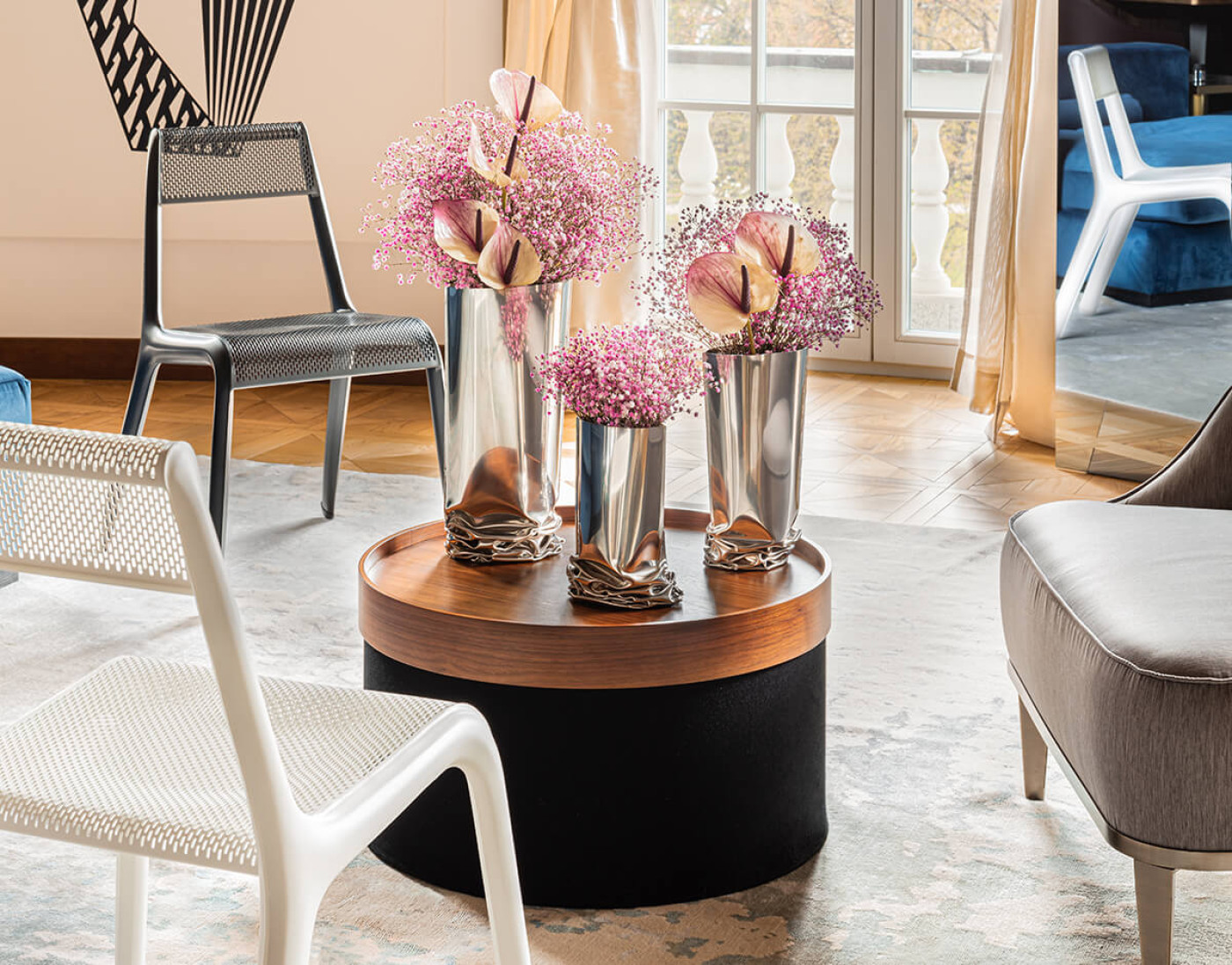 Essence of form and technology
LEGGERA's seat and backrest are made of a thin, open-worked steel sheet perforated with little oval holes that make it light and stable at the same time. The frame of the chair was made using FiDU technology: a two-dimensional form was inflated with air to become a durable structure. The chair is available in various finishes and in an aluminium version called ULTRALEGGERA—the lightest chair in the world.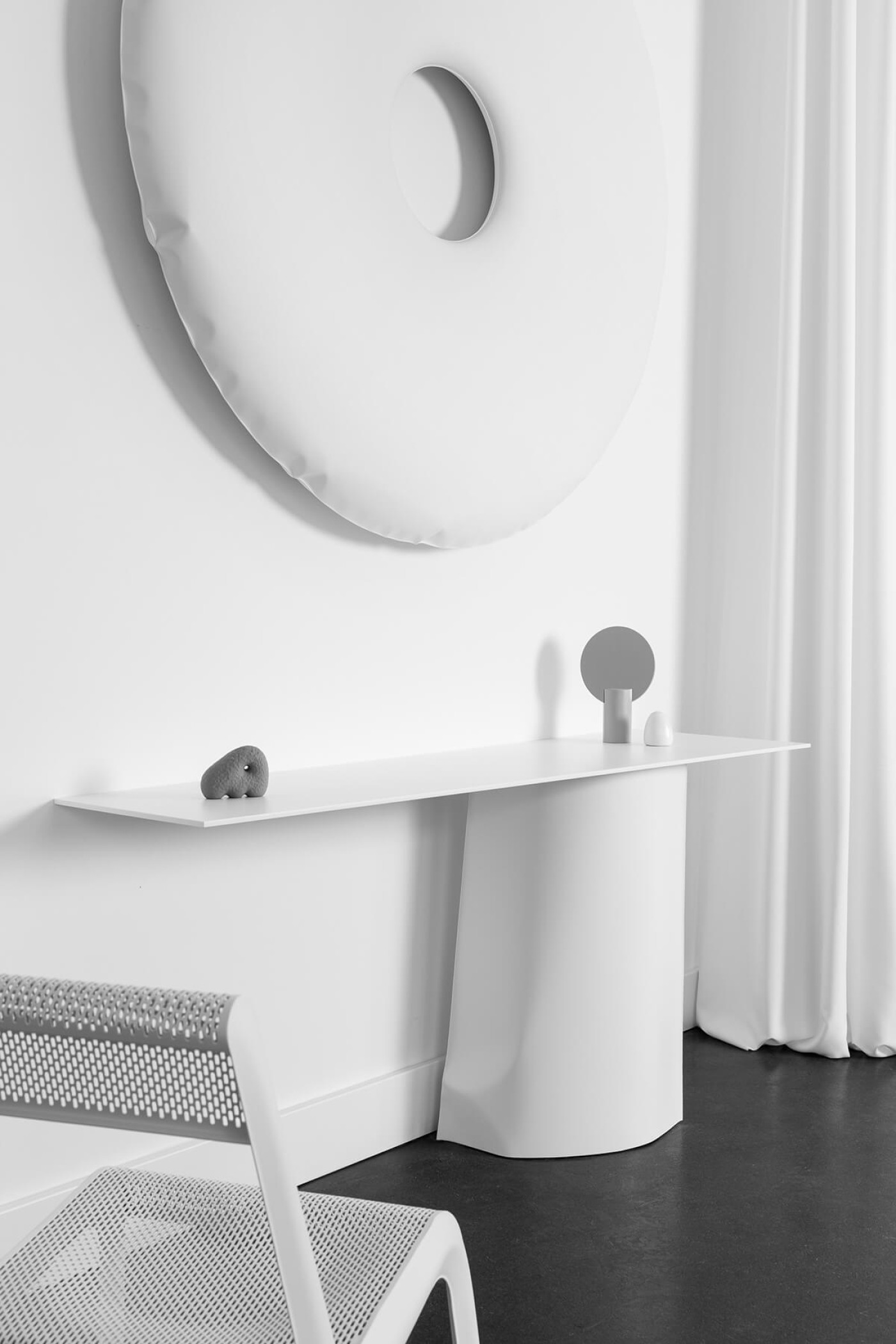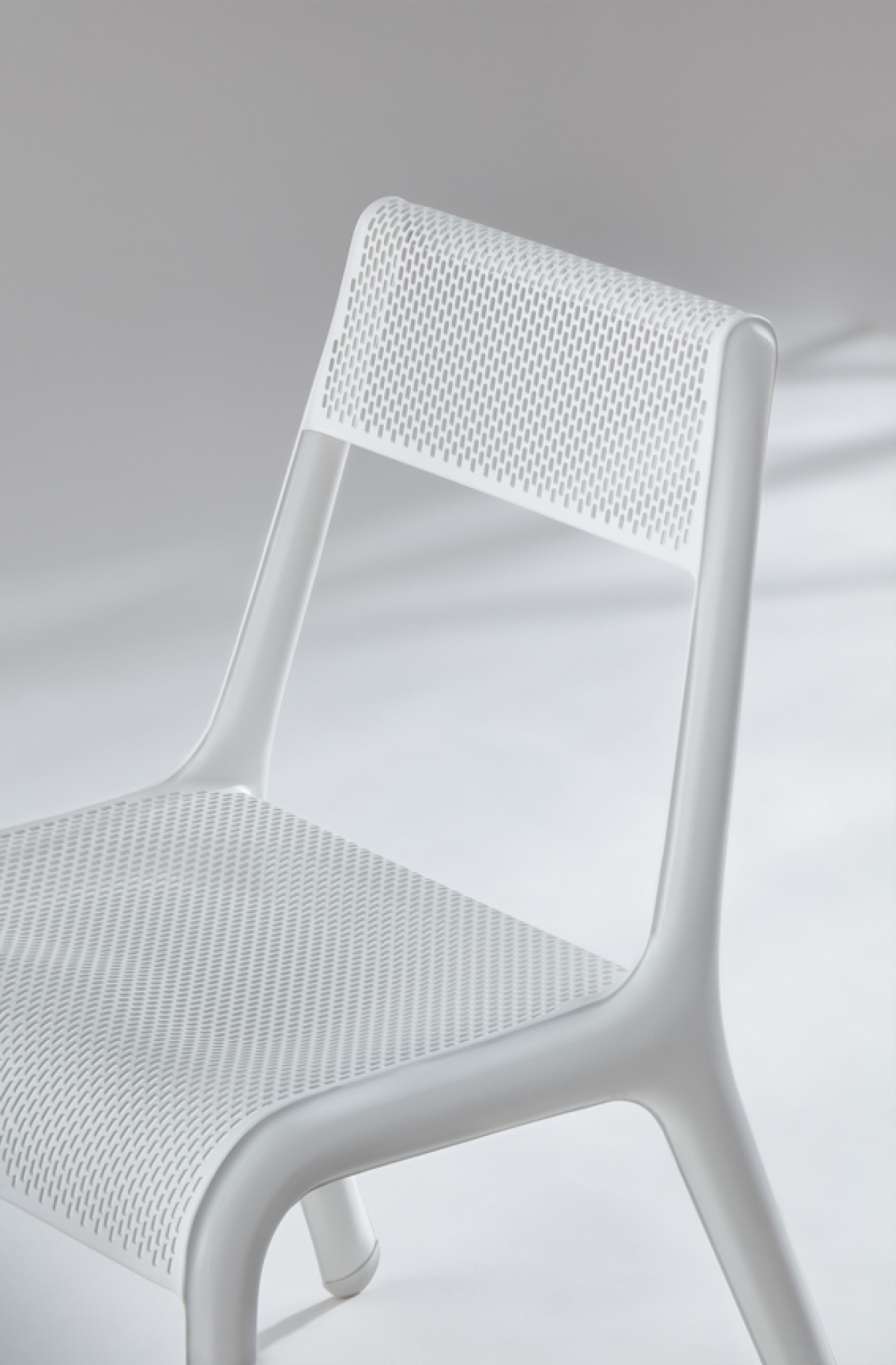 Ultraleggera Family
The Ultraleggera family is a great representative of Monomaterial Thinking. Manufactured in aluminium, it is durable, fully recyclable, and ultralight. When all of those features are combined with functionality, we get the Ultraleggera family, with each of its members functioning as a certain definition of the object of the future. They manifest Zieta Studio's values and the principles of the Circular Economy.
Learn more about Ultraleggera Stool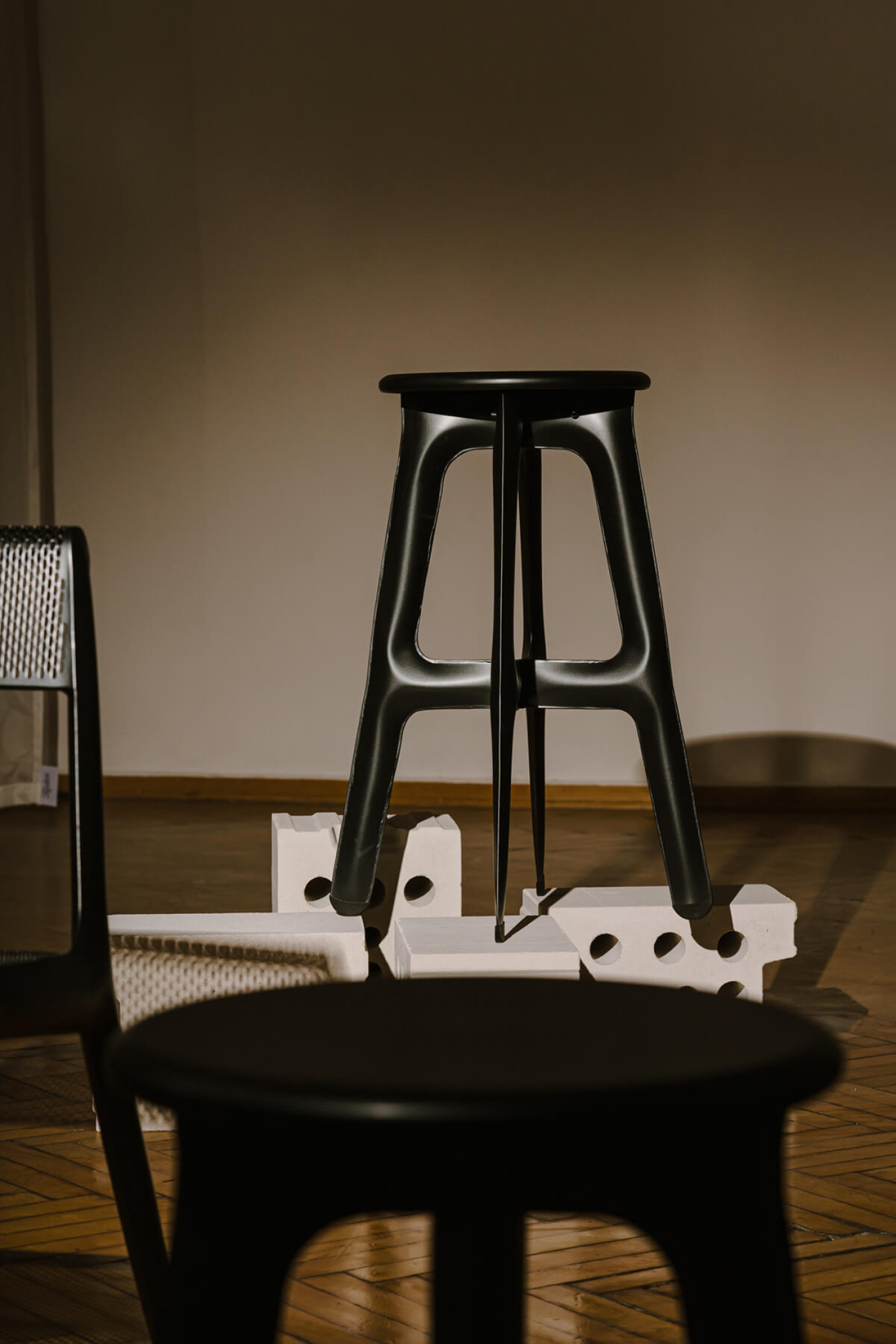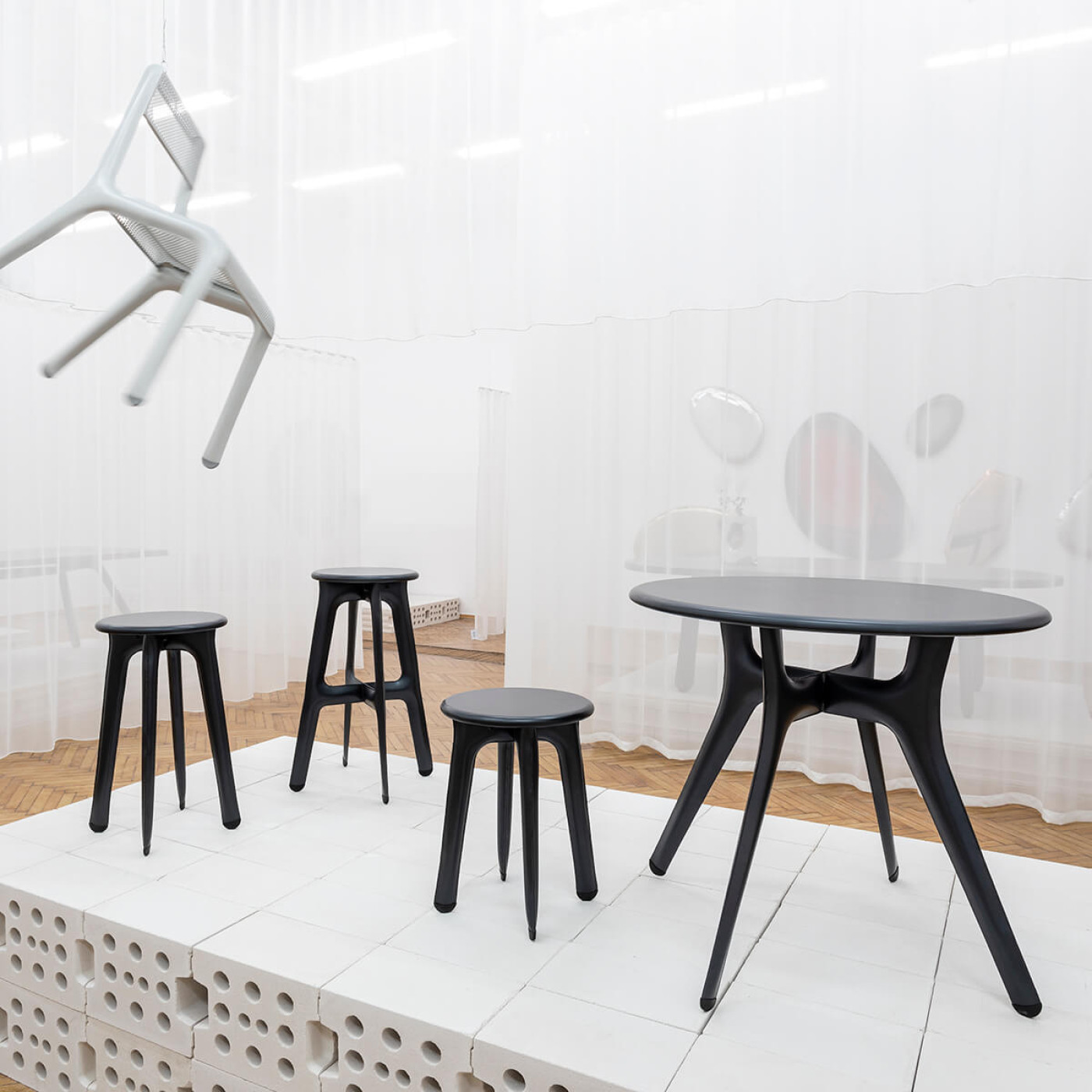 The ULTRALEGGERA TABLE is a continuation of the ultralightness narrative. Its regular size perfectly fits six ULTRALEGGERA chairs. The solution provided by the table is an attractive design expression, but a unique functionality as well. The lightweight feature makes the table ultra-easy to move. It provides for easy and long-lasting use of the object.
Learn more about Ultraleggera Table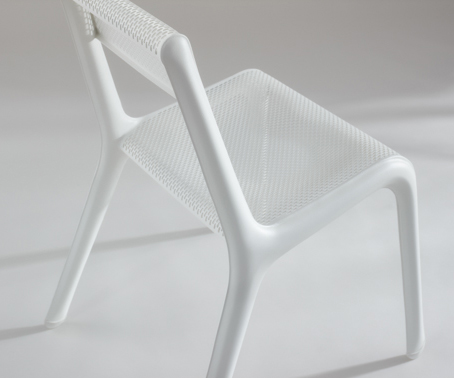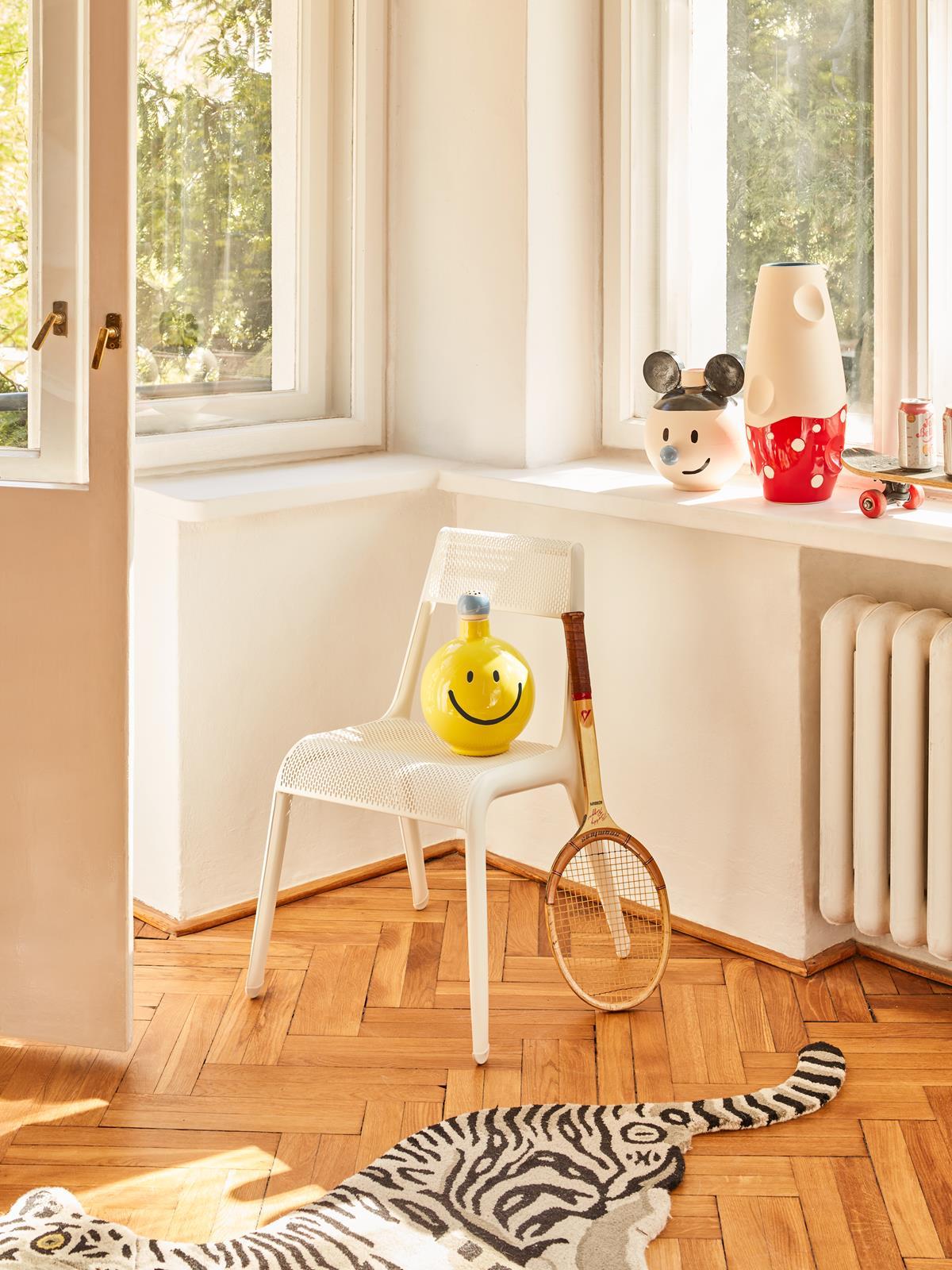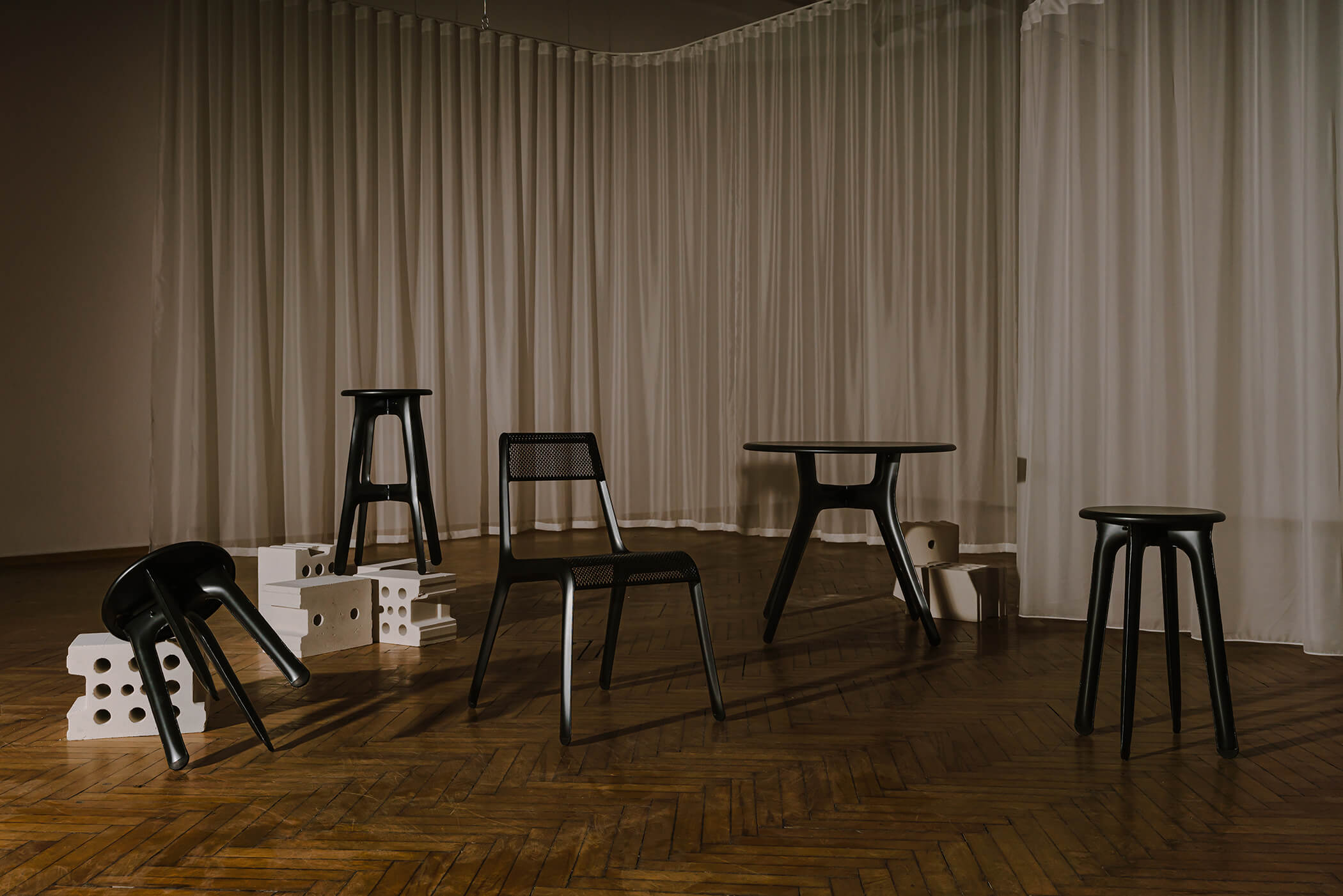 Ultraleggera chair—the legend of lightness
In 2019 Oskar Zięta took up Gio Ponti's Superleggera. He created an award-winning chair weighing a little over 1660 g. That is how the whole family was born—on the stable, resistant basis of the Ultraleggera chair.
Learn more
Get closer to reflections
Discover Our Collection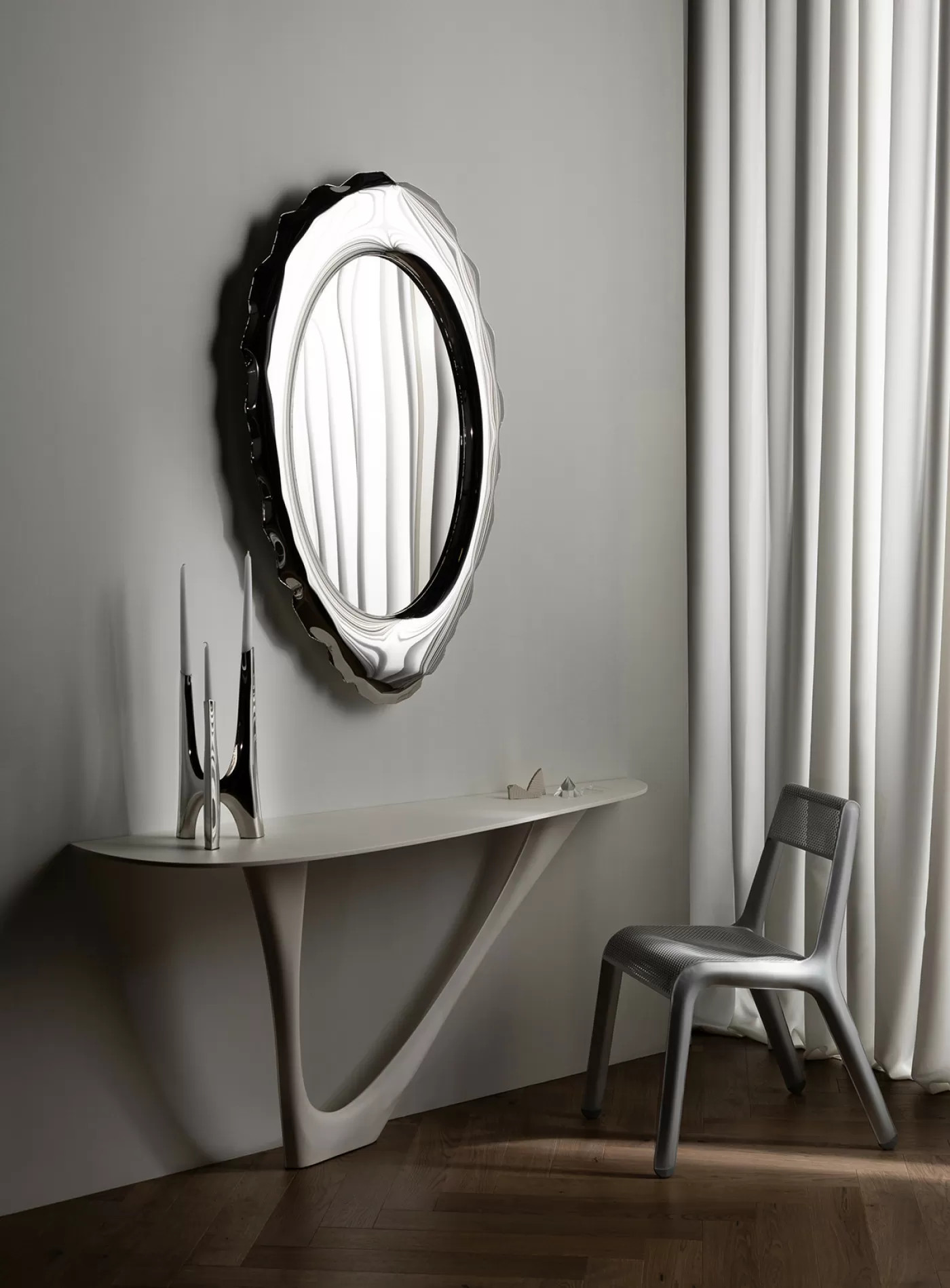 Zieta Collection
The outcome of transdisciplinary design based on experimenting with unique FiDU technology. The Zieta Collection, fresh, new, daring solutions that not only excite but also fire up the imagination, is based on controlled deformation—inflating flat, steel forms with compressed air.
explore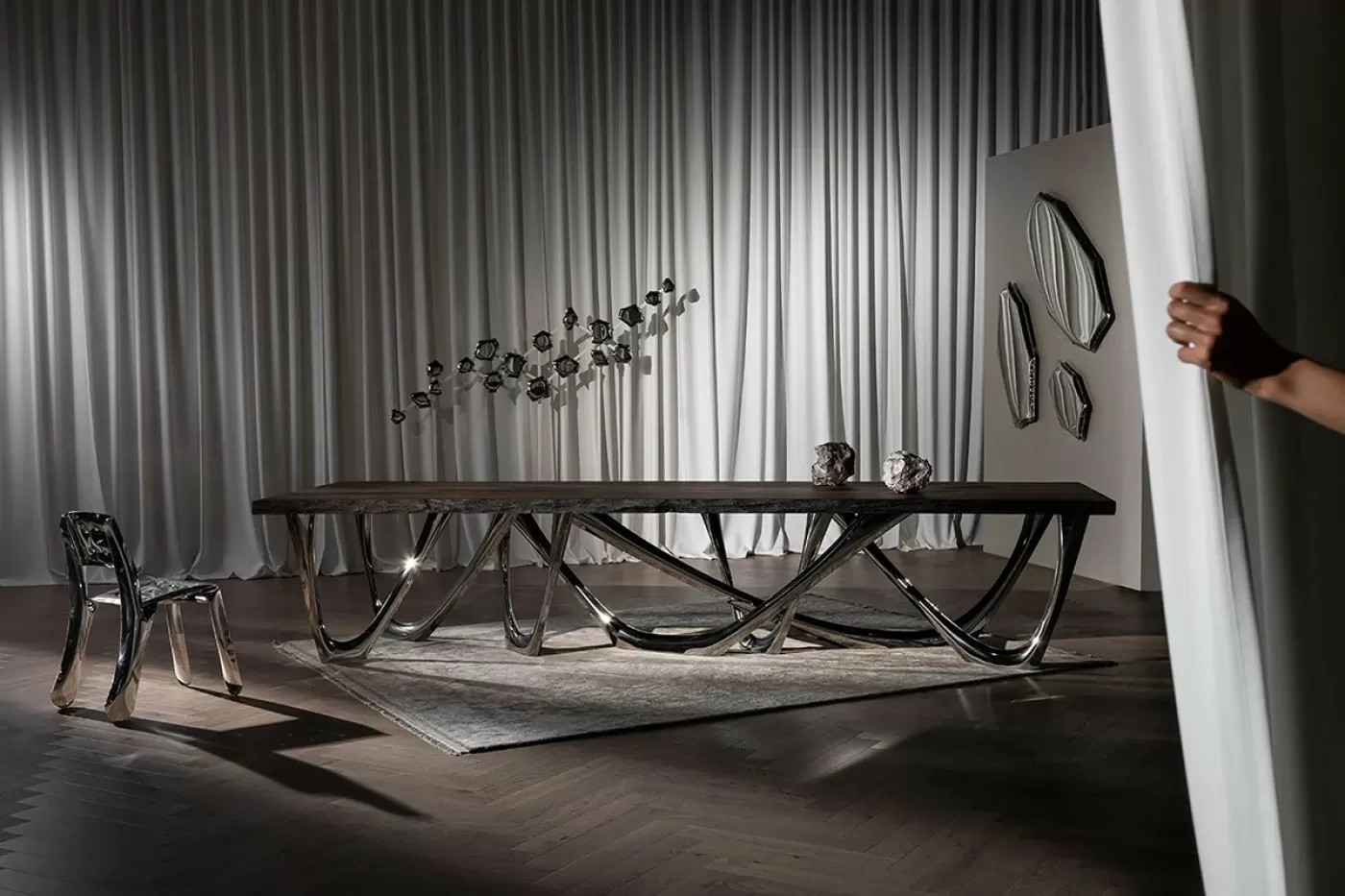 Studio's selection
Complementary choice
Vinci Art Gallery, Poznań