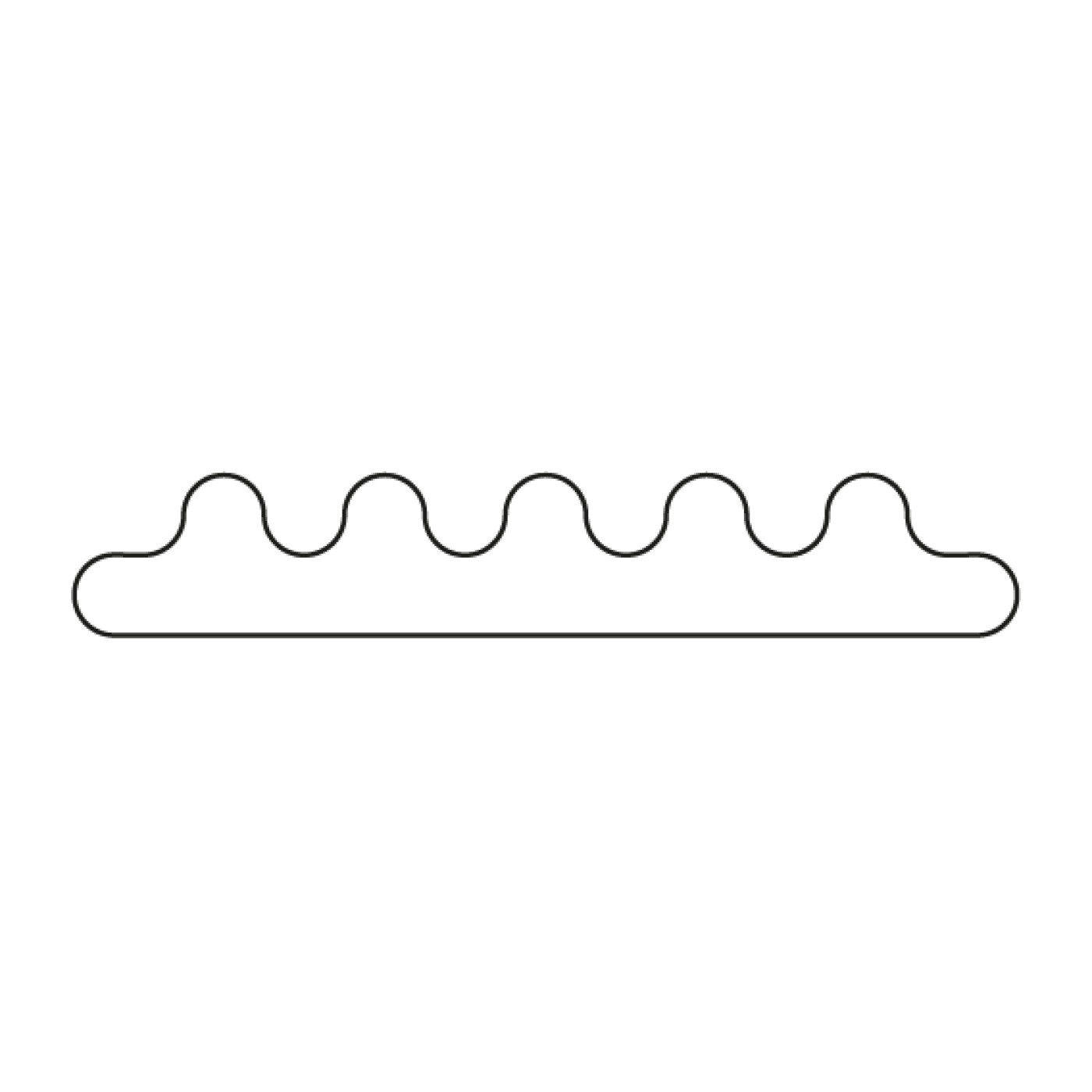 Dimensions
Height: 13.00 cm5.12 inch
Width: 77.00 cm30.31 inch
Weight: 1.00 kg2.20 lb
Gross dimensions (with packaging)
Height: 10.00 cm3.94 inch
Width: 80.00 cm31.50 inch
Depth: 23.00 cm9.06 inch
Weight: 2.00 kg4.40 lb
Collection Zieta Collection
* the package includes a mounting kit for Kamm
* weights, shapes and dimensions may vary, this is a characteristic feature of FiDU products


The colours visible on the screen may be presented differently depending on your monitor settings and screen resolution. Therefore we cannot guarantee an exact match between the colours you see on the screen and the colours of the actual products.
Simple functionality
KAMM is a wavy story mounted on a wall. A universal object with unique bulges which completes the narrative with the items hung on it.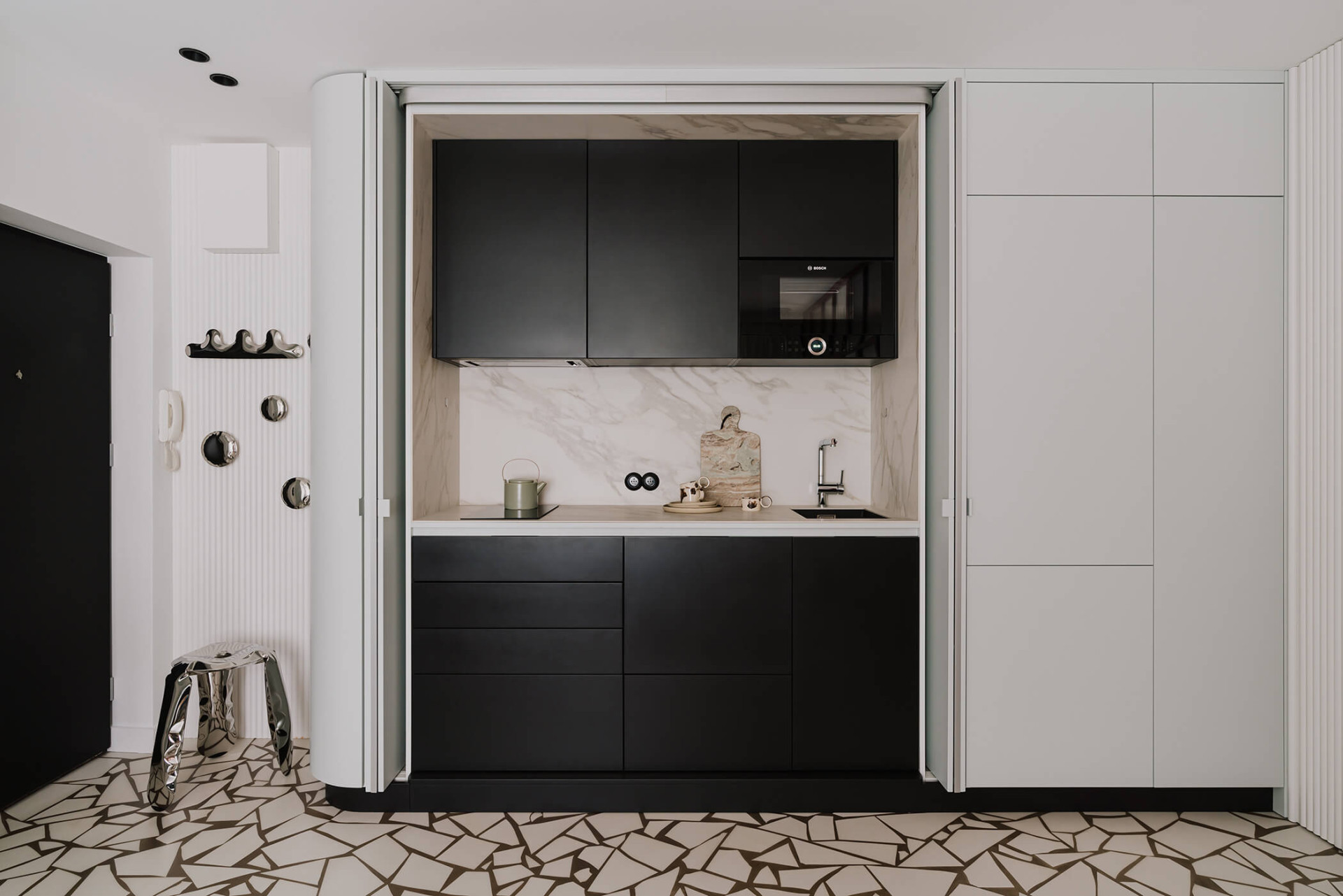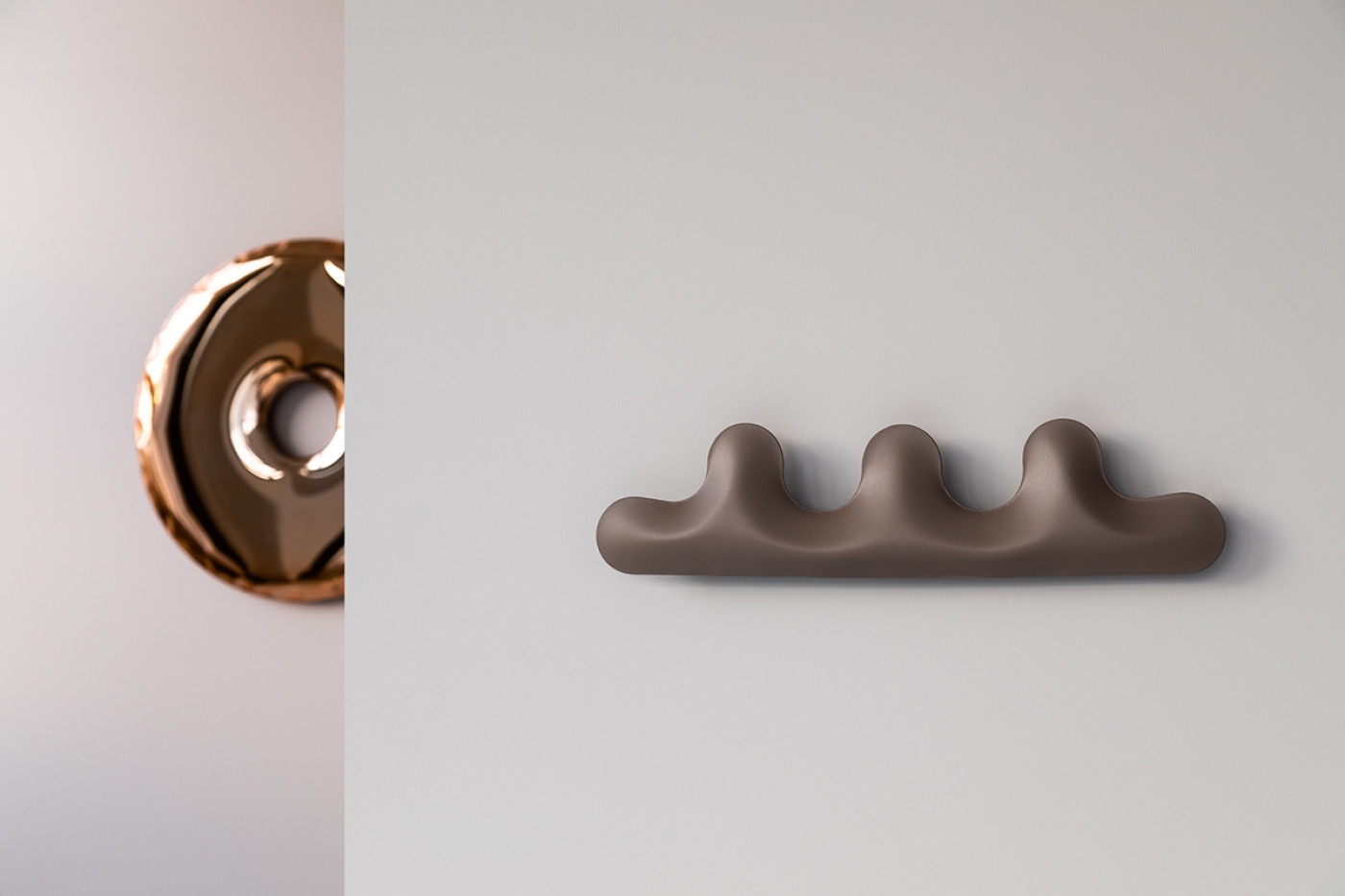 It is mainly a coat hanger, welded and inflated carefully under high pressure to create unique waves. It can be used for hanging coats, shawls, jewellery, bags and other accessories. It is available in different sizes and finishes from the Zieta, Copper and Heat collections.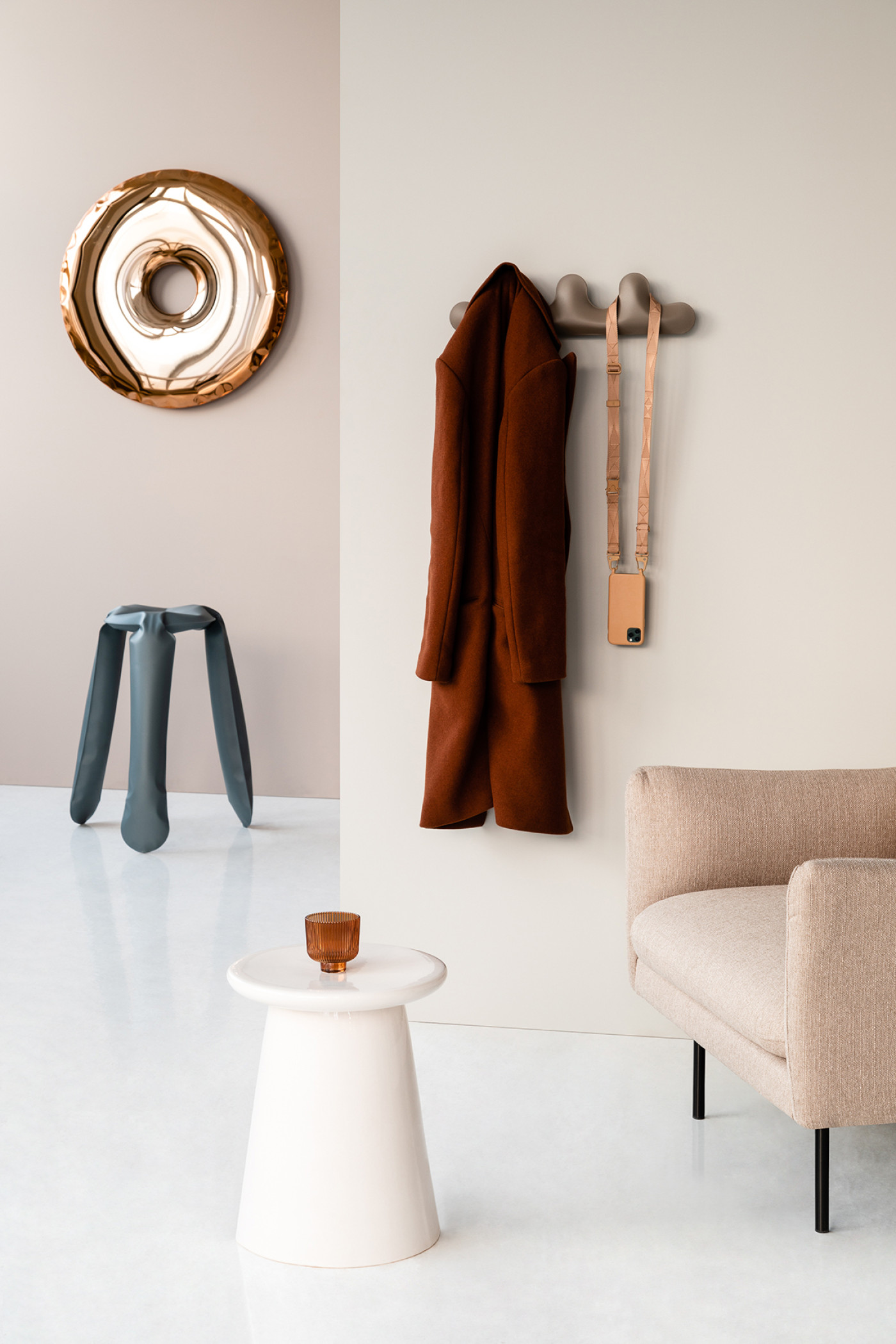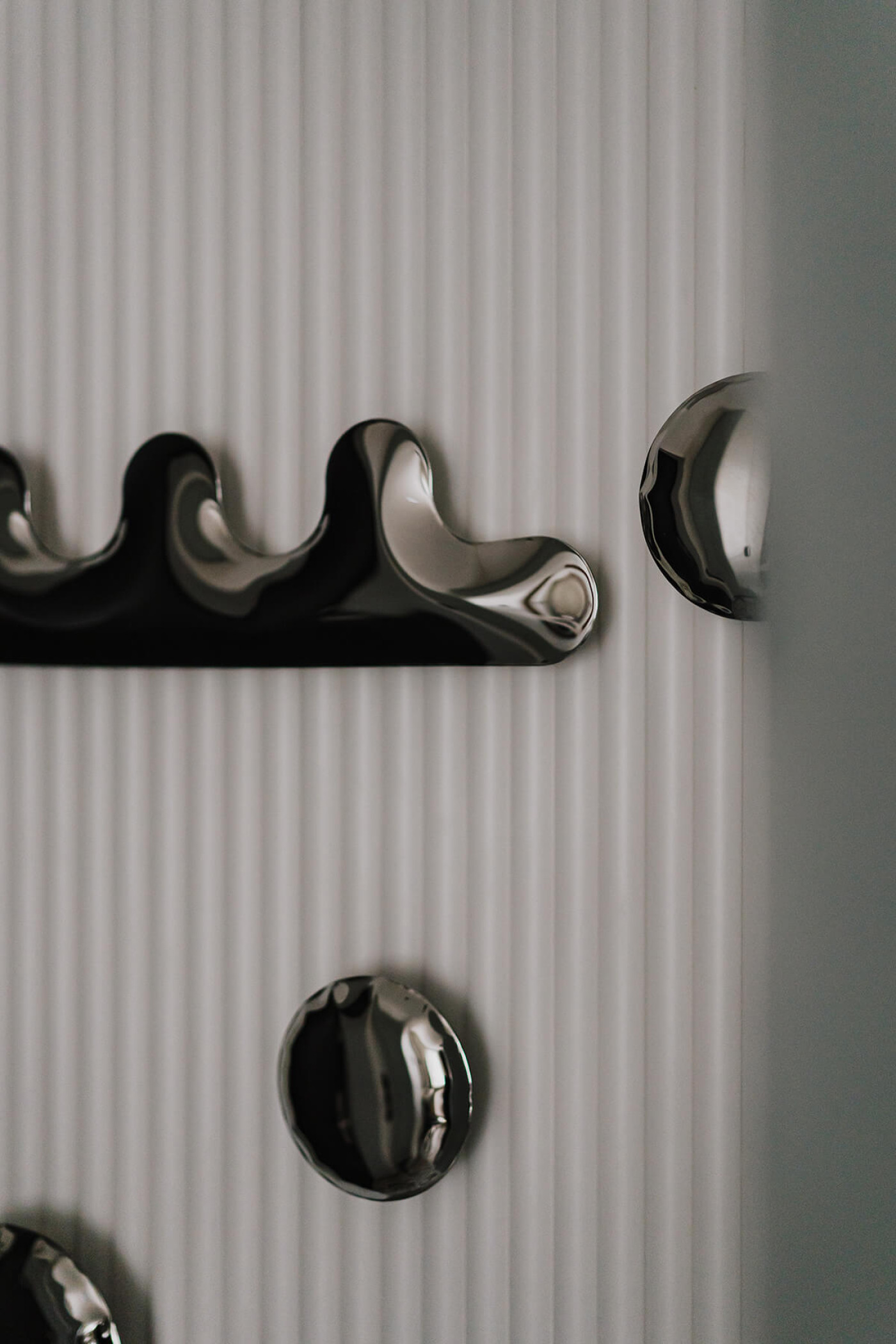 Get Closer to reflections
Discover Our Collections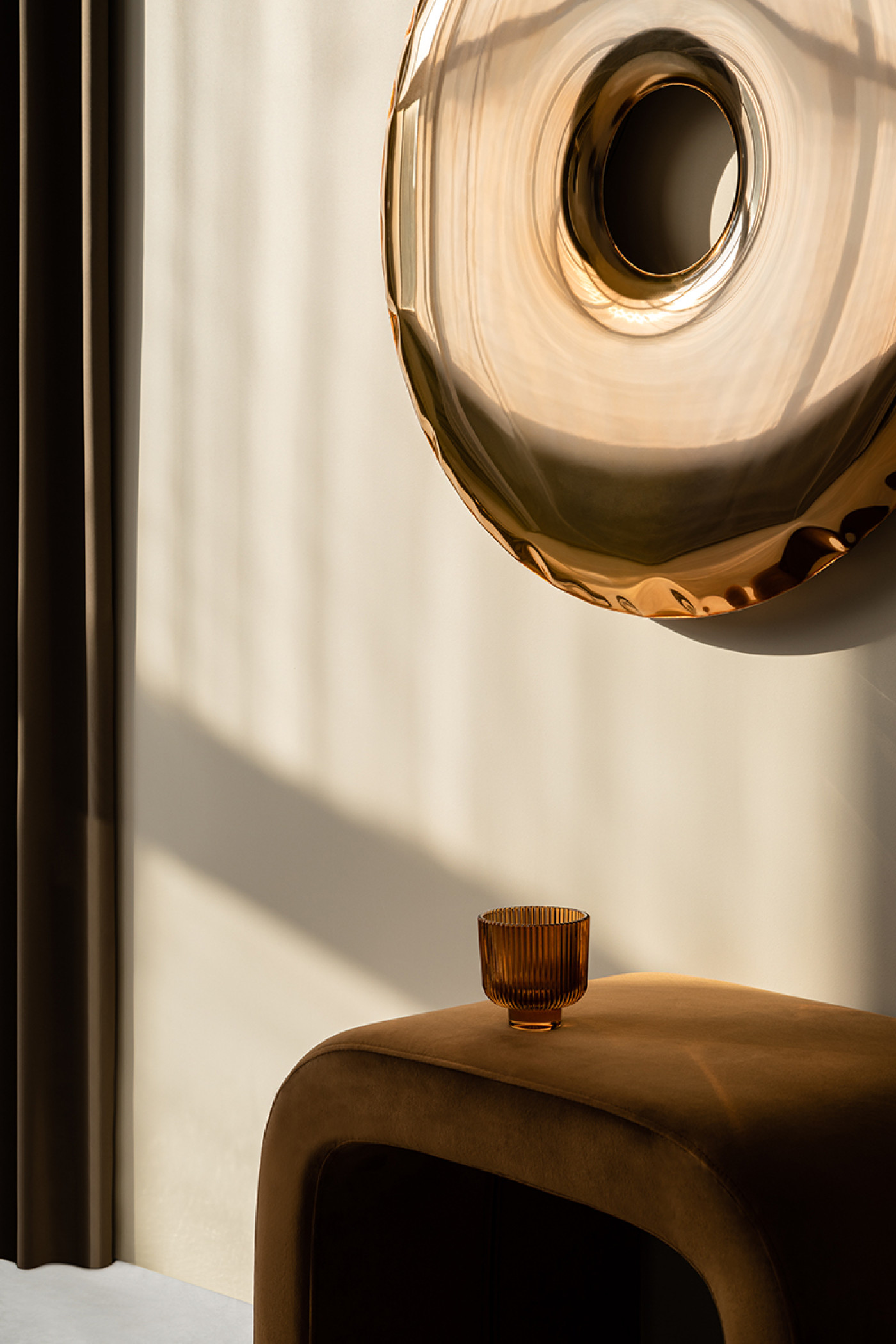 Aurum Collection
The Aurum Collection is the outcome of Zieta's experiment with lacquered steel. The polished Inox surface is coated with a semi-transparent lacquer, which covers the object and at the same time uncovers its natural beauty.
Read more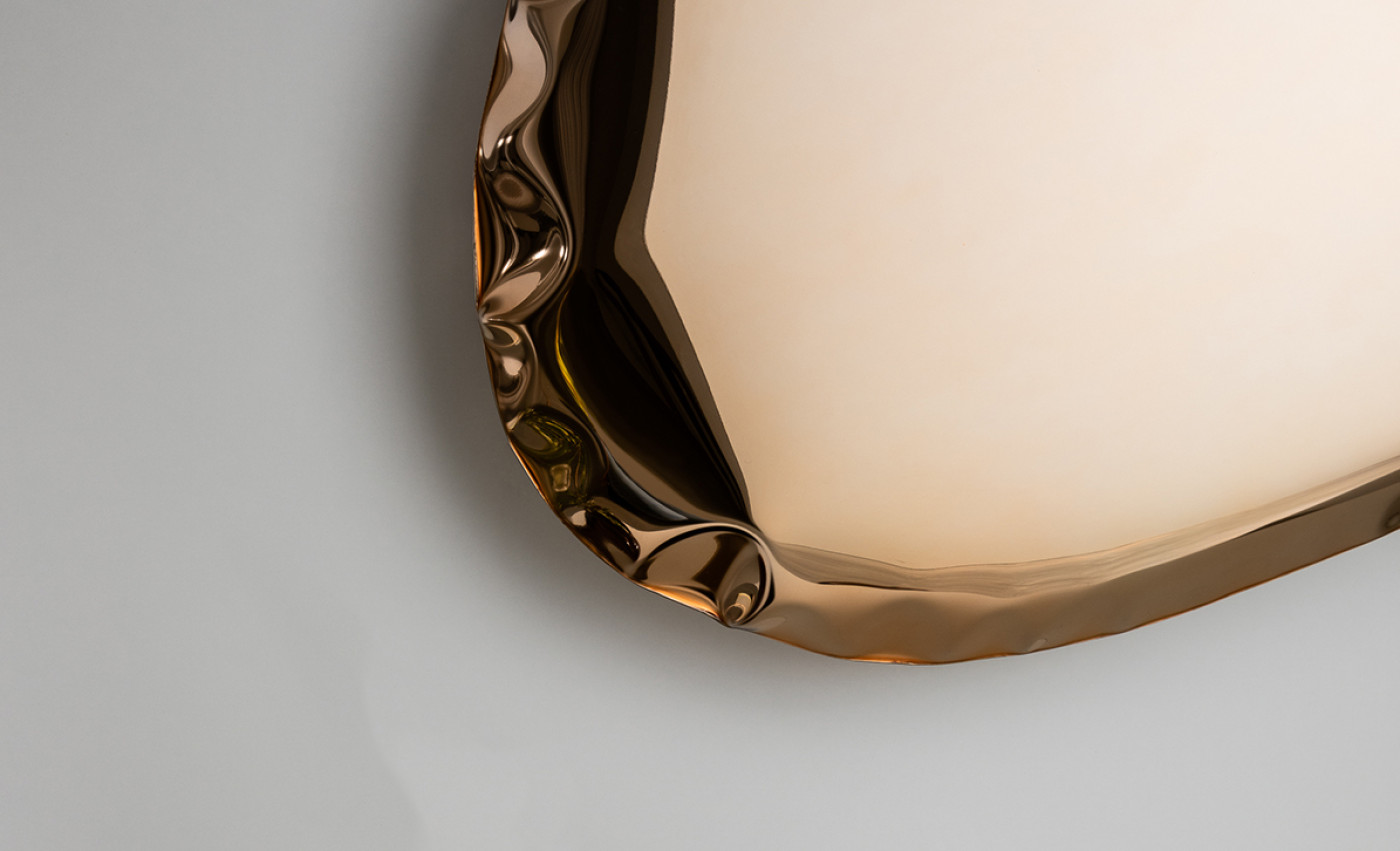 Studio's selection
Complementary choice