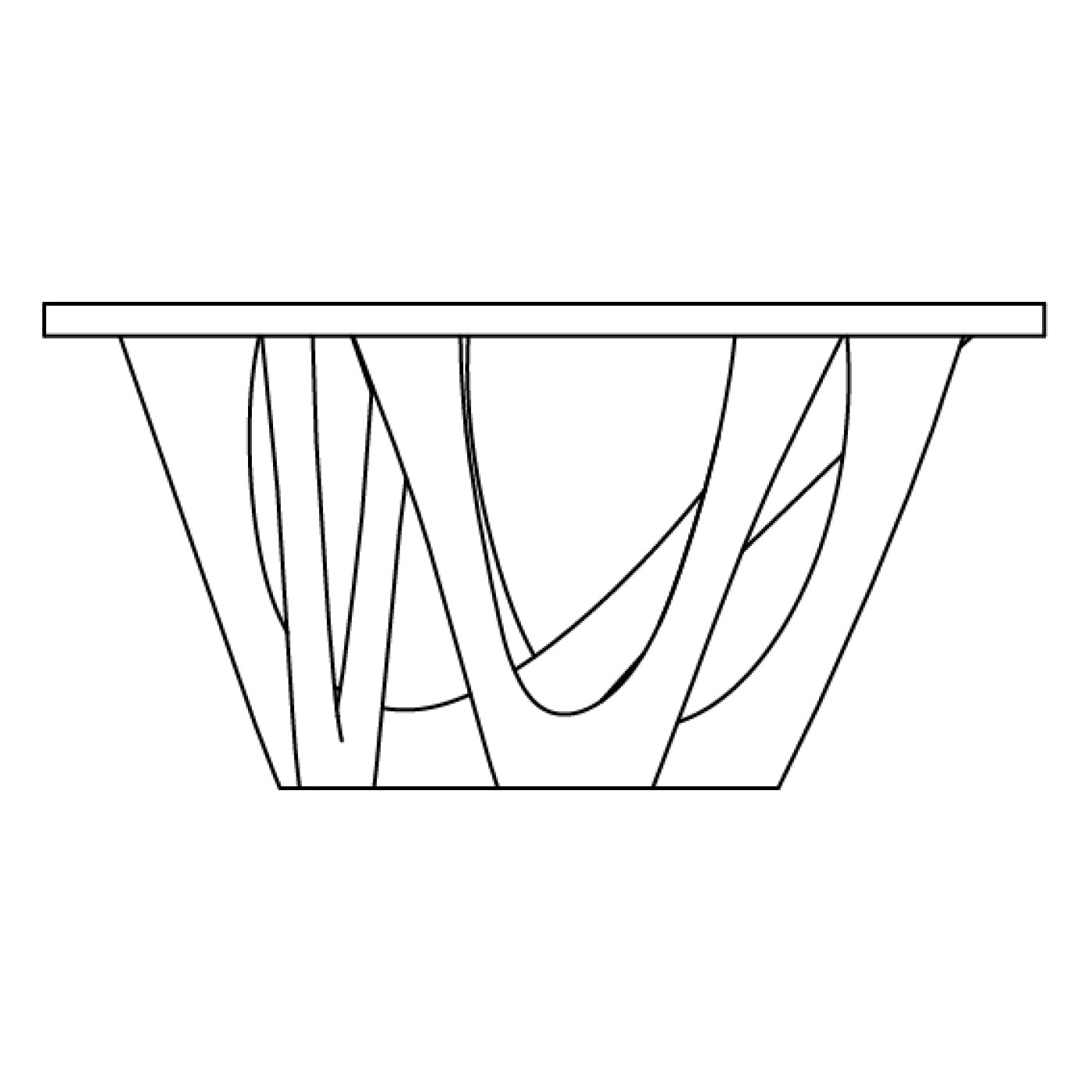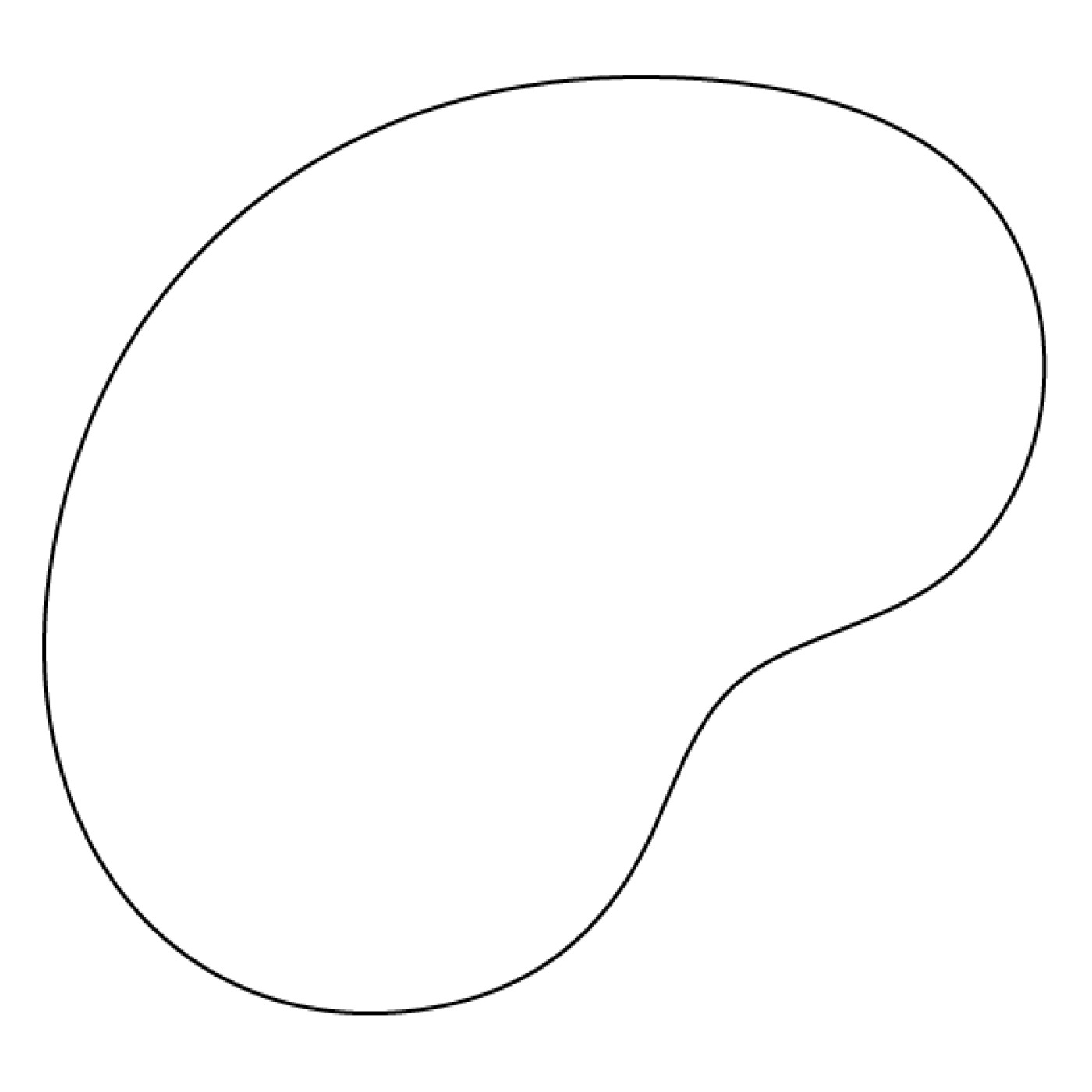 Dimensions
Height: 60.00 cm23.62 inch
Width: 124.00 cm48.82 inch
Depth: 116.00 cm45.67 inch
* weights, shapes and dimensions may vary, this is a characteristic feature of FiDU products


The colours visible on the screen may be presented differently depending on your monitor settings and screen resolution. Therefore we cannot guarantee an exact match between the colours you see on the screen and the colours of the actual products.
Description
The G-TABLE is a bionically shaped object customized for the client's needs. Each table is parametrically tailormade and created together with the end user, who can choose from a variety of materials and finishes and also decide on the final specifications. The G-TABLE reflects a subtle dialogue. Depending on the type of material applied in the process of joining the tabletop and legs, either the top or the legs may predominate.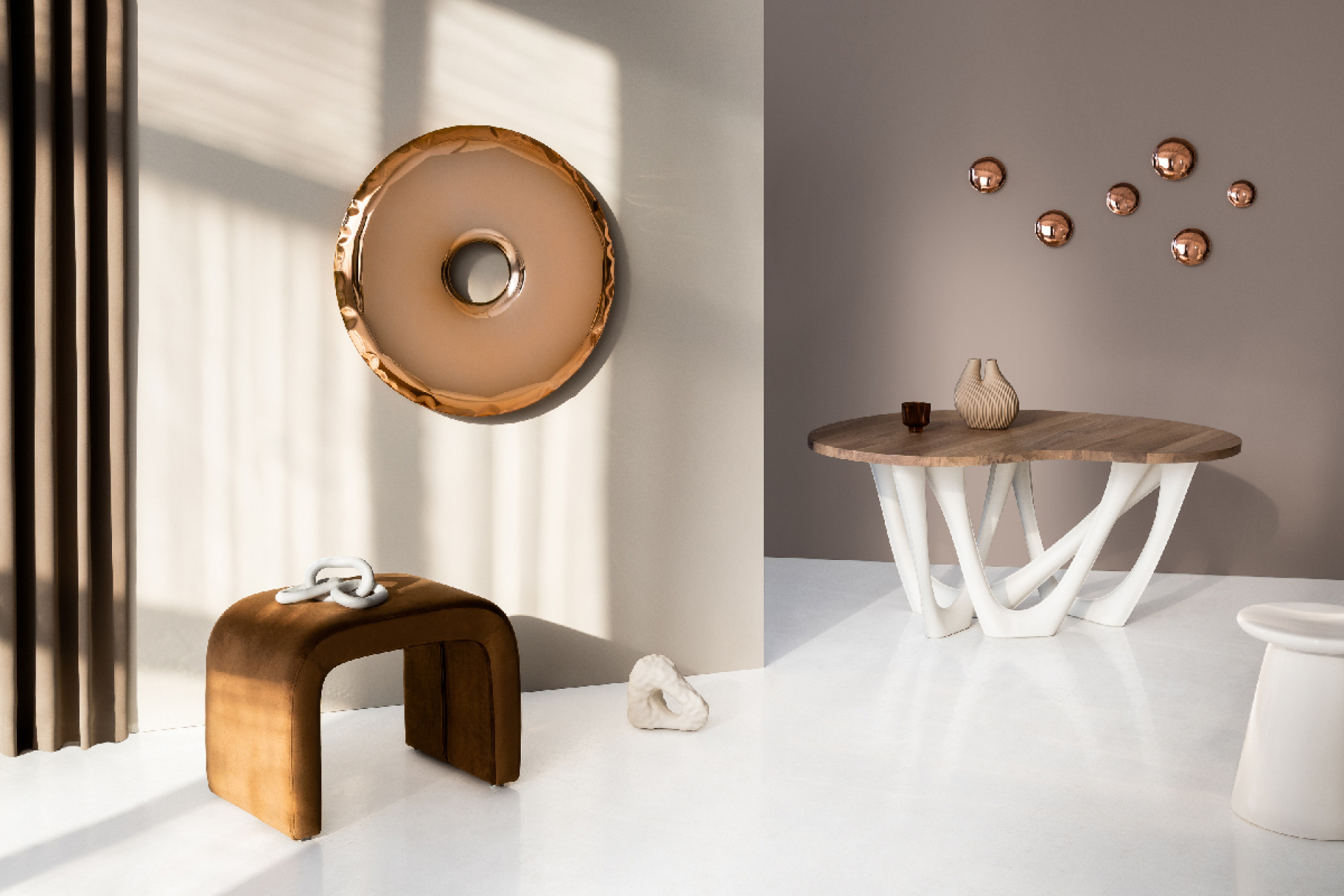 Bionic customization
G-TABLE's metal base, which is also available in a variety of options, is made of parabolic forms. It is reminiscent of plants or tree roots, which symbolize constant change and harmony. Hence the diverse structure of the G-TABLE alludes to natural forms and processes. By modifying five features in the software, we can generate tailored parametric arches with no limits of scale. In general, the software allows us to create the basis for miniature models as well as huge art forms and structures. We are open to experimenting with scale and sizes to achieve a diversity of dimensions.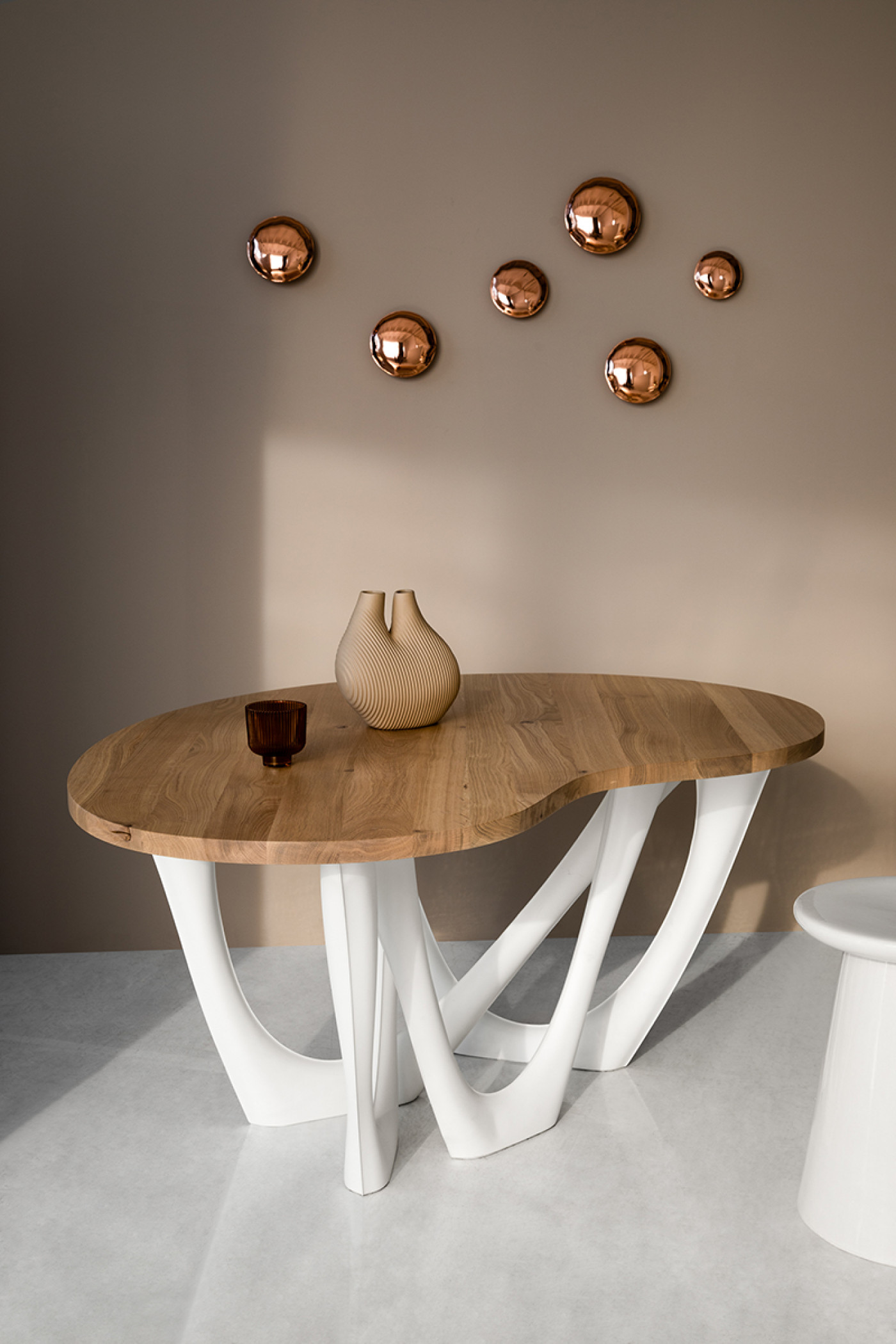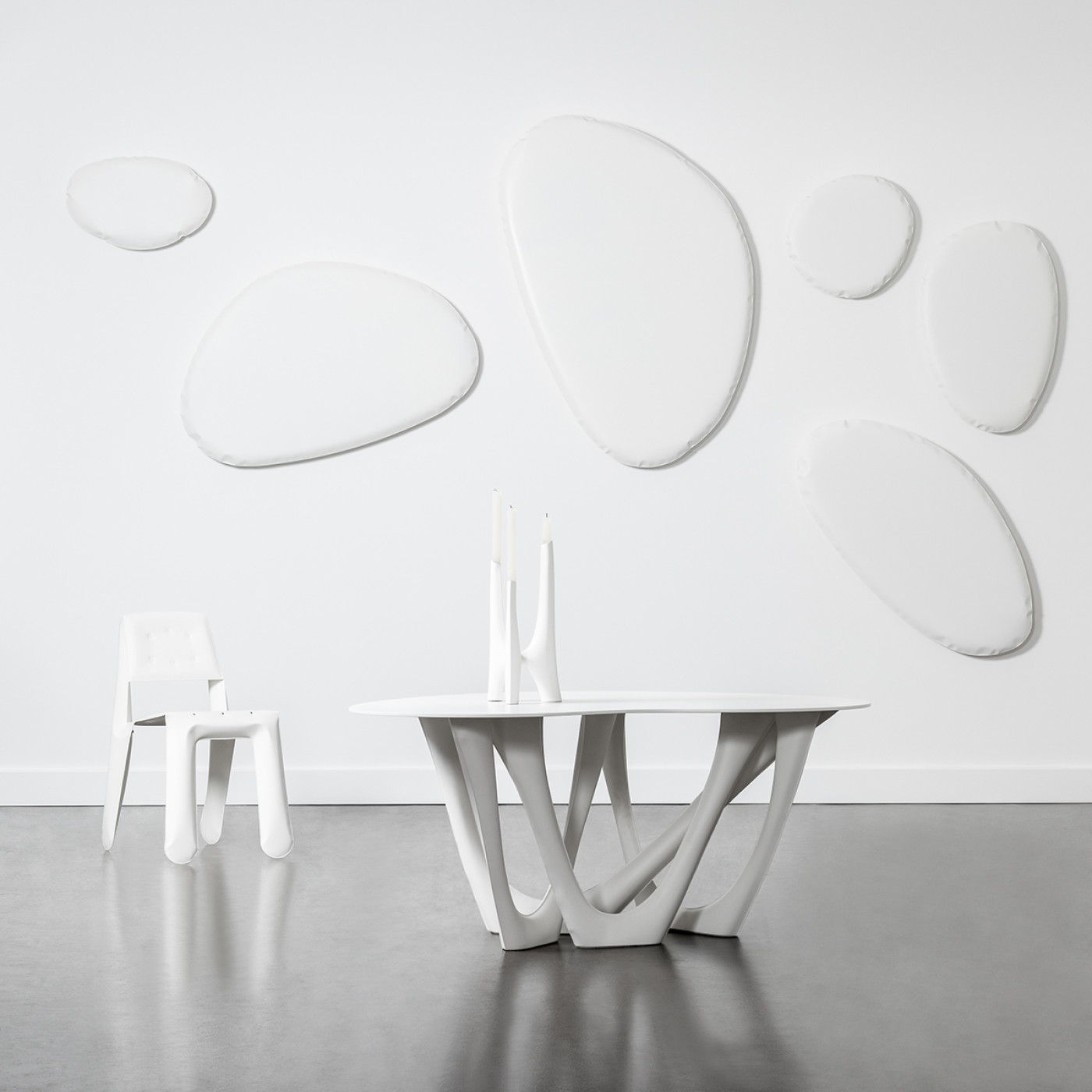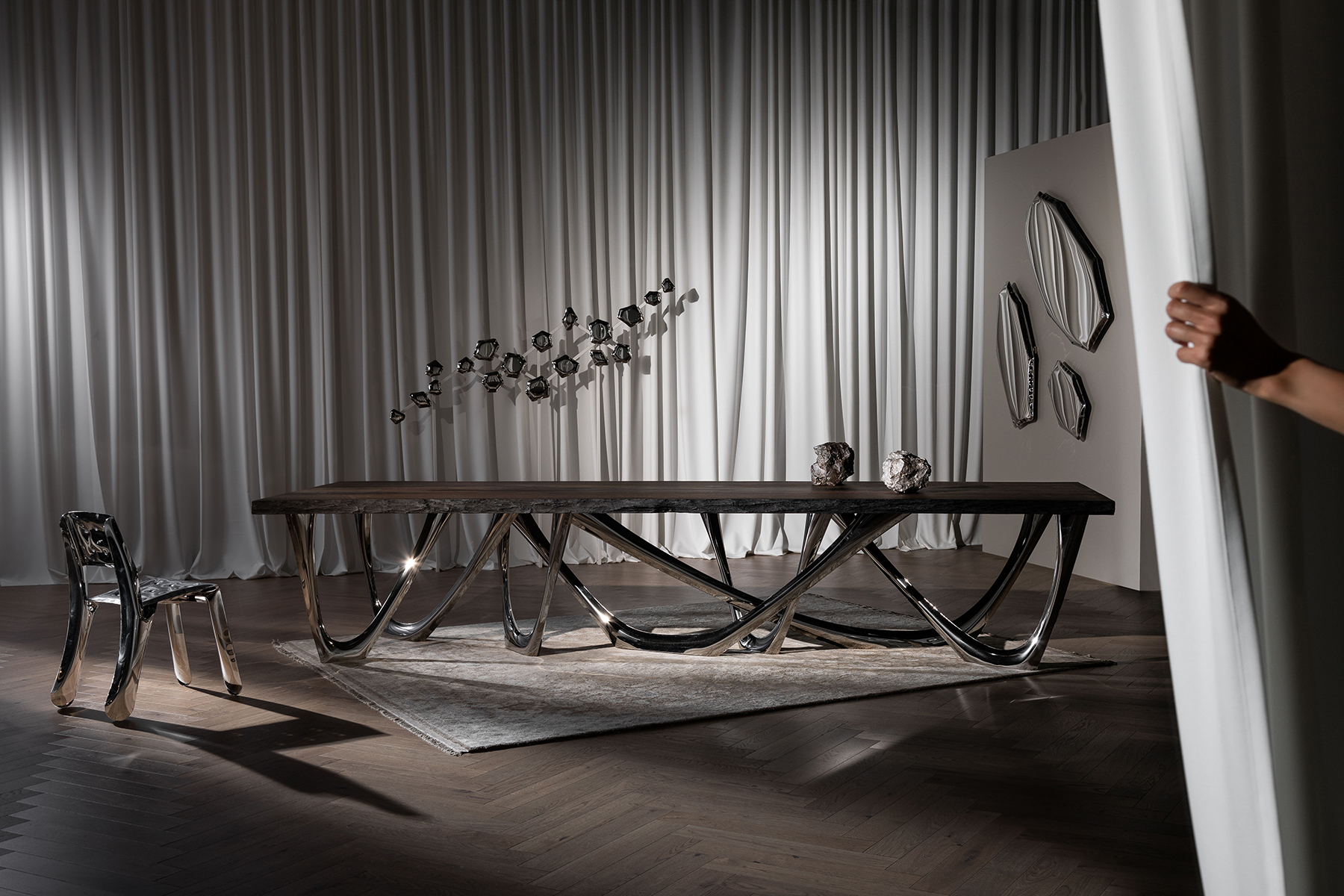 G-Table Dark Oak with Inox Base
G-Table Dark Oak is an elegant mixture of contemporary sculptural form with a traditional oak top. Finesse and an artistic approach to an object of everyday use make it stand out in the crowd of things. It is a showstopper, a piece of art that astounds and baffles.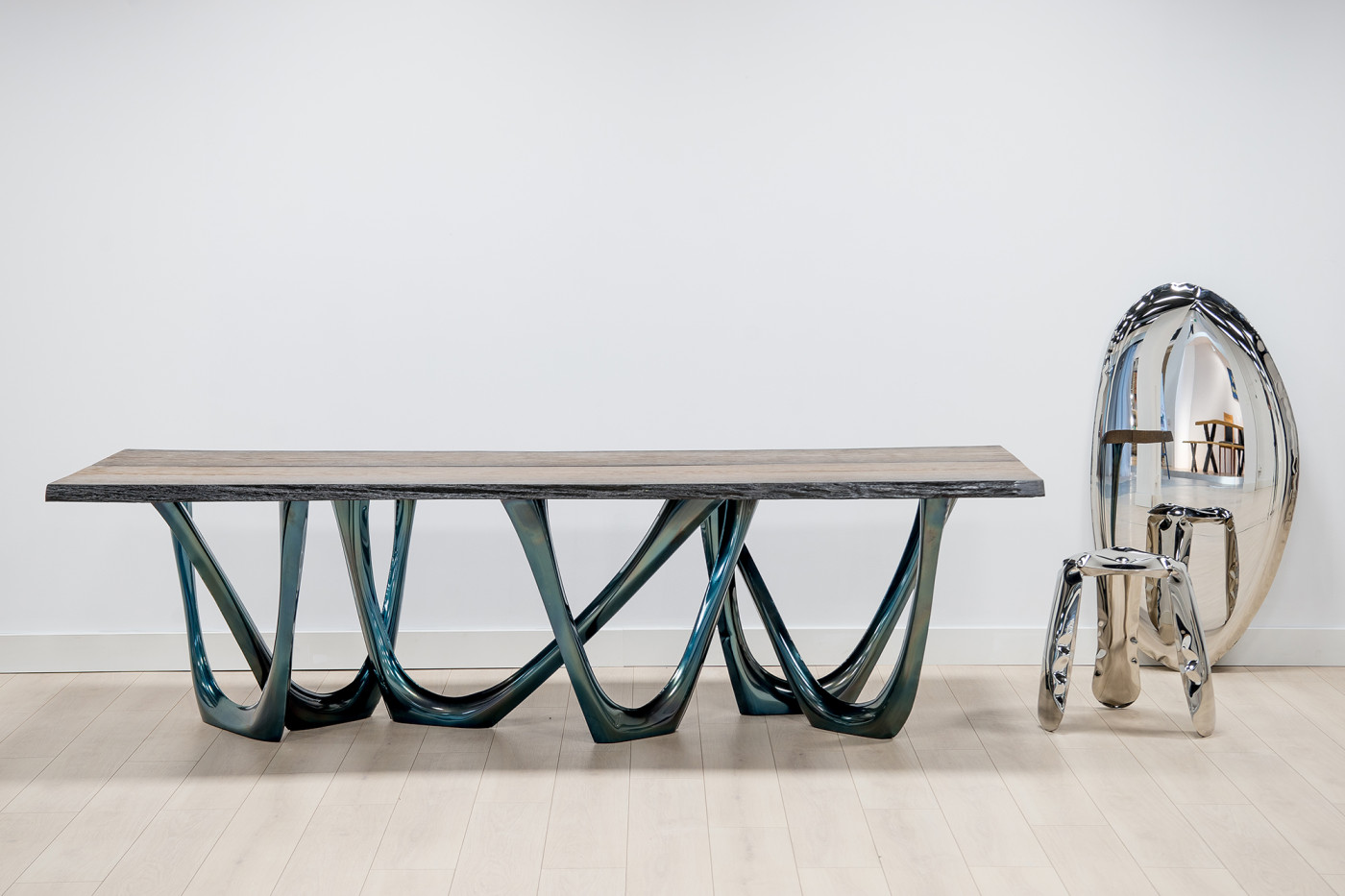 G-TABLE Cosmos Ancient Oak
Black Oak is the oldest wood in Poland. Hidden from the world at the bottom of Polish rivers and swamps for thousands of years, it is now mined and transformed into stunning tabletops with outstanding character and visual features that arouse our senses and open up our imagination. Owing to thousands of years of oxidization, mineralization, and active tannins, the wood has gained a dark grey to dark blue colour. Deep, dark and tempting with tint.
Studio's selection
Complementary choice