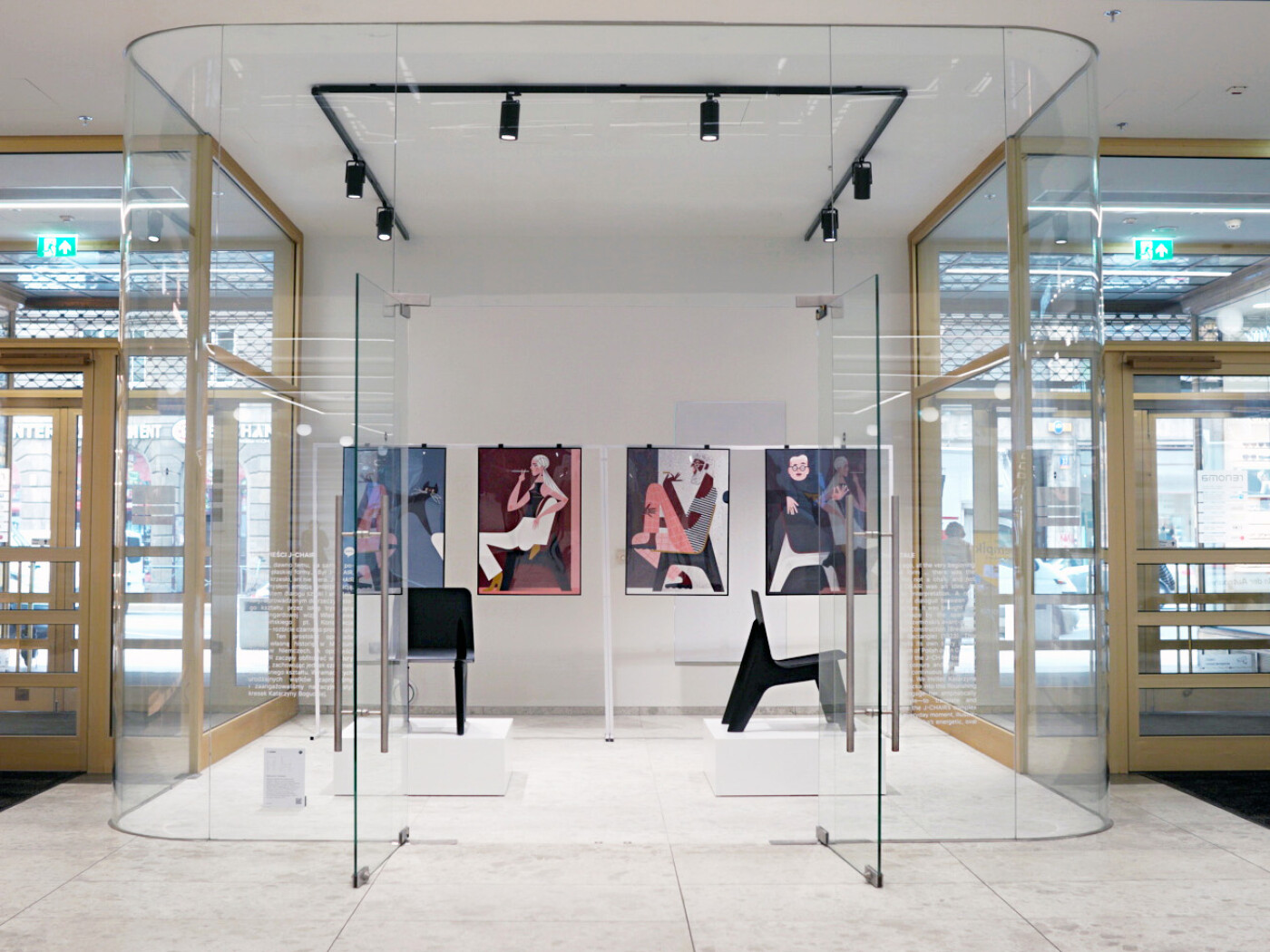 Long, long ago, at the very beginning of the flat form … there was the J-CHAIR. Yet not a chair, and not a letter. J-CHAIR was an idea, an emotion, an interpretation.
A representation of dialogue between art and architecture.
Each and every Zieta Studio object tells its own, unique story. We would venture to say that such narratives are the essence of each. As time passes, the emotions and interpretations evolve. But the breaking point is the same. It's the "stop" moment, the second when the creator decides to put the dot at the end of the form.
Once the black J-CHAIR was brought into the light, its tale began to sprout with colours and narratives, but continually maintaining respect for its own shape. Today we can explore how J-CHAIR's form brings together contrasts. Combinations of calming yet challenging olive green with the depth of the cognac shade of natural leather, and many other inspirations
The opening sentence of the J-CHAIR narrative was Władysław Strzemiński's avant-garde vision of Flat Construction (Breakage of a Black Rectangle) (1923). That rectangle tells its own story in the Jerke Museum of Polish art in Germany. Oskar Zięta, in his fascination with the constructivists, took the rectangle and the museum building block and reframed and reinterpreted it into a functional object—a chair.
The stories of J-CHAIR serve as a kind of prelude to a new project, Zieta Illustrated, whose first fruits we will see at this year's edition of the Warsaw Home design fair.
As the J-CHAIR insists on speaking up, we invited Katarzyna "Nioska" Bogucka into this flourishing sphere. We engaged her narrative style—to translate and freeze-frame the J-CHAIR's complex story in an everyday moment. The little chit-chats bring everyday and extraordinary topics to light—illustratively told by
Nioska's
energetic, oval lines.