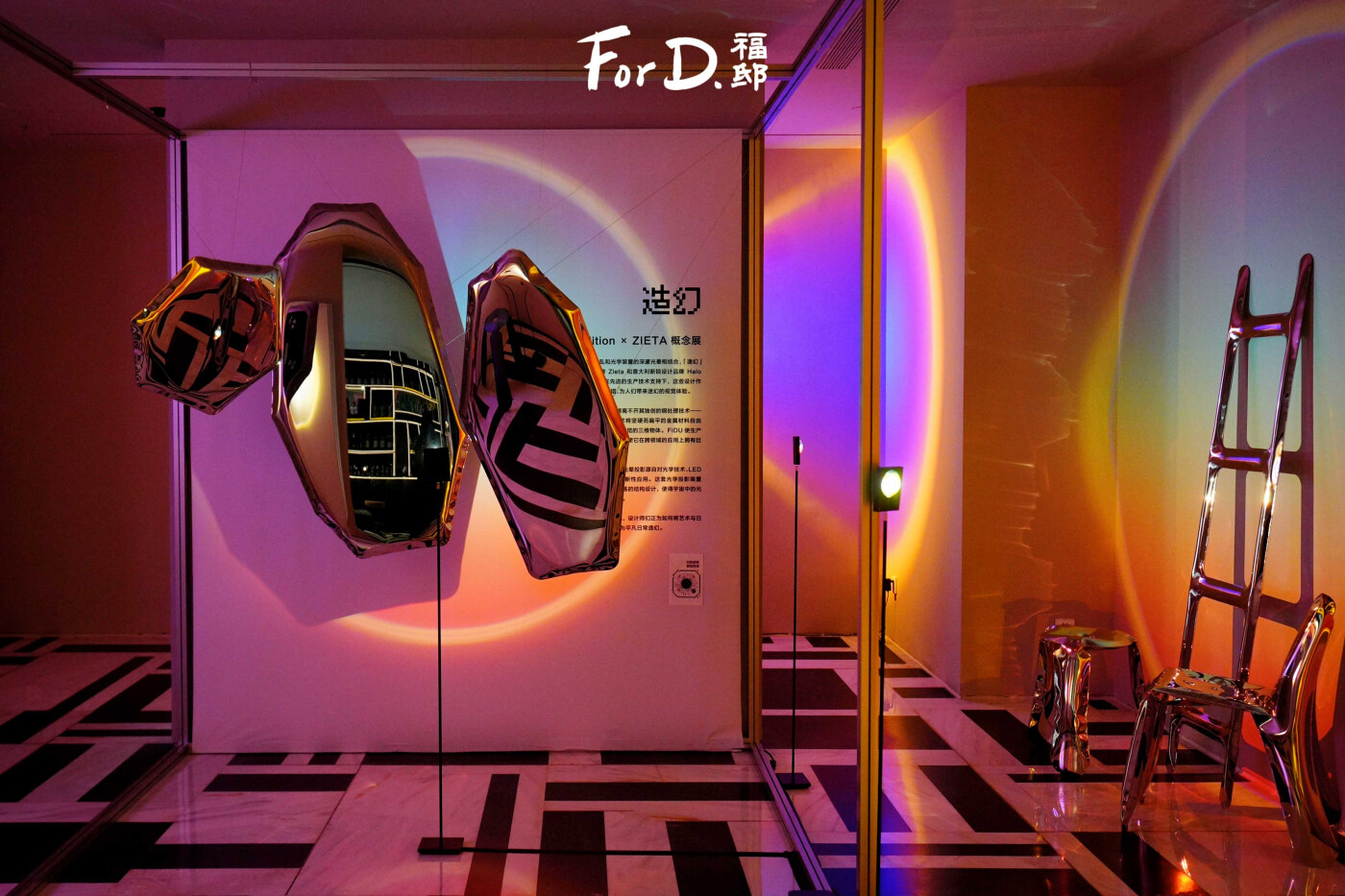 The event explores the intersection of art and technology through the works of two cutting-edge design brands: the Polish home design brand Zieta and the Italian design brand Halo Edition. Using advanced production techniques, these designs interweave light and reflections of metal to offer a psychedelic visual experience.

Photograper: Yiquan
Image editing: Chenting
The unique design and aesthetics of Zieta's products are inseparable from its innovative steel processing technology FiDU. This technology transforms two-dimensional sheets of flat metal into objects through a free deformation process. FiDU technology requires only a few kilobytes of production files, which gives it great potential for cross-over development.
Meanwhile, the vibrant halo projection of Halo Edition stems from the integration and innovative application of optical technology, LED technology, and CNC technology. This optical projection installation features precise optical systems and compact structural design, making it possible to bring optical scenes from the universe into the home landscape.
With the iterative evolution of modern production technology, designers are providing more possibilities for how to integrate art with daily life, creating illusions for our ordinary life.
Challenging the material is one of the fundamental areas of Zieta Studio's explorations. Our prevailing focus is on form and its deformation, but lately we have been more and more attracted to colouring as shaping. The Cotton Candy collection is a certain manifesto of expressive matte. Shifting our classic high-polished Inox objects into matte shades unravelled unexplored chapters of a new interpretation of shine.
Zieta Studio;
Artistic manifestos of advanced technological research