Manifesto chair of the future.

Its final form and properties, implied by monomateriality, are like a lens concentrating complex issues from the fields of ecology, technology and economics.


In 2019, Oskar Zięta decided to face the challenge of lightness again in the design of a functional product. The result of his research is Ultraleggera, a chair that amazes with its featherweight and attracts with its charm.
Playing with lightness

When Cassina began producing the Superleggera chair designed by Gio Ponti in 1957, experiments with strength and lightness of structure belonged primarily to the world of architecture. In their projects, such creators as Buckminster Fuller and Jean Prouvé raised the idea of ​​the primacy of construction quality over form.
The world's lightest chair
The chair designed by Zięta is built on an ultra-lightweight, durable frame made with the innovative FiDU technology, with a laser-cut seat plus backrest. All made of one material, the highest-quality aluminium. The whole construction is characterized by exceptional lightness - it weighs a little over 1660 g.
Universal design


Above all, ULTRALEGGERA is a stylish and timeless piece of furniture, a contemporary metal chair of a minimalist shape. Thanks to its lightness and durability, it is a product suited to both private and public spaces, such as healthcare institutions and office spaces. Last but not least, its universal form fits spaces in every style, from classical apartments to industrial lofts.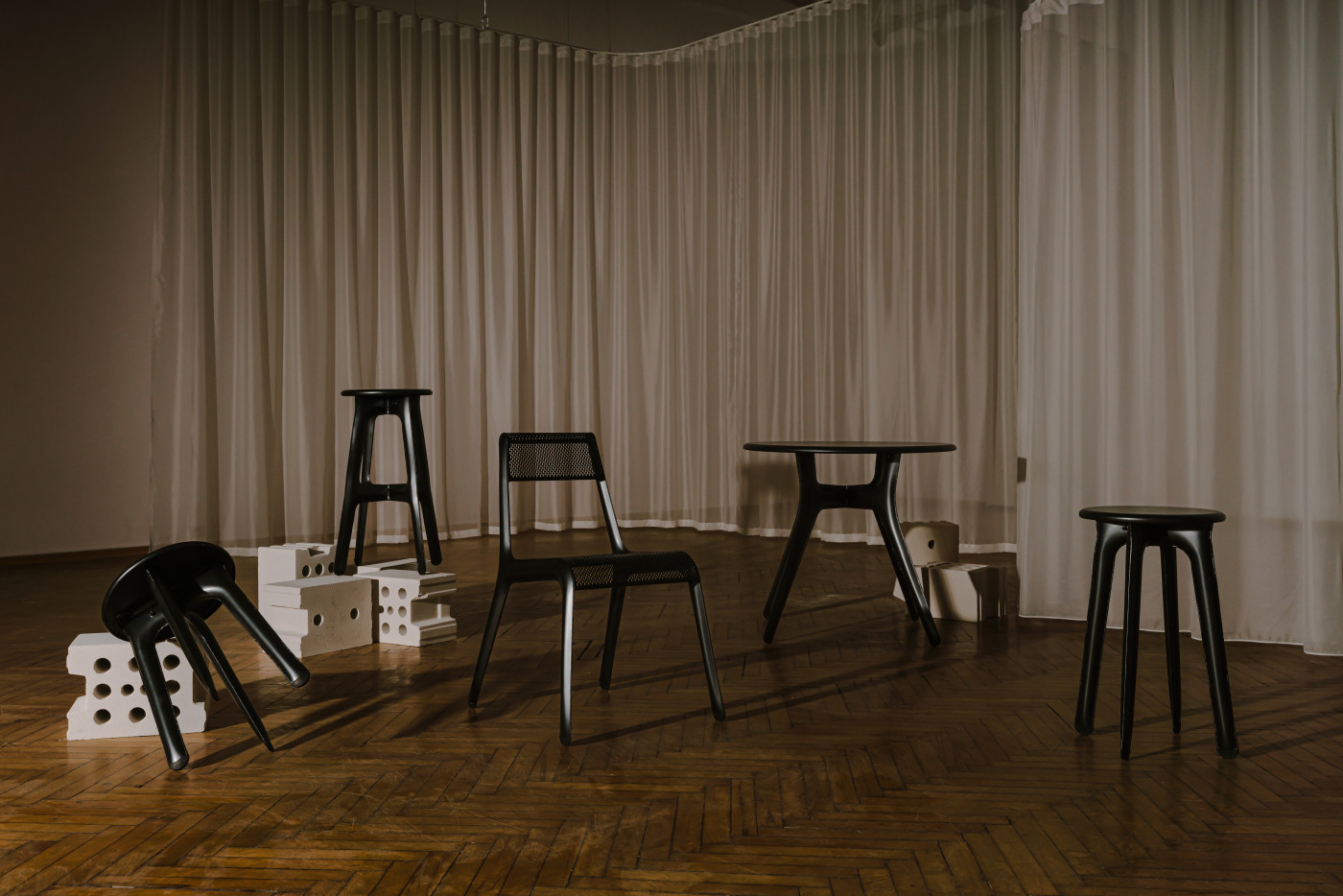 Please welcome the whole family.
Inspired by the features of the Ultraleggera chair, we expanded its concept with new objects including:


Ultraleggera Stool Standard
Ultraleggera Stool Kitchen
Ultraleggera Stool Bar
Ultraleggera Coffee Table
Weight of the future

The Ultraleggera family is a great representative of Mono-Material Thinking. Manufactured in aluminum, it is durable, fully recyclable, and ultralight. When all of those features are combined with functionality, we get the Ultraleggera family, with each of its members functioning as a certain definition of the object of the future. They manifest Zieta Studio's values and the principles of the Circular Economy.