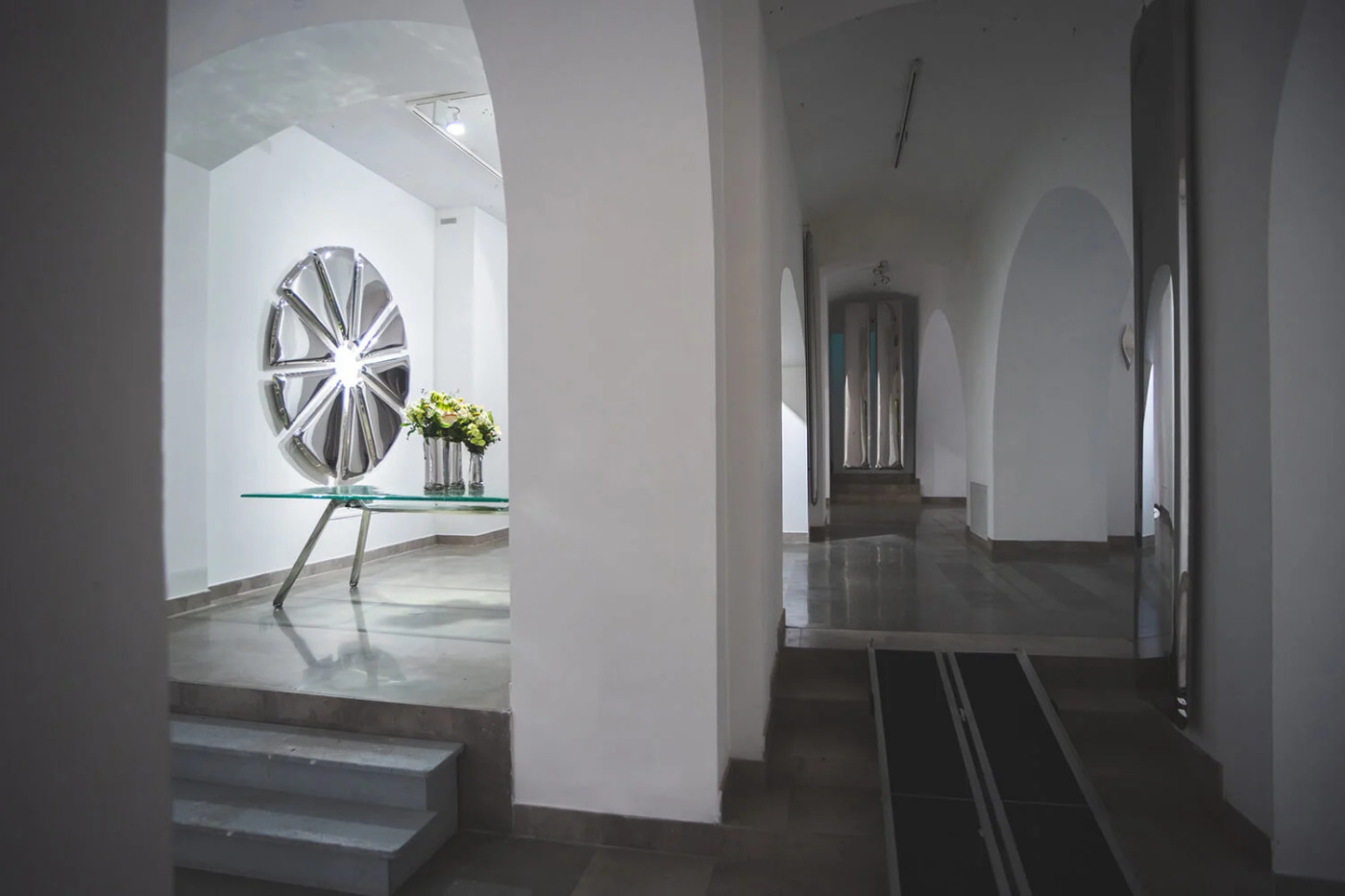 The first exhibition of Oskar Zięta in 2022 is "INFLATALES". Due to the great interest and success of previous editions, the exhibition is open to viewers in the Design Institute, Kielce. What makes this new edition even more interesting is that it has been enlarged with objects that have not been presented there before. These include TAFLAs IQ, NUCLEUS, NOGI table construction with a glass top from the Archiglass company and CRASH vases. The exhibition can be viewed from 25.02 – 29.05.2022.


At the exhibition, we will see bionic sculptural and utility objects that attract with their brilliance. They will be shown in an unusual setting, emphasizing both their mysterious nature and advanced design and production methods.
"INFLATALES" is an artistic record of the technological process and experiments with form. The theatrical context emphasizes the multidimensionality of the objects and the interpenetrating sculptural and utility functions.