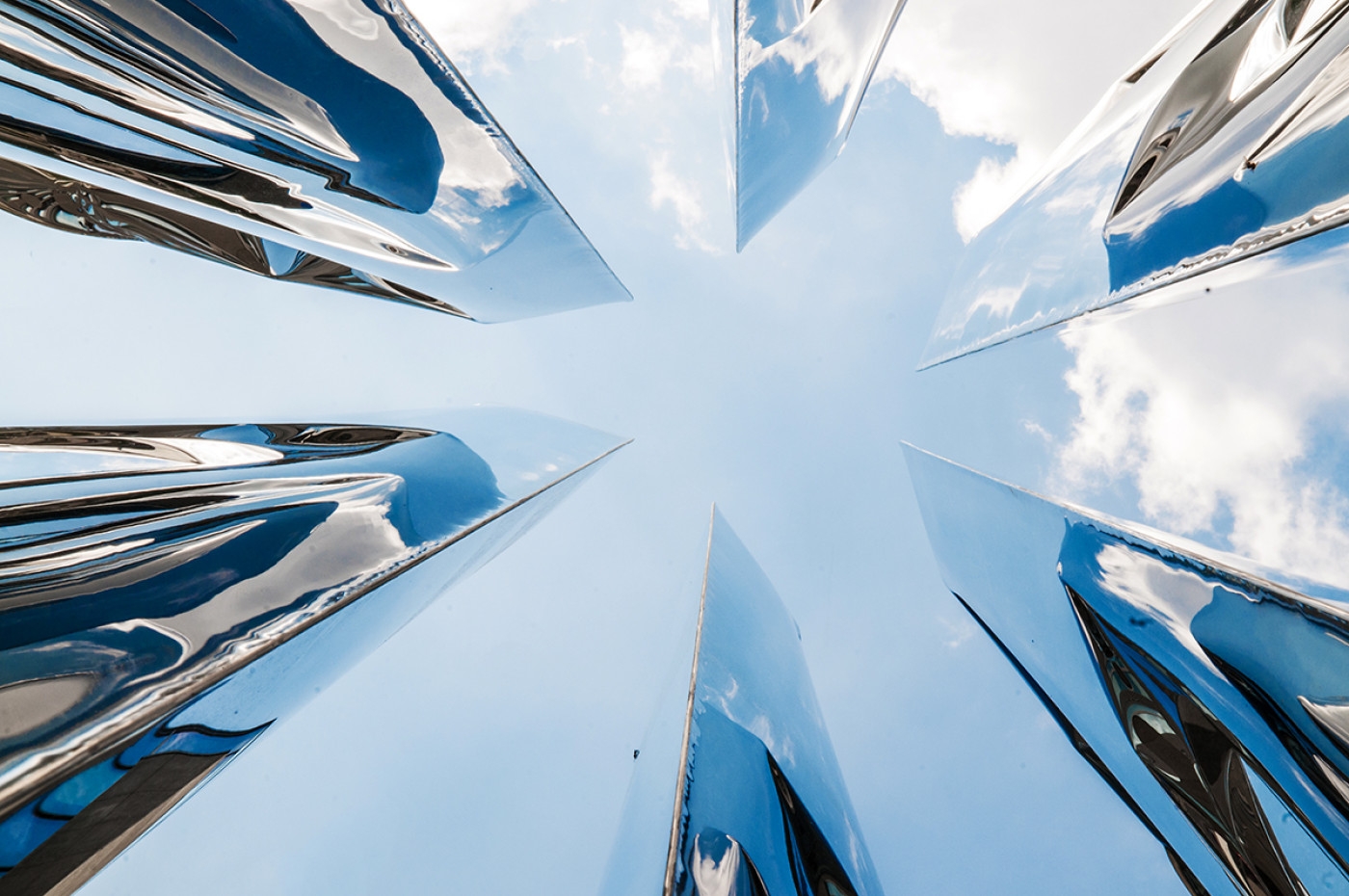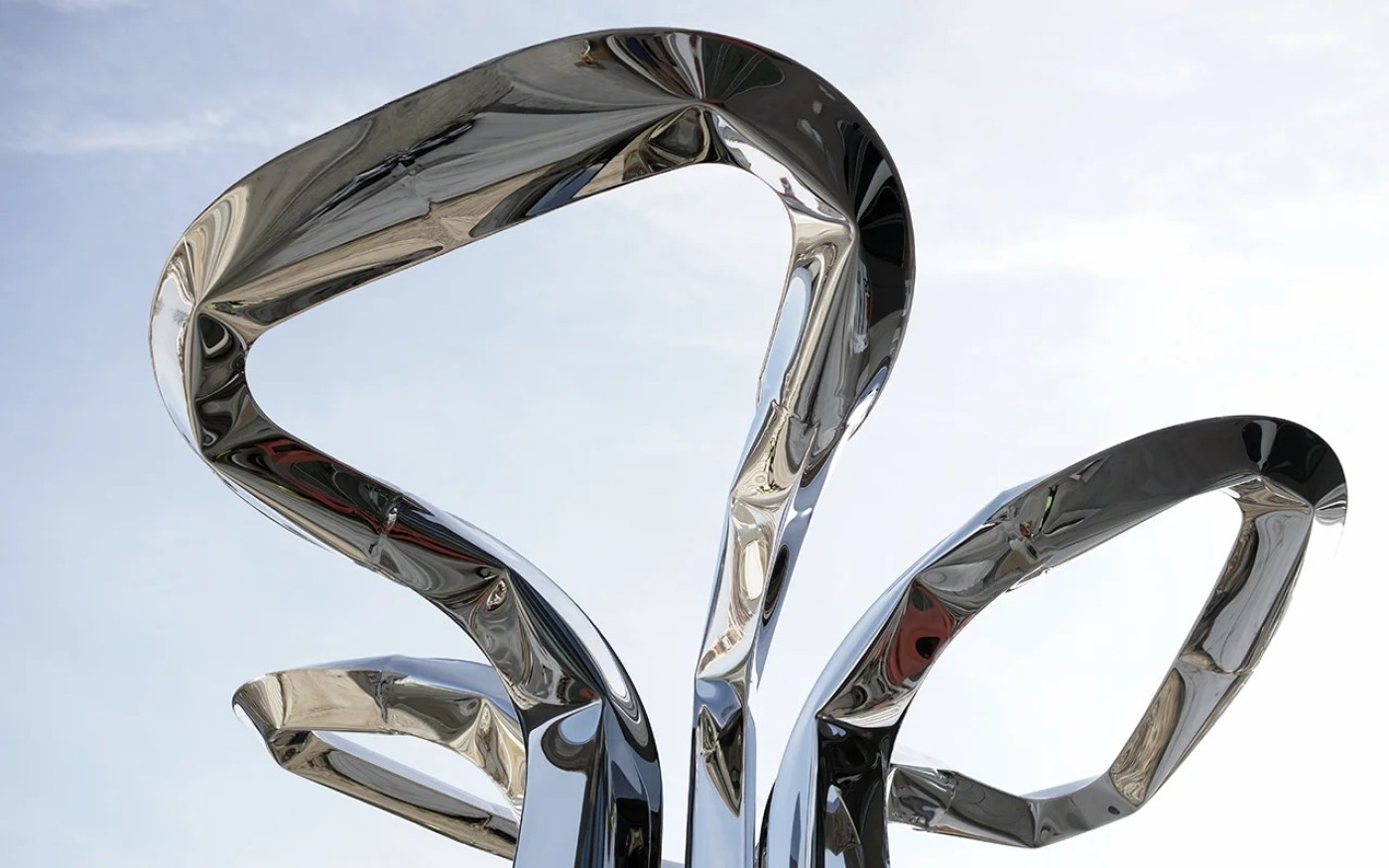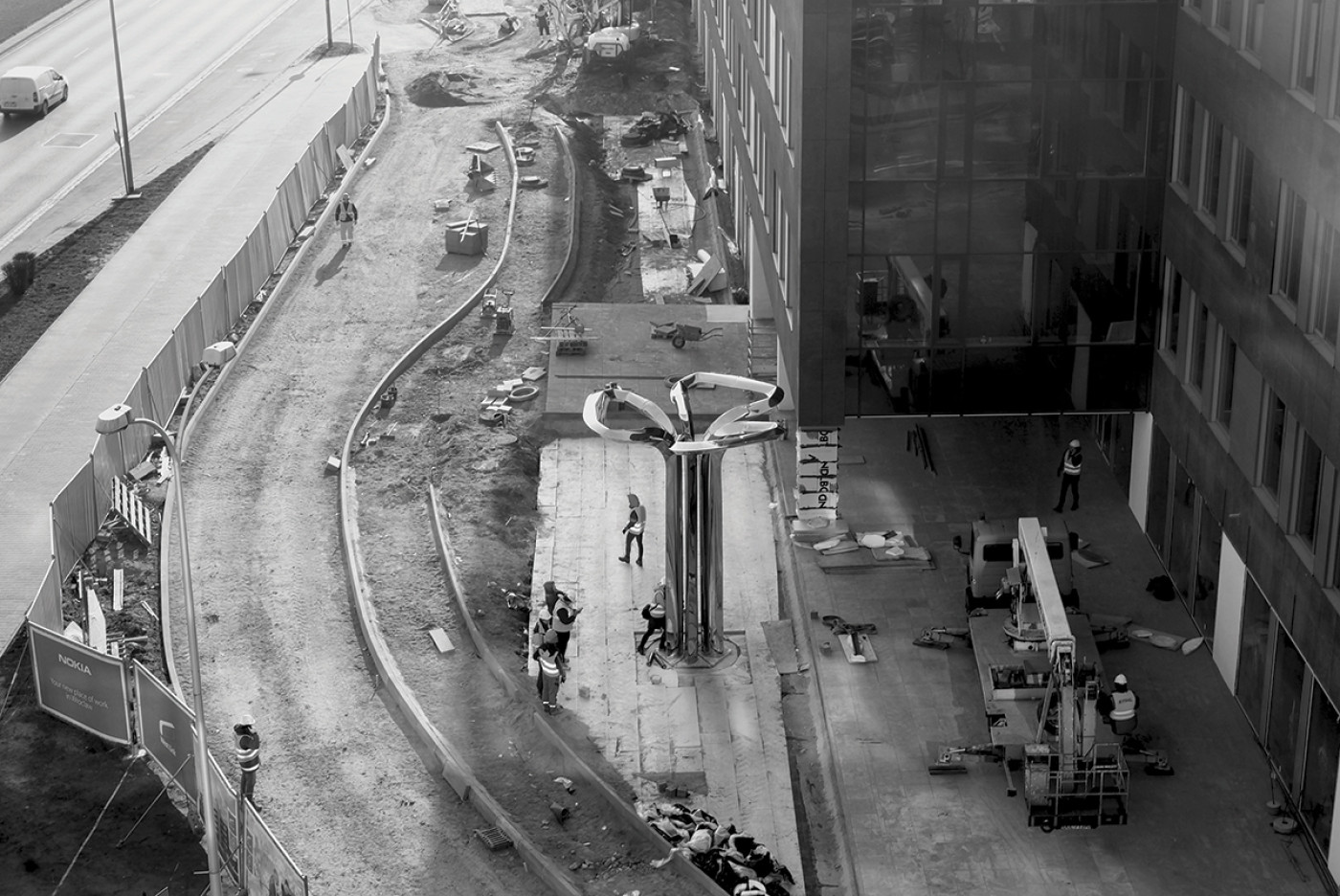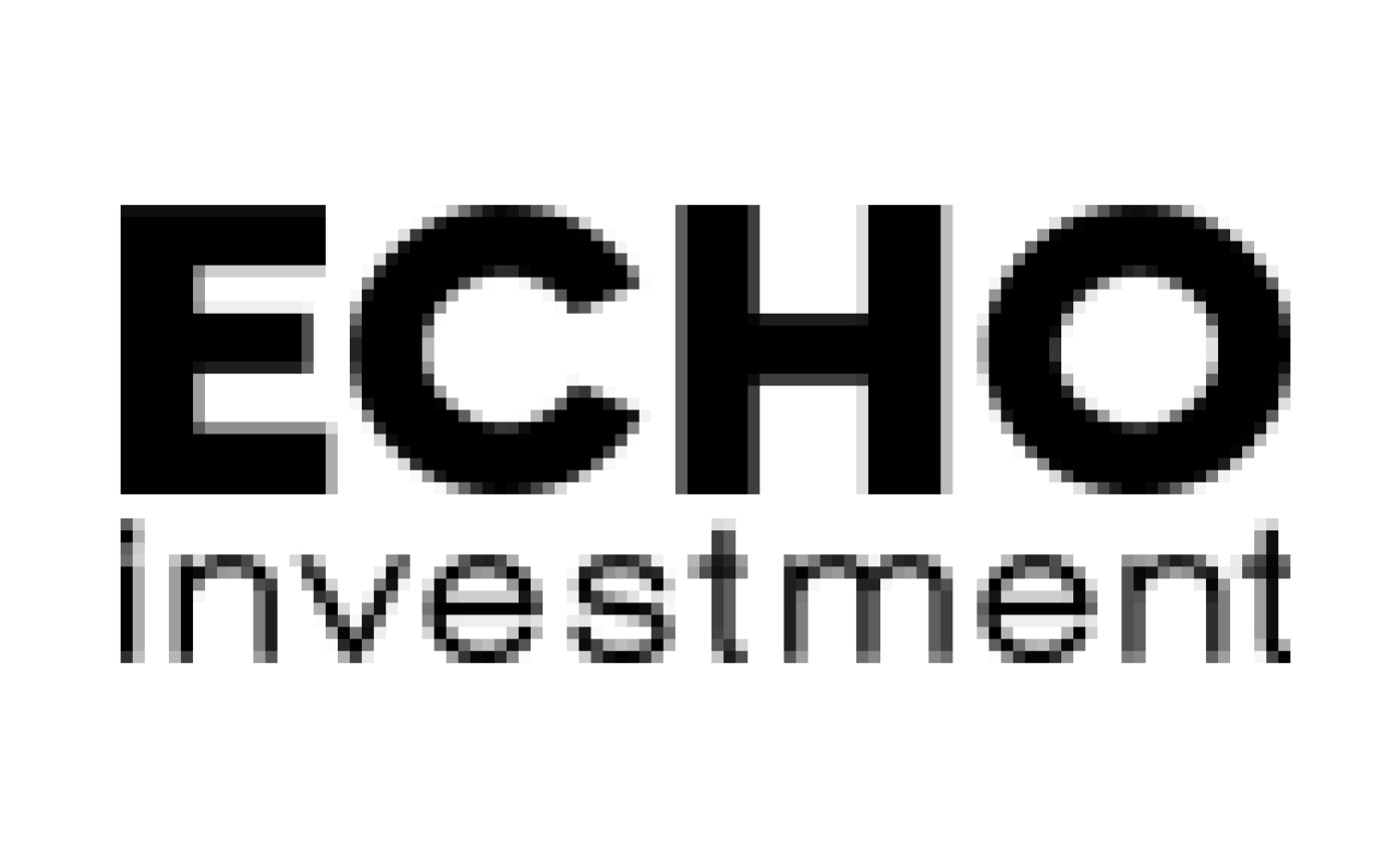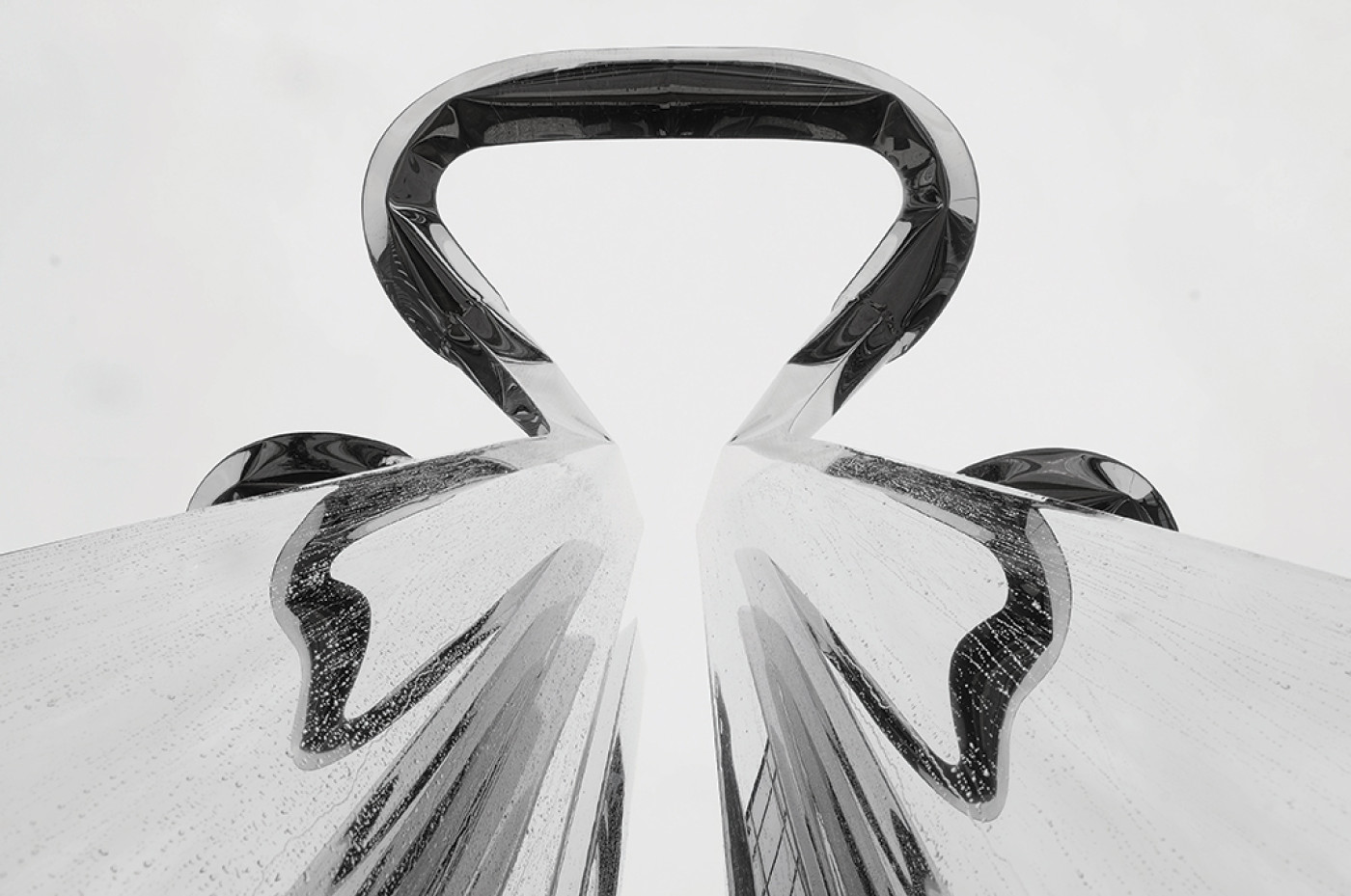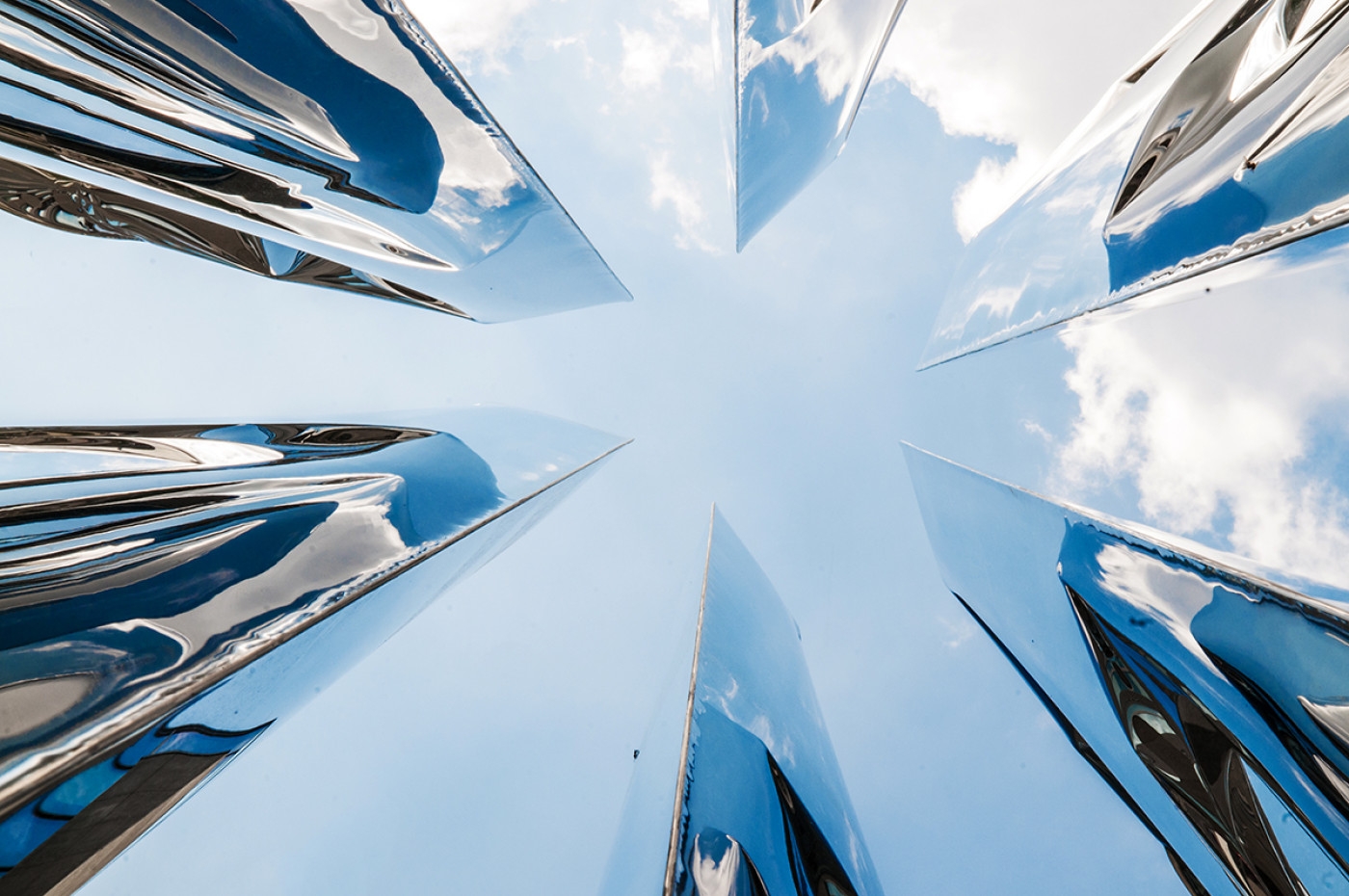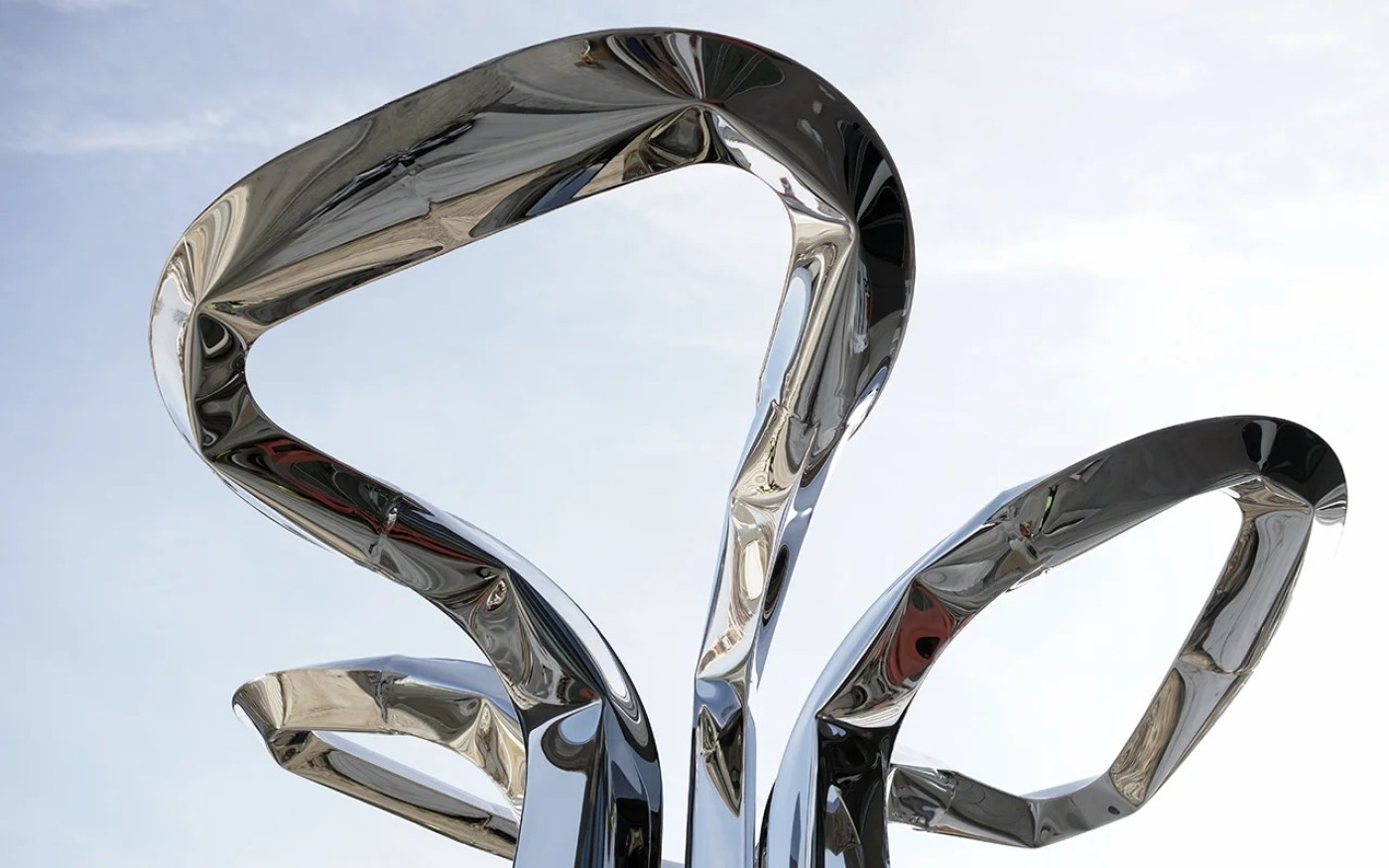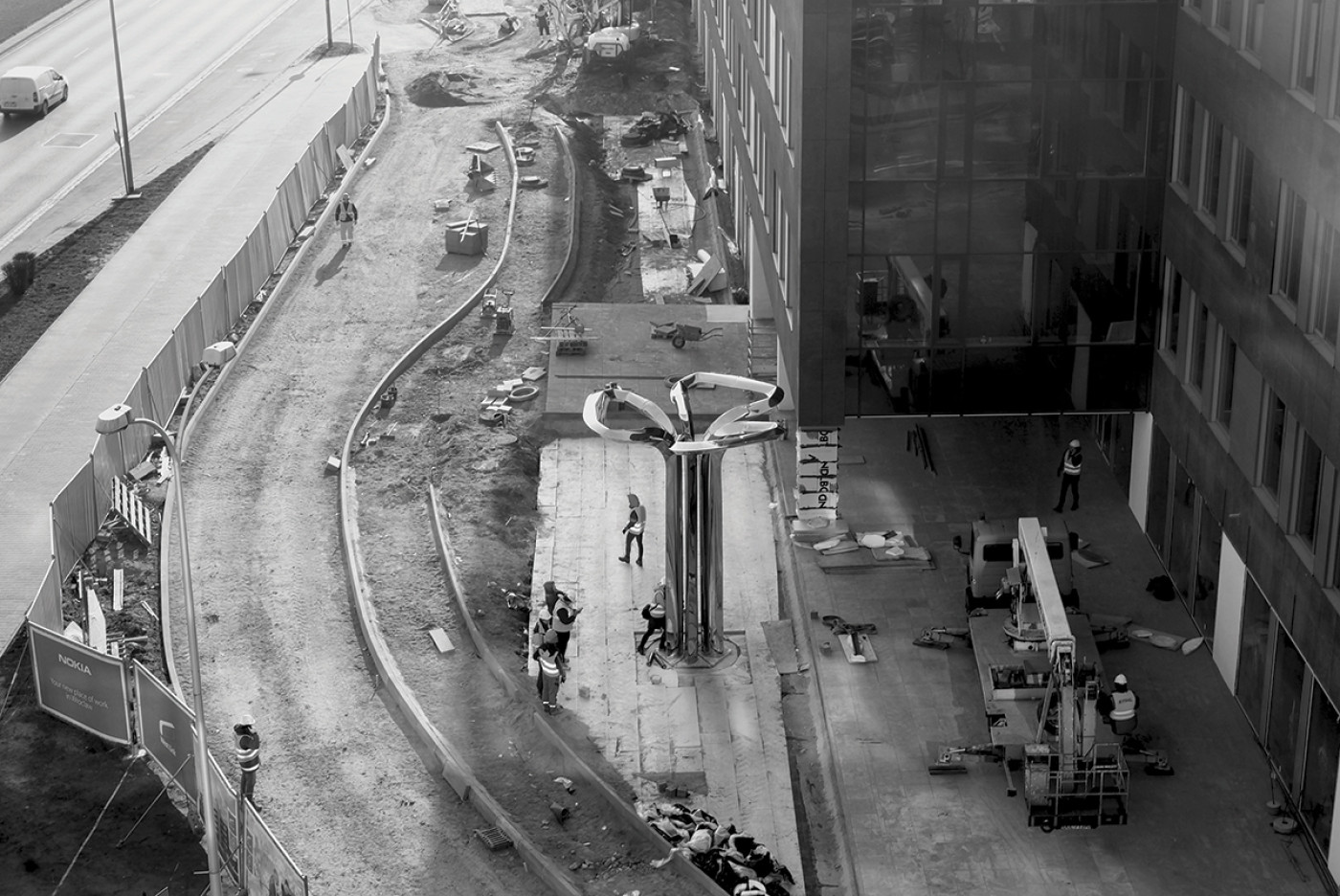 KONICZYNA Public Sculpture is an ultralight construction made up of three FiDU steel arches. Put together they create the effect of naturally growing bionic sculpture. KONICZYNA's polished surface constantly reflects the surroundings and gives an amazing game of lights, therefore its appearance changes throughout the day.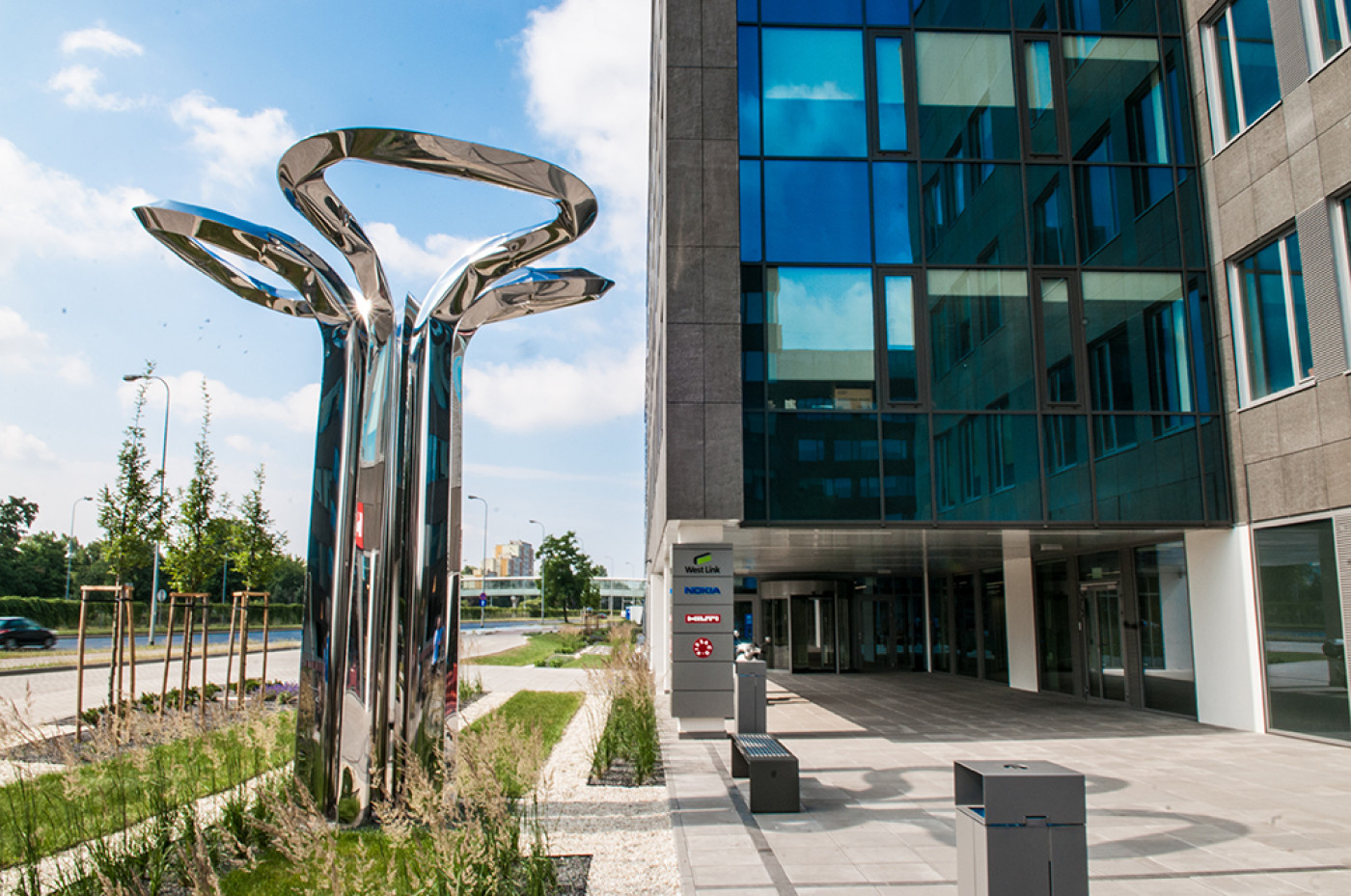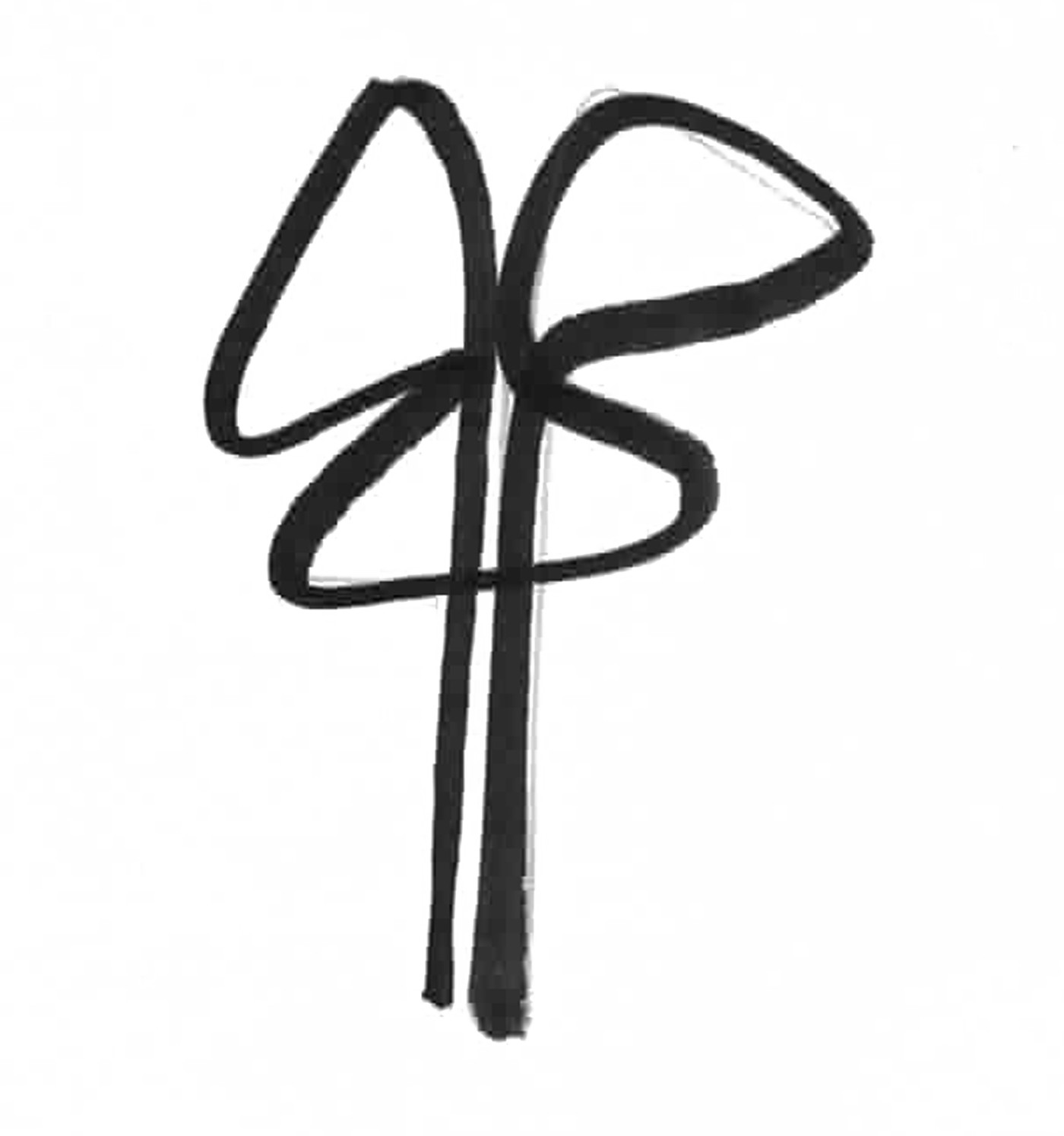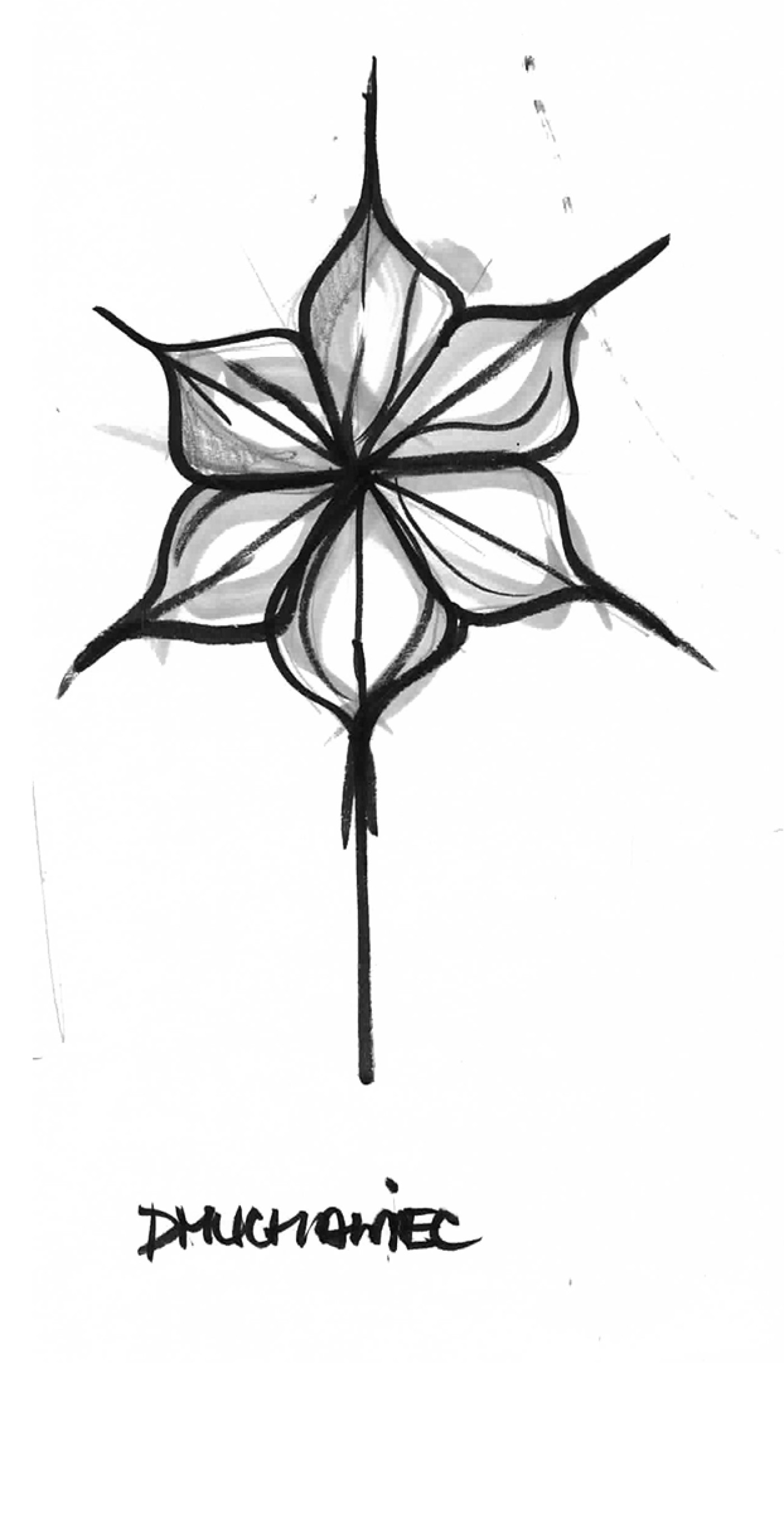 Koniczyna is a naturally growing sculpture in the art focused development.

Echo Investment, while searching for symbol of their development philosophy, got into cooperation with Oskar Zięta. The idea was to create a sculpture that merges the future, nature and technology, a sculpture that would bring added value and uniqueness to their new building investment.


Sculpture stands in front of the entrance to West Link office complex, three-leafed form of Clover made in unique FiDU technology is a great symbol for those who focus more on hard work than on sheer blind luck.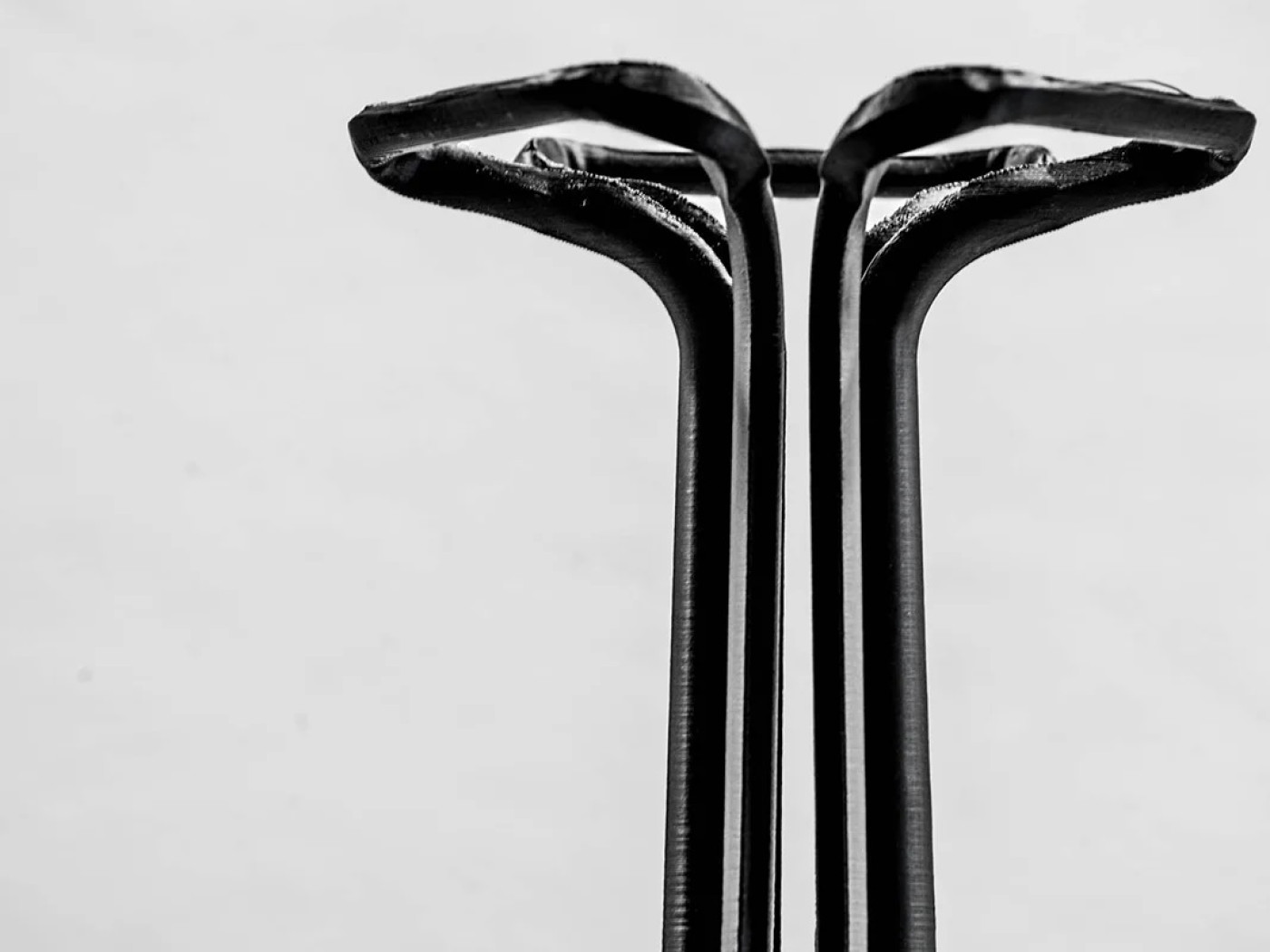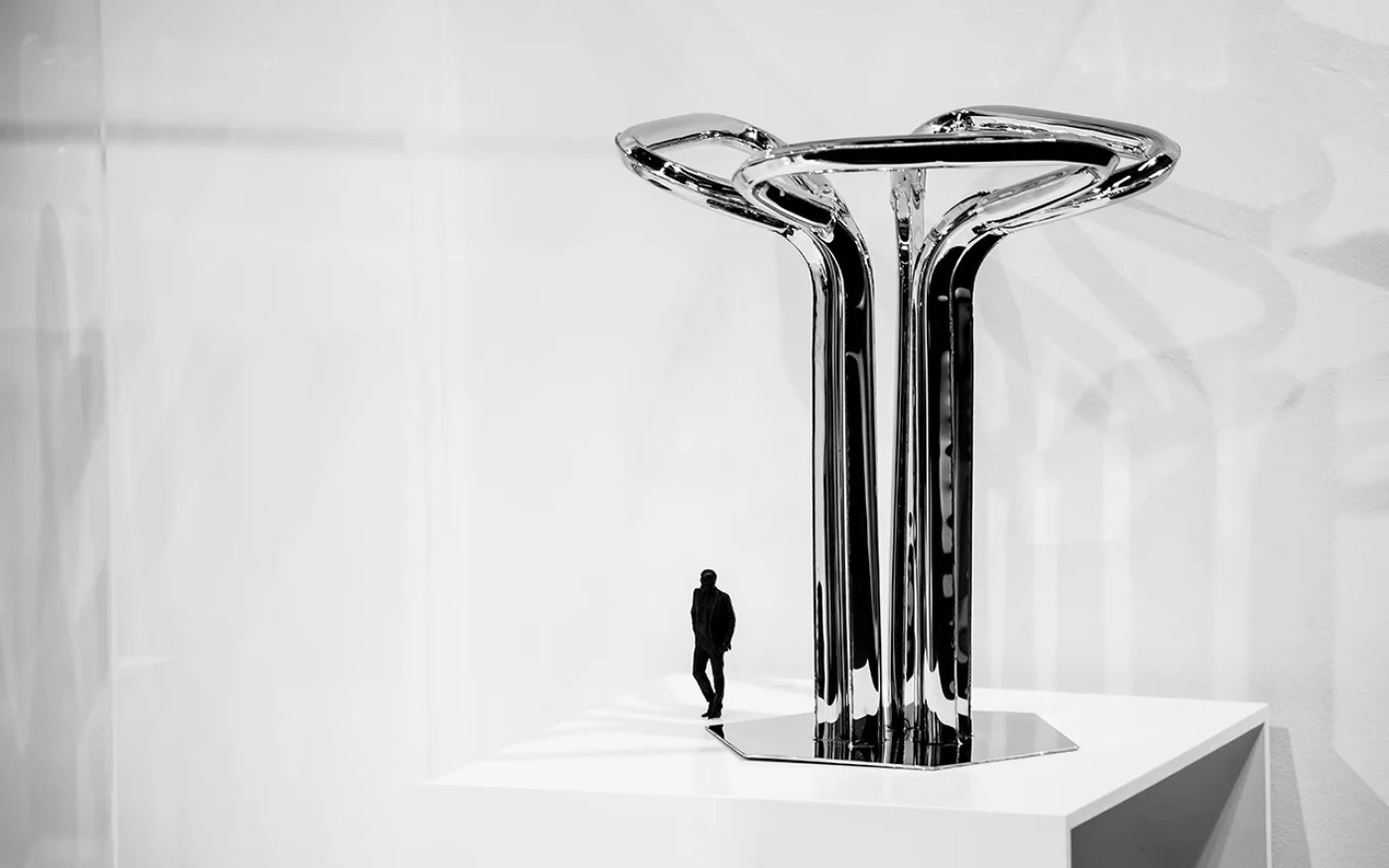 Parametric design
The organic shapes are the result of parametric design. This innovative domain operating in architecture, engineering and city planning relies on software which allows to generate blocks on the basis of combined input of parameters. Forms are generated during the process of computer shaping, which can surprise the creator of the sculpture himself. Thanks to the initial parameters, the final shapes fulfill practical goals, such as optimal size, weight, adaptation to the environment.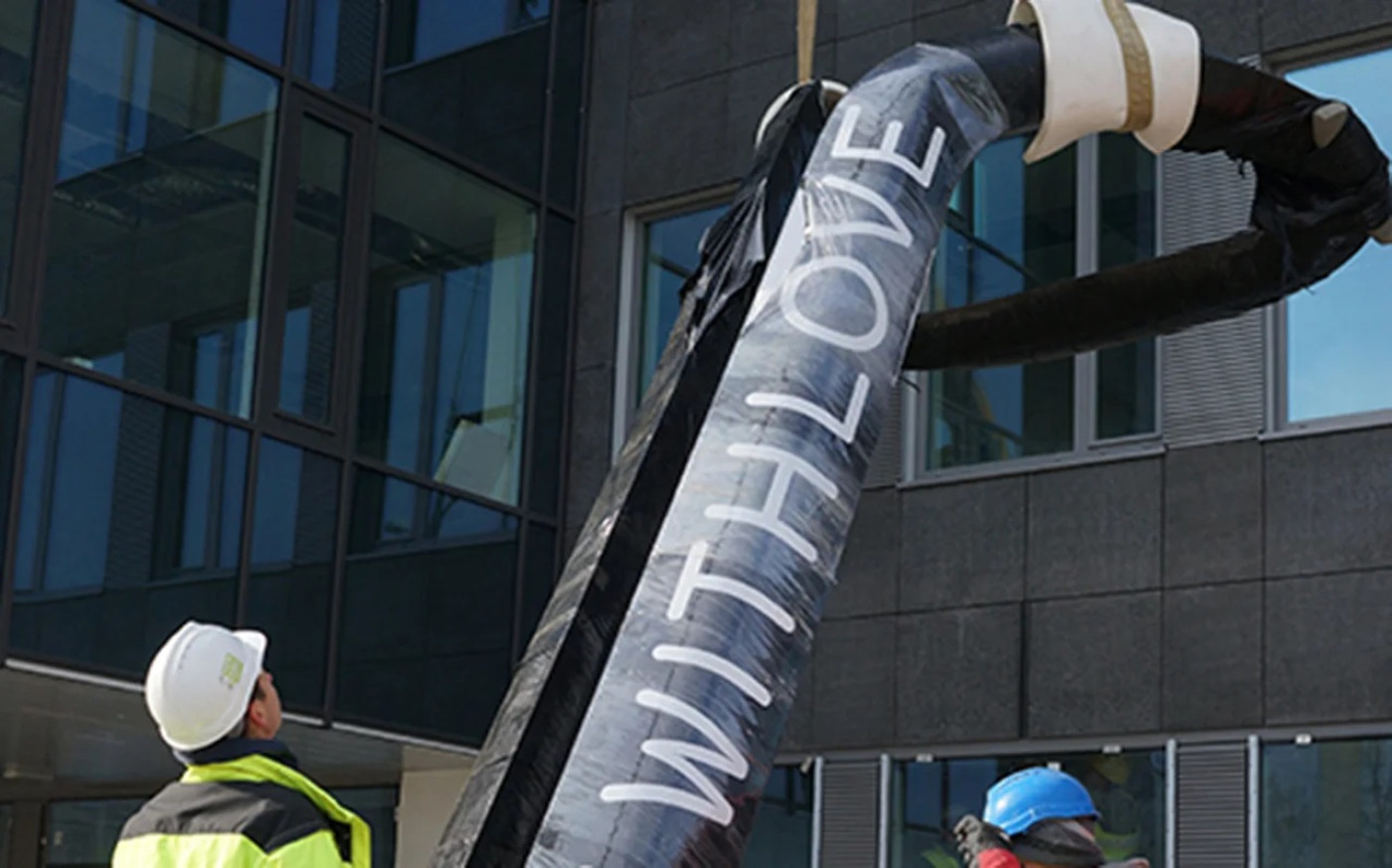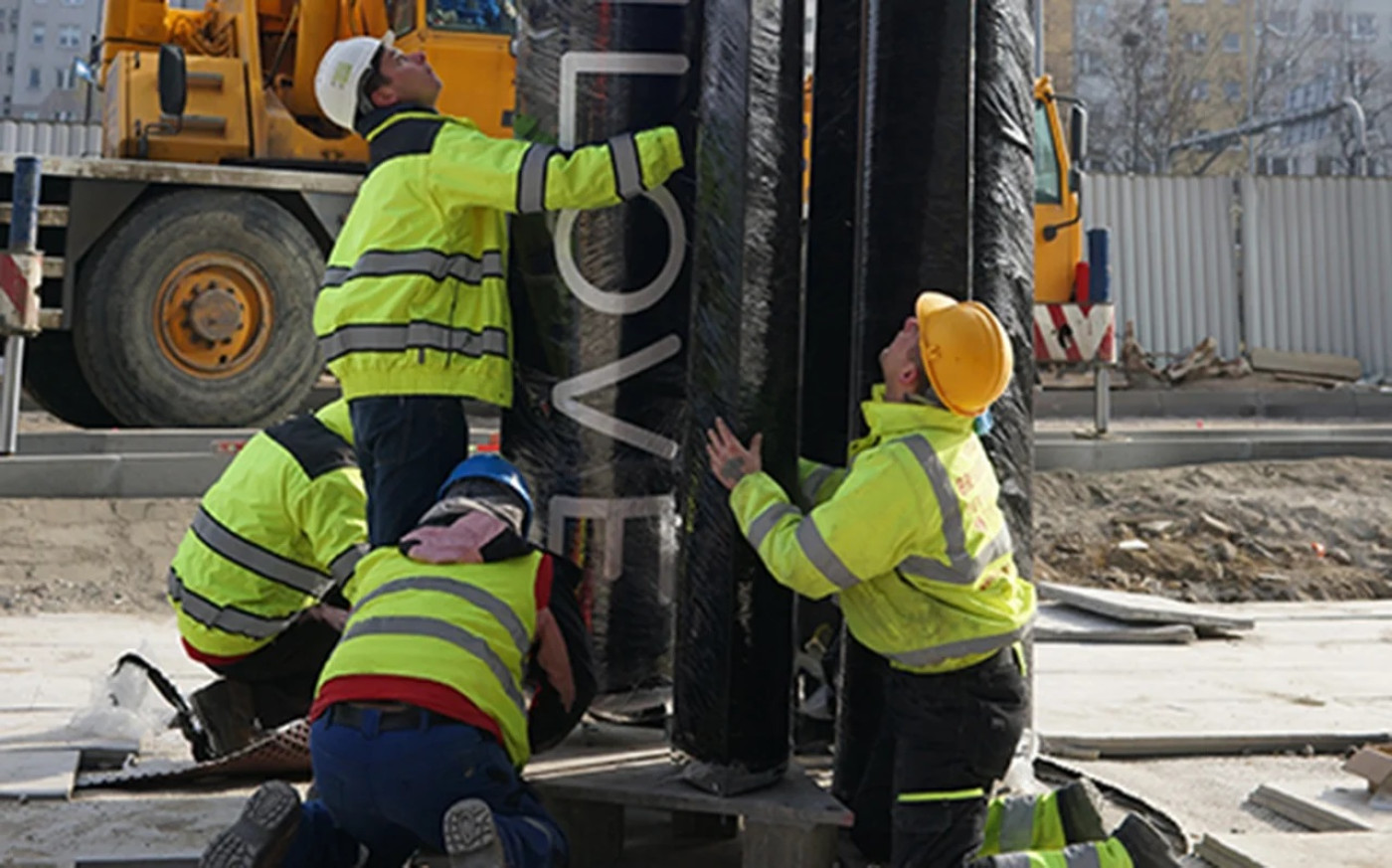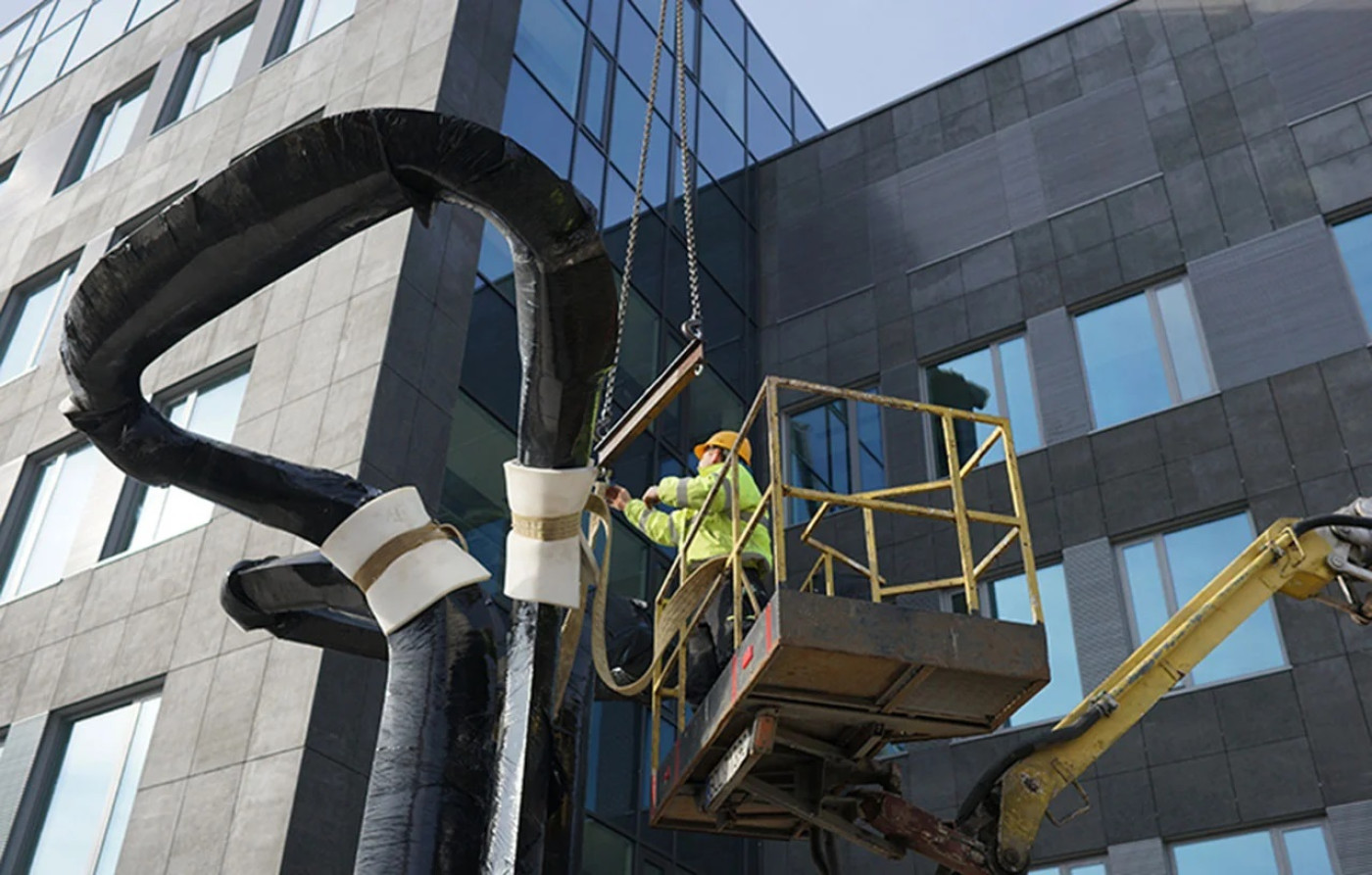 During their journey from the factory to the final destination, the profiles were transported in a compact position, thanks to their design, allowing to stack of elements. The optimized form, ultra-light weight and experience of Zieta Prozessdesign in the installation of large-scale spatial objects, allowed to shorten the assembly process to merely a few hours.