Invisible waves
Tajdo is an open-work sculpture located in the iconic Raffles Europejski Hotel in Warsaw – formerly Hotel Europejski (The European Hotel), a historic luxury hotel designed by Enrico Marconi, opened in 1857 and reconstructed in 2018. It was an important centre on the map of the social and artistic life of the 19th Polish capital.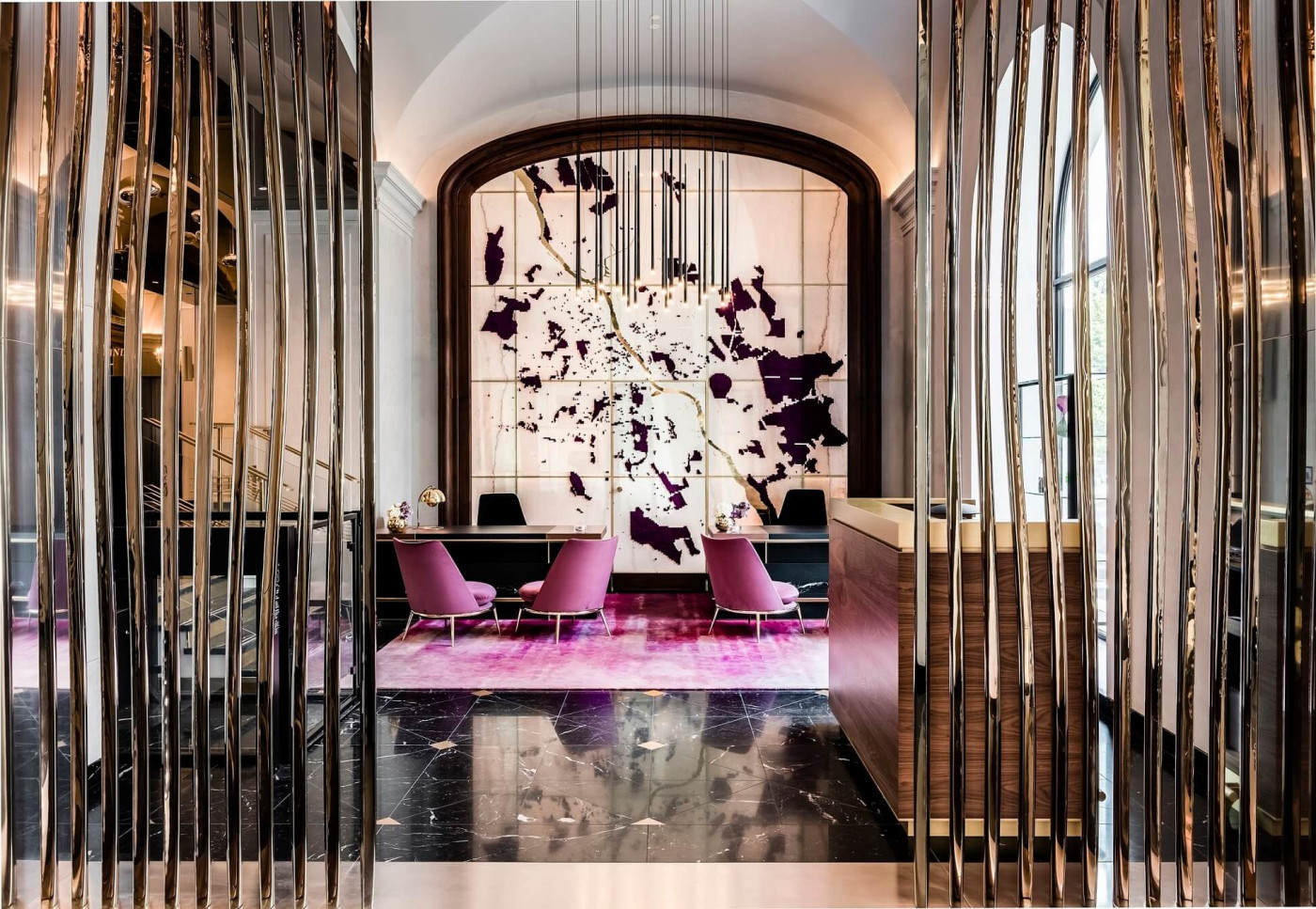 Tajdo divides the hotel's lobby space, concurrently making a connection between the entrance hall and the reception. Oskar Zięta created this wavy structure as a reference to the idea of constant change that Warsaw has experienced in its rich history. The hotel's and the city's soul is expressed in the Tajdo sculptural form: the undulating profiles made of polished inox steel. Its structure is delicate and almost invisible – it creates a gate with two framing parts consisting of eleven irregular profiles. Light, exquisite and graceful, the curvy sculpture creates an impression as it was elegantly dancing in the space like the changing sea tides.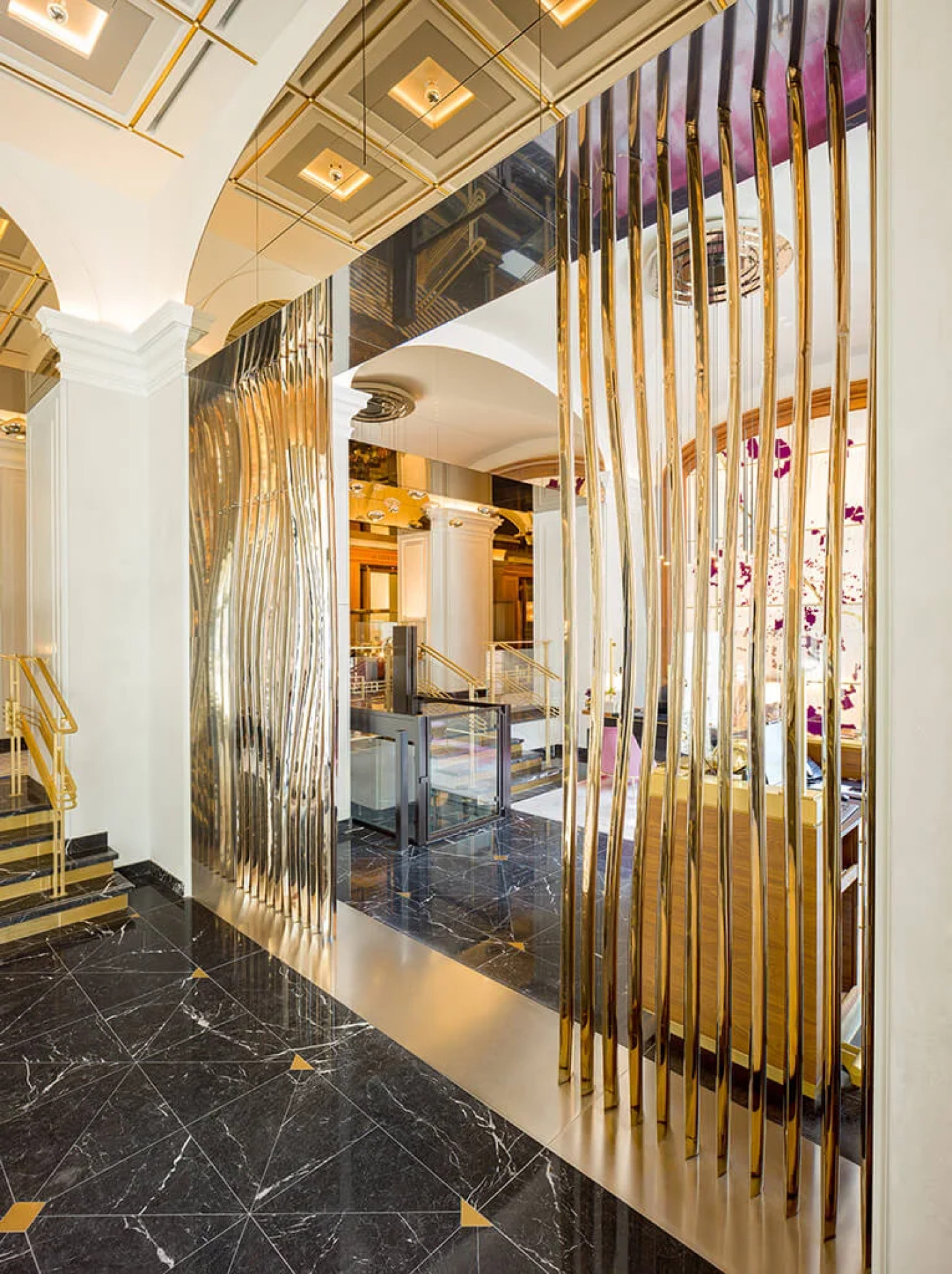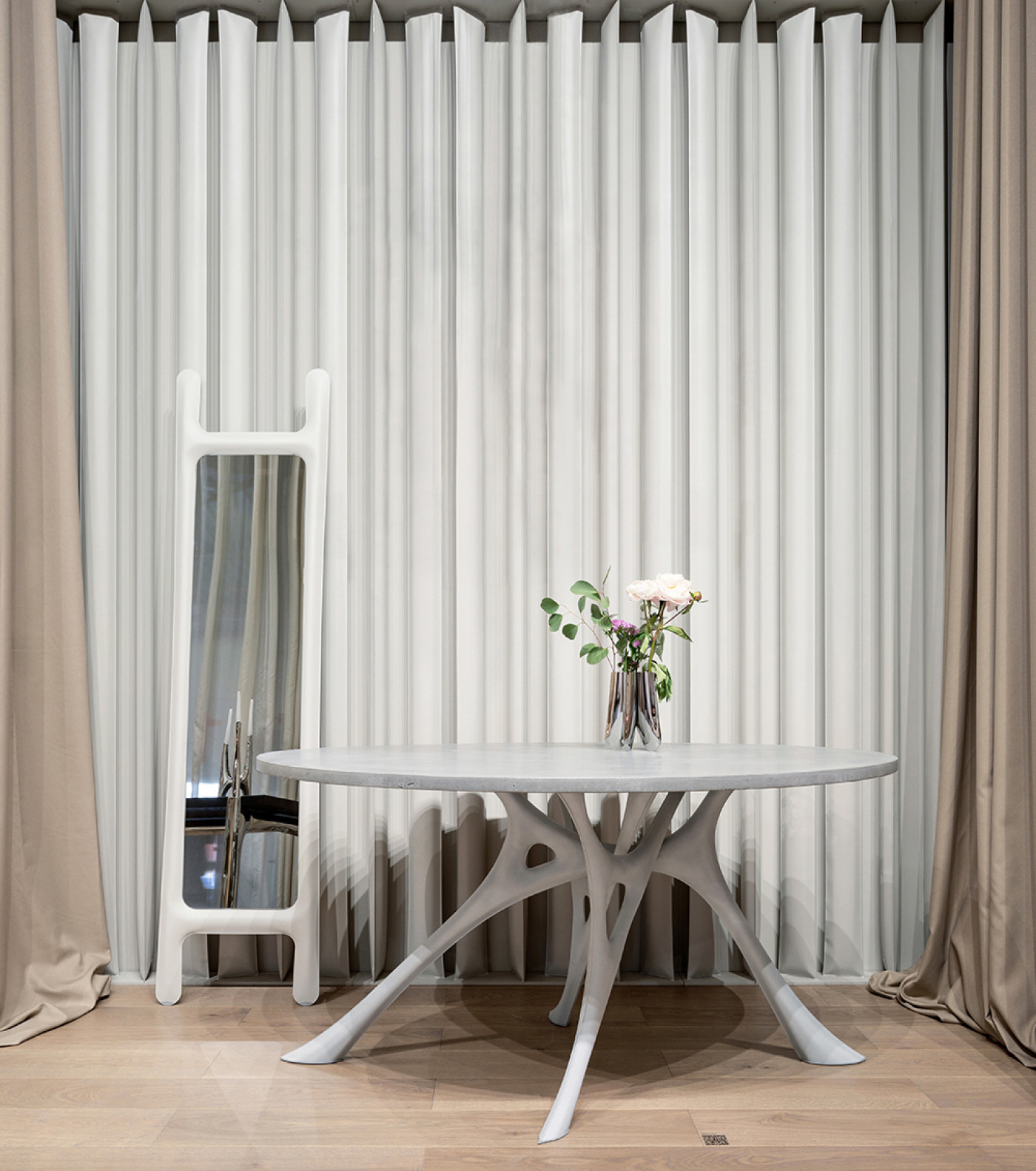 Zięta's sculpture perfectly reflects the spirit of the hotel's building and refers to the traditions of the past and the modern luxury of the present.