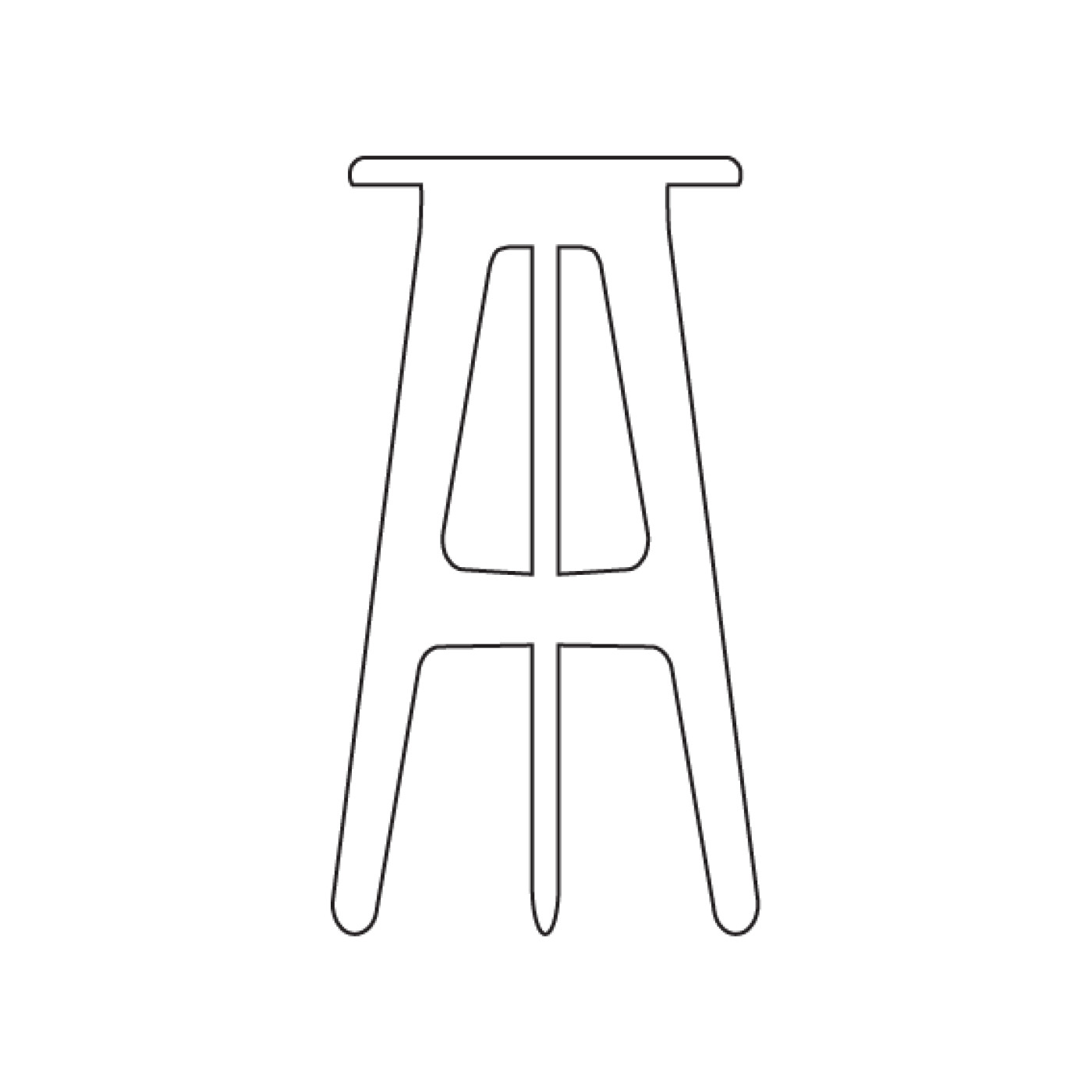 Dimensions
Height: 68.00 cm26.77 inch
Width: 44.00 cm17.32 inch
Weight: 2.10 kg4.00 lb
Gross dimensions (with packaging)
Height: 70.00 cm27.55 inch
Width: 40.00 cm15.74 inch
Depth: 40.00 cm15.74 inch
Weight: 3.50 kg7.00 lb
Collection Zieta Collection
Color Anodic Black Aluminium
* weights, shapes and dimensions may vary, this is a characteristic feature of FiDU products


The colours visible on the screen may be presented differently depending on your monitor settings and screen resolution. Therefore we cannot guarantee an exact match between the colours you see on the screen and the colours of the actual products.
Weight of the future
Inspired by the features of the Ultraleggera chair, we expanded its concept with new objects. Please welcome the family driven by lightness including:
Ultraleggera Stool Standard
Ultraleggera Stool Kitchen
Ultraleggera Stool Bar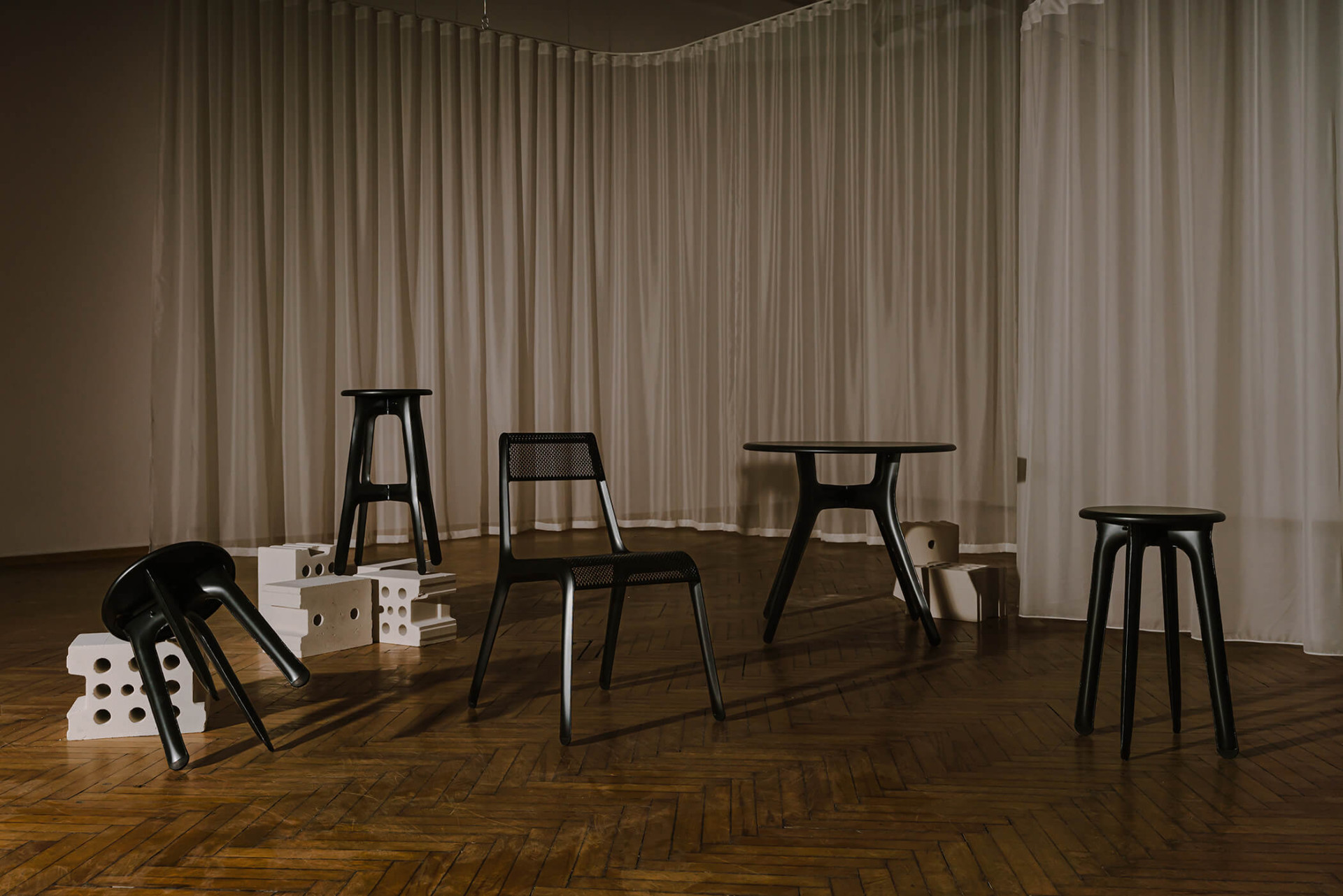 The Ultraleggera family is a great representative of Monomaterial Thinking. Manufactured in aluminium, it is durable, fully recyclable, and ultralight. When all of those features are combined with functionality, we get the Ultraleggera family, with each of its members functioning as a certain definition of the object of the future. They manifest Zieta Studio's values and the principles of the Circular Economy.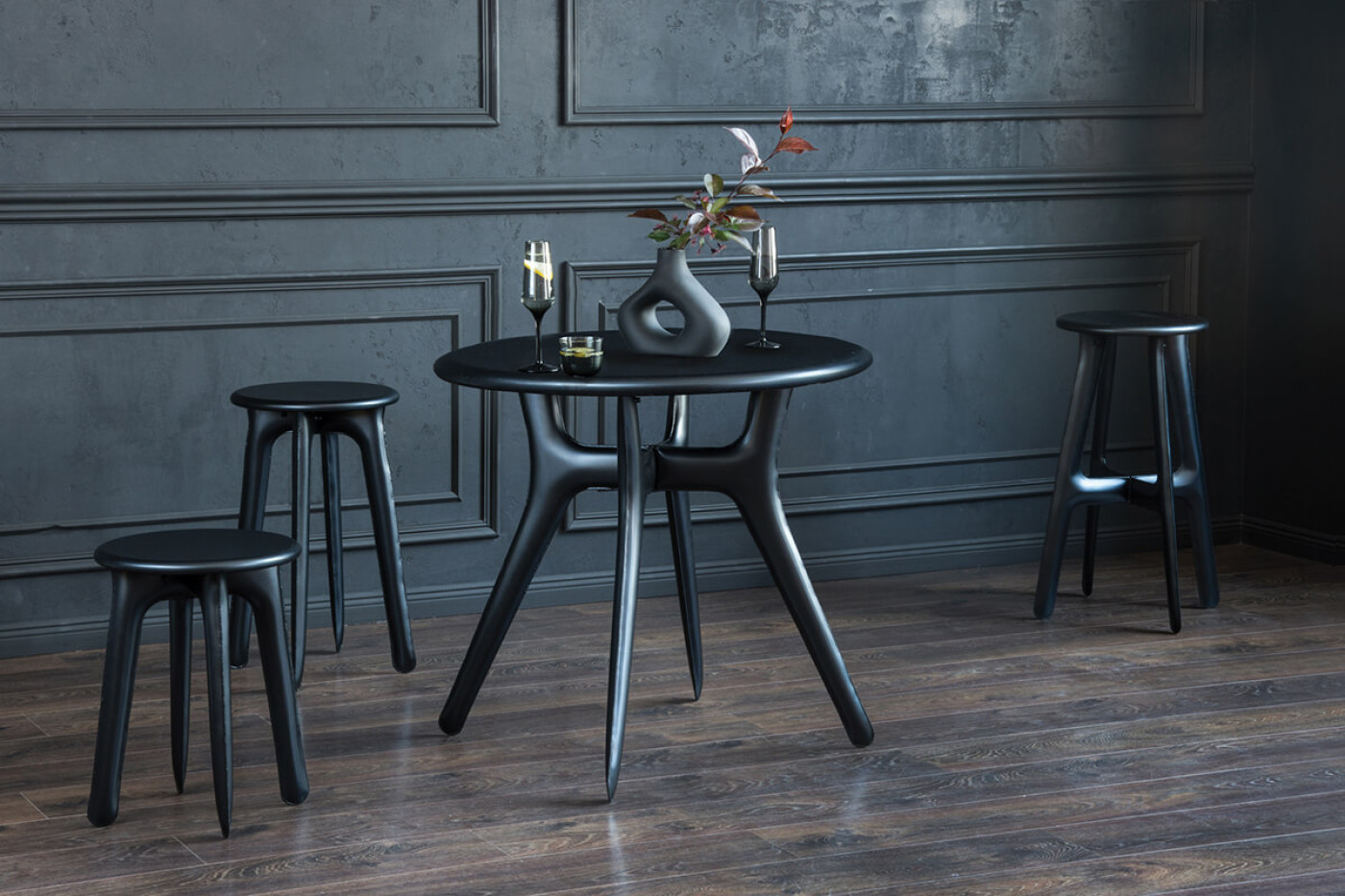 Less is less philosophy
We tell our stories made of metal, founding our work on a controlled loss of control. FiDU, the innovative manufacturing process, leads us to a constant unravelling of new material potentials. We inflate welded pieces of metal from a flat form to a three-dimensional object. It gives us a permanent chance to introduce minimalistic narratives into both conceptual and material dimensions. The Ultraleggera family is a great representation of our achievements—reductions in time, material, and gigabyte consumption.
Learn more about FiDU
→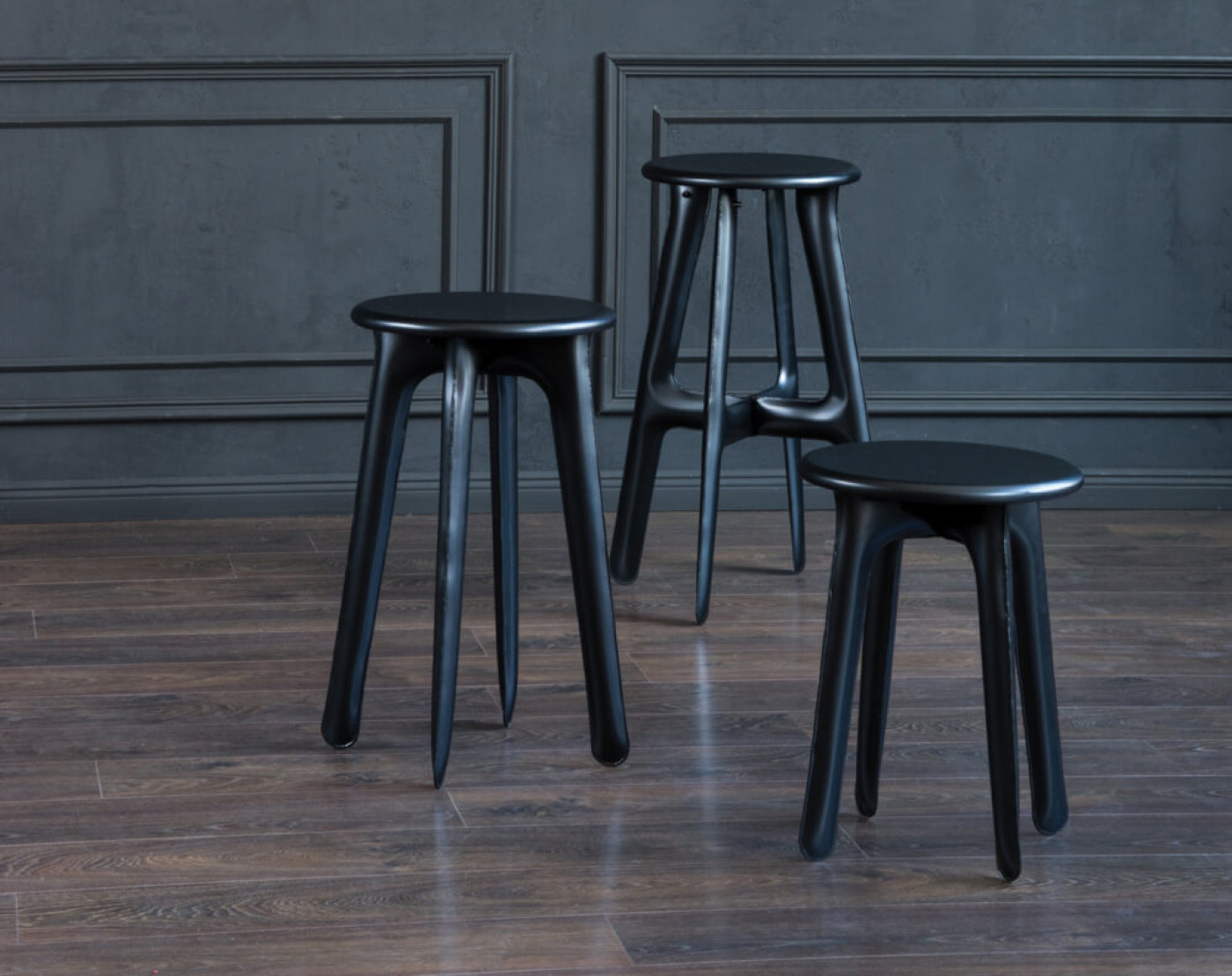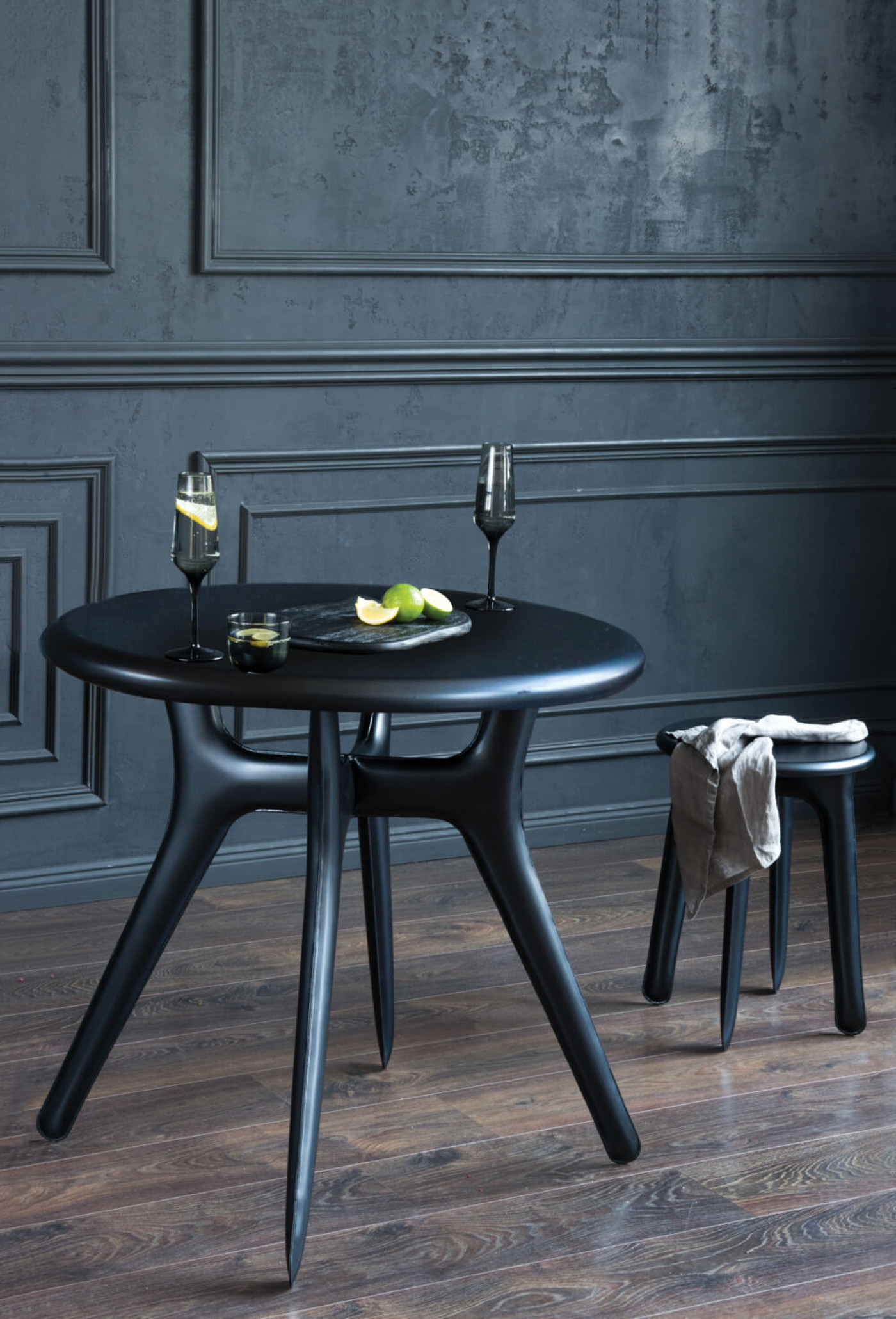 Ultraleggera chair—the legend of lightness
In 2019 Oskar Zięta took up Gio Ponti's Superleggera. He created an award-winning chair weighing a little over 1660 g. That is how the whole family was born—on the stable, resistant basis of the Ultraleggera chair.
Learn more about the legend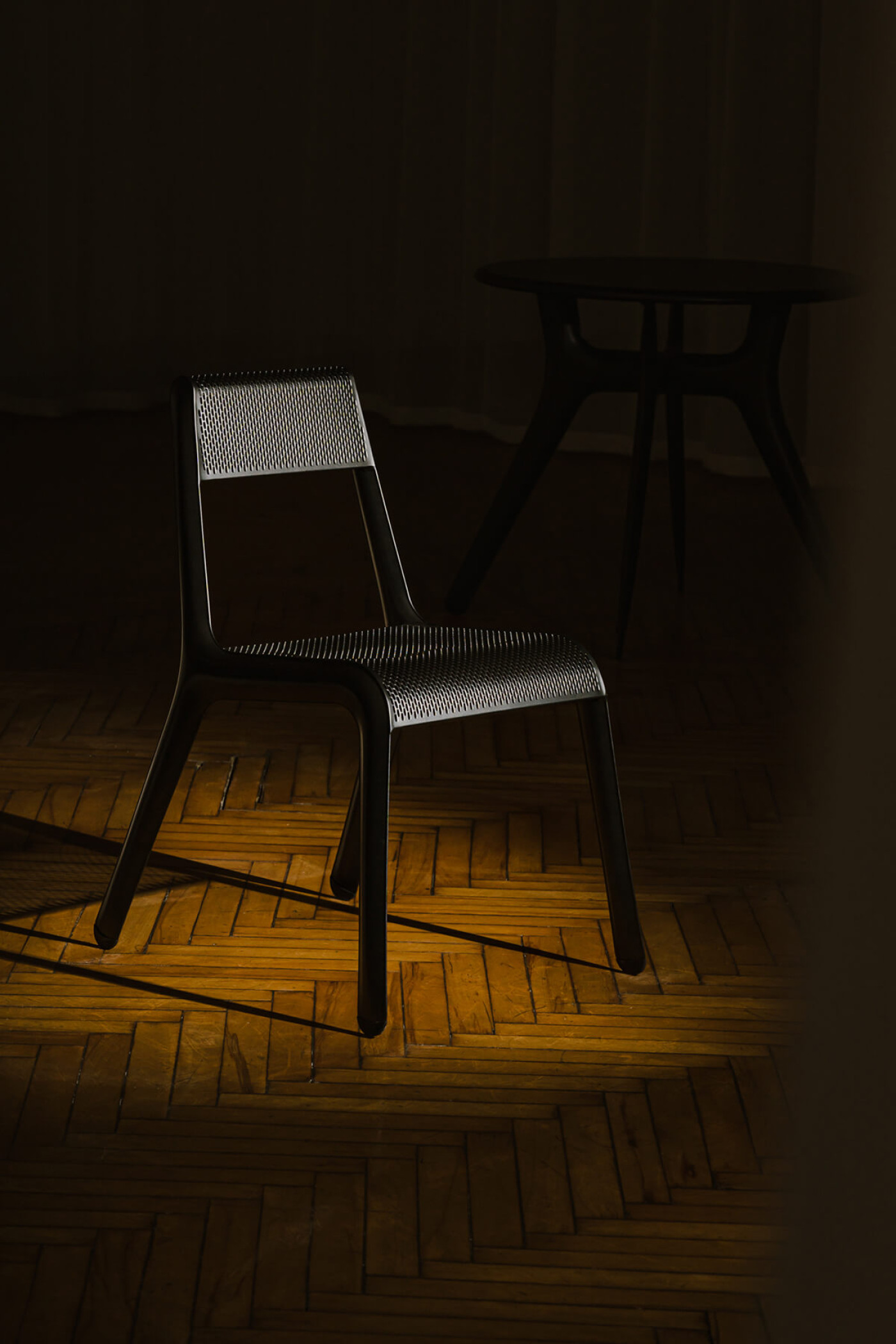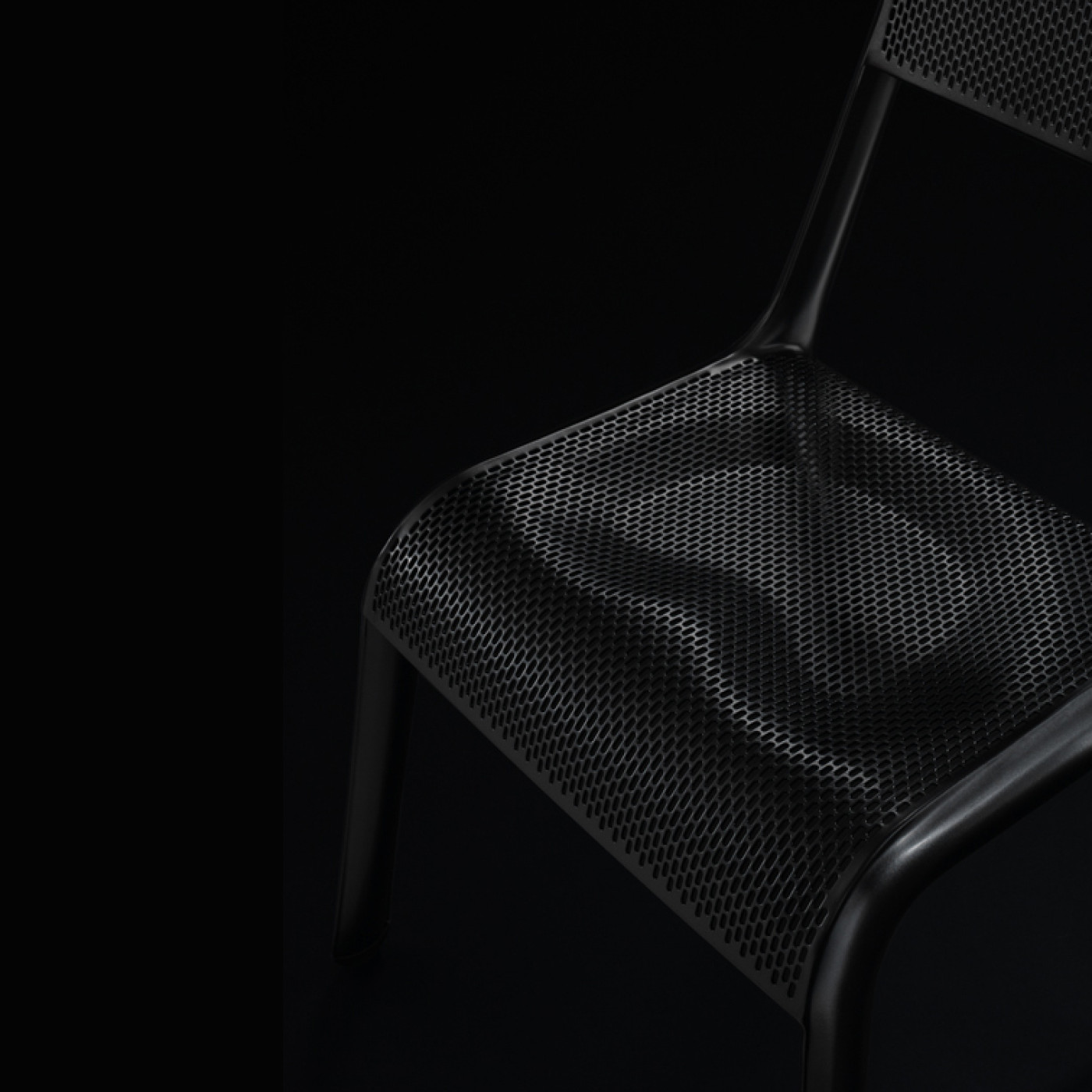 And here we are ready to gather around a coffee table, and sit on a stool—all together, both indoors and outdoors, today and in the future.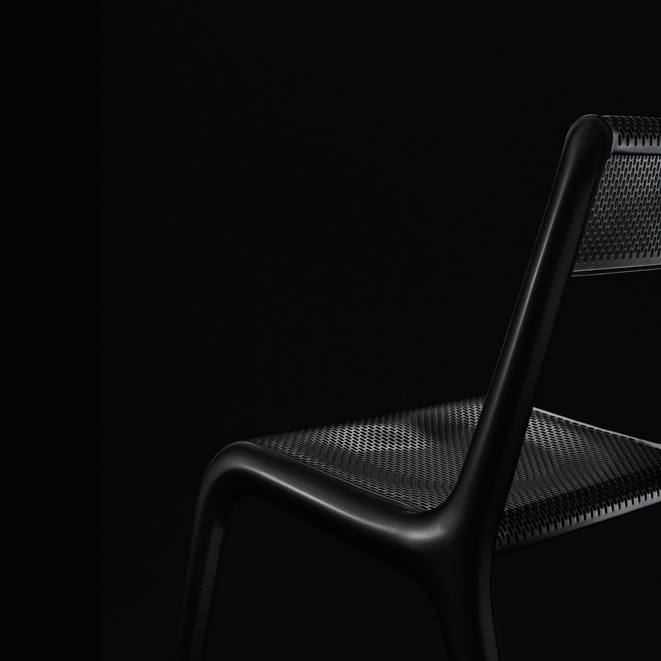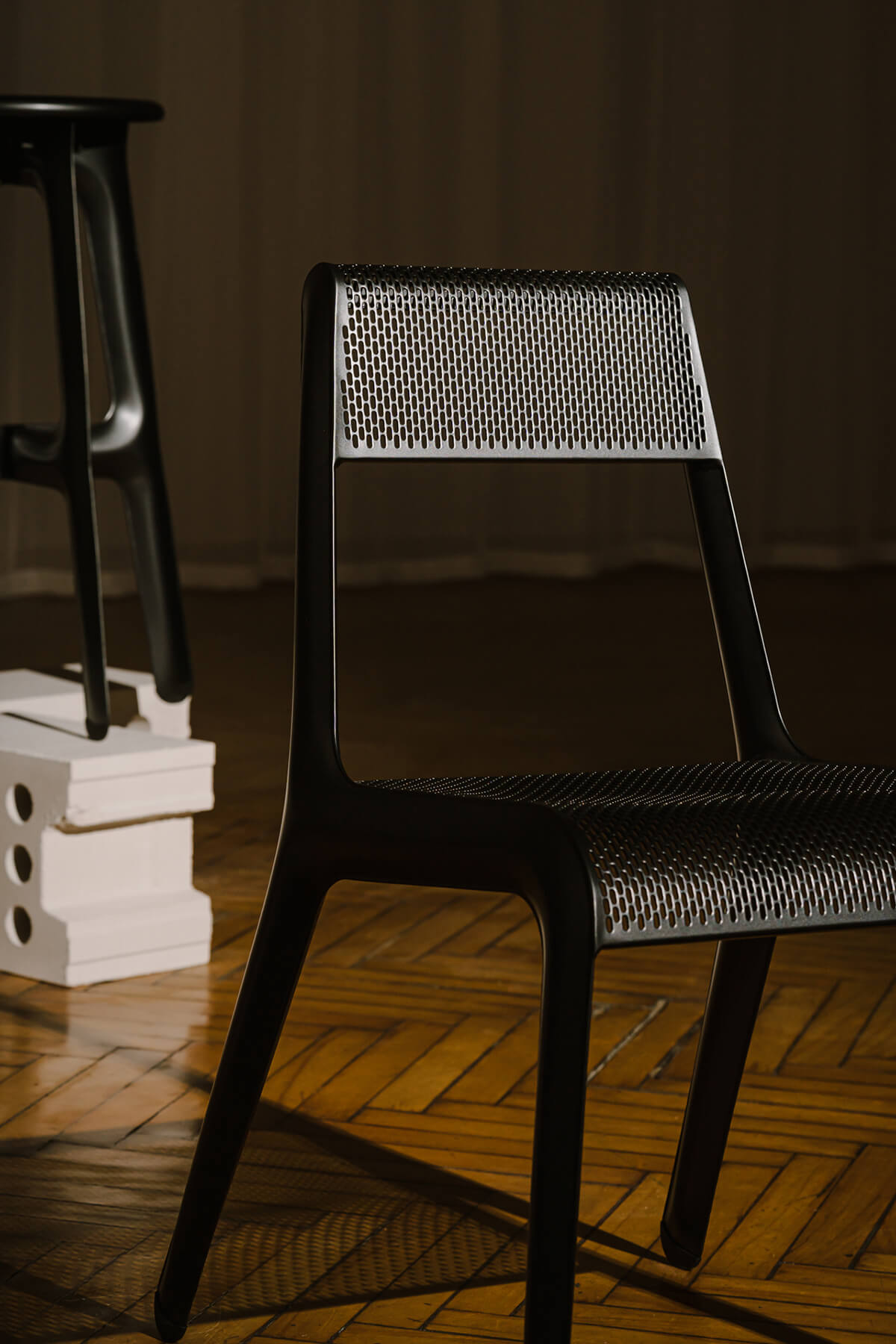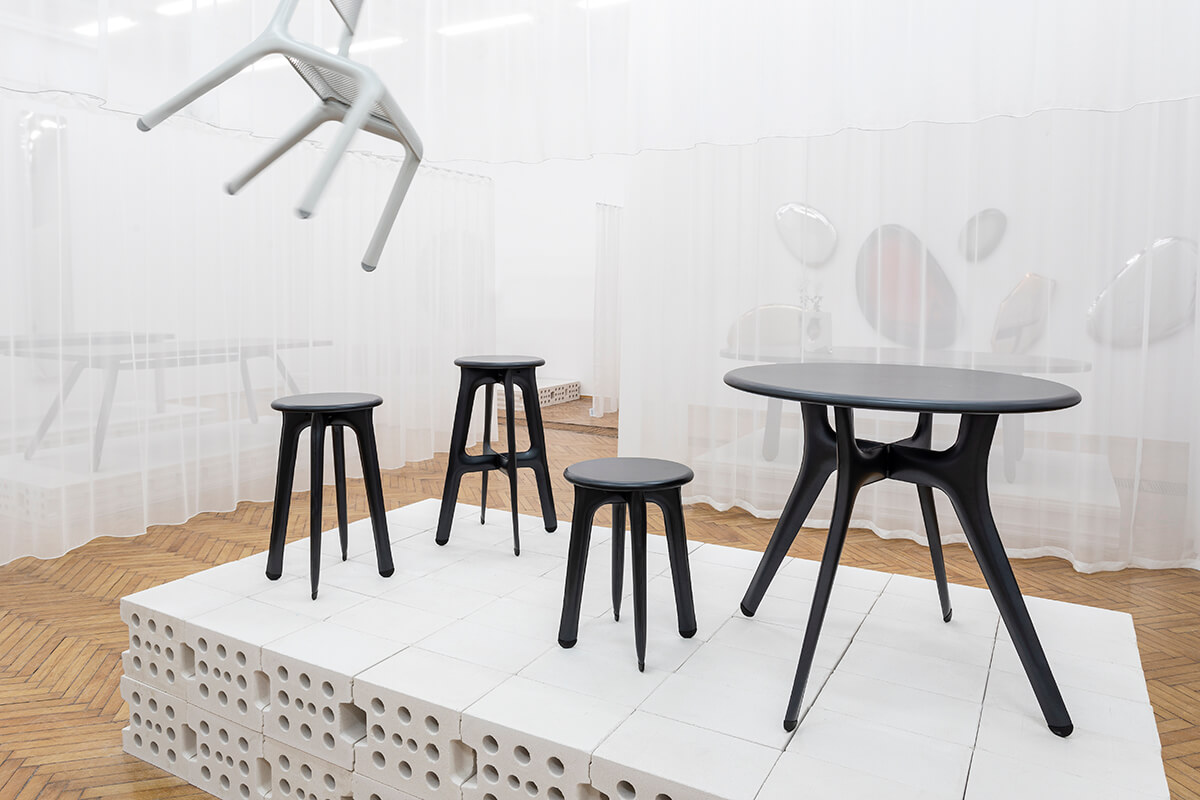 Ultraleggera Coffee Table—Ultralight exponent
A member of the ULTRALEGGERA family, whose characteristics are a manifestation of the continuous optimization of the lightweight index, increasing the strength of objects while reducing their weight—in the case of the ULTRALEGGERA COFFEE TABLE with a final score of 5,790 grammes.
explore
Discover more
Through the collections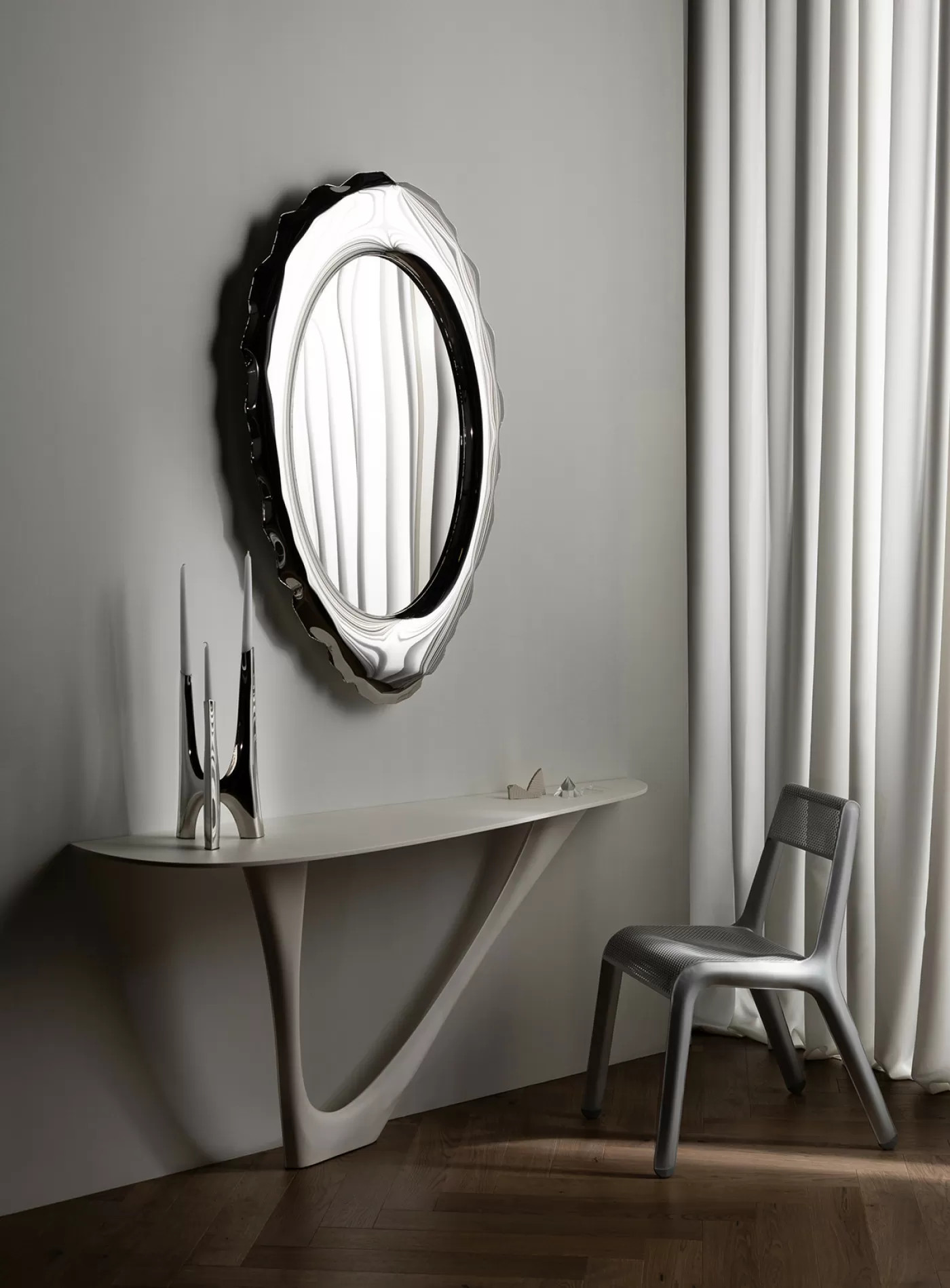 Objects shaped with air
The outcome of transdisciplinary design based on experimenting with unique FiDU technology. The Zieta Collection, fresh, new, daring solutions that not only excite but also fire up the imagination, is based on controlled deformation—inflating flat, steel forms with compressed air.
explore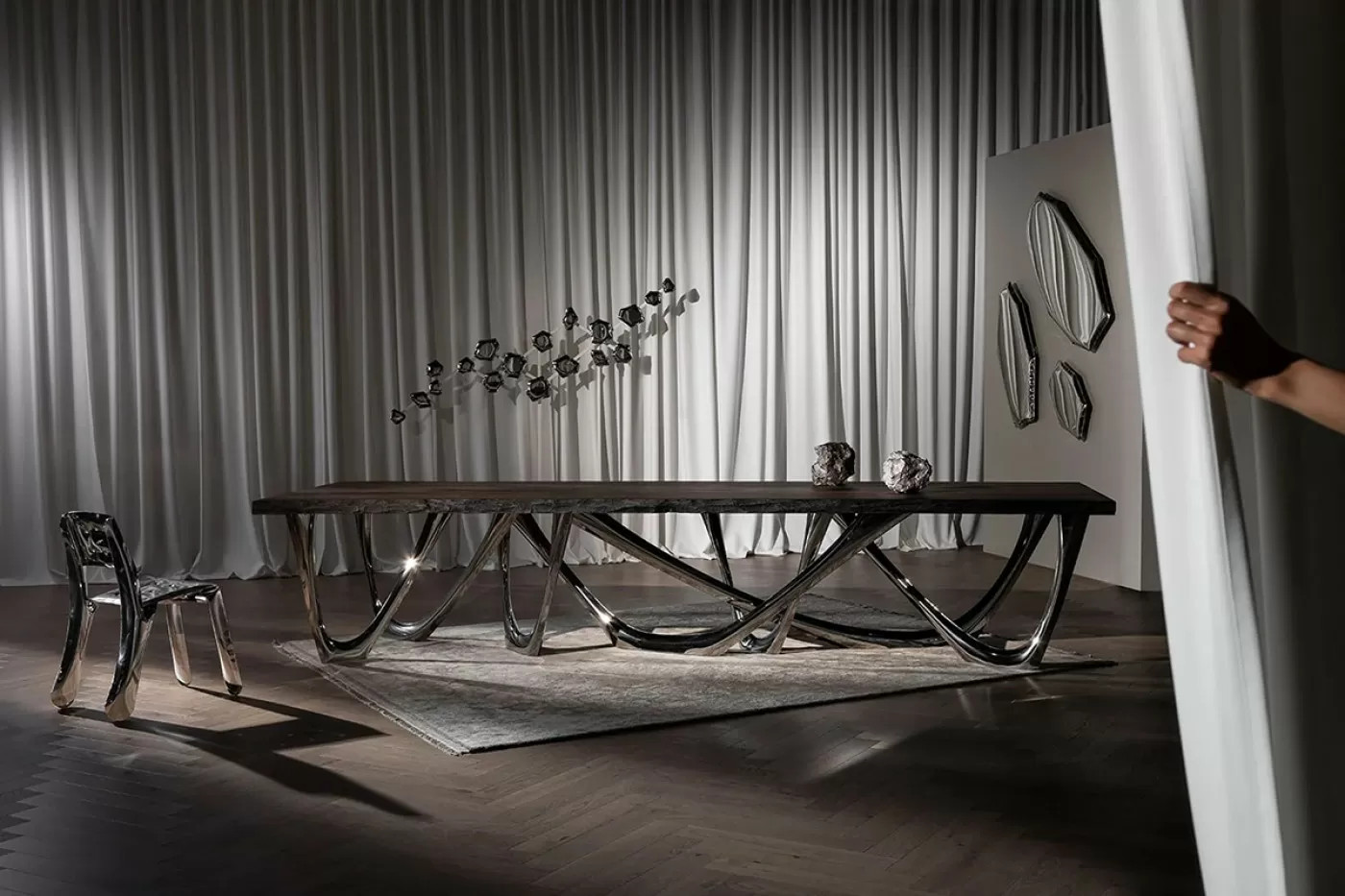 Discover relationships between our objects
By the collection